A couple of years ago, I wouldn't have believed you if you told me I'd be writing a blog post about how I use essential oils in my home. When someone mentioned "essential oil" or "natural living" I pictured a mom who kept backyard chickens. Today, I don't subscribe to the notion that oils are a cure-all but I've definitely made an effort toward having a more natural home and essential oils are party of that. One example of this is this DIY Hand Sanitizer recipe that came with my subscription box of Simply Earth Essential Oils.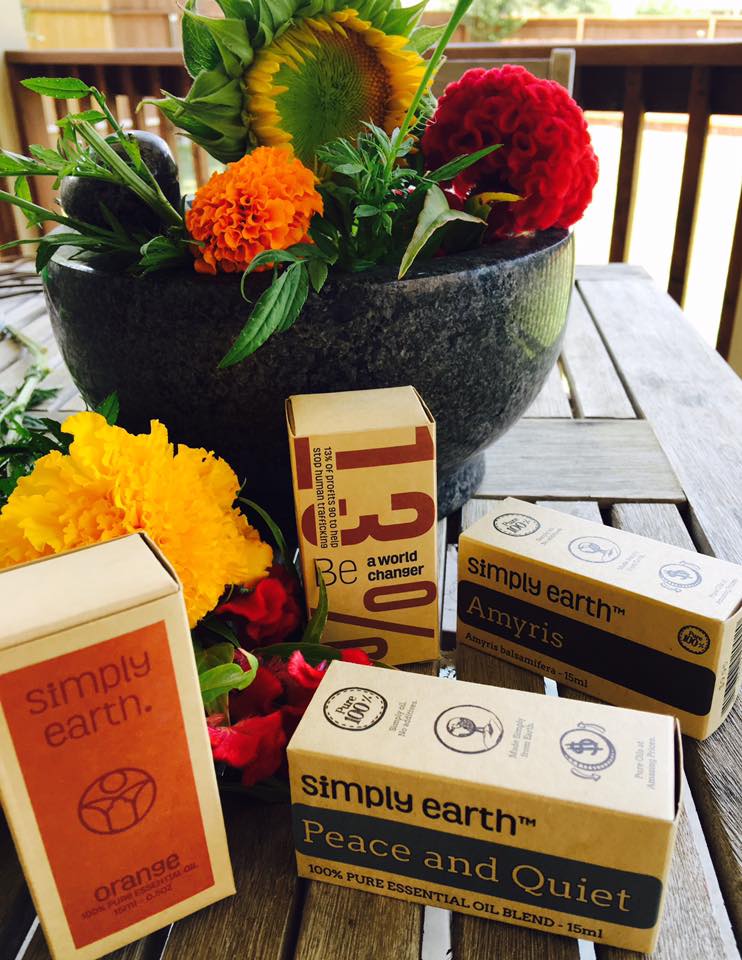 I was provided a free subscription box from Simply Earth for my review and this post may contain affiliate links, which means I may make a small commission off of any product you might purchase. 
My Simply Earth box was more than just a box of oils. It gave me ideas for things I things I could do in my home and different projects I could make and I really had a blast with this. This month's box included four full-size oils: orange, amyris, ginger, peace and quiet blend.
How awesome does peace and quiet blend sound?
Along with the oils there were recipes cards for two concoctions to blend for your diffuser: Peaceful and Spa Day. The Spa Day Diffuser Blend was awesome.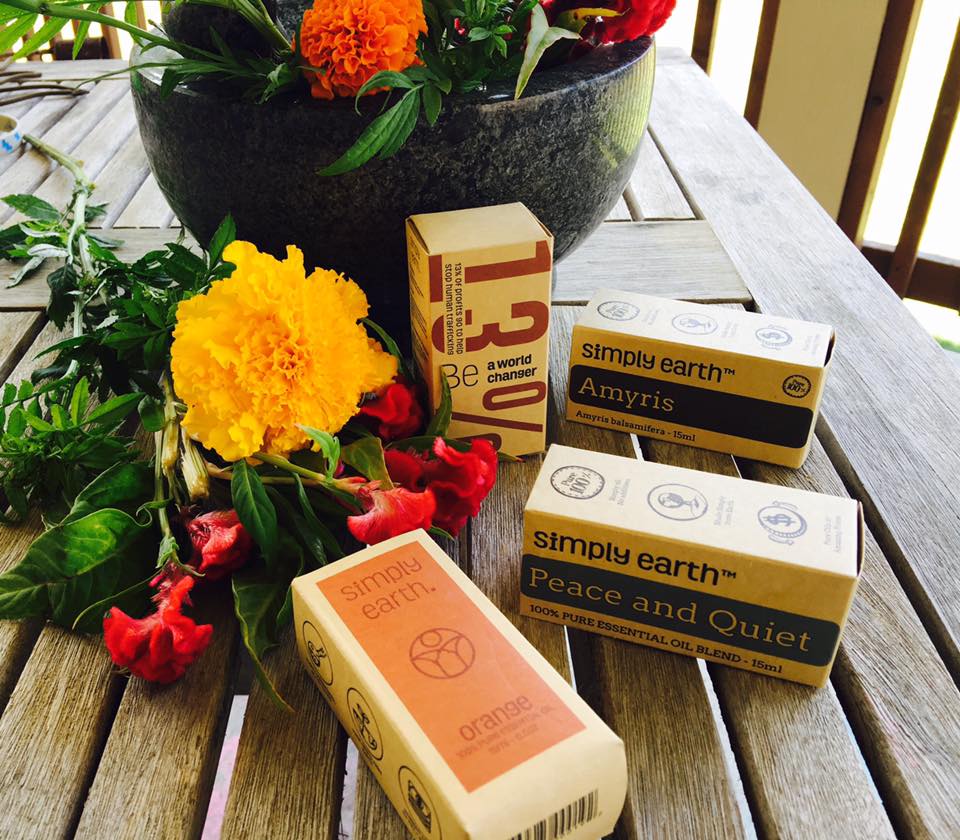 My home is about as far from spa-like as it gets, unless there is a spa somewhere with noises of loud kids piped in. Sense of smell is a powerful thing and just that little hint of amyris was soooo relaxing…until the next "Mom, where's my…" interupted my zen. Oh well.
My Simply Earth box also contained the making for this DIY Hand Sanitzer, which I am LOVING. We've dealt with summer colds, pink eye and impetigo just within the last couple of weeks so there's some diligent hand cleaning going on over here. I'd never thought of making my own DIY hand sanitizer. It smells amazing and it doesn't dry out my hands and I like knowing what goes in it.
DIY Hand Sanitizer
15 drops orange essential oil
5 drops amyris essential oil
5 drops ginger essential oi
1 teaspoon rubbing alcohol
1/4 cup aloe vera gel
Drop oils into a small squeeze bottle, add rubbing alcohol and fill with aloe vera gel. Shake to mix.
I keep this handy little bottle in my bag but you could easily quadruple the recipe if you want to make a larger batch to keep in a dispenser or give individual bottles to your other family members.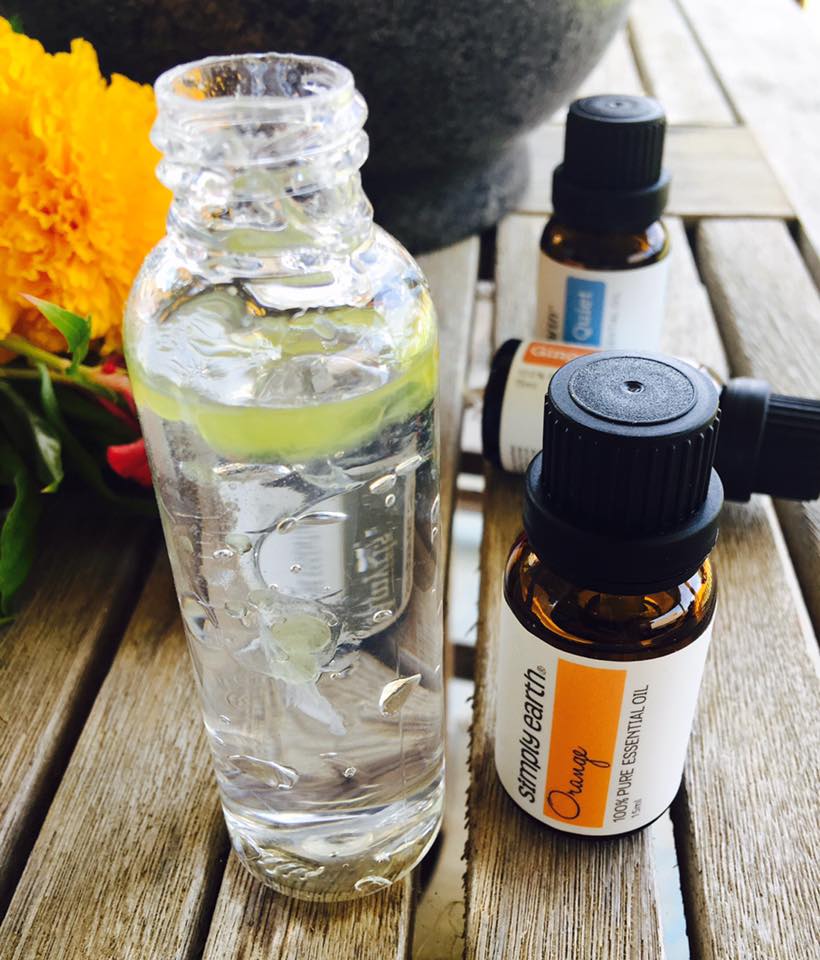 My Simply Earth box also contained the makings for a cute DIY car air freshener and linen spray…everything you need to do these projects was in the box. It was a lot of fun.
This is a really unique box to get. I love learning about what different oils can do to help different parts of my life and I loved the easy projects. I can't wait for my next Simply Earth box.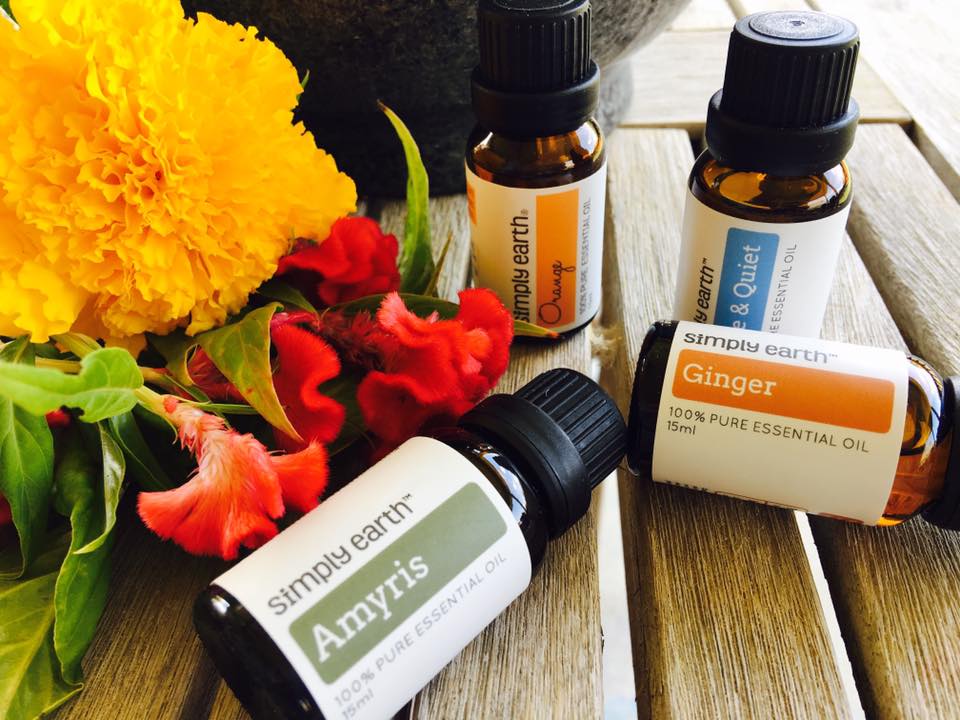 P.S. Backyard chickens are never gonne happen.