7 Tips for an unplugged family vacation
If you've spent any time at all on my blog and social media, you know we're a family who travels a BUNCH, and we value experiences over stuff. We're also a super plugged in family who relies on technology for…well, just about everything. The fact that our smart phones and other mobile devices can map out our routes or help us find a place to eat, or a playground in a town we're not familiar with has changed out travel. We can travel last-minute and inject a lot more spontaneity into our trips because of those little devices that are practically glued to our palms. We don't have to pull out paper maps or wait until we can get to a desktop computer to make plans or get information. And, that's a good thing…to a point. But, in this day and age, can you really have an unplugged family vacation? I say yes you can, and here are some tips for doing just that.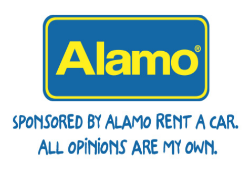 Tips for an unplugged family vacation
We are super plugged in at home. We have a smart home, which I have a love-hate relationship with. Our lights, thermostat, and even our vacuum cleaner are all run by Alexa…sometimes she starts my vacuum robot at 1:00 a.m. which is super creepy and annoying, but that's another story. My kids do part of their school work on their tablets (not to mention play way too much Minecraft and Roblox and watching videos about playing Minecraft and Roblox). My husband watches the news and keeps track of his fantasy insert-whatever-sport-is-in-season league on his phone. Me? Well…we travel as a family and I write about it on the internet, so it goes without saying I'm on my phone more than the average person, live streaming and updating real-time social media posts.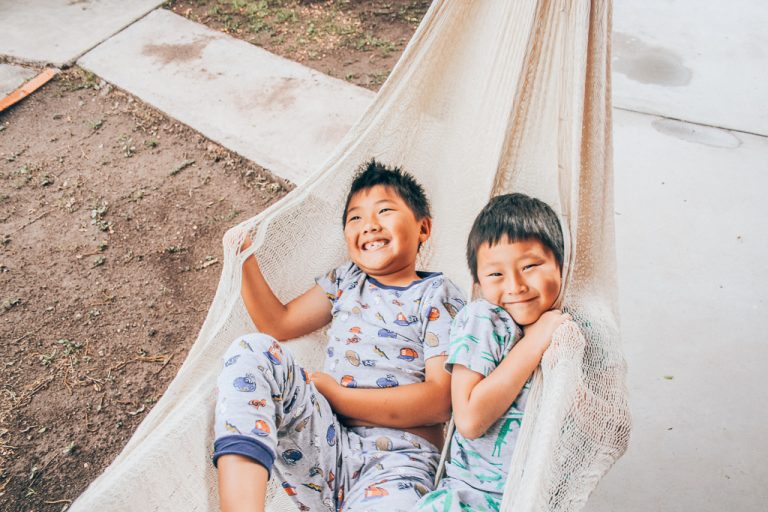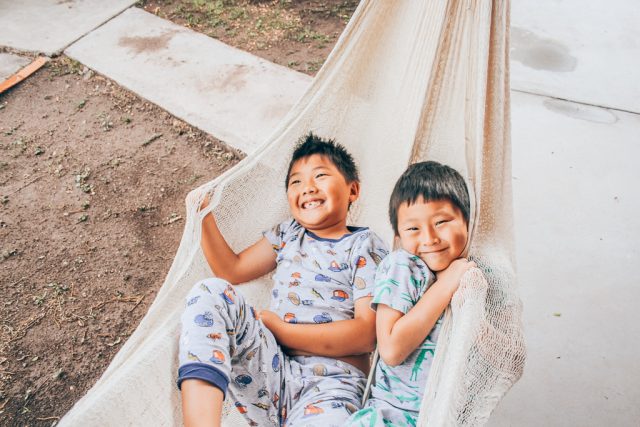 Even though most of our travel isn't truly a vacation because I'm always at least partially working, we still have some different rules for being online when we're traveling. Although I think it's impossible to have a truly unplugged family vacation today because we rely so much on technology for maps, boarding passes, navigating our way around theme parks, there are ways to minimize your use of technology when you're traveling with your family. After all, why take a family vacation if you're going to bury your nose in Minecraft or Fantasy Baseball in a place other than your home?
Alamo Rent A Car released its 2019 Family Vacation Survey, which explores the vacation attitudes and behaviors of Americans. Unplugging on vacation is growing more popular. We're learning the benefits of switching off from the pressures of work and social media and focusing on spending quality time with family. And, even though my family probably spends more time online during a vacation than your average family, we still have some rules that keep us focused on each other.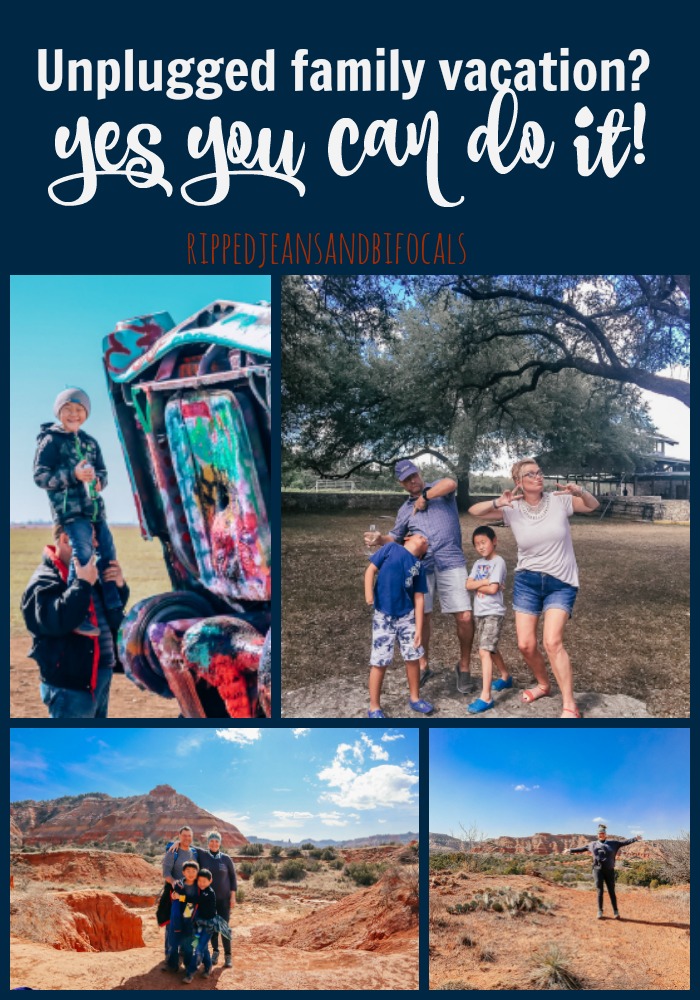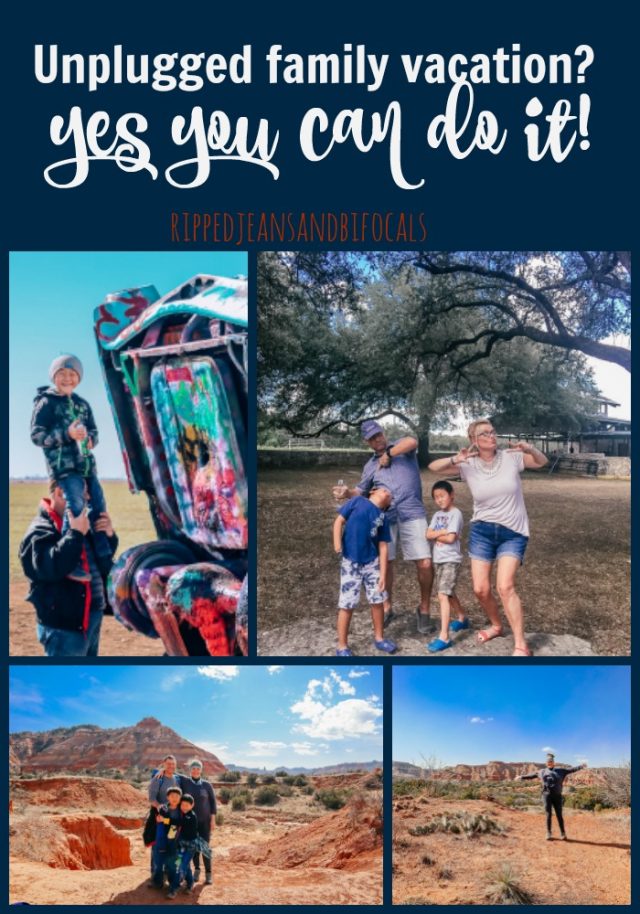 Here are my 7 tips for an unplugged family vacation:
Talk about internet use before you depart
If your expectations for being online or plugged in are going to be different during your vacation, talk it through before you leave home. We are creatures of habit and traveling can throw us off kilter. Sometimes kids (and grownups, too) look to their familiar devices or games to give them a sense of normalcy in an unfamiliar place. If the rules are going to be different when traveling, reinforce that.
We travel often, and this is something we mention every single time we travel somewhere. Taking the time to set the ground rules in advance has offset some meltdowns.
Know what WiFi services are available where you're going…
…and how you're going to manage that. We typically don't pay for WiFi on airplanes (my kids actually don't know this exists yet), hotels or aboard cruise ships. Sometimes I'll get it as part of a contract or buy it because I need to keep up with work, but that doesn't mean my kids automatically get to bury themselves in Minecraft as soon as we hit the hotel room.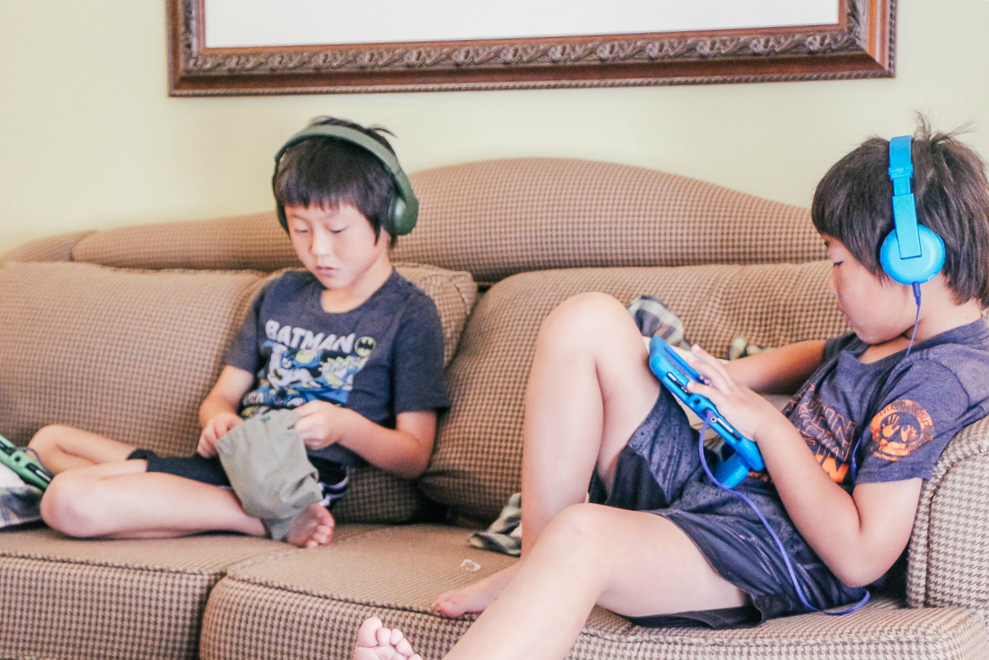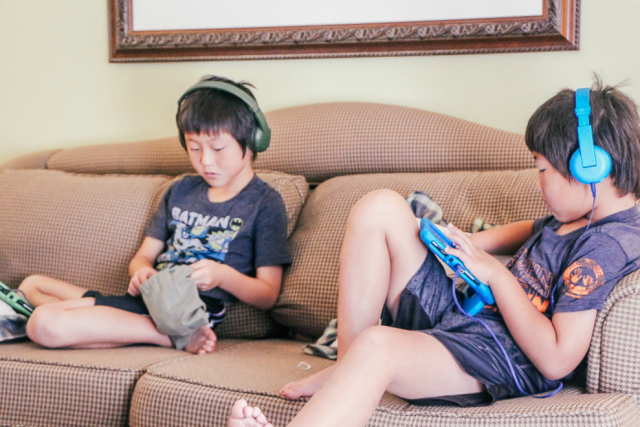 Some places limit the number of devices for free WiFi. We've been known to let our kids decompress from the day off of free WiFi but we've never purchased it so they can keep up with their games. This is a personal decision, but it's helped us to know the lay of the land before we set out. Sometimes we can get free WiFi with a loyalty program, so that's something you can also explore…but it is our decision not to pay for family-use WiFi when we're traveling. When our kids get older and staying connected to their friends is more important, we can revisit.
Adjust your settings…and turn off those notifications
While most people probably don't totally unplug, you can minimize the time you spend on your phone by turning off notifications. You probably don't need your phone to beep or buzz every time someone likes the cat video you post on Facebook. You can also set your phone to "do not disturb" and reduce the amount of text messages or calls you get while on vacation. Just make a plan for how others can contact you in the event of an emergency (i.e. provide an itinerary or the name of your hotel to someone at home)
Make a plan for what apps you're going to use
This plan doesn't have to be perfect but think about what you might need to use your smartphone or tablet for. We use the camera app on our phones, mapping apps, search apps like Siri – "Siri find coffee near me" – can be invaluable. We may use all sorts of other apps depending on where we are and what we're doing.
We limit our app usage to things we need to do as a family when traveling together. If you have older kids, consider designating one person to be the "playlist person" or the "camera person."
Deconflict work obligations ahead of time
If you regularly chat with your work peeps on family time, let them know you're going to be unavailable. If you can't completely check out of work (raises hand) then try to set some boundaries or at the very least, let your work people know what you're doing.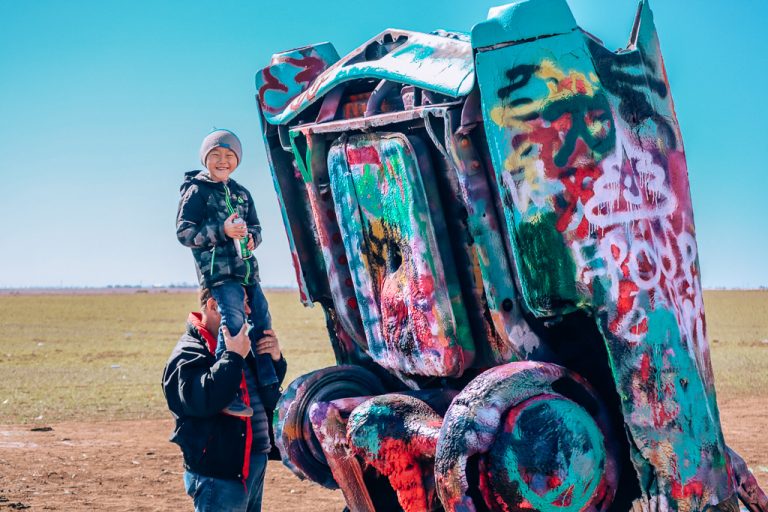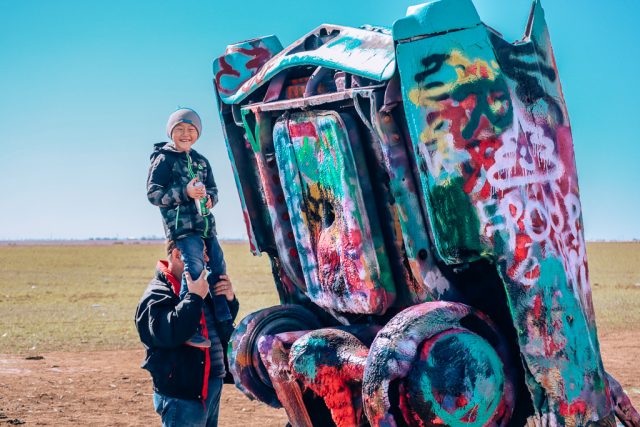 Your mileage will vary based on your job and your level of "Type A" but letting people who call you know your schedule might be helpful. If Jim from HR knows you're going to be hiking all day Thursday, he's probably less likely to blow up your phone if something comes up.
As a solo business blogger person and a freelancer, I never know what's going to come up, so I like to keep an eye on my inbox. I do set an auto response letting people who email me know my replies may be delayed due to family travel and that usually buys me some time to respond to things that come in while I'm traveling.
Get buy in and make the unplugged vacation pledge as a family
You can devise your own pledge if you want to (and have a ton of fun doing that) but check out Alamo Rent a Car's Vacation Unplugged Toolkit and the unplugged family vacation pledge as a thought starter.