10 Things that are Awesome about Branson Missouri
(This post may contain affiliate links. Read my full disclosure.)
Have you ever been to Branson Missouri? I have and I'm here to tell you 10 things that are awesome about Branson Missouri and that you need to pack up your family and head on down. Or up. Whatever. I'm bad with directions but that is another story.
I used to live within spitting distance of Branson. Well…not exactly spitting but I did live on the Missouri-Illinois border (on the Illinois side) for almost five years and my husband and I had it on our list of places to visit. I can spit pretty far but not quite that far.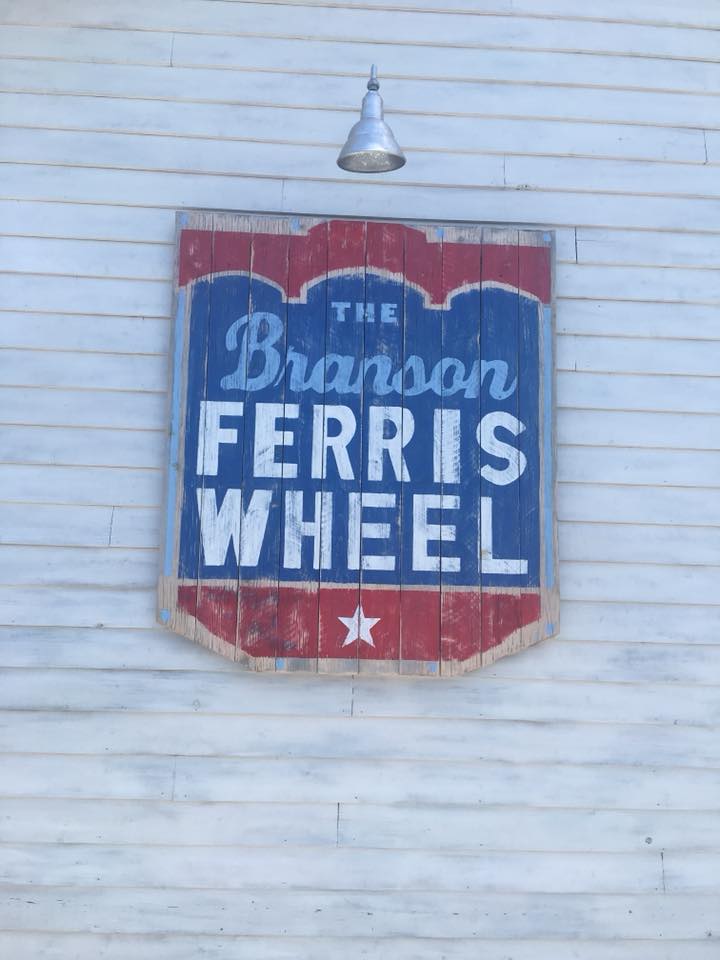 We left the Midwest to live in England where we adopted two Chinese children and then moved our whole loud family back to Texas, where I'm from…also another story…and never made it to Branson. But, I finally got there and this lovely city did not disappoint.
10 Things that are Awesome about Branson Missouri
1. Silver Dollar City
Silver Dollar City is the most naturally beautiful theme park I've ever had the pleasure of visiting. I've heard tell the Christmas celebration is pretty amazing. We visited Silver Dollar City in the early spring and we definitely want more.
Do you want to check out some thrill rides? No problem. The Time Traveler is the world's tallest, fastest spinning coaster.
There are so many things to do and experience and eat at Silver Dollar City. Please subscribe or follow my social feeds to see more. I will definitely be sharing what we did in the coming weeks.
The folks that own Silver Dollar City also own Showboat Branson Belle, which is a paddle boat that offers lunch or dinner cruises, and White Water Water Park.
2. Track Family Fun Park
The Track Family Fun Park consists of an awesome ferris wheel that was transplanted from the Navy Pier in Chicago, go karts, bumper cars, bumper boats, arcade games and more. This is a great place for kids of all ages to play. My favorite was the Heavy Metal High Rise go kart track.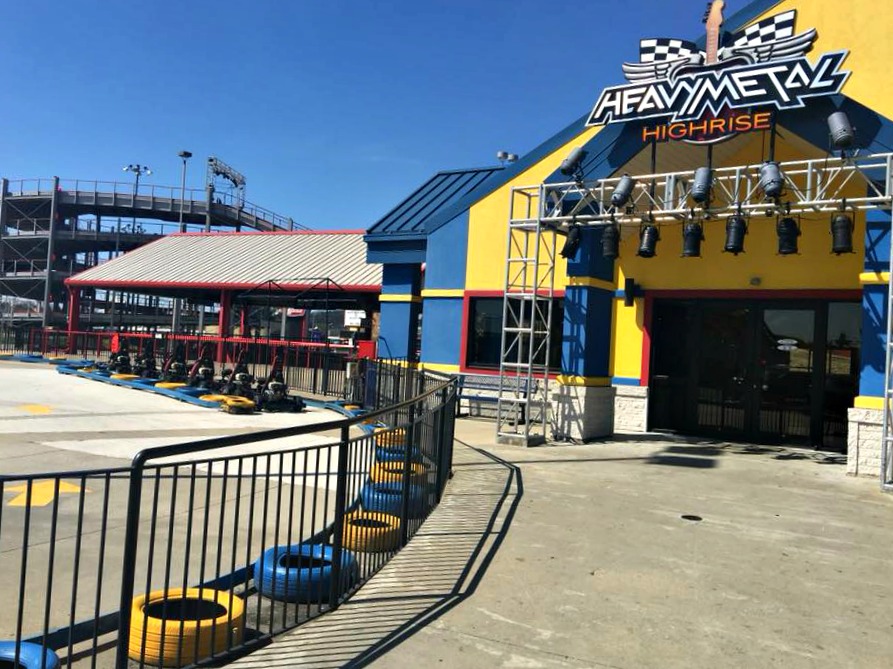 I am not a super-huge ferris wheel fan but this one is pretty stable and it's a no-stop…which means that it just slows down long enough for people to get on and off, which also means that you're not dangling up on top.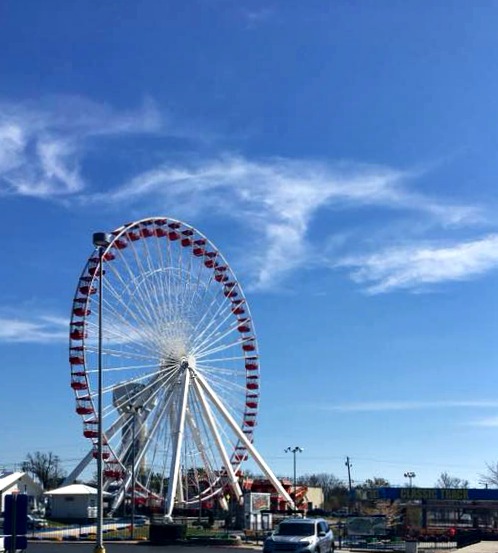 3. The Titanic Museum
I'll admit, a museum dedicated to the famed, fated ocean liner seemed out of place among the country music shows and family fun parks, but The Titanic Museum was one of my favorite stops during my tour of Branson. If you're a history buff like me (and, fine…I admit it…a fan of the James Cameron film) this is a don't miss. We spent about two hours in the museum, although you could definitely spend more time if you wanted to read all the exhibits.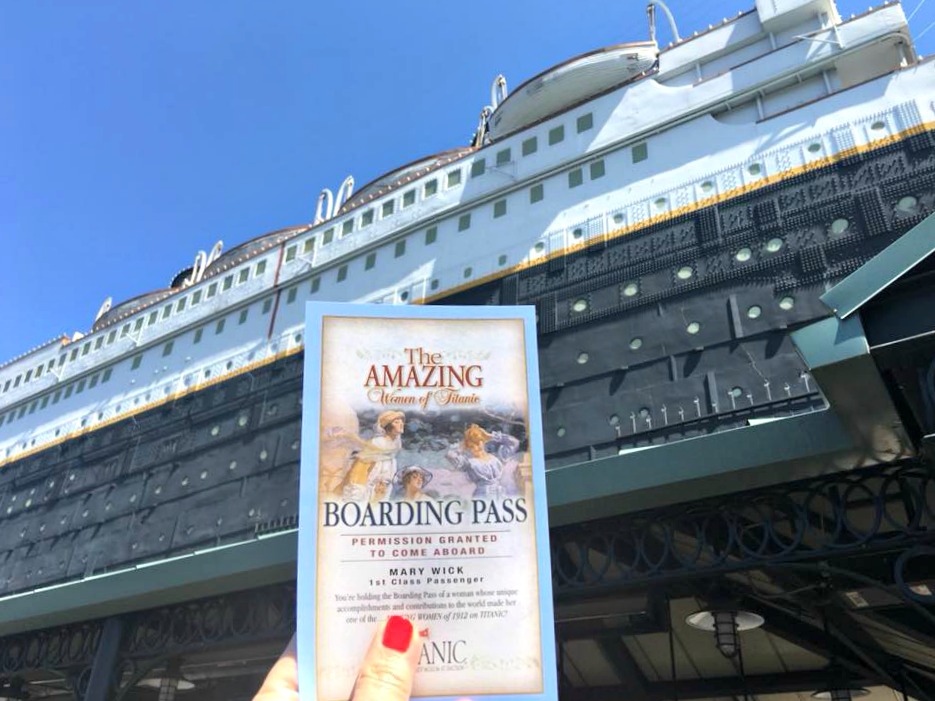 We have been to the Titanic Museum in Belfast, Northern Ireland where the Titanic was built. I honestly didn't think a Titanic Museum in the Ozarks would compare but it did. The Titanic Museum in Branson is dedicated to the passengers and their stories whereas the Titanic Museum in Belfast was more focused on the building of the ship. I enjoyed both, although I probably enjoyed the one in Branson more since I love stories about people more than I love stories about construction.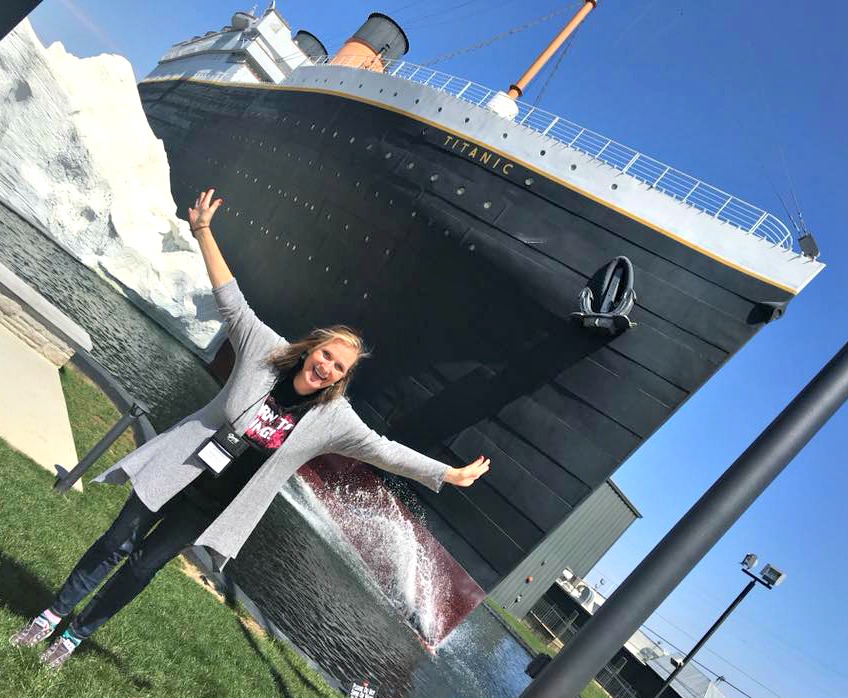 The Titanic Museum in Branson is very interactive. You can touch an iceberg, stick your hands in water that is the same temperature as the water the Titanic sunk in, walk on sections of deck that were sloped like the Titanic was at various points before she sank…and more.
6. Hughes Music Show
The Hughes Music Show was one of the five shows I saw while in Branson. The Hughes Brothers are four brothers from Taylorsville, Utah and they head up the largest family in the world that performs together. There are actually five Hughes Brothers but only four of them currently perform in the show.
The Hughes Music Show has a little bit of everything: country, pop, show tunes, strings, dancing, and lots of kids. I mean lots of kids. The costumes, choreography and lighting are Broadway show quality. Like all five shows I saw in Branson, there's a gospel element and a patriotic element.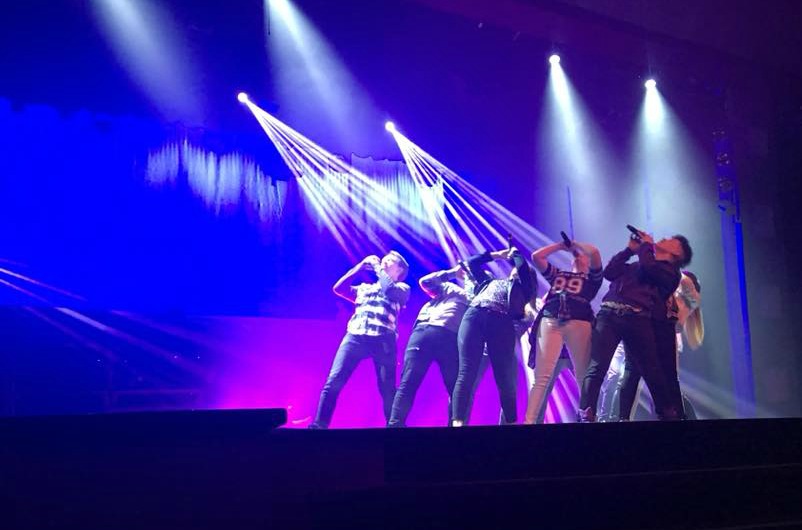 7. The Clay Cooper Theater
The Clay Cooper Theater is home to several shows, including Clay Cooper's Country Express, which is what we saw. I'm told that historically, Clay Cooper's shows have been mostly country, but I'd say this show was about 50 percent country and 50 percent other stuff. There was a little bit of pop, gospel, and patriotic. There was also a lot of tribute to old-school country singers like George Jones, Glenn Campbell, Hank Williams Junior and Jerry Lee Lewis.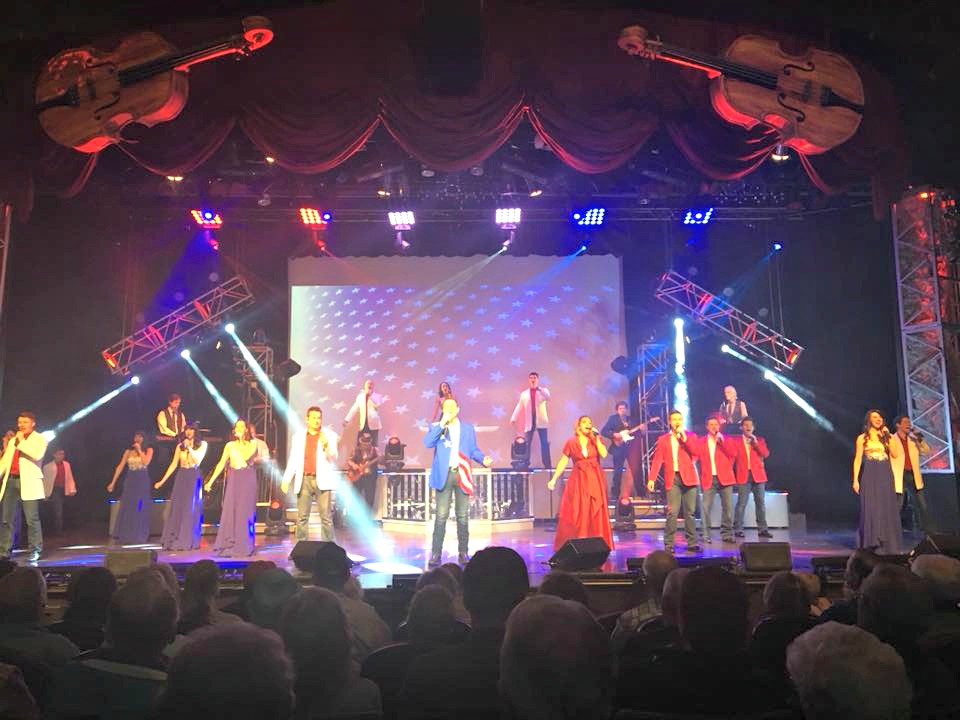 There is also a healthy dose of humor in Clay Cooper's show. Clay is a funny guy but the real comic relief in this show is Matt Gumm. Clay performs with his beautiful wife Tina and his two sons, Colt and Caden as well as a host of other singers and dancers.
I saw five shows in the three days I spent in Branson (crazy, right?) so I'll definitely have more to tell you..stay tuned!
8. The Awesome Ozark History and Heritage
Your visit to Branson will be so much more meaningful if you take the time to learn a little bit about Ozark history and heritage. If you don't research this before you go, that's okay! You can learn while you're there.
The best way to learn about the history of any place is by talking to people but when you're in Branson, you can see an amazing film that gives you a great snapshot of Ozark history…and it's free! The Branson IMAX complex offers a film titled Ozarks Legacy and Legends. This 55 minute film follows a fictional family throughout history. Although the characters are fictional, there are real-world events are woven in and it's a real treat to watch.
Although Ozarks Legacy and Legends is free, you still need to reserve a ticket. The Branson IMAX complex also has regular, first run movies and a small theater that offers a selection of live music shows.
9. Good Eats
The food in Branson is awesome. If you like comfort food and good country cooking, this is the place for you. While I was there, I ate at McFarlain's Family Restaurant, Florentinas (Italian food), and Fall Creek Steak and Catfish House, They also have the world's largest CiCi's Pizza, which has an incredible attached arcade. Silver Dollar City and Showboat Branson Belle also have incredible food.

Fall Creek Steak and Catfish House is home of the "throwed" rolls. They have delicious, homemade yeast rolls and if you want one, be prepared to catch it. There's also a little bit of a joke that might be on you at McFarlain's but I'm going to keep that one a secret for now. It's more fun if you don't know it's coming.
Out of all the meals I enjoyed while in Branson, I loved the fried green tomatoes at McFarlain's the best and the pecan crusted trout on board Showboat Branson Belle is a close second. Also worth a mention is Andy's Frozen Custard. Andy's is a chain located mostly in the Midwest, although I found out they have locations in the Austin area. Come to San Antonio, Andy.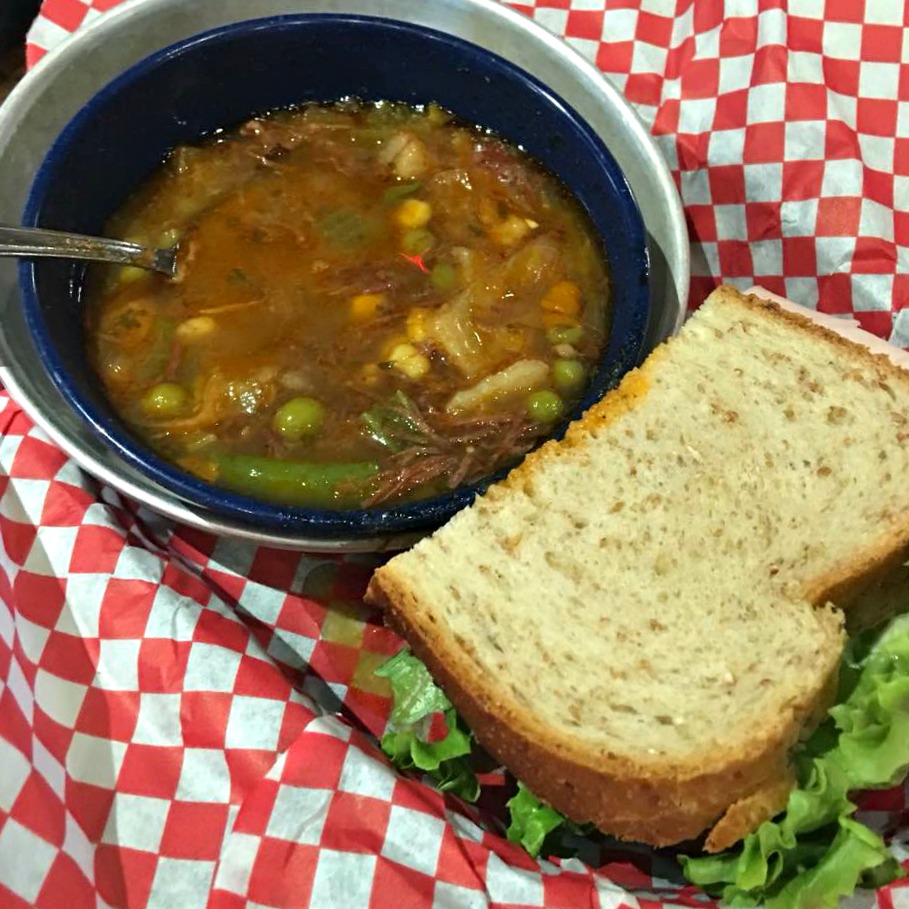 I'm sure there are a lot of great places to eat breakfast in Branson. Our breakfast was included with our room at the Stone Castle Hotel and Conference Center. They offer a daily hot breakfast buffet with sausage, eggs, hash browns, biscuits and gravy and all sorts of other goodies.
10. Amazing Hospitality
From the staff at the Stone Castle Hotel and Conference Center, to the staff and entertainers at all of the shows we went to, to everyone we met at Silver Dollar City and on board Showboat Branson Belle to the servers in all the restaurants we went to…I didn't meet one cross or cranky person.
Everyone we met was invested in making sure we had a good time and was more than willing to bend over backwards and answer questions about Branson. Branson is a tourist town but it's also a very loving, close-knit community and that shines through in absolutely everything. One of my fellow bloggers who was on the tour with me summed it up best when she said "this place has made me realize that there are good people in the world." I don't know that I've lost faith in the goodness of people but it was very heartwarming to see so many of them in one place…and the people are definitely part of what makes Branson extra-special.
11. All the amazing things I didn't do…
…but will on my next visit. Or maybe the next one after that. Yes, I know this is a list of 10 but I cheated a little bit. I know you'll forgive me because there are some really amazing looking attractions we saw in Branson and I found myself exclaiming "Oh, my family would just love that" that we didn't have time to do. The average visit to Branson is about four days, so relax, enjoy the time you have and put your "didn't get to's" on your to-do list for next time.
Because there should be a next time.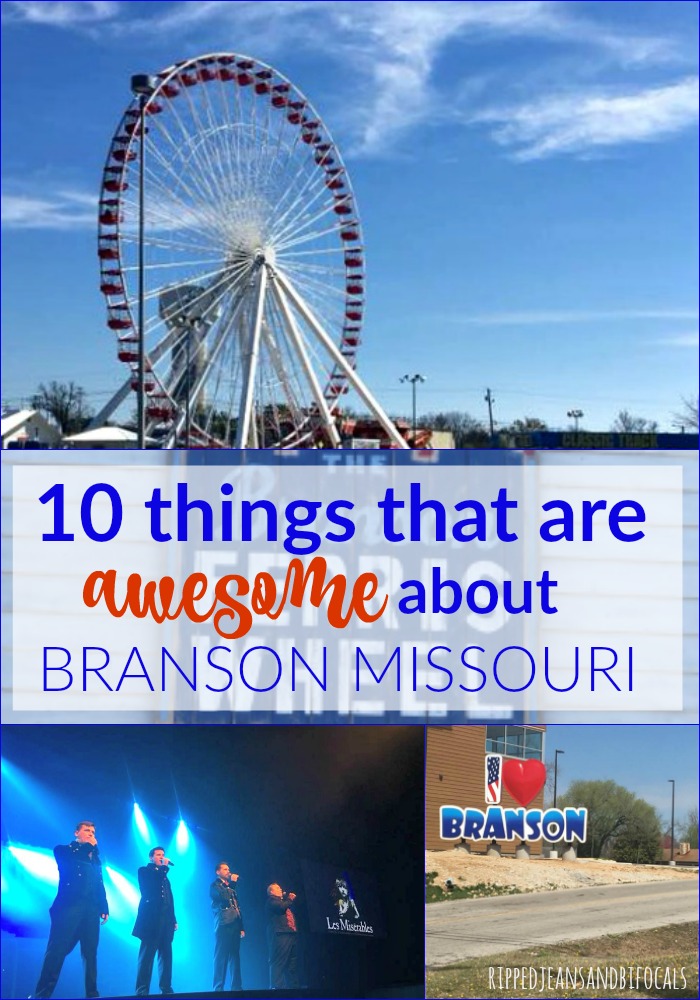 You might also like:
Things to do at Silver Dollar City besides ride the rides