Behind the scenes of Disney's Christopher Robin – Interview with Bronte Carmichael #ChristopherRobinEvent
(This post may contain affiliate links. Read my full disclosure.)
One of the most prominent story lines in Disney's Christopher Robin (if you haven't seen it yet, check out my review and make plans to go!) is grown-up Christopher Robin's relationship with his daughter Madeline. As the Christopher Robin movie opens, Christopher is faced with a dilemma at work that places demands on his personal time. The character Madeline, played by Bronte Carmichael, is about ten and is distressed about her father's lack of presence. She has a delightful first meeting with Pooh, Tigger, Piglet and Eeyore, who have left the Hundred Acre Wood to find Christopher Robin and recognizes them as the animal's from her dad's drawings. Madeline and the four friends go on quite the adventure to London to "save the day" resulting in…well, you're just going to have to go see the movie. Disney and Marvel Studios invited me to Los Angeles for the red carpet premier of Christopher Robin and I had the opportunity to have an interview with Bronte Carmichael and here's what she had to say.
Behind the scenes of Disney's Christopher Robin – Interview with Bronte Carmichael
[Tweet "Beind the scenes of Disney's #ChristopherRobin – Interview w/ Bronte Carmichael #ChristopherRobinEvent"]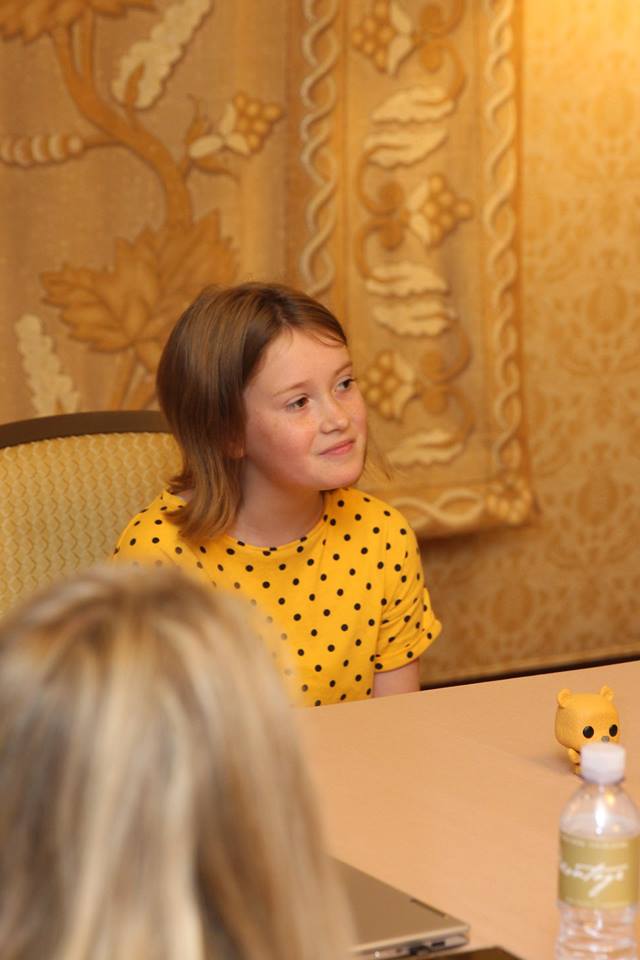 Bronte's parents are both in the film industry. In fact, her mother had a small role in the movie, as Christopher Robin's mother in one of the early scenes. When I asked what made her want to be an actress, Bronte said things just "fell in to place" for her due to the connections her parents had. She described her audition for Christopher Robin and how she read for director Marc Forster multiple times. Her mother found out she'd gotten the part of Madeline and revealed the news to her daughter in the sweetest way.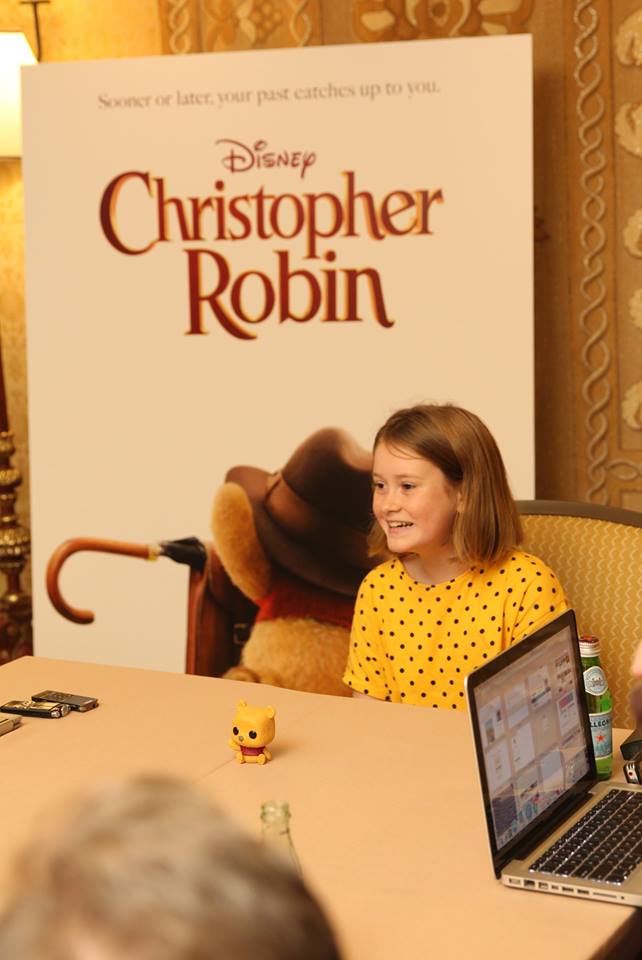 "She put a stuffed version of Eeyore on a bench in our garden," says the young actress who is currently 11-years-old. "It had a note tied to its back saying 'Looking forward to our adventures in the Hundred Acre Wood.'"
It was insanely sweet to hear her say that. I think I got a little choked up.
That question prompted the "Which of the Hundred Acre Wood friends is your favorite?" I think we all assumed the answer would be Eeyore.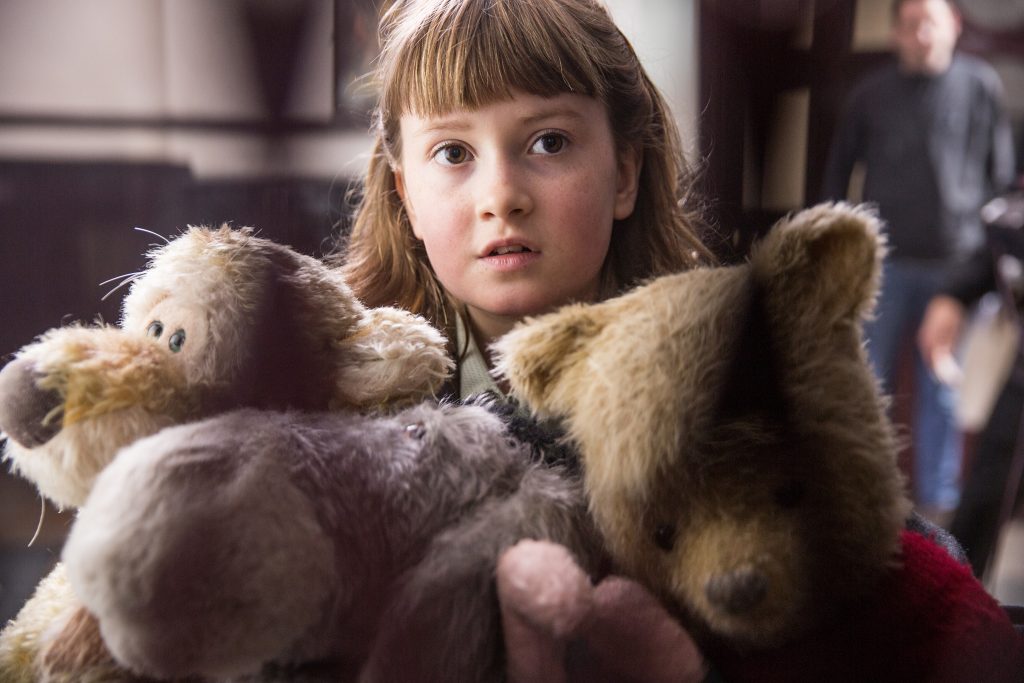 "I like them all. You can't really like [just] one, because they all have different personalities." Bronte went on to explain how we all experience the different emotions portrayed by these favorite friends. It was very insightful. There's a little piece of each of these animals in all of us, I think.
"Eeyore can be gloomy and sometimes you can feel like Eeyore," continued Bronte. "But sometimes you can feel like Tigger, really bouncy. But you know, I quite like Piglet. At the end of the shooting, they gave me the Piglet to take home."
Bronte is referring to the stuffed animal that was used to animate Piglet in this live action movie. There were actors on set holding the stuffed animal likeness of the characters so the feature actors could get a feel for what it was like to talk to these characters and interact with them. The real magic happened during the animation process but having the stuffed version of Piglet is priceless, I'm sure. Ewan McGregor, who plays the title character, told us in a separate interview that he was given Pooh to take home.
Bronte went on to say that out of all the characters that she related most to Tigger and Piglet. "I can be nervous about some things. There are certain things that really scare you. There can be certain takes [while filming the movie] that you aren't that confident on, so you can feel like Piglet sometimes. Then, when you're with Tigger, you can be really excited. I was definitely excited about coming to Disney while I was in Los Angeles, so I felt like Tigger."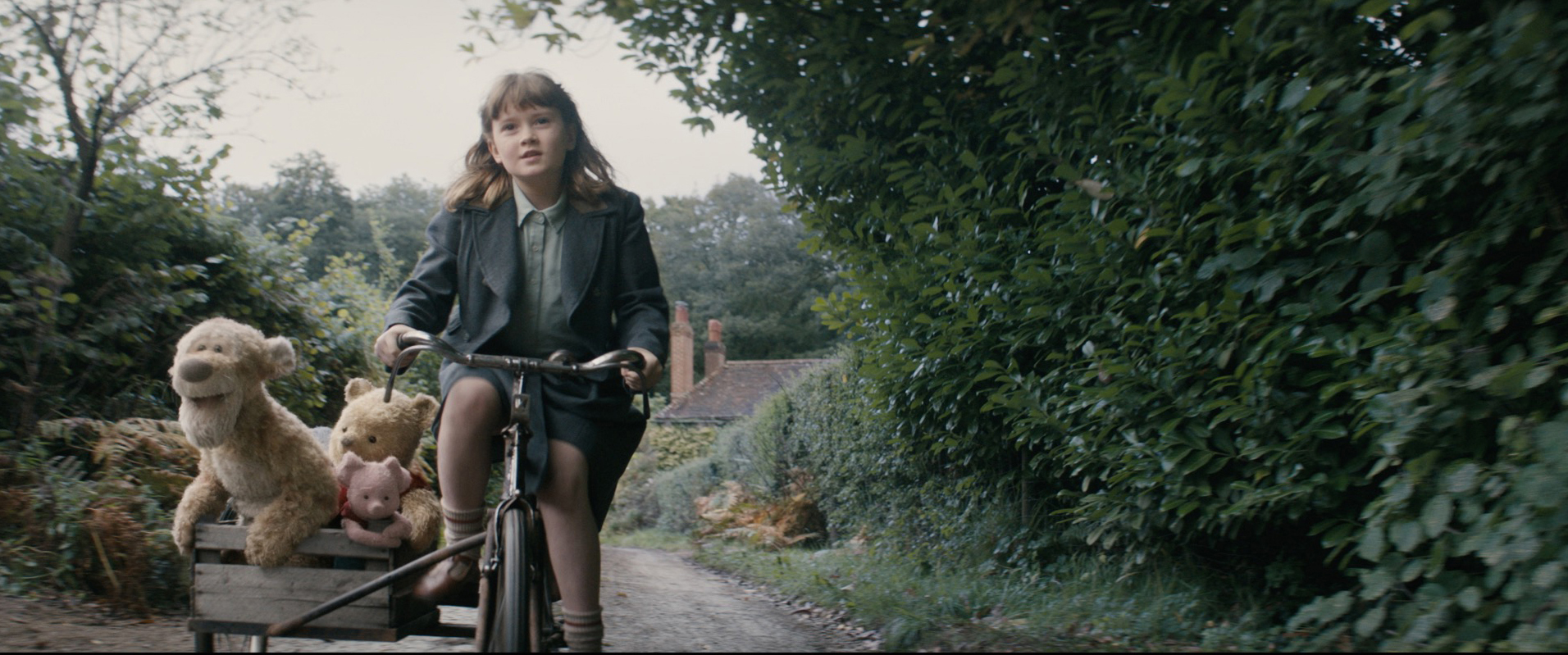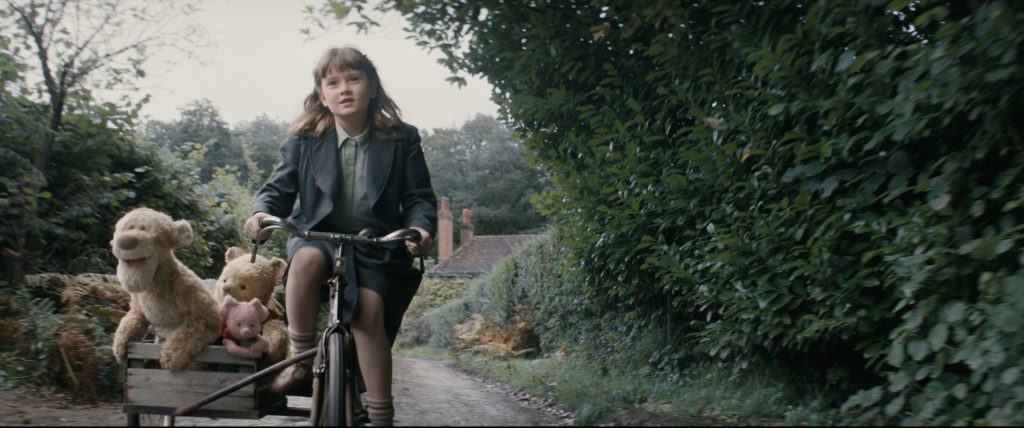 The thing that I loved most about my interview with Bronte Carmichael was that she was a little girl. Don't get me wrong, she's a wonderful and talented actress who has big things ahead of her but she was very sweet and unspoiled, a sentiment which was echoed by her co-star Ewan McGregor. Her choice of red carpet attire and the way she's appeared in other press junkets is very "tween girl" and not "11 going on 25" and I like that. Her mom was in the room with us during our interview and they seem like very genuine and grounded people.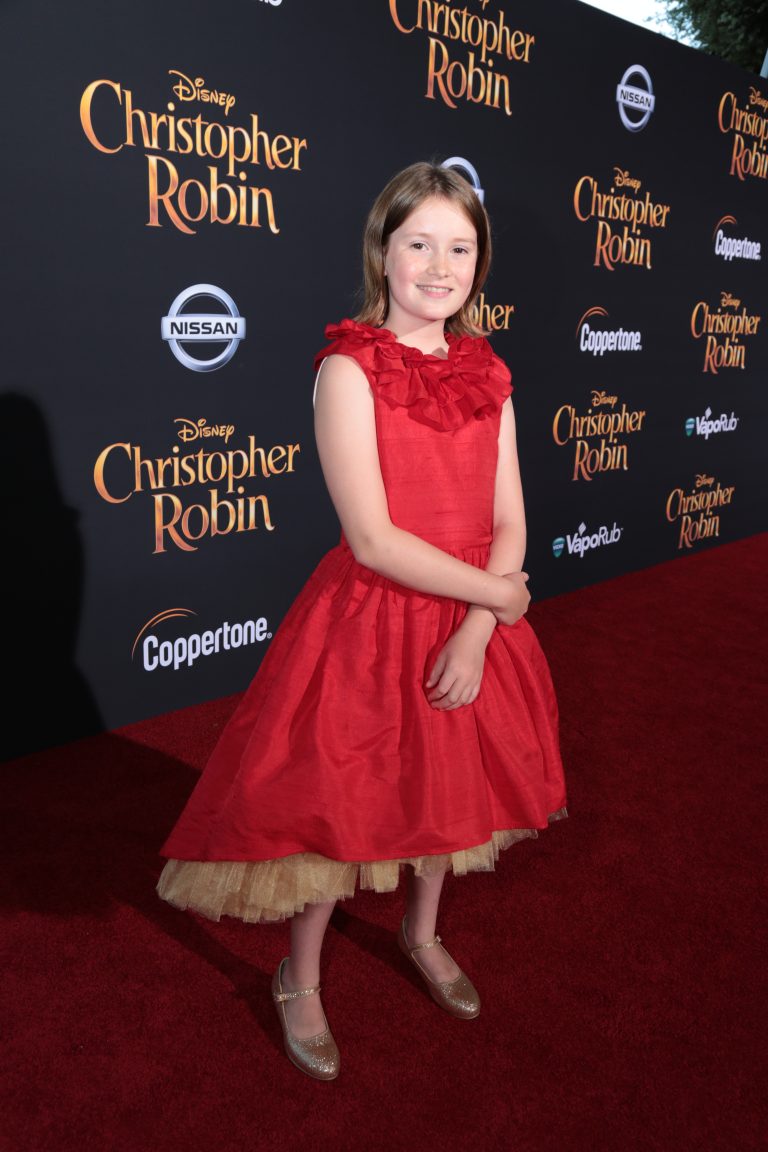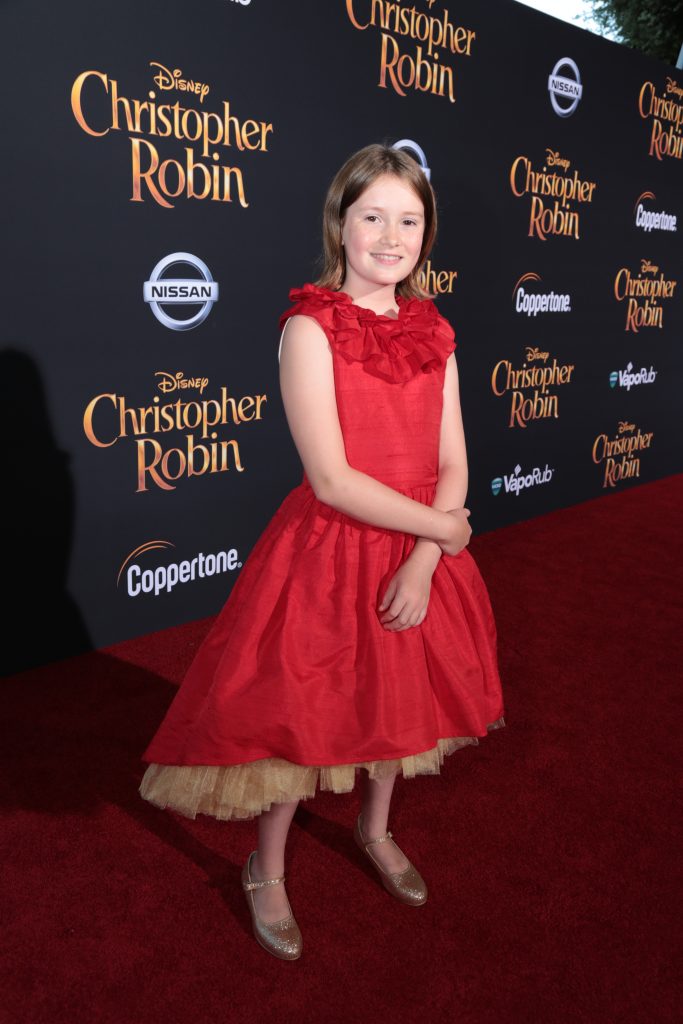 Seen here on Instagram with co-star Hayley Atwell, who plays Bronte's mother in the movie:
On what the filming process was like and being a creative person
Bronte talked about how she had stuffed animals in her trailer on set, how one of the assistant directors used to make her a little plate of berries "for energy" before she went on, and how she enjoyed playing with her two stunt doubles, Martha and Annabelle.
"We liked to trick people," Bronte told us with a grin. "The producers used to get us confused."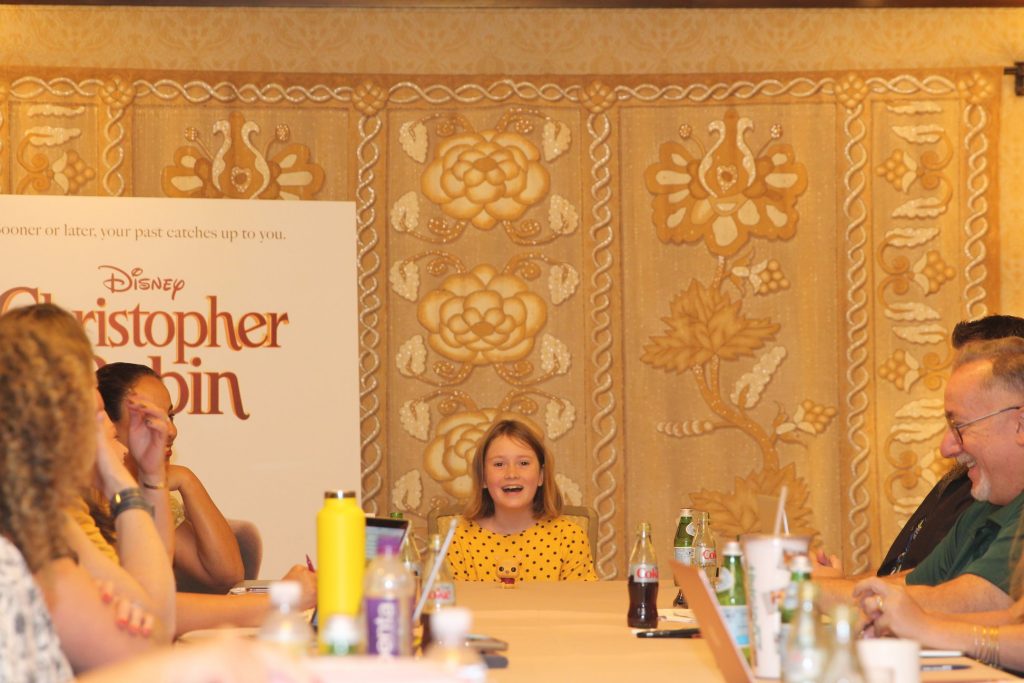 She also described how she and her stunt doubles made their own movies on set. "We'd make little silent movies. Whilst they were filming in the studio next door, we'd be making our own movies. I remember once making our own little mini James Bond movie with all of us."
Bronte is definitely a creative at heart. "I've been drawing since I was about three. Since my name is Bronte, I drew "B" people. I'd draw a [letter] B and then I drew faces on them and its [my drawing] has kind of evolved. I like to draw a lot. I was just drawing before I came down today." 
Doesn't that just make your heart smile? I'm sure that's not just me.
On how she became introduced to the story of Winnie the Pooh
Bronte talks about how her parents used to read A.A. Milne's stories to her. "I have lots of pop up books and I listened to the audio books."  She names The House on Pooh Corner as one of her favorites because it tells a bit of the stories of all the characters.
"Pooh is a very special character," she says. "He's just so simple." She also goes on to say how she thinks no one should ever outgrow Winnie the Pooh. I quite agree.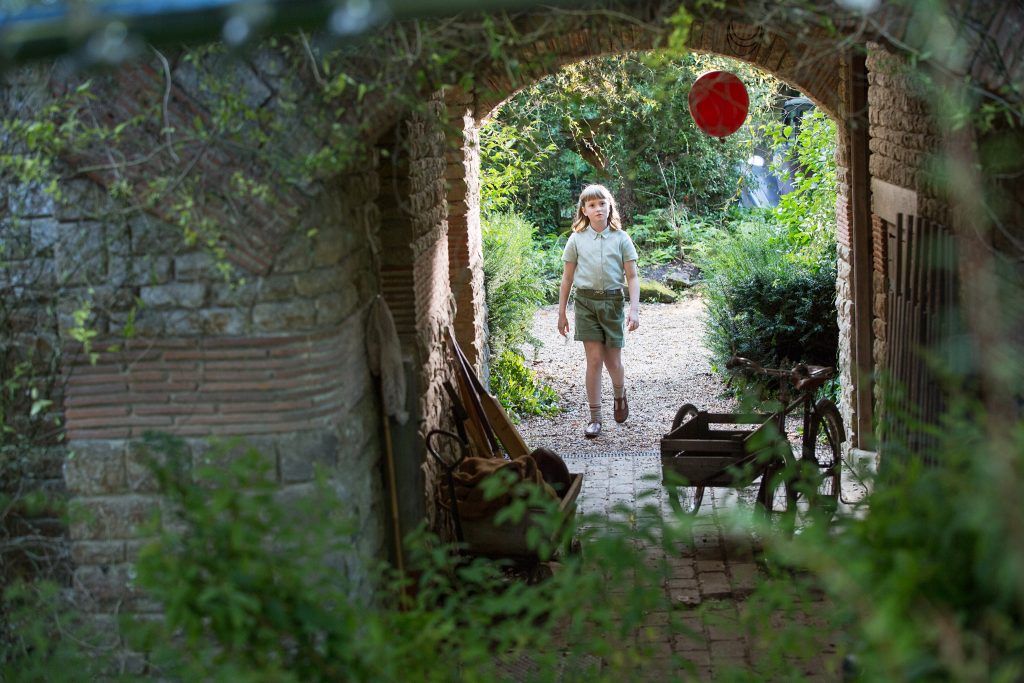 Bronte Carmichael is endearing and delightful in the role of Madeline Robin. The dynamic between her character and that of Christopher Robin are wonderful to watch unfold and seeing her establish rapport with her father's oldest and dearest friends? Well, it's very special. But don't take my word for it! Go see the Christopher Robin movie with someone you love!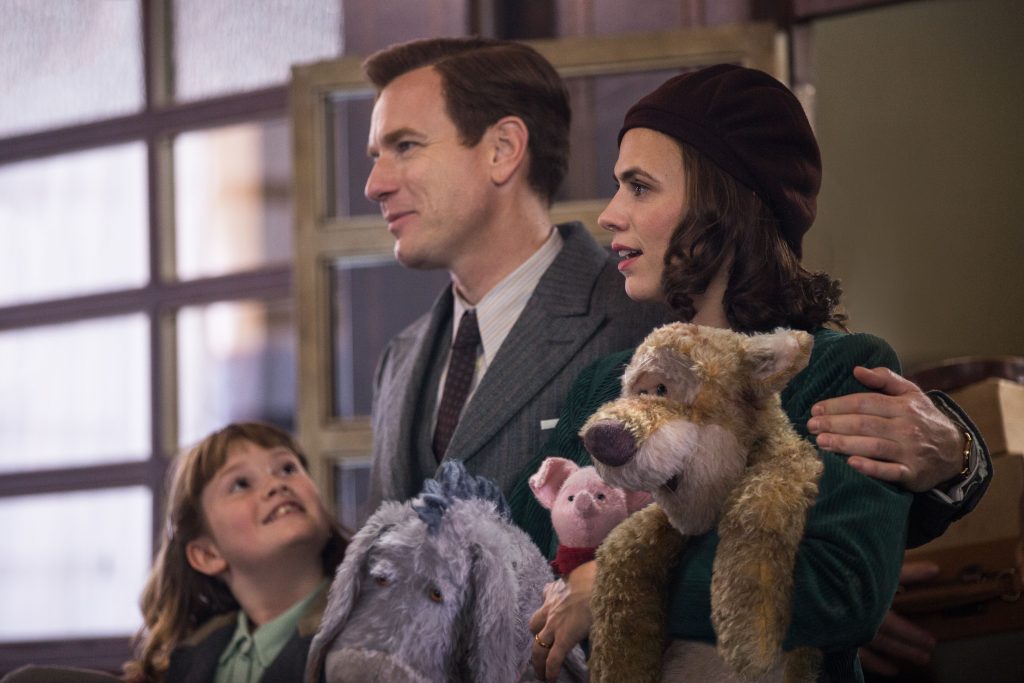 More about Disney's Christopher Robin
Christopher Robin stars Ewan McGregor as Christopher Robin; Hayley Atwell as his wife Evelyn; Bronte Carmichael as his daughter Madeline; and Mark Gatiss as Keith Winslow, Robin's boss. The film also features the voice of Jim Cummings as Winnie the Pooh and Tigger.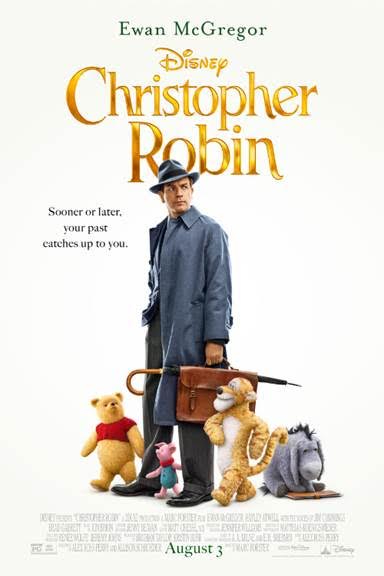 Christopher Robin is a heartwarming live action adventure, the young boy who shared countless adventures with his stuffed animal friends in the Hundred Acre Wood has grown up and lost sight of what's important in life. Now it is up to his childhood friends to venture into our world and help Christopher Robin rediscover the joys of family life, the value of friendship and to appreciate the simple pleasure in life once again. 
CHRISTOPHER ROBIN is NOW PLAYING in theatres everywhere! Stay tuned for more exclusive behind-the-scenes awesomeness that I got during my whirlwind three days in Los Angeles, to include my interviews with the cast. I can't wait to share more of my experiences from the premiere of Disney's Christopher Robin with you! To stay up-to-date, subscribe to the blog and follow #ChristopherRobinEvent on social media.
Like CHRISTOPHER ROBIN on Facebook: https://www.facebook.com/DisneyChristopherRobin/
Follow Walt Disney Studios on Twitter: https://twitter.com/disneystudios 
Follow Walt Disney Studios on Instagram: https://www.instagram.com/disneystudios/
YOU MIGHT ALSO LIKE:
My interview with the man behind Christopher Robin, Ewan McGregor
Audio Comfort – Interview with Jim Cummings (voice of Winnie the Pooh & Tigger)
My red carpet experience – The World Premiere of Disney's Christopher Robin
Next stop, Disney's Christopher Robin Event