Healthy During the Holidays – How to Take Care of Yourself When You're Off Routine
(This post may contain affiliate links. Read my full disclosure.)
This shop has been compensated by Collective Bias, Inc. and its advertiser. All opinions are mine alone. #NatureMadeGutCheck #CollectiveBias
It is really hard to stay healthy during the holidays…at least it is for me. I'm not talking about those extra pounds that happen from eating too many cookies…that's a given. I'm talking about overall health, stress level and gut health, which is something I've really focused on this past year. Keeping a healthy gut helps me in so many other ways, So, today I'm sharing some of the things I do to stay healthy during the holidays. ​​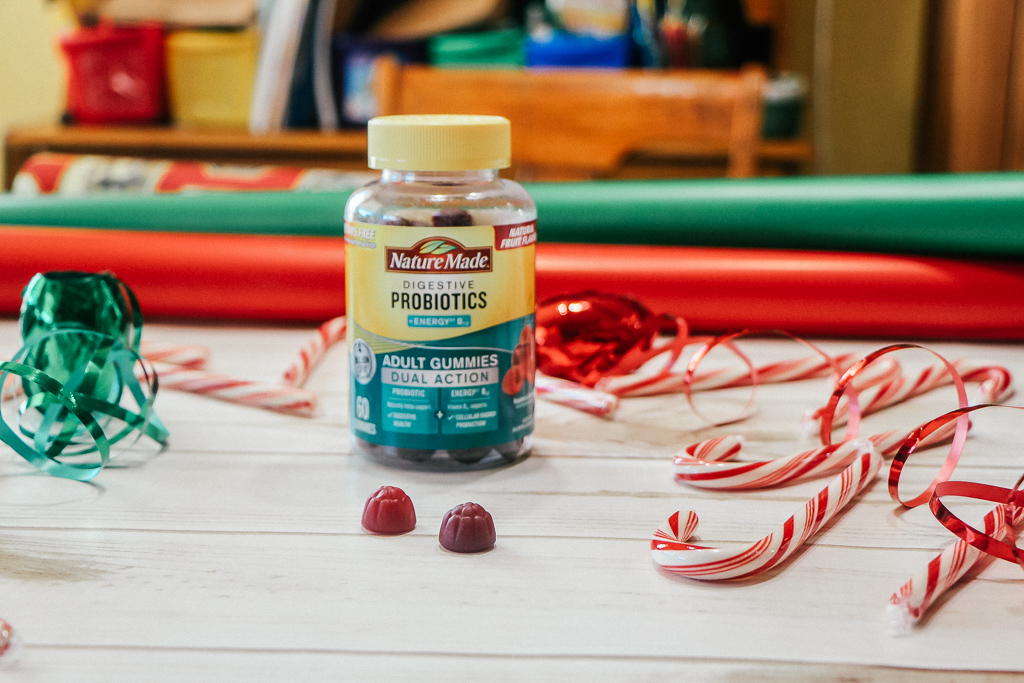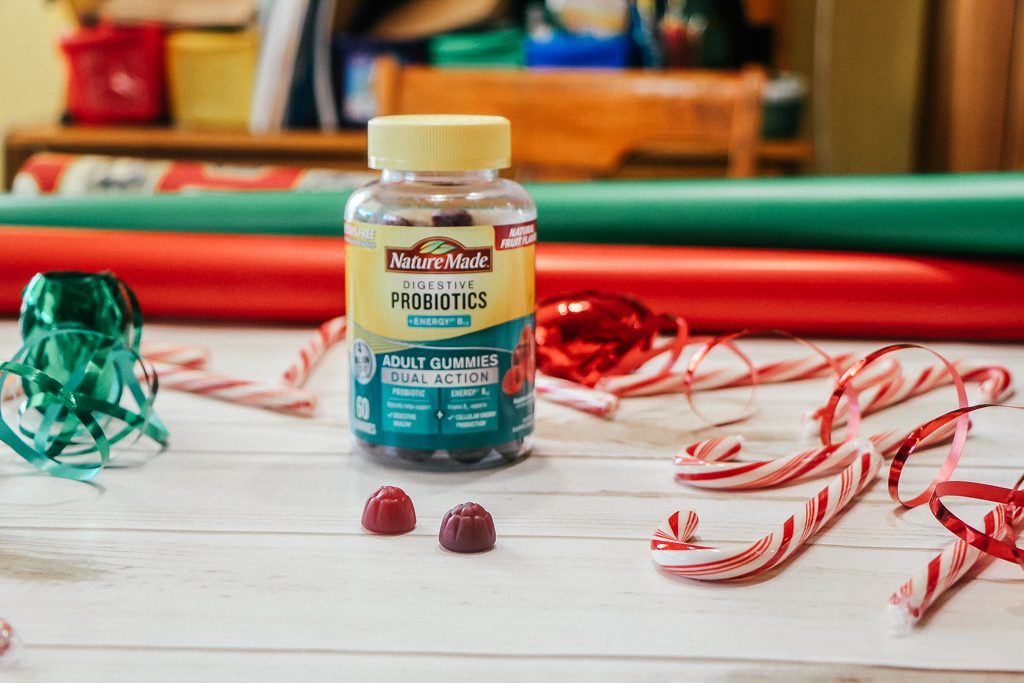 How to stay healthy during the holidays – taking care of YOU when you're off routine
Take a Probiotic
I take Nature Made® Digestive Probiotics + Energy‡† B12 Adult Gummies from Walmart every day to increase my intake of "good" bacteria and help naturally support my digestive health.† When the holiday hustle starts getting intense, I make an extra effort to remember to take my supplements because they really do contribute to my overall health. Nature Made® Digestive Probiotics + Energy‡† B12 Adult Gummies contains Vitamin B12, which supports cellular energy production​​.†​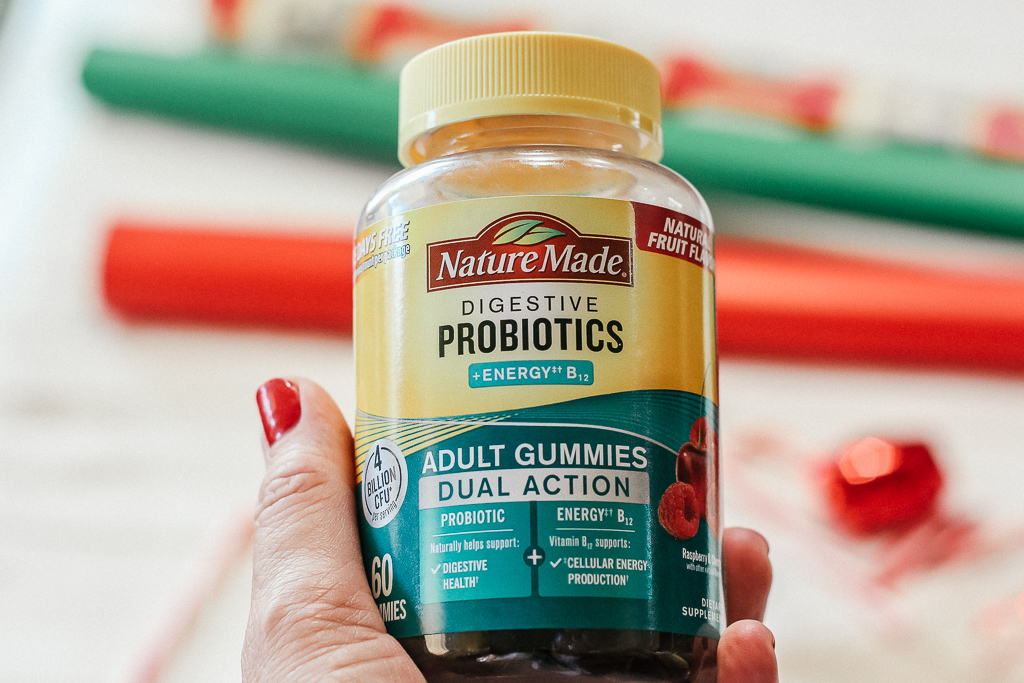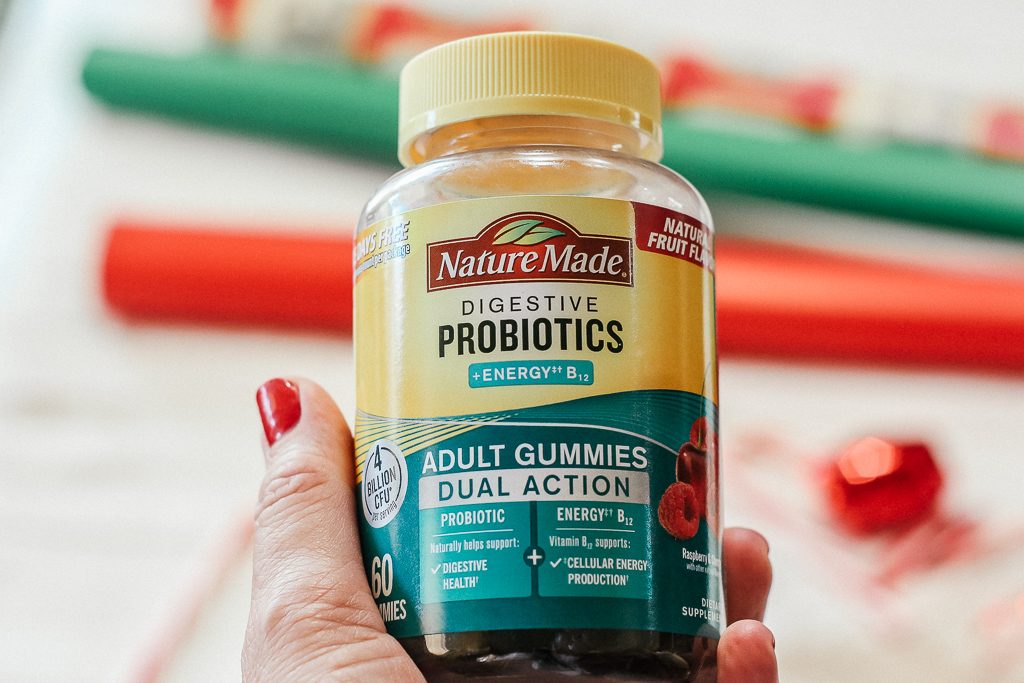 Nature Made® Digestive Probiotics + Energy‡† B12 Adult Gummies are available at Walmart at a trusted everyday low price! Nature Made® supplements are an awesome addition to my overall wellness routine. More about Nature Made® Digestive Probiotics + Energy‡† B12 Adult Gummies from Walmart here!    ​ This year, I'm vowing NOT to neglect my gut health. This is the time of year when we're eating different foods, at different times and, let's be real: eating MORE food. A probiotic won't necessarily make your tummy feel better if you eat aaaaaaaaaalllll the Christmas cookies. But making a commitment to do the things I know are good for my body and my health, even when there are goodies galore, it's important to keep at the top of my list. I could make some kind of reference to making a list and checking it twice, but I won't.
Prioritizing Self Care
So much of the things we do during the holidays – especially us moms – is about other people. The baking, the decorating, the gift-buying, keeping track of the parties, the pictures, holiday meals, and probably more things I'm forgetting right now are all on mom to keep track of. ​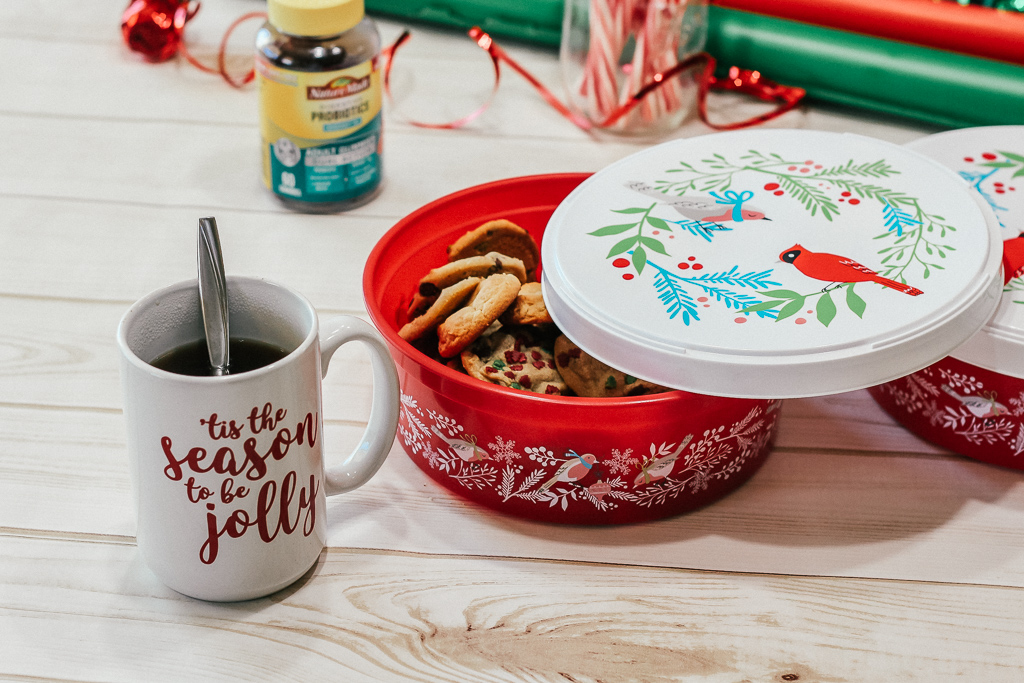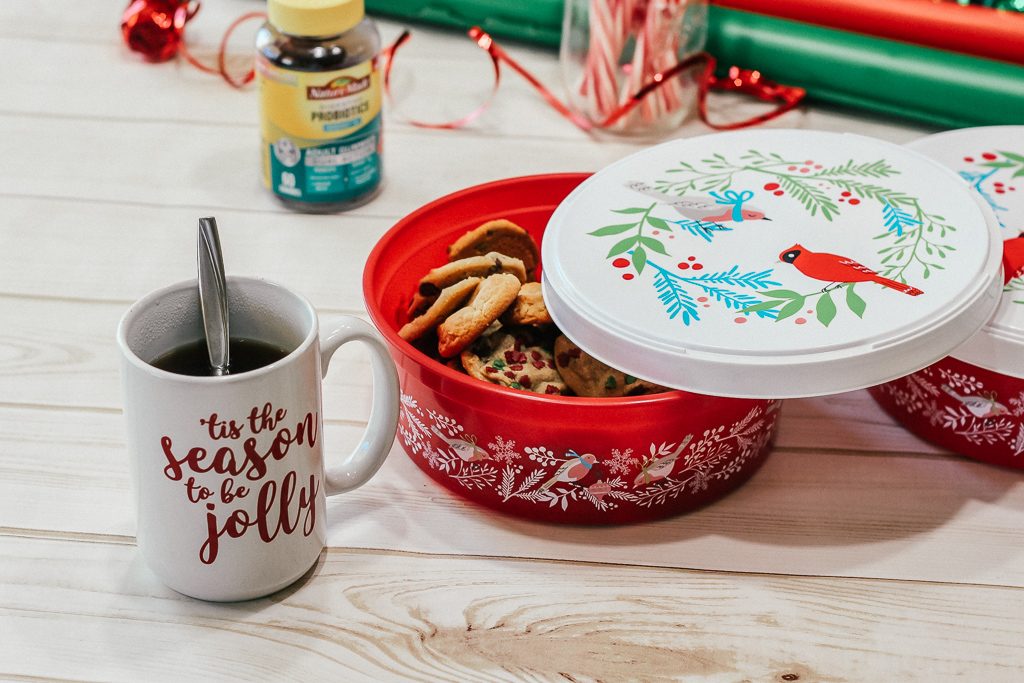 Every year I tell myself I'm going to do less and to only do things because I want to or because I believe they'll enrich my family's experience. I try to ignore the competitive gift basket people and the over-the-top "I'm going to bake 37 varieties of Christmas cookies" people and do what gives me joy. I plan on ordering 90 percent of my Christmas dinner from a caterer. My baking is limited to those cookies you buy in the refrigerated section that you just throw onto a cookie sheet and pop in the oven. I make a snack mix because it's the one thing my family would really miss if I didn't make it…and let's be real, I love it, too and it wouldn't be Christmas without my favorite snack. I let my kids pick the Christmas craft we do when they're out of school and it's seriously vetted through me to make sure it passes the E-A-S-Y test.  ​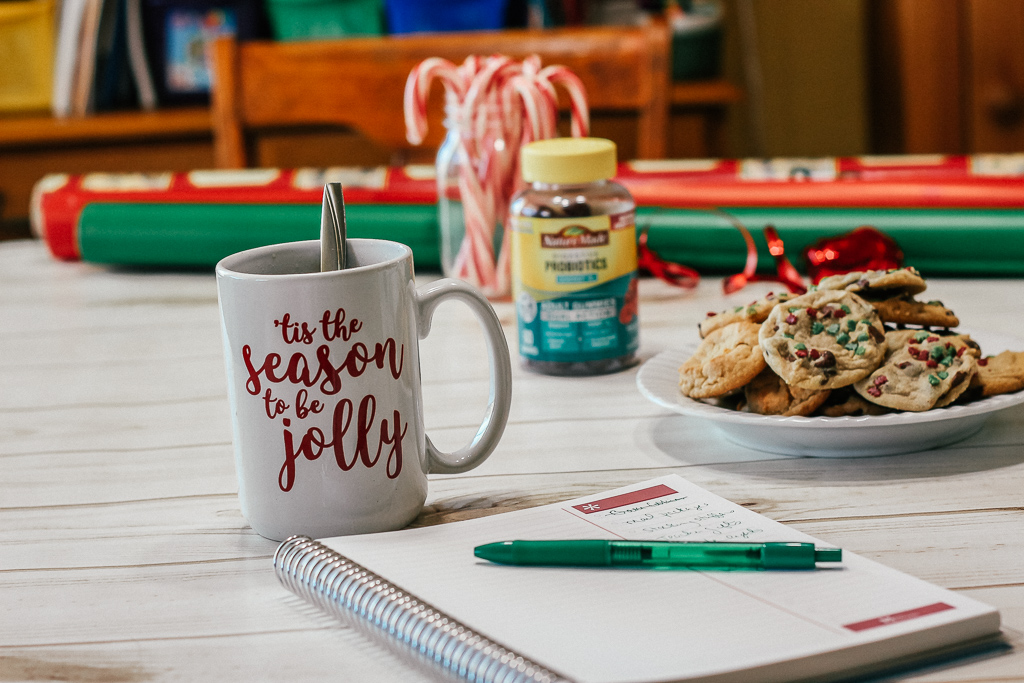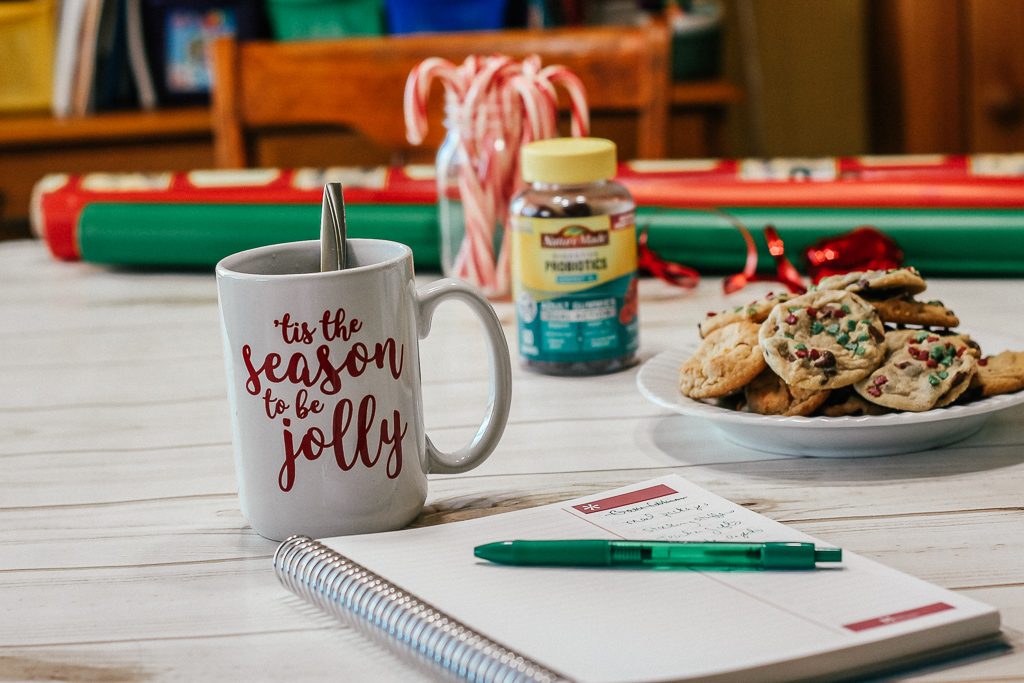 Making self-care a priority isn't selfish…it's survival, especially when you go off script, which is most of the holiday season. ​​
Learning to Say No
No to cramming in multiple holiday light viewings. No to baking cookies when I don't want to. No to excessive spending and gifting just because it is expected. No to over-scheduling, and yes, I know a certain amount of over-scheduling is inherent during the holidays. Don't get me wrong, I know there is a certain amount of "have to's" during the holidays but the trick is to not let the "have to's" take over. And, if you truly enjoy baking cookies and going to check out holiday lights five nights out of seven, don't let anything I've said discourage you from doing what you love.  ​​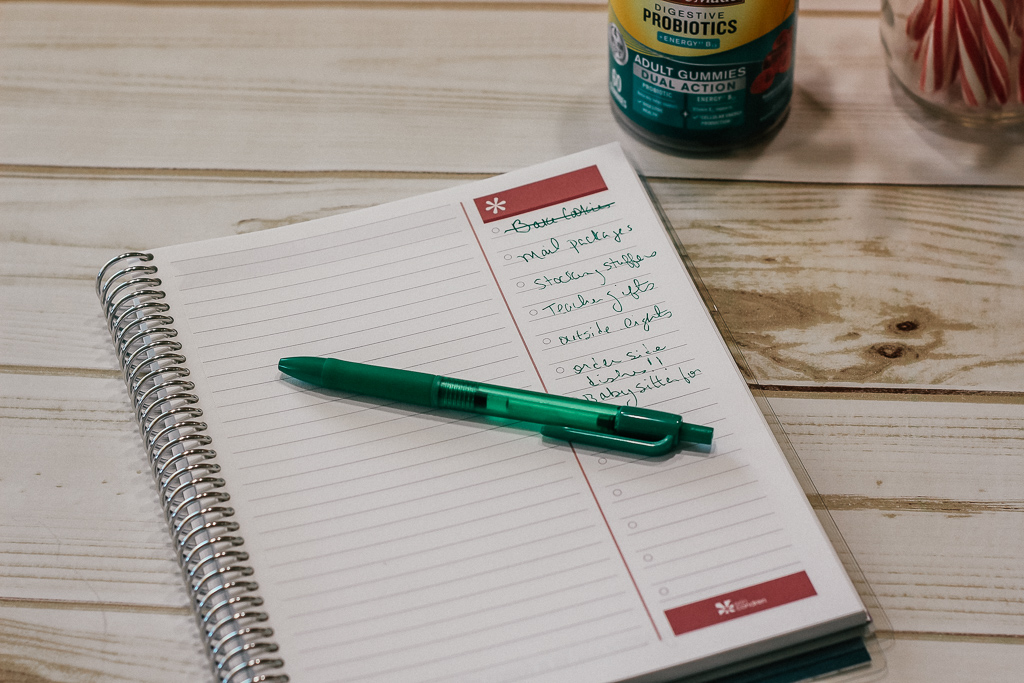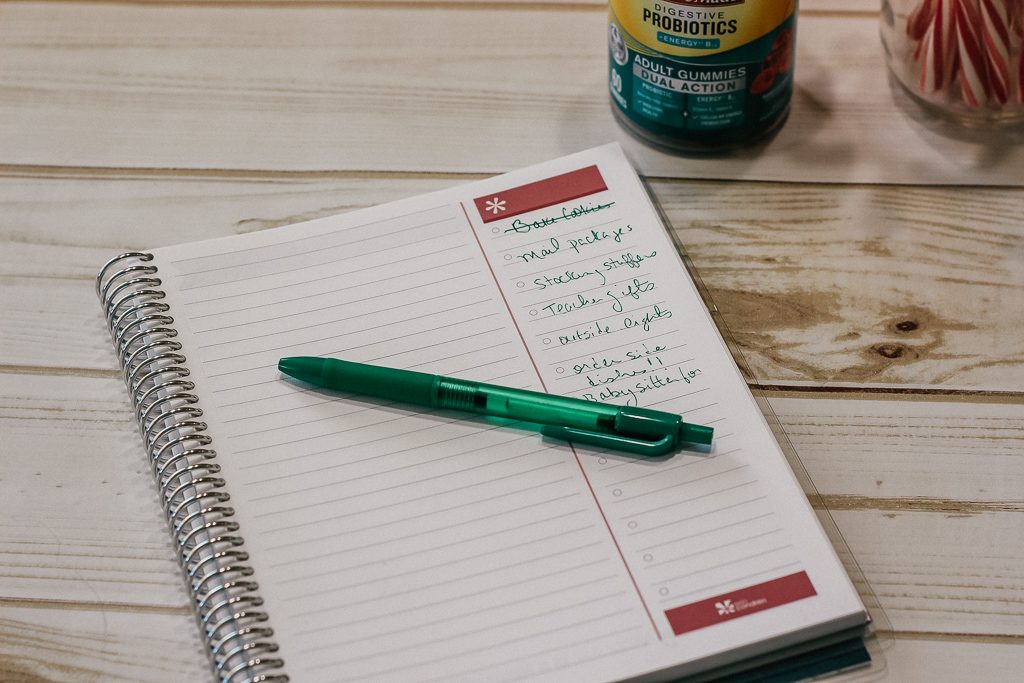 Focus on what you love and what makes you happy, especially during this time of year. When you are off routine, every little thing has the very real potential to cause stress, so make it a priority to prioritize self-care. And, if self-care means saying "NO" to something you think you should say yes to, take a deep breath and just do it. You can probably change your mind later if you want to. ​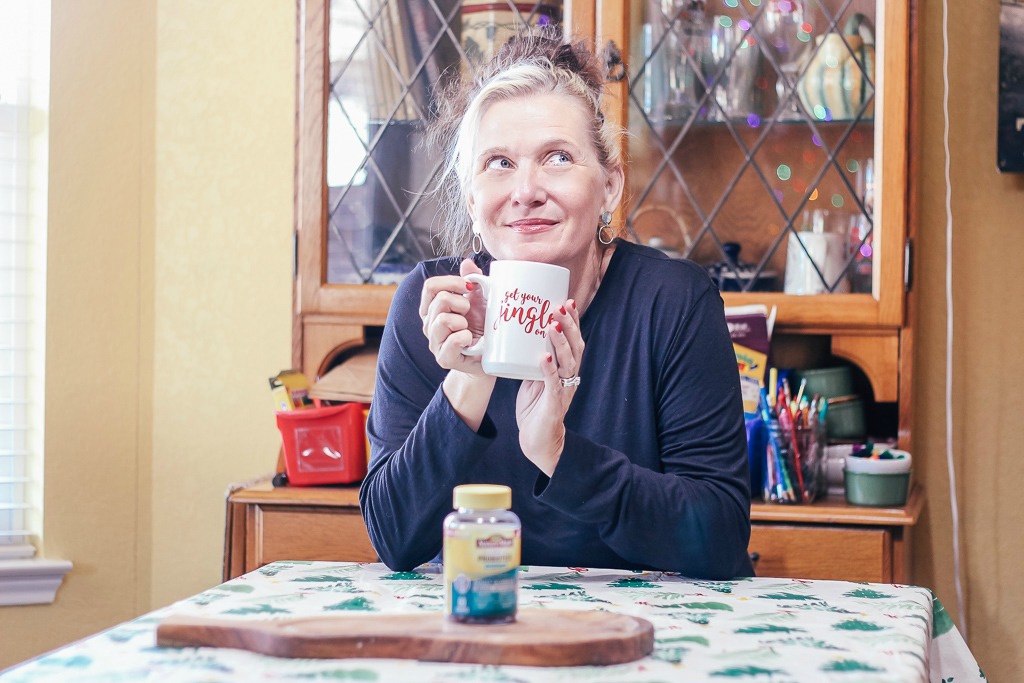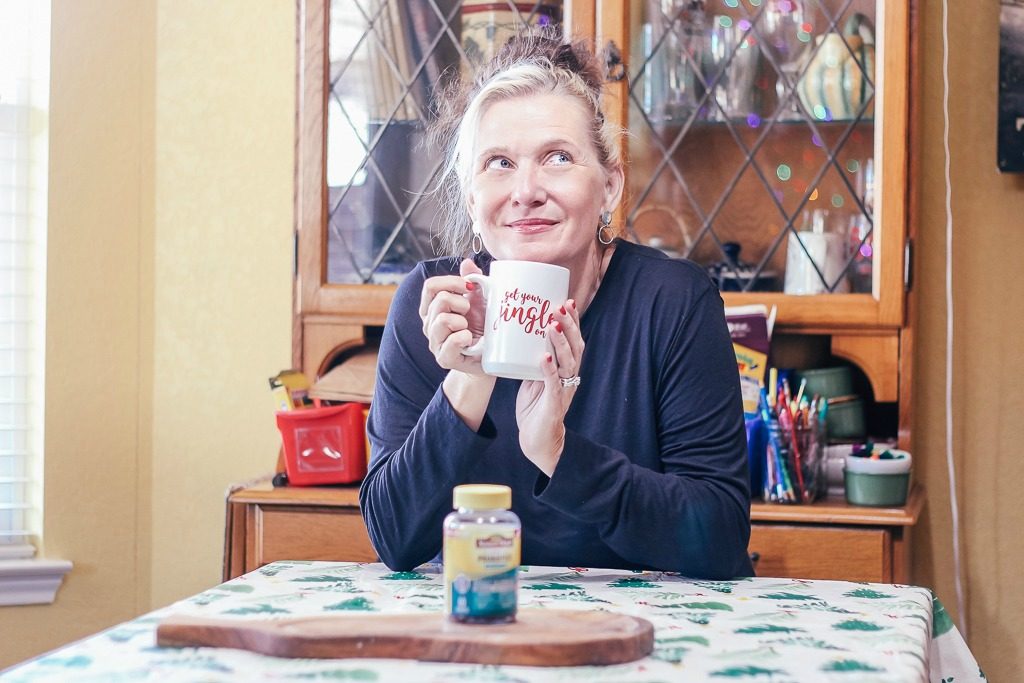 Me thinking about all the things still left on my to-do list…NOT. Staying healthy, physically and mentally, are at the top of my list this holiday season. The holidays are hectic so slow down, take care of yourself, learn to say no and check out Nature Made® Digestive Probiotics + Energy‡† B12 Adult Gummies at your local Walmart. 'Tis the season to help support your digestive health†​, ‡cellular energy production†​ and take care of YOU. ​
More about probiotics HERE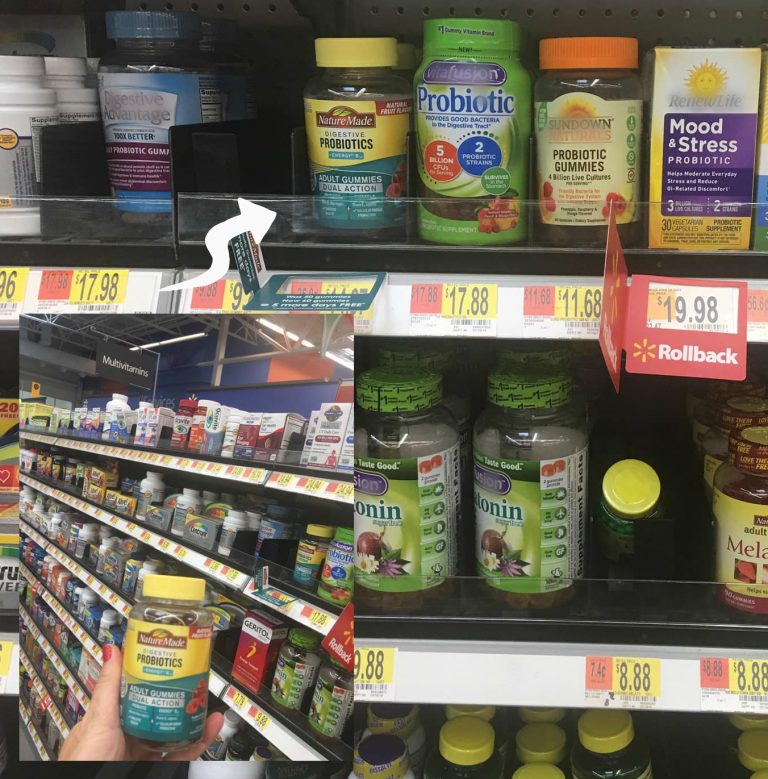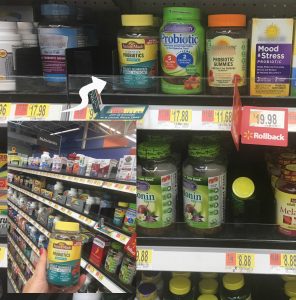 †These statements have not been evaluated by the Food and Drug Administration. This product is not intended to diagnose, treat, cure or prevent any disease.