I'm the mom who isn't ready for summer to end (and how I've discovered "BE Time")
(This post may contain affiliate links. Read my full disclosure.)
I can feel back to school breathing down my neck. I am not ready for summer to end, but as with most things I'm enjoying, time moves much too quickly.
This post is sponsored by GoGo squeeZ. All opinions (and thoughts on not being ready for summer to end) are 100 percent mine.
I'm the mom who isn't ready for summer to end (and how I've discovered "BE Time")
I know there are lots of moms out there who are all "get these kids outta my house right now" and while I get that (there have been plenty of times this summer where I can't hear myself think or I've had enough of being the one-woman entertainment committee), I have relished the slower and less structured pace of life that summer brings.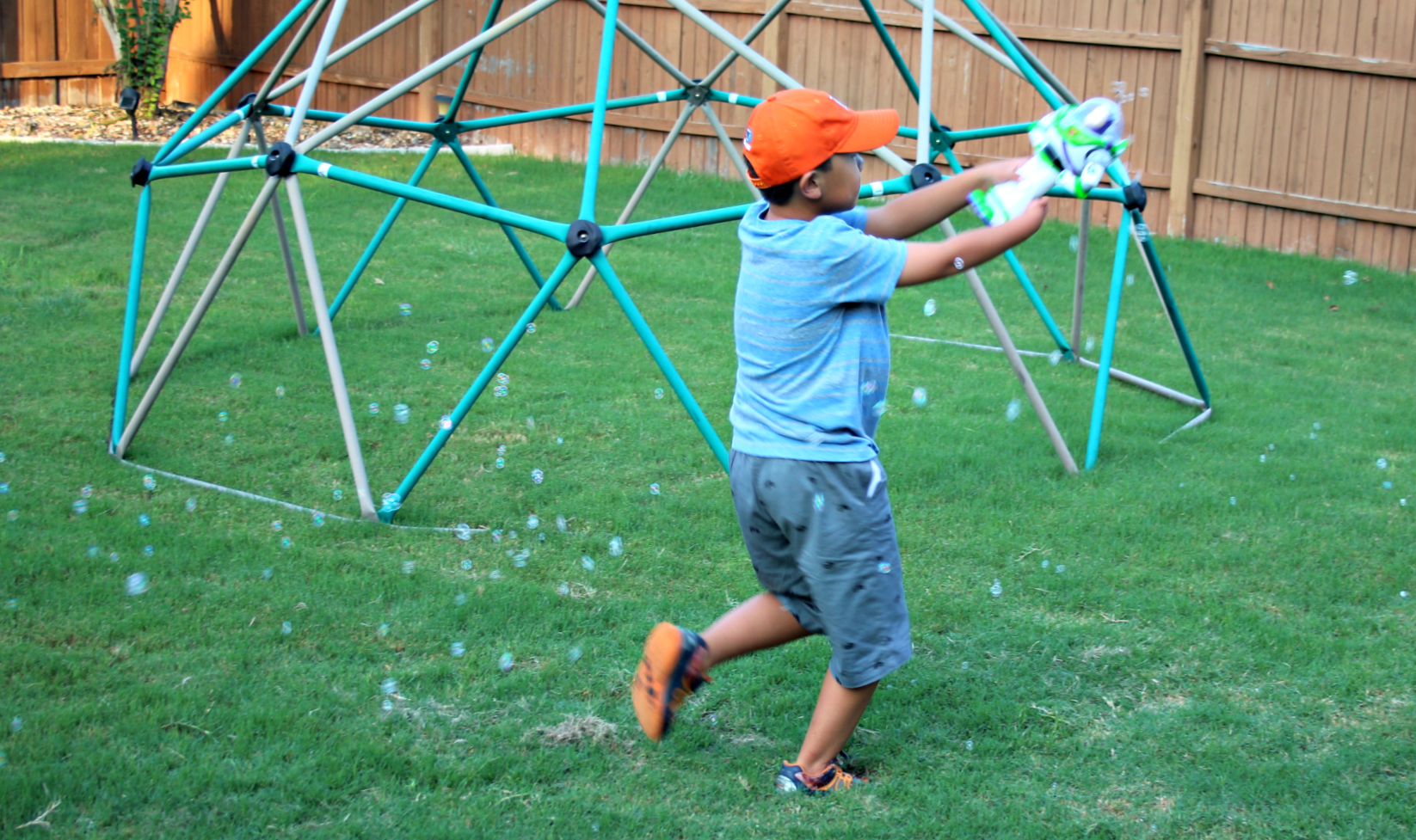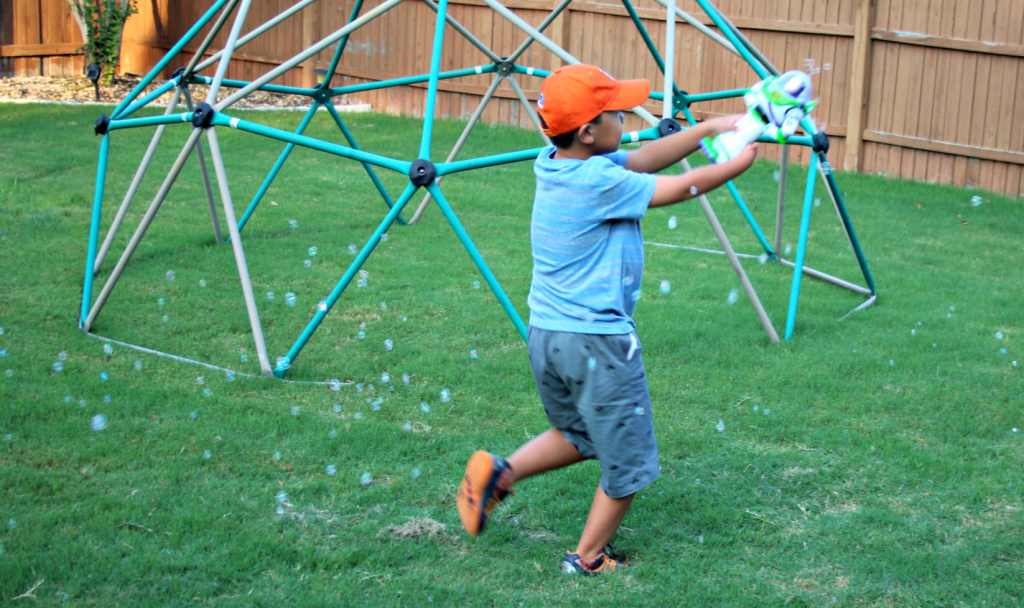 [Tweet "Let kids be kids. BE Time with @GoGosqueeZ #GoGosqueeZ #BETime #Sponsored"]
If you're that mom who is planning her back to school freedom party, rock on. I get it. Have a mimosa or a cupcake for me after you put your kids on the bus that first day of school. Getting hours of our day back can be something to celebrate.
But.
While I love seeing my kids hit milestones and accomplish new things, I am not ready for the frenzied pace of early fall. But fall is coming and things are starting to amp up.
Let's shop for school supplies and new clothes. Put the "meet your teacher night" on the calendar and plan the Instagram worthy first-day photo shoot.

Soccer sign-ups. Dental appointments. Sports physicals. Am I doing my children a disservice if I don't sign them up for music lessons (maybe we should buy a piano) or Chinese language immersion and oh-my-goodness, we didn't do that dripping in culture day camp that we said we were going to do this summer do you think we can still fit it in let me check my schedule.

On top of that, I need to (apparently) plan an epic first-day-of-school breakfast and a low-key (but not too low key, we're making memories here, people) end-of-summer celebration that gives an appropriate nod to the good times we've had this summer while getting our kids pumped for the school year ahead. Note to self: make upbeat mix tape.
Nope to the nope. Let's just back the bus up.
I might not be able to control the fact that the back to school hustle and bustle is coming but I can control how I handle it. I can control how many "shoulds" make it on to my to-do list and not get crazy with things that make demands on our family's time that aren't really going to matter in the long run.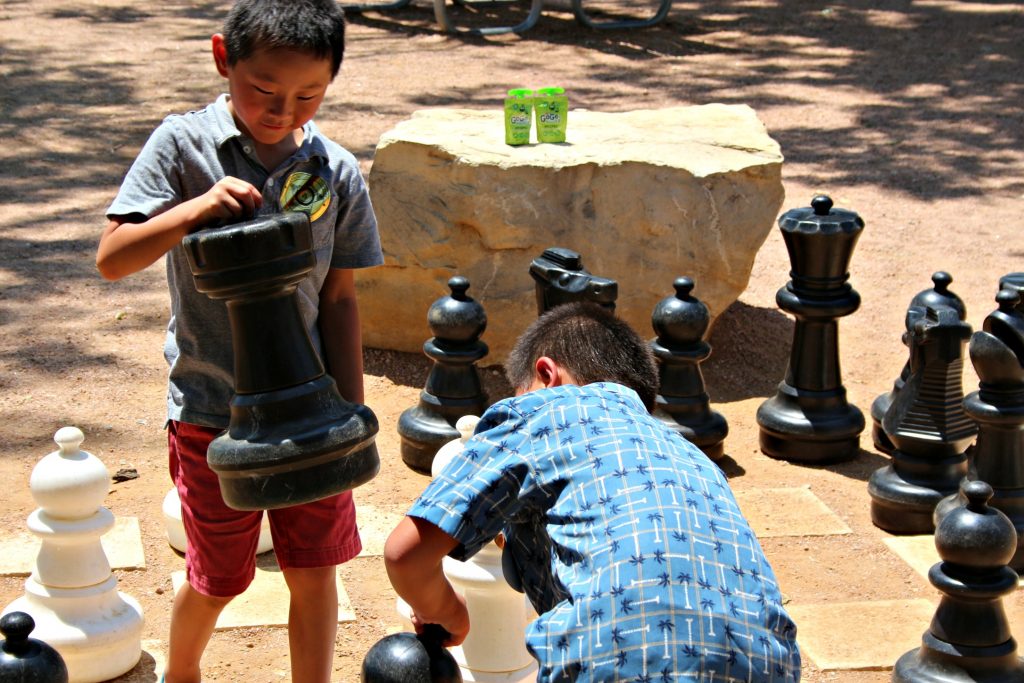 I can keep my kids' time in the forefront when making decisions for our family that impact our schedule. No matter what, it seems like the first couple of weeks of school are stressful as everyone finds their groove with the new routine.
The biggest stressor with going back to school is the lack of free time our kids have. We come home from school and launch into homework. With two kids in the same grade (but different classes) who learn at different paces, the homework hour feels like an Olympic sport. Then we've got the activity of the day to get ready for: soccer practice, martial arts, football practice, something or another going on at school. And, it seems like on the odd night that we don't have an extracurricular activity, there's an errand to run or something that gets in the way of…well, just being a family.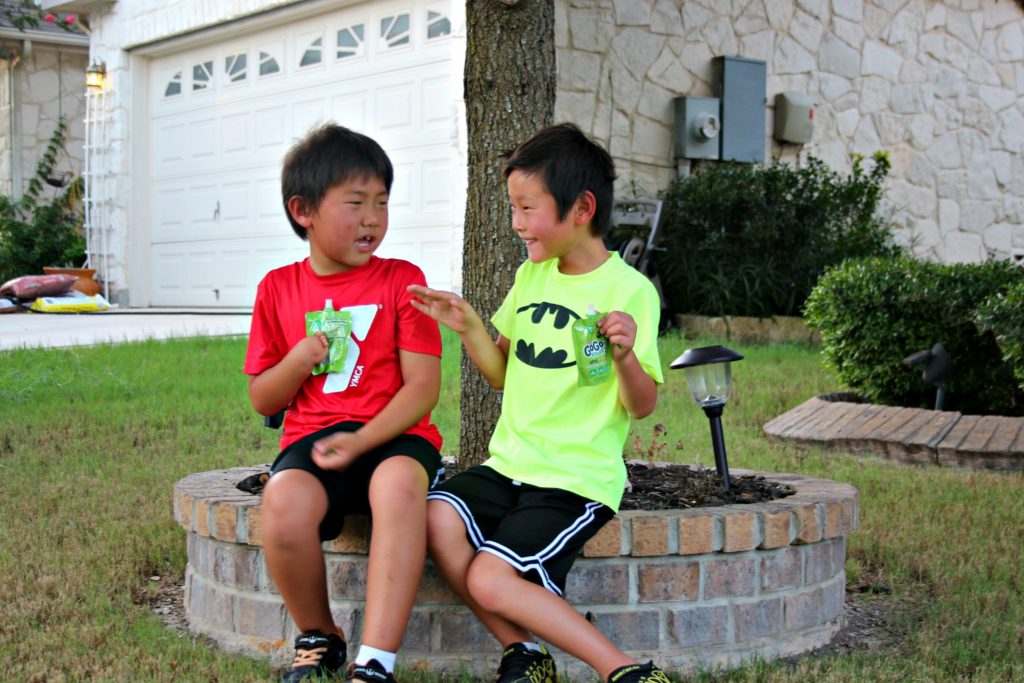 Free time is something we just don't give enough priority to…especially this time of year. And you know what? The lack of free time is impacting the well-being of families.
In today's overscheduled and overstructured world, kids have less than 30 minutes of free time each day*, which is the lowest in history. Our kids need time to BE kids and we need to remember that when our fingers are itching to "just pencil something else in" in the planner.
When we're stressing about making it on time to this or that, our kids feel that stress. If we're rushing them from this place to that place and nagging at them to "hurry up and eat those after school cookies" then don't we maybe need to have a look at those to-do lists and all those "shoulds?"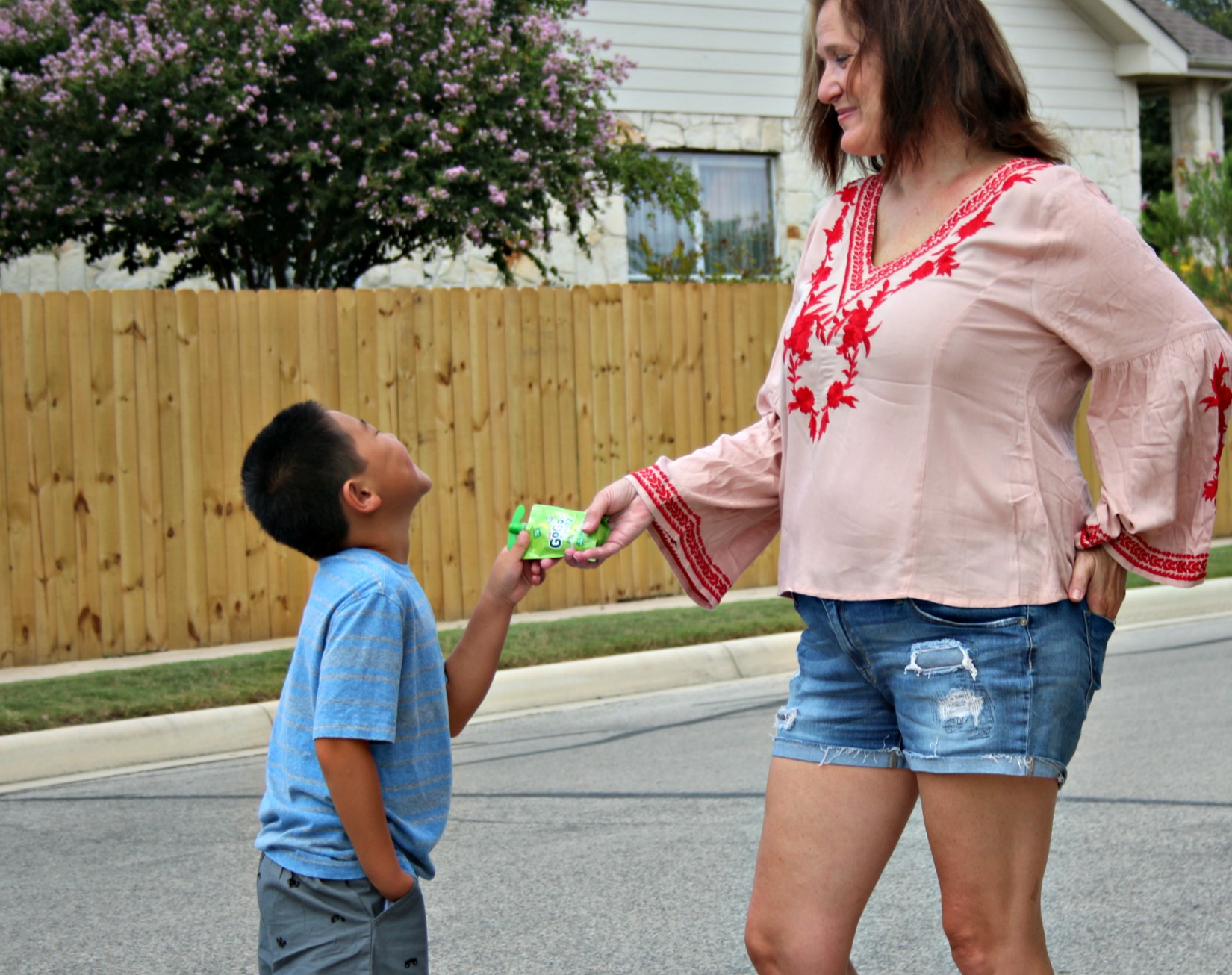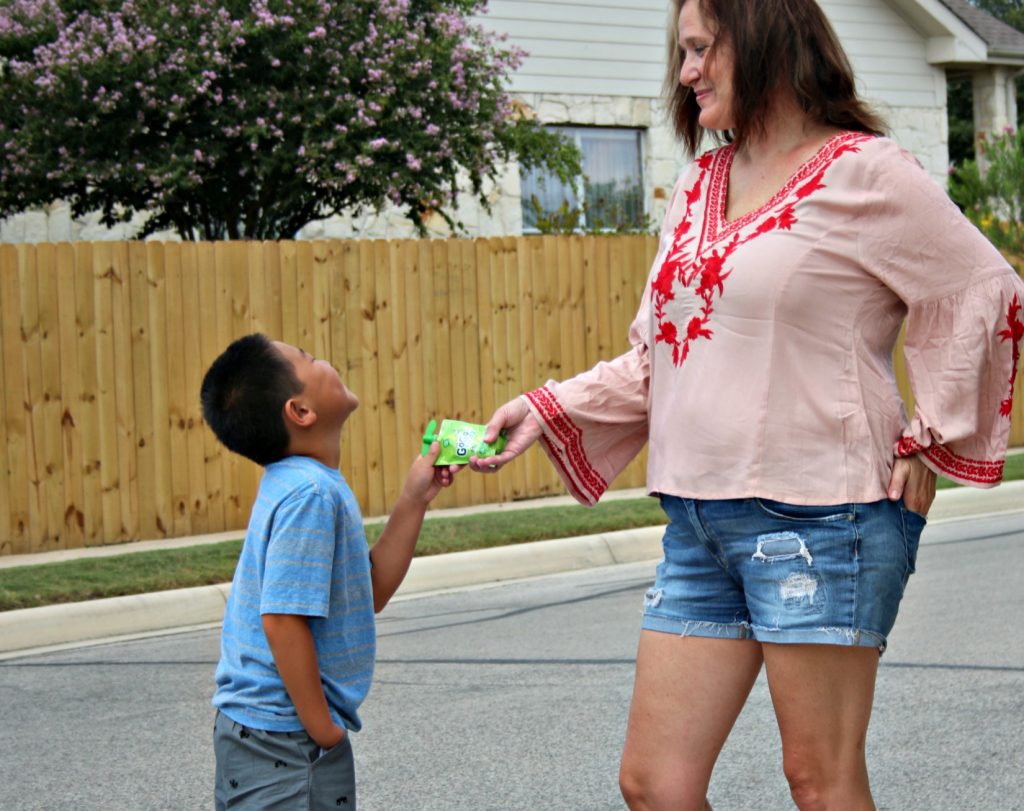 I'm not ready for summer to end but I can keep a little bit of that summer mentality as we move into fall. I can resist the urge to sign my kids up for "just one more thing."
I can give them some space at the end of the school day to have a snack, run around in the back yard, ride their bike, play a game…or whatever it is that makes them happy and lets them just enjoy being who they are.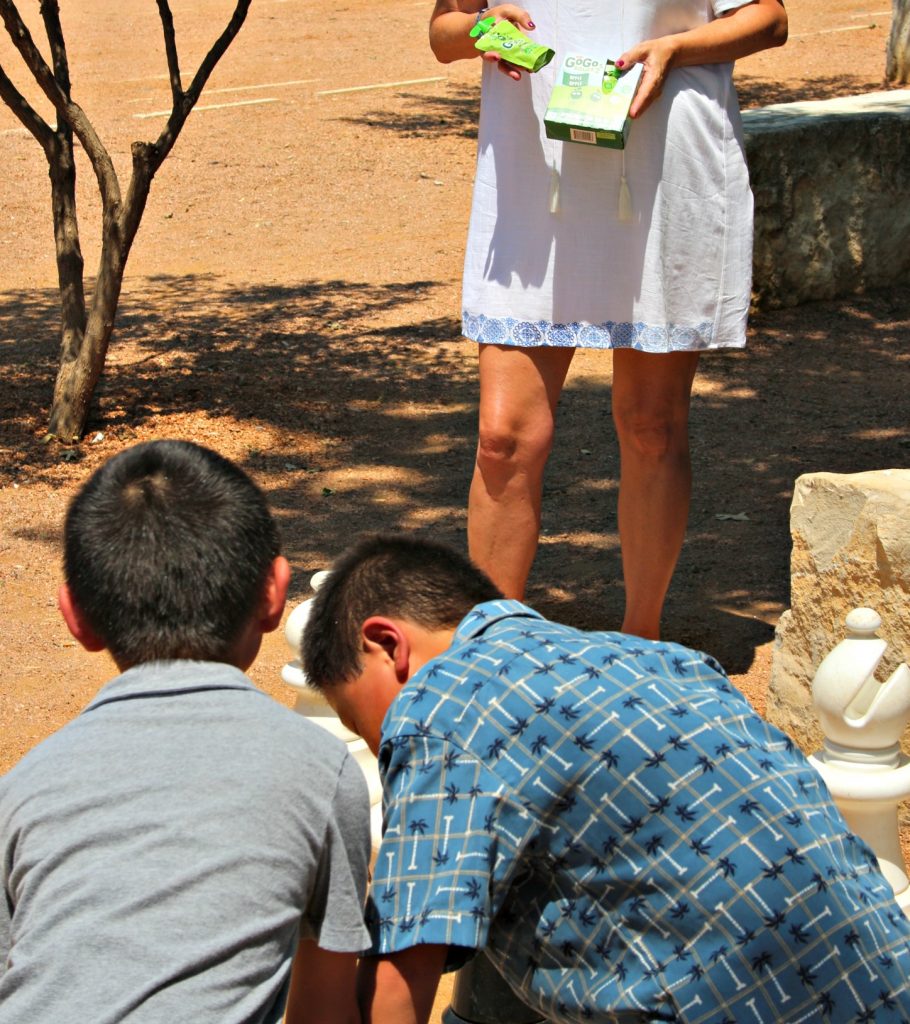 Enjoy a snack without being rushed.
Read a book because you love the book, not because you have to write it on a reading log.
Get outside. Run around. Blow bubbles.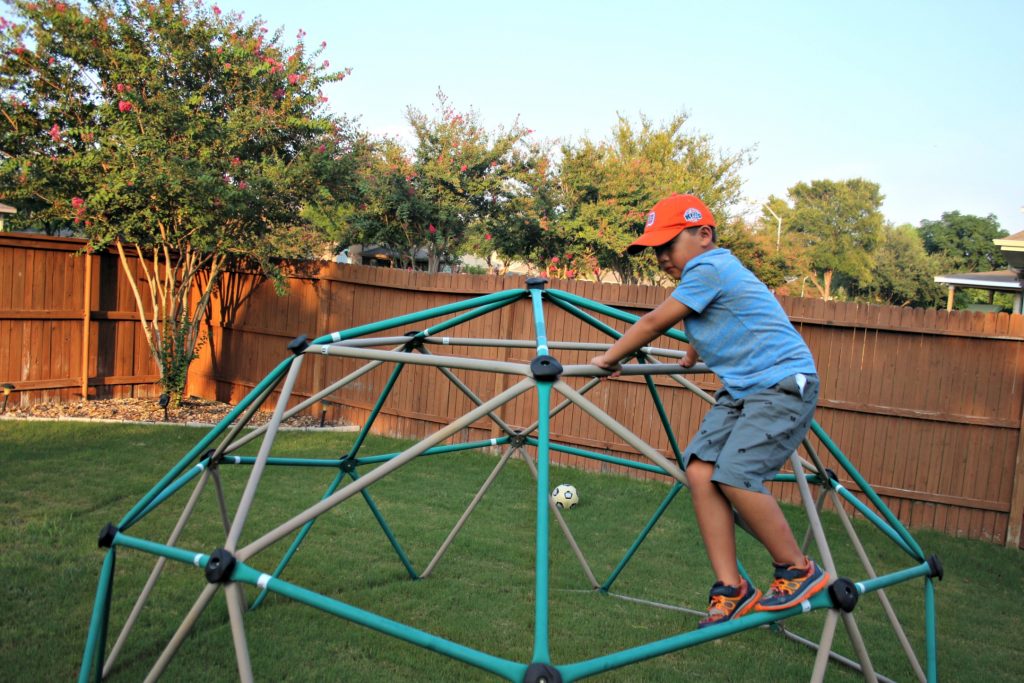 Kids are cooped up in school for almost eight hours a day. My kids get one recess period and PE 2-3 times a week. They need unstructured home time to decompress and be creative.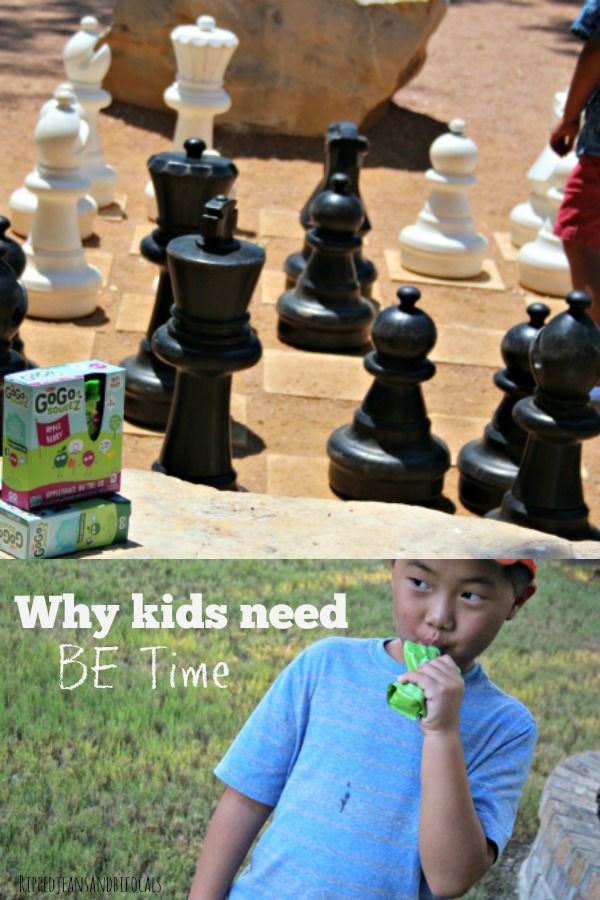 GoGo squeeZ is championing an idea called "BE Time," which is the unstructured and self-directed time a child uses to nourish their imagination, creativity, bodies, and social connections. GoGo squeeZ is one of our family's favorite snack foods and I'll be honest: I love it because it's an easy takealong snack that my kids can enjoy on the go. Plus, they absolutely LOVE it and I feel good about giving them GoGo squeeZ. I'm so thrilled to be working with GoGo squeeZ to share their message about BE Time with you.
But, you know what I love the most about BE Time? There's no one right way for families to enjoy it. It simply consists of parents letting kids self-direct their own activities to nurture their physical, emotional, and social health and wellbeing. This might mean playing with a friend, jumping on a trampoline, kicking a soccer ball around or shooting baskets, drawing a picture, practicing handstands…you get the idea.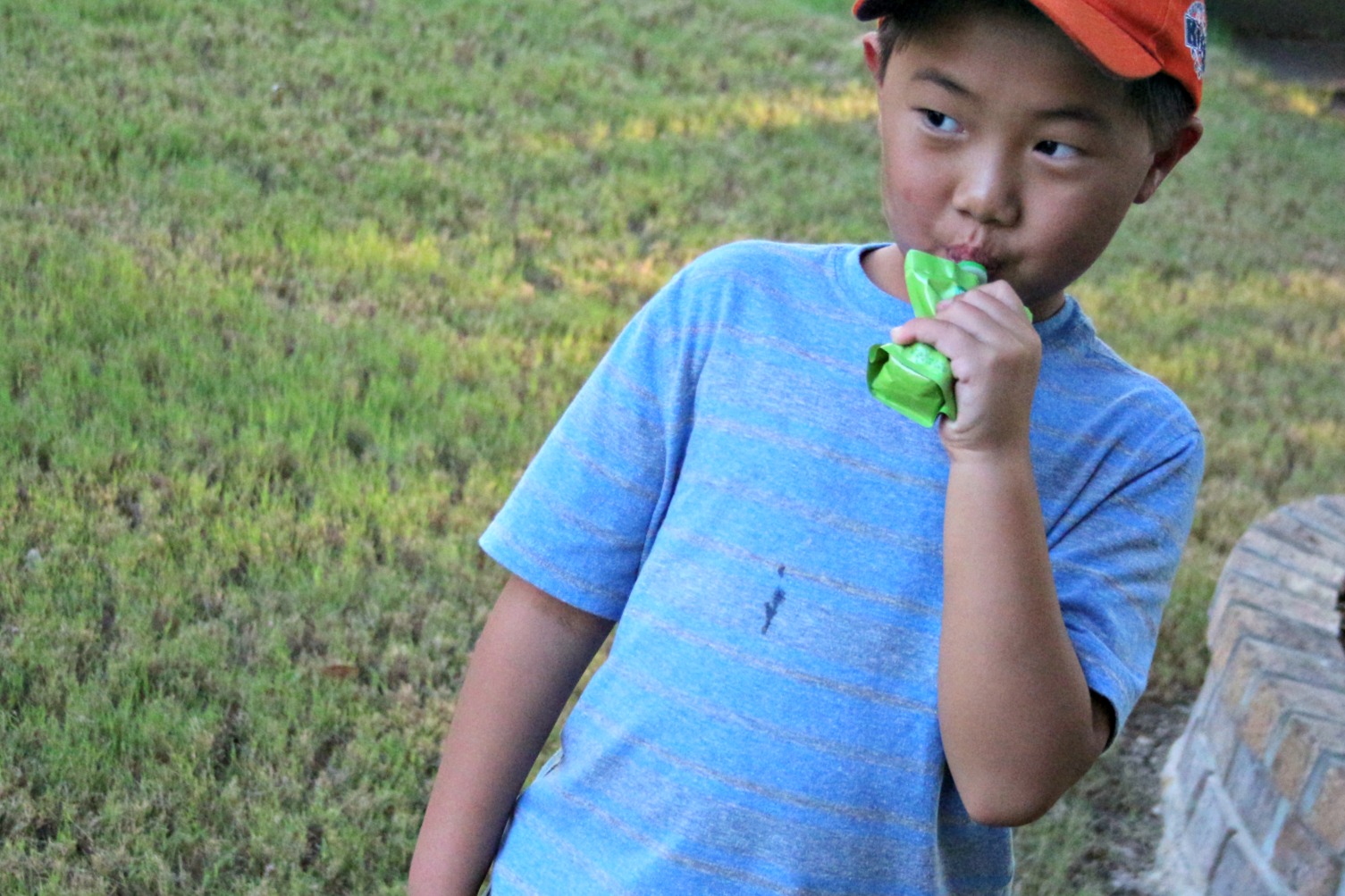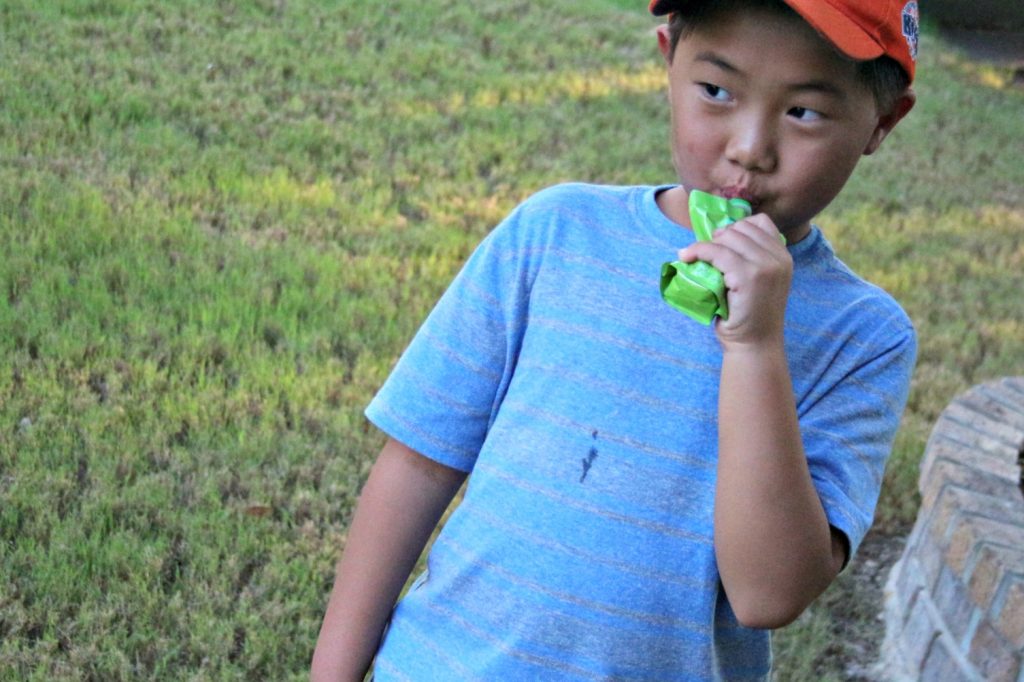 BE Time isn't downtime…as in it's not nap time or time to veg on the couch, although if your kids are tired when they get home from school in the afternoon, you may need to look at making bedtime adjustments. The only rule in our house when it comes to BE Time is that it doesn't include watching television, playing video games or using any sort of screens. We allow listening to music using our family's smart home device, but we encourage some kind of active or creative pursuit.
How can you get involved?
GoGo squeeZ believes in the health and happiness of kids and families and is concerned to see that too much structure and overscheduling is getting in the way of their wellbeing. They want to start a dialog (like this one!) that will inspire families across the country to make more time for BE Time.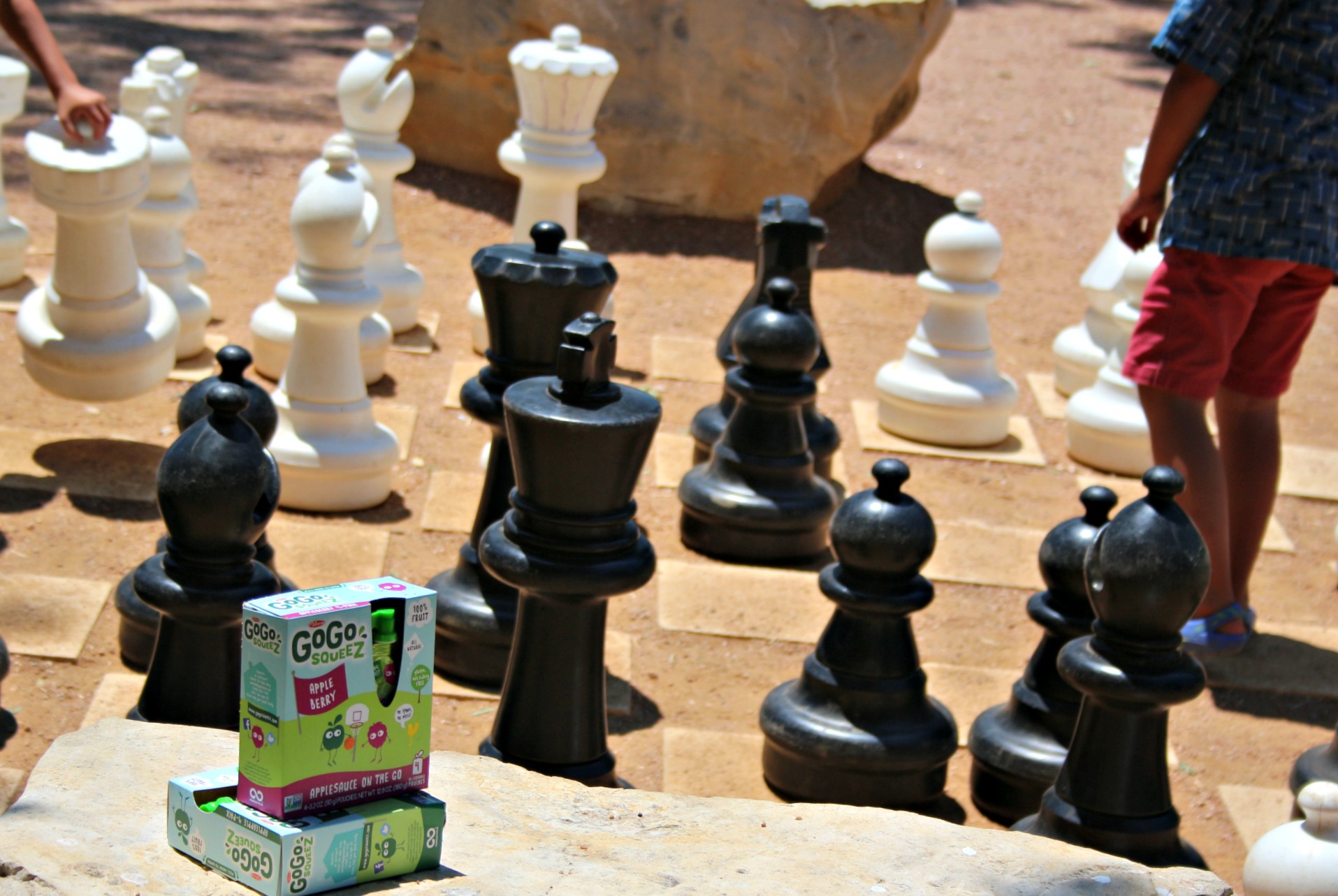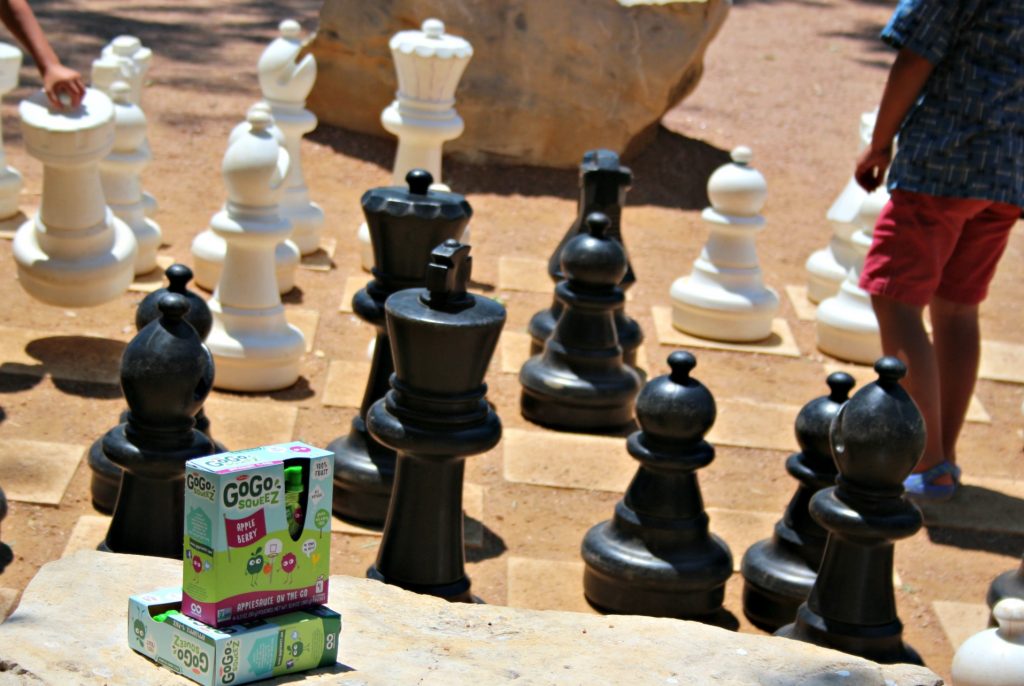 To get involved, head over to betime.org to take the BE Time pledge to commit to giving a child in your life 30 more minutes of BE Time each day or share your family's BE Time activities
using #BEtime
I might not be able to stop the summer from ending, and the truth is, I don't really want to do that. My kids are ready to move on and to grow and to learn things. As much as I want to freeze time in the idyllic, unstructured summer of '18, that's not how things work.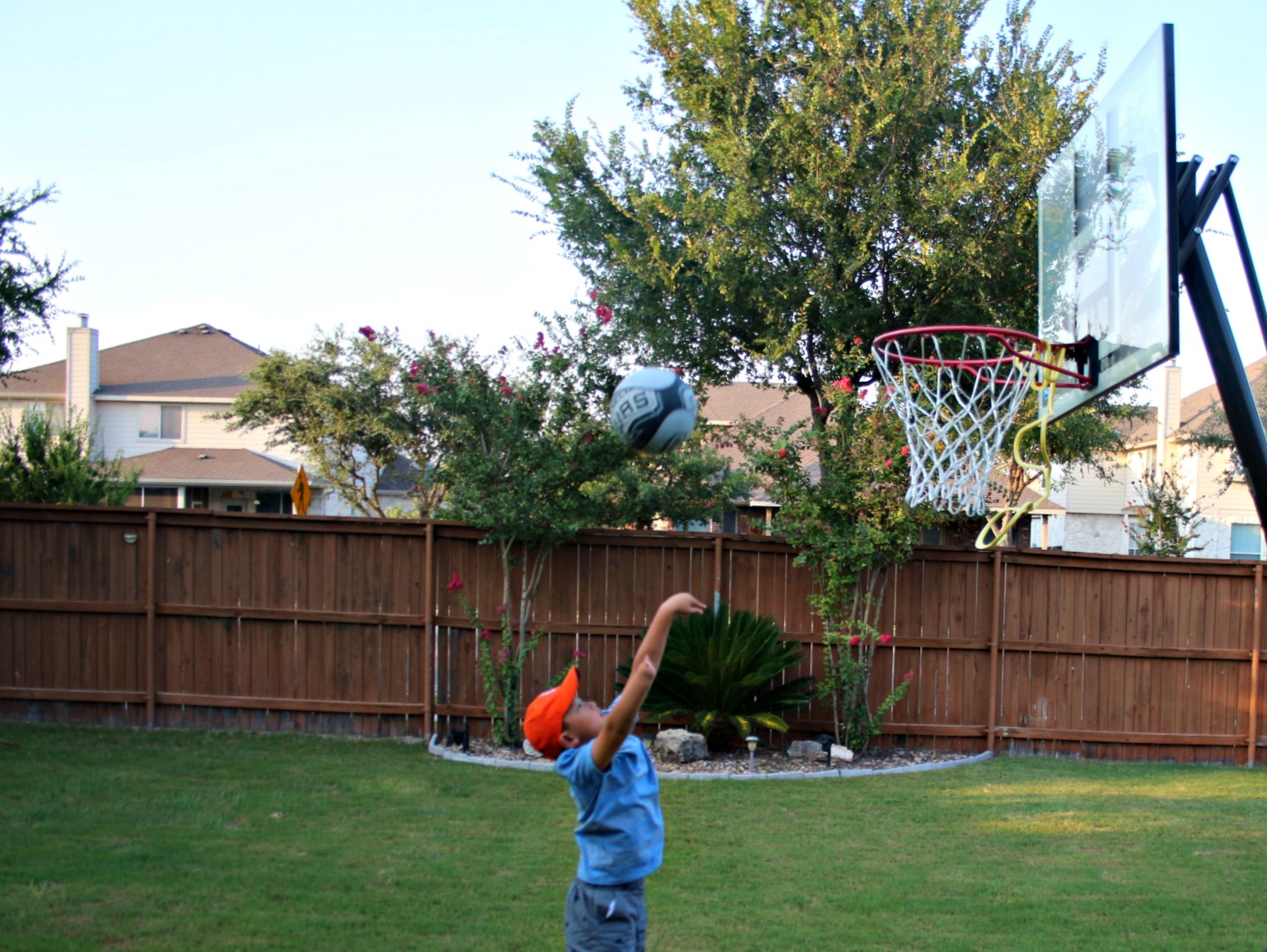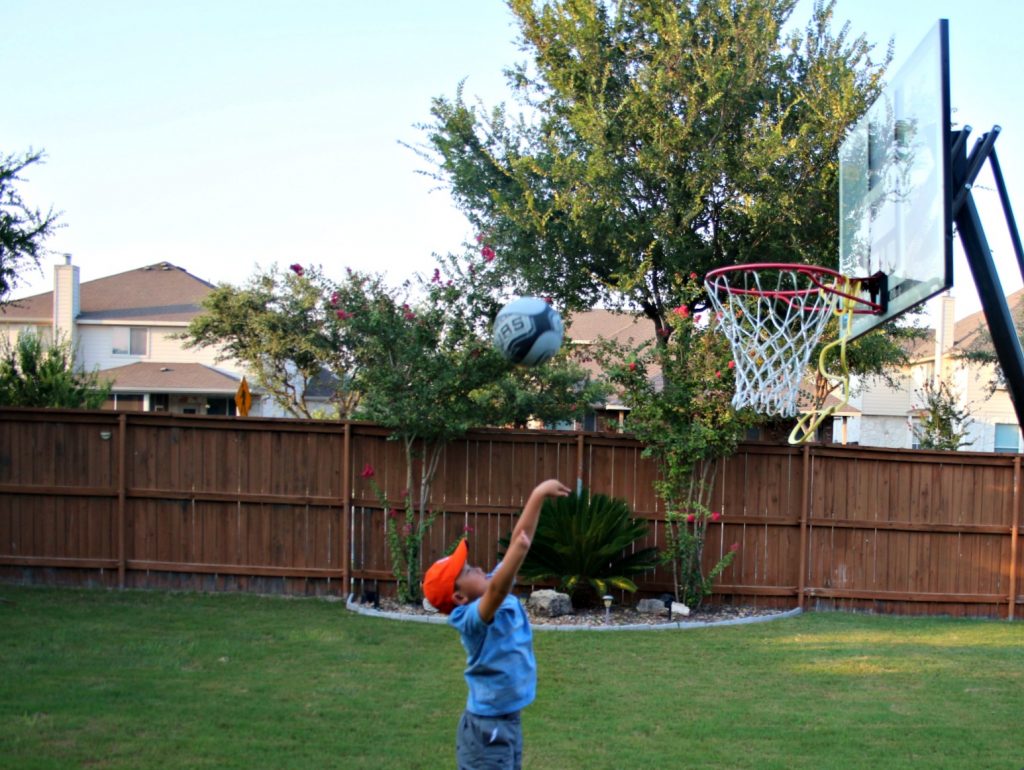 But I can listen to myself and listen to what my kids are telling me, even if they aren't saying it in words. I can chill out on that "epic end of summer experience complete with upbeat mixtape" and I can be more intentional about how we spend our time outside of school.
And no, I don't plan on eliminating structure or taking the stance that all activities are evil. My kids participate in one sport year 'round (martial arts) and are currently doing two eight-week seasons of soccer per calendar year. My husband and I talk often about balance and we think this is the right mix…for now. We also listen to our kids – both what they're saying and what they're giving away nonverbally and, like with everything else, we're making adjustments and figuring things out as we go along. Isn't that what parenting is all about?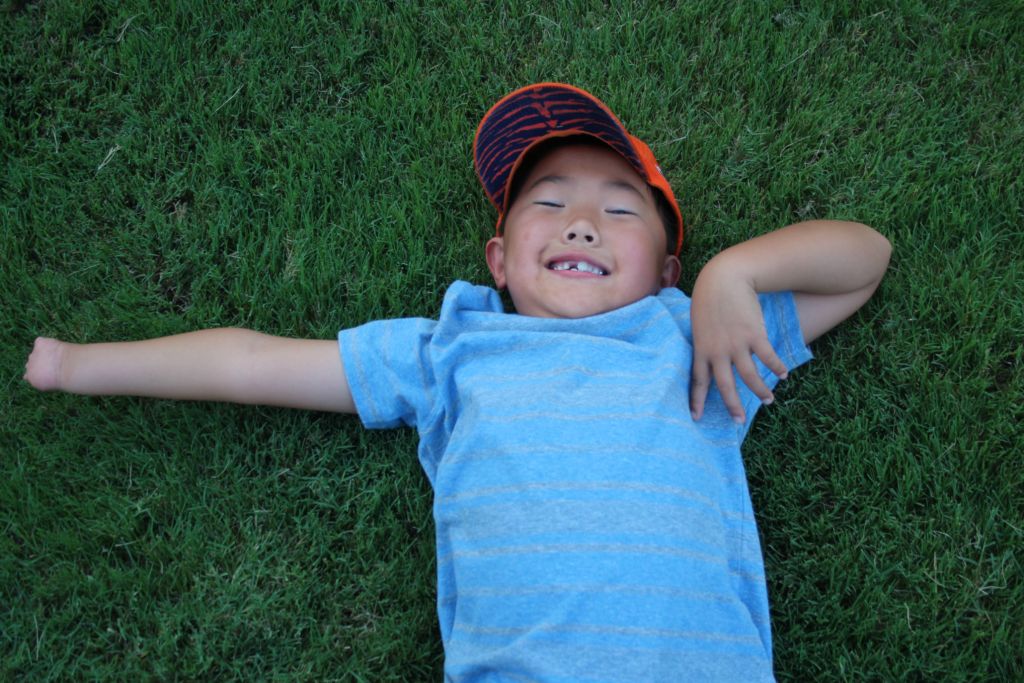 I want my kids to be good, good athletes, and good friends. But mostly, I want them to be good humans and in order to be good humans, I think they need to have the space and time to just be kids.
BE Time. It's a pretty awesome concept.
Now…off to plan that awesome first-day of school photo shoot that's going to wow the people of Instagram.
Or maybe not. Maybe I'll take a page from the BE Time book, too.
My family LOVES GoGo squeeZ applesauce and yogurt pouches. They are our go-to snack.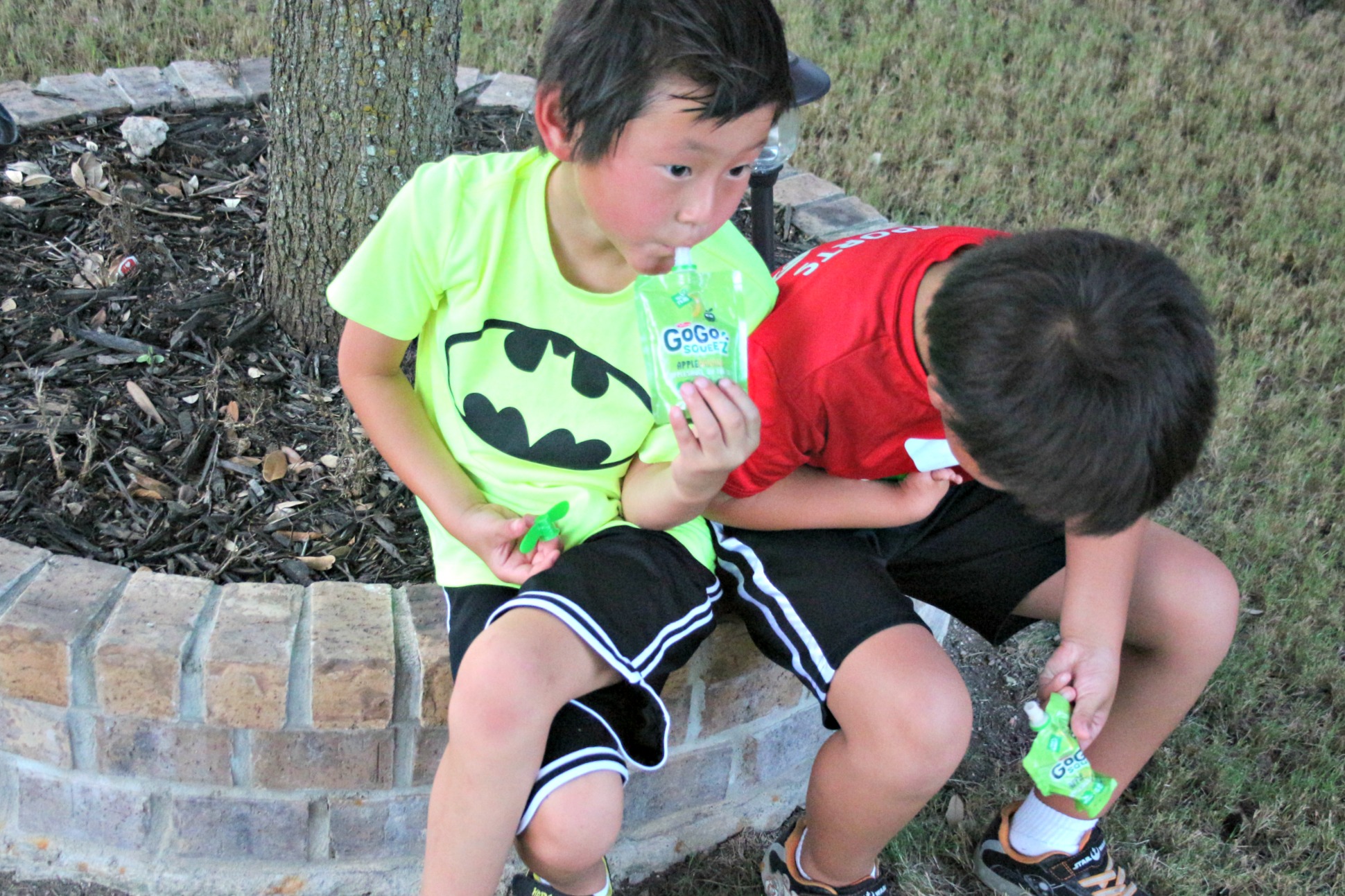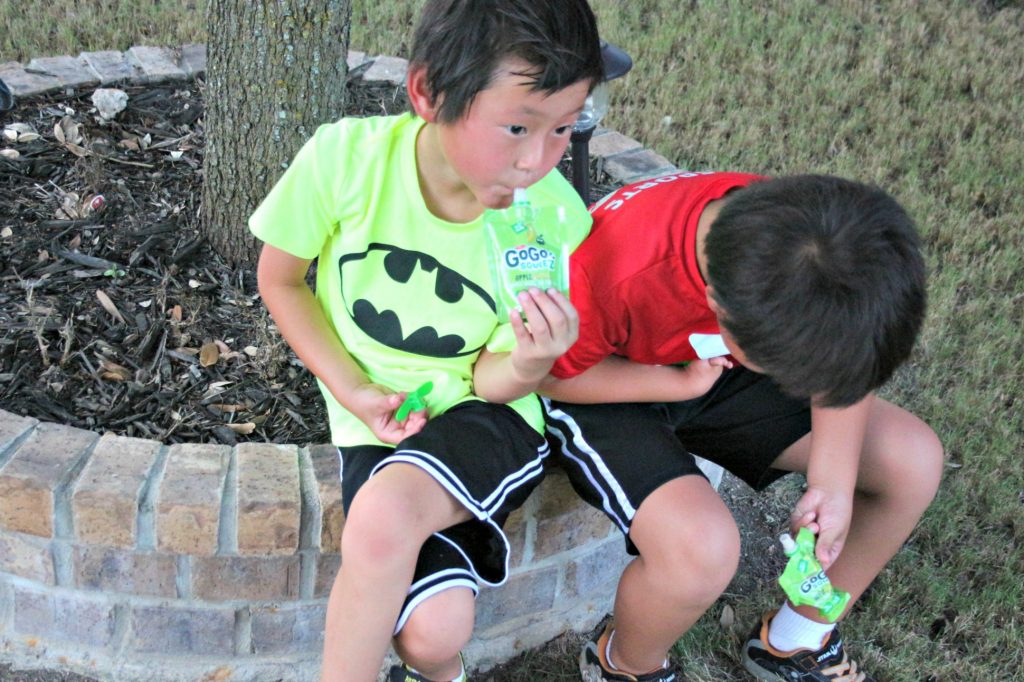 *Free to Learn: Why unleashing the instinct to play will make our children happier, more self-reliant, and better students for life. Peter Gray, published March 5, 2013.