5 Things I Don't Travel Without
(This post may contain affiliate links. Read my full disclosure.)
This shop has been compensated by Collective Bias, Inc. and its advertiser. All opinions are mine alone. #FindReliefWithPrepH #CollectiveBias
I'm a frequent traveler. By frequent, I mean I mean it is rare for me to sit home for an entire month. I'm not sure why I love being on the go so much but being part nomad suits me, which is why I'm a travel writer. It is hard for me to pass up an opportunity to go somewhere new and see a new place and I love sharing the things I learn along the way.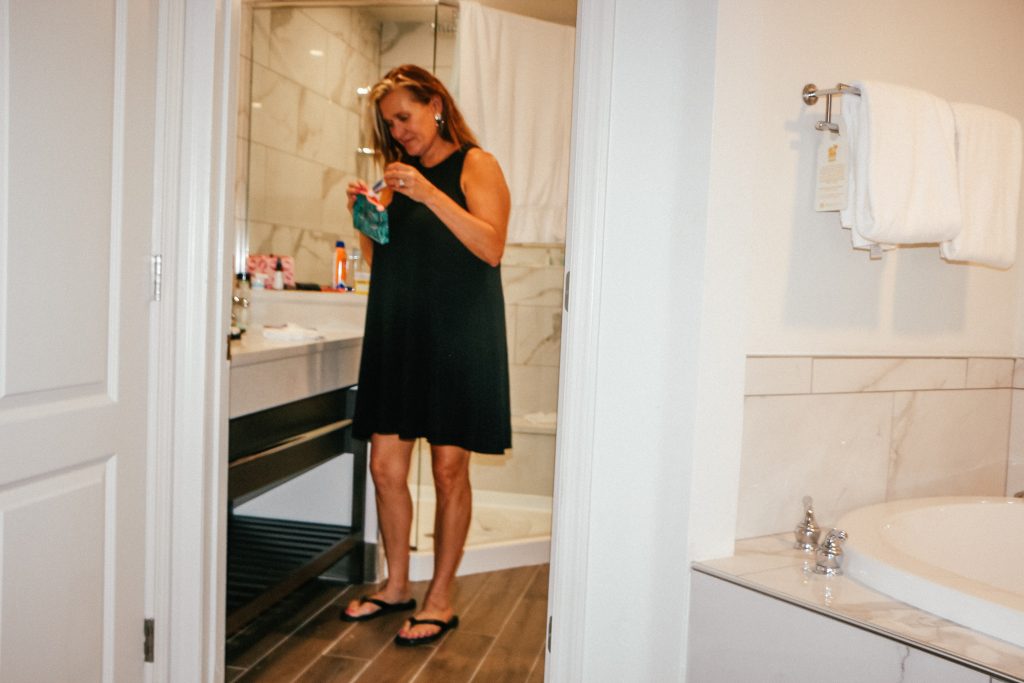 I've gotten to be a pretty good packer – mostly out of necessity. When you travel as much as I do, you can't allow packing to become an all-day or even half-day event. I work hard to make my time at home count since I'm frequently gone. I can't spend a ton of time putting things in a suitcase, so I just get it done. As far as packing styles go, I'm pretty minimal. I don't like wasting space in my bags by dragging along things I won't use during my travels. On the flip side, I also hate finding I've left home without something I do need…and yes, it's happened more than once. Here are the 5 things I don't travel without.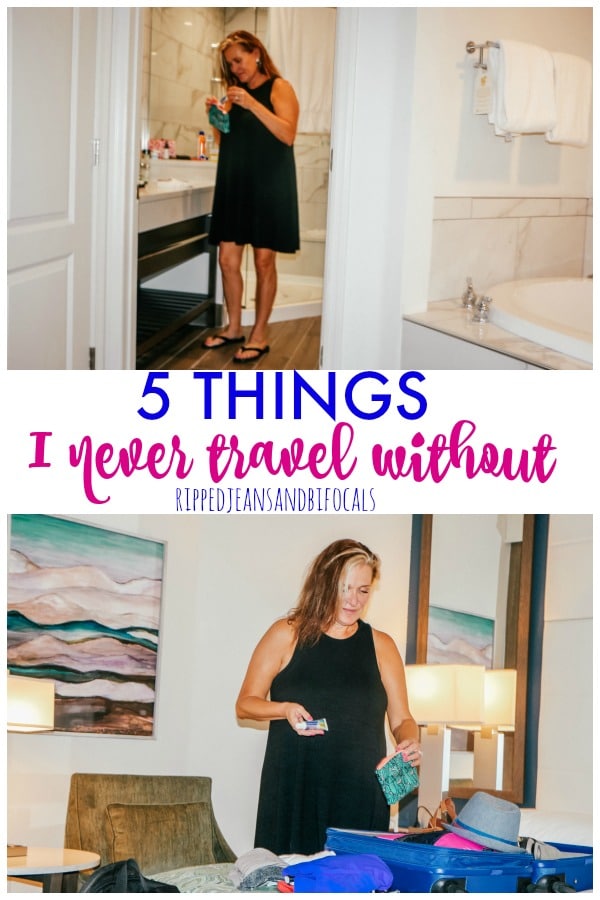 5 Things I don't travel without – A minimalist packer perspective
1. Medications you don't think you'll need…and hope you won't need
I'm not a big "just in case" person. I don't pack my entire medicine cabinet and I definitely will scope out the location of the nearest Walmart before I travel but I believe in being prepared for things you hope won't happen. I don't expect to get a headache, indigestion, or the worst uninvited guest on a trip, a flare up of hemorrhoids (hey, just keeping things real, it's a pain in the butt but it happens.)
The following image is shoppable. Just click to shop…how cool is that?
I'll pause while you giggle at my humor.
Out of any discomfort or ailment than can pop up on a trip, hemorrhoids are the absolute worst. It is not a fun situation to get sick or have unexpected pains anywhere while you're away from home but life happens, right? My trips are usually active ones and if you've ever suffered with a hemorrhoid flare up, being active is not going to be topping your list of things to do. That's why I pack PREPARATION H® Rapid Relief with Lidocaine Totables®. These are very traveler-friendly. They're individually wrapped and discreet…super easy to pop in your purse or backpack or even a cargo pocket. They're also septic safe so you can use them on the go and not worry about how you're going to dispose of them safety.
You can buy these products at Walmart: in store, online, or through their grocery pickup service: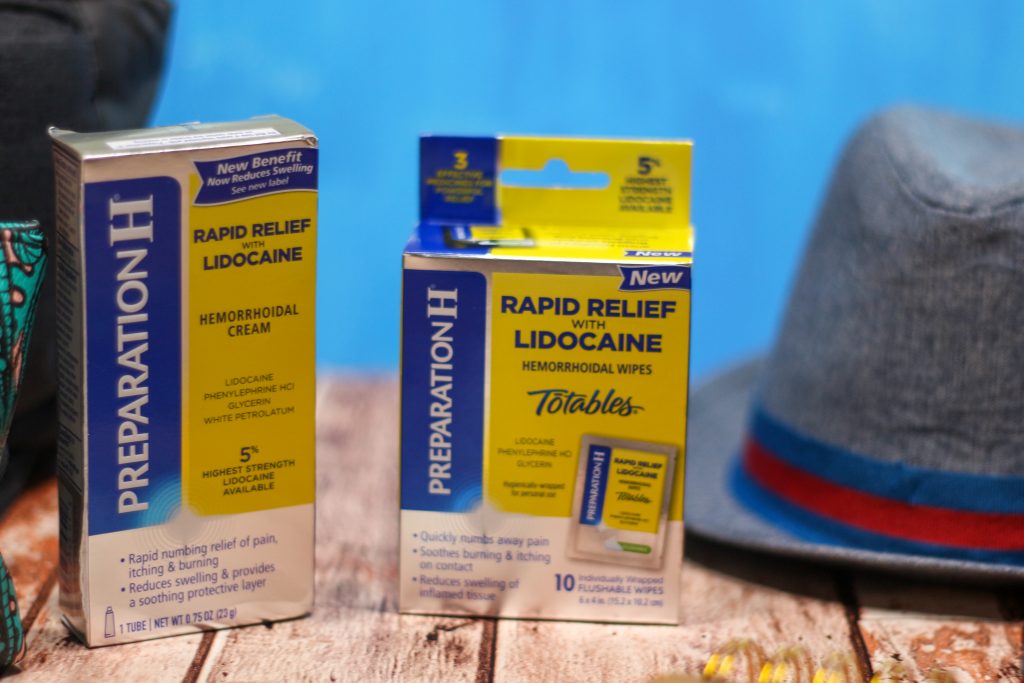 Everyone knowsPREPARATION H®​ is the butt health expert. You're probably familiar with their products to take care of every every type of butt discomfort, including pain, burning, soreness, and itching. If you've suffered with hemorrhoids, odds are you've already relied on PREPARATION H®​ creams, ointments, gels, and wipes. I'm excited to share with you (okay, overshare) how these Rapid Relief with Lidocaine products can quickly take away your pain and swelling no matter where you are.
While I have had flare ups so severe that I've had to see a doctor, I love being able to treat myself and get back out there. I like knowing PREPARATION H®​ Rapid Relief Cream and Wipes both contain the highest amount of lidocaine available to quickly relieve pain. Phenylephrine is also included to relieve swelling and glycerin protects the skin from further irritation while promoting healing.
These discreetly tuck into my camera bag, purse, or even a pocket.You might not travel as much as I do but these Totables® will easily fit into your life. Or your purse or your backpack or your pocket. Or, even your fanny pack if you're brave enough to carry one. I heard they're making a comeback but I refuse to believe it.
Now that we've covered the "back end" and other things that could cause aches and pains when I'm traveling, here are a few other things I don't travel without.
2. Extra power supplies and memory
I travel with a power strip that contains multiple USB ports plus at least two backup battery packs and at least two extra memory cards. I make sure my camera batteries are fully charged and that I have at least one spare battery.
Yep, that's a lot. As a travel writer, my job depends on being able to keep my multiple devices plugged in and charged up. My days are long and on an average travel day, I probably drain my cell phone's battery before 9 a.m.
Although I'm on my phone ALOT when I travel, I use my DSLR to take most of my photographs and I can't TELL you how many times I've left home without the memory card in my camera. Taking a camera without a memory card is like wearing a five-pound necklace just for fun. HINT: It's not fun.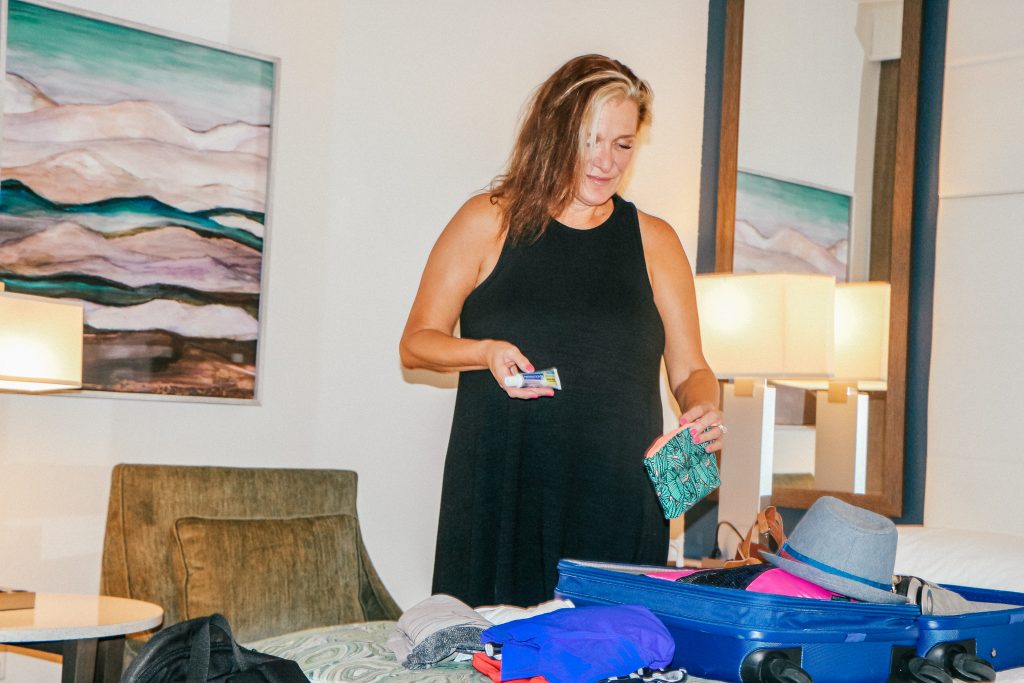 3. Travel apps
We are always on our phones nowadays, right? But it's for a reason! I can't travel well without apps and these are my top "don't leave home without" type of apps. Apps are constantly changing and new ones are being added (make sure to read customer reviews before you download.)
Bank/Credit card app – If you need to dispute a charge or ask for a limit increase while traveling.
Mapping/Directions app – something to find your way around wherever you may roam. I like something that gives good driving directions as well as something that helps me navigate a new city on foot. I also like apps that give you real-time info on traffic patterns.
Airline/Rail apps – Check in, check flight status, purchase in-transit WiFi and more. Most of these will have an option to send you push notes about your travel info, which is handy when you've got flight delays or gate changes.
A good hotel booking app – I don't generally travel without knowing where I'm going to stay but expect the unexpected. I also have apps for the hotel chains I stay at most often. These will usually allow online check-in and let you make changes or communicate with someone about an existing reservation.
Game and entertainment apps – If you're traveling with kids, you'll definitely want to be in the know on the latest "stuff for your kids to do" apps. If I have a long flight, I like a new game for me, too.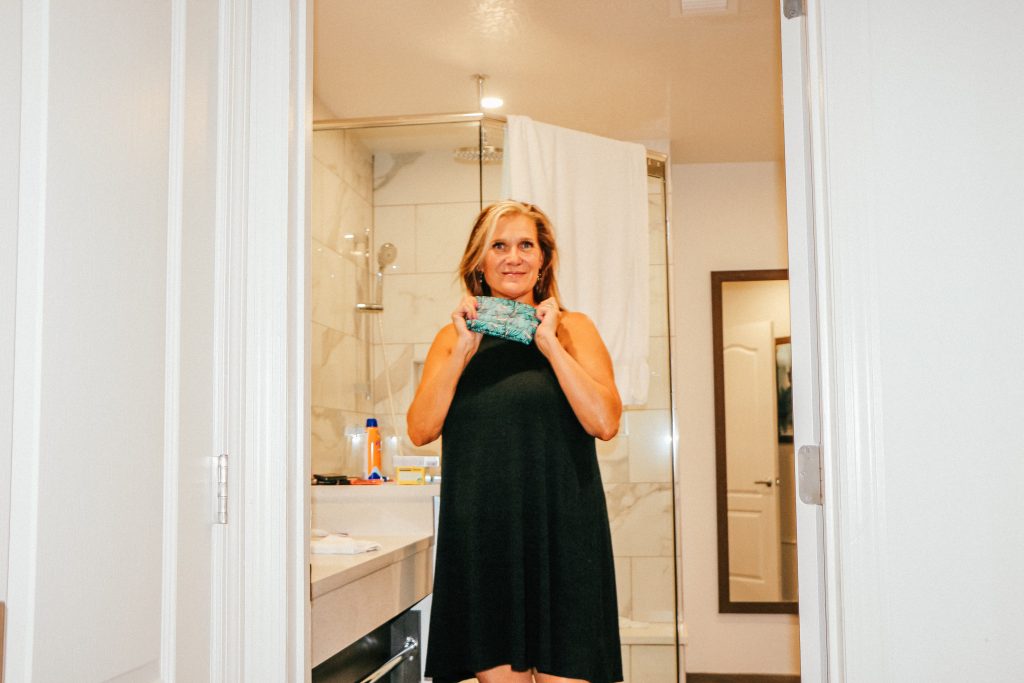 4. Extra eyeglasses or contact lenses
I wear eyeglasses. I don't wear contacts and I have never worn contacts.
I wear prescription glasses to drive, see things at a distance, and to watch TV. I wear readers to do up-close computer work, read books or to read small (demoralizing) print, like the itty bitty teety weeny words that tell you how to make instant rice.
As much as I'd like to tell you that I don't leave on a trip without my glasses, it has happened. I took a zero-dark-thirty flight from San Antonio to Orlando and left without my eyeglasses. I took an Uber to the airport and left my eyeglasses on the coffee table. If I'd have driven, I wouldn't have left them behind.
I've also lost my glasses AND broken my eyeglasses on trips…so tucking an extra pair of peepers in you bag is a good idea. If it will ruin your trip not to be able to see fully, then pack an extra. You won't always need them but you'll be glad to have it when you do.
5. Hard copy documents
This is where I'm showing my old school. Although I'm a huge fan of electronic boarding passes (I was suspicious for a loooong time) I like to print out hotel and rental car confirmations as well as a phone number list of anyone I might need to contact.
If you lose your phone or can't connect, you'll have your trip details for reference. I also like printing – or at least looking at – a hard copy map if I'm driving somewhere. I usually rely on GPS mapping for directions but that has failed me a couple of times and it's helpful to have a view of where I'm supposed to go.
I have definitely embraced the technology that makes traveling easier but I feel more at ease if I have hard copy documents I can reference, especially if my trip has lots of moving parts or different legs. There's just something about having a piece of paper to look at that makes me feel more secure in my plans and that level of comfort is important to me.
Travel should be fun and comfortable
Preparation (and maybe a little PREPARATION H®​​) can help make sure things stay fun and comfortable. Hemorrhoids can make travel (and let's face it, anything) uncomfortable. If you think purchasing hemorrhoid product is uncomfortable or embarrassing, you can order online or through Walmart Grocery Pickup. I'm at a place in my life where very little embarrasses me and besides, being embarrassed is a lot less painful than hemorrhoids. That is a fact.
Available at WalmartPurchase in-store, online or through Walmart Grocery Pickup. PREPARATION H®​ Rapid Relief with Lidocaine Cream and PREPARATION H®​ Totables can minimize the pain in the booty aspect of hemorrhoids (see what I did there?) I don't leave home without these products…I cross my fingers that I don't need them but they are ALWAYS in my bag in case I do.
Use as directed. For children under 12 years of age, consult a doctor. Please read the package for product warnings and complete labeling information.
To qualify for Visa ® Rewards Virtual Account* from Fandango, purchase at least 2 participating Prep H or Wipe products in one transaction at participating Walmart stores between 09/11/2019 and 11/11/2019. Be sure to retain your receipt. For full offer terms visit www.activaterewards.com/PrepH
*Online purchase excluded. No manual reproductions will be accepted. One reward per receipt submission. Must be a resident of the U.S. Reward link is void if not activated by 11/30/2019 and Virtual Account is void if not used within 2 months from the date of online reward link activation. Virtual Account can be used online wherever Visa debit is accepted for purchase(s) up to $5. Use is go11verned by terms in Accountholder Agreement at http://www.activaterewards.com/virtualvisa/terms_and_conditions. If lost or stolen cannot be replaced. No cash value, except as required by law. Not valid with any other offer. Not for resale; void if sold or exchanged. Offer valid only in the U.S. Limit 2 rewards per household. Virtual Account issued by MetaBank®, Member FDIC, pursuant to a license from Visa U.S.A. Inc. This optional offer is not a MetaBank, nor Visa, product or service nor does MetaBank, nor Visa, endorse this offer. Fandango Loyalty Solutions, LLC is not a sponsor or co-sponsor of this program. See http://www.activaterewards.com/PrepH/Details for full details.