Winter driving tips for people who aren't used to driving in winter (with the Chevrolet Equinox)
(This post may contain affiliate links. Read my full disclosure.)
We are warm weather people. We live in San Antonio Texas where winter isn't really a thing. Don't laugh, but if the temps dip below 70, we're pulling out the heavy coats and cancelling plans. Okay…maybe I'm embellishing a little bit but my point is, we're not used to real winters or driving in snowy or icy weather. My husband is from Michigan and he's SUCH a Texan now when it comes to reacting to cold weather. We met (and lived together) in Illinois for five years, so we do understand cold weather and winter driving but I tell ya…these perpetually warm temps make you wimpy. That's why I put together this list of winter driving tips for people who aren't used to driving in winter (with the Chevrolet Equinox).
We were provided a 2019 Chevrolet Equinox to use on our recent trip to Decatur Texas. All opinions are mine. This post may also contain affiliate links, which means purchases you make from links on my website will earn me a commission. 
Video courtesy of Chevrolet
Winter driving tips for people who aren't used to driving in winter
On our recent trip to Decatur, Texas, we encountered colder weather than we're used to. Decatur is quite a bit further North than San Antonio and there were actually flurries while we were there and it just – from what I remember about living further North – felt like snow was in the air.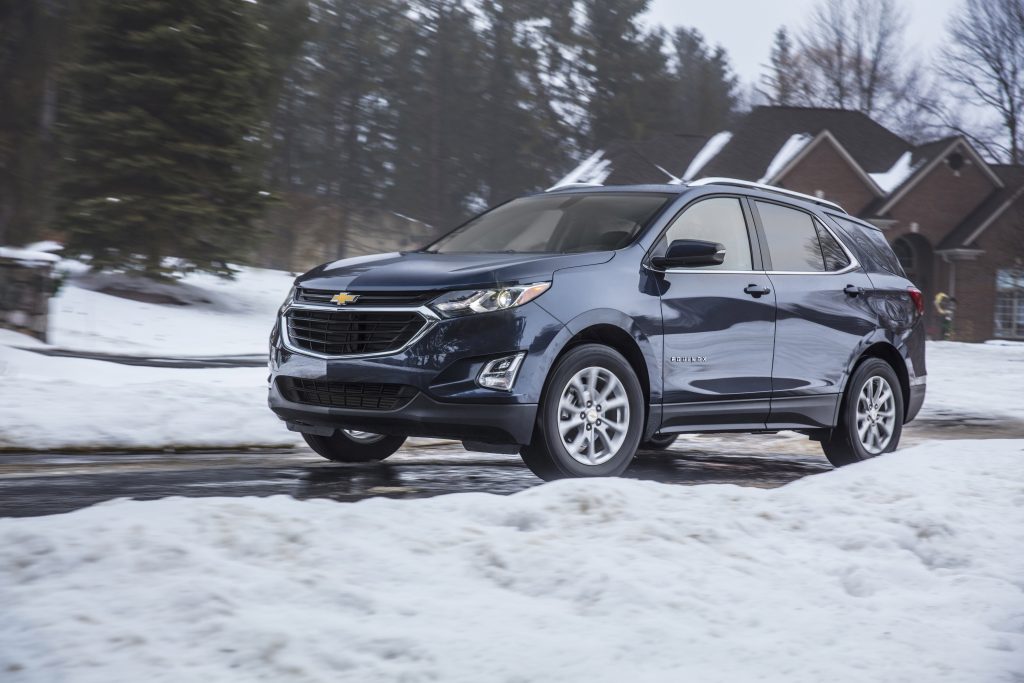 Even if you don't usually drive in sleet or snow or icy conditions, it's a good idea to review these winter driving tips because you really just never know. You might travel unexpectedly to a colder climate or the place where you live might experience some freak weather.
1. Consider staying home
If you don't have to get out on the roads, don't. Even if you think you've got driving in snow and ice down, the other people on the road might not. This is especially true here in San Antonio where a little bit of ice that would be no big deal up north wreaks total havoc. If you don't absolutely need to go somewhere, stay in and off the roads.
2. Keep your vehicle in good working order
Make sure your car is serviced regularly. Check the fluids and the tire pressure regularly and always keep at least a half a tank of gas in your vehicle.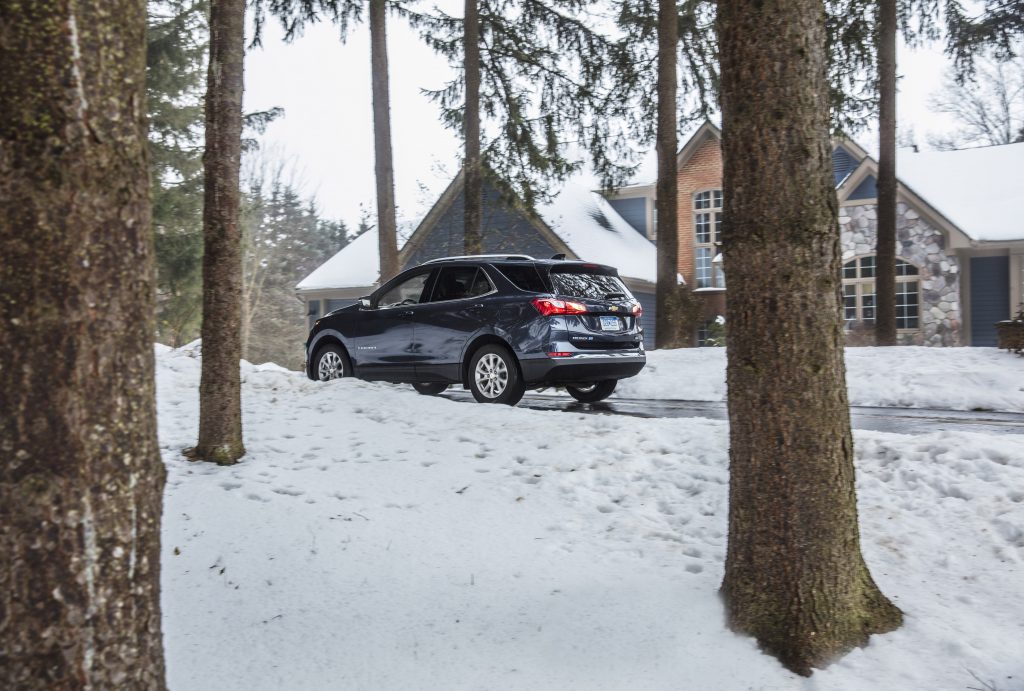 3. Keep an emergency kit in your vehicle
This is good advice no matter what the weather because you really just never know, but getting stranded in cold weather can be especially dangerous. Make sure you have extra blankets (extra hats and gloves are great, too), food, water, medication, and extra power supplies.
If you are are stuck/stranded, make sure you check your exhaust pipe to make sure it isn't clogged with snow. Tie a brightly colored cloth to your antennae to make it easy to find you.
4. Drive slowly
Everything takes longer when the roads are snowy or icy. Give yourself extra time.
5. Accelerate and decelerate slowly
Apply the gas slowly to accelerate to regain traction and avoid skis. Remember, it takes longer to slow down on icy roads.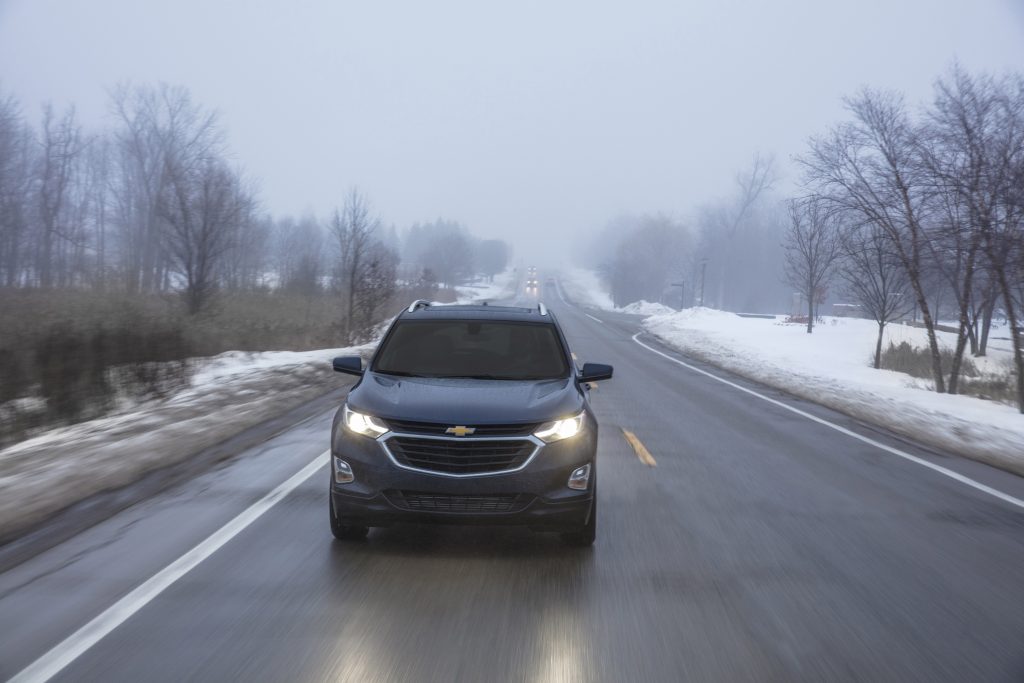 6. Increase your following distance
The normal following distance should be 3-4 seconds. In winter weather conditions, increase to 8-10 seconds.
7. Don't power up hills
Applying extra gas on snow-covered terrain can make your tires spin. Try to get some momentum going before you reach the hill and let the inertia push you to the top. As you reach the crest of the hill, reduce your speed and go down the hill as slowly as possible.
The Chevrolet Equinox is a great car for winter driving…
…and any other time of the year. My family loved it.  Here are some of the features that made this one an A+
4G LTE Wi-Fi
This feature allows you to stay connected on the road, Skype or video chat, stay on top of work if needed, and stream movies and music, etc. from the road. It can connect 7 devices at once – which means my husband and I can both have our phones connected, my kids can have their Kindles connected, leaving plenty of room for me to connect my laptop or my ChromeBook and work from the passenger seat…which is often a reality of traveling for us.
The 4G LTE Wi-Fi lets my kids stream video, play Minecraft together and, in general, keeps them happy, quiet, and entertained while we are traveling. WINNING. This service also allows you to download movies, music, and books to your device while you're on the road without using your data. That's HUGE for us. Say what you want about kids with their noses in their devices…it allows us to focus on the road and just makes getting there so much more pleasant.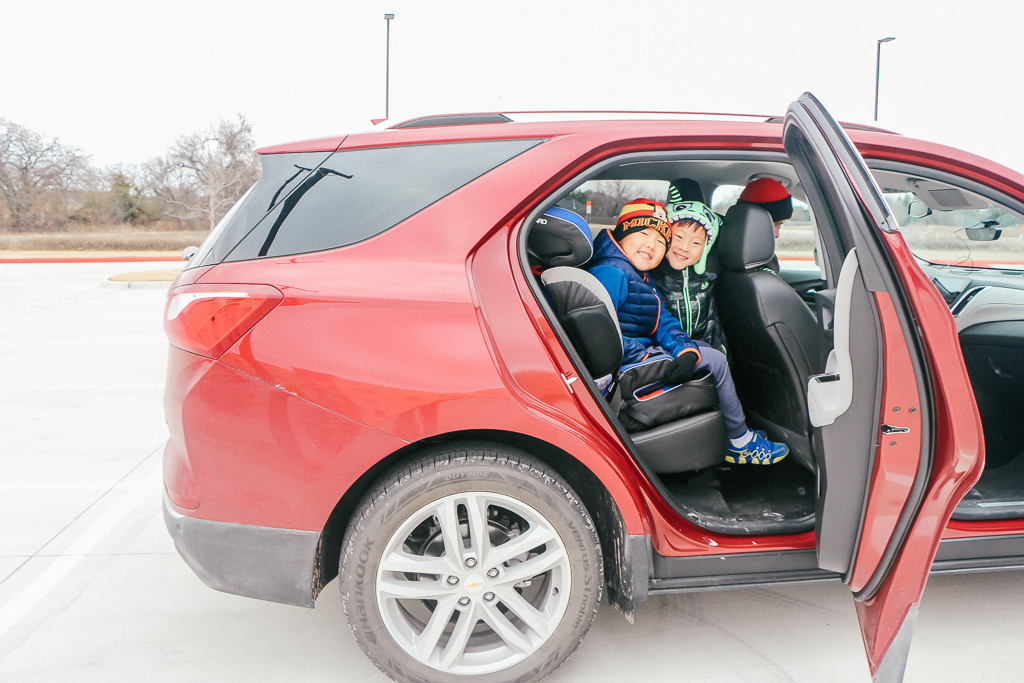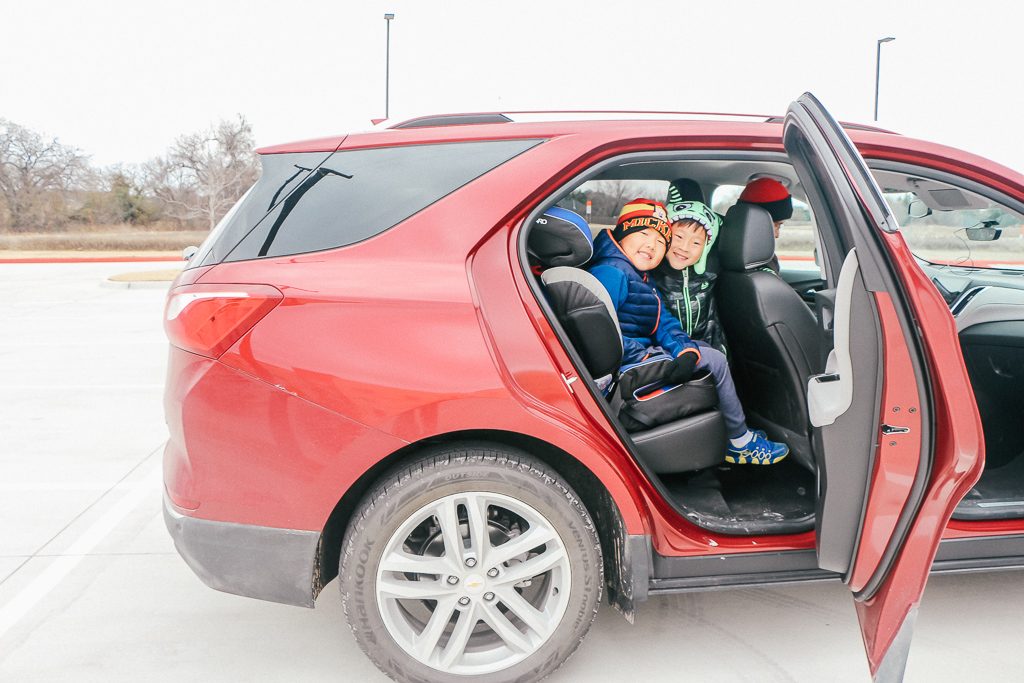 Apple CarPlay/Android Auto – sync up your phone to the car
Apple CarPlay takes the iPhone features you'd want to access while driving and puts them on the vehicle's display – so you can make calls, send/receive messages and listen to your favorite playlists right from the touchscreen or by voice via Siri.
Android Auto is built around Google Maps giving you the ability to talk to Google and use several different apps straight from your cars display screen.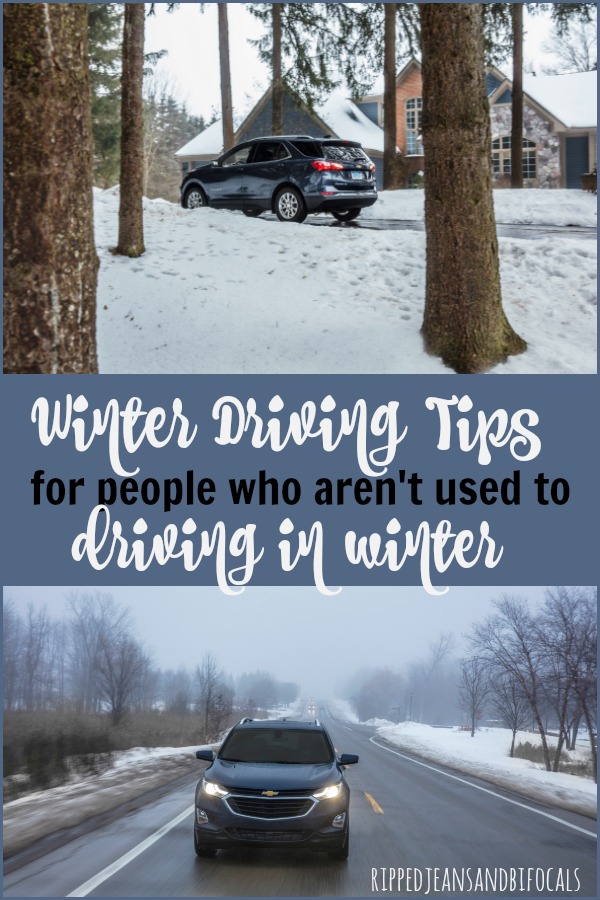 360 Surround Vision Camera
Surround Vision is camera technology that provides a literal look at the 2019 Equinox's perimeter all the way around the vehicle. This available system uses strategically located cameras on all sides of the vehicle to provide a 360-degree bird's-eye view of the vehicle. This allows you to view the surrounding area at a glance for more confident maneuvering when reversing, parking or trailering. We're a busy, on the go family and we want to take advantage of all the features that can help keep us safe. Because that's what it's all about.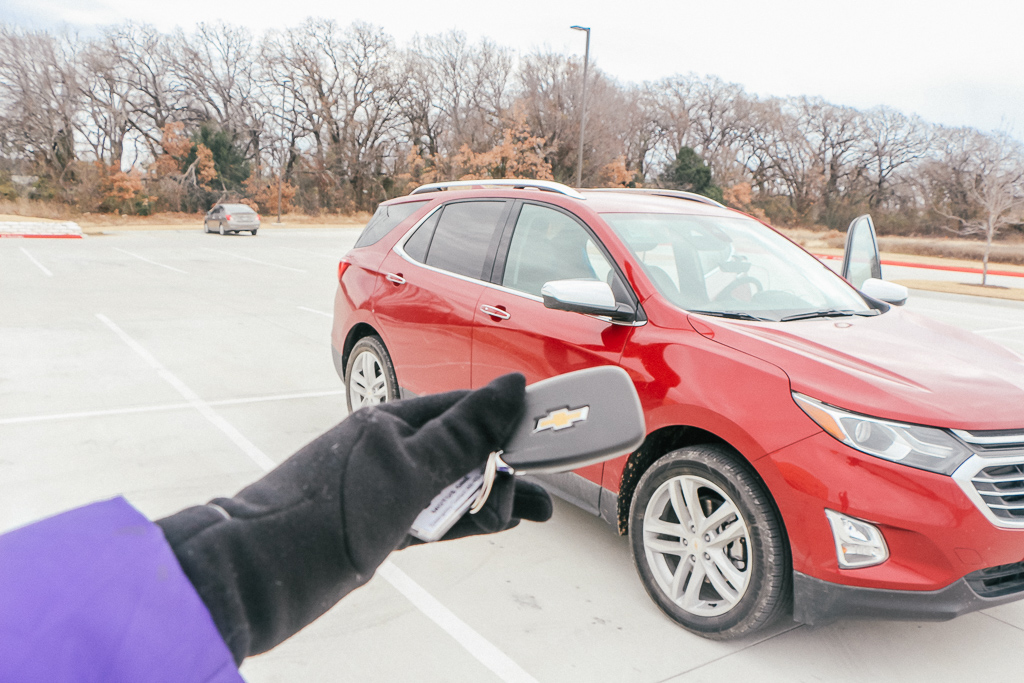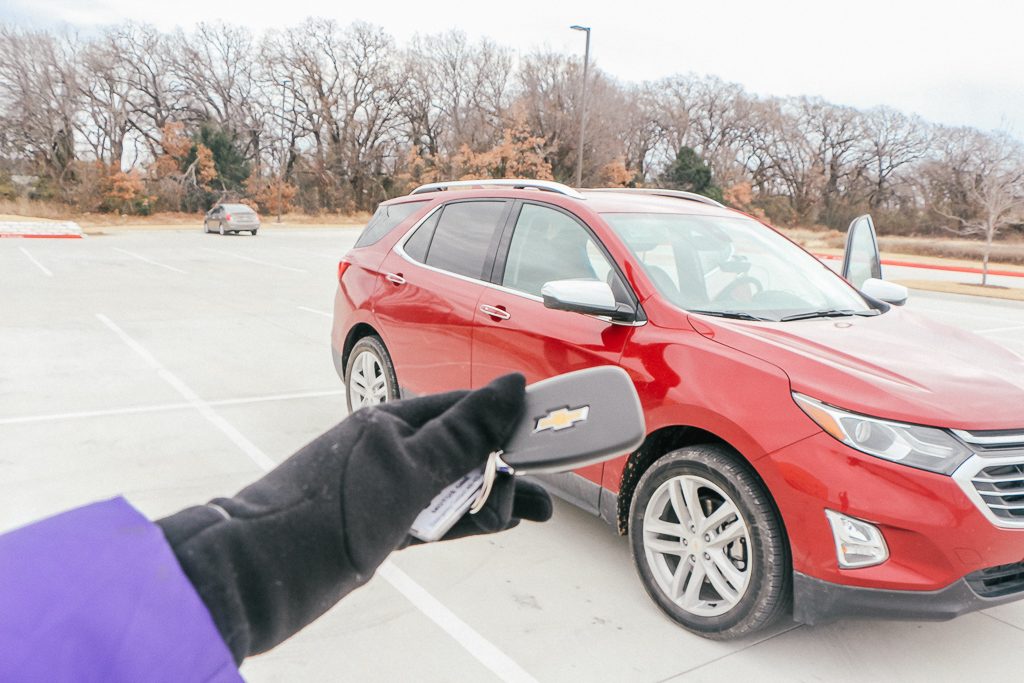 Rear Camera Mirror
This available technology allows the rearview mirror surface to double as a video screen, providing the driver with a wider, less obstructed field of view behind the vehicle.
Teen Driver Technology
We aren't there yet, but Teen Driver is an industry first built-in system that lets parents view a report card that shows how their young driver drove the vehicle. The report card shows maximum speed reached, distance driven and number of times available active safety features were engaged.
I remember returning my mom's station wagon when I was a teenager and then having her asked me what had happened to make me slam on the breaks. I couldn't figure out how she knew and her answer to me was "Mom's know everything." She later revealed there was a stack of books in the back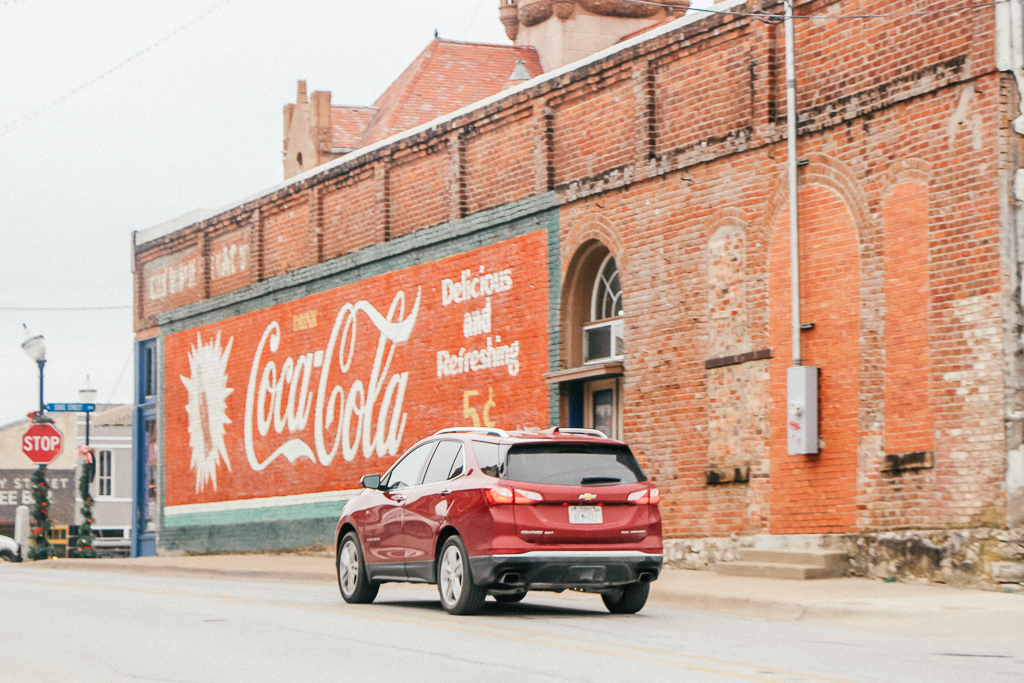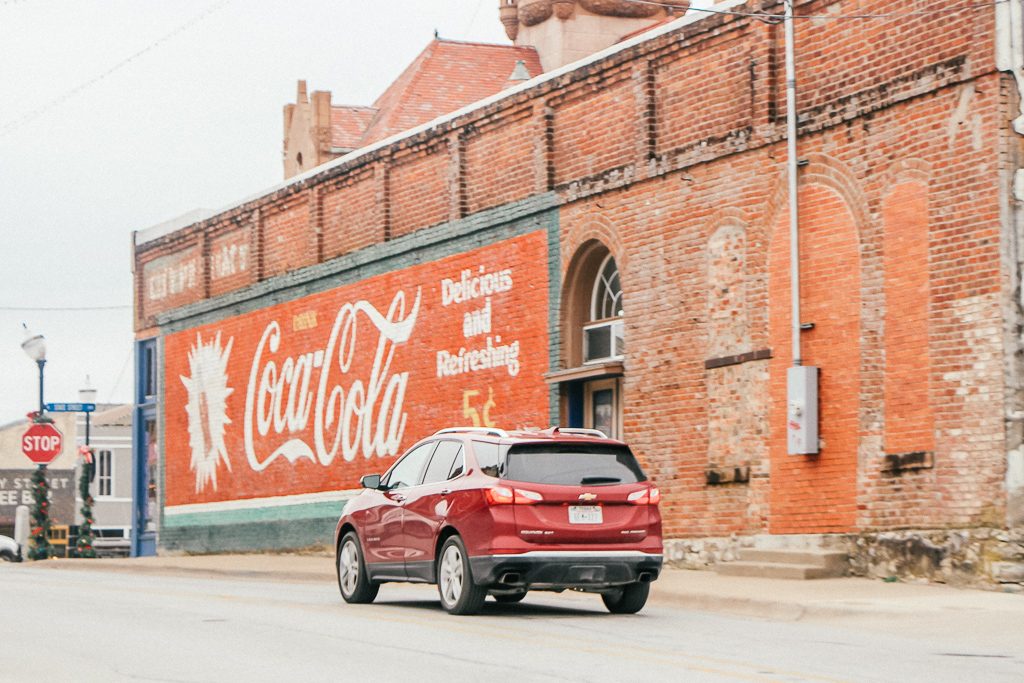 myChevrolet Mobile App
The myChevrolet app turns your mobile device into a command center for your vehicle. This app allows you to start/stop your engine and lock/unlock your doors from your smart phone. You can even send destinations to your available navigation system, view diagnostic information, customize Wi-Fi settings and set parking reminders from virtually anywhere. I love being able to take all these actions from my smart phone.
I hope you've liked reading about my winter driving tips and that you stay safe when you're driving this winter.
Learn more about the Chevrolet Equinox HERE
Small town awesomeness – Six things to do in Decatur Texas (+ where to eat)