Natural Remedy to Remove Age Spots
(This post may contain affiliate links. Read my full disclosure.)
If you're looking for a natural remedy to remove age spots, I have one for you that's safe, effective, natural and the best part? It doesn't cost an arm and a leg.
I don't love the saying "age gracefully" because there's really not much that's graceful about aging. And, why I'm not entirely sad about getting (and looking) older…it's a part of life…I HATE the age spots that are cropping up on my face. So far, they're pretty faint but I want to turn them around in their tracks. Natural skincare is important to me and I'm thrilled that I found something that works that I feel good about using.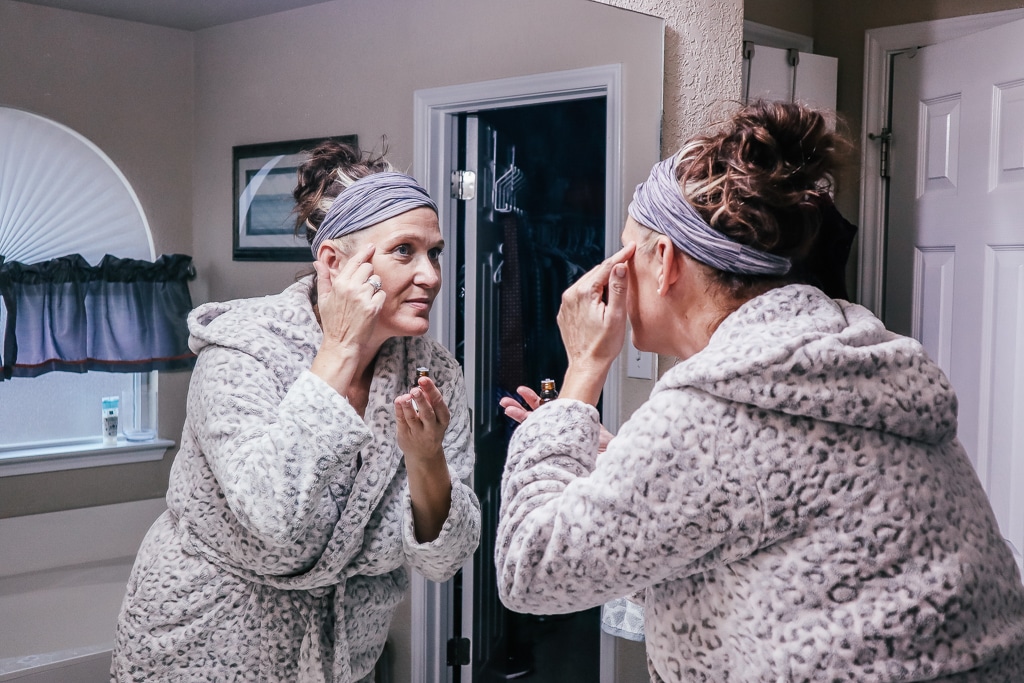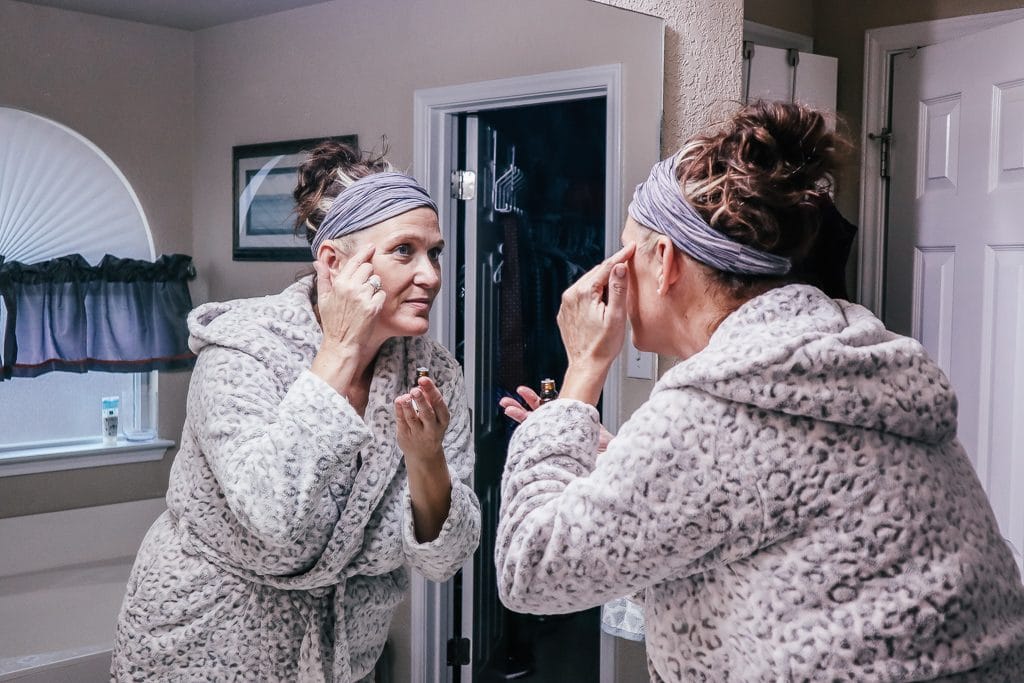 Natural Remedy to Remove Age Spots
This post contains affiliate links, which means I may earn commission off of products you purchase through my website.
Okay, I know time is marching on and it's marching right across my face. And yes, I know that's a quote from Steel Magnolias (FULL of great quotes, by the way.) And yes, I know that no product is going to reverse aging but that doesn't mean I don't want to do what I can to improve my skin's appearance.
I have a couple of age spots on my face. They're pretty faint and I haven't noticed them getting darker and I'm hoping they don't invite a bunch of their friends to come to the party. They're pretty easy to mask with makeup (at least for now) but I don't always wear makeup. I'm hoping the Natural Formula for Age Spots and Dark Spots from Healing Natural Oils can help.
This formula is designed to diminish the appearance of age spots within several weeks and you will notice a more balanced skin tone. For best results, the product needs to be applied two-three times a day to clean skin. More info can be found HERE.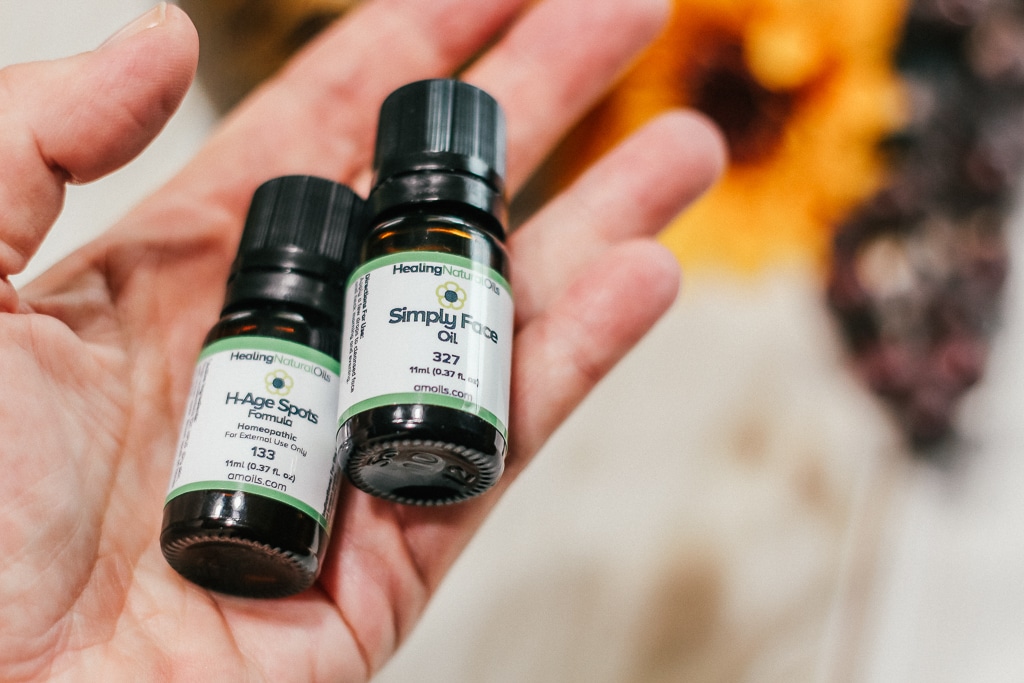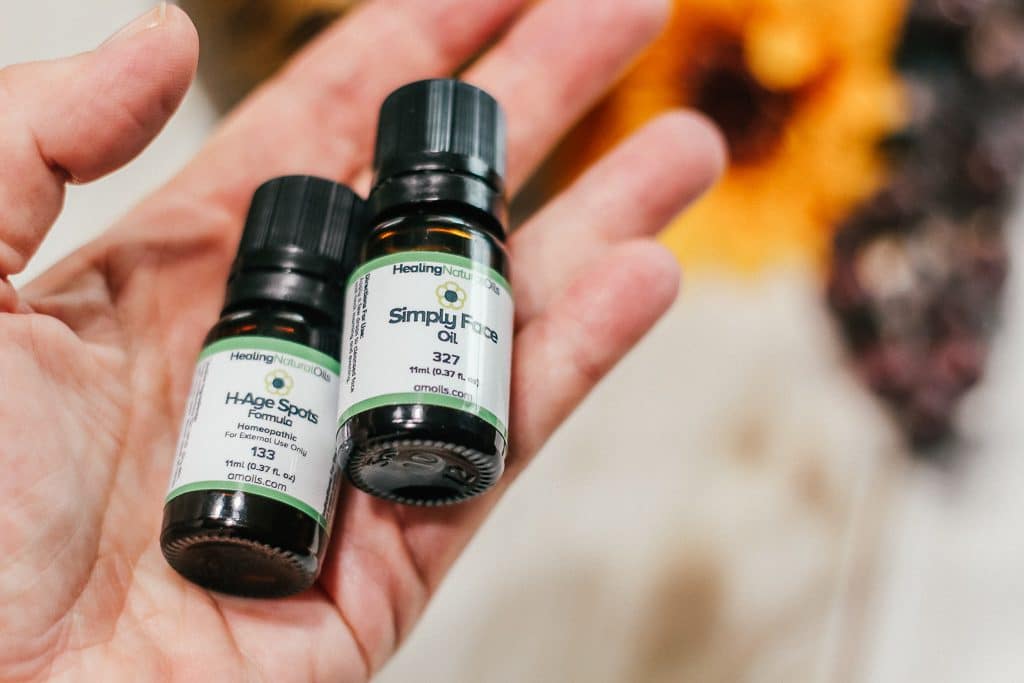 I also like…
Even though most people would argue that Texas doesn't really have winter, it really does get cold here sometimes and I notice my skin changing in the winter. I love the Simply Face Oil because it feels good and moisturizes my skin without leaving a sticky or overly oily residue. Even though I have dry skin, I don't want something that makes my face feel oily. It's made of a blend of argan and chia seed oils, rosehip seed oil, grape seed oil, jojoba seed oil, hazelnut oil, geranium seed essence, and frankincense essential oil. In other words, it smells amazing.
Healing Natural Oils are manufactured in the USA and use only the highest quality ingredients. In addition to the Simply Face Oil, they sell many other products to serve your wellness an beauty needs. They don't use pesticides, herbicides or any synthetic chemicals. They don't test on animals or use animal products at all and their oils come in an environmentally friendly glass container and are shipped in plain, hassle-free packaging. I hate when I order something online and there's a ton of unneeded paper and plastic wrapping in the box. I re-purpose where I can but it always makes me shake my head and wonder why companies waste so much on packing material. Healing Natural Oils doesn't do that…it's a great product and their willingness to engage in environmentally friendly packaging and practice good ethics makes me love them even more.
You might also like:
Free Blue Chamomile Make Up Remover with order $75+ Save Now