Why I'm not blowing off Chinese New Year this year
(This post may contain affiliate links. Read my full disclosure.)
I blew off Chinese New Year last year. It was the year of the something-I-could-look-up-on-the-Internet-but-really-I-have-no-idea. And I have to tell you…I am a little ashamed about this.
When my husband and I decided to adopt from China in 2011, we decided we'd take some small steps to keep some of the boys' heritage alive. Most adoption agencies that process international adoptions  encourage parents to get familiar with their kids' birth culture and to incorporate it into family life. Most people I'm connected to in the China adoption community are pretty gung ho about celebrating Chinese New Year…and if they're not gung ho, they at least do something.
Disclaimer: We are a participant in the Amazon Services LLC Associates Program, an affiliate advertising program designed to provide a means for us to earn fees by linking to Amazon.com and affiliated sites. This post may also contain affiliate links to other sites where I will be paid a commission by the seller if you make a purchase.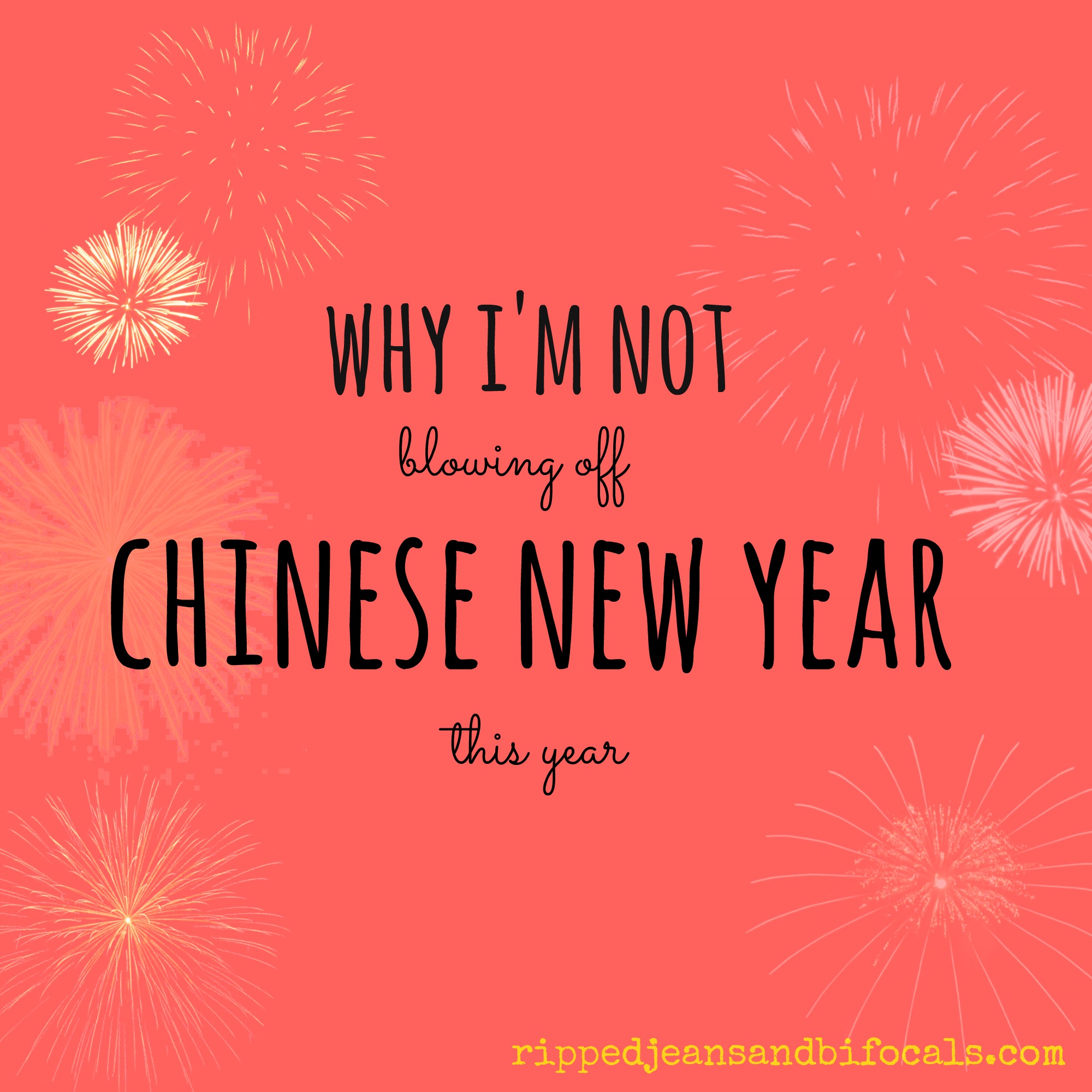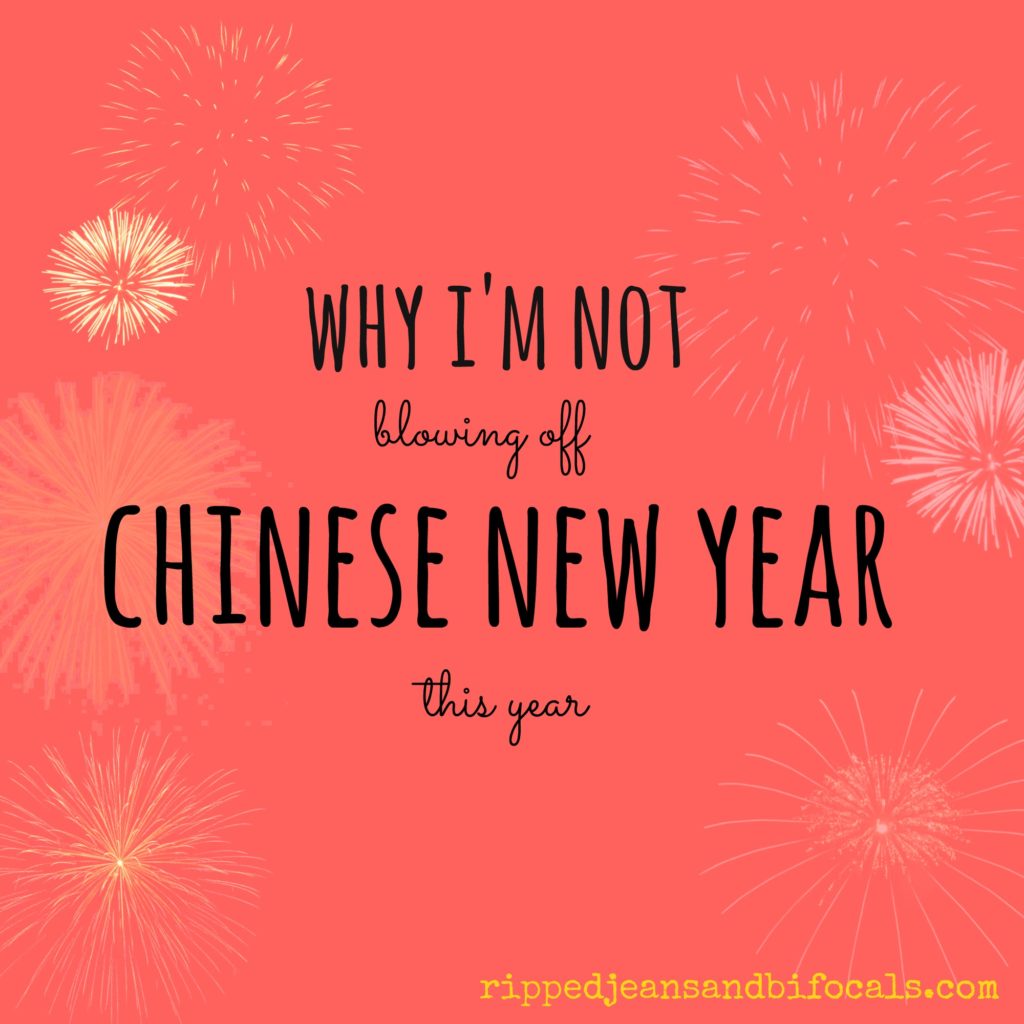 Chinese New Year seemed like an easy addition to make. I like cooking, parties and decorating. I occasionally like doing little Pinteresty projects that have a low difficulty level. I learned to make a few authentic (ish) Chinese dishes and we hosted our first CNY gathering before our son Zack was even part of our family. Our friends loved it. Mostly because I put a lot thought into the wine pairings but it was a good time.
We've kept our celebrations pretty low key. We usually make an effort to find some sort of event. We go out to eat Chinese food and I'll usually make a couple of my standby recipes at home. We do a little bit of decorating and I've always ordered the "lucky" red envelopes off Amazon and send my kids to school with treats for their friends.  This year we used plastic coins but we've done chocolate coins in the past (hint: stock up on these at Christmas when they're all over the place.)
I've done little presentations for their classes or written tutorials for their teachers on CNY basics.
By the way, my favorite CNY resource is China Family Adventure. I won't launch into an explanation of the holiday, other than that there are fireworks, feasting and music. China Family Adventure explains it nicely and has a ton of information about China, China travel and Chinese culture. The link to my Chinese New Year board on Pinterest is at the bottom of this blog post…there's not a ton out there so if you find something good, let me know!
But last year, I blew it off completely. I didn't order the red envelopes. I didn't make any of my authentic-ish dishes. We didn't go anywhere or do anything…in fact, I cancelled plans with another family with a Chinese daughter at the last minute.
[Tweet "Why I'm not blowing off Chinese New Year this year "]
I had great excuses. Last winter was a hard time for us…without going into a bunch of my dirt (which is all on other places in the blog if you look hard enough) last February was a time where I was doing pretty good to give most people the illusion that I was keeping it all together. By the way, I wasn't.
My kids are still pretty young and since Chinese New Year isn't widely celebrated where we live, they didn't realize I was slacking or what they were missing. And, we skipped.
My kids were none the wiser but the speed at which I was willing to blow off something that might mean something to them bothered me. I don't usually give in to mom guilt but this has bugged me all year. I mean…November and December were stressful around here, too. It's not like I said no to celebrating Thanksgiving and Christmas…I'm not sure if I could get away with that even if I wanted to.
I am not a focuser on the loss aspect of adoption. I know it's there. I respect it. My kids are still processing and connecting the dots of their birth stories and how they came to be in our family. I see our adoptions as a happy event, fully realizing that my little ones may someday see things differently.
My kids are better off with me than they'd have ever been in China…which is often unpopular opinion depending on who you ask. But when it comes down to it, they lost their birth family, their language, and their culture. They gained on the day we showed up but I still respect the loss.
I can't do much about that other than to try to be supportive, understanding, and generally not a clueless parent. Although sometimes I am that clueless parent. I really try not to be, though.
We are ringing in the Year of the Monkey full throttle this year. We did the red envelopes with lucky money for the boys' school friends. I made a little cheater card with the basic info about Chinese New Year because I know most people around here are unfamiliar with the holiday.
—————————————————————————————————————————————–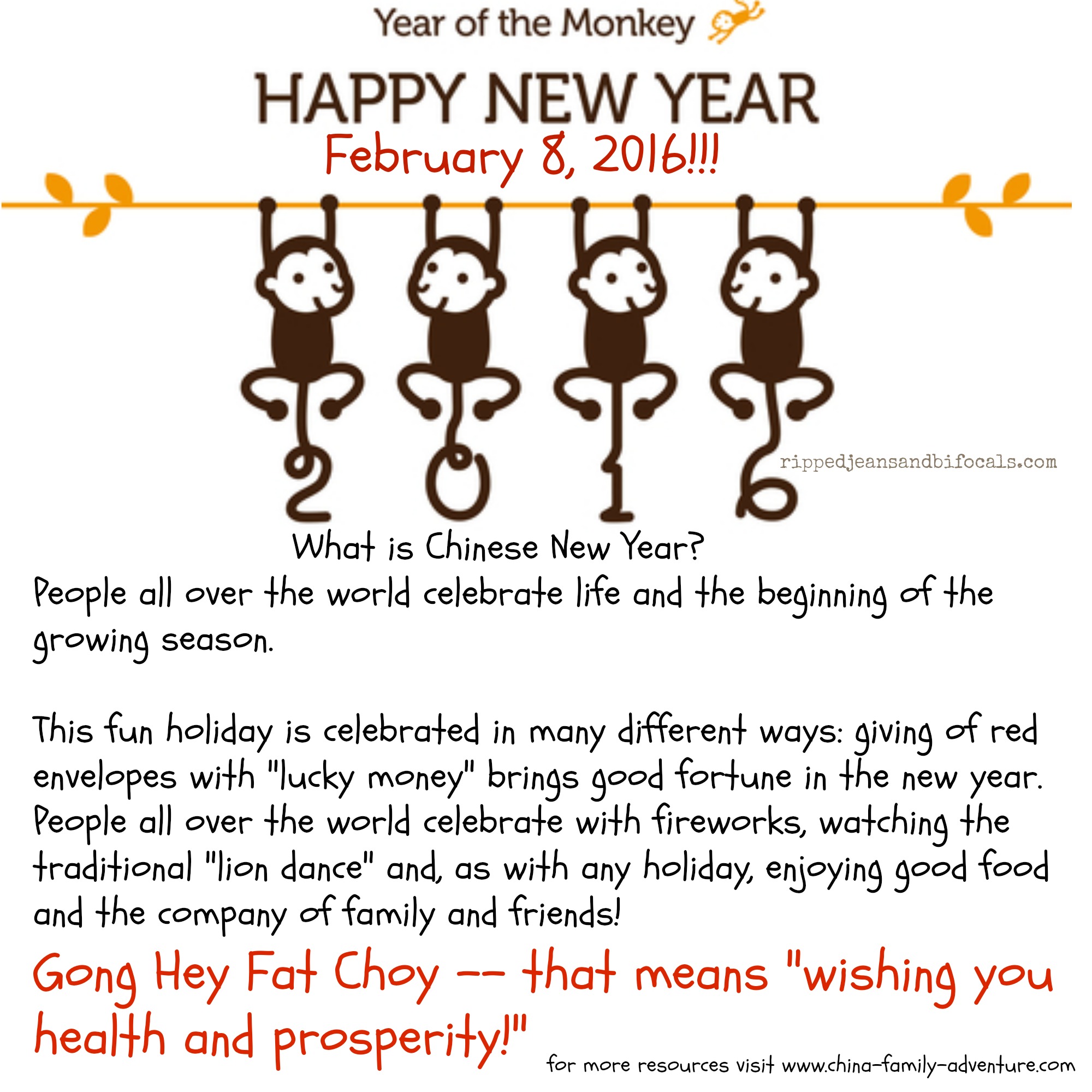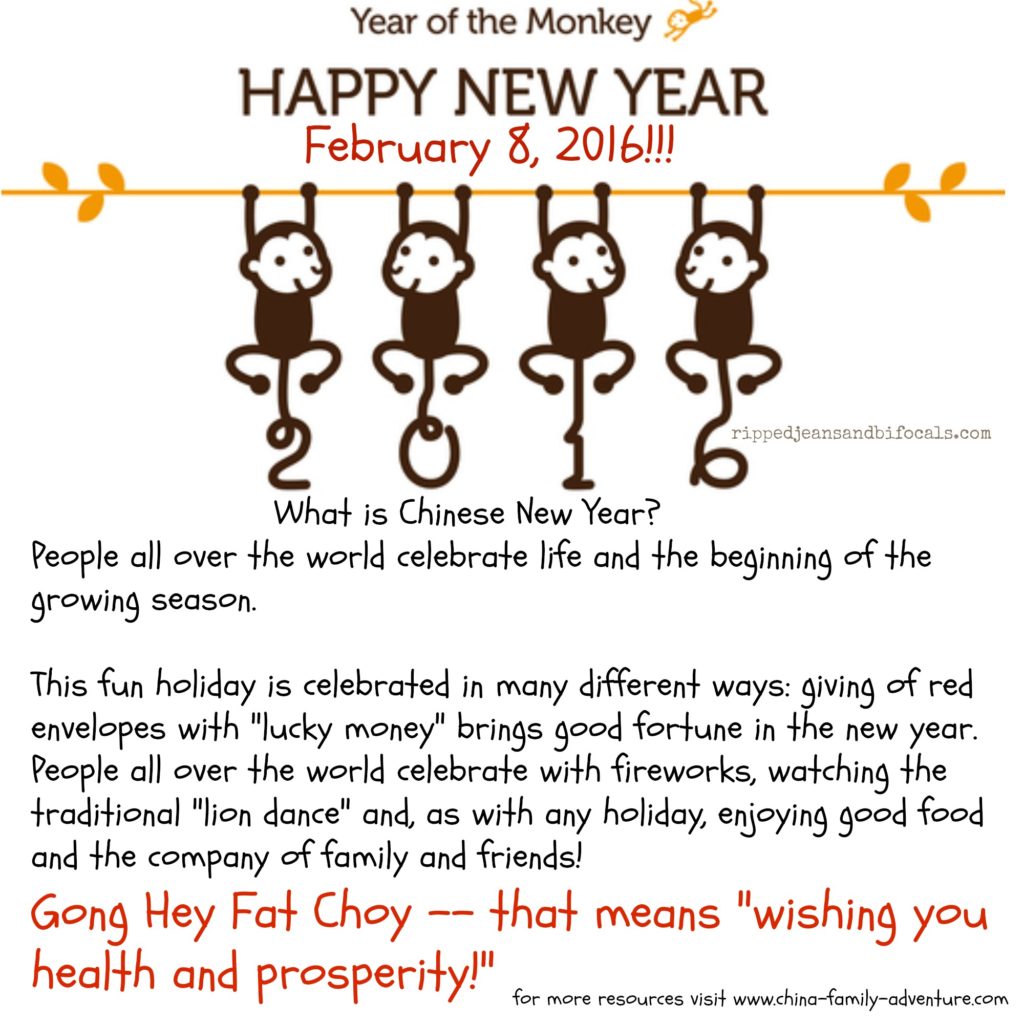 ————————————————————————————————————————————–
We're going to a lion dance on Sunday and an Asian Cultural Festival the following week. This is my kids' special holiday and I was wrong to put it on the back burner last year. Most of the links to their past are broken and there's not much I can do to change that right now. I know I can't please everyone with the way I raise my Chinese-born American children.
But I can please them. And that's what matters.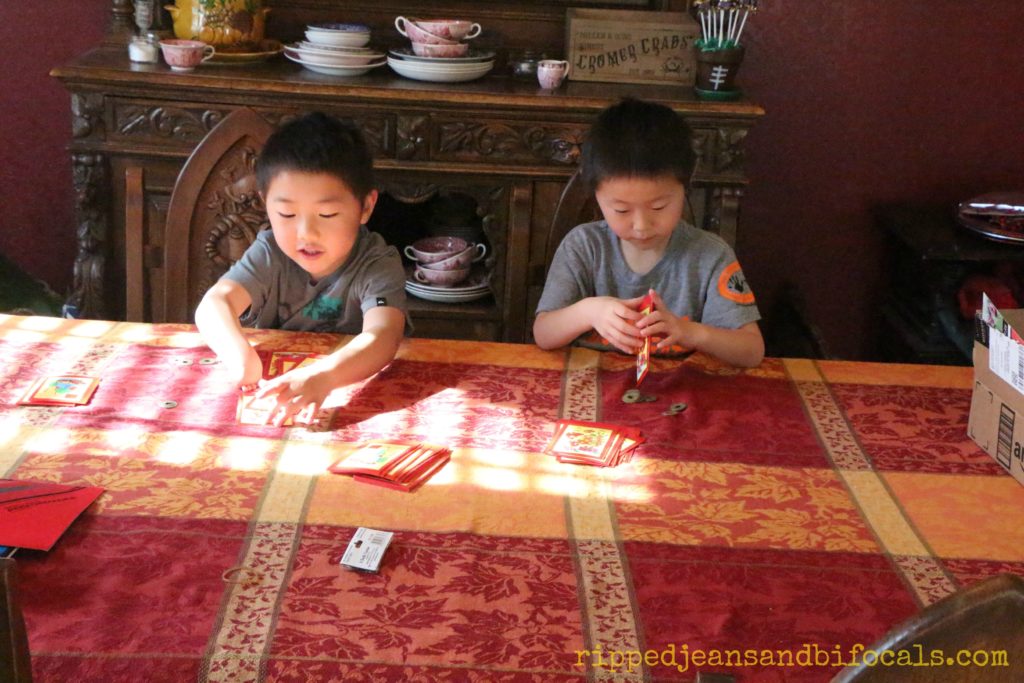 Happy Year of the Monkey, y'all. May it be a very happy and prosperous one.
If you'd like a copy of the graphic above, you can download my printable: Explaining Chinese New Year to Kids (5×7)
Here are 5 great reasons why YOU should celebrate Chinese New Year, too!
It infuses a little diversity into your world
If you live in an area with a mix cultures and ethnicities, you're lucky. There is a huge Hispanic population where I live so opportunities to absorb that culture are plentiful but we really have to hunt to find Asian-themed experiences, beyond the standard Chinese restaurant. I'm a firm believer that diversity breeds understanding and that understanding breeds kindness and acceptance…and really, people, wouldn't the world be a better place if there were more kindness and acceptance floating around?
Celebrating Chinese New Year is a great way to get outside of your comfort zone a little bit and do something different. Get online and find a festival or a lion dance demo in your area…or at least go out to dinner and try something new. If you stick to sweet and sour pork, get adventurous! Trying something new is a good thing and if you're a parent, it's good to give your kids varied experiences…and to let them see that you are willing to try new stuff.
[Tweet "5 reasons why YOU should celebrate Chinese New Year!"]
It's not an overly commercial holiday
While there's some token gift giving associated with Chinese New Year, it doesn't come close to matching the excess of Christmas. Lately, it seems like Valentine's Day, Saint Patrick's Day and Easter are getting so heavy on commercialism, lavish gift-giving and tons and tons of candy. Chinese New Year reminds me a little of Thanksgiving (my favorite holiday by the way) where celebrations are focused on spending time with people you love. We let our kids give out red envelopes to their classmates but that more of a way to share awareness of the holiday versus gift giving.
There's a good message behind the celebration
Celebrating life, rebirth and new beginnings with an emphasis on spending time with people who matter? Yes, please! This is a holiday that focuses on people so much more than it focuses on stuff…and that's pretty awesome.
It's FUN! Hello, dragons, lions and fireworks?
Everything about this holiday is festive and celebratory. There's no Easter Bunny or Elf on the Shelf to deal with…just noisy fun. If you have a Chinatown in your community, check to see if they have a parade or a fireworks display and go!
It's a great excuse not to clean your house!
People spend the two weeks leading up to Chinese New Year cleaning to prepare for visitors. I know, that's a lot of cleaning and I actually snort-laughed when I typed the part about two weeks. Here's the part I like: tradition dictates you put away your brooms, dustpans and other cleaning equipment on New Year's Eve because cleaning on New Year's Eve might "sweep good fortune away." How brilliant is that? I think I can get some mileage out of this one year round, people! On day five, you're supposed to take all the dust and dirt that's accumulated and toss it out the back door.
Challenge yourself to do one thing to ring in the Year of the Monkey this year.  I bet you don't regret it.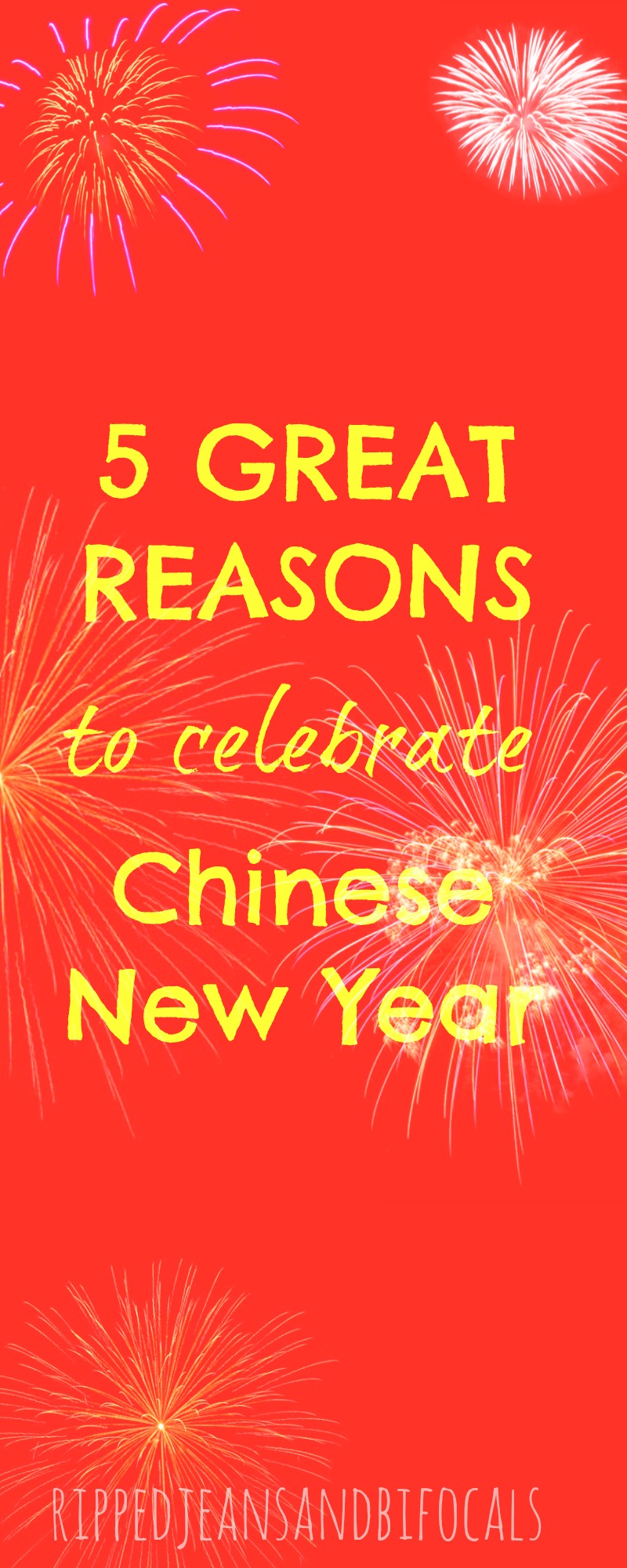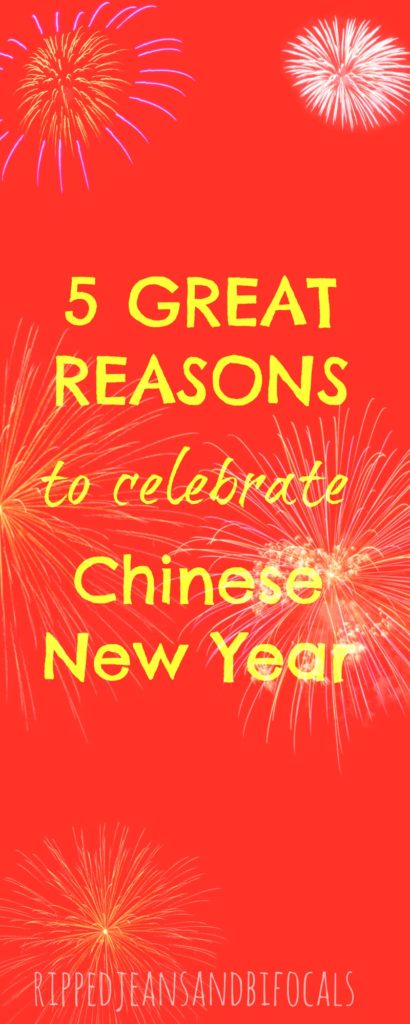 You might also like:
Celebrating Chinese New Year with Kids