9 Ways to Stay Healthy and Fit When You Travel
Disclosure: This shop has been compensated by Collective Bias, Inc. All opinions are mine alone. #StopPainNow #CollectiveBias
If you're like me, you might be challenged to find ways to stay healthy and fit when you travel. Being off your usual schedule. Not having access to your usual equipment. Packing constraints. Having "better things to do" when you're on vacation. Ahem. If you're motivated to keep on working out the next time you travel – whether that be for business of pleasure – here are 9 tips to stay healthy and fit when you travel to keep that momentum going!
Scope out fitness facilities before you go
If you're staying in a hotel they probably have a fitness facility. Get online and see what you're working with. Learn their hours and see if you can figure out where the fitness facility is in relation to your room.
If the place where you're staying doesn't have a fitness center, do they have an agreement with a gym off property? That's a question worth asking. Is there a gym nearby that offers daily or weekly passes or better yet, one that has a reciprocal relationship with your home gym?
Also scope out running trails or nearby parks. YouTube and Google Maps are your friend here, but don't forget to ask people who live in the area you're traveling to. If you're a runner, reach out to local running clubs.
If you wait until you reach your destination to figure out where you're going to work out, you're already behind the power curve.
Pack your fitness gear
Yes, this is kind of a no-brainer, but make sure you plan your workout outfits along with the rest of your travel/vacation wardrobe. Shorts, tops, tights, footwear, socks, sports bras, ponytail holders.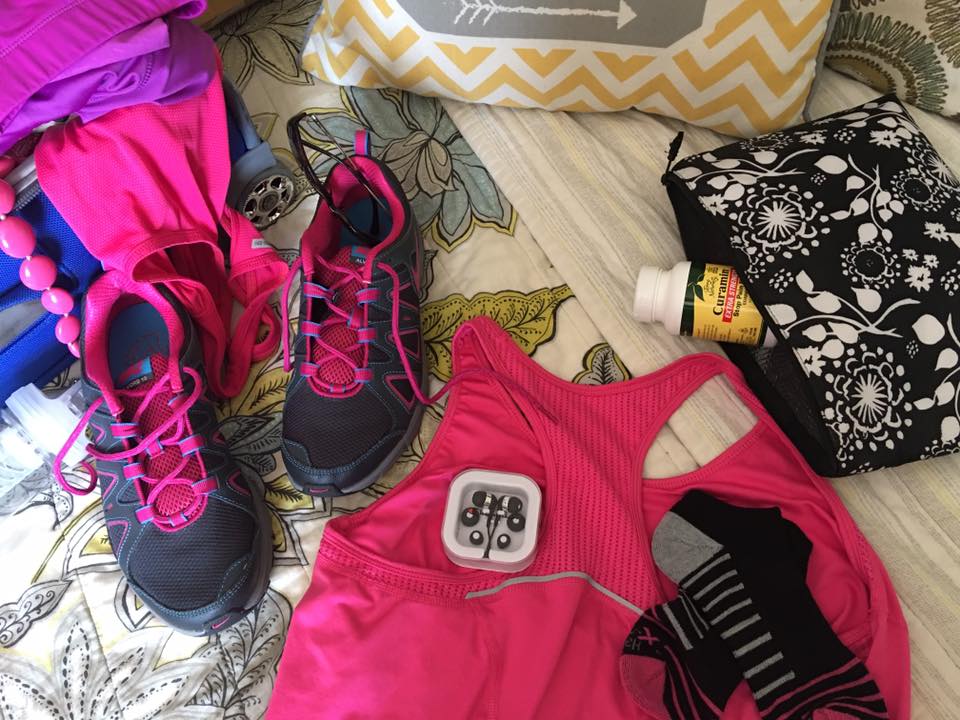 Extra plastic bags to store smelly workout gear in for the trip home. Water bottle, sunglasses, a hat. Mentally go through your planned workouts (that's right, your planned workouts) and pull out all the things you need to get you from start to finish. No "gee I forgot my socks" excuses for you!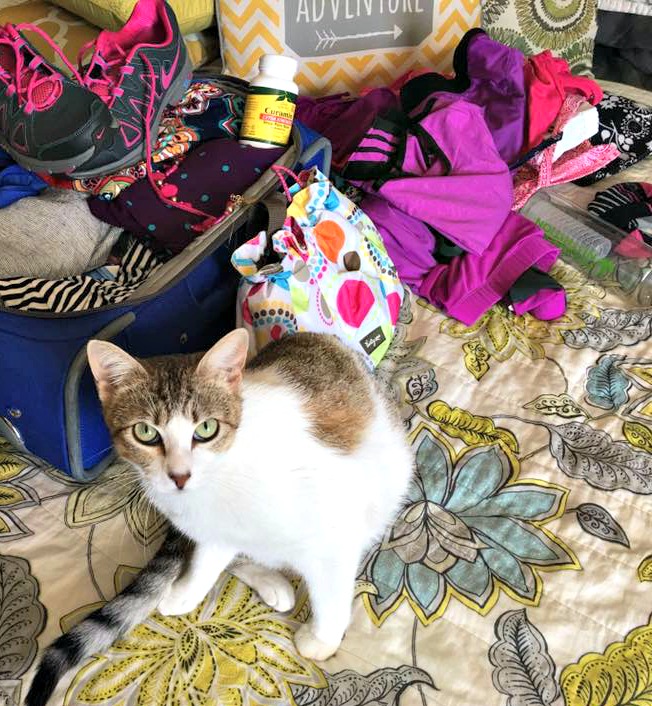 Try new things
If you're in a fitness rut, why not use your travel as an opportunity to try something outside the box? If you usually excersise indoors, does the climate and scenery where you'll be traveling to beg for an outdoor workout?
I've been on two recent cruises and let me tell you, forgoing my usual indoor workout in favor of a jog or stroll around deck with a view of the Caribbean? Irreplaceable.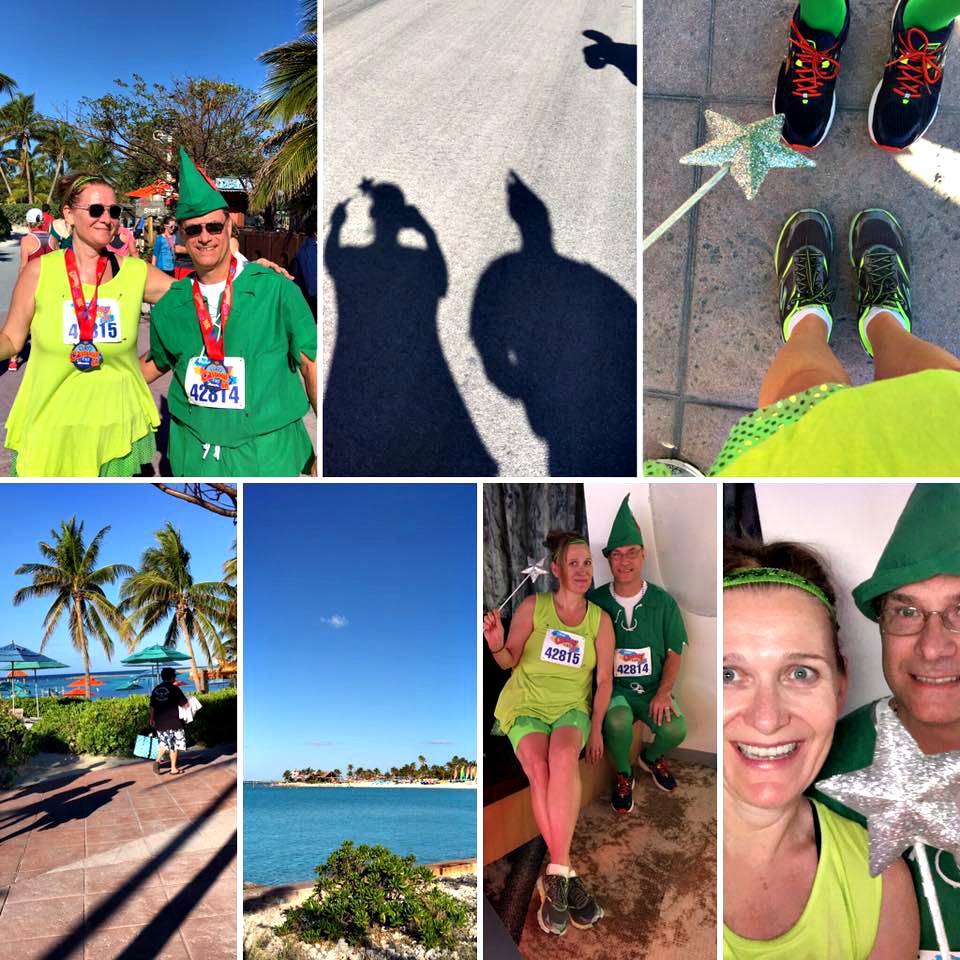 Even if you're just traveling for ordinary business to somewhere with no spectacular scenery, why not look in to a Zumba or spin class, particularly if that's something you never do. With a little planning and ingenuity, you could even book a personal training session and get a great new perspective on your fitness.
You're not where you always are so why do what you always do?
Pack your comfort items
Make sure you take along comfort items, such as heat or cooling packs, supplements and pain-relief. If you're trying something new and you experience muscle strain or pain you don't want to be without what makes you feel good because you're traveling and you've got stuff to do!
I suffer with chronic neck and shoulder pain. I've broken my right shoulder twice, right in the same location where I've had nerve impingement. I had by C-4 through C-6 (neck vertebrae) fused together due to degenerative disc disease in 2007 and I've continued to experience some lingering pain and tingling in my right arm and shoulder area. Over-exertion while working out or sometimes just sitting on a plane or lugging bags through the airport can aggravate my old injuries.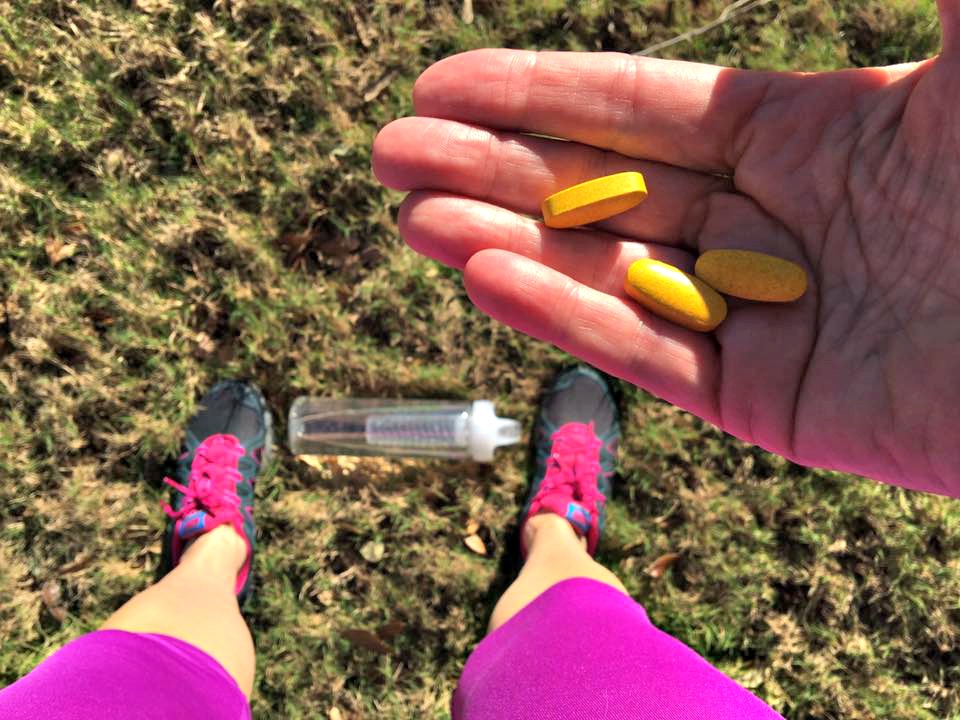 When I travel, I always make sure I pack something to handle pain and discomfort. Curamin® Stop Pain Now is my new go-to to help me handle chronic pain and I'm never without it. This bottle of Curamin® Extra Strength 60 count is in my medicine cabinet and goes with me whenever I travel. As a sufferer of chronic pain, Curamin® has made a huge difference in my day-to-day. I might have my days where I blow off excercise because I'm lazy but the days where I opt not to work out because I'm in pain are few and far between…and yeah, I'm working on that lazy thing but we all have our days, right?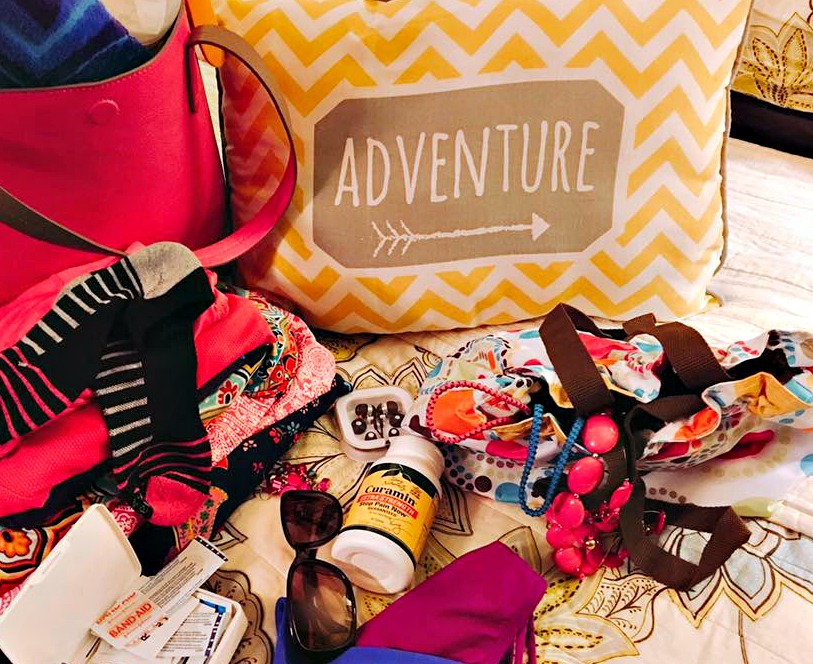 Curamin®  has provided life changing benefits for hundreds of thousands of people around the world and it has worked great for me. The clinically-studied ingredients have been carefully selected and I feel good about that. Safe, effective, non-addictive? Yes, please! Hello Curamin®, goodbye pain!
Curamin® is my new first-line of defense against chronic pain and it's always in my travel comfort kits, no matter where I'm going or what I'm doing.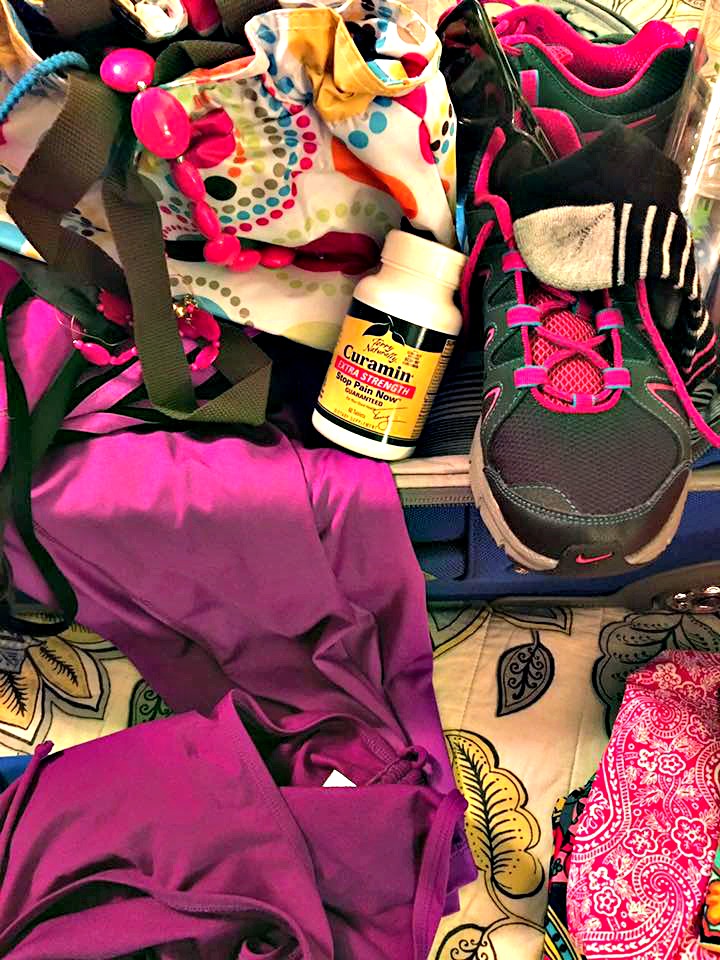 Account for climate changes
Maybe another no-brainer, but if you're traveling north from the balmy south in winter, you're going to haul out your coat and sweaters. Even if you're going to be working out indoors, pack heavier workout clothes. Wearing a hat on a February early morning run in San Antonio is rare but I'd definitely need that hat (and probably gloves) if I traveled to the Midwest.
Likewise, if you travel from a colder climate to a warm one, dig into that bin of summer workout gear and enjoy the change. This is another time when technology is your friend. Add your destination to the weather app on your phone and keep track of the temps.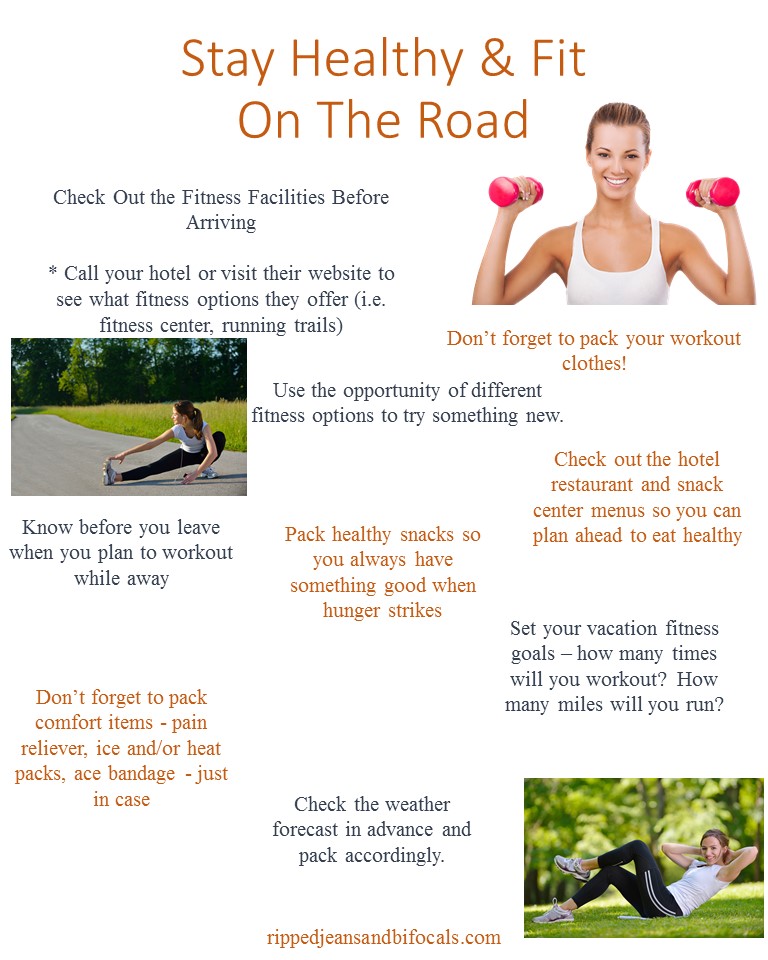 Schedule your workout time
Nothing will tank your travel workout plans faster than bad planning. If you're traveling for business or going to a conference, most of your time is booked. You're probably planning meals, side-meetings and drinks with friends around the things you're obligated to do, right?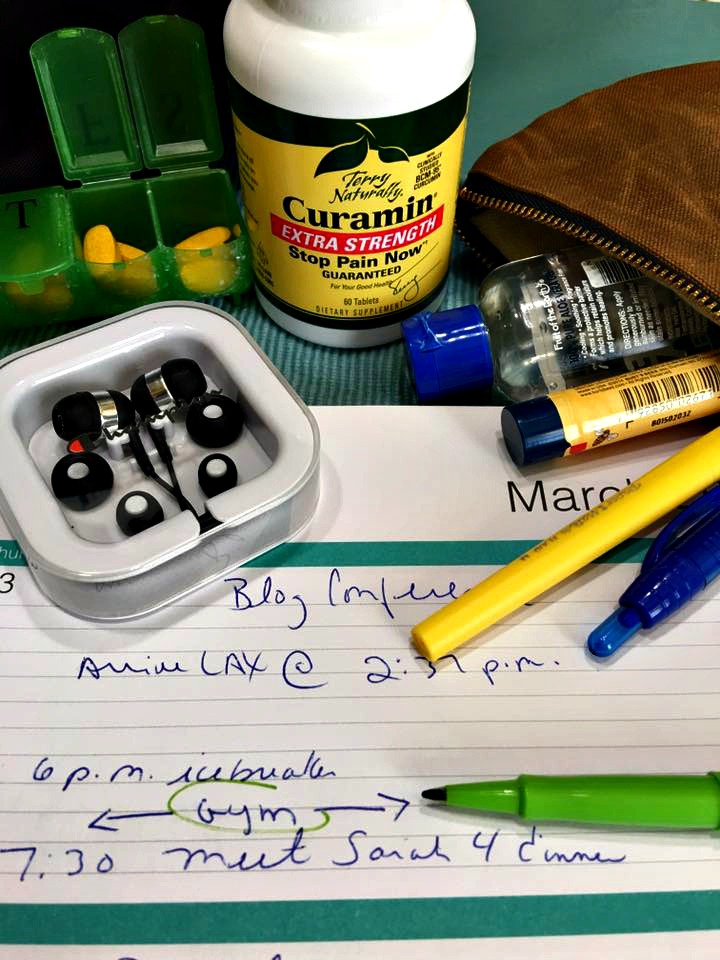 So do the same with your workout time. You've packed your clothes. You've scoped out the fitness facilities. Are you really going to leave your workout to chance, thinking "oh, I'll find time to squeeze it in" because odds are, you won't.
Do you have more than an hour scheduled for lunch where you can sneak away? Consider a 30-minute workout.
Before you make plans with friends or colleagues for drinks or dinner, look at your calendar and make sure you're taking care of you. Say "Can I meet you a little later? I want to try to hit the gym." If you know you're going to be go-go-go all day and night, set the alarm a little early – I know, almost no one likes this…at least not me. If the person you want to catch up with or connect with is a fellow fitness enthusiast, suggest a run or a game of racquetball (remember what I said about trying something new?) If you've got local connections, tell them you're planning to work out. You might find yourself with an invitation to enjoy their gym as a guest.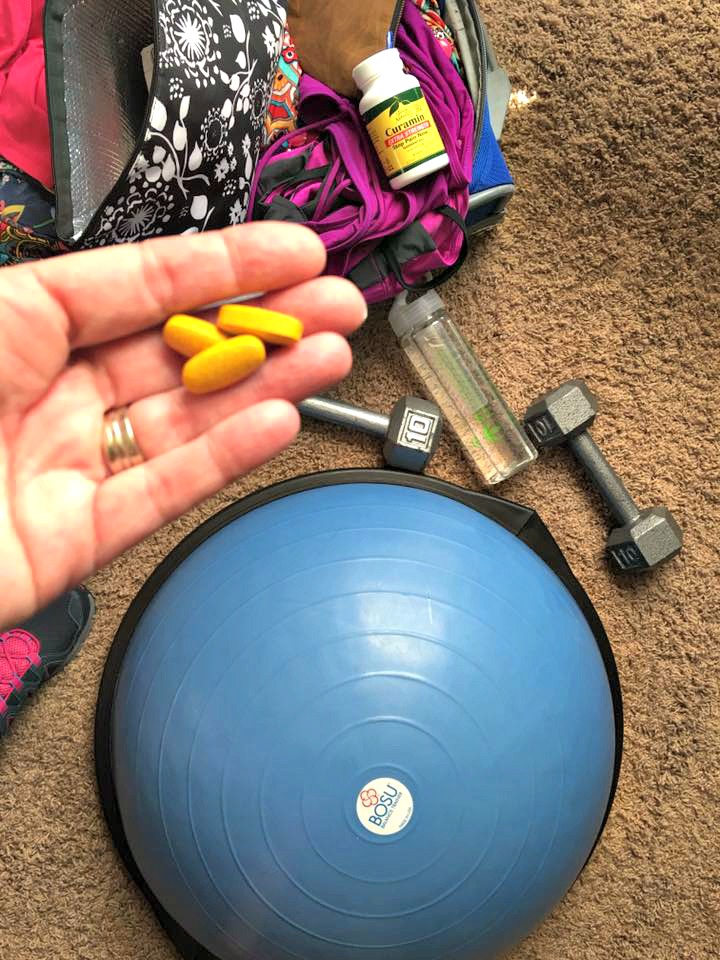 Scope out menu choices
Are you going to stick to your healthy eating goals, totally splurge or a combination of the two? Personally, the food is one of the BEST parts about leisure travel for me. I went on a cruise in 2016 and another in 2017 and eating was my favorite shipboard activity. I try to be an "all things in moderation" person, so scoping out the menu ahead of time helps me plan my splurges and also helps me figure out when I'm going to get my workout in. Hint: it's probably not right after the five course dinner with wine pairings.
Pack healthy snacks
For me, travel is always about eating, no matter what the reason for the travel. Throwing a few packages of nuts, trail mix or my favorite meal replacement bar in my bag helps me stay on track. One of my BEST excuses for not working out is that I don't want to work out on a too empty or too full stomach, so having a few high-protein things on hand to munch on before a workout or as a recovery snack helps keep me honest.
Set vacation fitness goals
Think simple and reasonable. If you're going to a four-day conference at a hotel, tell yourself you're going to squeeze in two workouts, run a certain number of miles or complete a certain amount of reps of your favorite strength exercise. Make your goal achievable and you'll be patting yourself on the back at the end of that trip.
And that will feel good.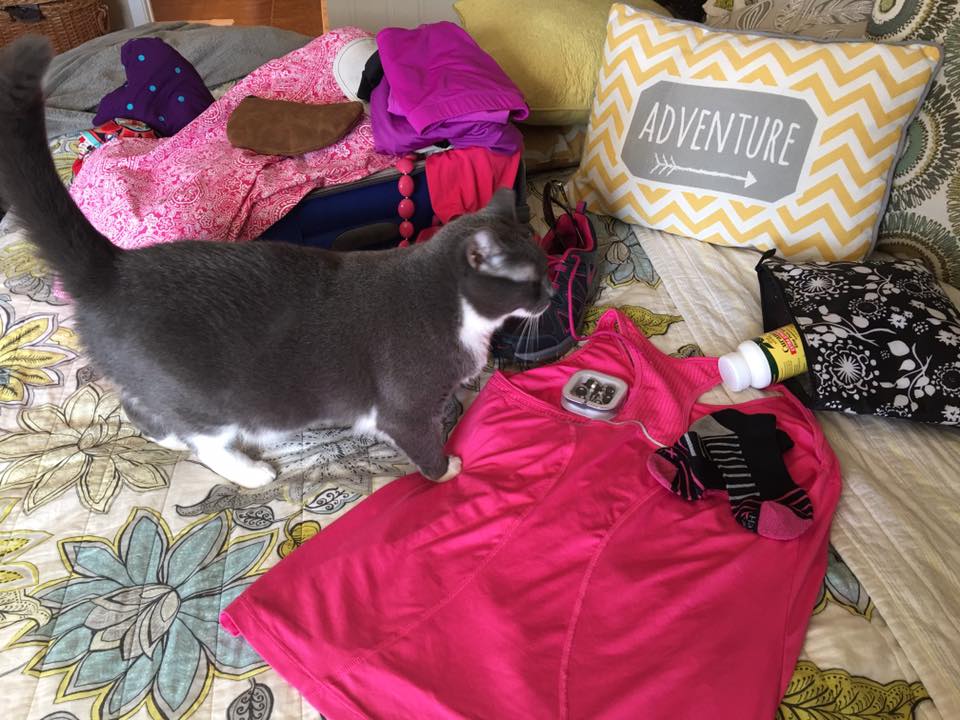 Speaking of feeling good, check out Curamin® for yourself and visit this link. Curamin® is available at fine health food stores nationwide. I got mine at The Good Stuff in Selma, Texas and had a fantastic experience in their store. They have a variety of products that help you feel great as well as some amazing gift ideas. Their staff was very helpful and made me feel right at home…my decision to give Curamin® a try has been such a great one.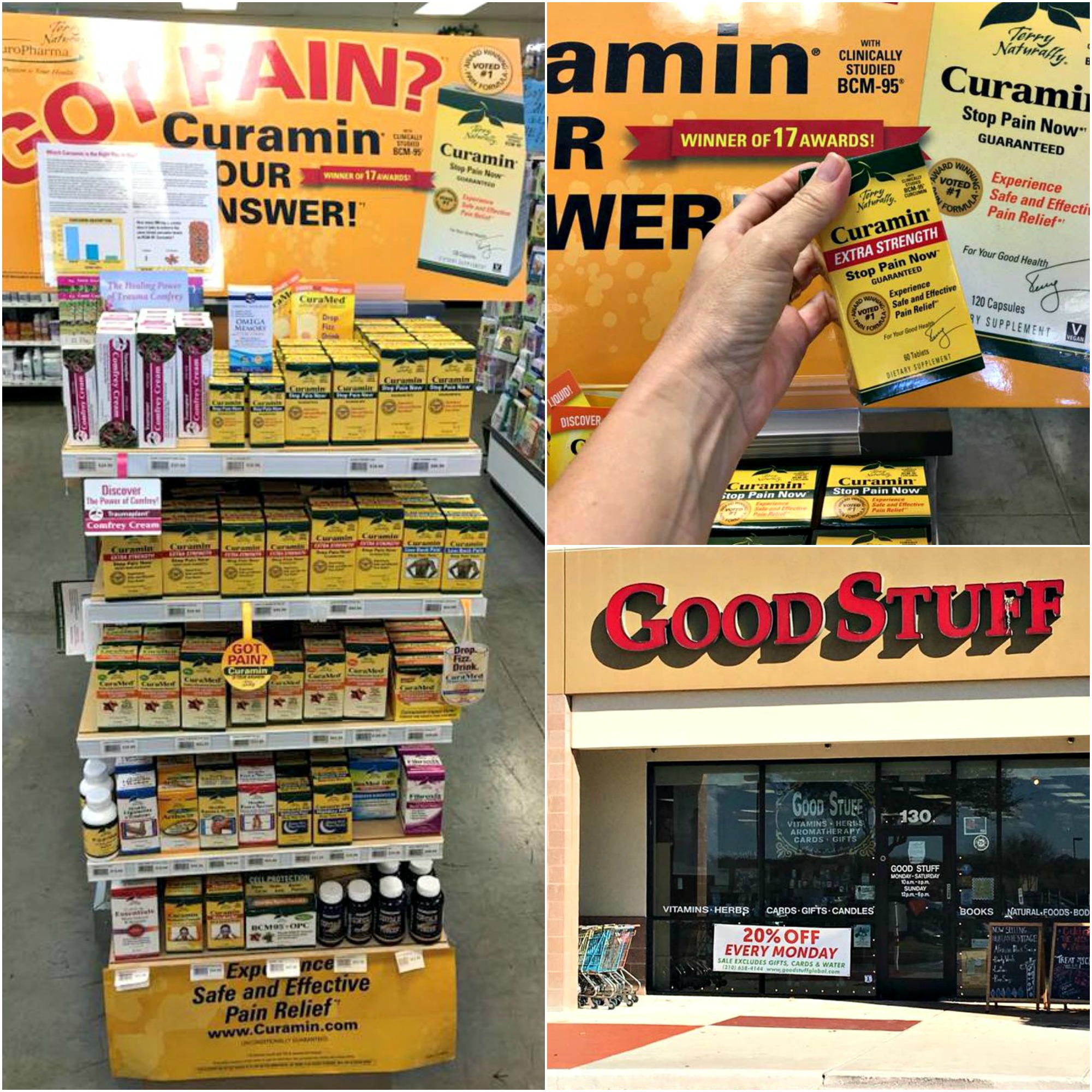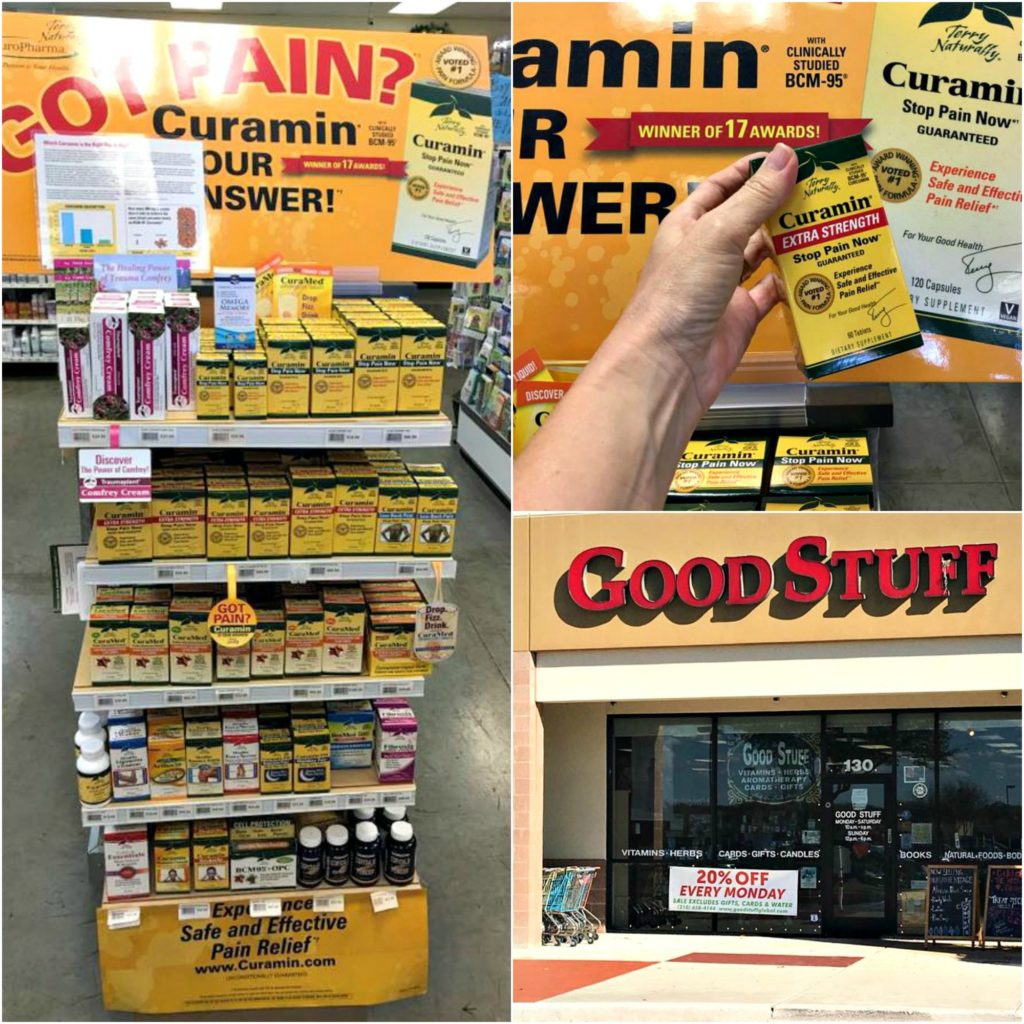 CLICK HERE to download my free printable that will set you up for success on integrating fitness into your next trip. It's easy to stay healthy and fit when you travel – you just need a little planning and a little motivation!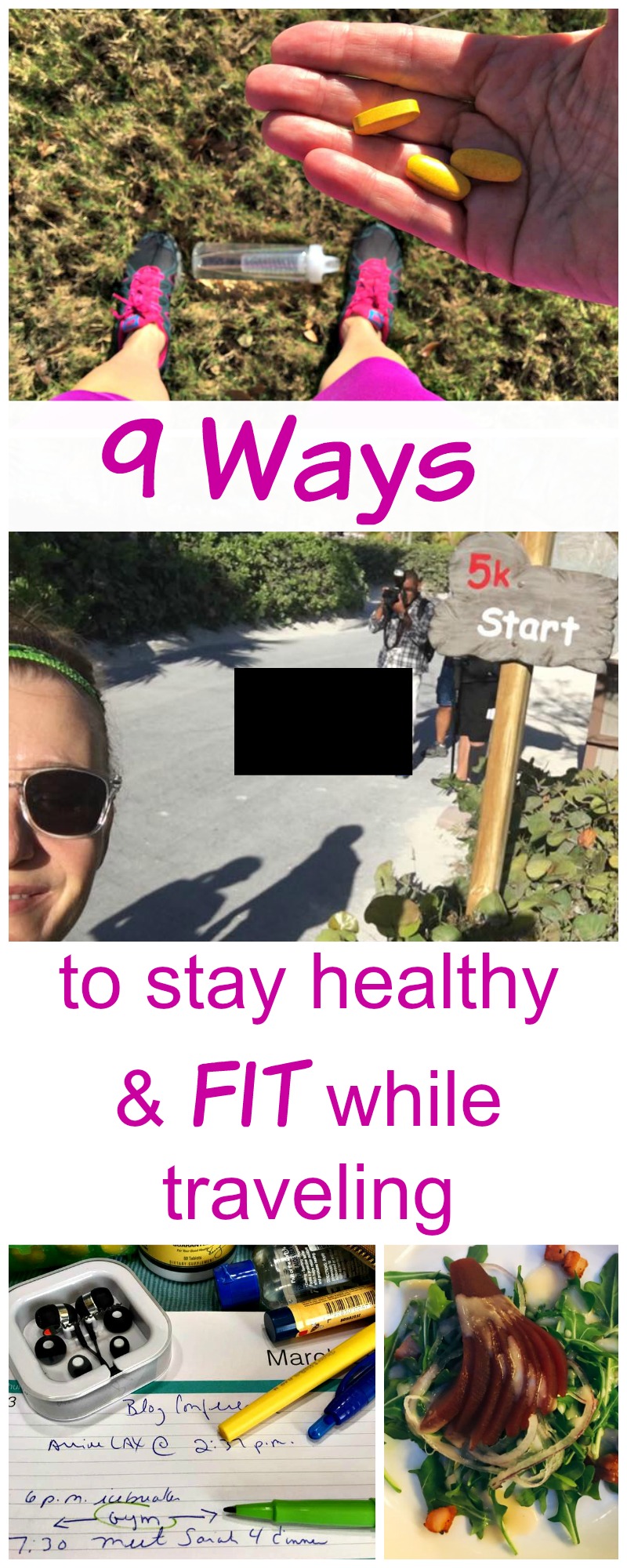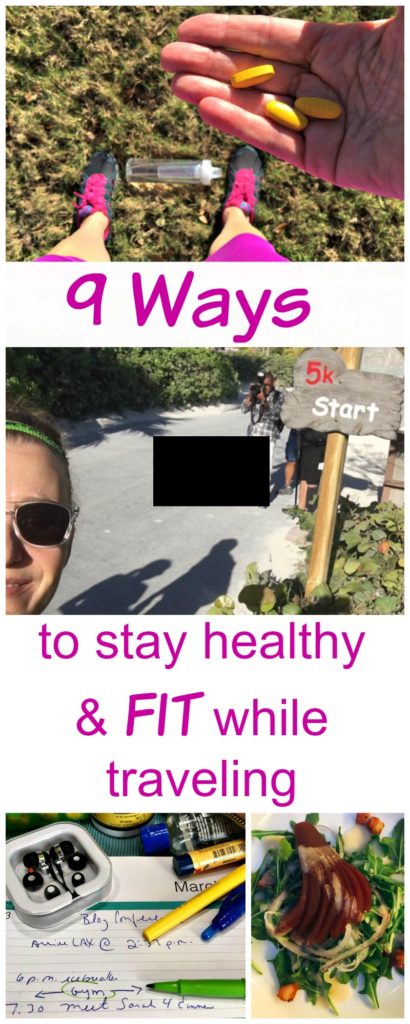 If you enjoyed reading this post, please give me a vote on Top Mommy Blogs my clicking the button below. It's super easy and helps my site A TON.