How to spring clean your blog and social media
(This post may contain affiliate links. Read my full disclosure.)
When people mention spring cleaning, I think of scrubbing the baseboards, shampooing the carpet or the dreaded window cleaning. Maybe cleaning out a closet or two…mostly so I can buy some more stuff.
While you're in the spirit of spring cleaning, your blog and social media accounts could use some sprucing up this time of year, too. Here are six easy things you can do to spring clean your blog and make sure your online presence is the best it can be.
How to Spring Clean Your Blog and Social Media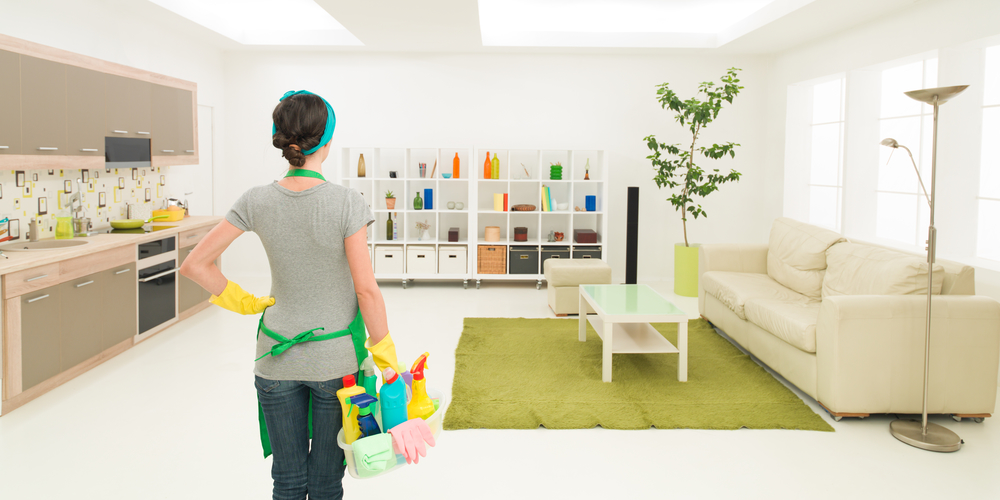 1. Dump inactive accounts
If you've got stale accounts now is a good time to either revive or ditch them – especially if they're linked to your blog or website. If you change accounts (or even change the name of your account) and don't adjust on your home page, you might just be sending readers to someplace…well, to someplace you aren't.
Also beware of inactive accounts. I use my Google+ account sporadically (and yes, you still need to be sharing your posts on Google+, it's good for your SEO) but if it's not an active social account, should you really be linking it prominently to your home page? You don't want to give a new reader the impression you're not active on social media.
Use or lose. This is a good time of year to skinny down and decide what you really need and want.
2. Check the links on the home page of your blog or website
Hopefully you have "follow" buttons for all the social media channels you're active on displayed prominently on your home page. (If not, you need to fix that ASAP because you're missing traffic, business and connections!) Make sure all links work: your "follow me on Pinterest" button should take people to your Pinterest profile, your Instagram button should go to your Instagram feed, etc.
This takes just a moment to check out.
Make sure the links aren't broken and that accounts are active. This is a good thing to add to your quarterly to-do checklist, if you have one. If you have a Twitter feed linked to your homepage and you haven't tweeted in three months, either remove the link or make targeted efforts to start using that account. Stale accounts send the message that your page or business is lagging (see #1.)
[Tweet "How to Spring Clean Your Blog and Social Media "]
3. Make sure your social share buttons work
The worst mistake you can make as a blogger or website owner is making it difficult for readers to share your content. If I finish reading something and think, "Well, that was amazing" and I see Facebook and Twitter share buttons, I'm motivated to share your content with people in my circles – and you've made it really easy for me. The buttons are right there prompting me to keep your content moving on the Internet.
If your share buttons are MIA, the average reader won't hunt for them. And yes, you need share buttons in addition to the "follow me on social media" buttons. You need both.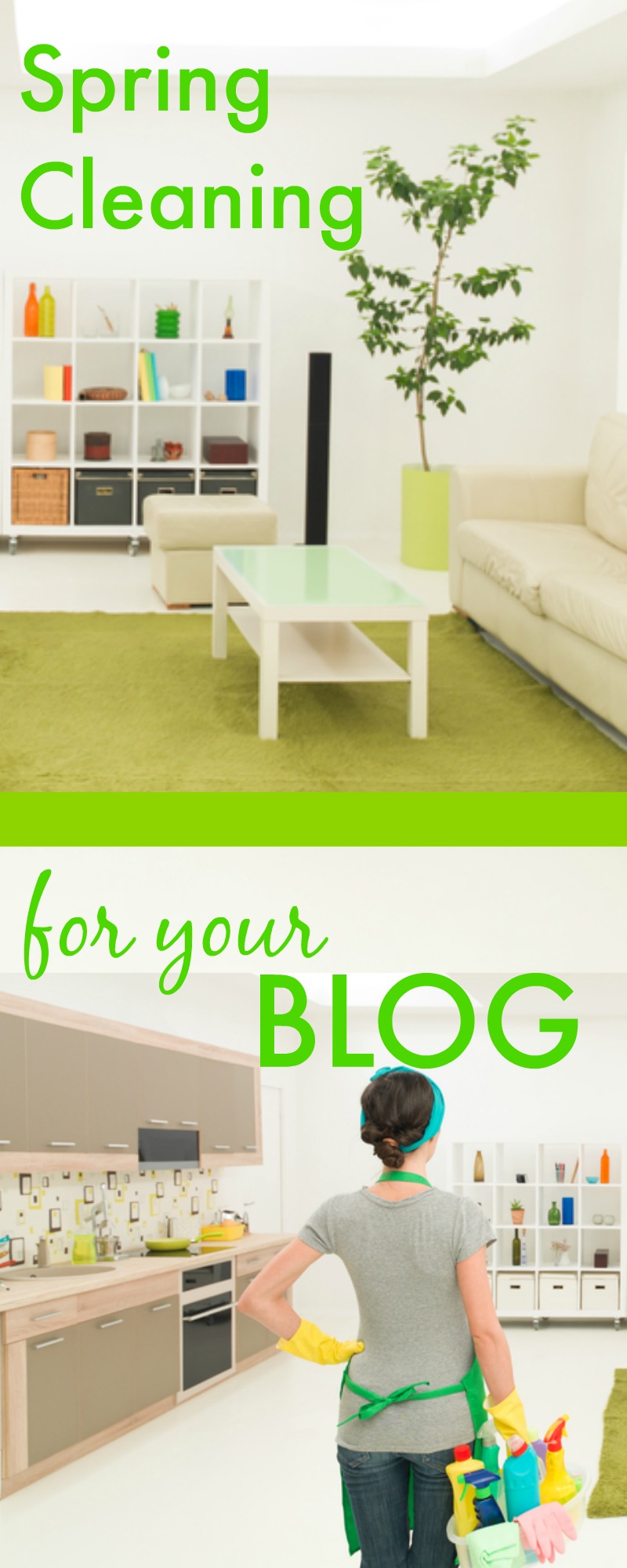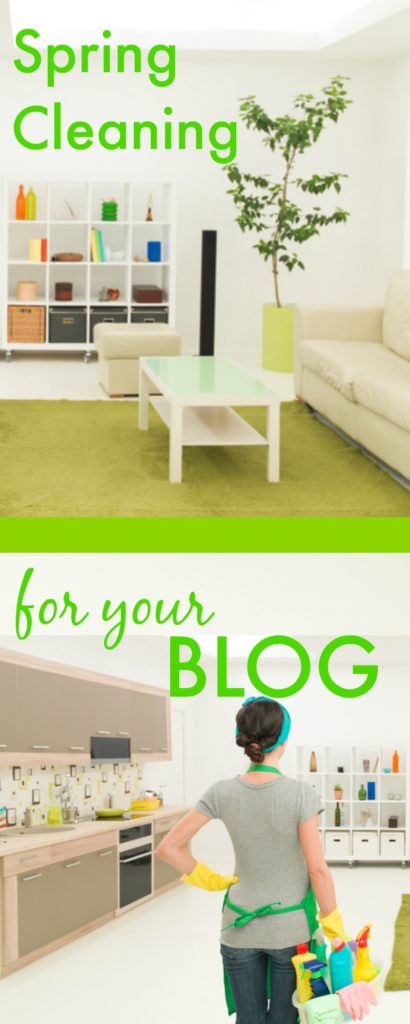 4. Clean up your profiles
Your profiles across all media accounts associated with your blog or business should be consistent. The tag lines should be the same. Your avatar should be the same. Your Facebook and Twitter cover pages should compliment your blog or website's home page. If you have a logo or particular colors and fonts you use on your website, those should show up on your social media accounts.
Your end result is to project a consistent brand across your digital spaces. While you blog cover and social media covers may look slightly different, the same colors, fonts and logos should be present throughout, which gives readers the visual clues that it's your material.
For Ripped Jeans and Bifocals, I try to stay consistent with the same profile picture I use across all my channels. I favor the typewriter-style fonts and the navy and red colors that compliment the theme of my home page. I want people to see my content across all forms of social media and say "Hey, that's Jill! I know her!"
5. Evaluate connections
Are you interacting with the kinds of accounts you need to be following to reach your goals? Follow people you enjoy or learn from and don't miss opportunities to connect with potential clients, mentors and co-collaborators. If your Twitter feed is full of accounts you have no interest in interacting with then it might be time for some cleanup, followed by some targeted searching of accounts you do want to interact with.
A couple of the most useful things I learned this past year are how to use Twitter lists and Crowdfire. Twitter lists help me to keep close tabs on the kinds of people I want to interact with on social media and Crowdfire shows who follows and unfollows me on Twitter.
I used to be one of the "I don't have time for that follow/unfollow nonsense" people but the reality is, there are people who will follow you in the hopes you reciprocate that have probably already unfollowed you by the time you follow them. They bank on your ignorance to build their following. Normally, I follow who I enjoy and don't worry that much about who reciprocates but if you're following me to get me to follow you back so you can unfollow me a day later?  Nope. I know that sounds pretty middle school but Crowdfire is a pretty neat little app that doesn't take much of my time…and I get to see who's not playing nice on the internet.
6. Set goals
In addition to cleaning up your act, this might be a good time to set some goals. Do you want to focus on growth? More engagement? Connecting with brands? Learning to navigate a new platform? Consider setting monthly or quarterly goals. There are so many cool organizational tools out there, it's easy to get yourself organized.
Happy spring cleaning…and wasn't this way more fun than tackling those baseboards?
Thank you for reading!
Follow Ripped Jeans and Bifocals's board All things blogging on Pinterest.
You might also like:
Things you need to do before a blogging conference
Why you shouldn't post sponsored content for free