How to get your house ready for a baby…a visiting baby, that is!
(This post may contain affiliate links. Read my full disclosure.)
"This post is part of a social shopper marketing insight campaign with Pollinate Media Group® and NicePak, but all my opinions are my own. #pmedia #NicenCleanatHEB http://my-disclosur.es/OBsstV"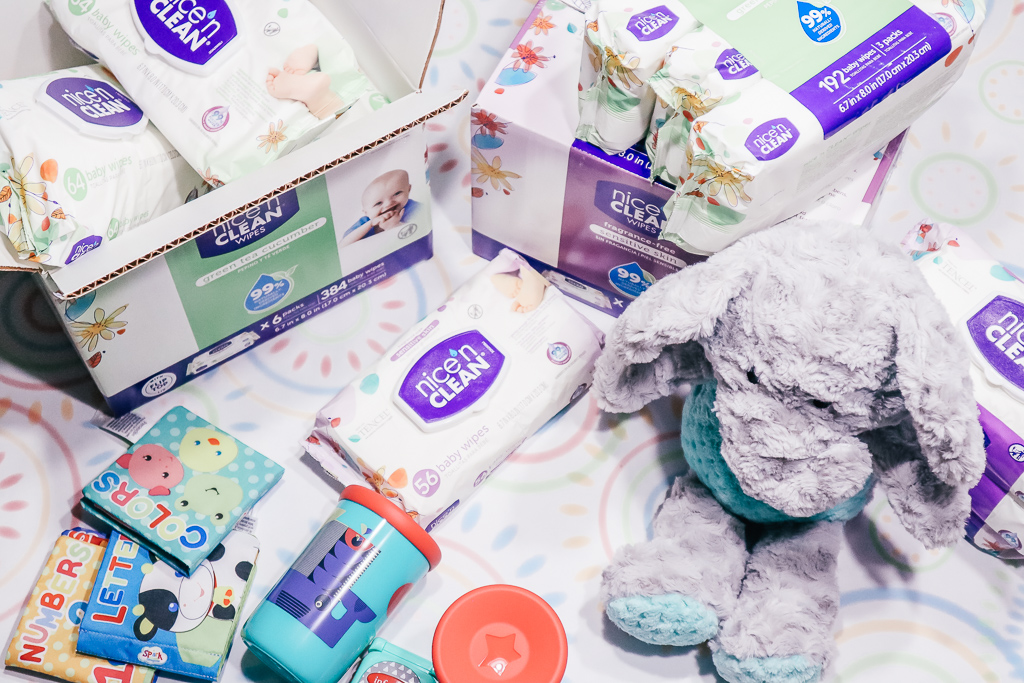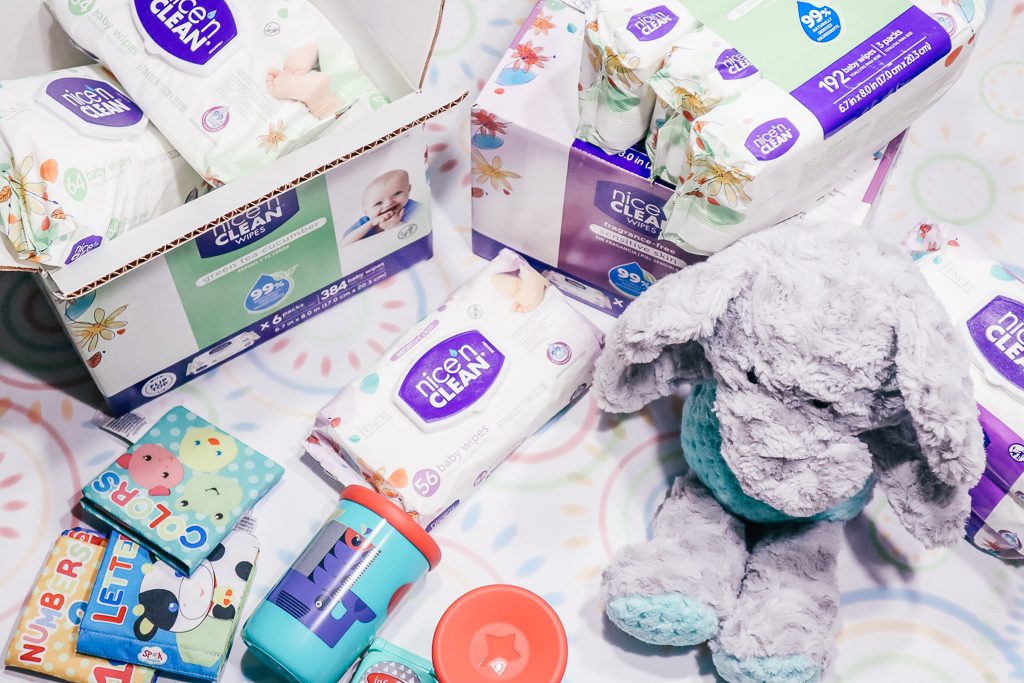 My daughter and her family are coming to visit us next month. To say we're excited is a huge understatement. My grandson was born near Rota, Spain last April and while I'm excited that my daughter gets to have the fantastic experience of living overseas, it's hard not seeing them as often as we wish. It's been a long time since we had an almost one-year-old in the house and we're having fun getting ready for the big visit. We're stocking up on all the things they'll need to be comfortable, like Nice n CLEAN Baby Wipes.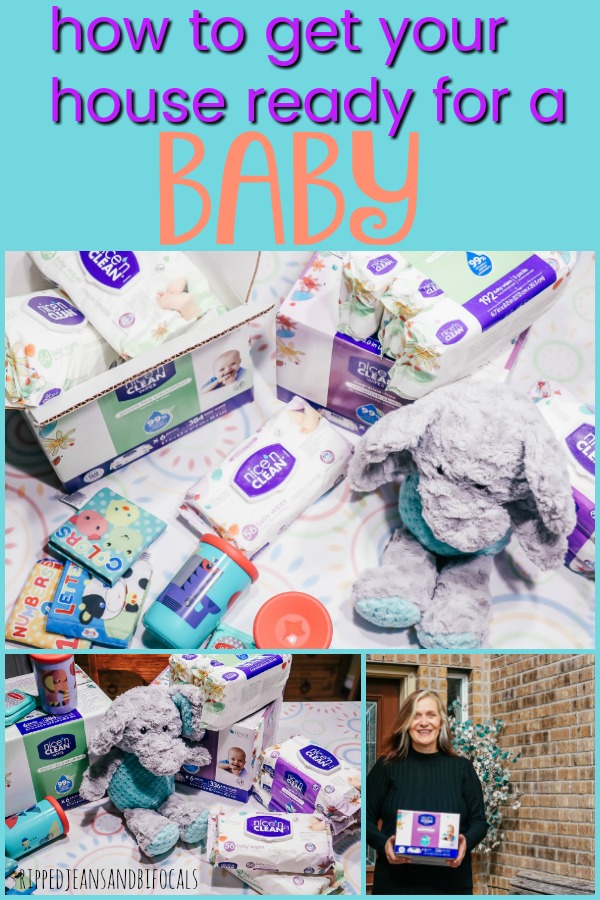 How to get your house ready for a baby…
…a visiting baby, that is!
I want to make sure Logan is as comfortable as possible when he comes to visit us and that my daughter Laura has all the things she'll need to make that happen. Going anywhere with a baby involves carting a lot of stuff around…flying from Spain to Florida to Texas with a baby is a major production. I'm stocking my house with essentials in the hopes that our guests won't have to worry about carrying as much stuff or needing to run to the store while they're here…and we all know a big part of having a baby around involves wiping bums.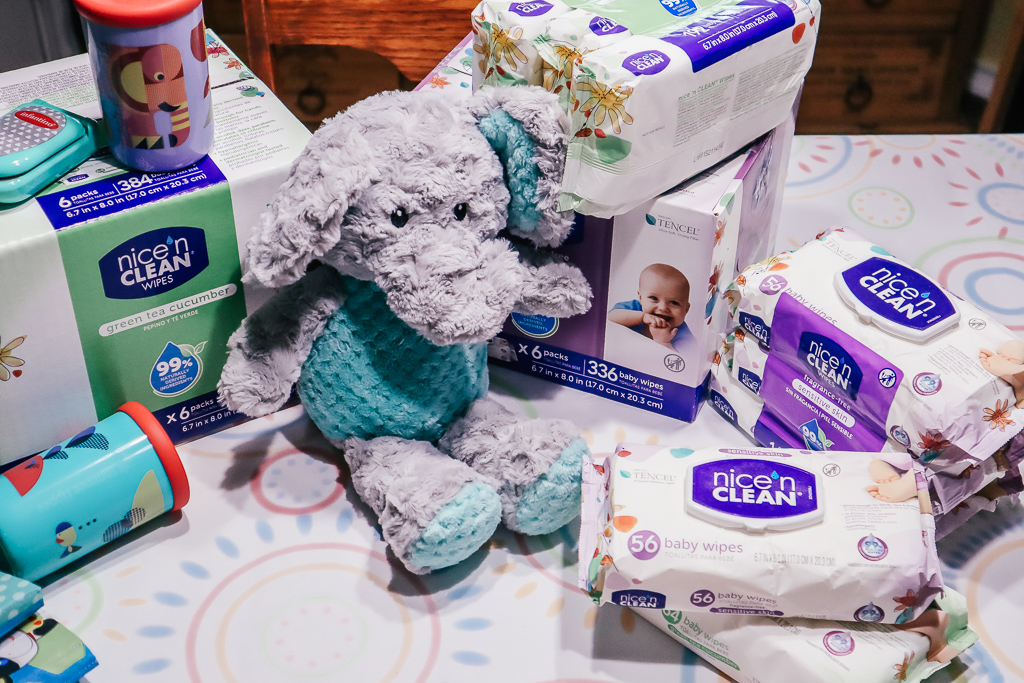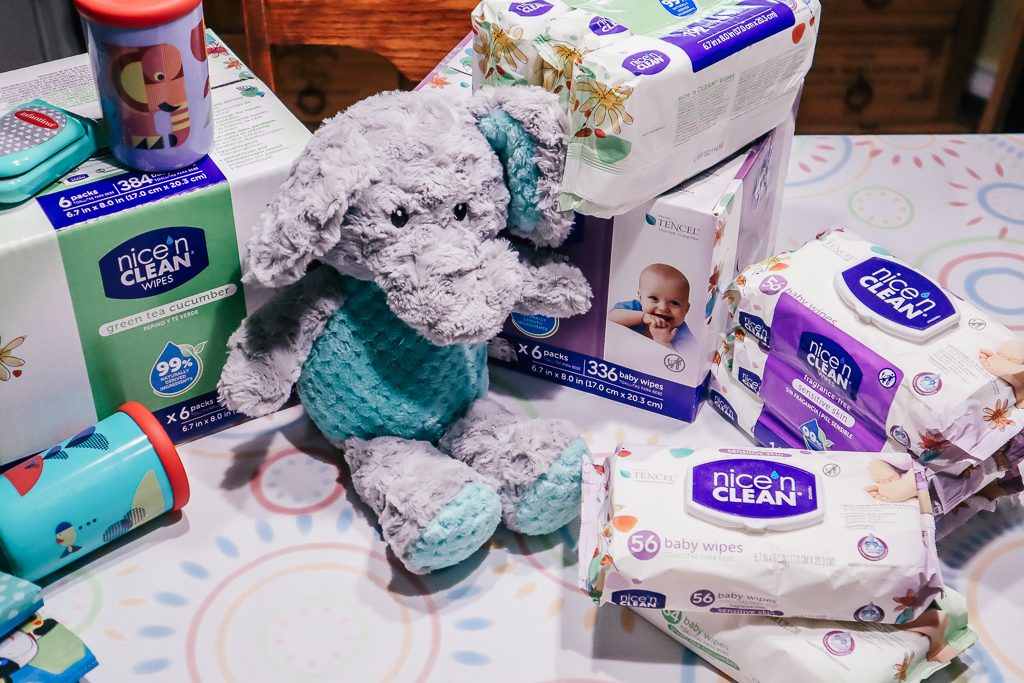 Now, one of the perks of being a Nana is handing the baby back to his parents when he needs a diaper change. I'm going to be all about sneaking cookies and doing the fun stuff but his mom can have the messy diapers, thank you very much! But, I'm here to make those diaper changes as easy as I can on my daughter and I've stocked up on Nice n CLEAN Baby Wipes.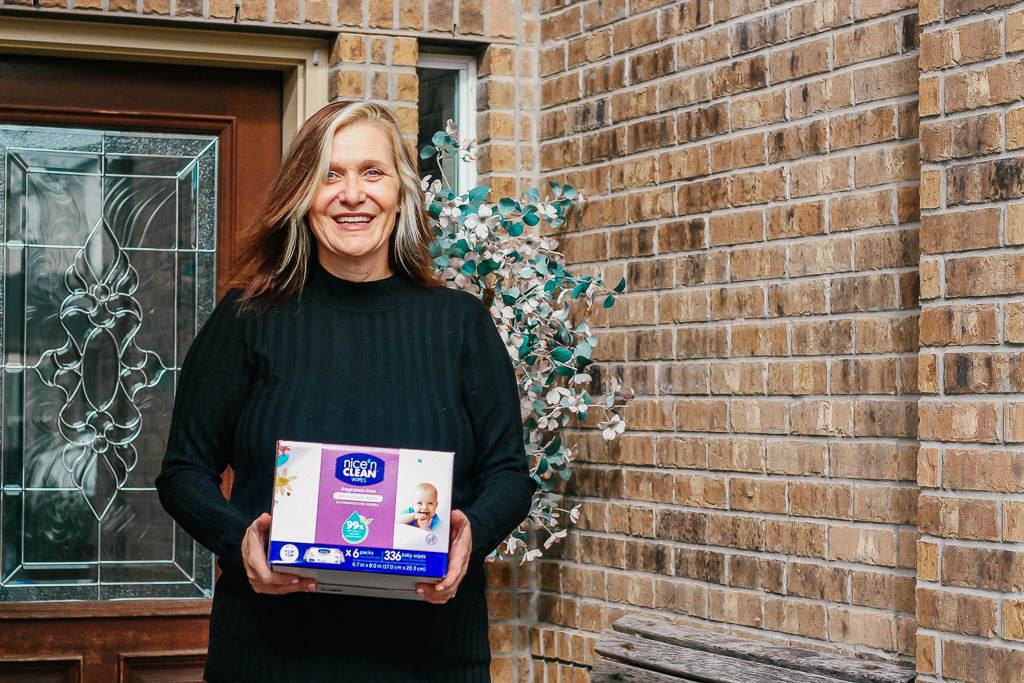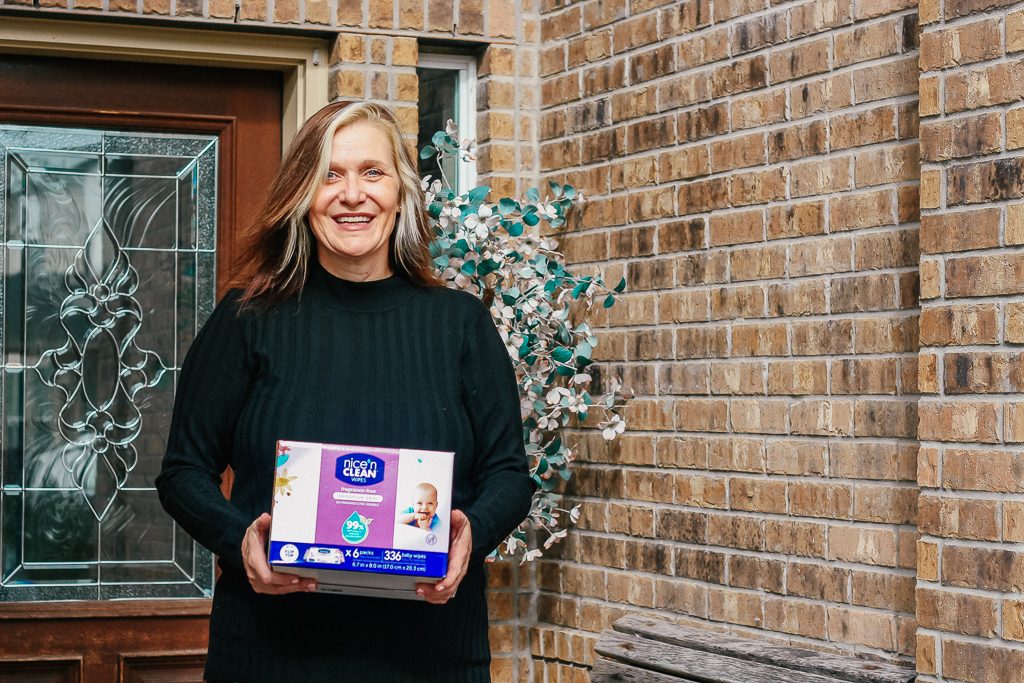 Logan is my daughter's first baby (and my first grandchild) so we all want the absolute best for him. Nice n CLEAN Baby Wipes are made from 100 percent plant-based fibers (TENCEL®) which make the wipes soft but strong as well as thick and absorbent. Additionally, they're made from 99 percent purified water and 99 percent naturally derived ingredients. That means no dyes, parabens, phthalates, or chlorine. I'm way more conscious of what goes into the products I use than I used to be and I know my daughter is, too. I've become a lot more "crunchy" than I used to be and the amount of things that aren't in these wipes is important to both of us.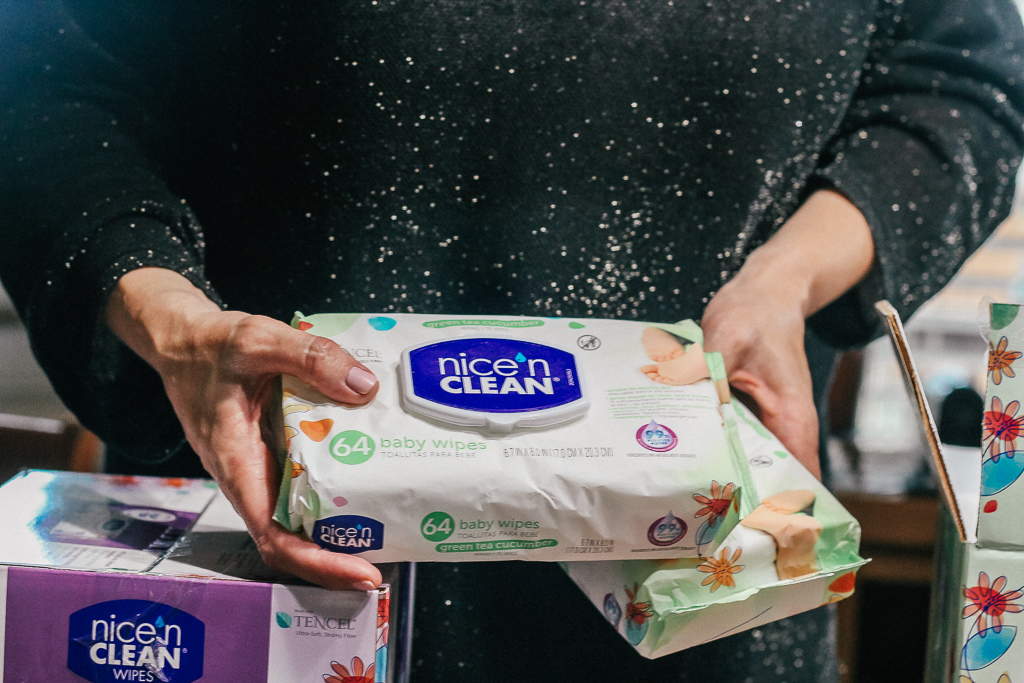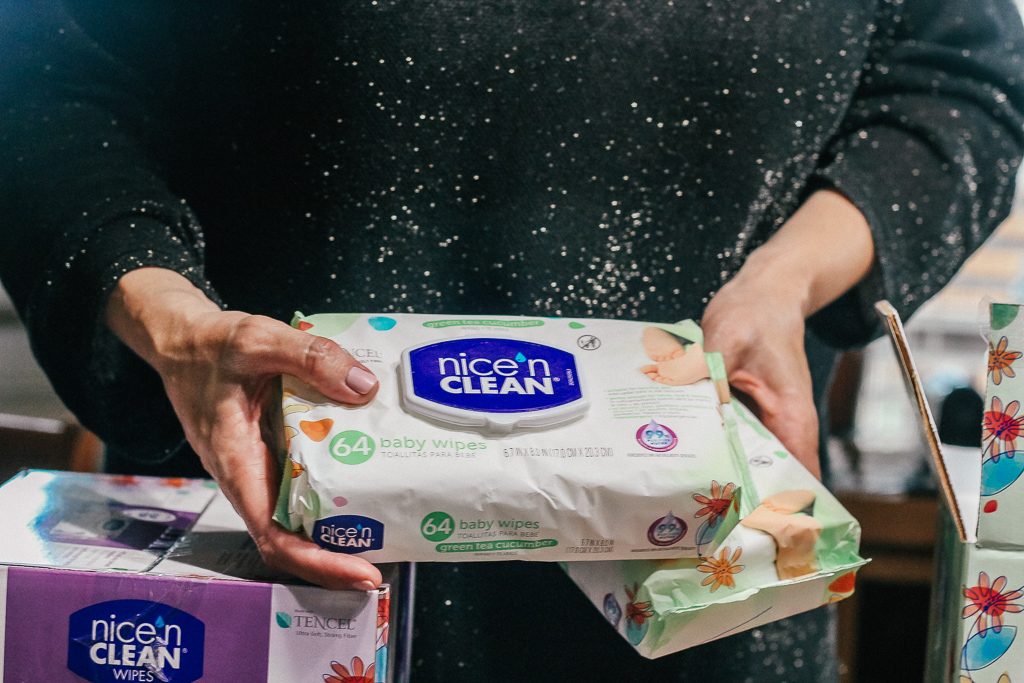 Nice n CLEAN Baby Wipes are gentle enough for hands and faces, and of course, bottoms. They have a gentle leaf pattern which helps with cleaning. And get this – the packaging is designed to be quieter for those night time changes. It's not much fun to change a diaper in the middle of night but at least someone will be getting some sleep. Just in case, I have them all the way on the other side of the house – ha! Nana likes her sleep.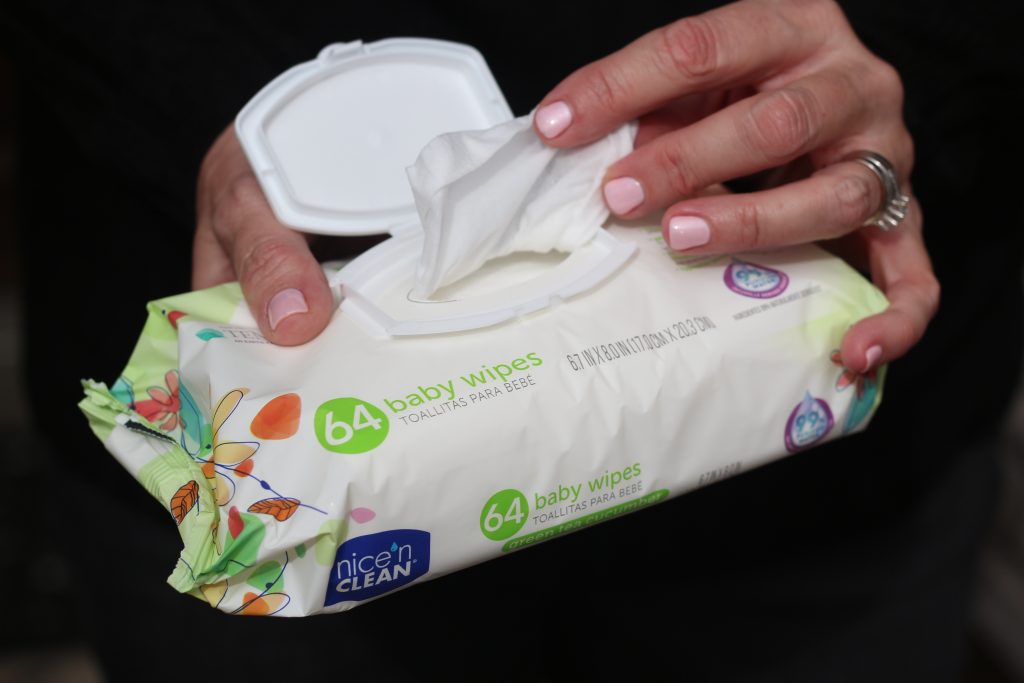 We purchased our Nice n CLEAN Baby Wipes at our local HEB, you can head over there and grabs yours, too. We also stocked up on some other essentials and a few fun things for Logan to use while he's here. We are busy going through some of Kyle and Zack's old toys and we got a few other things as well, like sippy cups and a few little books. We also stocked up on outlet covers and moved some of our breakables out of "cruising baby reach." We're looking to borrow a few things, like a baby gate that will keep our little crawler off our stairs.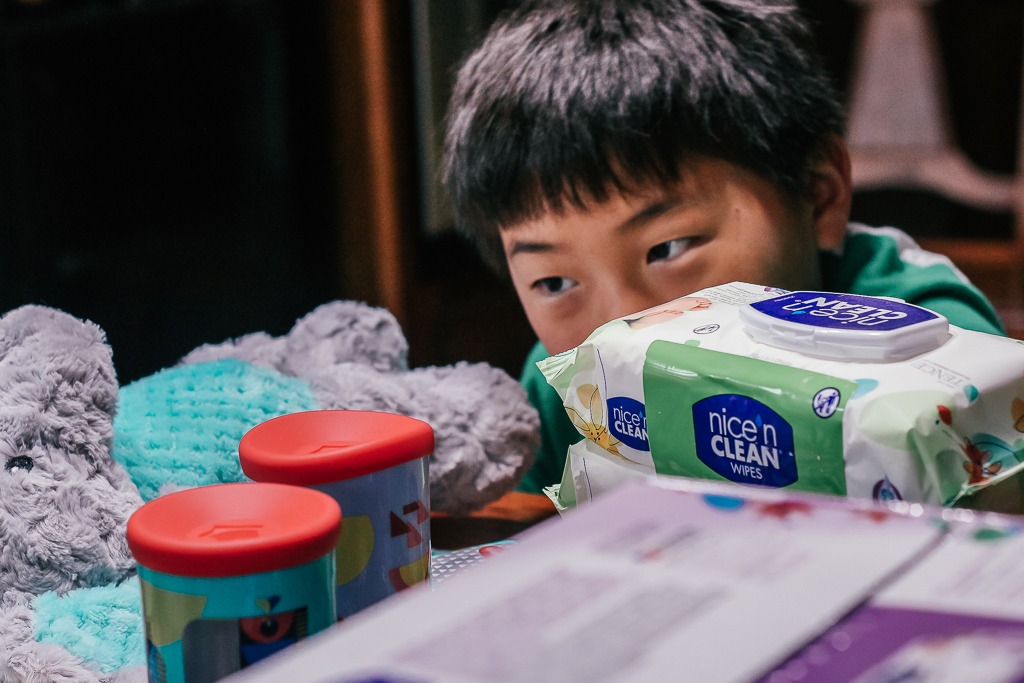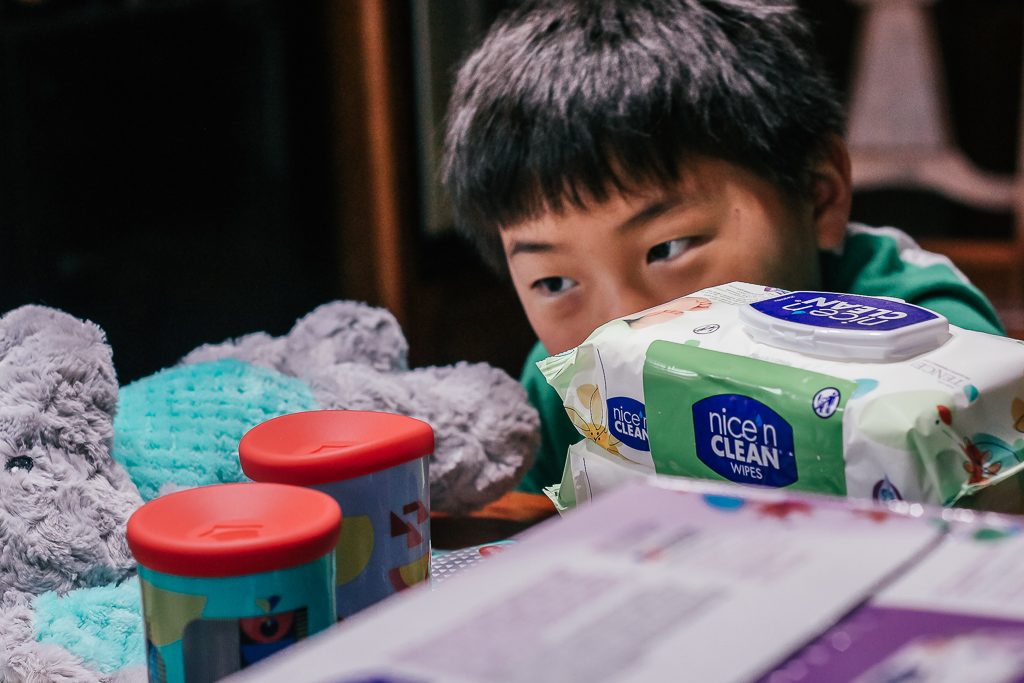 I may have gone a little over the top on wipes but I think wipes are something you can never have enough of when a baby is around. There are several different options to choose from – you can buy the 384 count box, which has six packages of 56, the three count bundle, or the individually packed wipes. These are available in scented and unscented. We have a larger house so strategic placement of wipes in different rooms is going to be our plan.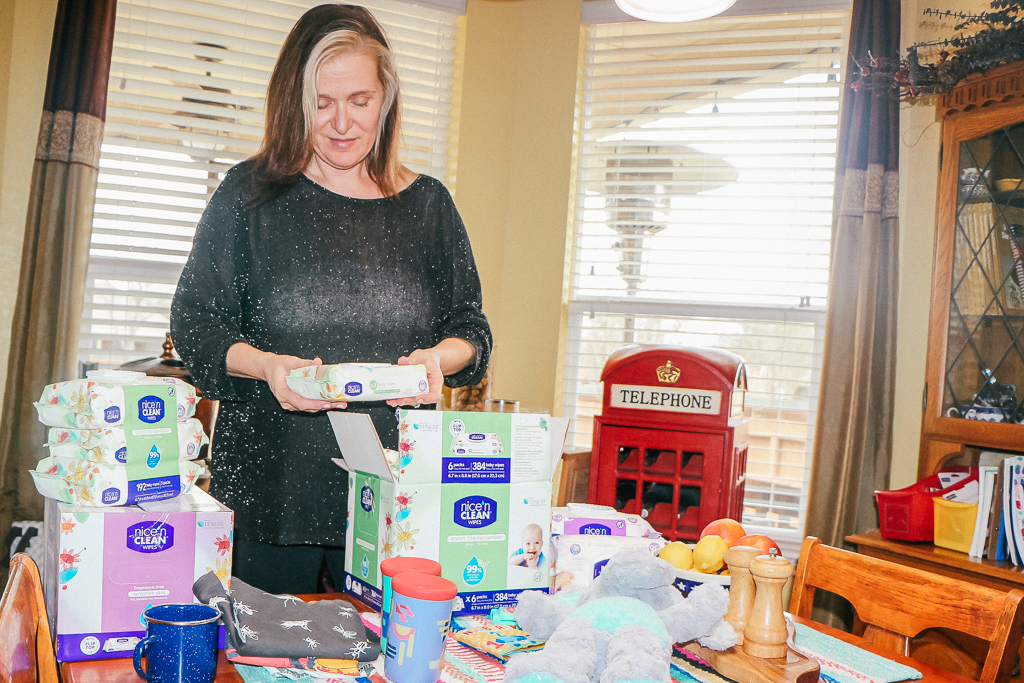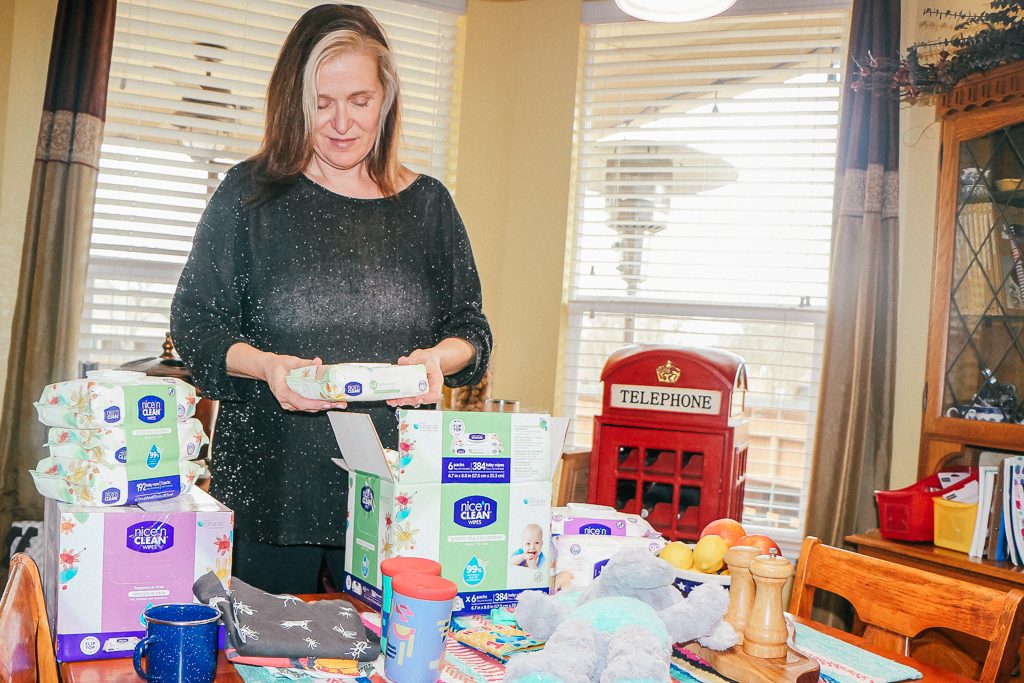 Laura and Logan are hooked up in the wipes department…we'll even have enough for his travel bag on his trip home and a few left over for the next visit to Nana's house. It's been a lot of fun getting our house ready for a baby…a visiting baby, that is.