(This post may contain affiliate links. Read my full disclosure.)
This shop has been compensated by Collective Bias, Inc. and its advertiser. All opinions are mine alone. #MeAndMyTea #CollectiveBias
I actually made a holiday bucket list this year. It seems like every time the New Year rolls around, my husband and I have a laundry list of "Man, we should have done that's."
It seems like we get so caught up in all the things we think we have to do that we don't enjoy the holidays as much as we should. I know some holiday stress is unavoidable, but this year, I'm really taking some steps to simplify and to focus on self-care.
I wrote down a list of all of the things I wanted to do during this holiday season and most of them included doing fun things with my family…you know, the fun things we're too busy to do because we're too busy doing fun holiday things? Tell me that makes sense and that this isn't just me.
I made an agreement with myself that my bucket list is to be used as a guide to make sure we're enjoying our holidays, not to pile on extra pressure.
As such, the top item on my list is dedicated "me time" every day. The deal I made with myself is that "me time" doesn't include social media. Or anything with a plug.
I sit down with a book or a magazine. I have a stack of books on my nightstand that I say I'm too busy to read.
I paint my nails.
I craft. Disclaimer: I don't do well with complicated crafts or DIY projects but I love to paint and decorate and come up with fun ways I can make my house look nice or put that little extra special touch on a gift.
But my favorite "me time" activity this holiday season? To sit in my dining room with a cup of tea. The dining room is an official kid-free zone and I've spent a lot of time decorating it. I use my "good china" and just sit and enjoy the room I've created. I enjoy the quiet …and yes, quiet is a relative term in my home, but I'll take it.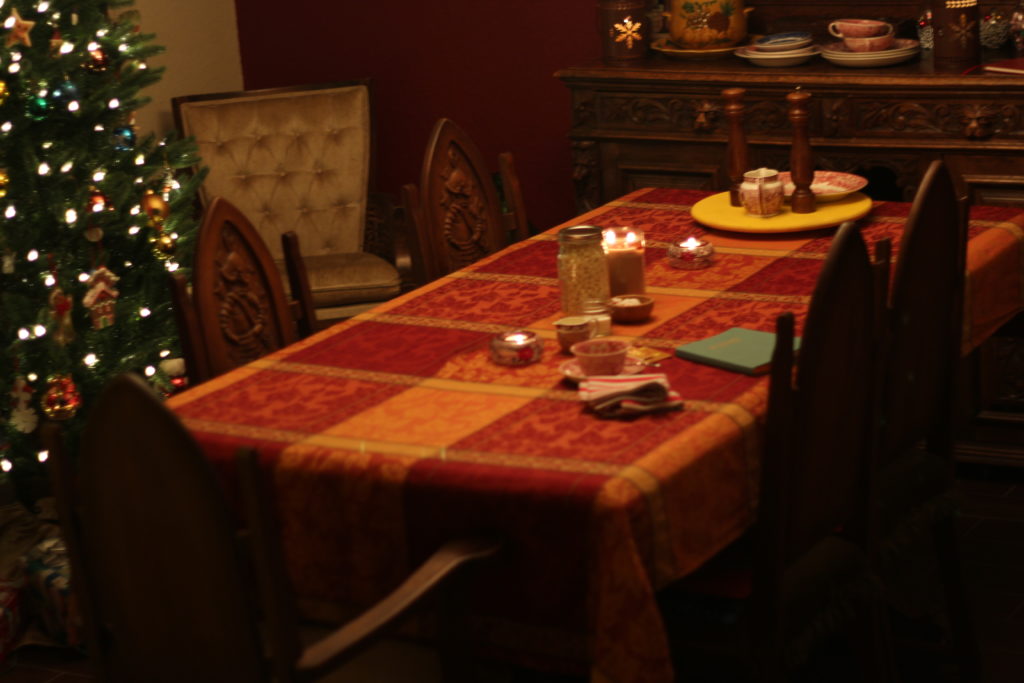 I always take my journal in to the dining room with me when I have my tea but I hardly ever write in it. I have a little blue book I carry around with me that has "My Thoughts" embossed on the cover in gold. I scribble stuff in it here and there and while I'm having my "me time tea time" I sometimes read over my scribbles. Sometimes they make sense. Most times not.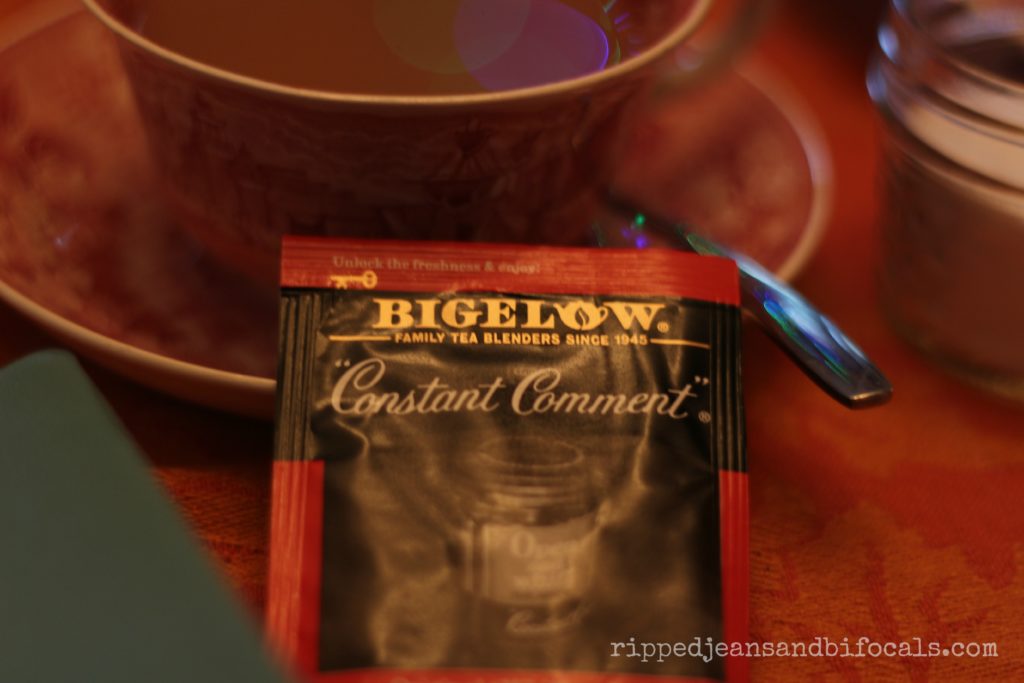 Bigelow  Teas offer some wonderful seasonal teas as well as old favorites. Constant Comment has been a favorite of mine for…well, as long as I can remember. That subtle cinnamony taste has always been something I associated with something special. This is extra special tea for me…always has been.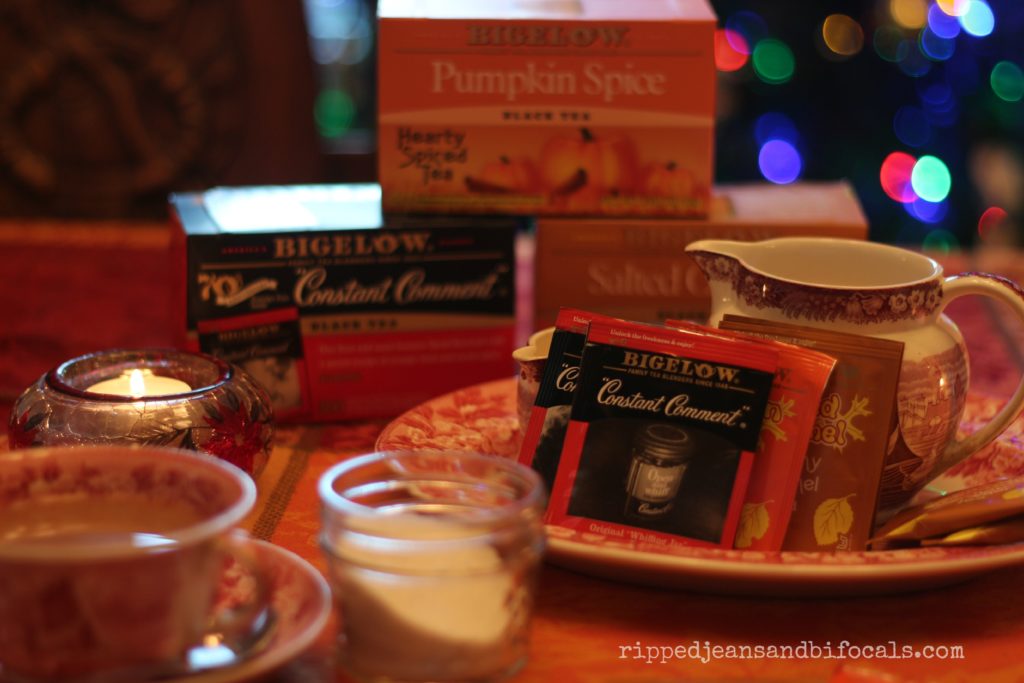 I've recently sampled some of Bigelow's other tea flavors: Pumpkin Spice and Salted Caramel. Pumpkin Spice and Salted Caramel are pretty trendy right now and lemme tell ya…they make some pretty yummy tea. I'm still a Constant Comment girl, though. Just a smidge of sweetener and a splash of milk. It's a great accompaniment to a cookie, a piece of toast, or a piece of peace and quiet.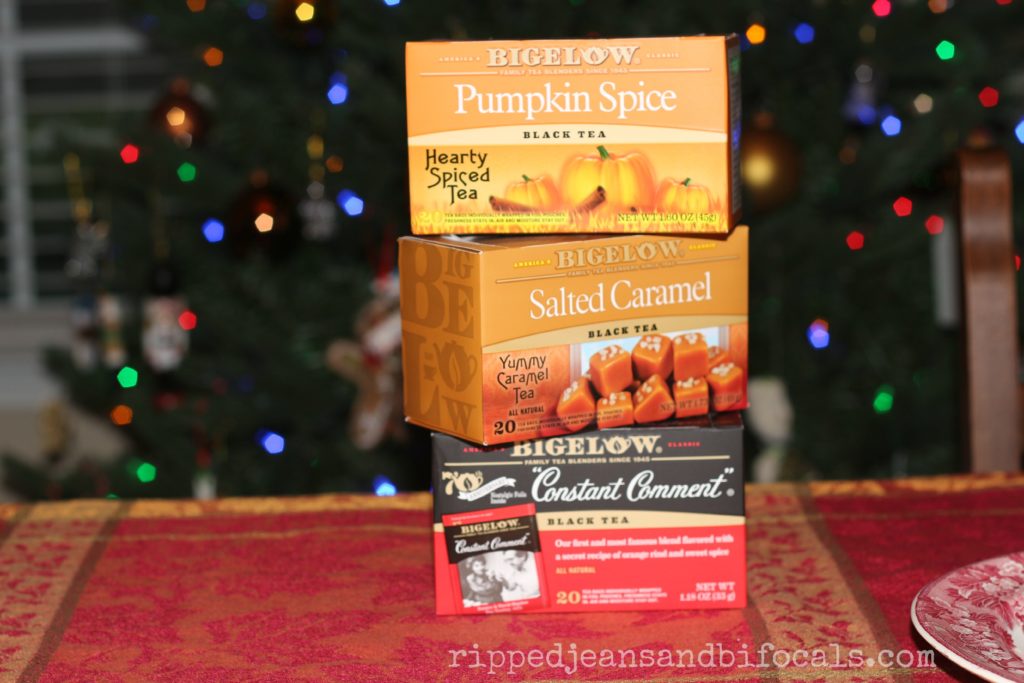 As far as DIY and crafty stuff goes, I'm pretty basic, but I did spend a little of my downtime this week putting together this easy DIY tea box.
I like painting. It's simple and it relaxes me. Plus, it's fun to create something that looks nice, right?
I have a ton of these little gift boxes. I used to subscribe to a cosmetic subscription service that sent me hair and makeup samples and they always came in these cute little sturdy boxes. I have been dying to repurpose them and the fact that I'm just now remembering I need to do teacher gifts for my boys' teachers? Perfect excuse to make a fun little gift box.
I'll give you one guess as to what I put in it. Hint: it's tea. I guess you could put anything in this box although the size is so perfect for a tea assortment and tea makes an awesome gift.
This box started out being a pinky orange, embossed with gold. I used antique white chalk paint as a primer;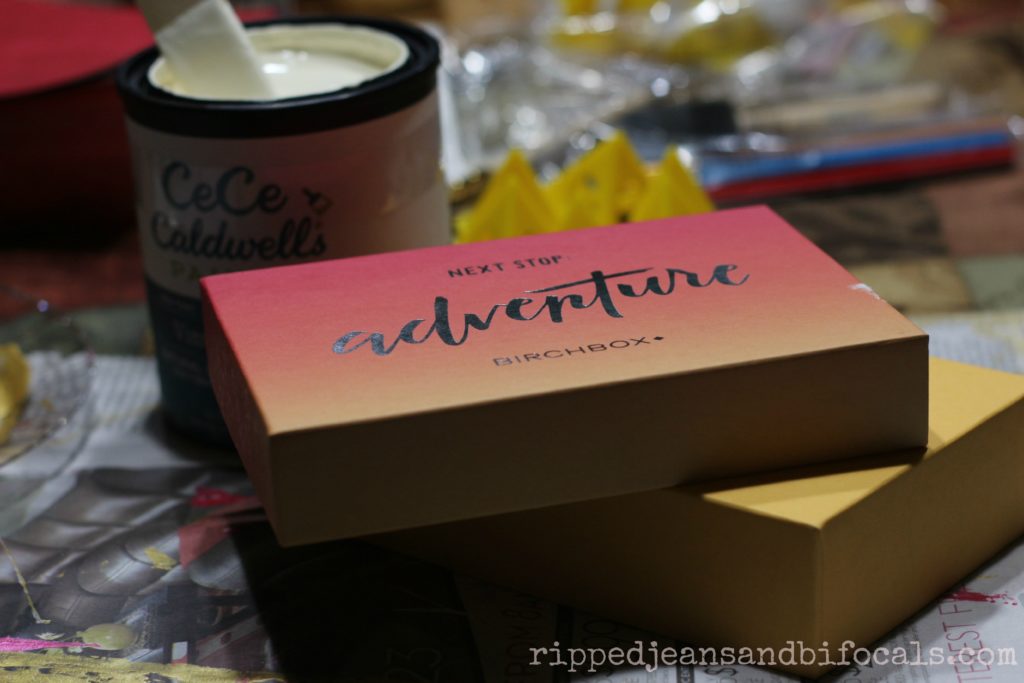 I used two coats of metallic blue acrylic paint – I was going for an icy blue color but you can use any color you want.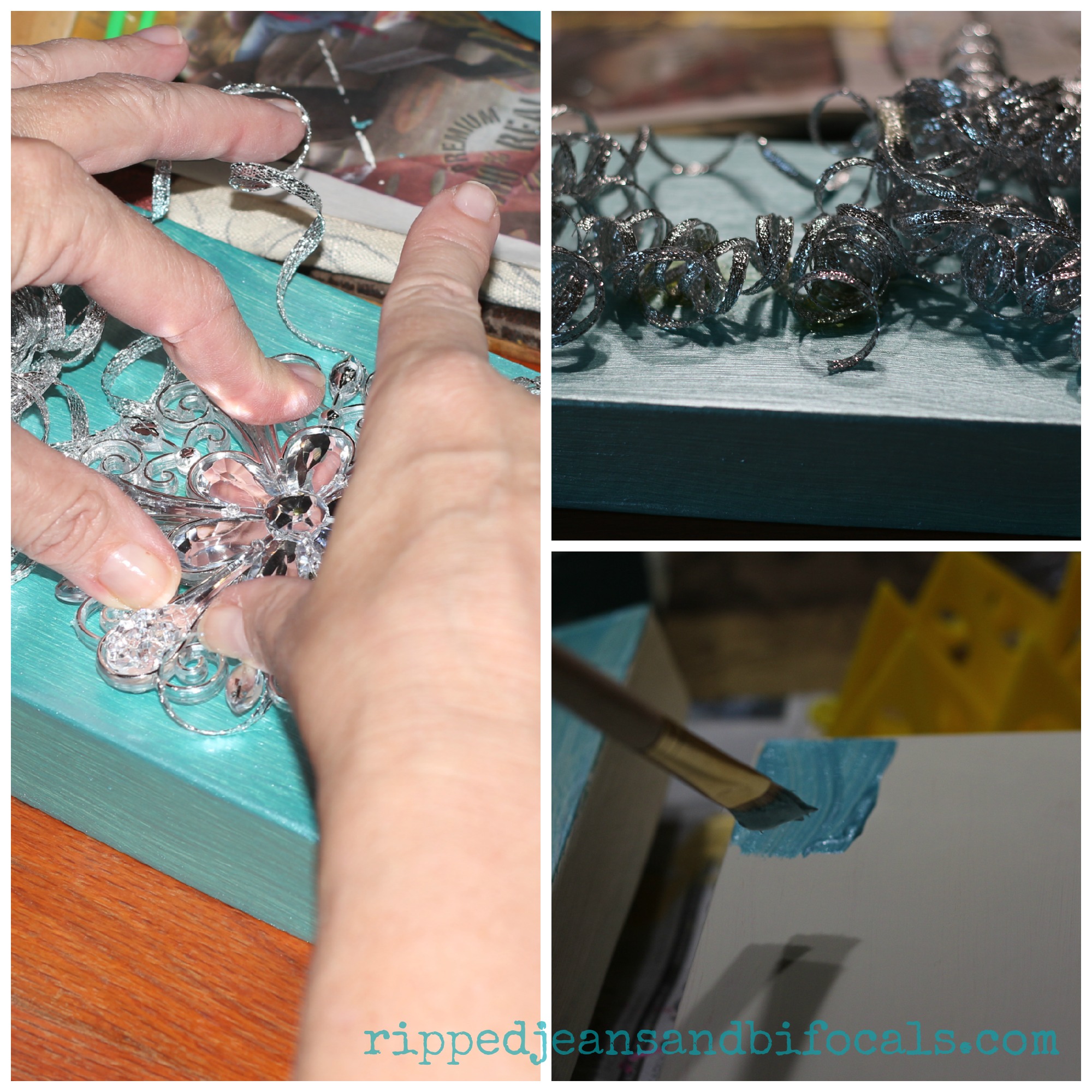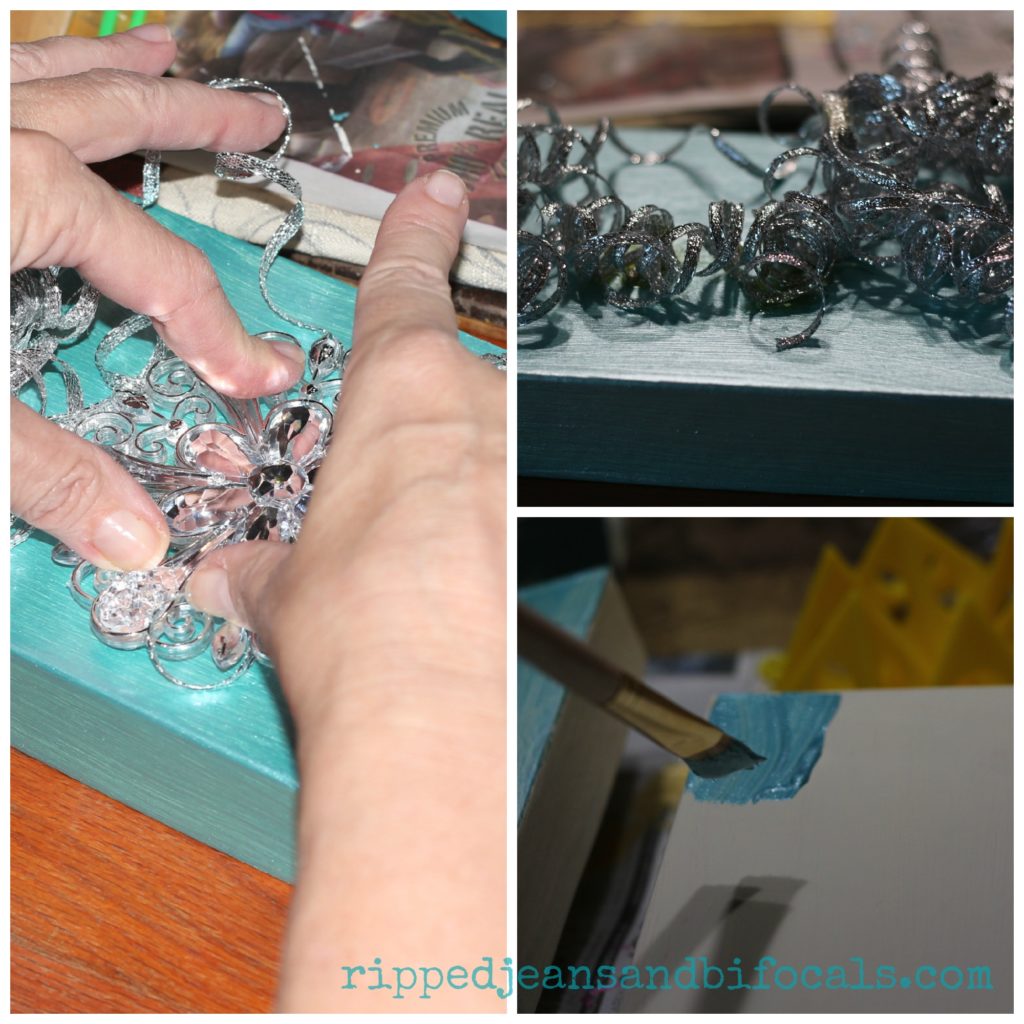 Embellish the top of the box with silver curly ribbon and a dollar store resin ornament. I use hot glue to tack everything down but you can also use Gorilla glue or any other adhesive.
Use a heavy object (like a soup can) to keep the ornament tacked down so it affixes firmly to the lid of the box.
I line the box with sparkly tissue paper and fill with an assortment of yummy tea.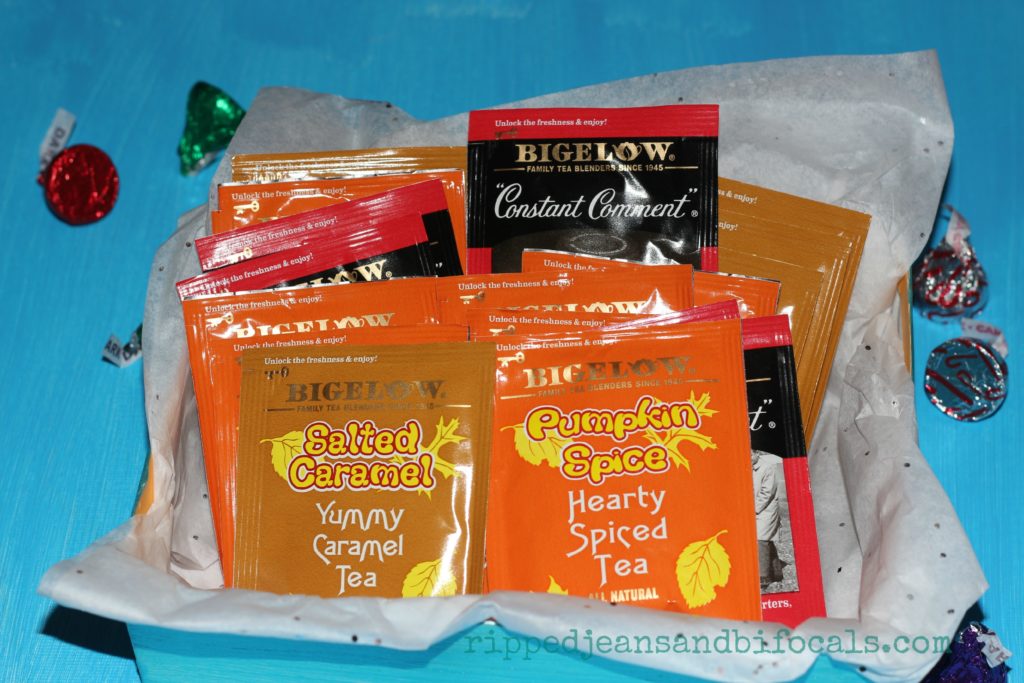 I love the way this turned out!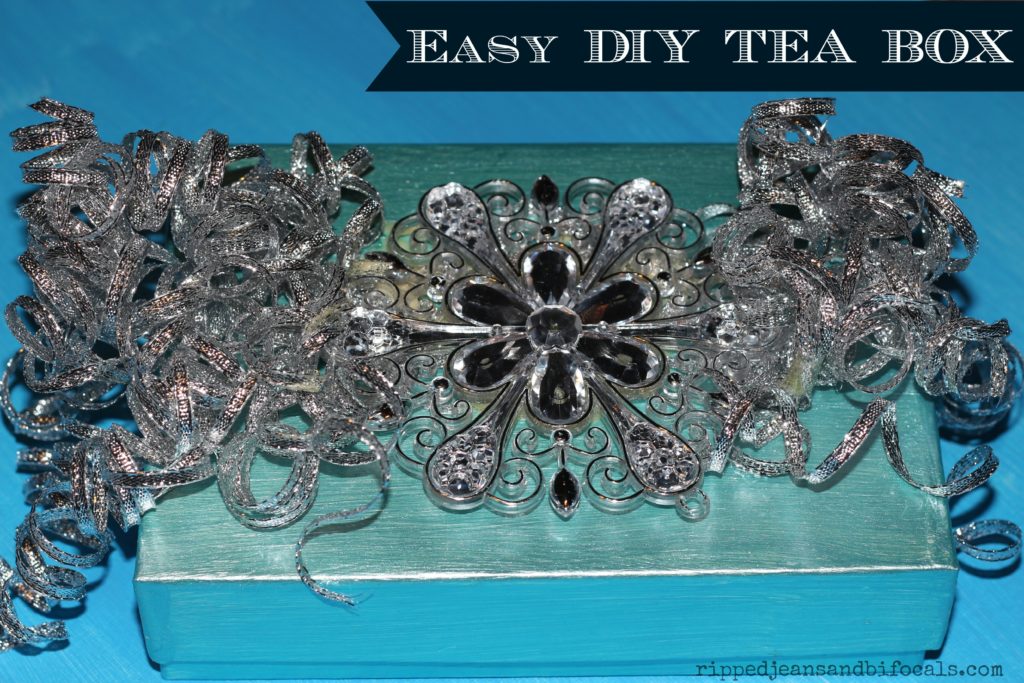 This is the perfect last-minute gift for just about anyone: a neighbor, a babysitter, or for an "oops" kind of reciprocal gift. You know what I mean. When someone unexpectedly gives you something and you want to gift them in return. We've all been there right?
I put it together in an afternoon and the most time-consuming part was waiting for the paint to dry between coats.
Tea makes a great gift. Maybe this little gem will inspire someone else to make more time for themselves during this busy holiday season and into the New Year.
Take some me time for tea time, people. And, if you don't have a kid-free zone in your house, you should remedy that. Trust me on this one.
If you've got an "easy crafts" or "last minute gift" Pinterest board, here you go!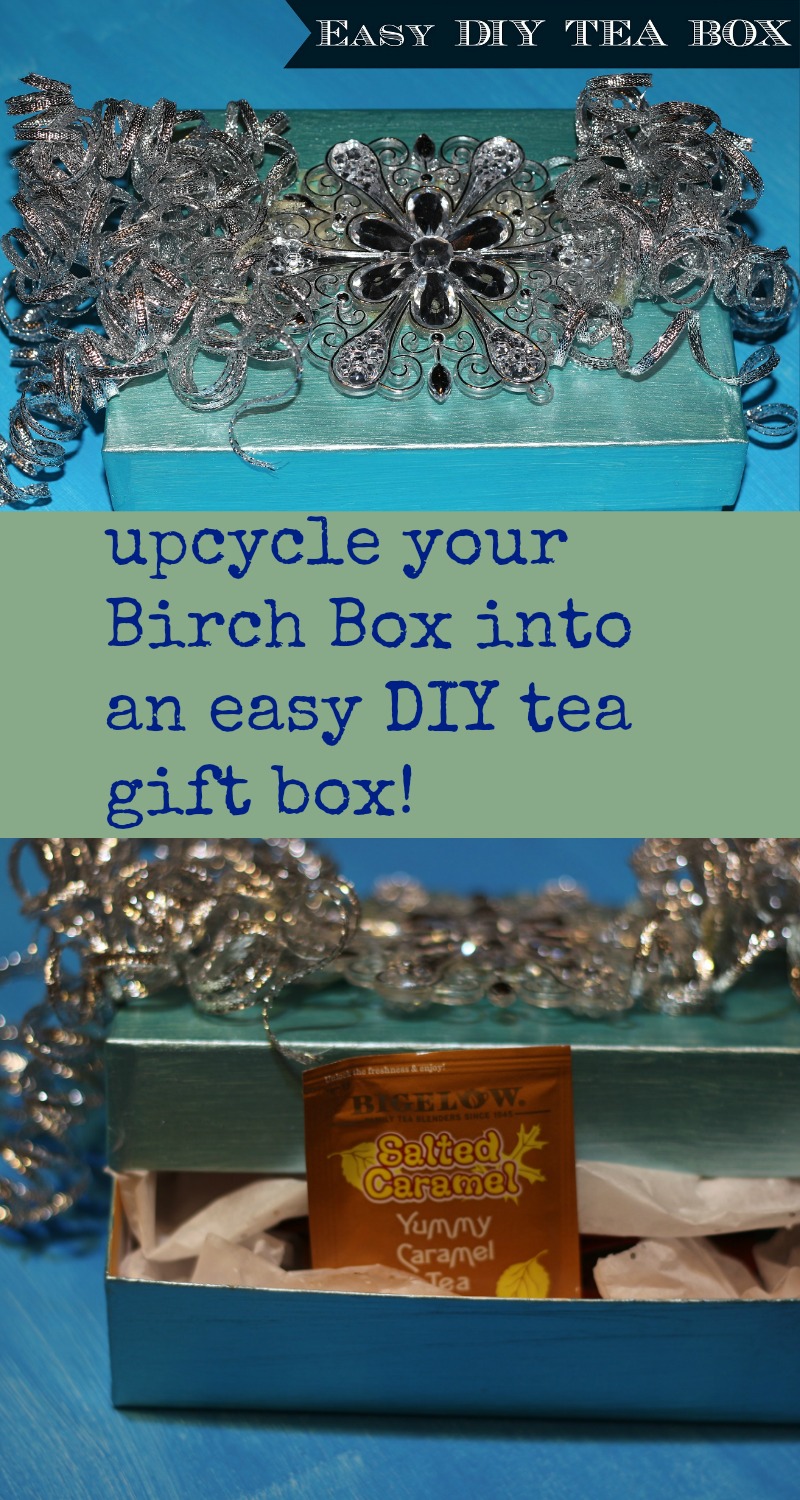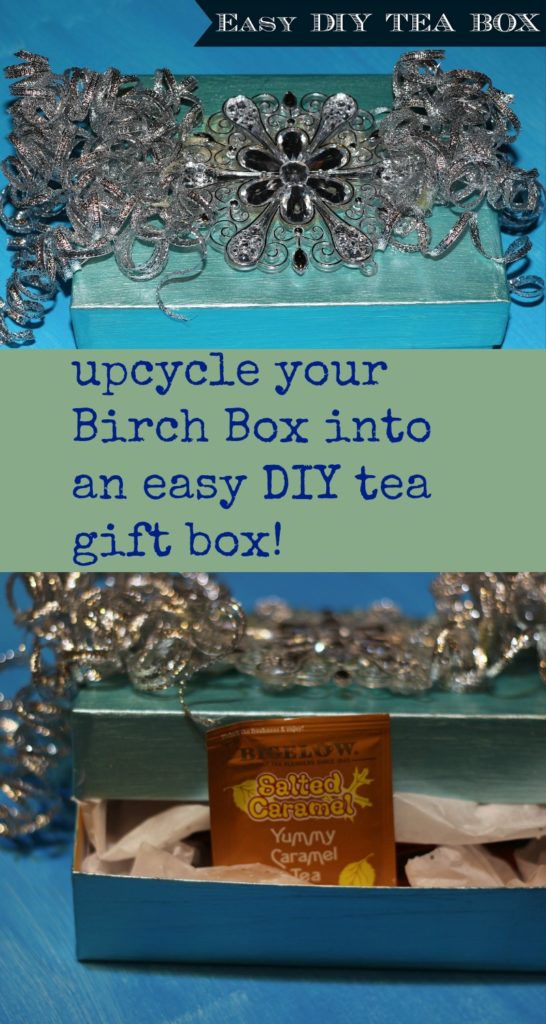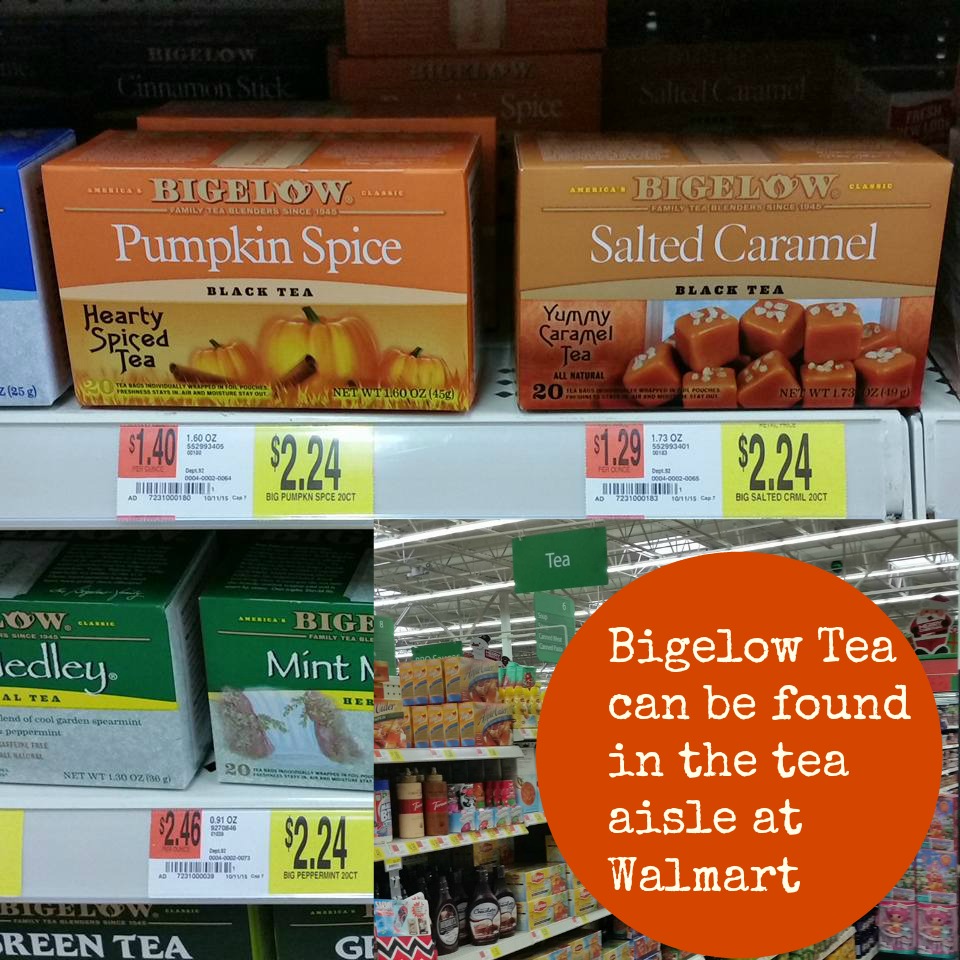 Thank you for reading! Are you following me on Facebook? Come on over!