Enjoy post-Christmas holiday fun at Six Flags Fiesta Texas Holiday in the Park
(This post may contain affiliate links. Read my full disclosure.)
If you're anything like me, the two weeks leading up to Christmas were madness. I love getting ready for the holidays but the hustle and bustle of it all kind of gets the best of me sometimes. Do this. Go here. Buy that. Just when you think you might be making some headway, you'll remember something else you need to do or manage to add something else to your plate. Six Flags Fiesta Texas Holiday in the Park
Seeing holiday lights shouldn't feel like a chore. Beautiful lights and decorations are one of my favorite parts about the holiday season. I'm not a fan of the overly commercialized Christmas but there's just something about Christmas lights that really get me into that spirit. There are lots of places to see lights in San Antonio, and we try to get to as many of them as possible, but between the school Christmas program, the shopping, the volunteer work, the parties, the trips to the post office, and more shopping because you forgot something…well, sometimes knocking the fun stuff off of your holiday to-do list becomes a chore. Six Flags Fiesta Texas Holiday in the Park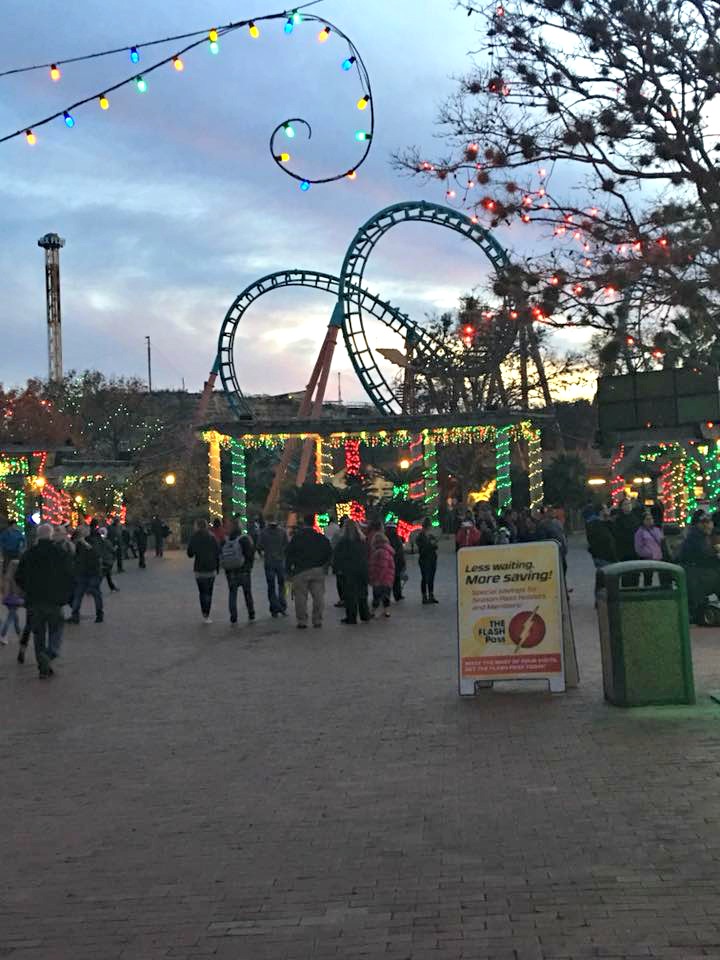 [Tweet "You can still enjoy holiday fun at @SF_FiestaTexas @Sixflags #HolidayInThePark"]
And, that's no fun.
One of the best places to see Christmas lights and have some holiday fun in San Antonio is at Six Flags Fiesta Texas' Holiday in the Park. Fortunately, the celebration is on until January 7th, so if you didn't make it out to Six Flags before Christmas, you can still enjoy the park and all of the holiday fun it has to offer without being under the gun to get all of the Christmas things done.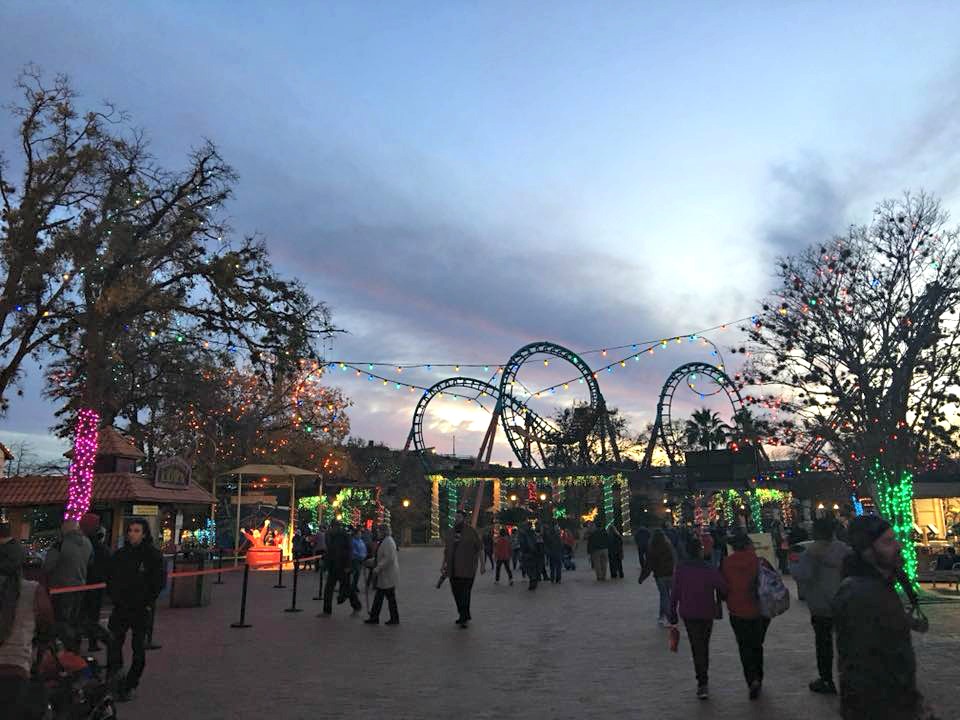 The (usually) mild Texas weather makes a family theme-park outing a great activity. Besides, you need to get the kids out to burn off some energy and to walk off all of those cookies, right?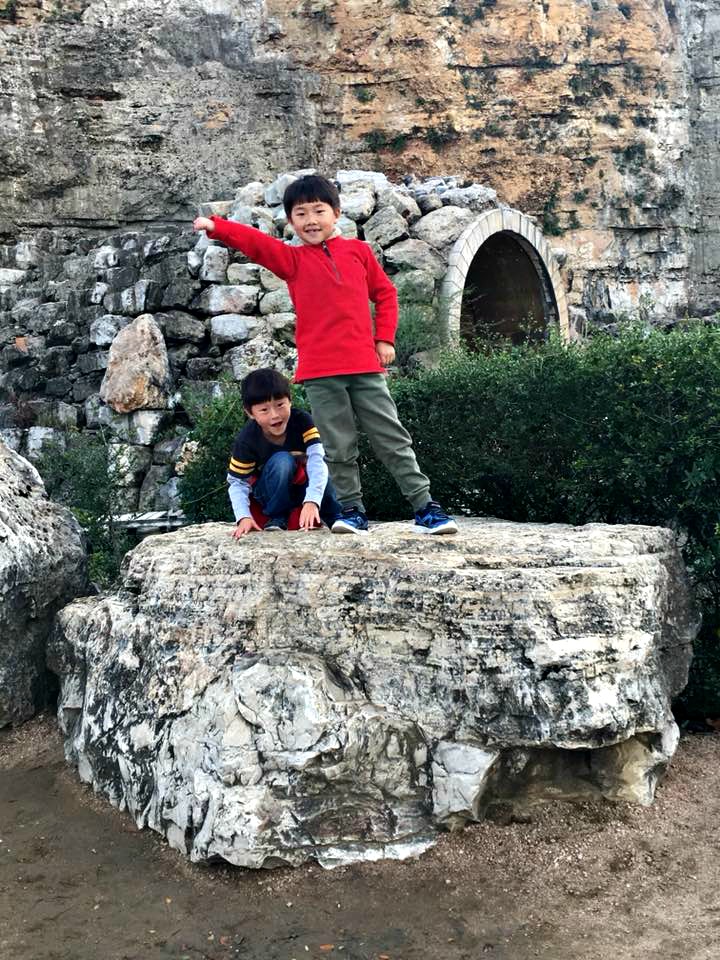 Most of the rides and attractions are open and operating. You can get information on what's open and current wait times via the Six Flags App, which you can download free from the iTunes or Google Play Stores. In addition to the regular rides, there is spectacular Christmas entertainment that you shouldn't miss. Grab a schedule when you walk into the park and try to hit all the shows.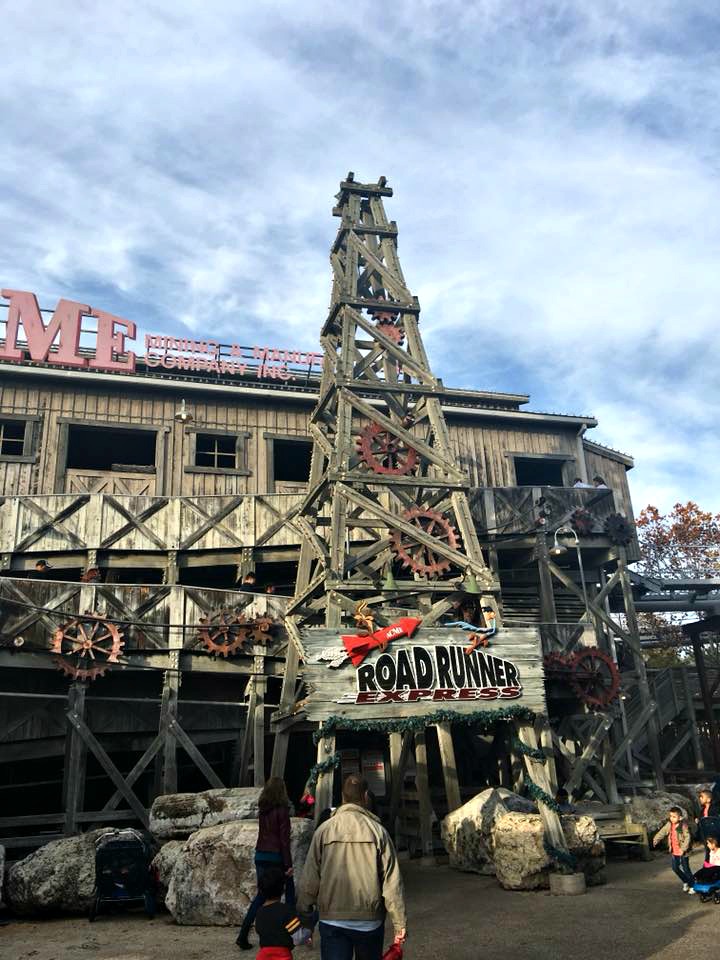 The rides will be there during the regular season, so if your family likes musical shows, make those a priority when you go to Holiday in the Park. You can easily hit Looney Tunes Christmas in Sangerfest Halle, My Christmas Card to You in Rockville, and the Majesty of Christmas in the Zaragosa Theater in one visit. I also recommend checking out the Tinsletones show followed by the tree lighting. We missed that one this year because we were trying to squeeze in as many rides as we could, but it's a great one.
The shows don't change a lot from year to year. This was our fourth consecutive year attending Holiday in the Park at Six Flags Fiesta Texas, so the shows are very familiar. It makes for a really nice, tradition, though.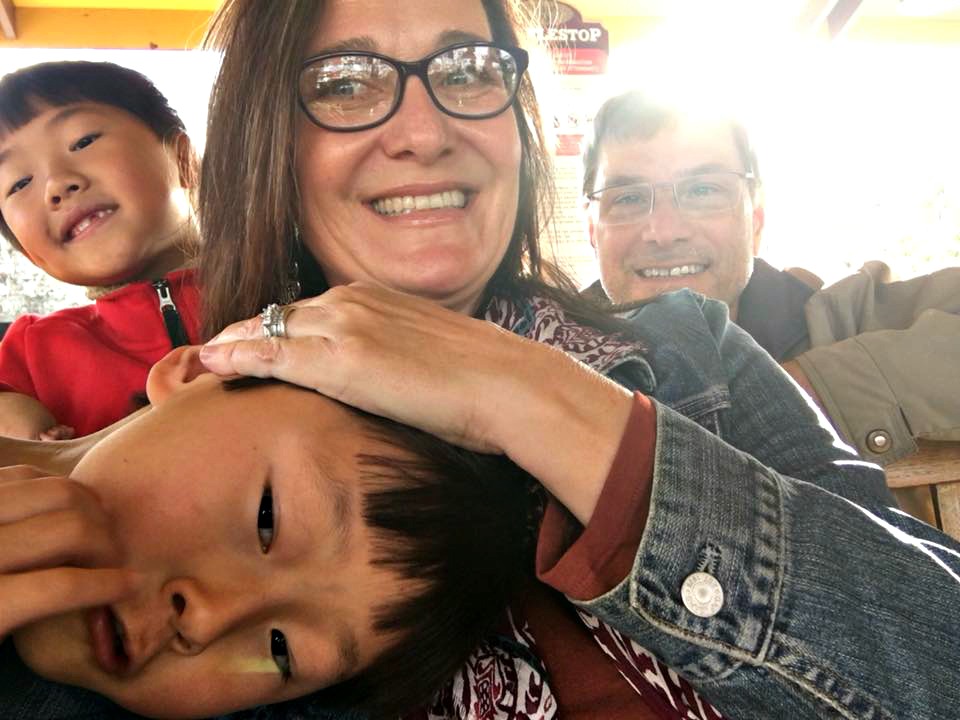 A word about lines. Plan to be in your seat at least 30 minutes before the show starts. We saw people lined up for The Majesty of Christmas 90 minutes out. We joined the line to get into the Zaragoza theater 40 minutes before showtime and it was all the way back to Sangerfest Halle…if you're familiar with Six Flags Fiesta Texas, you know that is one long-ass line. The doors opened 30-minutes before show time and the line moved fast and we were able to get great seats – it's a large capacity auditorium – but it would have been iffy if we'd have waited another 5-10 minutes.
[Tweet "Six Flags Fiesta Texas Holiday in the Park is on 'till Jan 7th @sixflags #holidayinthepark"]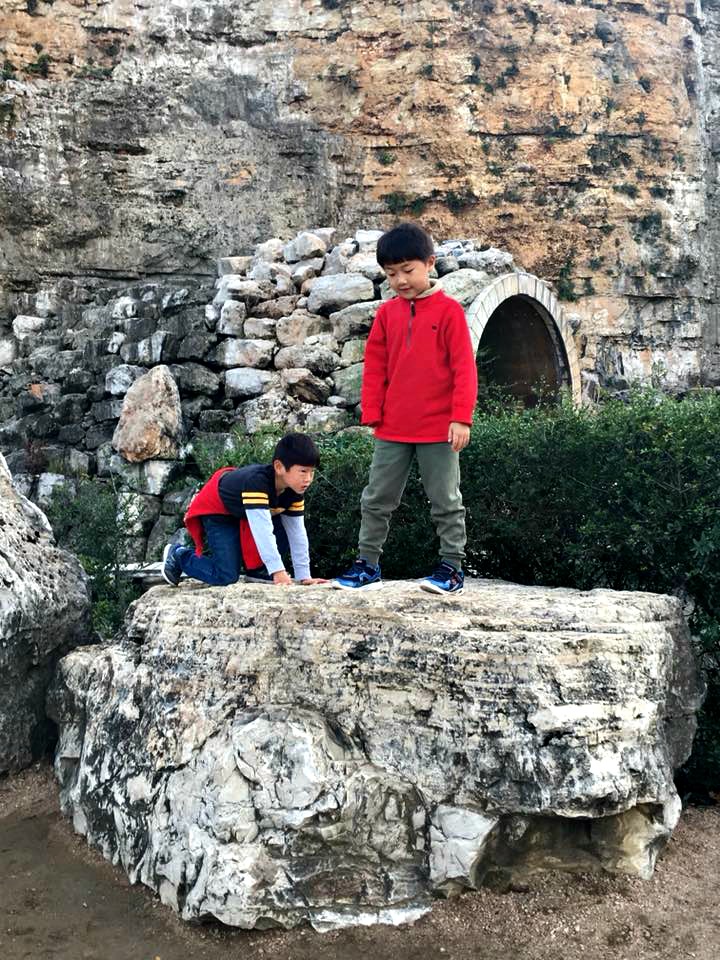 Although the Santa visits aren't happening anymore this year, I want to pass on that Six Flags Fiesta Texas had THE BEST Santa and elves. The entire area where you go for Santa photo opportunities is just adorable. This is worth marking your calendars for to go early. We squeaked in on the 23rd and I'm so happy my kids got to see "the real Santa."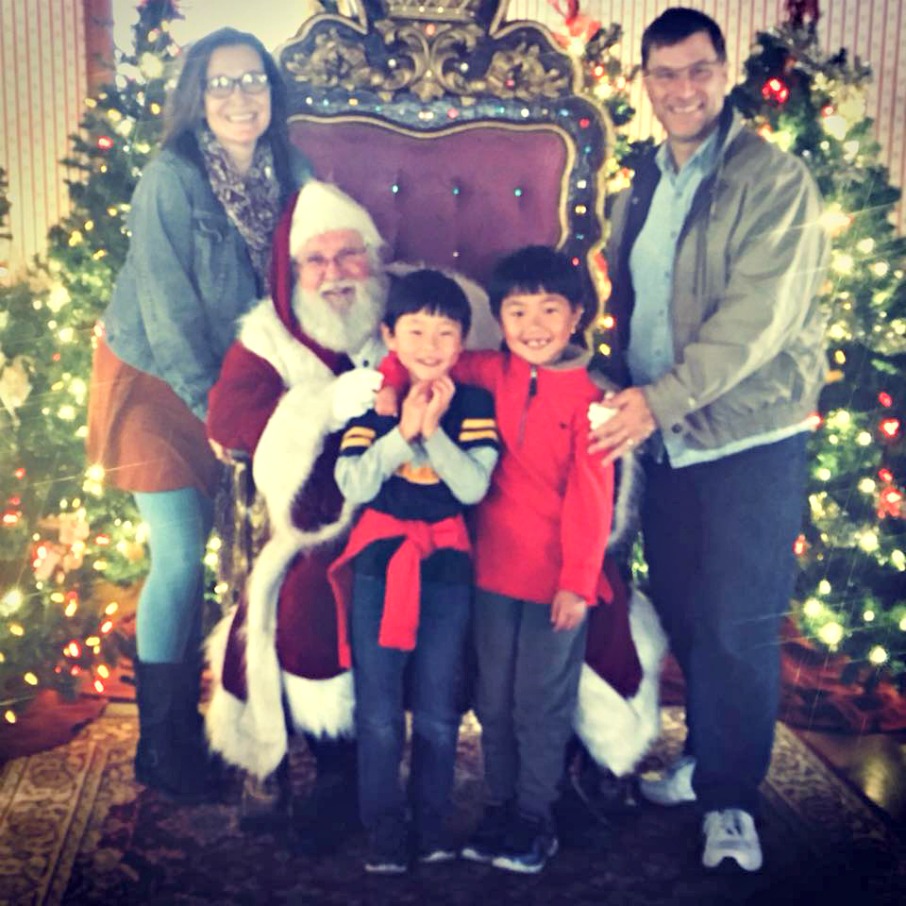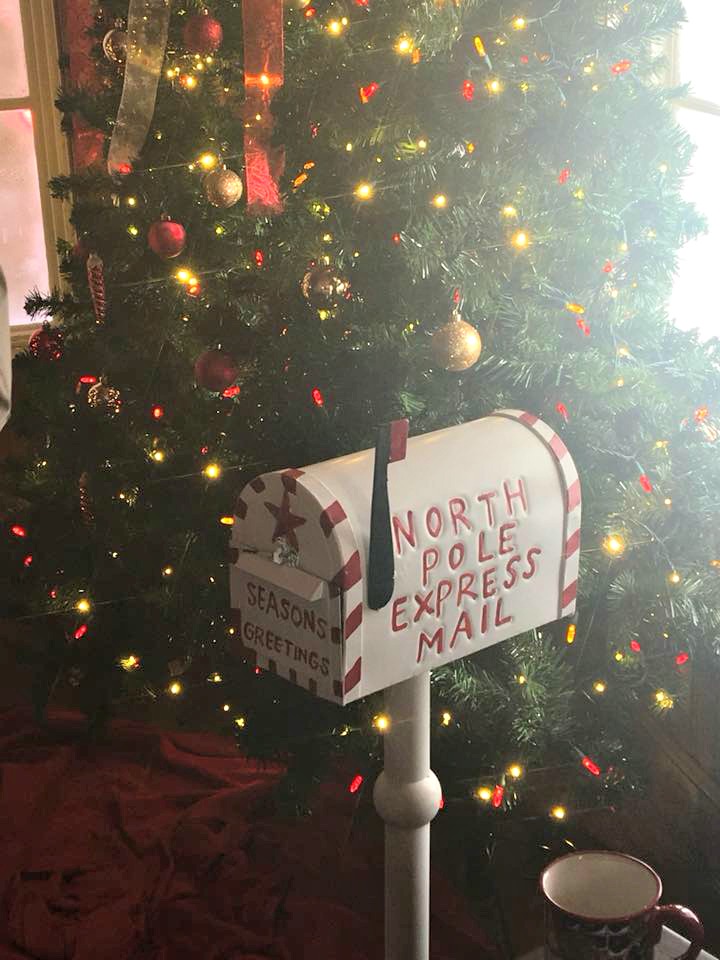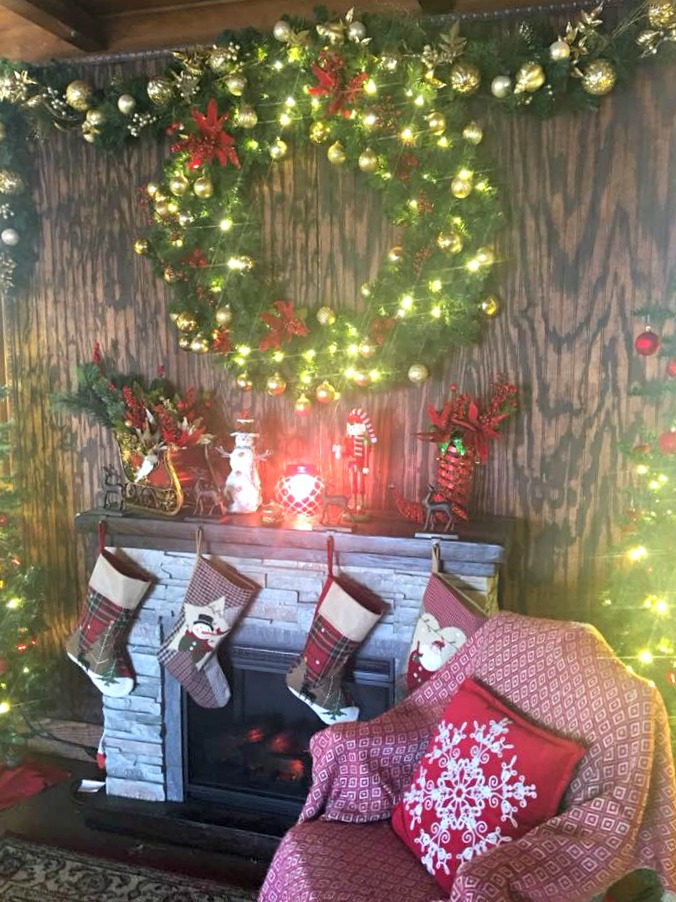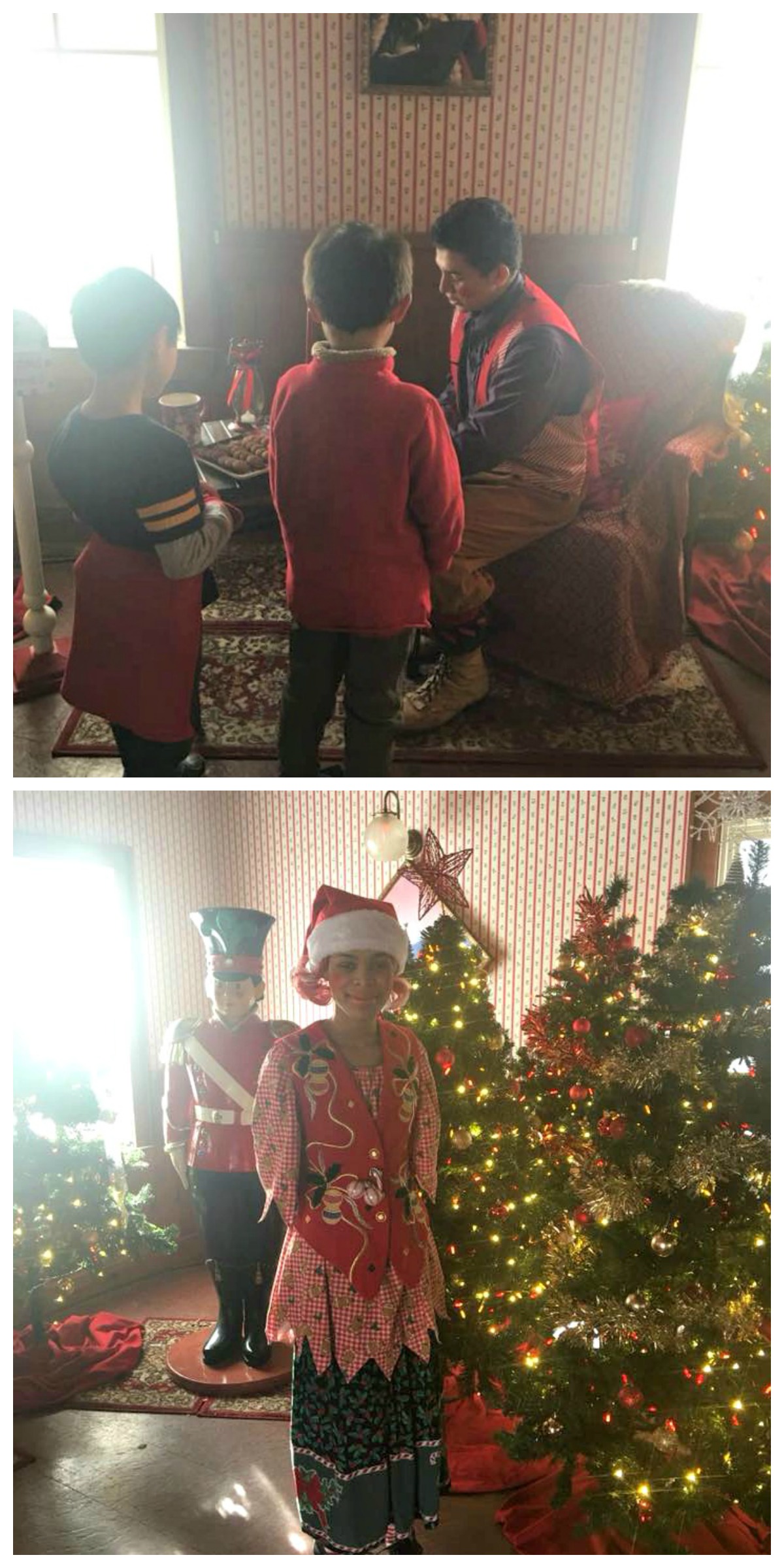 Check out this link to get more info on Six Flags Fiesta Texas and Holiday in the Park, to include ticket information. If the holiday hustle has left you a little bit frazzled, or if you're just breathing a sigh of relief now that Christmas is over, this is one thing you can still enjoy with your family. The lights are magical, the entertainment is awesome and the rides are always a big hit with my kids.
We are Fiesta Texas season pass holders. This post is not sponsored and we don't receive any special discounts or perks when we visit Fiesta Texas…I'm just passing on info about something my family enjoys every year. Check out what might be happening at a Six Flags park in your neck of the woods. There are 20 parks in North American…maybe one of them is in your neck of the woods. If so, you should go!
Thank you to Mazda and DriveShop USA for allowing us to have the loan of the CX-3 for the week. This is a sleek, sporty and zippy little car that I enjoyed driving around town.
You might also like:
SeaWorld's Christmas Celebration
Zoo Lights at the San Antonio Zoo
Christmas stuff you can do in Gonazles, Texas
More about the Mazda CX-3:
The color of this car is called "Snowflake Pearl Mica." Unfortunately, my pictures don't do it justice but it's a lovely, pearlescent not-quite-white color. The CX-3 is available in seven other colors as well, but having had a gander at the Snowflake Pearl Mica in person, I am pretty sure this is what I'd select. Living in San Antonio, Texas where the weather is hot most of the year, I want a light-colored car. The Snowflake Pearl Mica has a lot of depth and it's definitely a notch above plain white.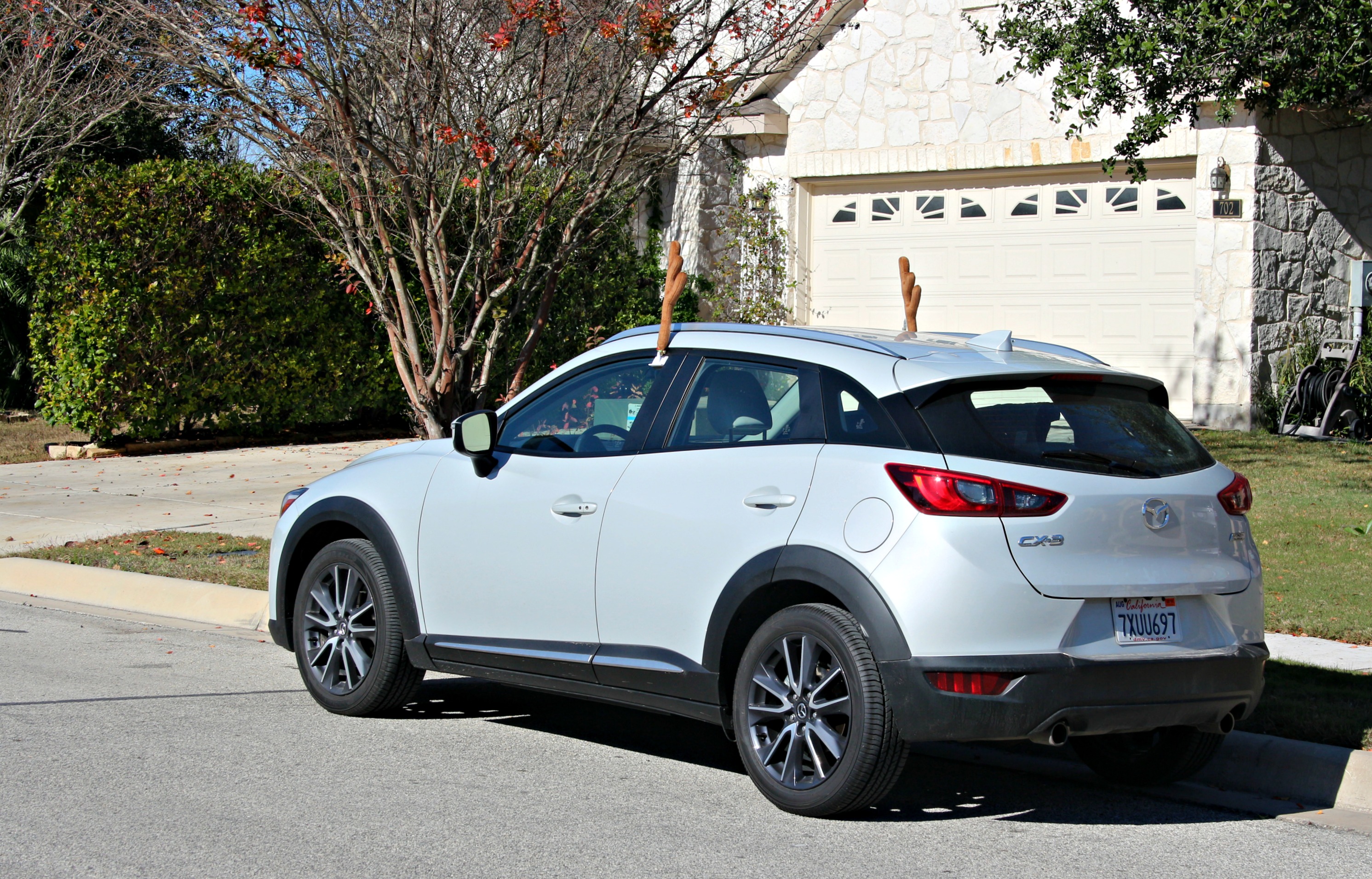 The Mazda CX-3 comes in three styles: Sport (starting MSRP $20,110), Touring (Starting MSRP $22,195) and Grand Touring (Starting MSRP $25,165.)
The moment you sit down in the CX-3, you're elevated in a driver-centric cabin, designed to expand your visibility of the world around you. The dash features futuristic-looking analog dials and a full-color display screen. Every detail of the CX-3 makes it feel like a second home—and driving feel like second nature.
You can drive with confidence in the Mazda CX-3. Weather and road conditions can change in an instant. That's why Mazda's available smart predictive i-ACTIV AWD® all-wheel drive system is always on alert, monitoring conditions and ready to adjust power delivery to help give you optimal traction before your wheels can slip.
We found this car to be smart, responsive, sleek and surprisingly roomy. While this probably isn't going to be your first choice for your primary family car, the Mazda CX-3 fit two child booster seats in the back quite comfortably. In fact, our two seven-year-old boys were able to buckle themselves in without having to shift and jiggle their boosters seats around. I don't think I'd be able to full-time give up my minivan but if you had to make a quick switch to the CX-3 (swapping cars is part of family life, right?) this is pretty seamless and comfortable.
This is a comfortable, sleek, and snazzy car at a very affordable pricepoint.