Super Cute Year of the Dog Chinese New Year Craft
(This post may contain affiliate links. Read my full disclosure.)
Happy (almost) Chinese New Year! We are celebrating the Year of the Pig in 2019 but that's no reason not to do this super cute Year of the Dog Chinese New Year Craft. People who were born in 1934, 1946, 1958, 1970, 1982, 1994, 2006 and 2018 all fall under the sign of the dog, who's key characteristic is loyalty, which kind of makes sense. If you have someone born under this sign, this is an easy and fun thing to make…or you can just make it because it's cute and still celebrates what is one of my favorite holidays ever. Also, you could EASILY use pink construction paper and modify the ears and facial features to make a Year of the Pig Chinese New Year Craft. That has been on my list of stuff to do and I just haven't gotten to it yet.
While this Year of the Dog Chinese New Year Craft is inexpensive, you does does require some patience and adult supervision because of all the cutting. The bonus is that you can put these together with things you have on hand. If you're looking for something to do with your classroom, your scout troop, your church group, or if you're super cool and having a Chinese New Year party, these are awesome crafts and/or favors, and you can use your imagination on what to put inside.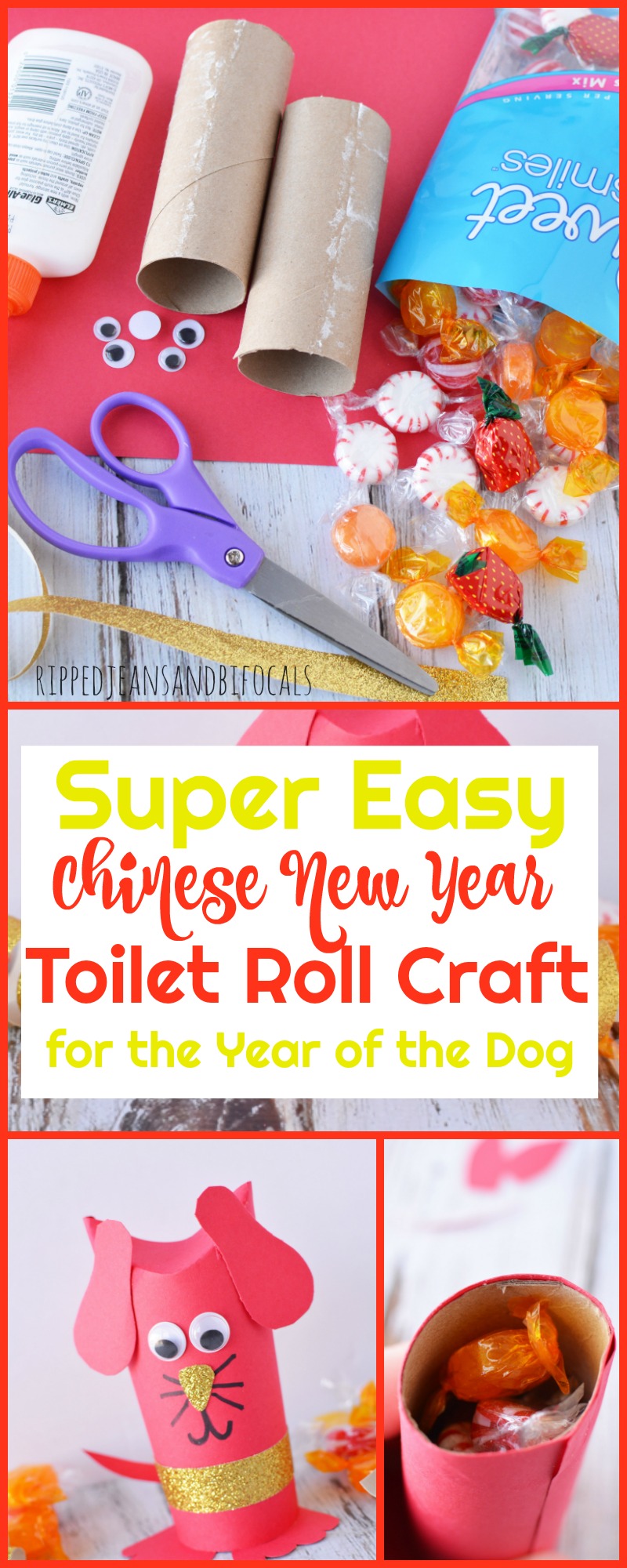 Disclaimer: We are a participant in the Amazon Services LLC Associates Program, an affiliate advertising program designed to provide a means for us to earn fees by linking to Amazon.com and affiliated sites
[Tweet "Super cute Year of the Dog Chinese New Year Craft #CNY #YearOfTheDog"]
And yes…I get that they look a little bit like Clifford the Big Red Dog but who doesn't like Clifford the Big Red Dog?
This post is shoppable, which means you can click the links in the supply list and purchase any of your needed items from Amazon. Amazon is awesome because they bring the things you need to your door and you don't have to put on pants or shoes to get them amiright????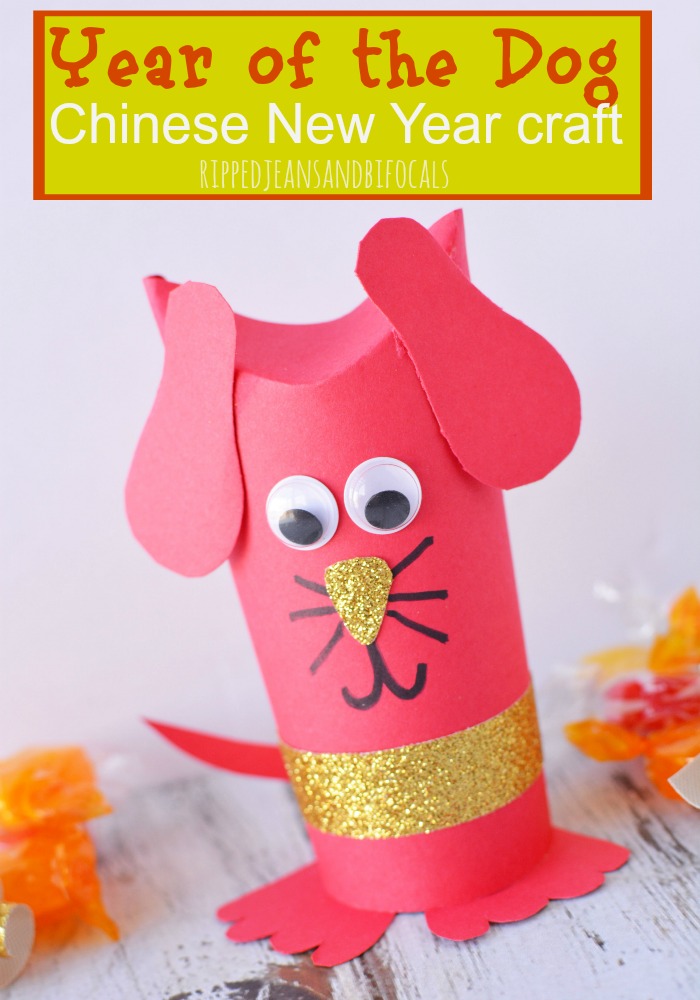 Here's what you need:Toilet paper rolls
Hard candies
Red card stock
Paper trimmer
Gold glitter ribbon
White glue
Google eyes
Black marker
Scissors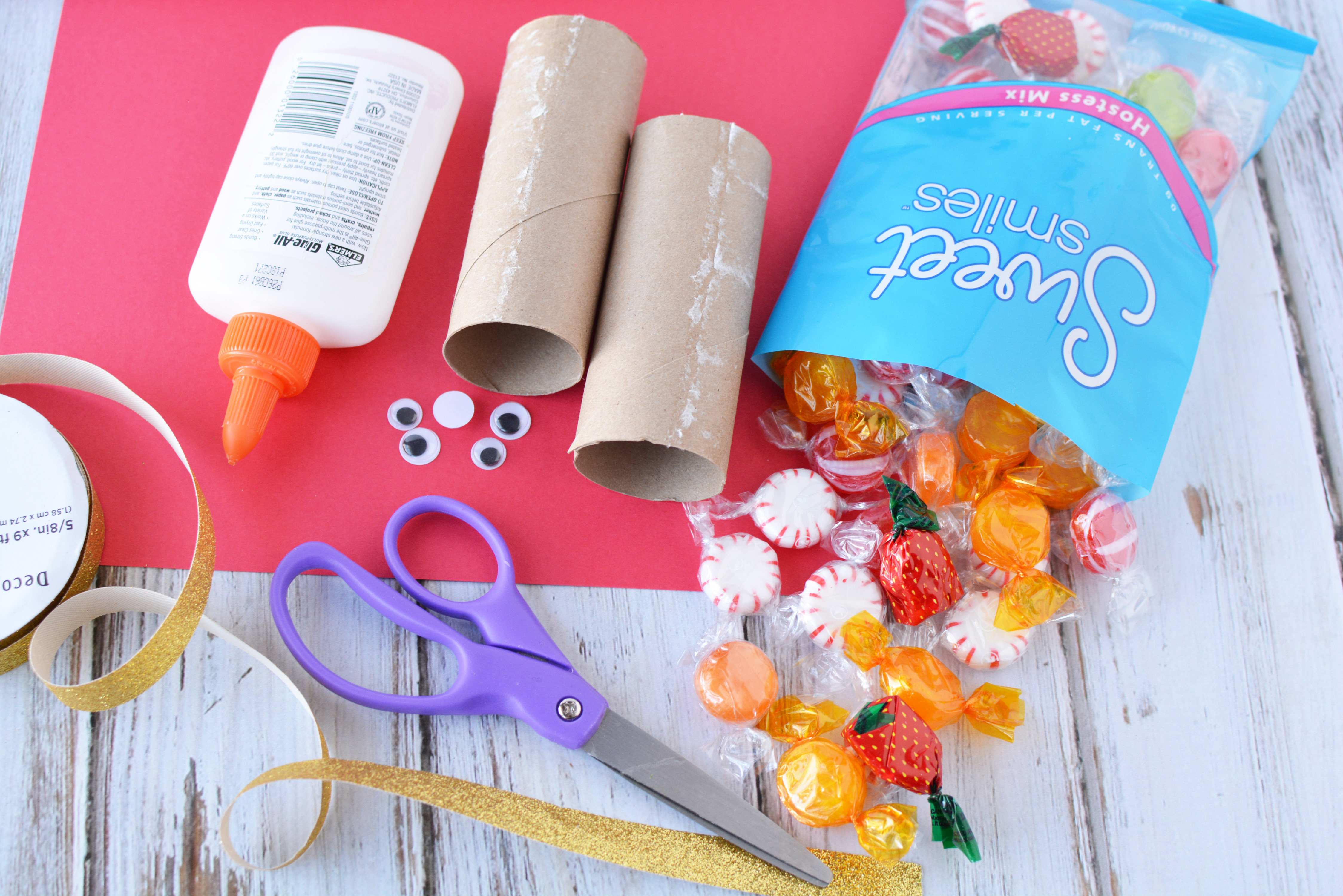 Directions:
Use a paper trimmer to trim a piece of red card stock to 4.25″ x 6.5″. Wrap around the toilet paper roll and use white glue to affix each end as shown.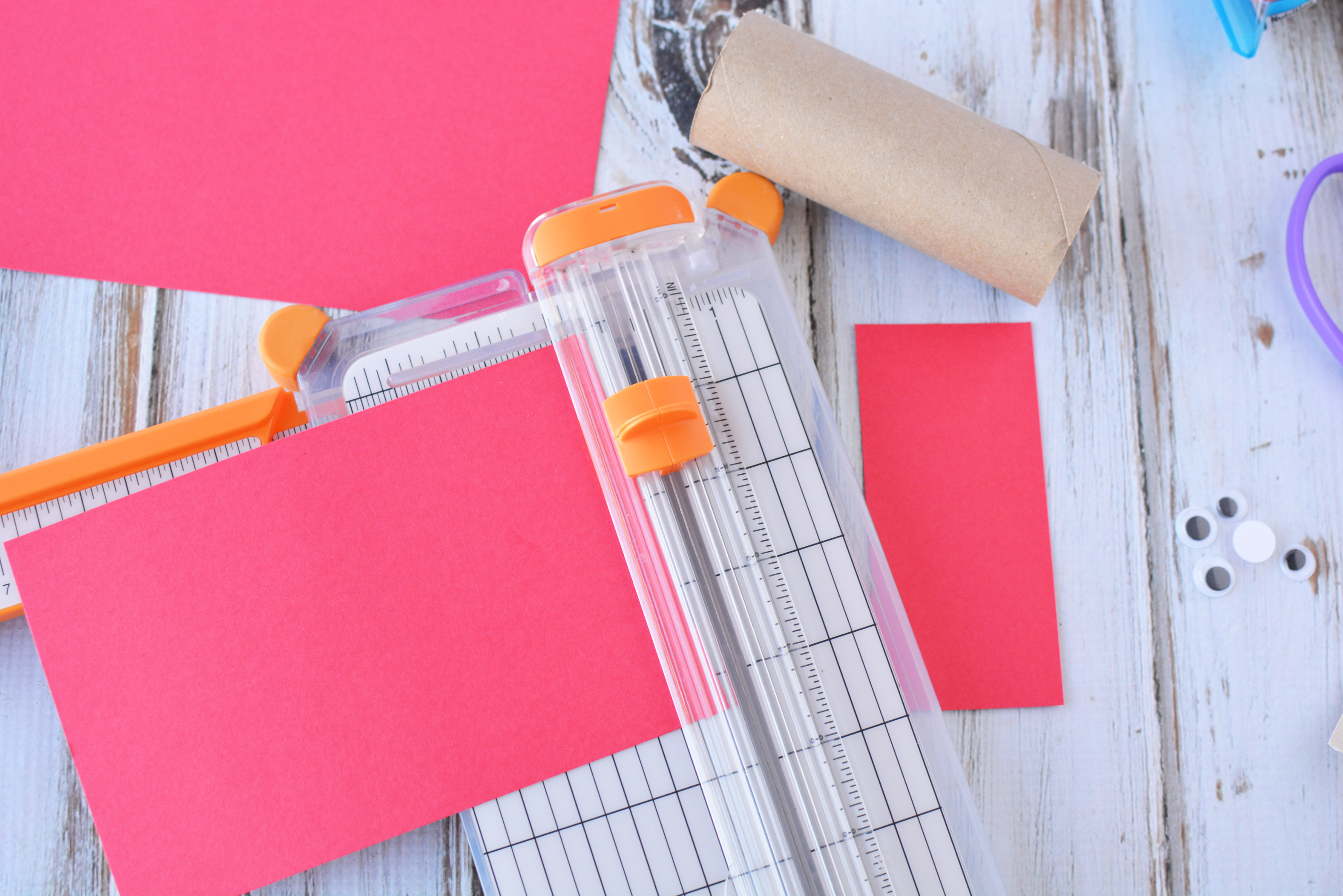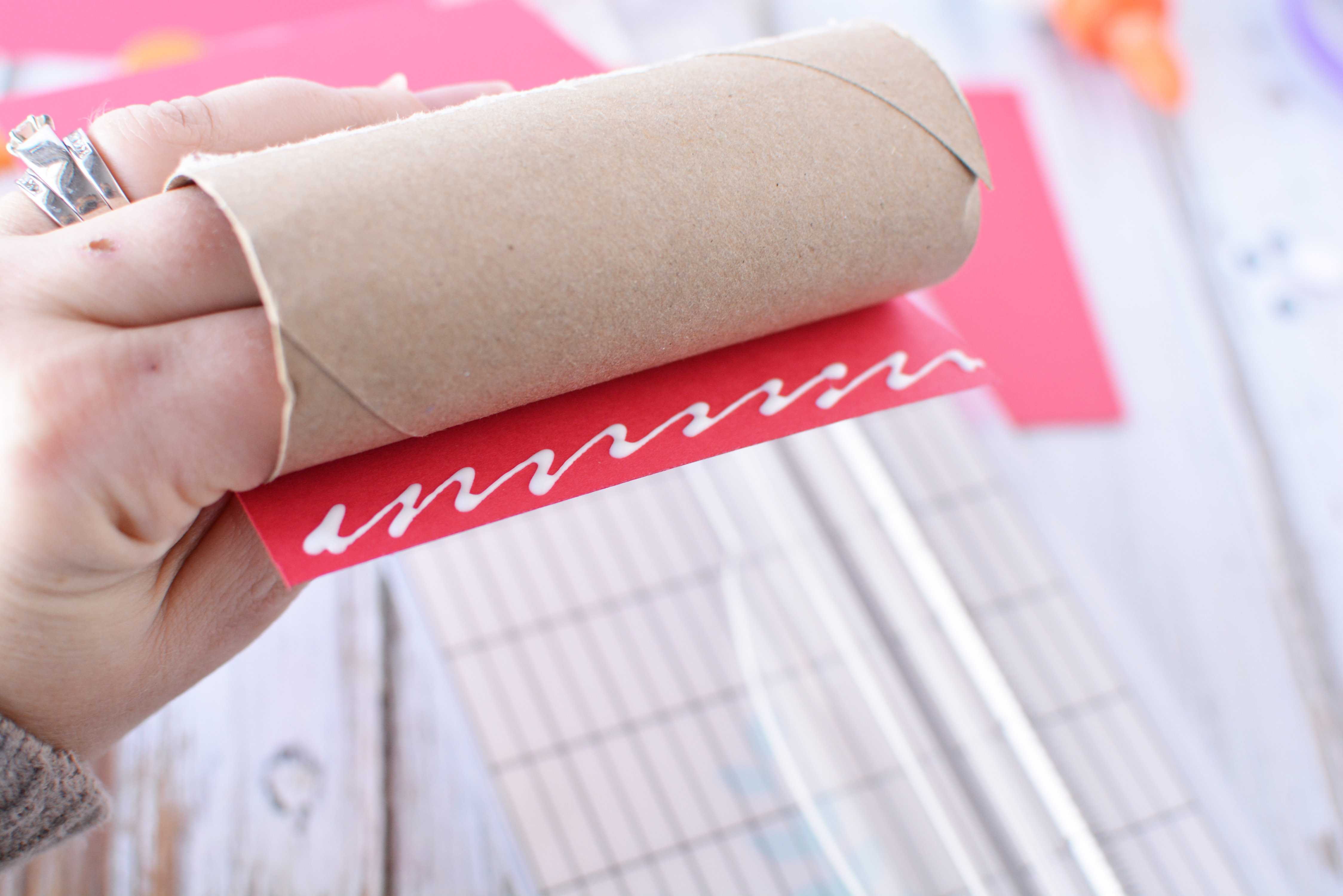 Cut two feet out of red paper. Make sure the feet are oblong and big so they hold the candy inside of the tube. Place the feet under the tube and glue the overlapping pieces together.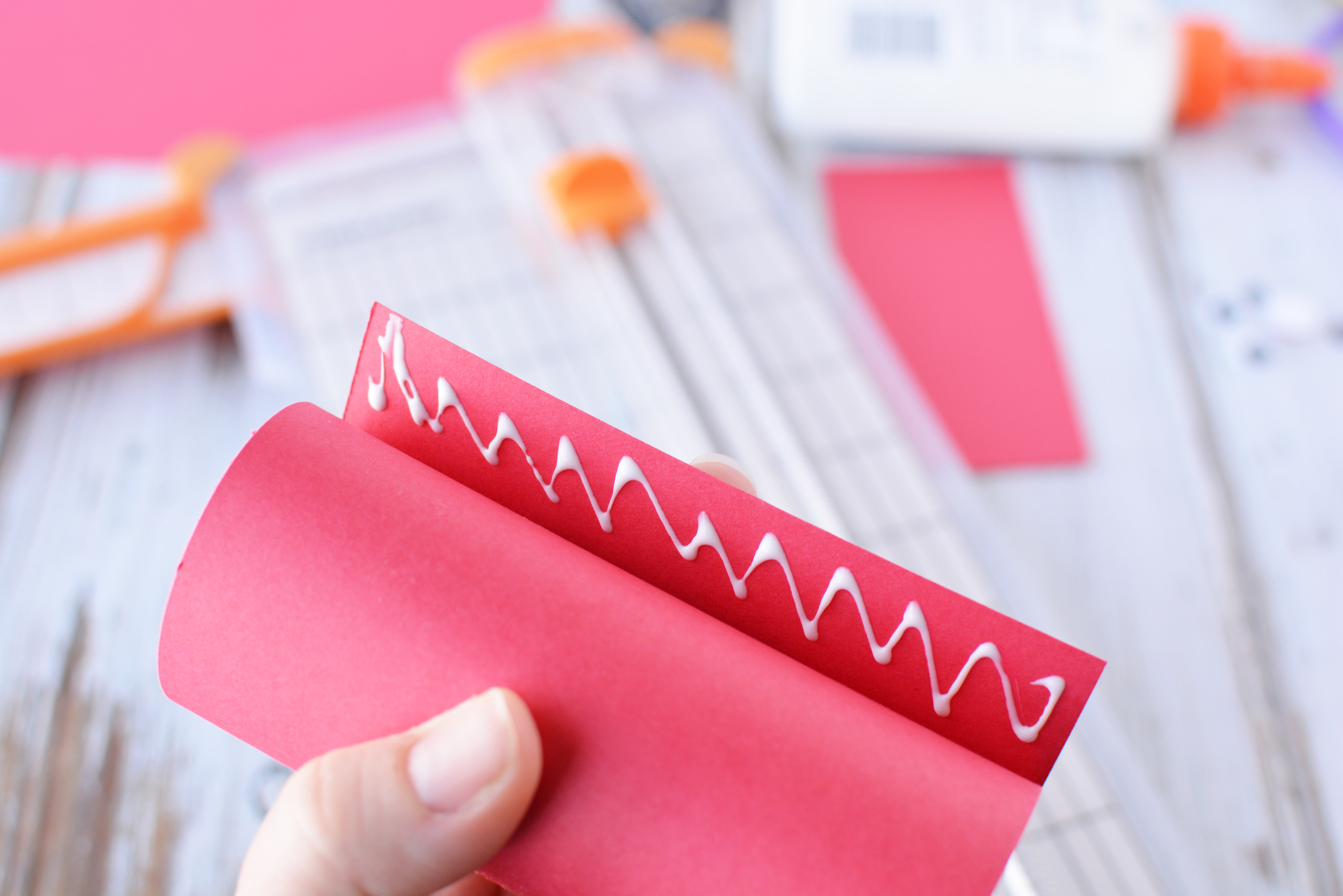 Fold one end of the feet and tuck it inside the tube and glue it.
Add a thin amount of glue on the bottom rim of the tube and attach the feet to the tube. Let dry.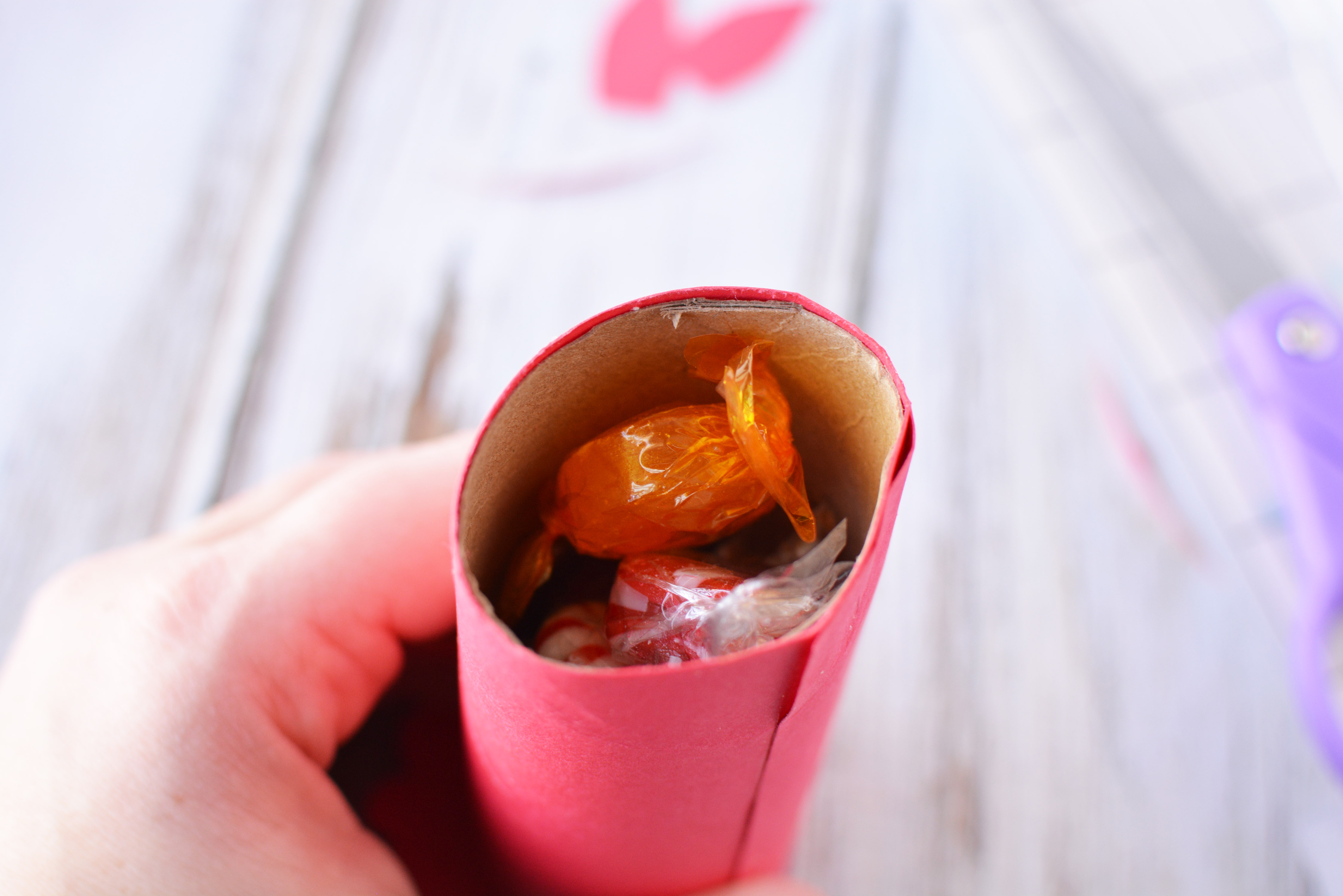 Fill the tube with candy and press firmly on the top edges to fold inward.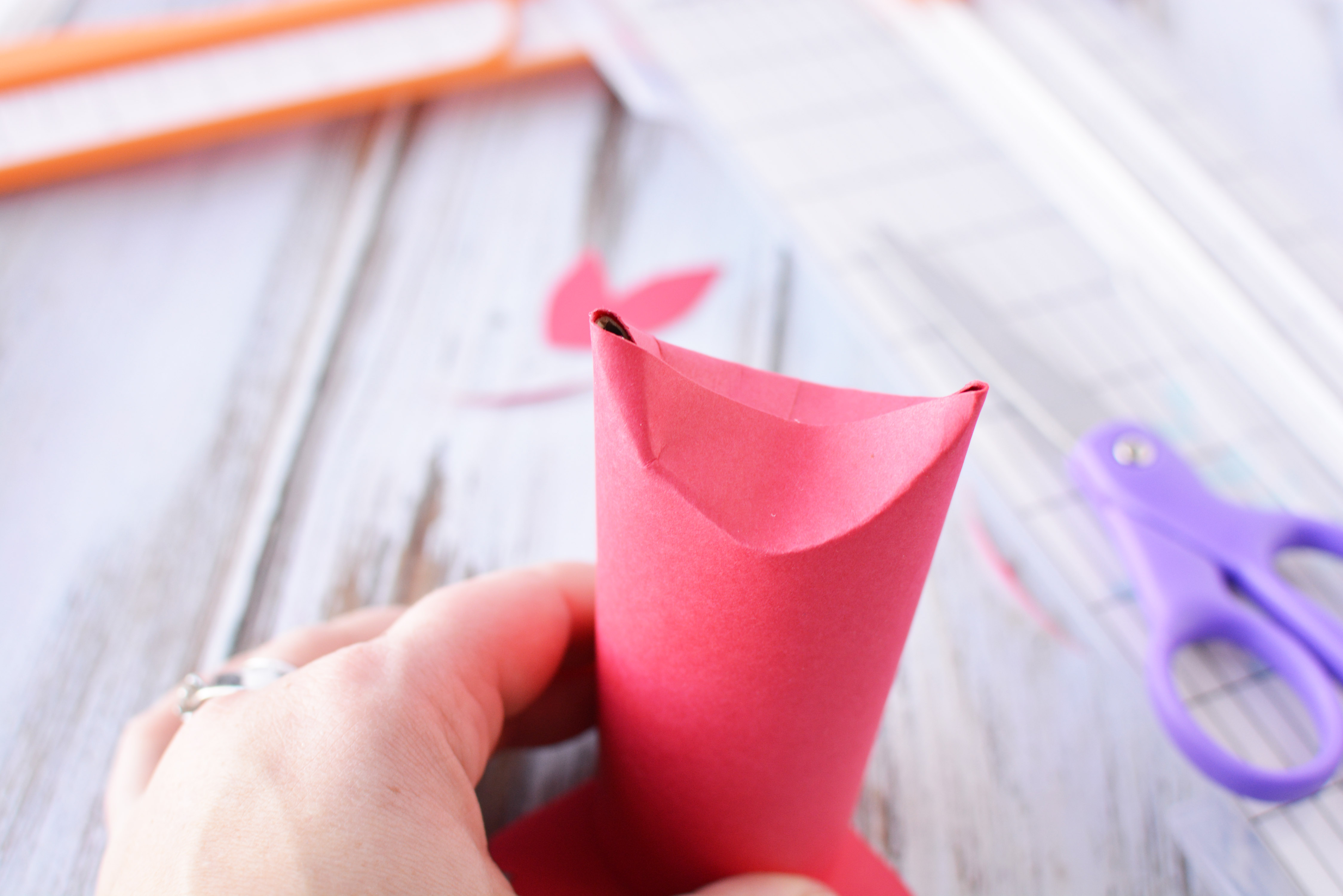 Cut out a tail and bean shape ears from card stock and attach to the tube. Add google eyes and attach with glue. Draw a face onto the dog and cut out a gold nose out of ribbon. Attach with white glue.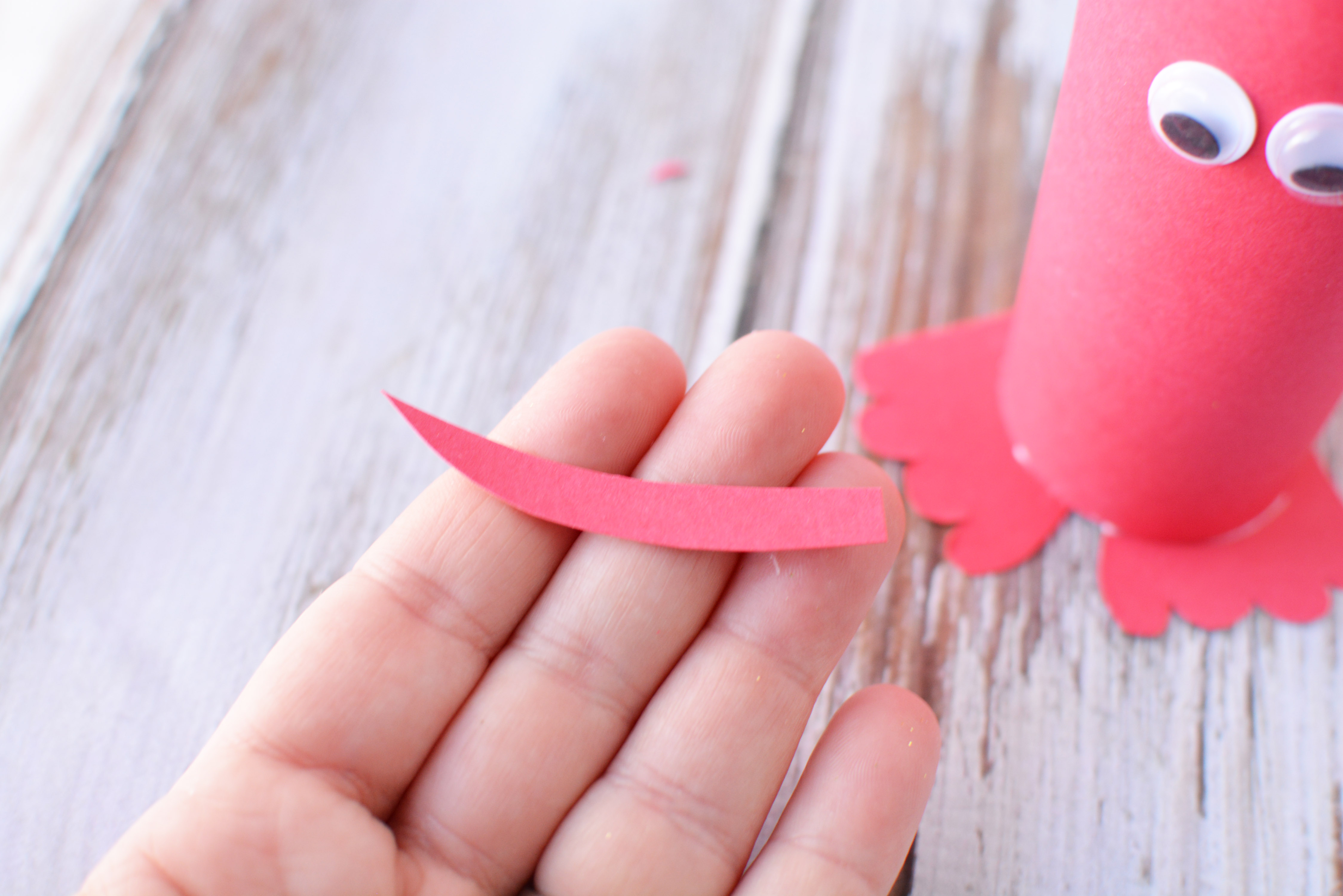 Wrap a piece of ribbon around the body as a collar. Let set to dry completely.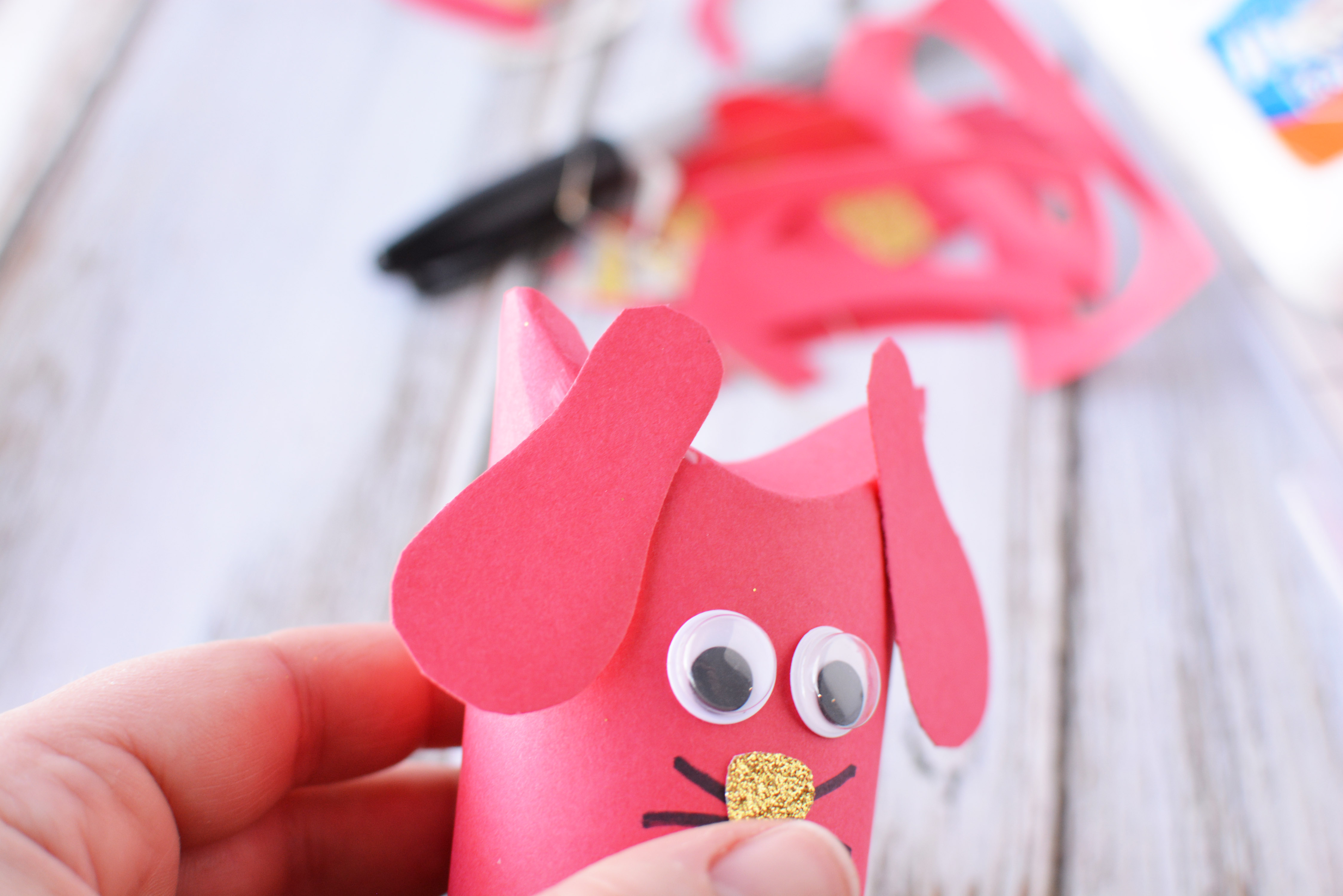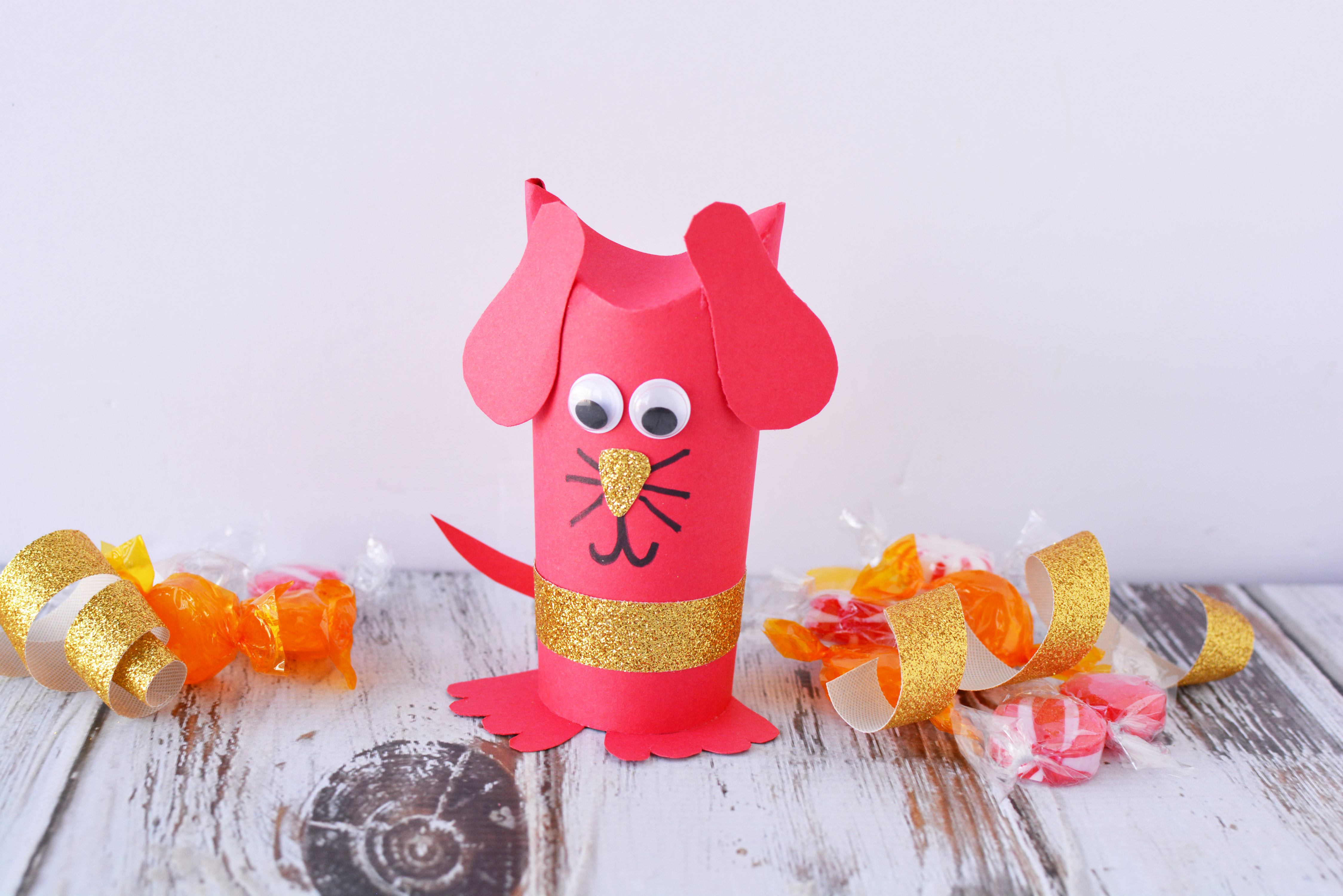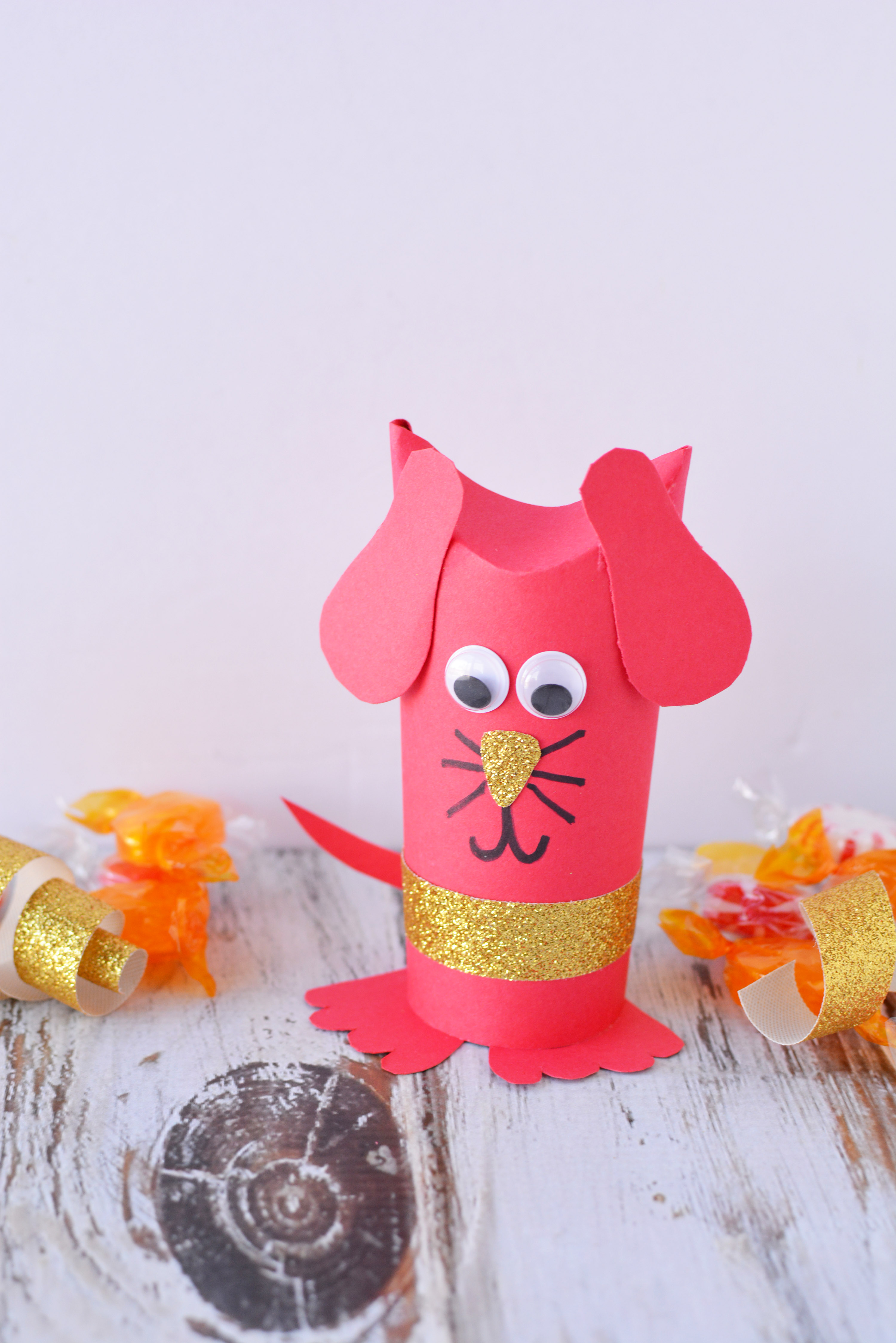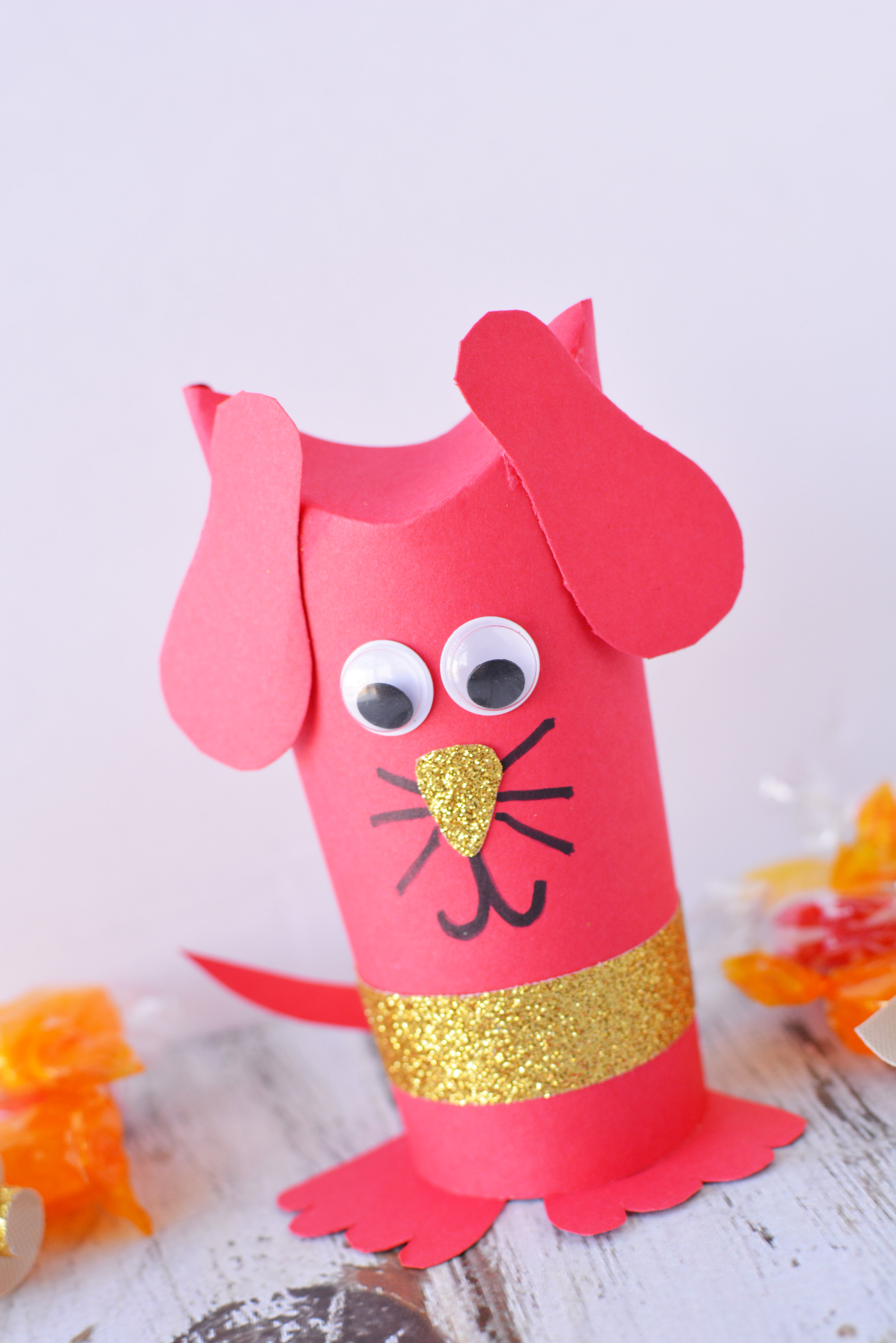 YOU MIGHT ALSO LIKE:
Celebrating Chinese New Year with Kids
Chinese New Year Coloring Pages
Celebrating Chinese New Year with Spicy Lettuce Boats