Stay Ahead of Your Cold by Taking Zicam® Cold Remedy at First Sign (Because moms don't get sick days)
This shop has been compensated by Collective Bias, Inc. and its advertiser. All opinions are mine alone. #ZicamAtFirstSign #CollectiveBias
I love being a travel writer…it's brought me (and my family) more memories and more joy and more appreciation of people and places than I could ever imagine. I feel very lucky that I get to call this my job. But, just like with any job, you sometimes have to keep pushing through when you're sick…and if you're a mom, you know there is no such thing as a sick day or a day off. 2018 was an incredible year of travel for me: I went on 28 trips, some alone, some with just my kids, some with just my husband, and some with all four of us. I love traveling but you know what stinks? Getting that "Oh boy, I feel a cold coming on" when you're prepping for a trip. I had this happen to me twice this year and it is beyond miserable to travel when you have a cold. This year, I'm making a plan and taking charge of my self care a little bit more because…how does that go? 'Ain't nobody got time for that. I don't have time to get sick (neither do you, probably) so I've put together some tips on how to stay ahead of your cold by taking Zicam® Cold Remedy at first sign.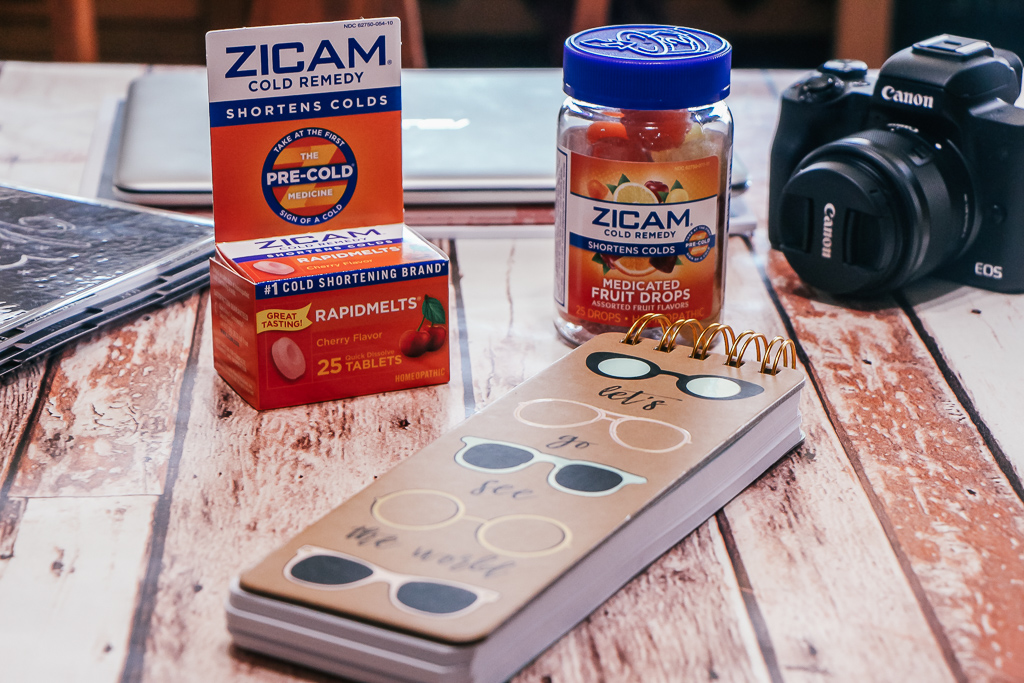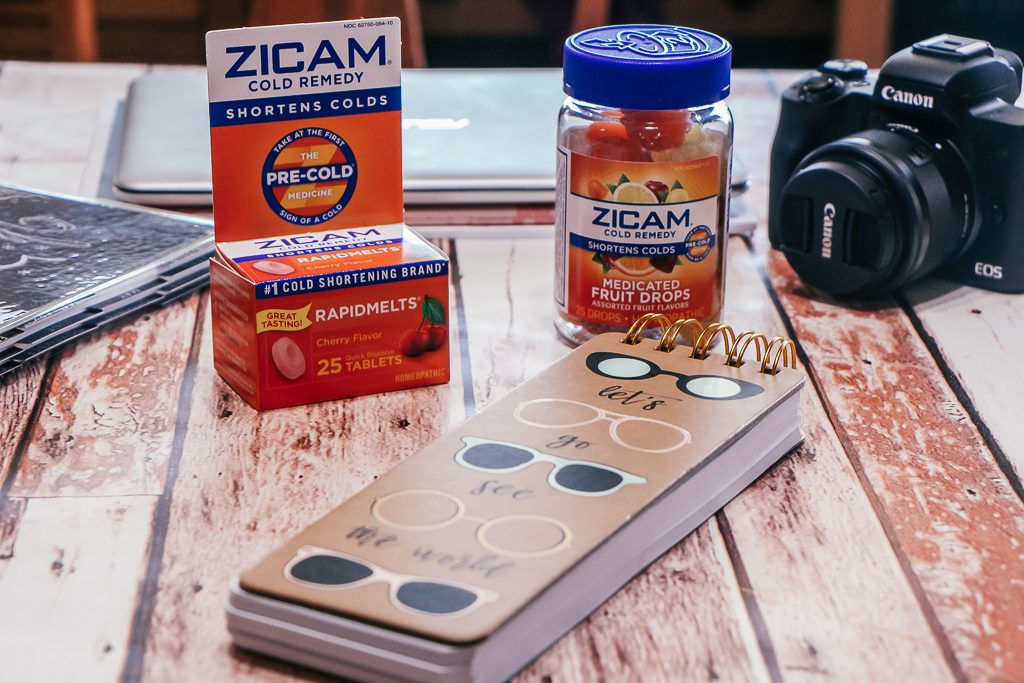 Stay Ahead of Your Cold by Taking Zicam® Cold Remedy at First Sign (because moms don't get sick days)
1. Stock up on the essentials you need to fight a cold…
…before you get a cold. This is the time of year people get colds (and pass them around and pass them around…ugh) and we all know life doesn't stop because of that. My local Walmart has a great selection of Zicam® Cold Remedy products that I've stocked up on because it's "that time of year."
Zicam® Cold Remedy Medicated Fruit Drops are my weapon of choice against a cold…so I break these out at my first sign of sniffles or that scratchy feeling in the back of my throat that tells me I'm coming down with something. Zicam Medicated Fruit Drops are clinically proven to shorten the length of a cold when taken at the first sign and that's a big winner winner chicken dinner for me…no one likes being sick and if I can make a cold go on its way faster? YES PLEASE.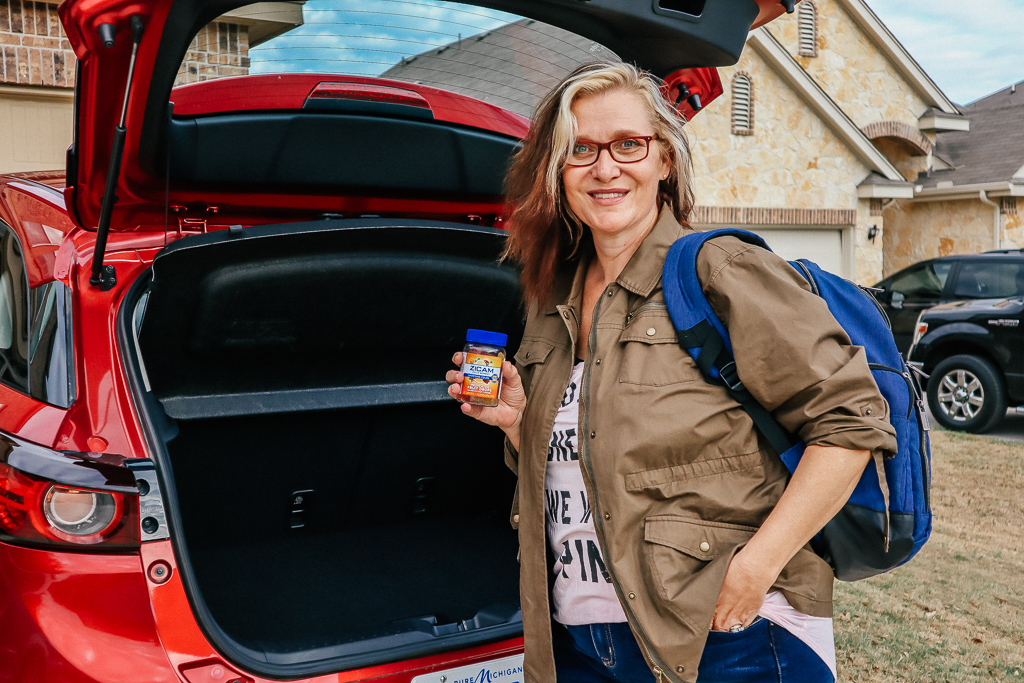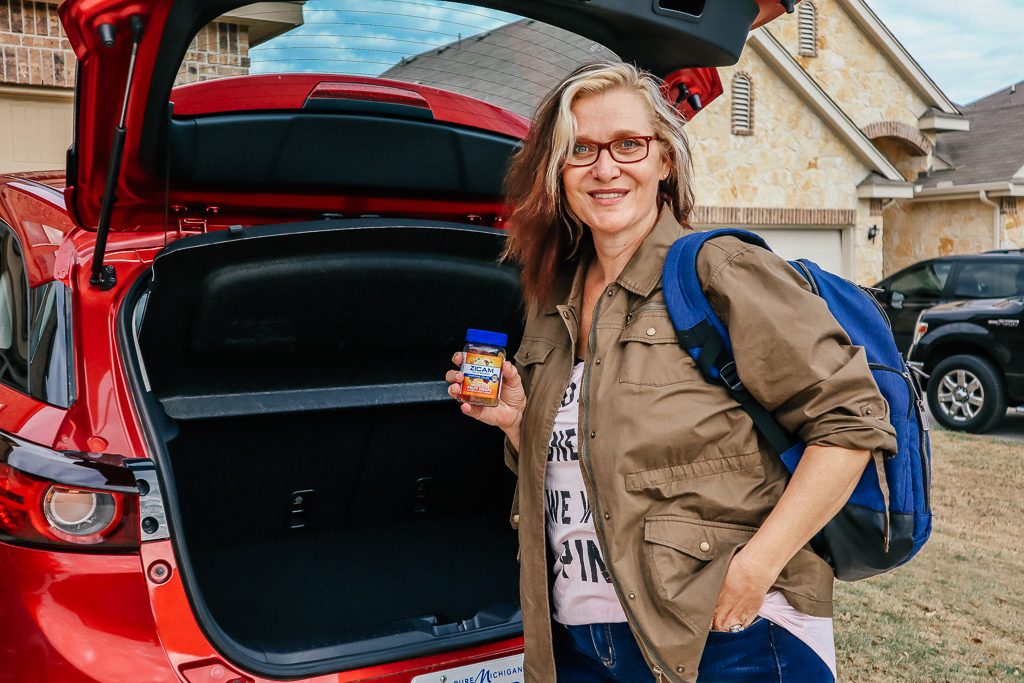 Zicam Medicated Fruit Drops are a great tasting addition to Zicam® Cold Remedy's already impressive array of cold shortening product, which includes RapidMelts® Nasal Swabs and Nasal Spray. They're tasty and soft (because who likes medicine that tastes gross) and come in three distinct flavors: orange, lemon, cherry, and elderberry (limited distribution). They also contain contain pectin, a premium gelling agent that helps prevent the product from melting and sticking together. As someone who's had their gummie vitamin supplements melt while traveling through the Southwest, this is a pretty cool thing.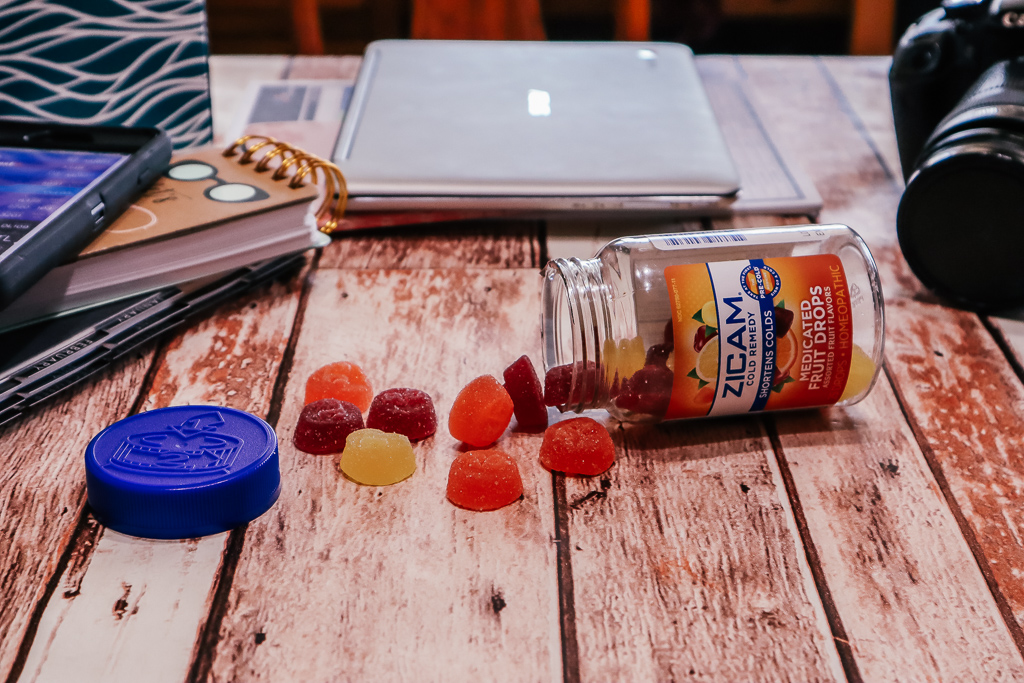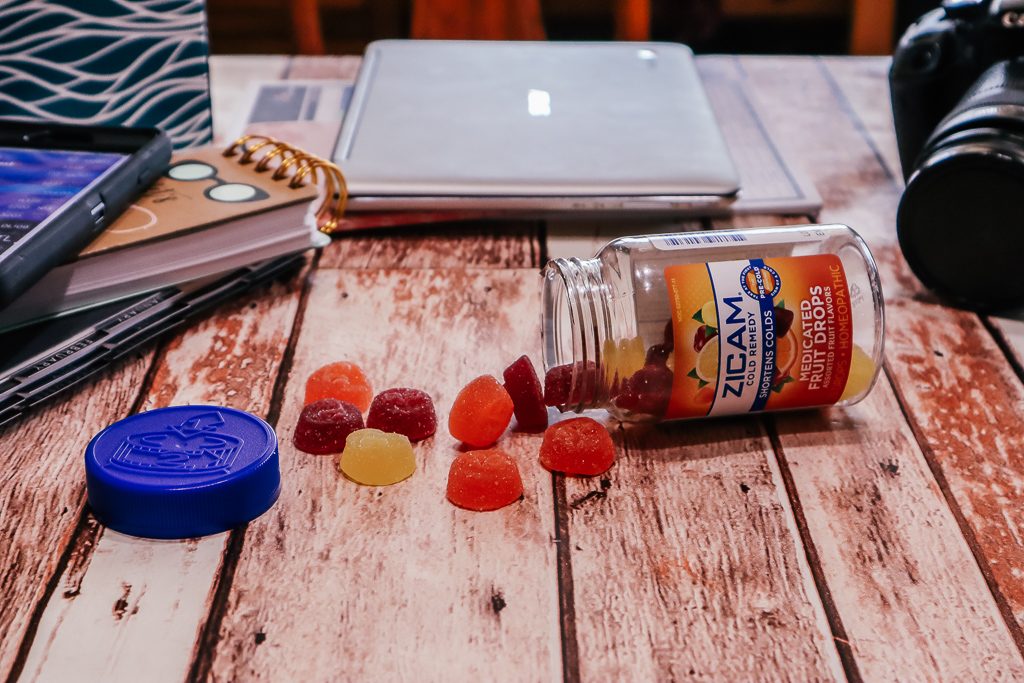 I also recommend Zicam® Cold Remedy RapidMelts® which are great for travel since they come in a smaller container, making them a little more portable if you're limited on space. Zicam RapidMelts come in three flavors: Citrus, Cherry and Lemon-Lime with Echinacea. They're non-drowsy (great for people on the go like me) and non-habit forming. They quickly dissolve in your mouth with no need for water.
Zicam® Cold Remedy products are the #1 Cold Shortening Brand Based on Sales Data of Homeopathic Cold Shortening Brands and the #1 Pharmacist Recommend Brand for Zinc Cold Remedies & Homeopathic Cold Products. These products are a safe and effective way to make your cold go away faster. This is way better than just treating the symptoms.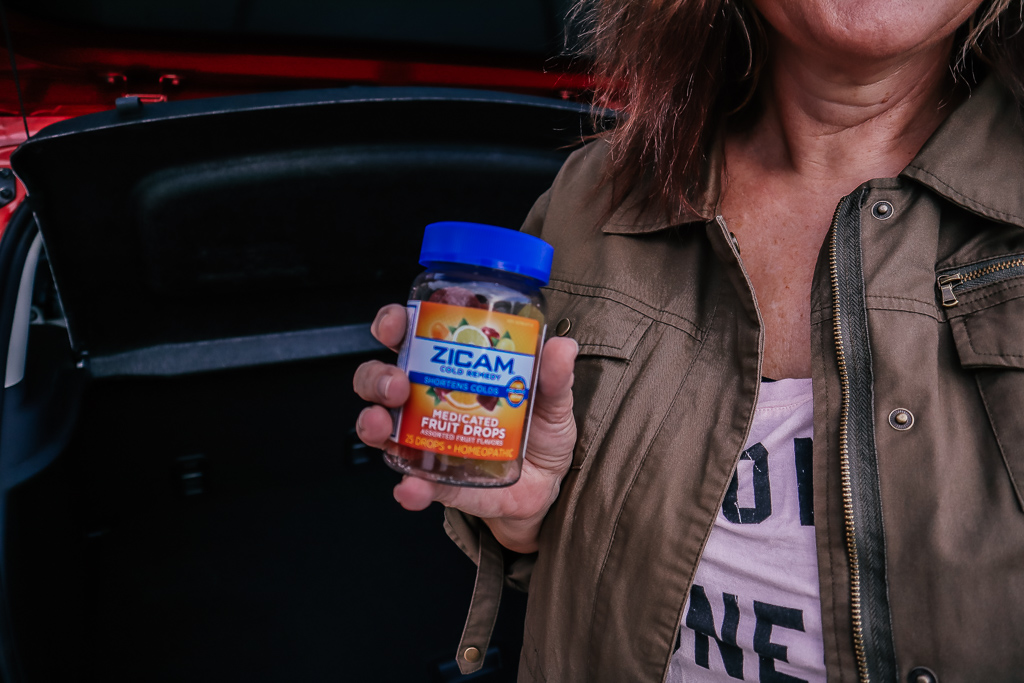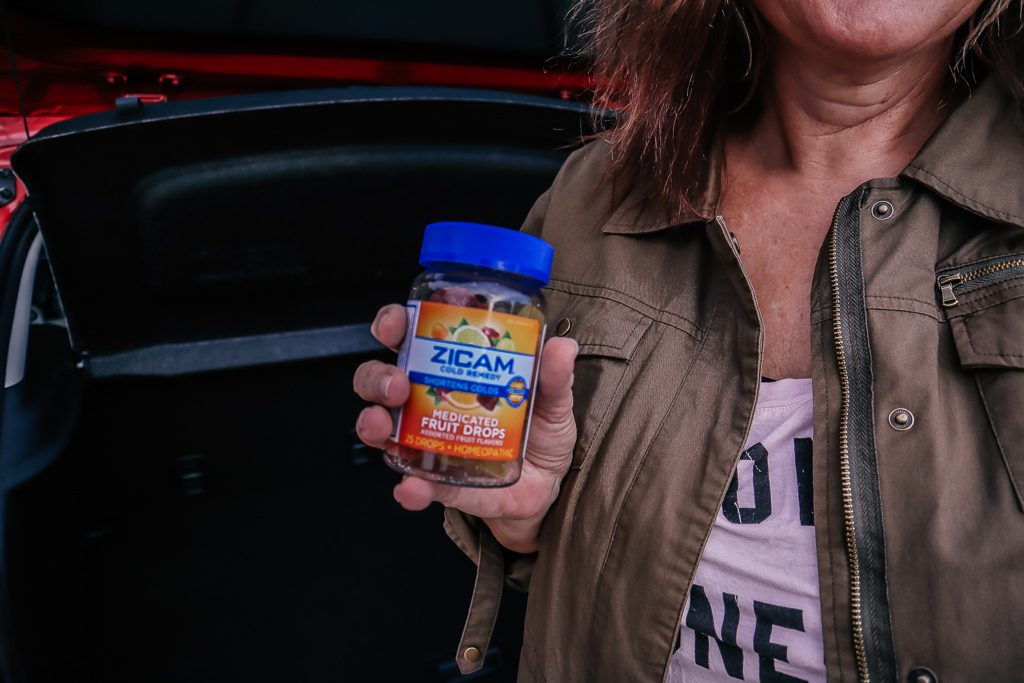 Zicam® Cold Remedy products shorten a cold when taken at the first sign of a cold. The first sign of a cold is the first sneezing, sniffling, and/or coughing. You'll be glad you stocked up.
For more info about dosage directions, check out www.zicam/com/our-products and check with your pharmacist or doctor before taking Zicam products with other medications.
Click THIS LINK for a $2.50 off offer. You can also check out the Zicam products available on Walmart.com which is, as always, a great place to stock up on your Zicam® Cold Remedy products (and literally everything else)…there are multiple products available, so you can use a nasal product for one dose, then use an oral product in the next, but you should not use two different Zicam products at the same time.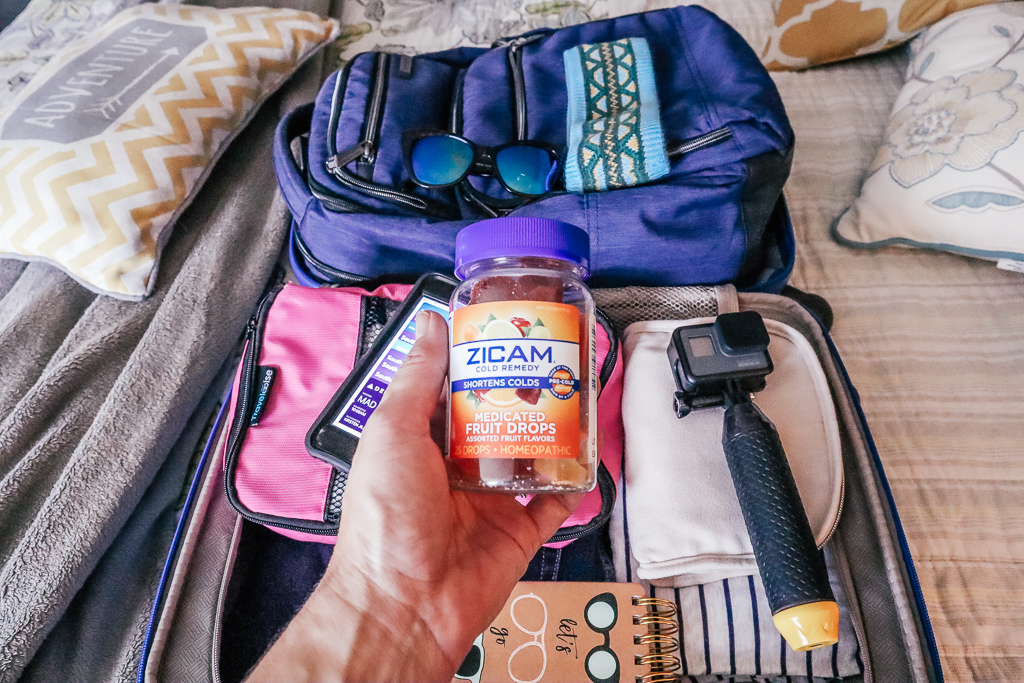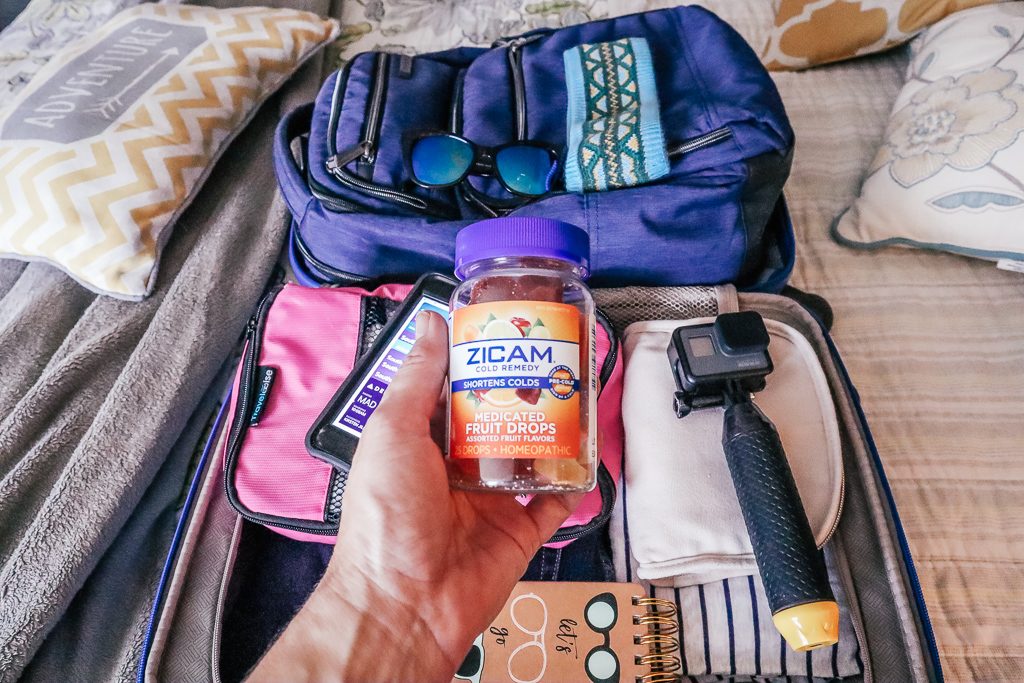 2. Don't neglect your self care
If you feel a cold coming on and you know you're going to need to push through it and take care of business, carve out some extra time to take care of you. Definitely start by using Zicam products to shorten your cold but also make sure you're staying well hydrated, eating good, nutritious meals (even when you might not feel like eating, make sure you're fueling your body with nutrients), and getting plenty of sleep. Probably easier said than done but when you don't feel well and you need to keep on getting it all done, be more intentional about your hydration, nutrition, and your rest.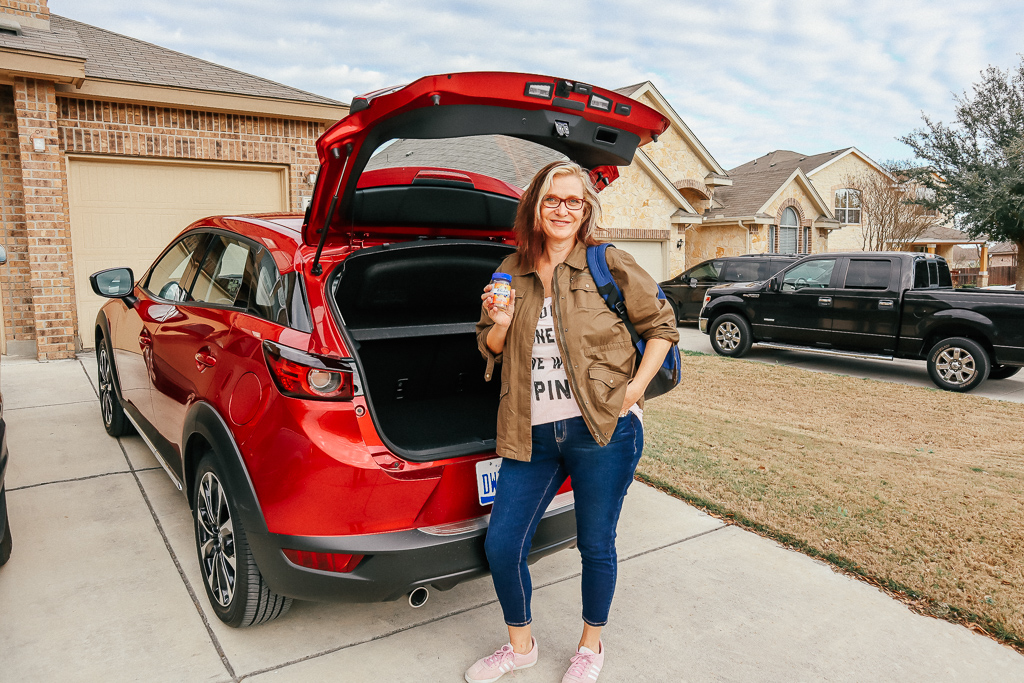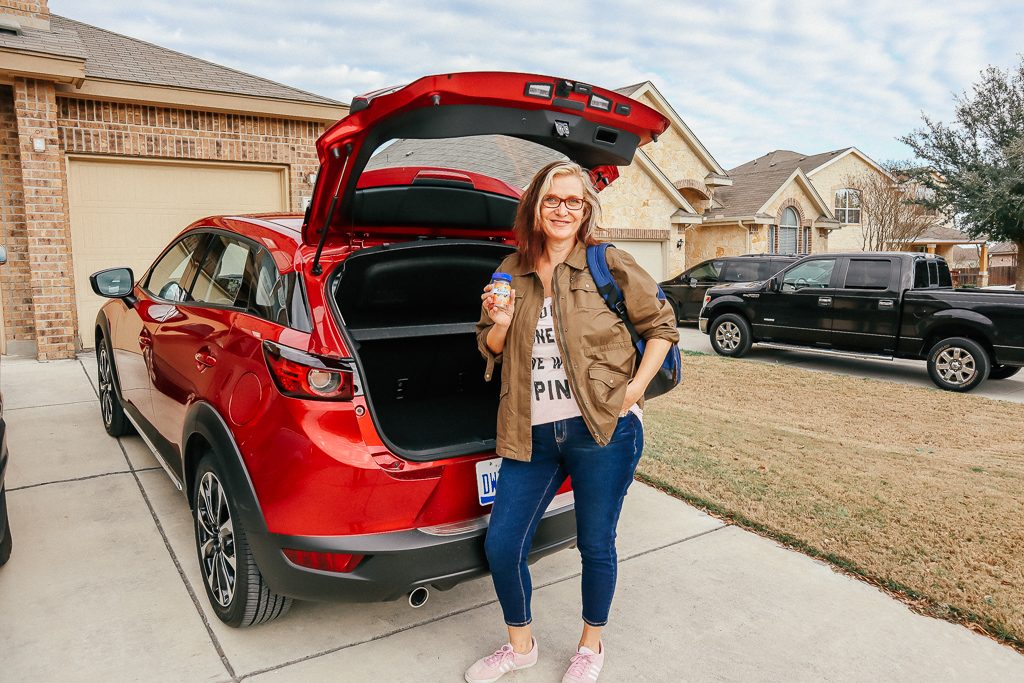 I also recommend not slacking off on your exercise, which probably sounds like a good idea when your nose is stuffed up or runny and your throat is scratchy. I know it's pretty tempting to dive under the blankets with your box of tissues if you get a few minutes to yourself but sweating is probably a good thing. Go for that run or grab that yoga mat…maybe just take it a little bit easier than you normally do, AKA don't try to go full on beast mode.
Besides, exercise produces endorphins and you need that "feel good" factor more than ever when you're sick.
I'm determined to make 2019 MY YEAR. I've got some bold goals and not only a list of what I want to accomplish but a strategy for how I'm going to make it happen. I'm hoping the "cold fairy" doesn't visit me this year, but if she does, I'm ready. I'm not playing around and letting the sniffles get in the way of what I'm doing this year.