How to book with HomeAway for your family's best vacation ever
(This post may contain affiliate links. Read my full disclosure.)
I recently returned from my San Antonio to Santa Fe road trip with my kids (#SA2SF.) If you're new to my blog, I took my kids out of school a couple of days early to take them on a three-week long road trip through the Southwest United States. You can see all my #SA2SF posts here. As always, the best way to get real-time info on our family's travels is to follow my Instagram Feed & Stories. We visited 11 cities in three states in 23 days…that was a lot of traveling and a lot of driving. This post has some fun little vignettes about my family's travels this past June…I'm excited to share this with you. We stayed in HomeAway vacation rentals in three of our stops (Marfa, Texas, Tuscon, Arizona and Flagstaff, Arizona) and our experience with HomeAway has changed the way we'll travel in the future and has turned me into HomeAway's biggest cheerleader. Here's how to book with HomeAway for your family's best vacation ever.
This post was written by me in collaboration with HomeAway. All opinions are mine.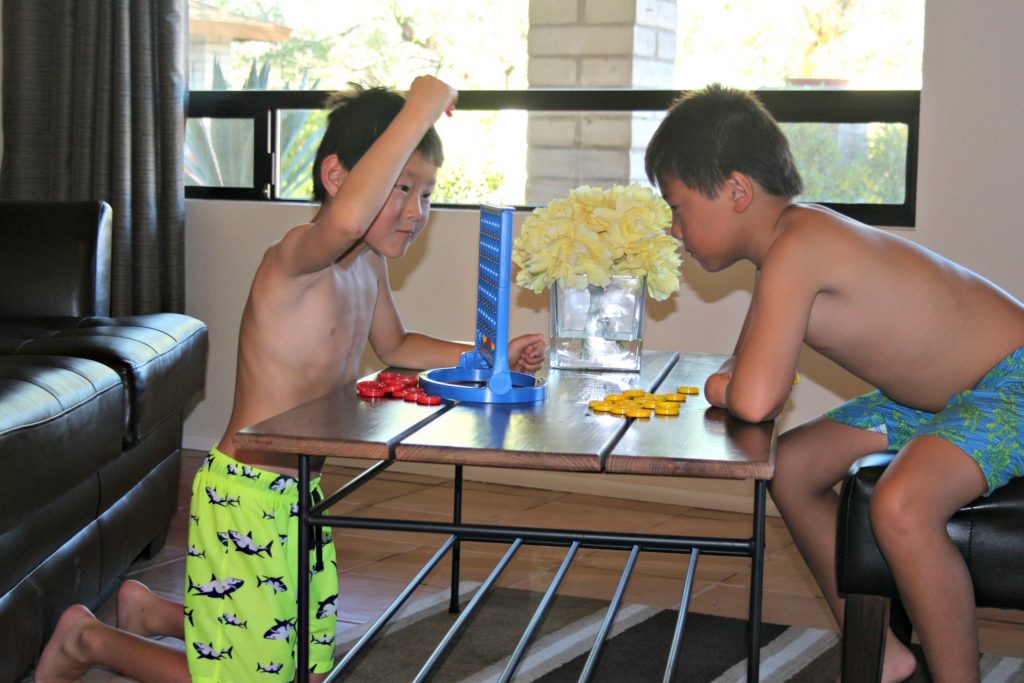 How to book with HomeAway for your family's best vacation ever
[Tweet "How to book with @HomeAway for your family's best vacation ever #ad #HomeAway"]
1. Set up a profile on the website and download the app
Spend a few minutes getting familiar with both. You can do everything that you'd do on the website on the app but I found the site easier to maneuver on PC. My advice is view properties and make reservations on a desktop computer and use the app to manage existing reservations…although the app is certainly set up to to view properties and make reservations. I just find it easier to see on a larger screen and the pictures of the property will show up in more detail.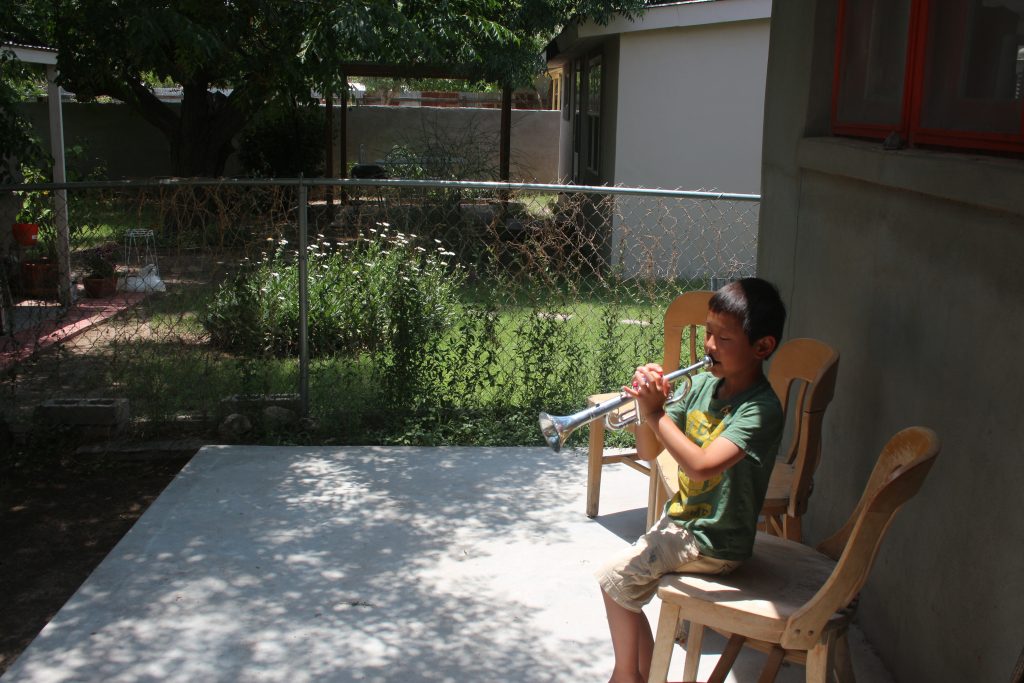 2. Read the fine print
You're going to see some properties that will dazzle you…that's a given with HomeAway. They have some beautiful rentals with some wonderful amenities – like beautiful private pools with a mountain view. But, read the fine print carefully. One of our rentals didn't come with a TV, and while it wasn't a big deal for two nights, we did sort of assume we'd have television in the evenings. The fine print will also contain specifics on what's expected of you in terms of cleaning, deposits, check out and check in times, and so on.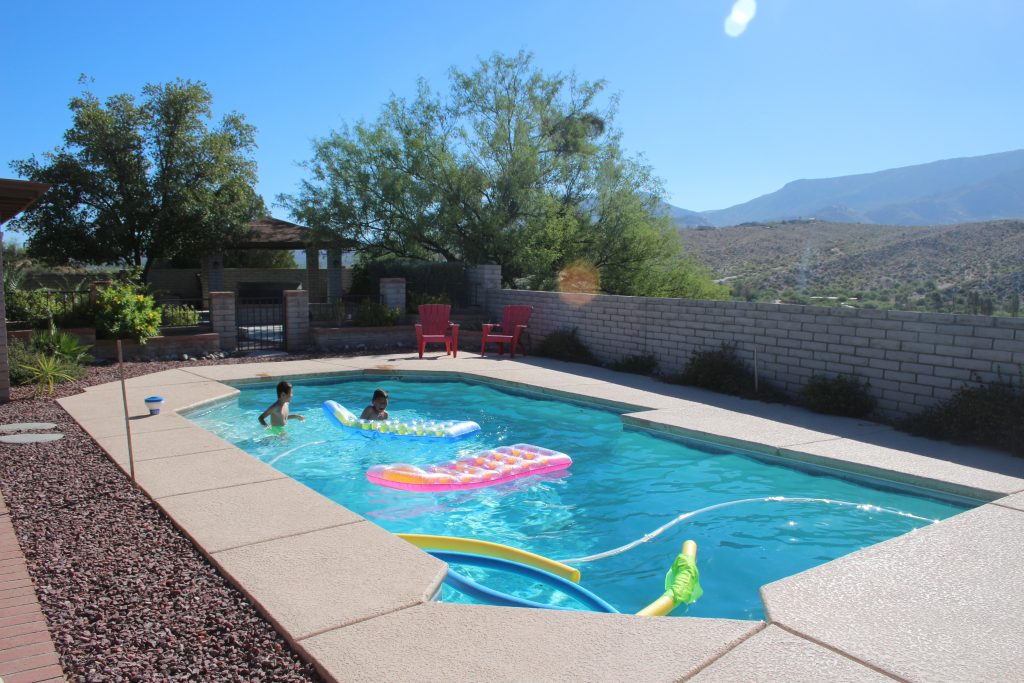 Each owner will set their own policies, and while these things are not usually that drastically different from hotels, there may be variations, so read before you book…and know before you go.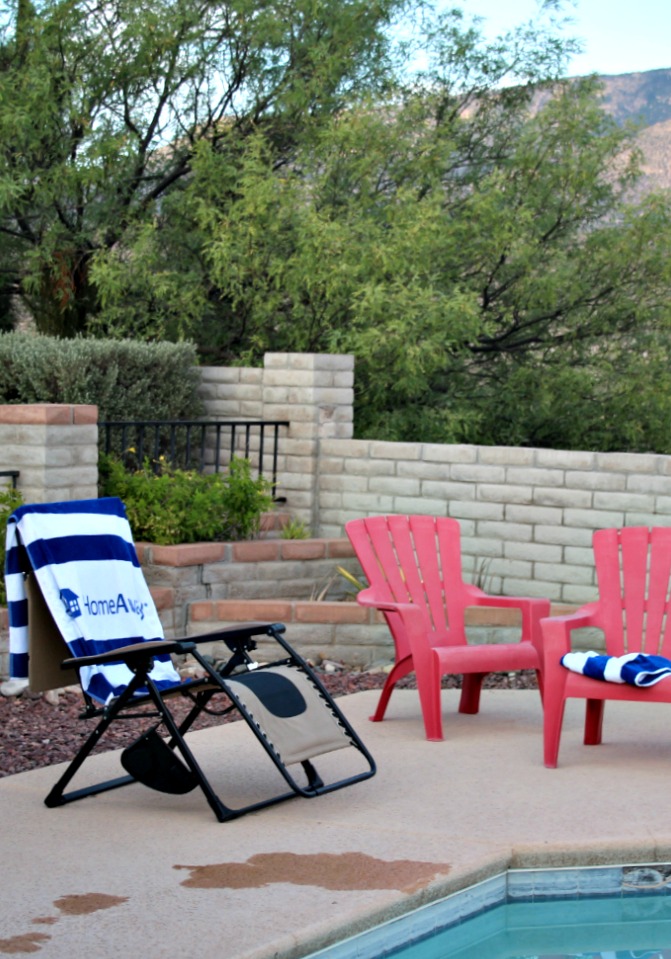 One of the properites we stayed in was "off the grid" and we had to transport our trash off property and pay a small fee. It wasn't a big deal at all but it was helpful to know the rules ahead of time since this is a little different than what we were used to. Taking the time to read the fine print helped us have our very best stay.
And as always, if you have a question about the property, message the owner. It helps to have a profile set up on HomeAway before you message a property owner and it's really easy to set up a profile.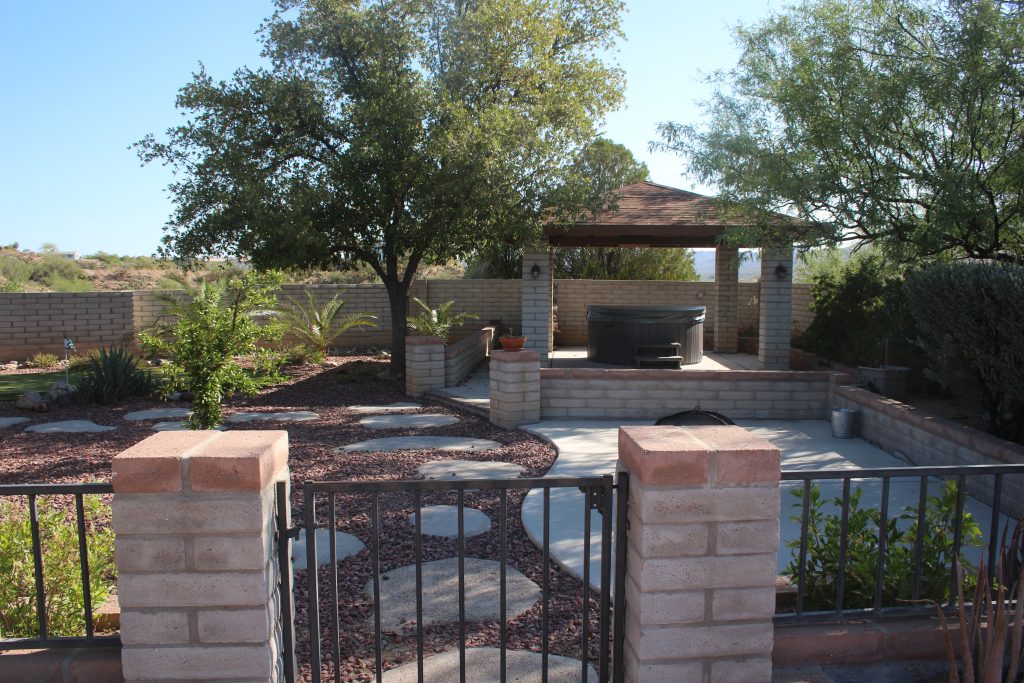 3. Read all the reviews
You will learn a lot about the property, the area, and the homeowners by reading the reviews and comments of other travelers that have stayed in a rental you are considering. Many of the guests will leave tidbits about their trip, such as what they did in the surrounding area, that can help you plan your trip. This is how we got the idea to go to Biosphere2 outside of Tuscon, Arizona!
It also helps to see how the property owners respond to their guests' reviews and comments.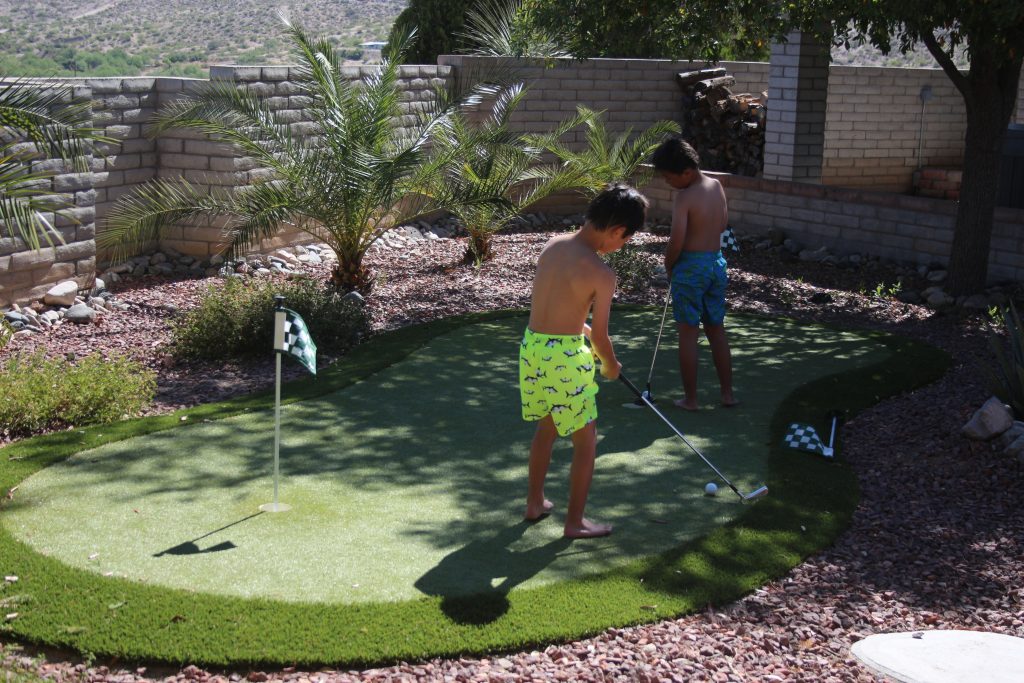 4. Scope out the neighborhood
We do this when we're staying in a hotel…we usually have a good idea of what we want to do in a particular location, so we generally like to make sure that where we are staying is conveniently located near what we want to do. Since many HomeAway properites are located in residential areas, you'll want to get a good look at the neighborhorhood at what's around you and gauge how long it will take you to get to and from points of interest.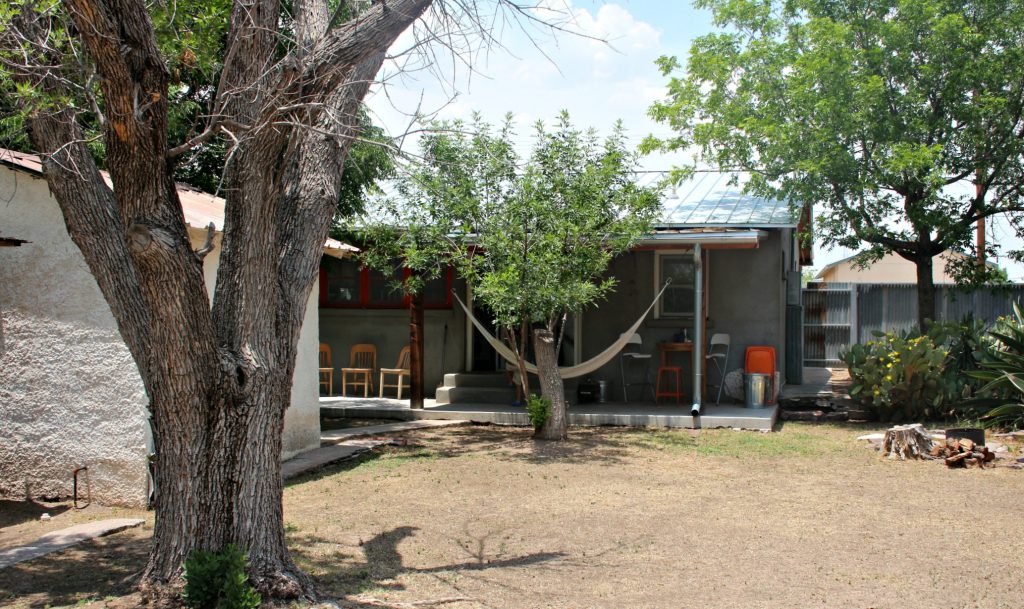 It also helps to know things like where the local grocery store is or if your rental is close to restaurants and pubs. As a mom traveling with kids, I liked being able to know that my vacation rental was located on a quiet street versus near a place where we'd encounter lots of nighttime noise. Every traveler has different wants and needs so take some time to make sure the neighborhood you are selecting meets yours.
5. Research what you want and go for it…
…AKA don't wait to book when you find the perfect property. This isn't like booking a hotel. The property you are looking at is one of a kind and others are probably scoping it out, too. If you think it's "the one" (after reading all the fine print and reviews) then book it. It might not be there later!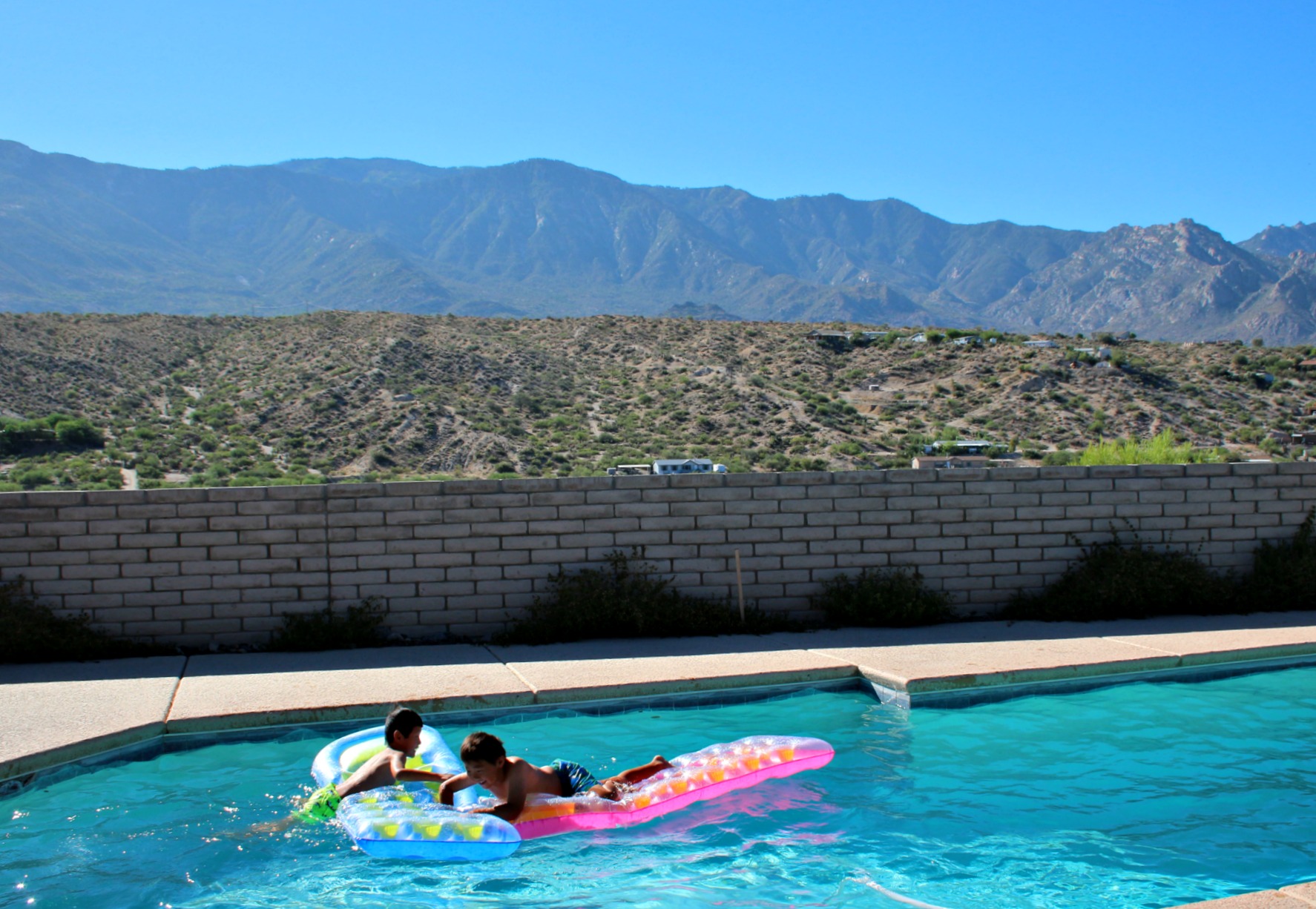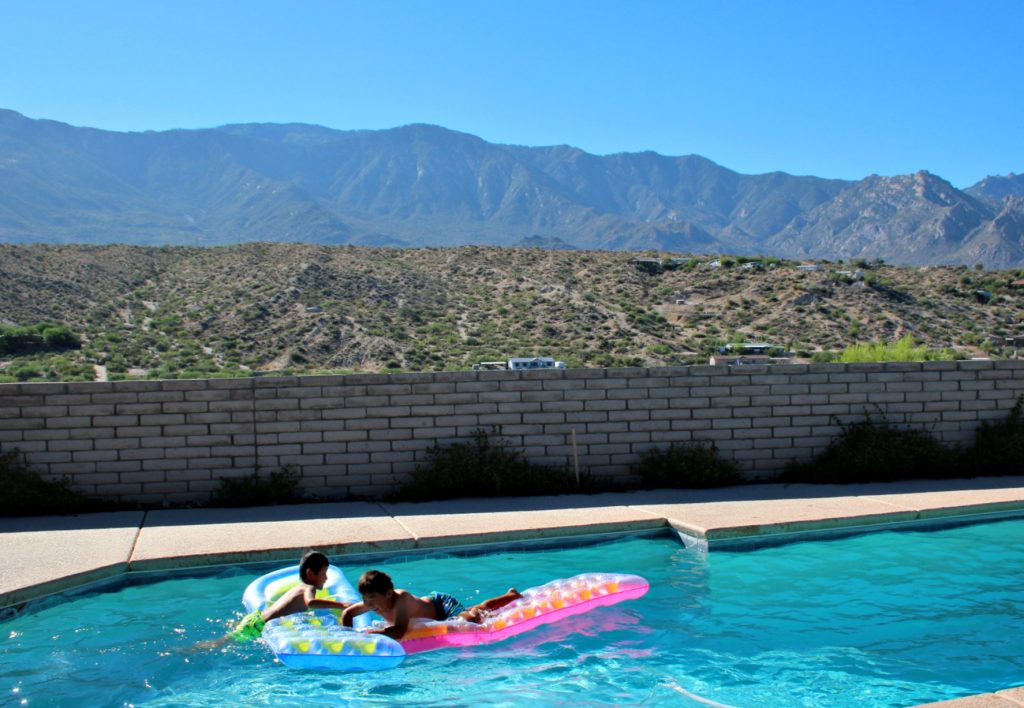 Most HomeAway rentals allow a full refund if you cancel within 30 days of booking and a partial refund if you cancel within two weeks of booking. If you're booking property fairly last minute you'll need to make sure you are well aware of what the cancellation policy is.
6. Write a review
After your stay, hop back on the HomeAway website and leave a review of the property. When I was deciding which HomeAway vacation rentals to stay in, I found reading the reviews of other travelers to be the most helpful thing so make sure you pay that forward. Also, the property owners are genuinely interested in making sure your stay was the best it can be and they want to know if something wasn't quite right. And, of course they want to know if they're doing a great job, so tell them!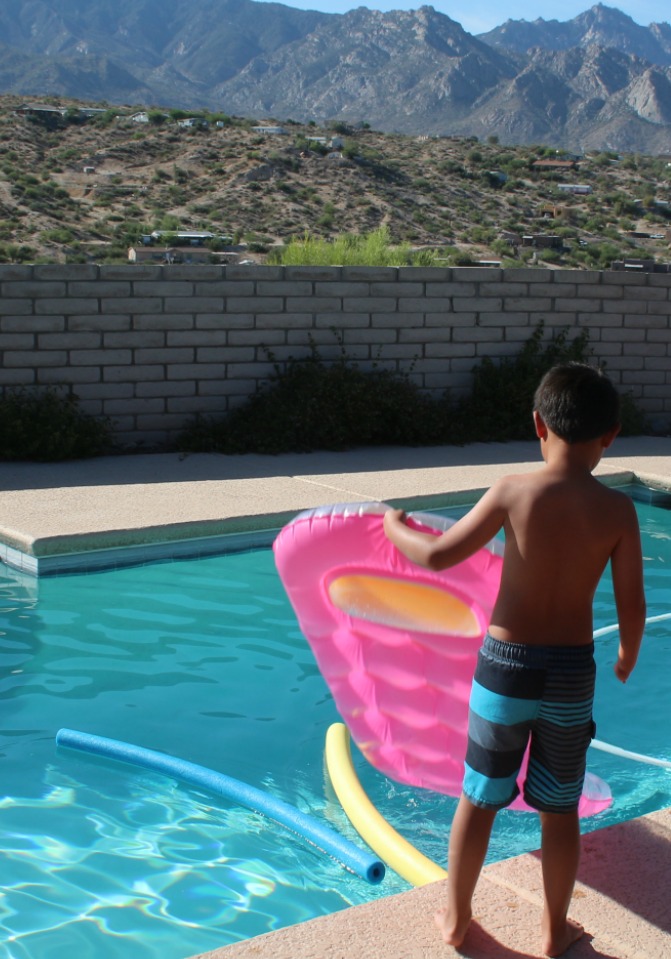 Staying in a vacation rental versus a hotel allowed us to save money, have more space, and in general, have a more relaxed experience on vacation. Having room to spread out (versus endruing mega togetherness in a small hotel room) saved the day and saved mama's mood more than a couple of times.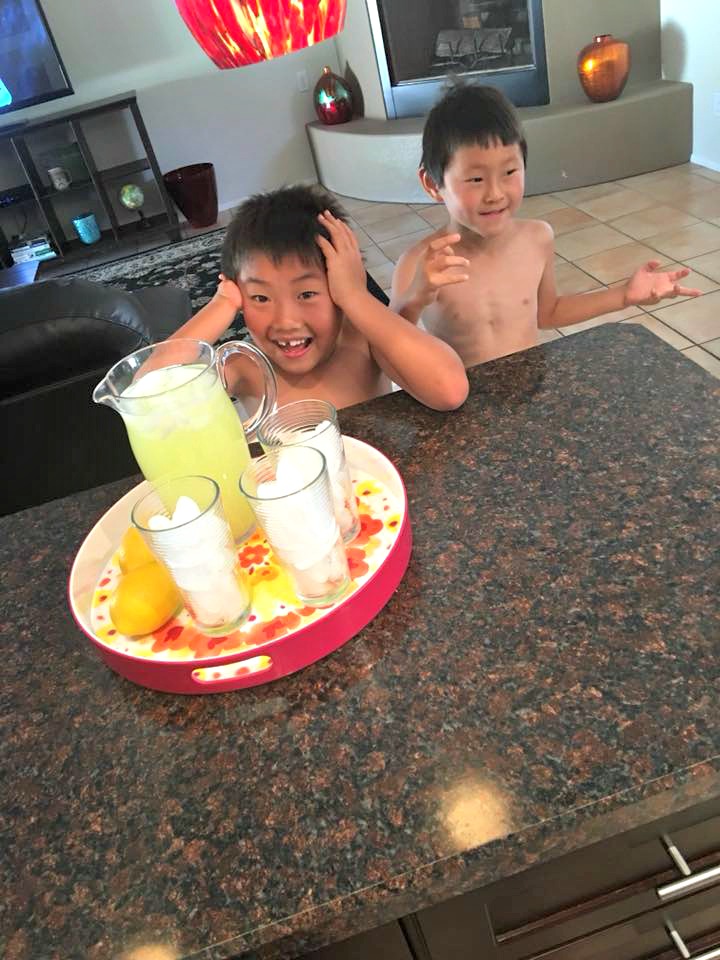 And, although I'm not a huge fan of cooking, doing dishes, grocery shopping and laundry while I'm on vacation, having kitchen and laundry facilities available made my life so much easier. Laundry facilities enabled us to travel lighter and having a kitchen made for some easy mornings.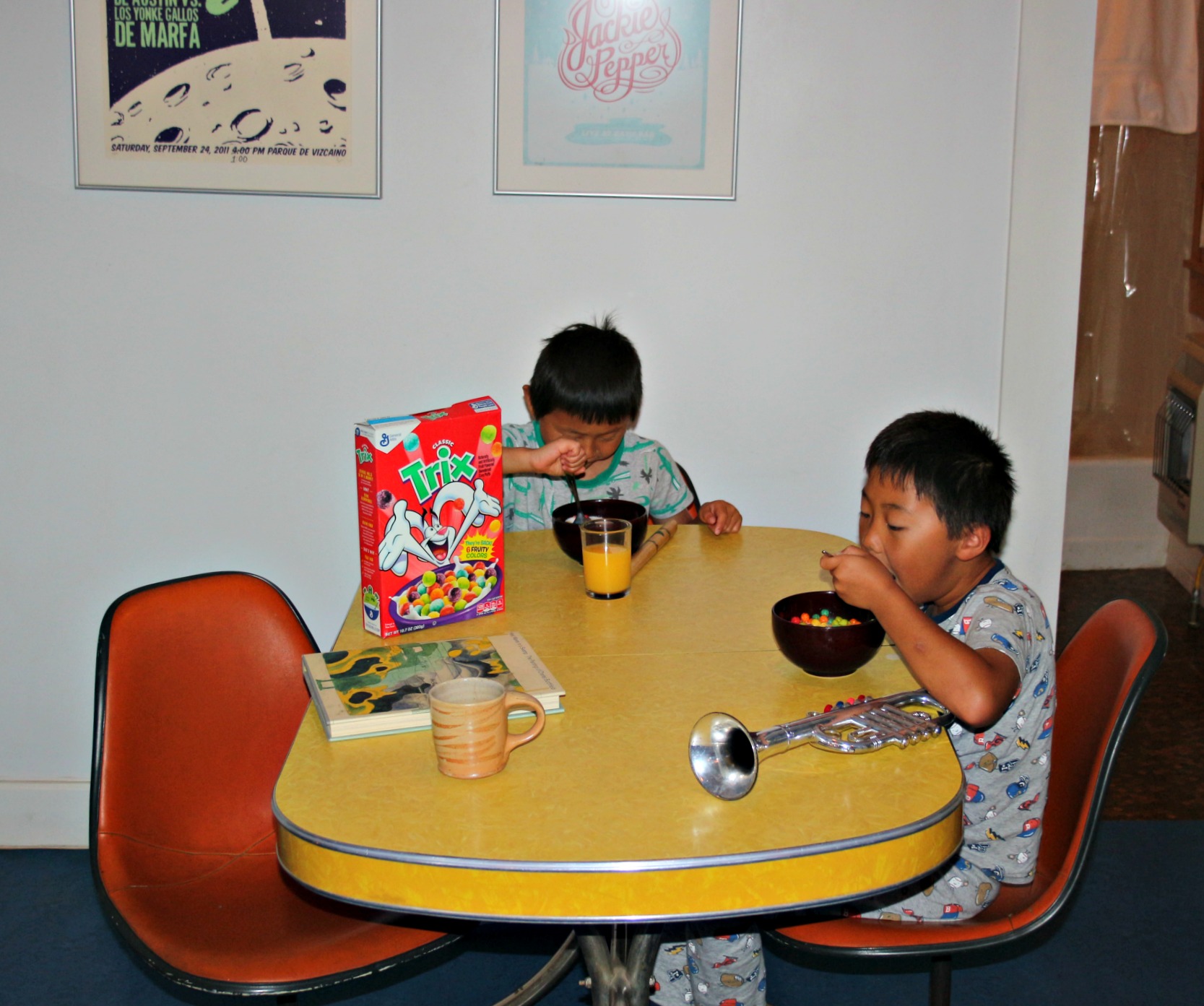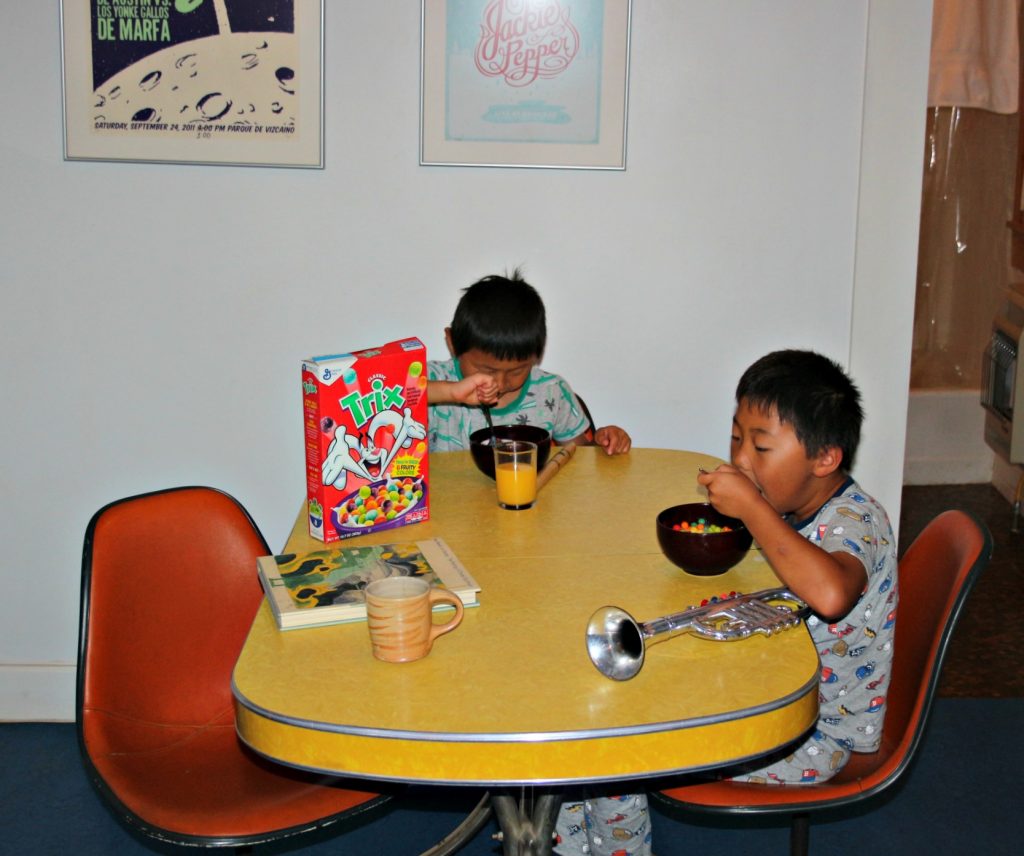 Eating familiar cereal while watchin familiar televisions shows (come on…you let your kids watch TV at breakfast, too, right?) made a huge difference for us when we were out of our element and out of our comfort zone.
I love giving my kids the experience of traveling and seeing different places and I love being able to give them little touches of home while we do it. That is what makes HomeAway so perfect.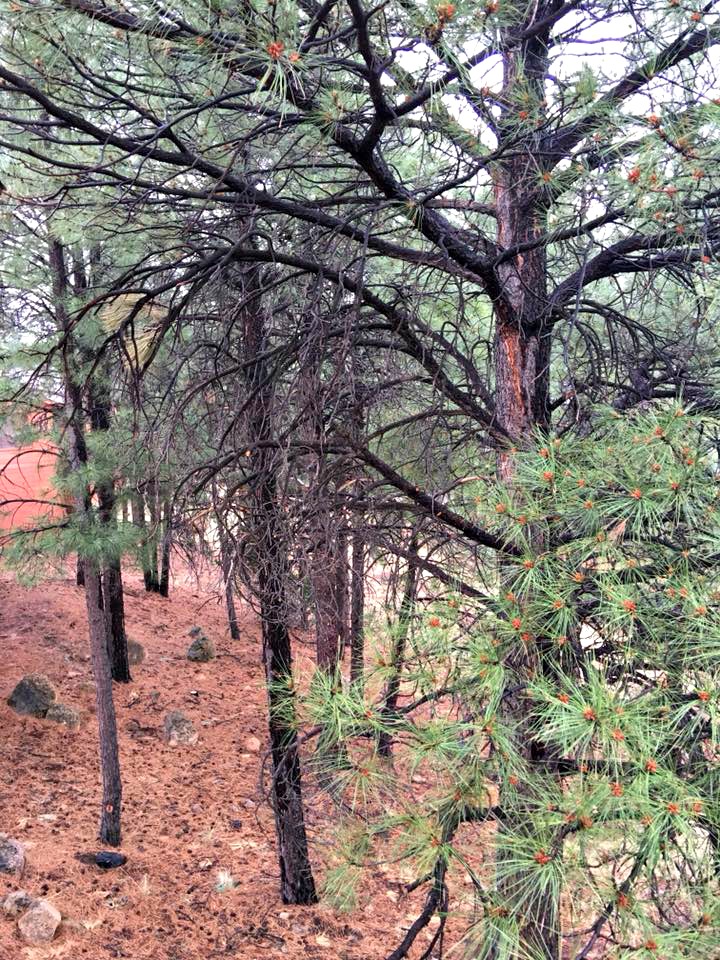 Check out their site, look around and create your profile. It's easy. The hard part is deciding where you want to go.
A quick word about resort properties booked through HomeAway:
There are various hotels and resorts that have partnered with HomeAway, meaning that properties that are part of hotels and resorts may come up in your search terms. We stayed in one of these properties and it was absolutely amazing…in fact, it was the perfect vacation property for our family and we'll definitely be open to this type of rental the next time we use HomeAway.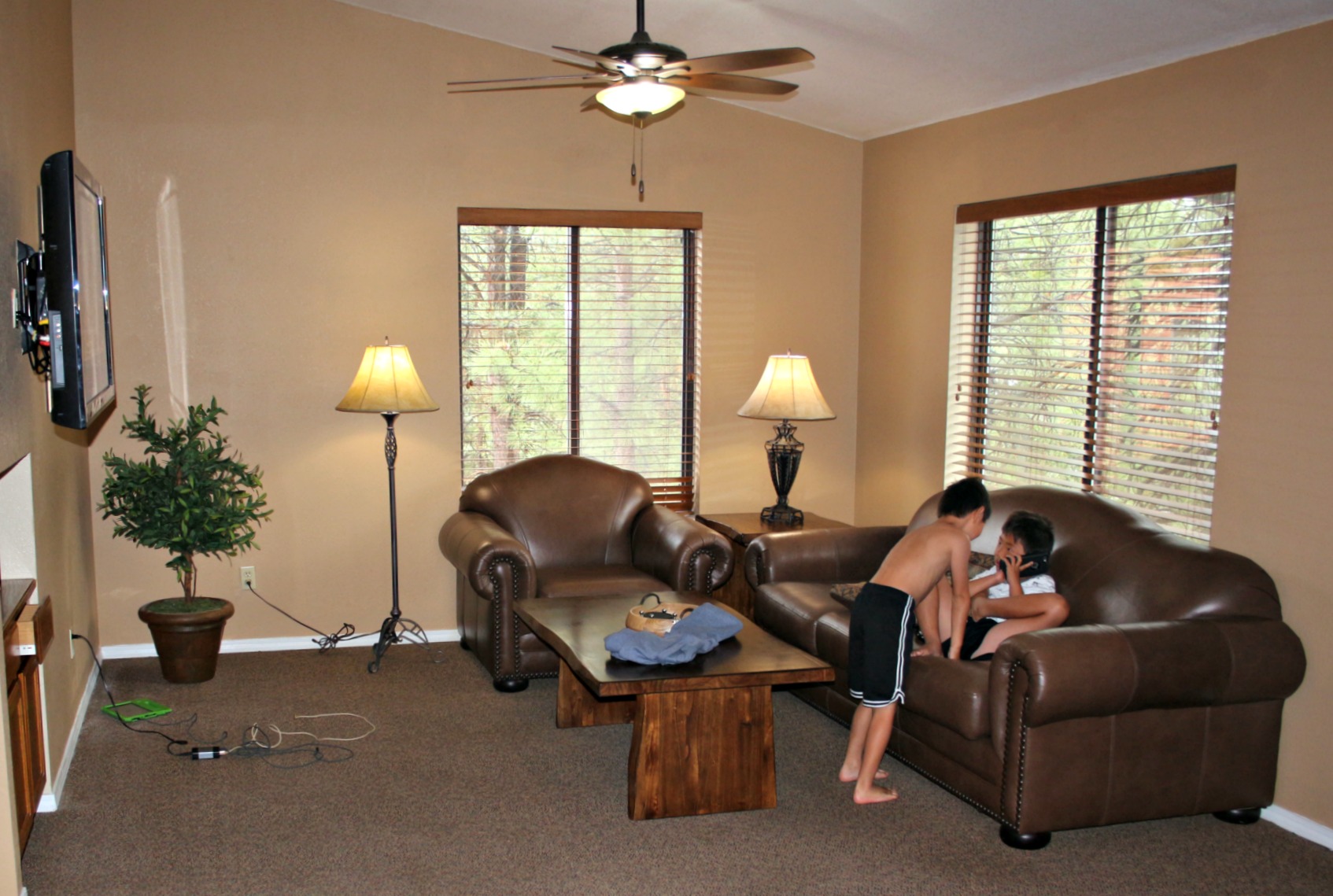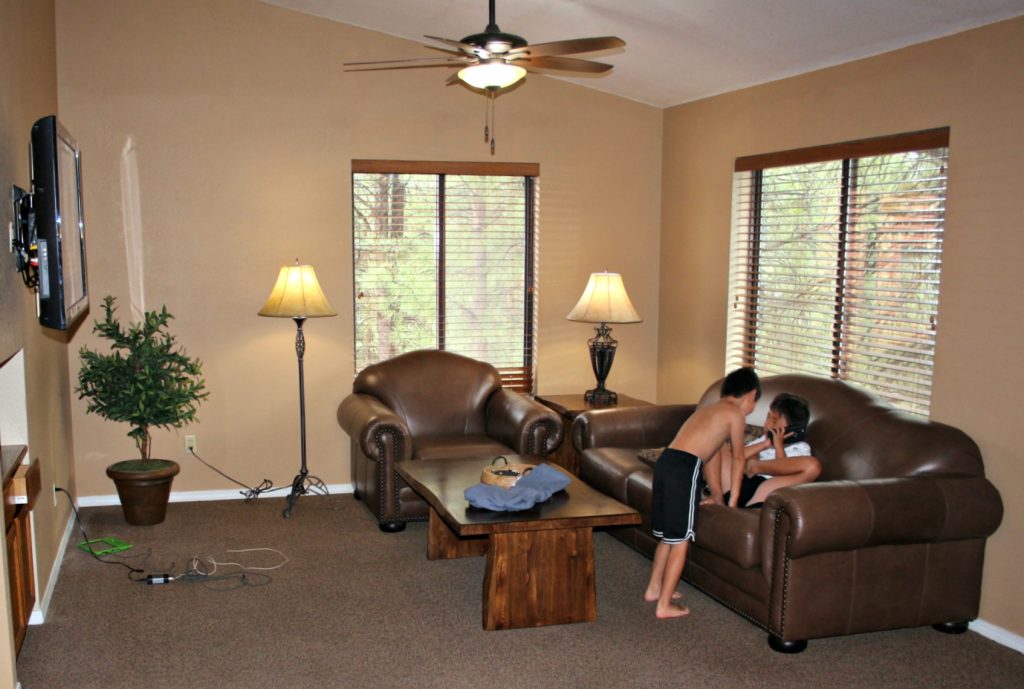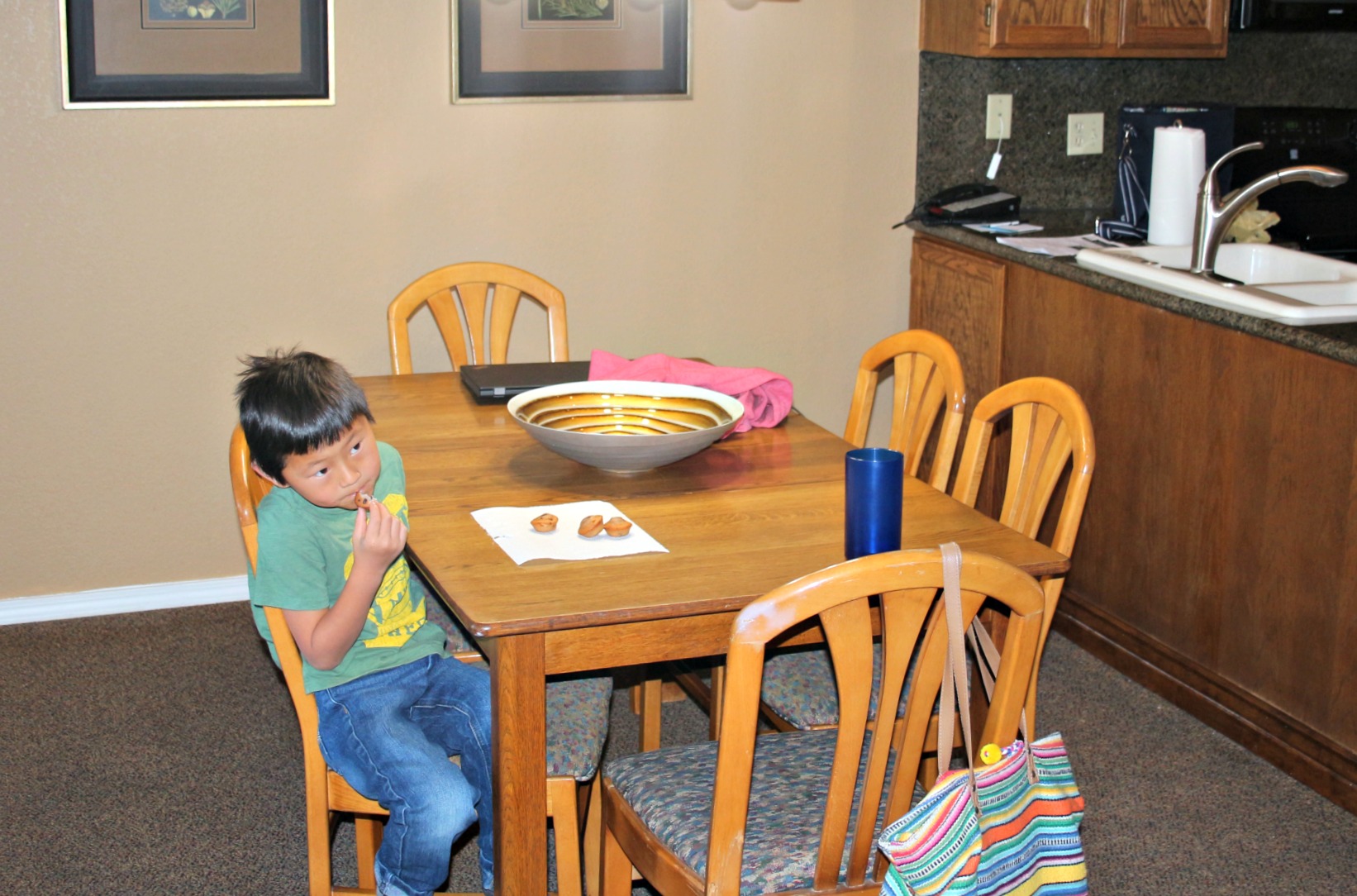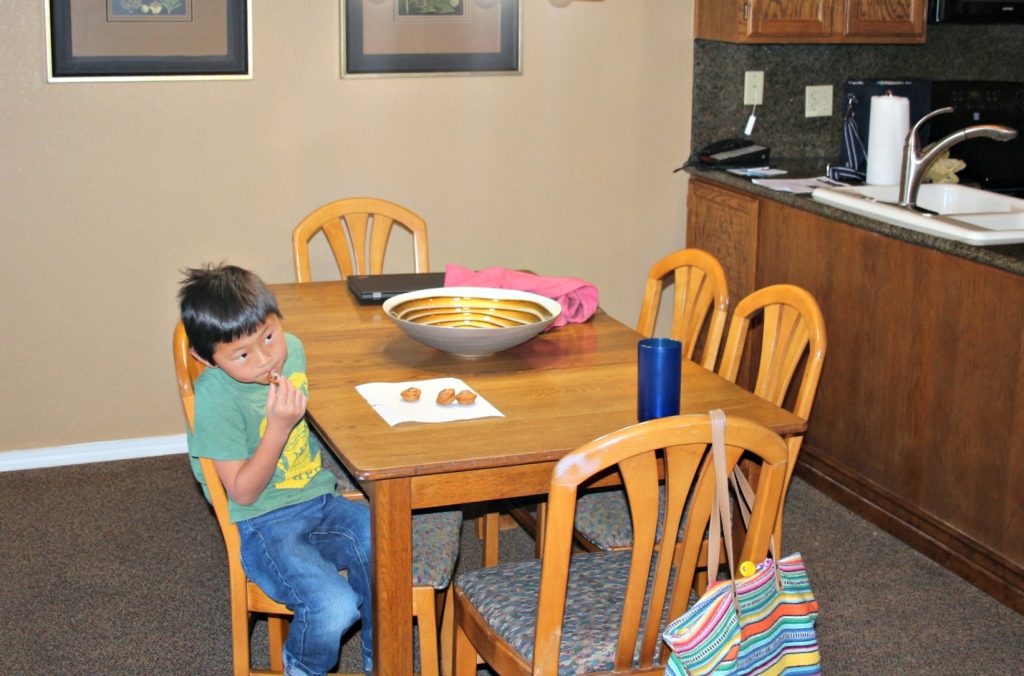 The amenities may be more in line with what you'd expect from a resort versus a private vacation rental, such as pools, community centers, restaurants and bars, housekeeping, and so on. This type of rental just might offer the best of both worlds. However, I recommend calling the front desk in advance of your trip to make sure that the reservation booked through HomeAway is properly showing up in the resort's system. We didn't do this and we had some snags at check-in. It was resolved quickly and having the booking information at my fingertips – thank you HomeAway app – made things go smoothly. A phone call in advance of our travel would have saved me some time and stress but both HomeAway and the property were great and got me taken care of.
When you are booking directly with the owner, you'll have solid communication with the owner in advance of your trip. Typically the owner will contact you shortly before arrival to provide details of how to enter the property. We loved the experience of staying at a resort that was listed as a HomeAway property but I recommend double checking your reservation to have the smoothest arrival possible since you'll be doing more of a standard hotel check in.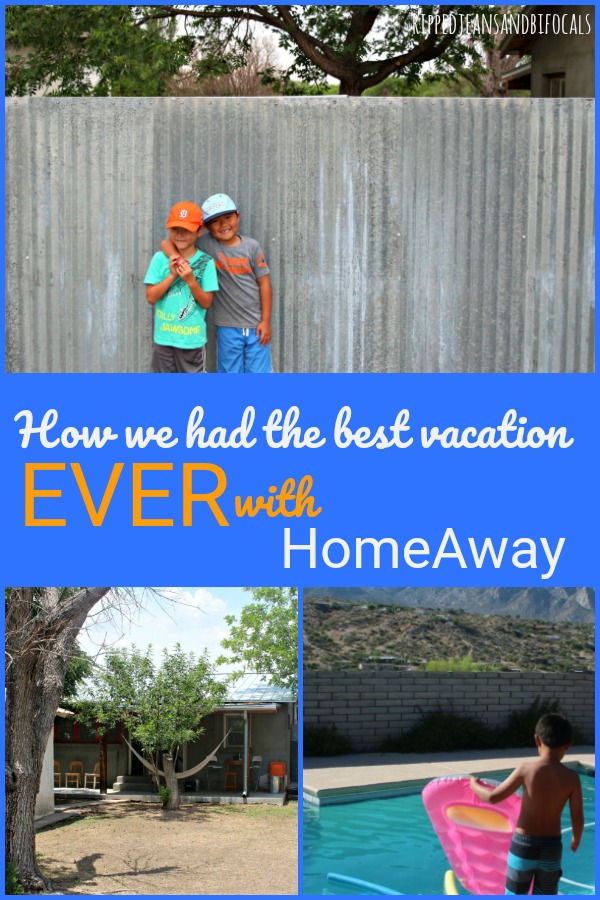 More about HomeAway
HomeAway has been in the industry for more than 10 years. From cabins, beach homes and condos, HomeAway has more than two million unique places to stay worldwide, so no matter where you are going, you can probably find a HomeAway vacation rental nearby.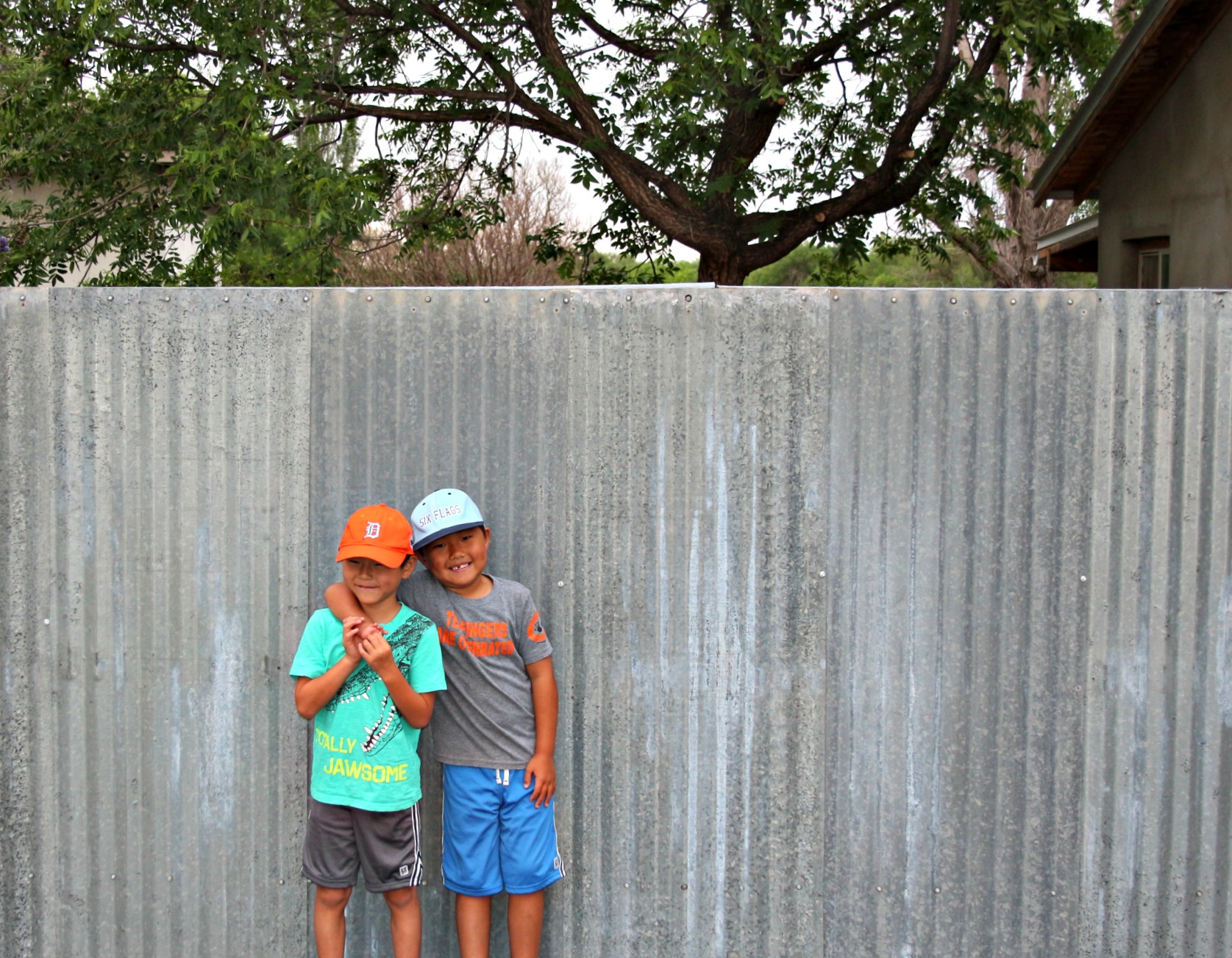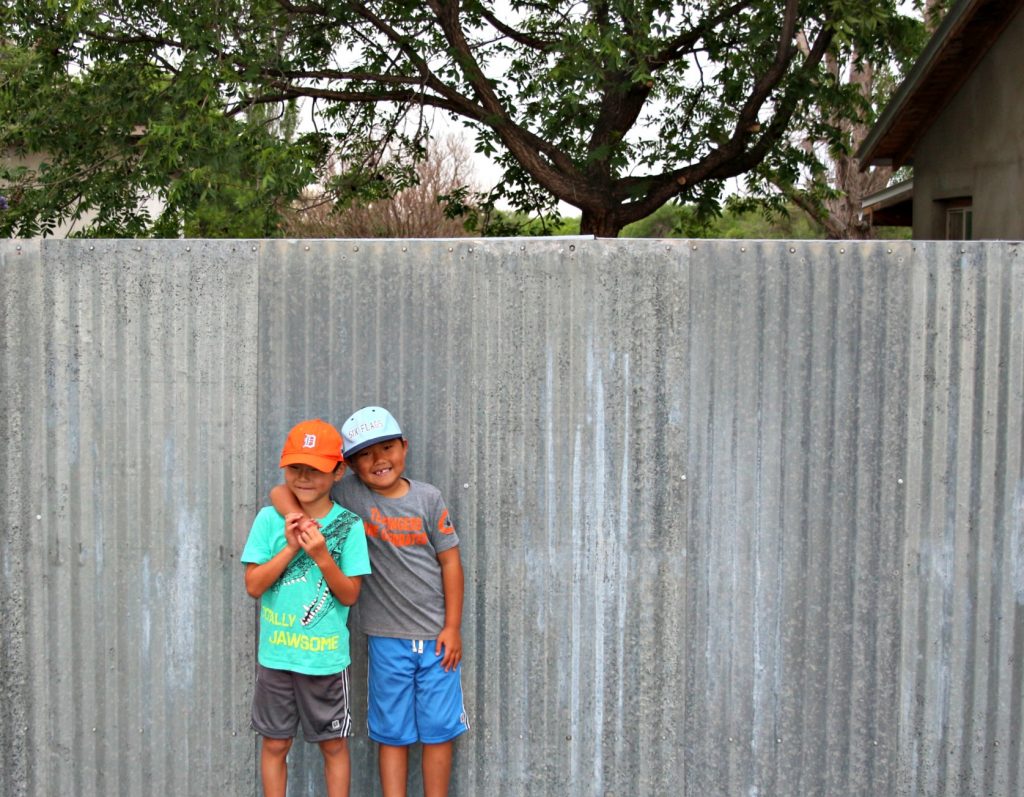 If you have a large family or are planning multi-family or group travel, a HomeAway vacation rental is your perfect option to renting several hotel rooms. Alternative accommodations: castles, house boats, treehouses, barns and more. YES you can stay in a treehouse. This has really changed the landscape of how we'll look at travel as a family in the future.
Why rent a vacation rental? For starters, you get twice as much space as a hotel room at half the cost. If you'd like more reasons, check out this post I wrote about the reasons you should consider HomeAway. You know…if our awesome vacation pictures haven't yet convinced you.
To view properties, go HERE.
If you've enjoyed reading this, check out more before you go:
Six Reasons Why Families Should Stay at a HomeAway Vacation Rental