(This post may contain affiliate links. Read my full disclosure.)
Everybody loves a wine slushy, right? Here in Texas where we have summery weather most of the year, there's no wrong time to have a wine slushy but now that we're smack in the middle of the dog days of summer, I'm sharing my new favorite wine slushy (and the story behind it) with all of you.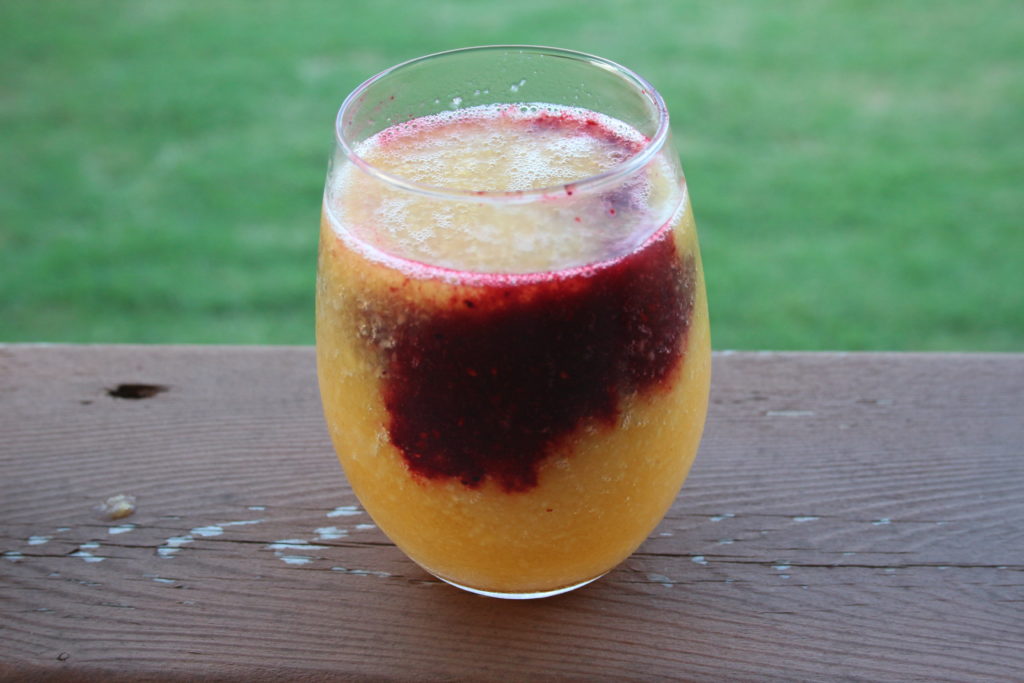 When my family and I moved back to Texas in 2014, I was surprised to learn that my home state has a thriving wine industry. We moved away in 1999 and my experience with wine at that time was the occasional Bartles and James cooler or a glass of White Zinfandel. There was also that unfortunate experience with a bottle of Boone's Farm Strawberry Hill in my late teens but nobody speaks of that. At least I don't. Mostly because I don't remember.
Not long after we'd settled in, I happened to catch a write up about the 290 Wine Trail in my local paper. My taste in wines had (thankfully) evolved so I was curious about Texas grapes. My husband and I set out to Fredericksburg one weekend and that was the start of learning about the truly amazing wines the great state of Texas has to offer.
[Tweet "How to make a peach berry wine slushy"]
Two years later we visit Fredericksburg and the surrounding area often. We've discovered some amazing things in this neck of the woods besides wine and we have our favorite vineyards, although every so often we'll try something different. We've passed Fat Ass Ranch and Winery about half a dozen times but never stopped. Until that one time when we did.
I'll have some exciting news coming this fall about how I'll be sharing my love of Texas wines on a wider level but for now, I'll tell you a little bit about Fat Ass Ranch and Winery and the delicious slushy it's inspired.
Fat Ass Ranch and Winery is family-owned and the story behind it goes something like this:
The McCulloch family found the perfect ranch in the Texas Hill Country. Life was good but everybody noticed their britches getting a little bit tight. They noticed their donkey, Jackson, had put on weight, too. They looked at him and said "that's one fat ass."
Get it?
I'm going to just put this out there – this is my new favorite winery and I will never again drive by without stopping. And speaking of driving by, the Huyndai Elantra took us to Fredericksburg in style that day. We were so excited that DriveShop allowed us the use of this car for the week.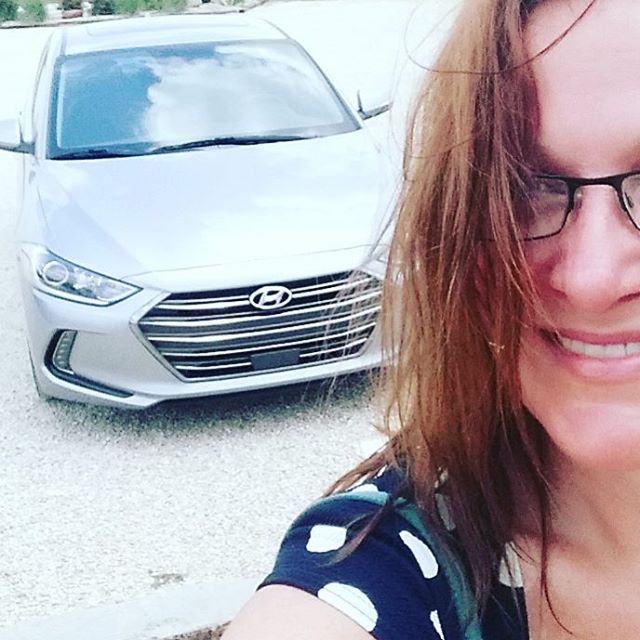 The wine was awesome. They have a great selection of wines so no matter where your tastes run, you'll find something. They have peach, watermelon and prickly pear wines which are adorably unique. These run on the sweet side but they have some dryer wines (that are more to my liking.)
My FAVORITE thing was the frozen sangria. They have red and white (or you can get a mix of both) and I pretty much wanted to hop behind the bar and put my mouth under the slushy machine nozzle but I'm sure that would have resulted in me being politely asked to leave, so I managed to control myself.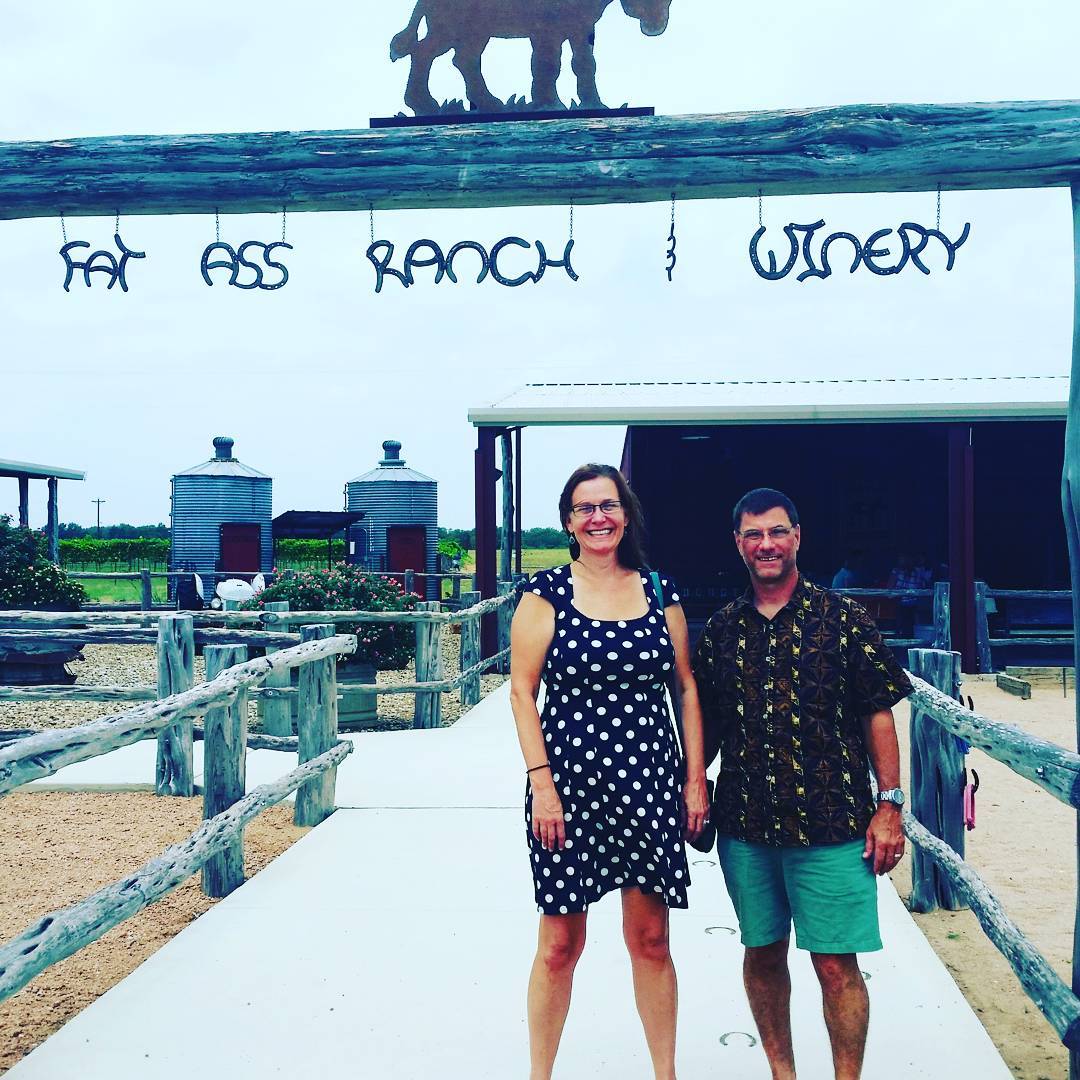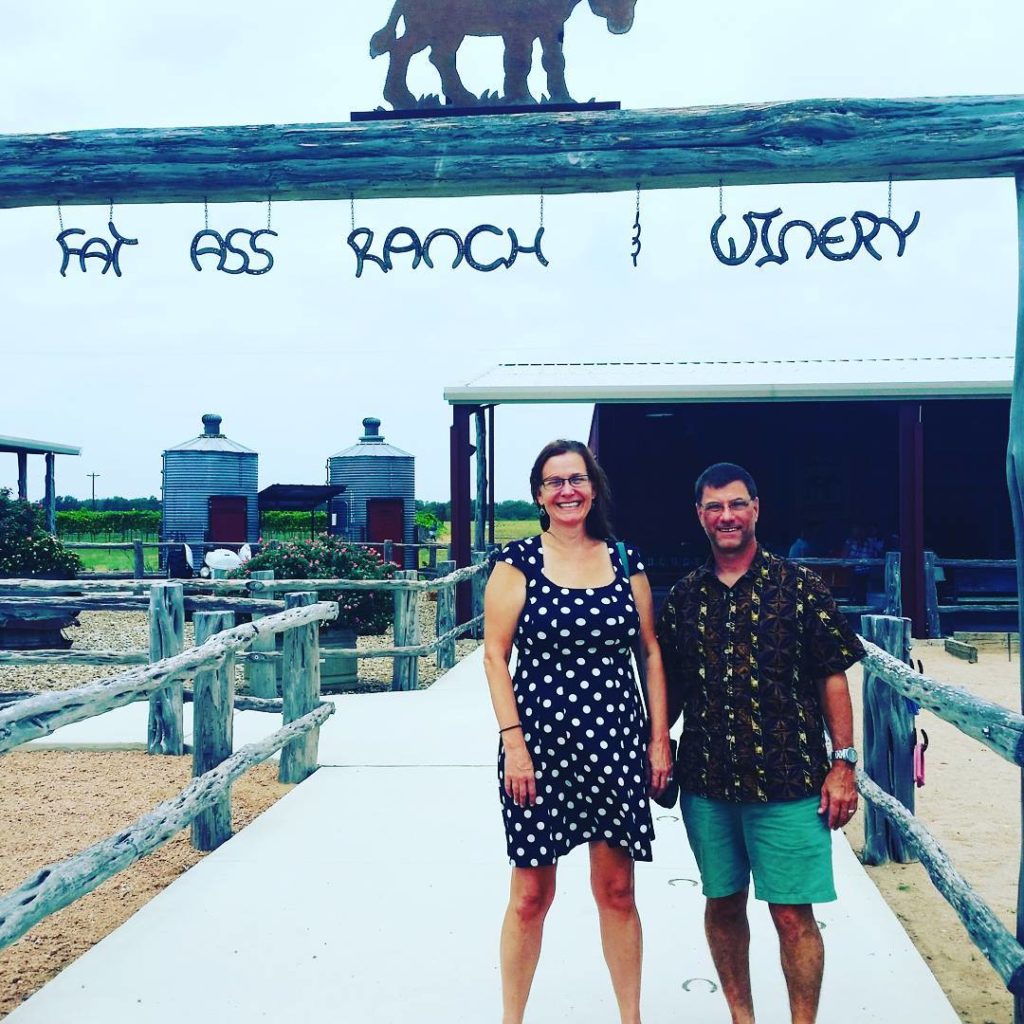 You'll hear more about Fat Ass Ranch and Winery and other awesome Texas wineries when I announce my new project this fall…trust me, this will be worth the wait…but for now, enjoy a wine slushy recipe on me. I know I couldn't create the white sangria slushy from Fat Ass but this peach berry wine slushy is almost as good.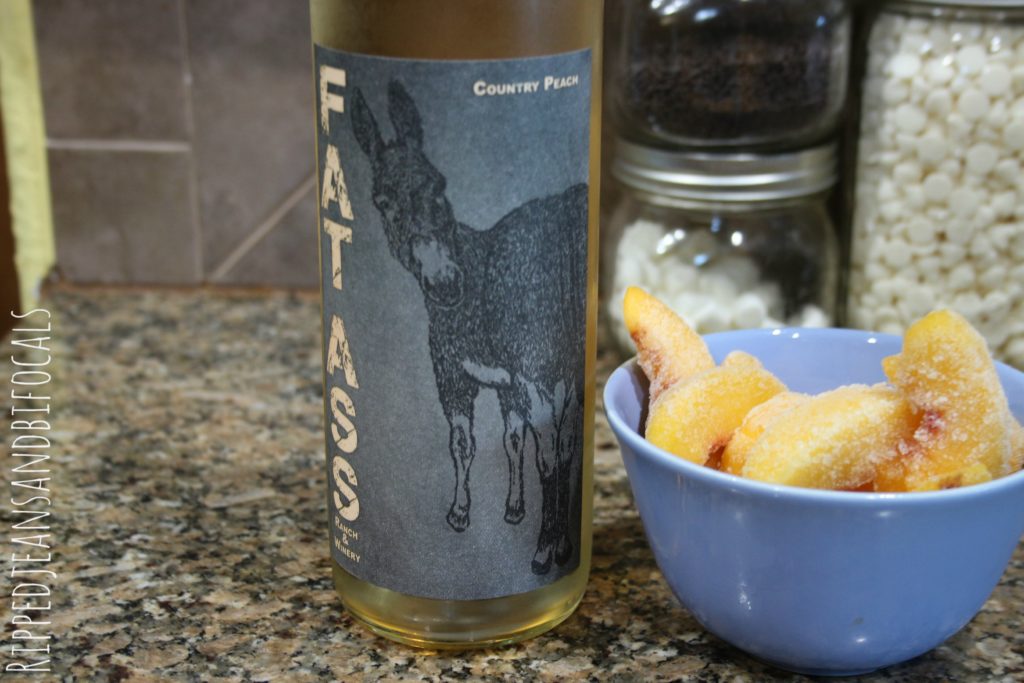 [amd-yrecipe-recipe:15]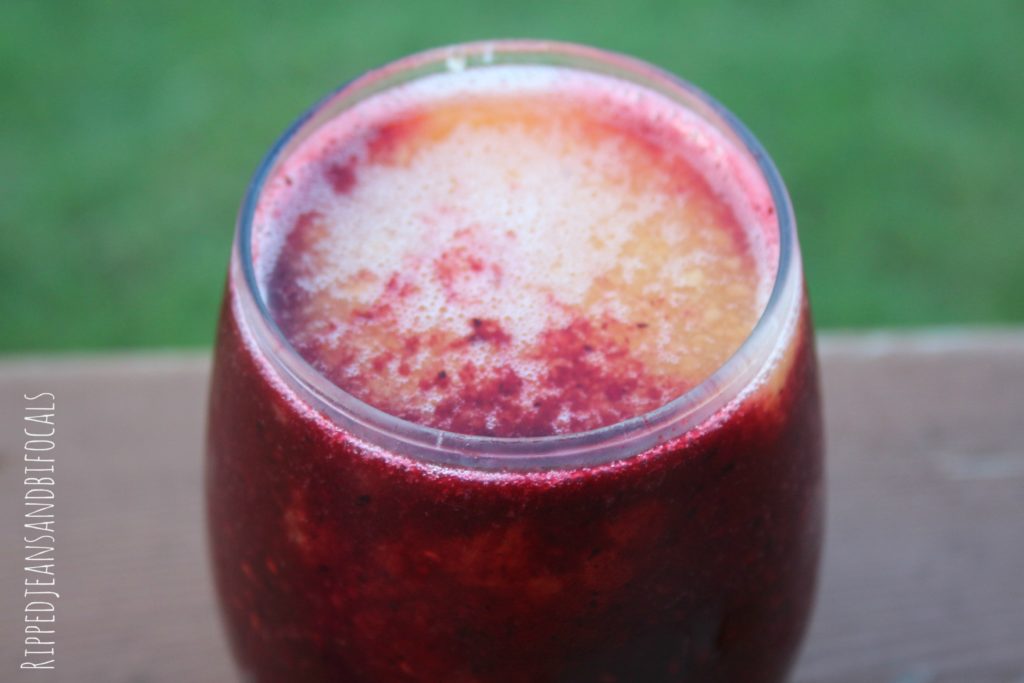 To get the swirled effect, I tipped the wine class on it's side using this roll of tape. I know, fancy.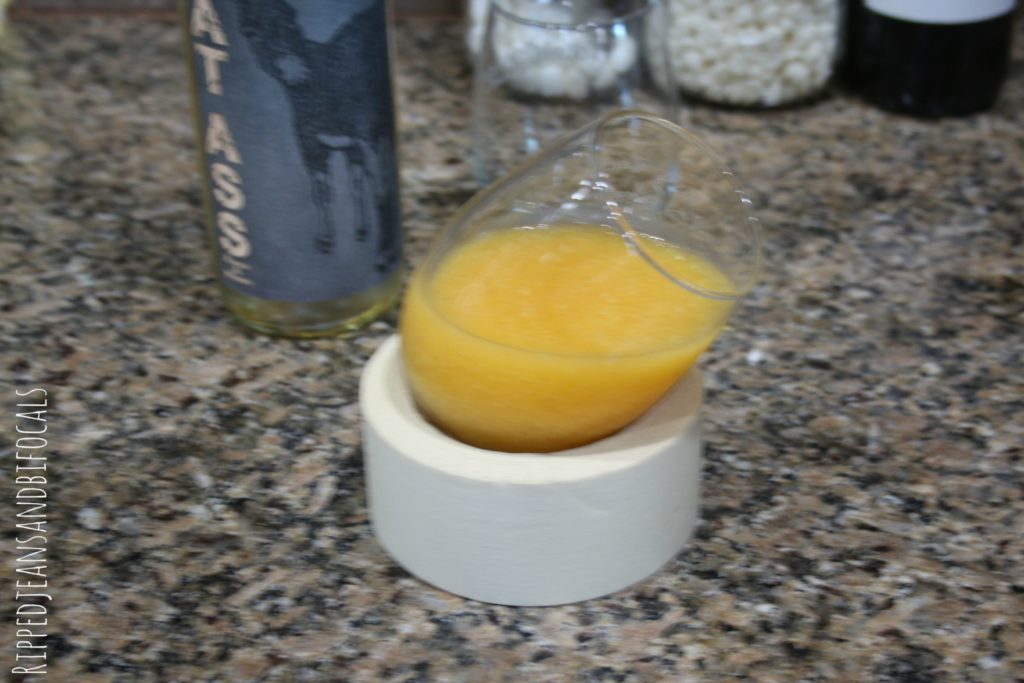 If you find yourself in South or Central Texas, check out the 290 Wine Trail. And don't miss Fat Ass Ranch and Winery.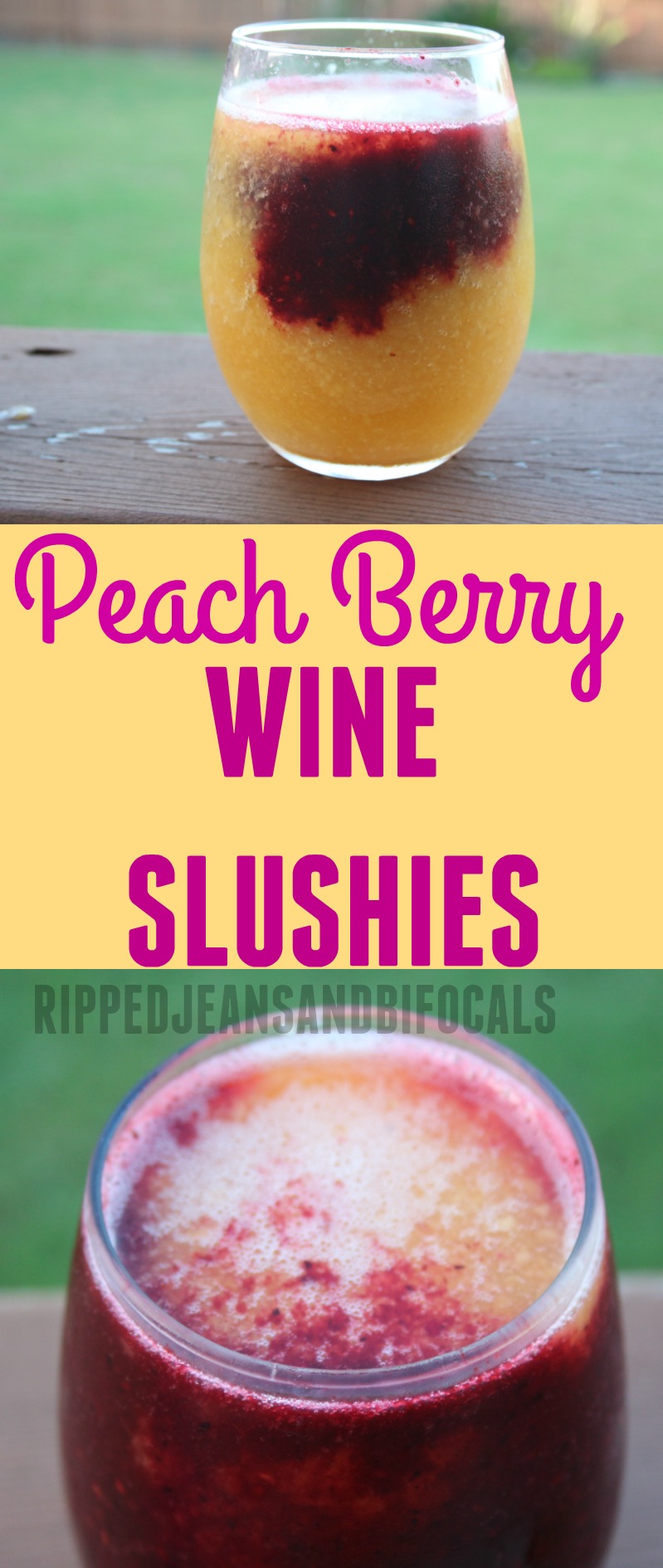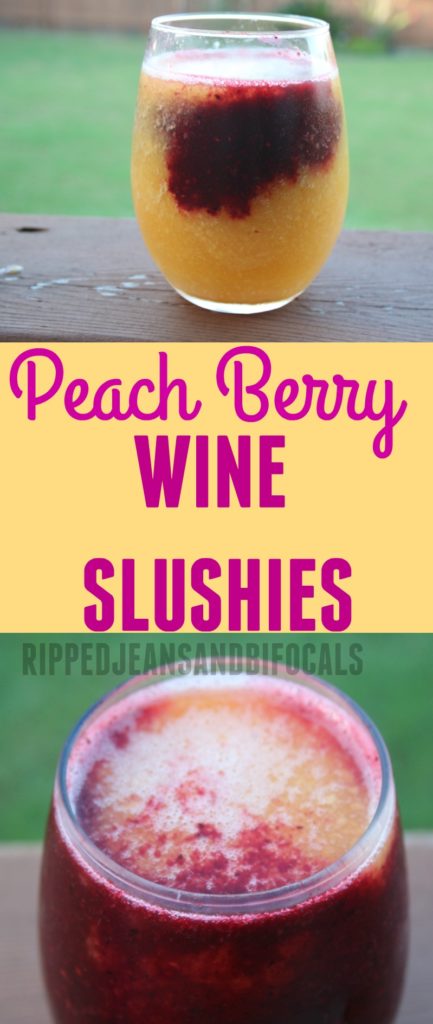 Thank you for reading and thanks again to Huyndai and drive shop for allowing us to use the Elantra to ride to the vineyards in style. The Elantra is compact and sleek and the perfect size for Lee and I to get away from the city by ourselves…but roomy enough in the backseat for our two small humans and their booster seats. And their pool stuff. And their electronics. You get the idea. It's a good looking car with a fair amount of zip…and very sleek looking. Our neighbor had this to say:
"I can't believe that's a Huyndai!"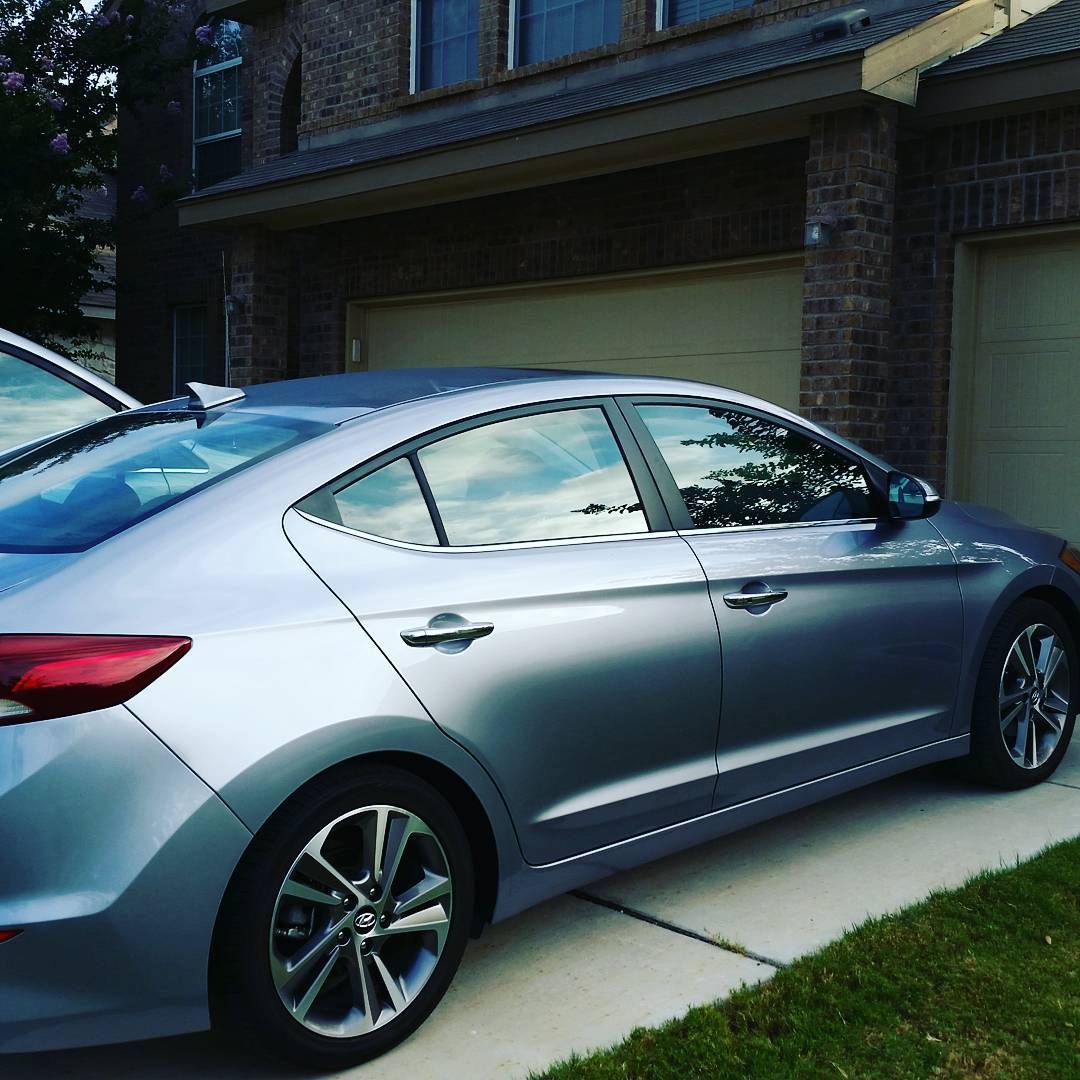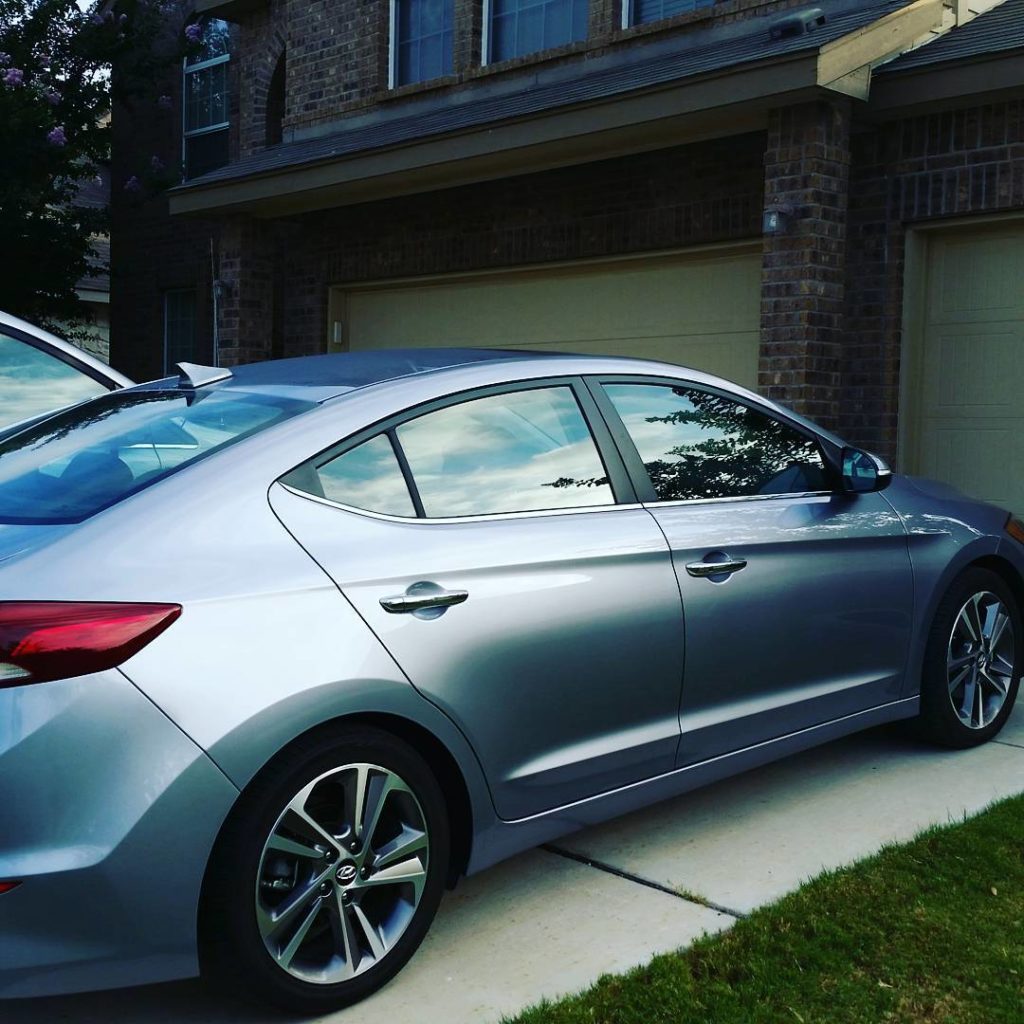 If you enjoyed reading this post, please give me a vote on Top Mommy Blogs my clicking the button below. It's super easy and helps my site A TON.