Do you watch those RV shows on TV and think RV life or vacationing in an RV would be right for you? If you're not ready to take the plunge into RV ownership, did you know you can rent an RV? You can! In this blog post, I'm going to break down how to rent an RV and everything you need to know to have a great experience.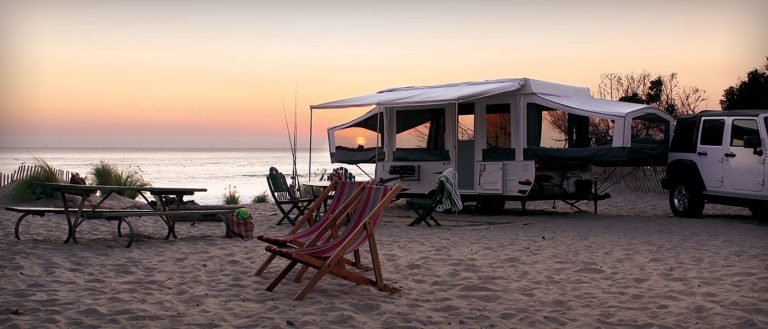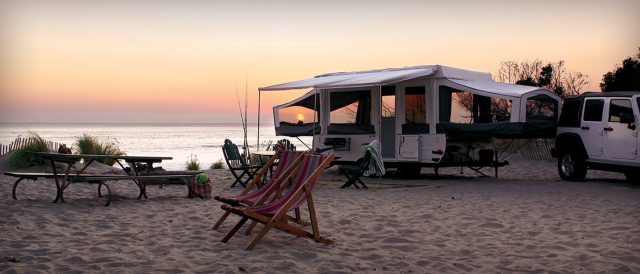 How to rent an RV
This is a guest post written by GoRVing.com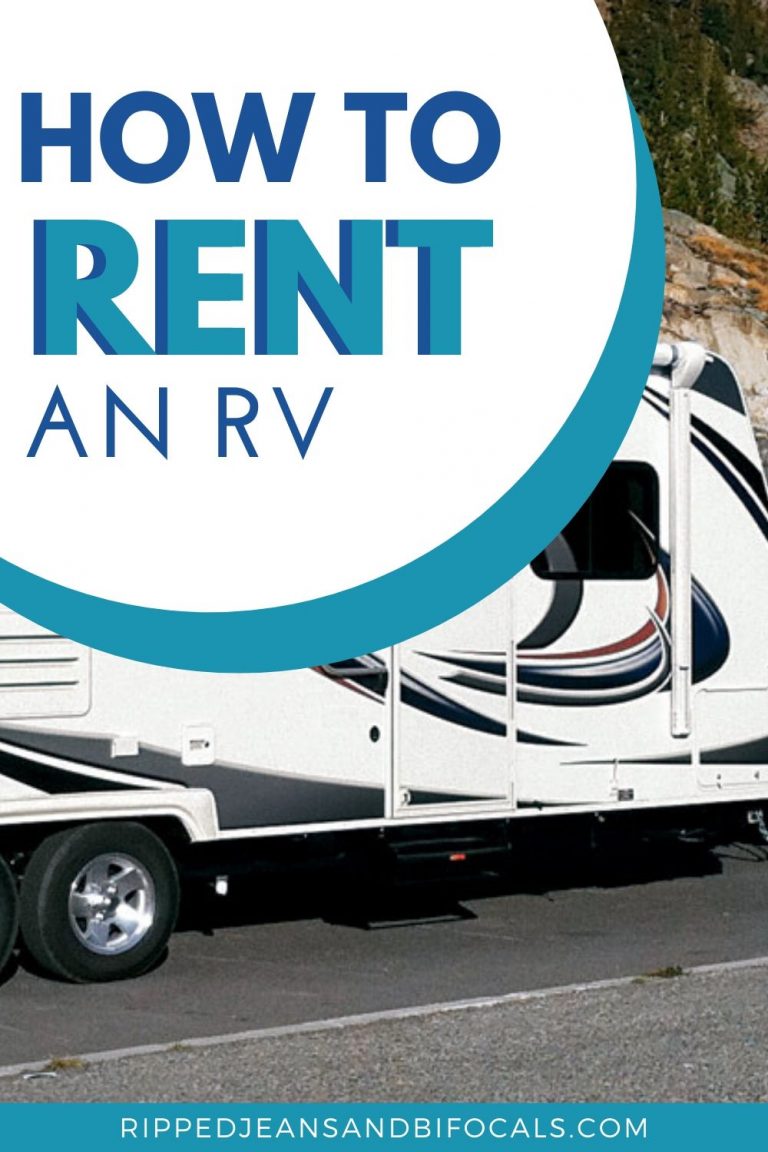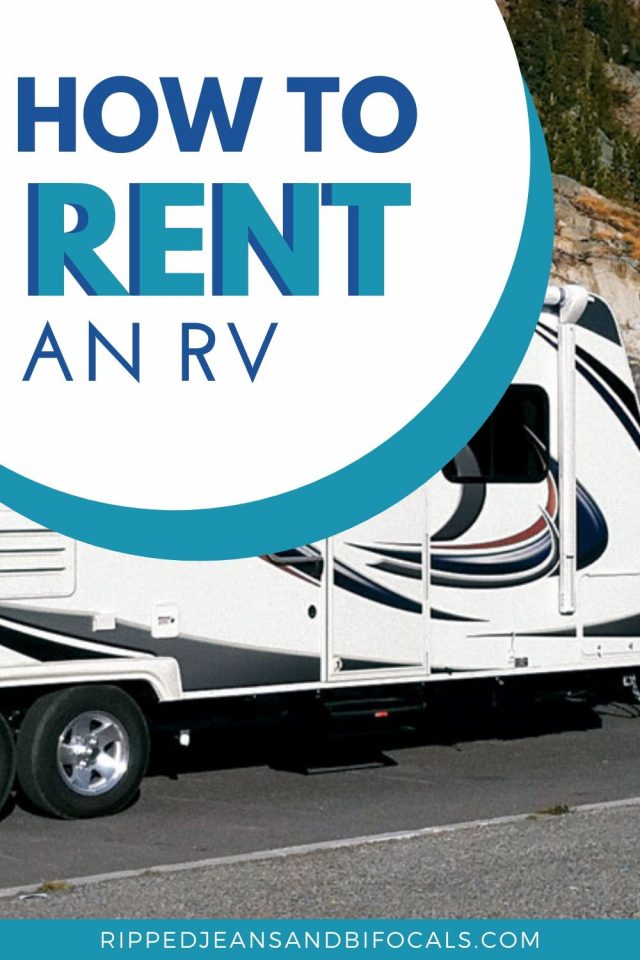 1. First – you'll want to decide where your adventure is going to start!
You can rent near home and journey to your destination or fly and pick up your RV at the other end. More than 460 national chain outlets and local RV dealerships rent RVs, including state-of-the-art, late-model-year units. A growing number of campgrounds offer on-site RV rentals as well. Check out https://gorving.com/where-to-find/rentals for rental agents by location.
If your adventures take you through Texas, here's a list of the top Texas campgrounds.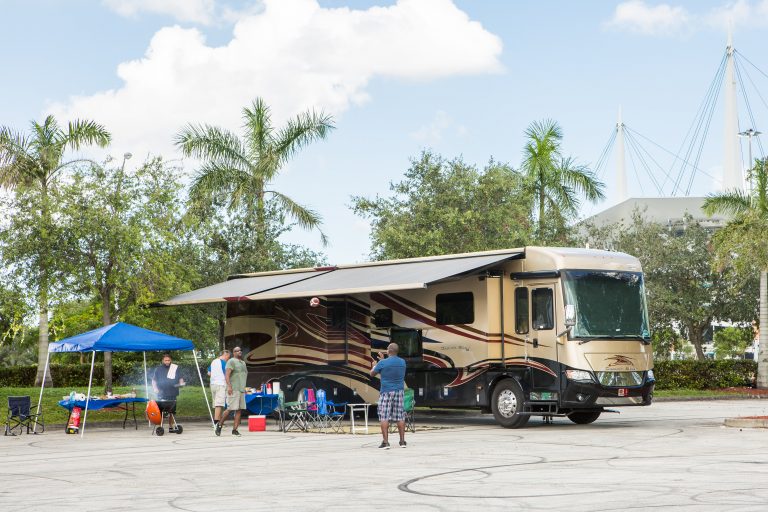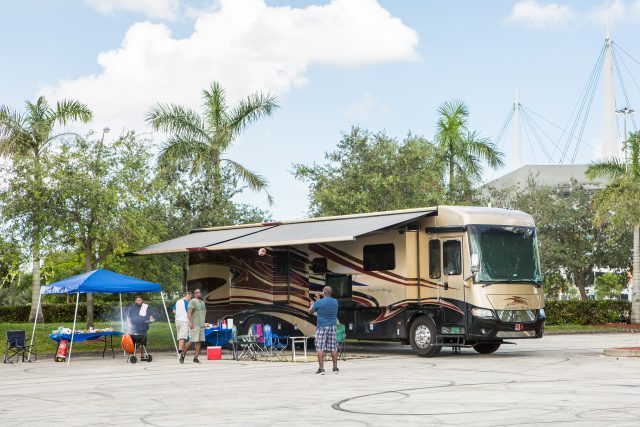 2. Once you've decided where you want to go, it's time to choose an RV!
Here are some things to consider:
Will you choose to drive a motorhome or pull a travel trailer? If you choose a travel trailer do you have the appropriate tow vehicle, or will you need to rent one?
Is it the right size? How many people are traveling with you? You'll want a sleeping space for each person, and when a driving a motorhome, everyone needs to be seated with a seatbelt, just like the family car.
Is it big enough to hold all your gear? Both motorhomes and travel trailers have under-storage and generally have plenty of cabinet space.
Is there an additional charge for mileage? Depending on how far you're going, you'll want to know what the charge is if you exceed the daily mileage allotted.
Does it come with housekeeping kits? Most rentals offer kitchen and bed linen kits, some for a fee and others will be included.
Do you need a special license to drive an RV? Most states do not require anything other than your normal driver's license though it's a good idea to confirm with the local DMV.
Do you need additional insurance? Many rentals come with insurance. Verify with your insurance agent that its enough coverage or if you should have an additional insurance rider to protect you in case of an accident.
Verify pick up and return times. Is there any wiggle room if you're late returning the RV or an additional cost?
Are there any additional fees? The contract should show all of the charges so be sure to read it through.
If you haven't owned or rented an RV it's important to stay for the tutorial provided. Take short how-to videos on your phone to help you remember how to use the utility and operating systems.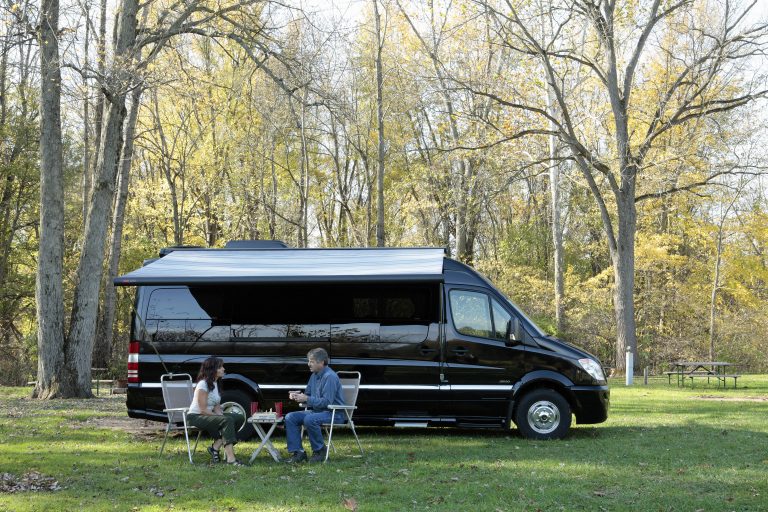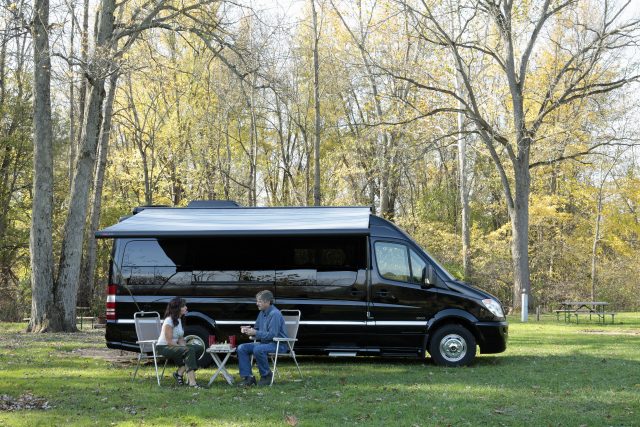 How to rent an RV: Choose the RV that's right for you!
RVs come in many sizes and styles so choosing the one that fits your family may take a little time and research.
Travel Trailers:
In 2019, 88% of all new RVs sold were travel trailers. Smaller models can be towed by mid-size vehicles, including the family car, minivan, SUV or pickup truck equipped with a hitch. Larger travel trailers, like 5th wheels may require a heavy-duty pickup outfitted with a special hitch located in the bed of the truck. It is important to match the loaded weight of the RV to the towing capacity of the tow vehicle. Consult your dealer or owner's manual for details and have the tow hitch professionally installed.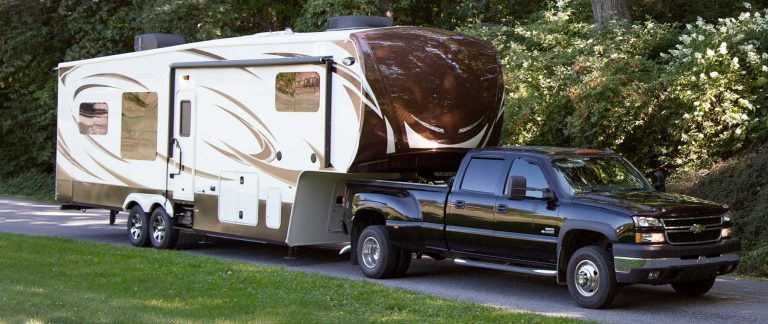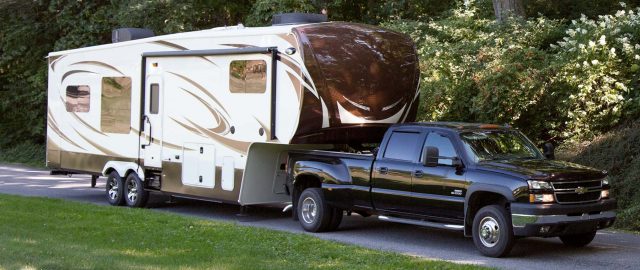 Motorhomes:
Motorhomes made up about 11% of new sales in 2019. This group includes the smaller Type B camper vans all the way up to the mack daddy Type A motorhomes with many sizes in between. Type C's are very popular offering plenty of floor plan options and comfortable sleeping options.
Park Model RVs
One final type of RV is a Park Model. It makes up a very small percentage of sales (<1% in 2019). It looks like a cabin and is built on an RV chassis. Once completed, its towed to its final destination (mainly at campgrounds) hooked up to water and electric and parked permanently. These can be sold to individuals who use them as seasonal homes in a campground or to campgrounds that rent them out to guests. They are a great way to try out the RV lifestyle without purchasing all of the equipment.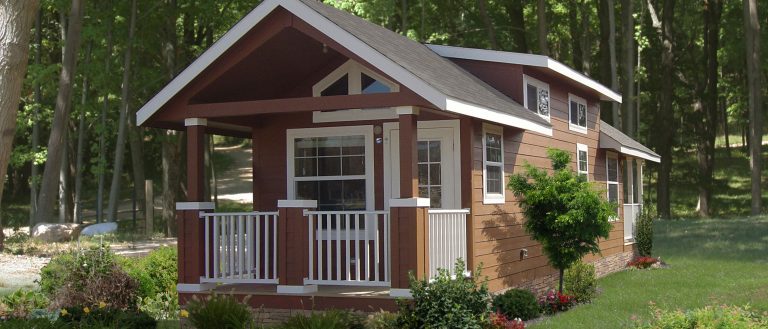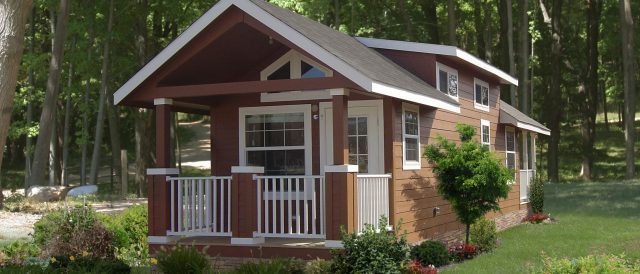 Once you decided which type of RV is right for you there are more options to consider. Travel trailers range in price starting at $7,000 for a pop-up travel trailer all the way up to $500,000+ for a luxurious motorhome. A great way to see and compare many types of RVs is to visit an RV Show or a local RV dealer. You can find these at GoRVing.com
4. How to rent an RV – A few things to consider when choosing an RV:
Does it have enough room for your family to sleep? Many RV's now have bunk beds and over cab sleeping areas, pull out couches and tables that turn into sleeping spaces.
Does it have room for all of your favorite foods in the fridge, freezer & cabinets? Bringing & preparing your own food can help to save money and eat healthier
Do you want slide outs? These provide extra space once parked. Activate the slide out(s) and create more space in the living area and / or bedroom.
Storage – Inside & underneath that can hold all of your favorite games & toys, sports equipment, outdoor table & chairs, grill, cooler, etc.
Does it have an awning to provide relief from the sun and protection from the rain?
Do you plan to go off the grid or tailgate? Choose an RV with a built-in generator that can power all of your electronics if you're not connected to a power source. Great for camping in some primitive campgrounds and it will run the AC if it gets too hot outside!
Still unsure of which one is right for you? Take one for test drive at a local dealer or rent one for a weekend to see what features are a must for you and your family.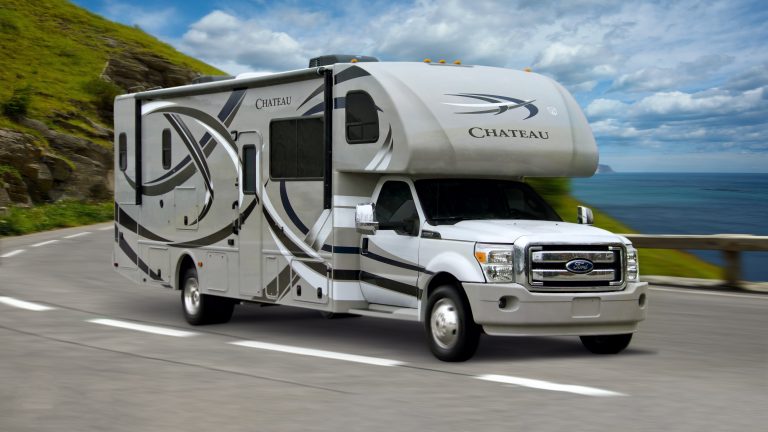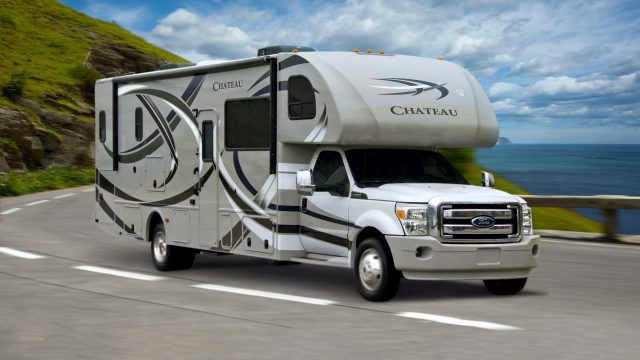 6f75072bc16b370d5dd4b0009754b88ccc4710016d6f96f9b1