DCappella is the magical musical experience you need right now
(This post may contain affiliate links. Read my full disclosure.)
Have you heard of DCapella? If you haven't it's okay…it's the relatively new kid on the Disney block. Yep, I said Disney. Do I have your attention now, Disney fans? Thought so. DCappella is an seven-person A Cappella group that falls under Disney Music Group and I had the pleasure of seeing them live at the Majestic Theater when they came through San Antonio in January. DCappella is the magical musical experience you need right now and if you get a chance to see them, you should jump at it.
I was invited to a performance of DCapella by Disney Music Group. All opinions are my own. All photos credited to Catherine Powell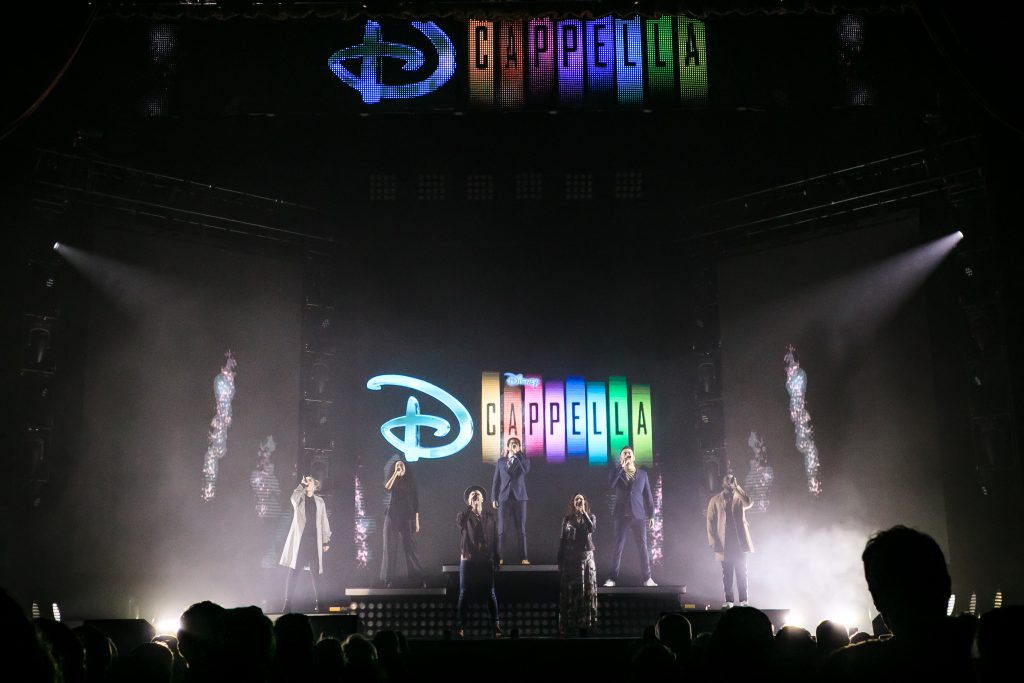 DCappella is the magical musical experience you need right now
When I got the opportunity to see DCappella, I went in with high expectations. Because, you know, it's Disney and they don't do things halfway. I love Disney songs. I'm a total Pitch Perfect geek so I knew I'd enjoy the show. I didn't expect to be wowed to the degree I was wowed.
While nothing beats the magic and wonder of being inside the Disney parks, this comes close. Their 90 (or so) minute show is full of special effects that compliment the vocals…and, I hate to spoil the surprise but there is a castle and fireworks and it's as wonderful as it can possibly be without being at Disneyland or in the Magic Kingdom at Walt Disney World.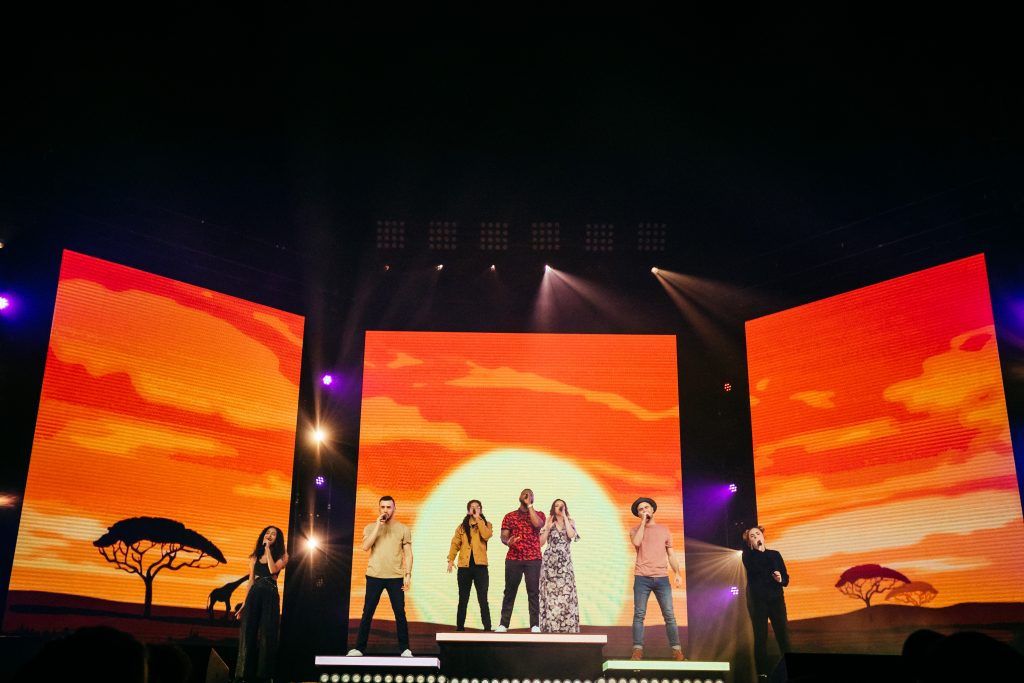 The songs (some of them are mashups) give you your Disney favorites from 90 years worth of movies are all vocal and performed against three giant screens that show footage of the movie that goes with the song being sung. "Circle of Life" is sung against a savanna backdrop, "The World Es Mi Familia" against a backdrop of marigolds and the mixed up version of "Let it Go" and "Do You Wanna Build a Snowman" have lighting that looks just like…you guessed it: snow. And, it's been a long time since songs from the Frozen soundtrack didn't make me clench, which is what happens when your kids play it on a loop for five years. I'm not making that up.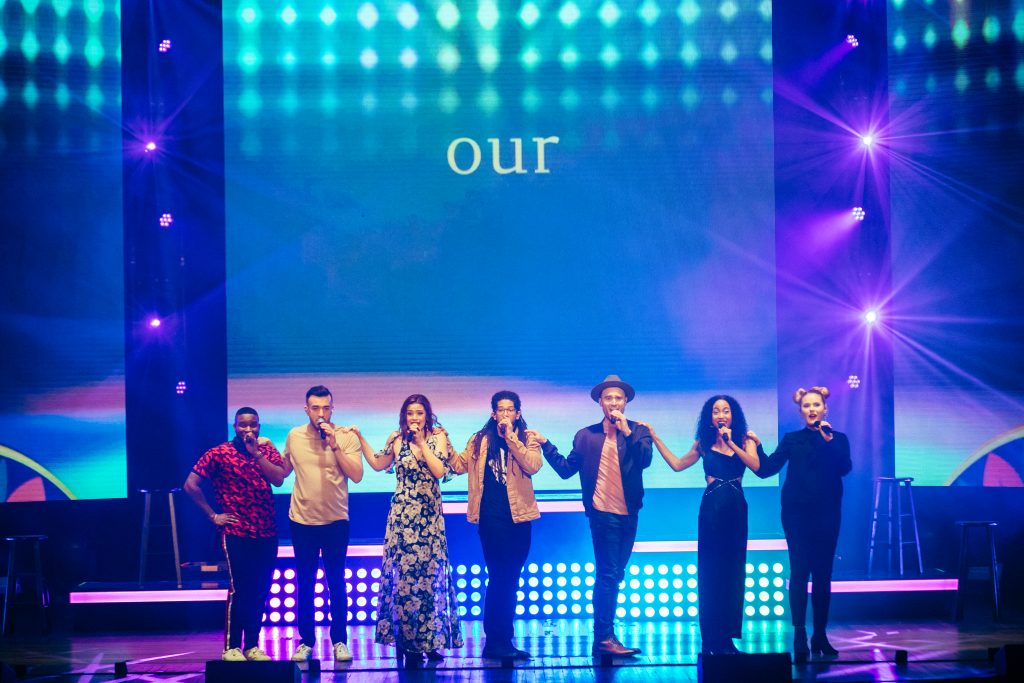 And, all songs are sung completely without instruments, although vocal percussionist Antonio Fernandez will make you question what you're hearing with his insane beatboxing skills. The group was formed as a result of a nationwide search for the best vocal performing talent in a cappella and stage. They remind me a little bit of the Mousketeers.
Other members of the group are Joe Santoni, Morgan Keene, Orlando Dixon, RJ Woessner, Shelley Regner (Ashley from Pitch Perfect) and Sojourner Brown. They are young and fun and energetic and appear to genuinely love performing together, which makes it a delight to watch.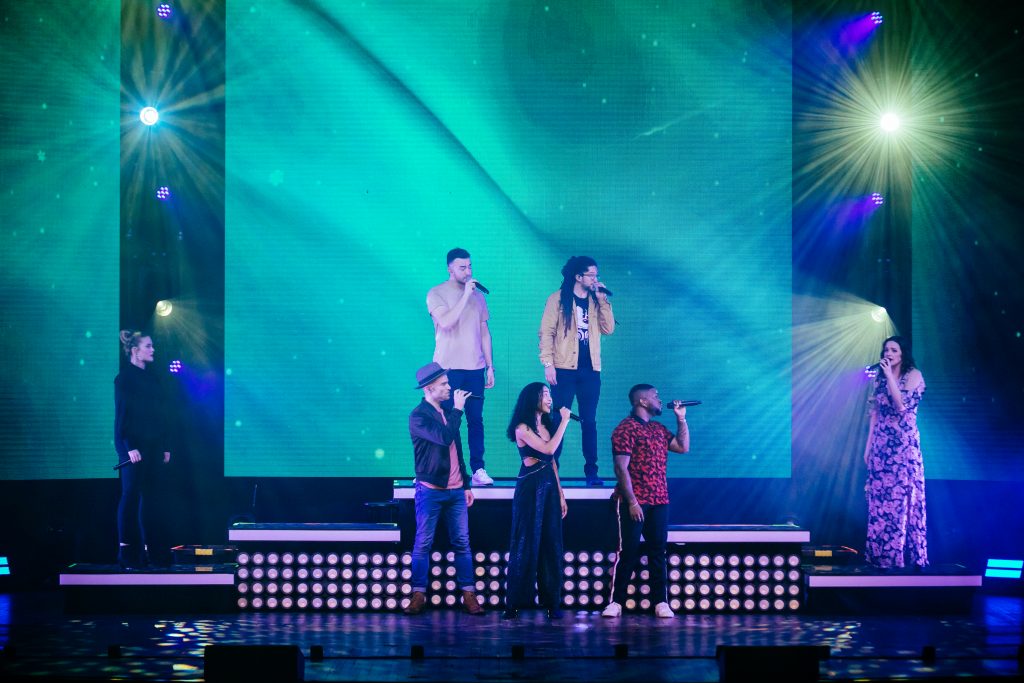 To get information on their tour go here. If they're coming to a city near you, I promise you will not regret the experience.
Keep up with DCapella on social media: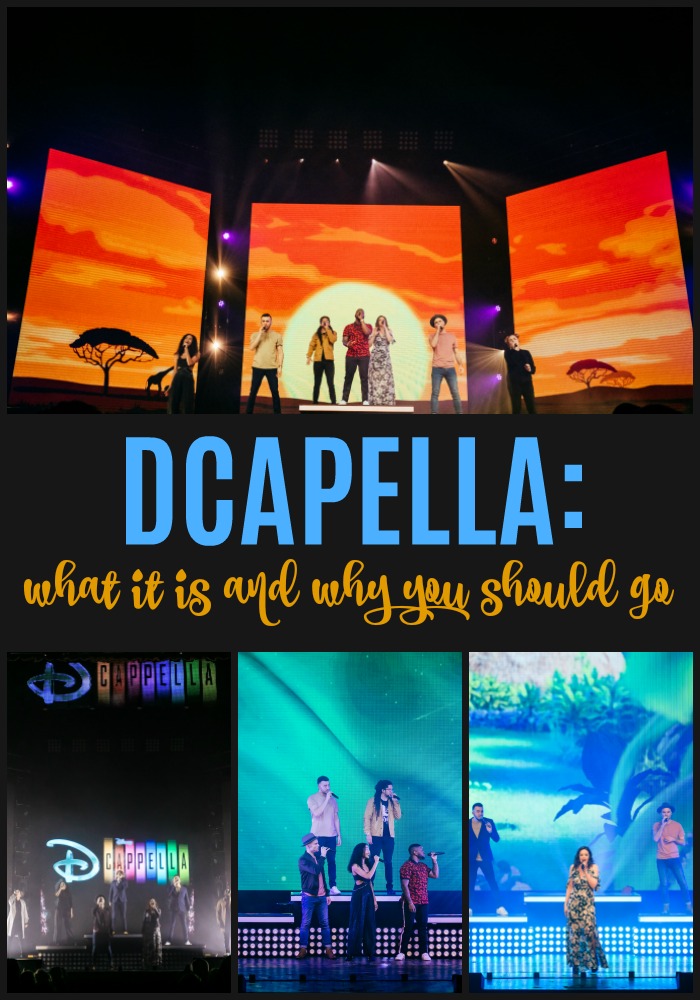 More reading: