How to make your own taco seasoning
(This post may contain affiliate links. Read my full disclosure.)
I take Taco Tuesday pretty seriously. Because tacos. Living in San Antonio, I have lots of opportunities to eat great tacos and great all other kinds of Mexican and Tex-Mex foods so I find a lot of inspiration and creativity around these parts to bring delicious tacos back to my own kitchen.
But sometimes, I just like to make basic tacos. You know what I'm talking about. Seasoned ground beef in a soft tortilla shell topped with lettuce, tomatoes, cheese and sour cream…maybe a dash of salsa. Nothing fancy but oh-so-good. Like comfort food.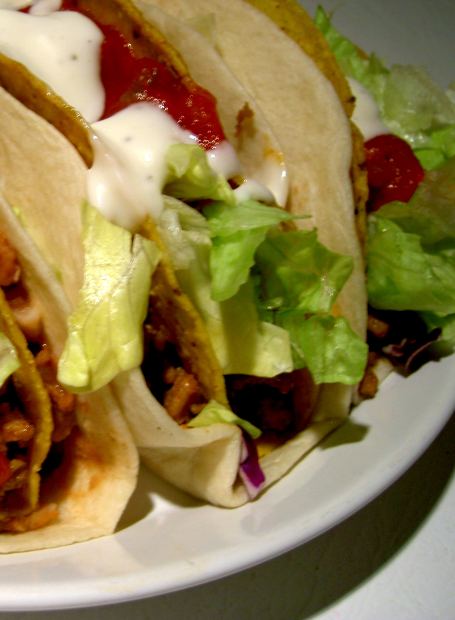 For the longest time, I would buy whatever pre-made, pre-measured seasoning was the cheapest. It was all about the same: McCormick's, Old El Paso, Taco Bell, or even store brand.
Then came that time when I was all set to make tacos: I had the ground beef browning. My stomach was growling. My family was hungry. I was shuffling through the little basket in my pantry where I keep my seasoning mixes and I came up empty. I had plenty of gravy and dip mixes but no taco mix. I decided to improvise. I keep a pretty robust supply of spices. I had cumin. I knew taco seasoning contained cumin, so I threw some cumin in a bowl with some garlic powder and onion powder and called it good.
I saved taco night, people.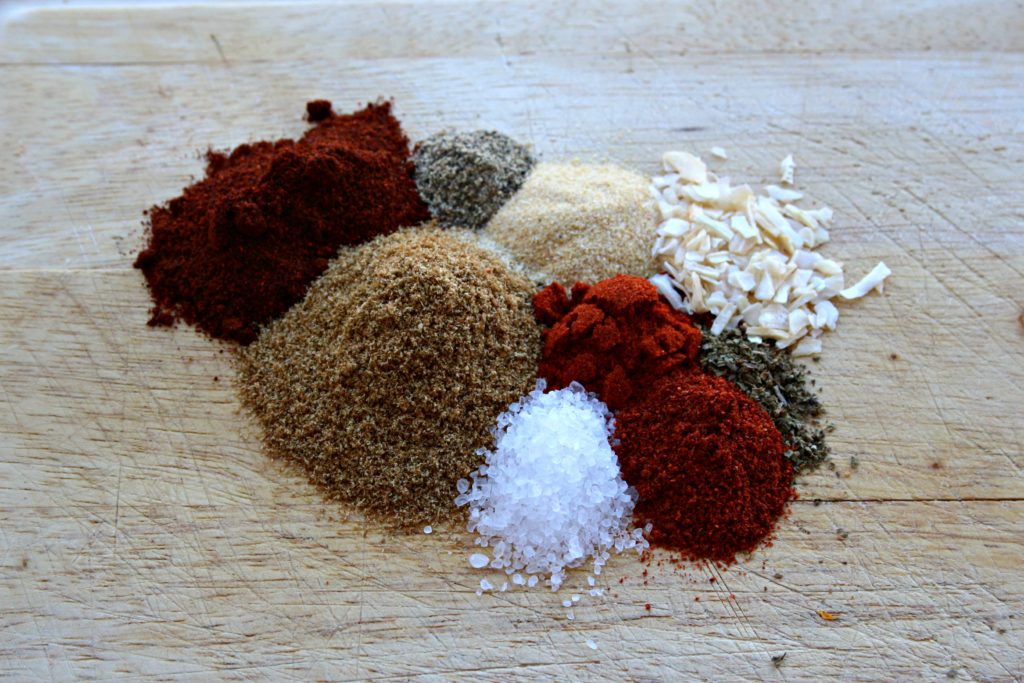 [Tweet "How to make your own taco seasoning #tacotuesday"]
I've spent the last year tweaking my taco seasoning recipe and I've finally got it ready for company.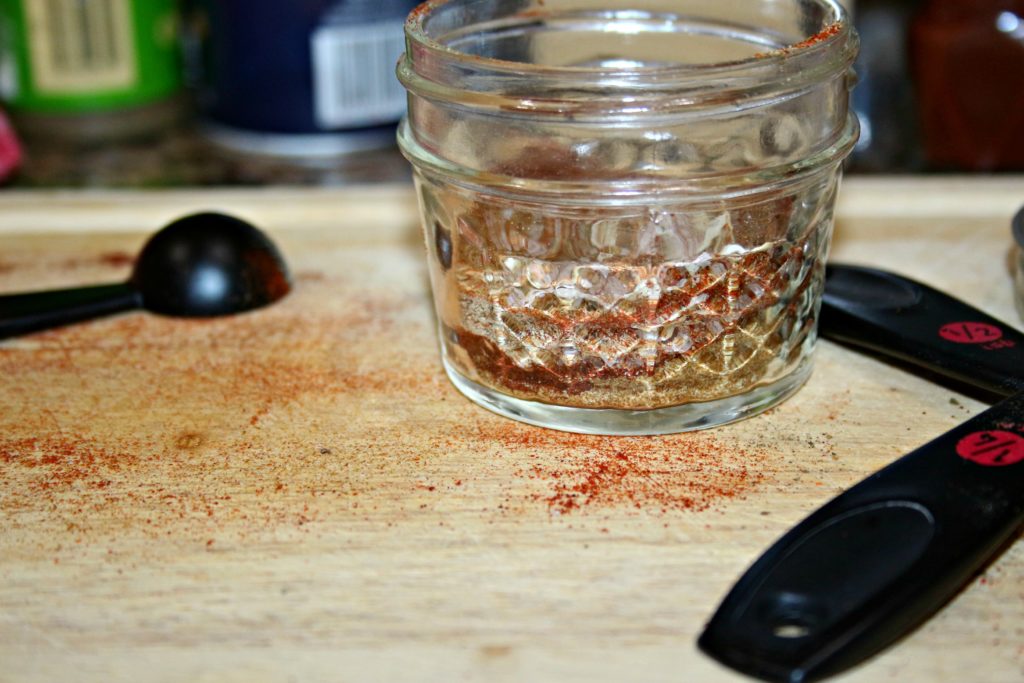 This is a very basic taco recipe and you can easily spice it up, reduce the salt or even omit the red and black peppers altogether if you have someone who really can't take the heat.
2 teaspoons Chili Powder*
2 teaspoons Ground Cumin
½ teaspoon Paprika
½ teaspoon Garlic Powder
½ teaspoon Red Pepper
½ teaspoon Sea Salt
½ teaspoon Dried Onion (Onion Powder also works)
¼ teaspoon Black Pepper
¼ teaspoon Oregano
*If you REALLY want to kick up the heat, sub THIS for the Chili Powder: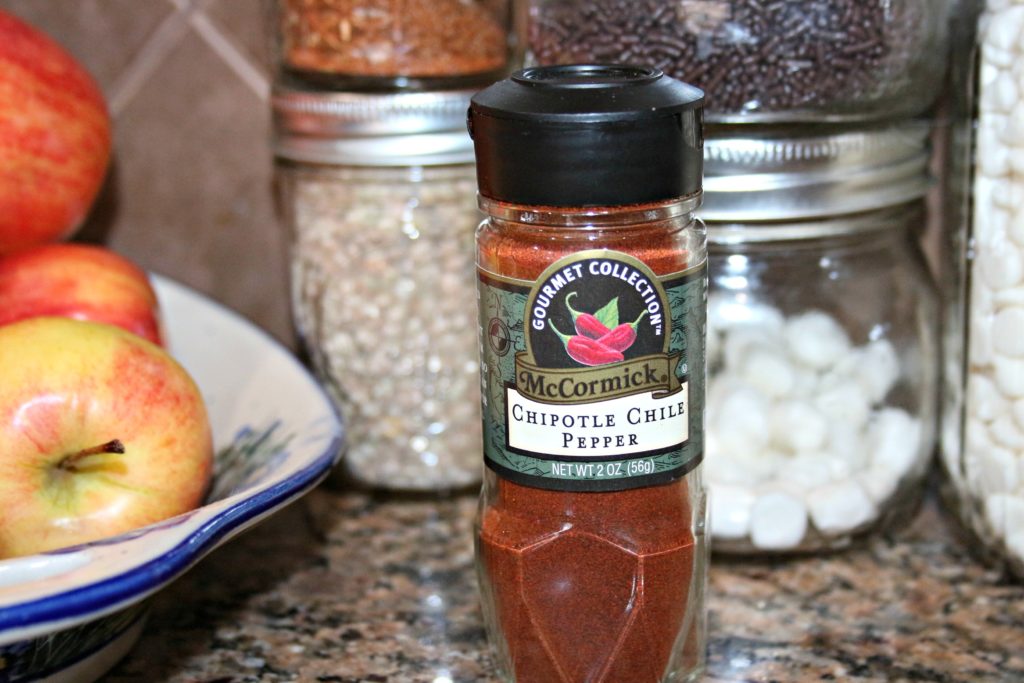 Combine ingredients in a small bowl, mix well. Adjust to taste. *I recommend adding the salt last – depending on your taste, you may not need it. Store in a plastic baggie or an airtight container until ready to use.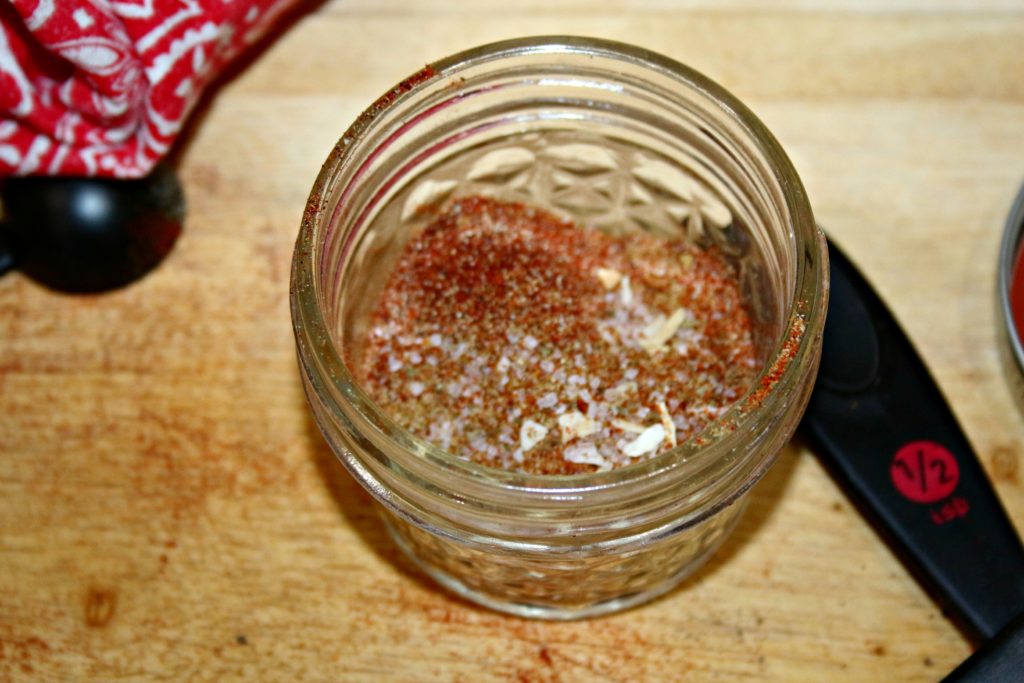 This is easily doubled, tripled, quadrupled (or more, you get the idea) if you're serving a larger crowd or want to make a larger batch to keep on hand. This also makes a fun, inexpensive DIY gift.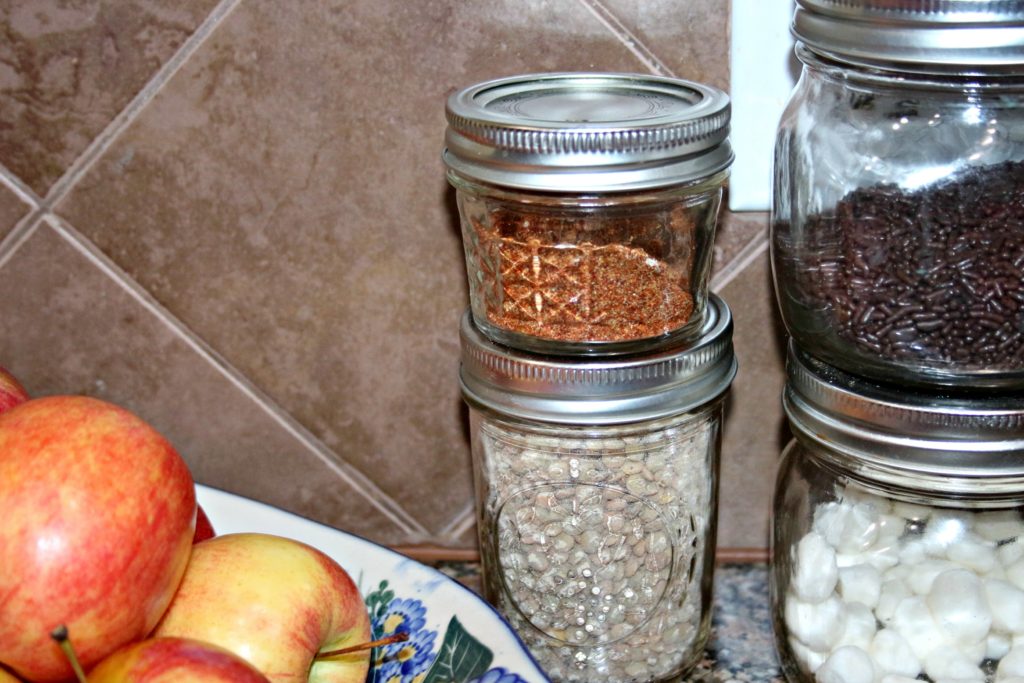 This works for more than just tacos. You can mix it with sour cream and mayo for a quick dip, use as a rub on chicken or pork before grilling, sprinkle it on top of soups, mix it with oil and vinegar for a salad dressing…use your imagination.
What my taco seasoning doesn't have: sugar or potato starch. It also doesn't have a mystery ingredient known as "natural flavors." It has spices. Just spices.
I'm pushing out this recipe today because I'm going to bring taco Tuesday to the blog. Check back every week for a fun taco-related post, or follow my "Tacos Tacos Tacos" Pinterest board for more ideas. Yes, I have a Pinterest board dedicated to tacos. I am hardcore, people.
Till next time, people.
"And don't forget Taco Tuesday's coming next week! That's the day every rule following citizen gets a free taco and my love! Have a great day, everybody!"