Getting Botox and Volbella fillers – What it's like
(This post may contain affiliate links. Read my full disclosure.)
Have you ever accidentally taken a picture of yourself in selfie mode? It's kind of a nasty shock, at least it was for me the first time I did it. Getting botox and volbella fillers – What it's like
I partnered with Dr. Connie Hiers and her team at Dr. Connie Hiers Plastic Surgery and MedSpa for this post. I received complimentary treatment in exchange for sharing my experience. All opinions are my own.  
I was the only one awake in the house. It was Sunday morning, and I was in my nightgown decorating a cake in my quiet kitchen. Pleased with the result, I grabbed my phone to take a picture of the perfectly frosted chocolate fudge masterpiece sitting on my table.
When I opened the camera, I didn't see my lovely cake. I saw me. Me with no makeup and sporting some serious bed head. Frowning and looking down into the camera, which I do not recommend doing if you're in any kind of denial about whether or not your skin is saggy.
I studied the picture for a few minutes before I deleted it from my phone. I saw crow's feet, which I'd had for quite some time, choosing to call them laugh lines instead. I saw deep two deep vertical lines between my eyebrows that made me look angry. I saw puppet lines that ran along either side of my nose toward my mouth.
"When did all this happen?" I wondered to myself. "When did I get so old?"
Getting Botox and Volbella Fillers – What it's Like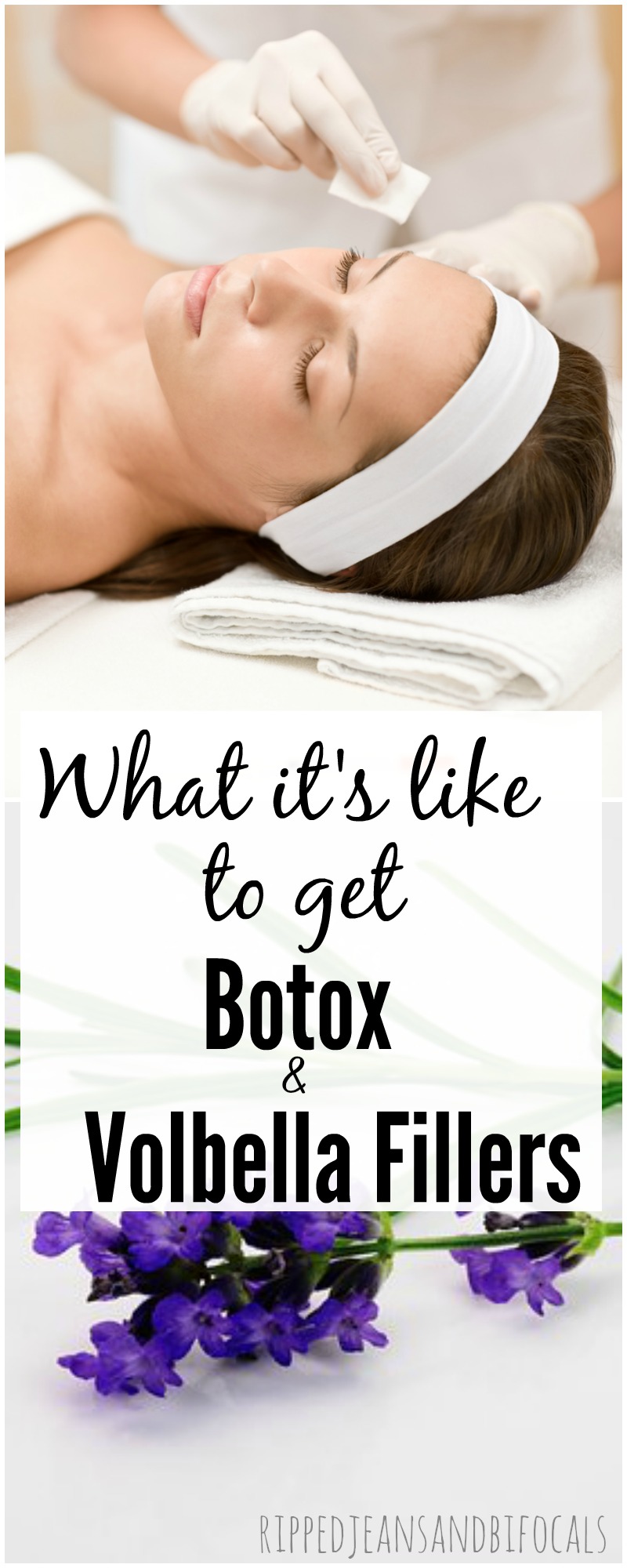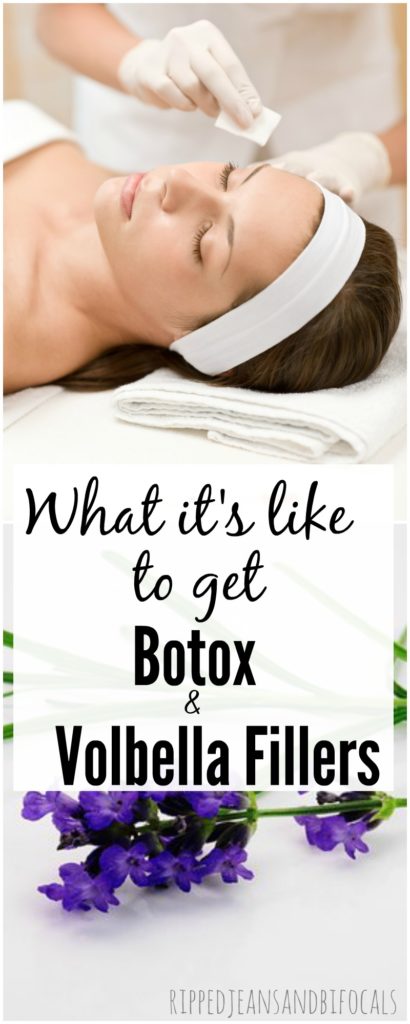 There's a line from Steel Magnolias, which is one of my favorite movies: "Honey, time marches on and eventually, you realize it's marchin' across your face." This was my moment when I realized it was marching across my face and I didn't like it. I wanted time to go march somewhere else…or maybe just tiptoe.
When I had the opportunity to partner with Dr. Hiers and her staff to receive Botox injections and Volbella filler, I jumped at the chance. Like literally, jumped and squealed when I got the email.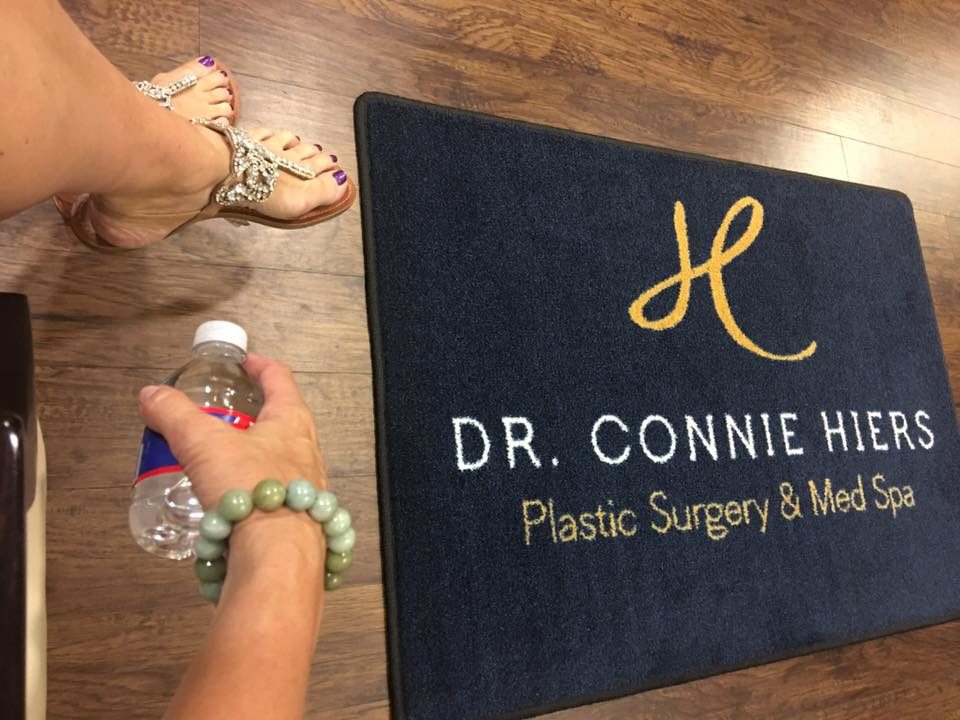 No, I don't want to look like an aging Barbie doll or have my skin stretched tightly across my face but I do want to cheat time and look a little younger. Maybe a lot younger. I'm not ashamed to admit that.
[Tweet "Getting Botox and Volbella Fillers #drconniehiers #spon @drconniehiers"]
I'm not in denial about the fact that I'm aging. I don't have any expectations of looking like I did when I was in my twenties, thirties or forties. I turned 50 last year and I'm pretty comfortable in my skin. But, I want to look better. I want people to say "Wow, she looks great" without adding the words "for her age" to the end of the sentence. I know I'm vain. I'm not particularly proud of that personality trait but I admit that, too.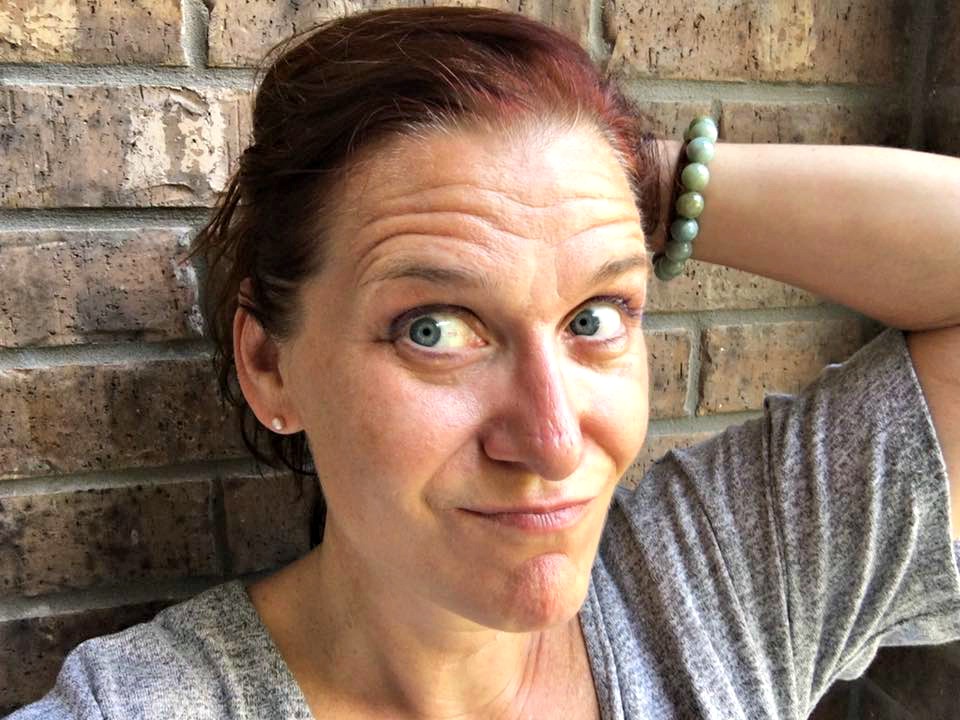 I received Botox in my forehead, crow's feet and "bunny lines." When you scrunch up your nose and you get those really bunchy, unflattering lines, like so: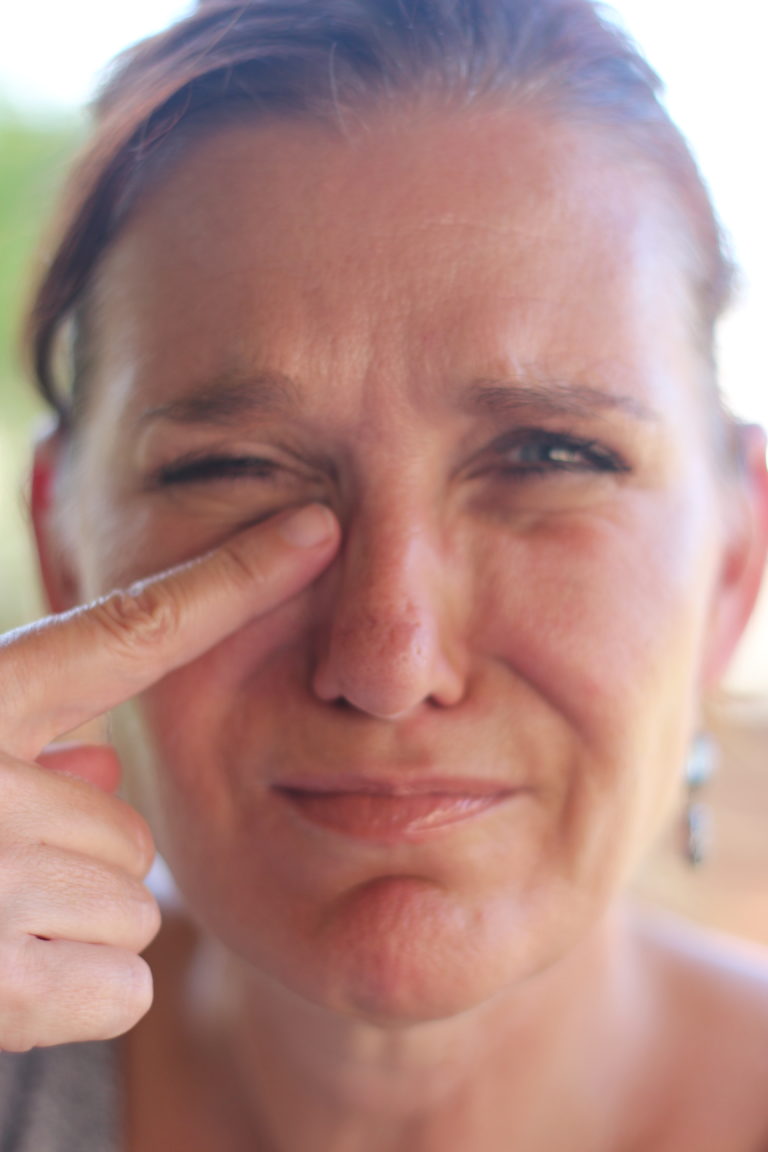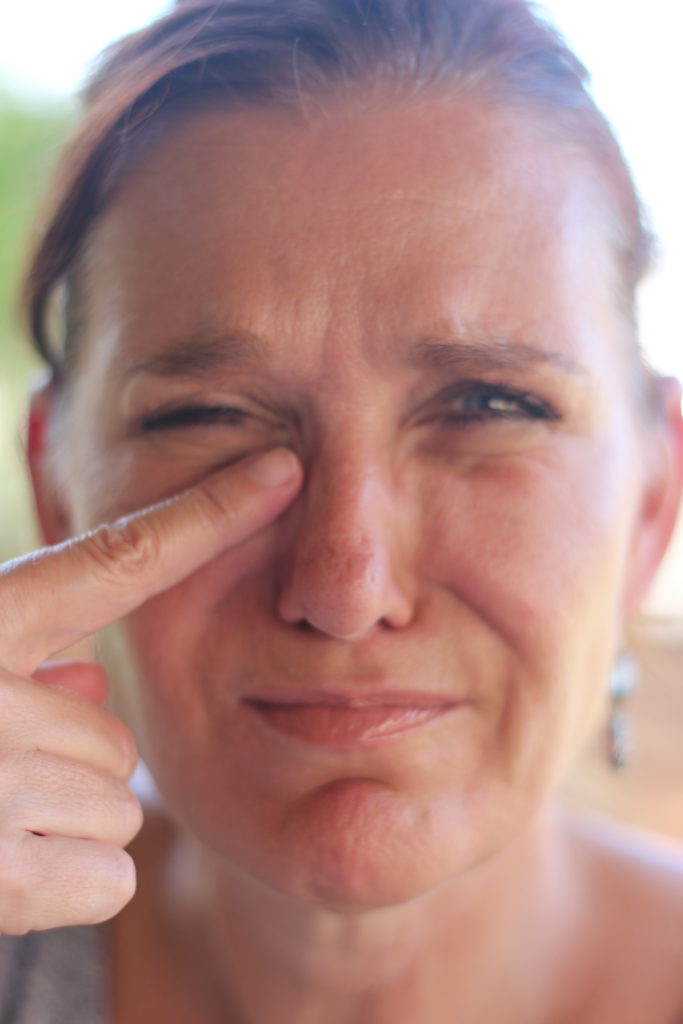 that's a bunny line. They look a lot better now. I didn't take a before picture with my face scrunched up but I'm pretty sure I scrunch my face up a lot, so there you go.
I also received Vobella filler in my puppet lines and in my lips.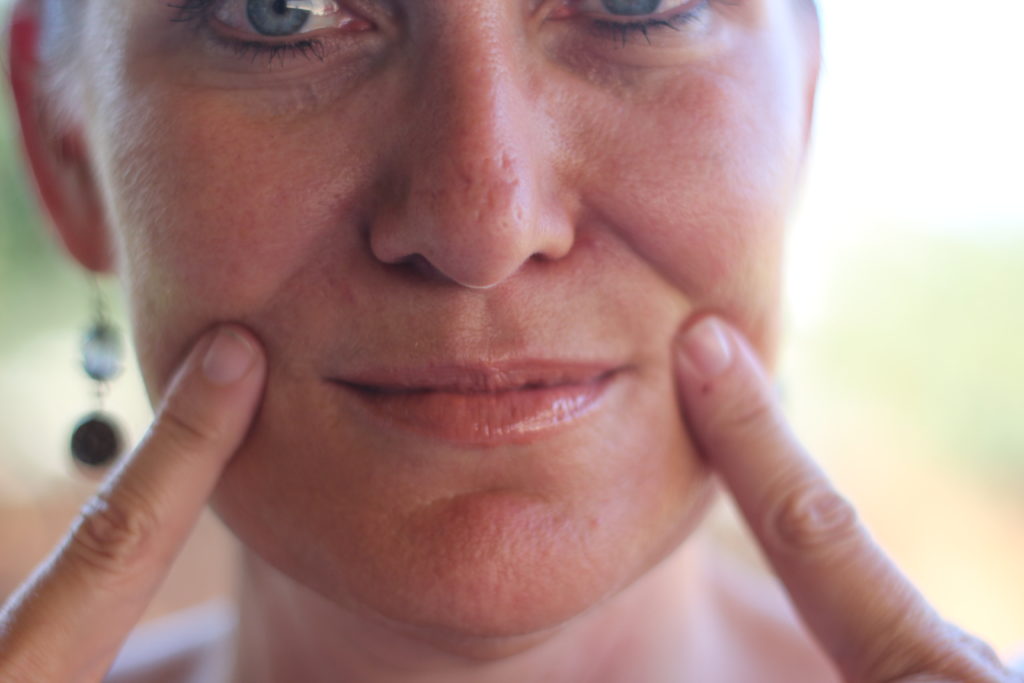 I hadn't planned on getting the lip injections, but I'll blame peer pressure for that one. One of my friends had got Vobella fillers in her lips the week before I did and I was pretty impressed with the results. I too wanted those va va va voom lips that were full and beautiful but not to the level of "Obviously she had her lips done" full and beautiful.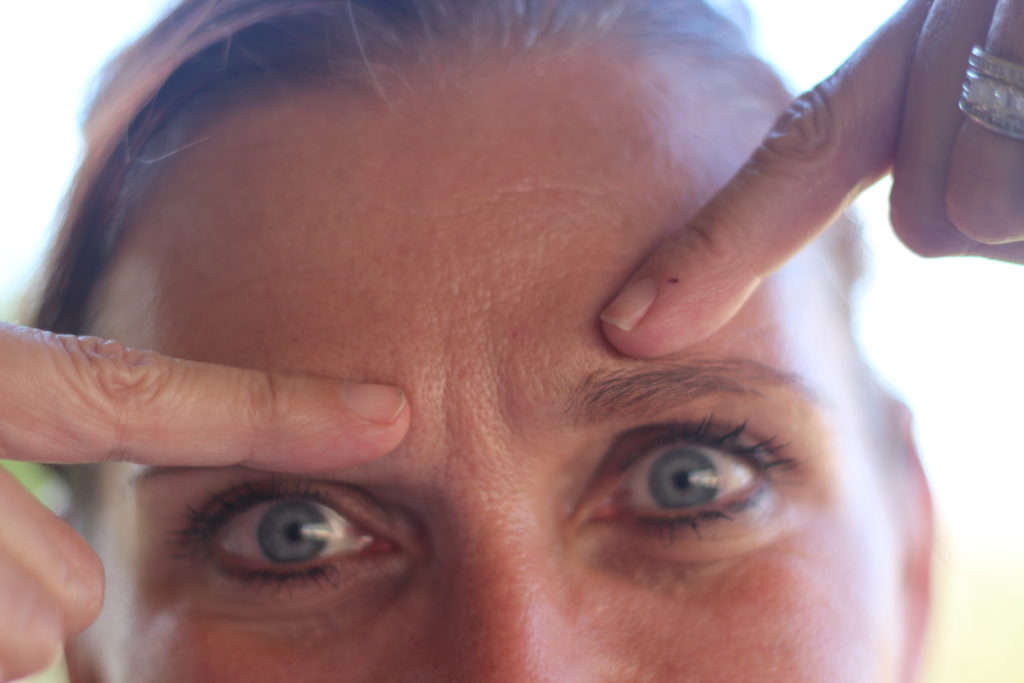 By the way, Dr. Hiers told me if I was really going for duck lips that I'd need to use another brand of injectible because the Volbella used in the lip tended to produce a more subtle result, which exactly what I was looking for. If you want a super-full lip, Volbella probably isn't what you want. Dr. Hiers and her staff took plenty of time to explain the procedures and the results to me before we
Here are the answers to a few common questions about facial injections:
How much does this cost?
Botox runs about $12 per unit. A forehead will usually take 20 units.
The Volbella filler is $550 per syringe. For more information about Dr. Hiers' prices and a discount for my readers, scroll to the end of this post. This is definitely an investment in yourself and a way bigger decision than whether to splurge on the really pricey face cream.
How long does it last?
The Botox should last anywhere from three to six months and the Volbella fillers should last around a year. If you consider the longeivity of the treatment versus the price, it makes the investment a little more paltable.
Does it hurt?
Well, it sure doesn't tickle. The Botox hurts far less than the Volbella. The Botox feels like tiny ant bites and I experienced minimal soreness and bruising afterwards. The Volbella is a whole other story, though.
Dr. Hiers put a numbing cream on my lips and puppet lines and left that sit for about 25-30 minutes. It didn't completely numb my skin and she suggested that we do 45 minutes next time. I have a hard time getting fully numbed at when I go to the dentist, so if that happens to you, too, you might want to keep the numbing cream on a little bit longer.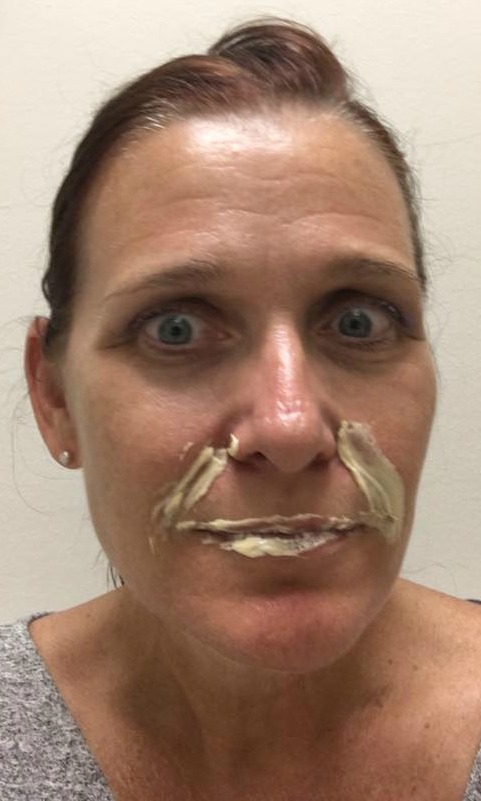 The injections going into my puppet lines definitely smarted but the pain in my lip was the worst. I had some lingering bruising and soreness from the Volbella but the soreness went away after a day or so and the bruising after about five days. I used topical herbal pain relief and took a couple of Tylenol when I got home and I was fine.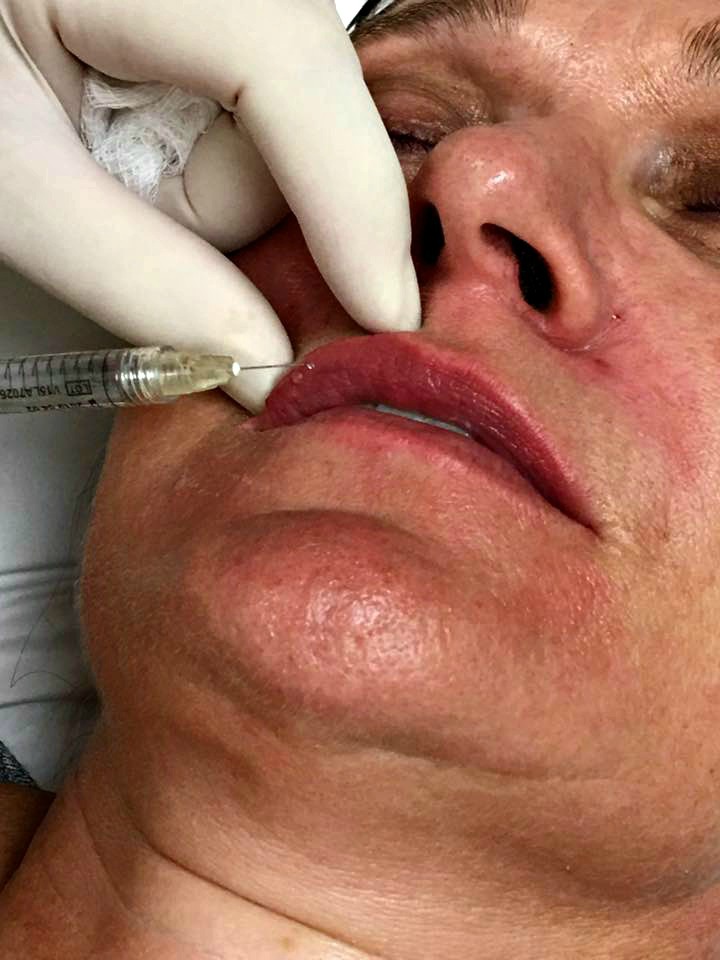 If you've ever had a bikini wax, the lip injections are not quite that bad. But close.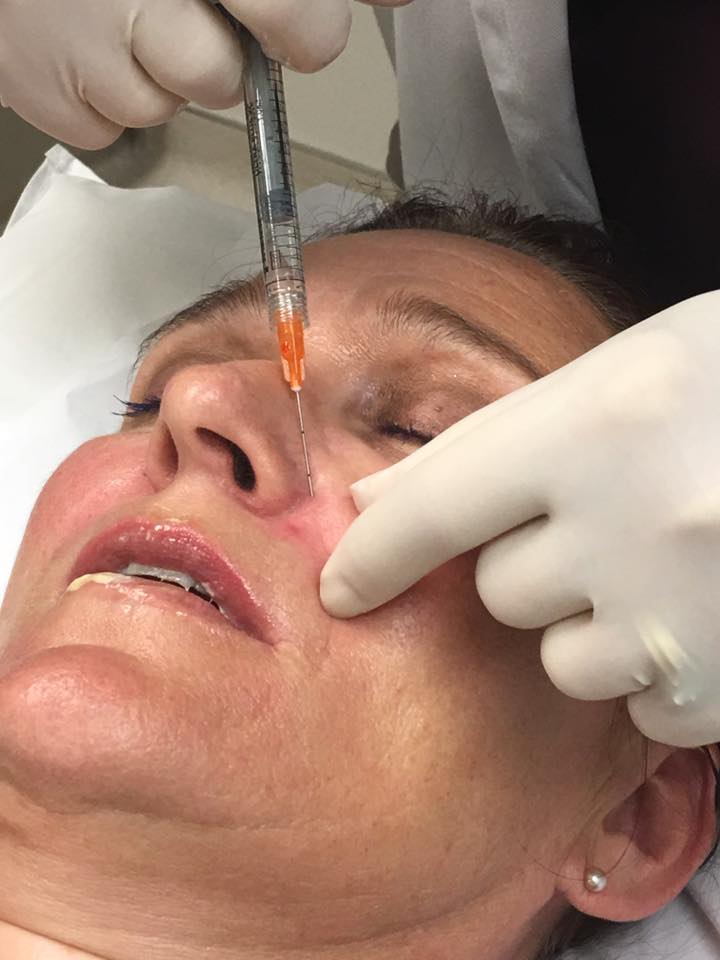 I totally don't regret it.
There was just something about the appearance of those two angry lines in the middle of my forehead that made me unhappy with how I look. I know wrinkled skin, rogue chin hairs and droopy body parts are part of aging and I know I can't avoid all that but I'm happy that I did something for myself that makes me feel and look better.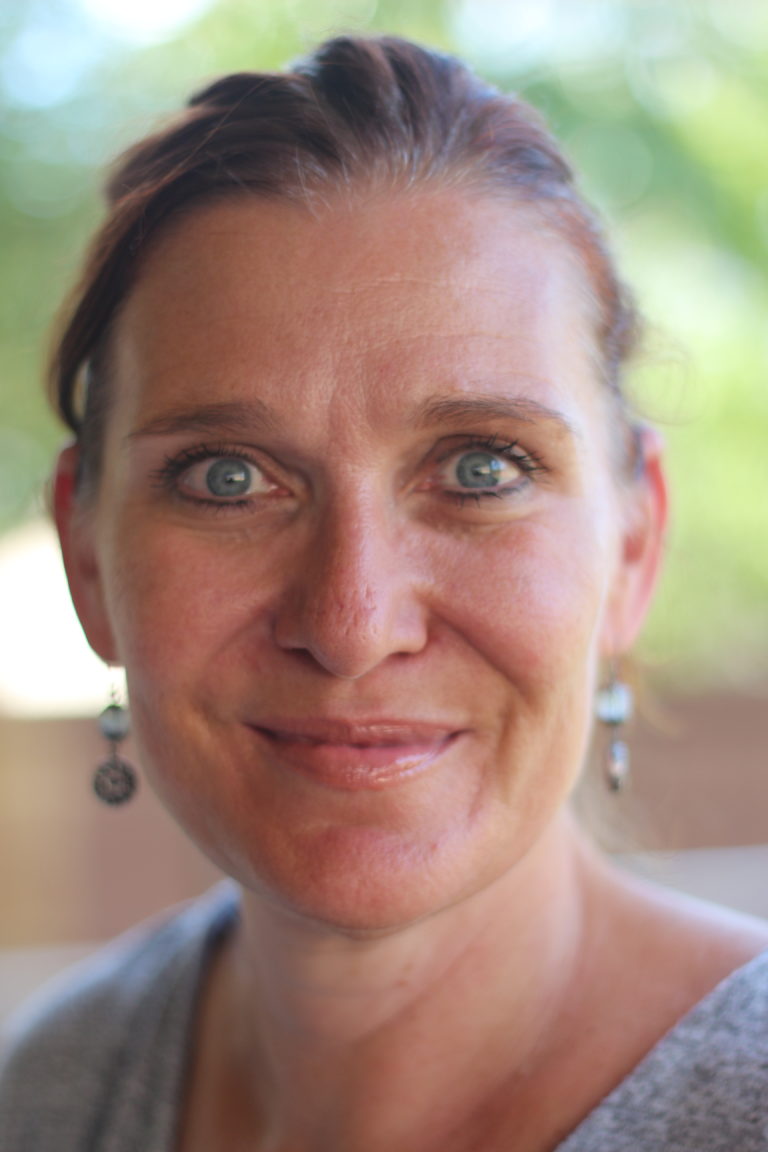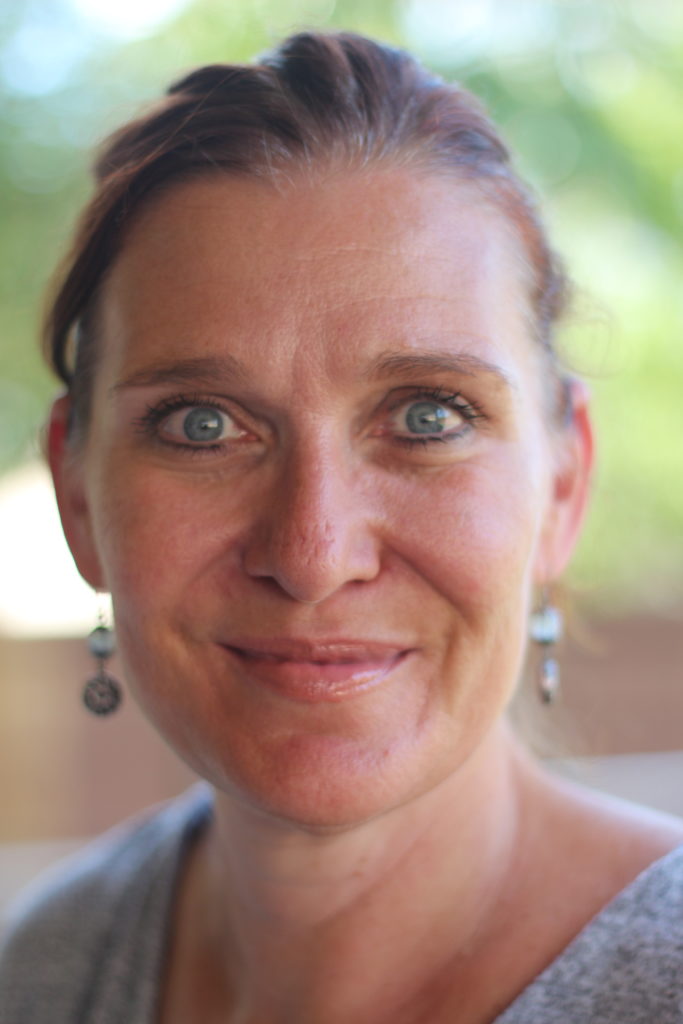 Women spend money on makeup, tooth bleaching, hair extensions and all kinds of stuff because it makes them feel good to look good. I am not different. Botox is no different. It makes me happy not to see those deep lines between my eyes every time I look in a mirror. I did this for me.
I saw results from the Volbella almost immediately but it took about a week for the lines in my forehead to soften. Yes, I said soften, not disappear completely. I'm also experiencing a little bit of a tight feeling in my forehead, which I know is normal. Those deep "elevens" made me sad when I looked in the mirror and I feel a lot more confident and happier about my appearance now. And that's important.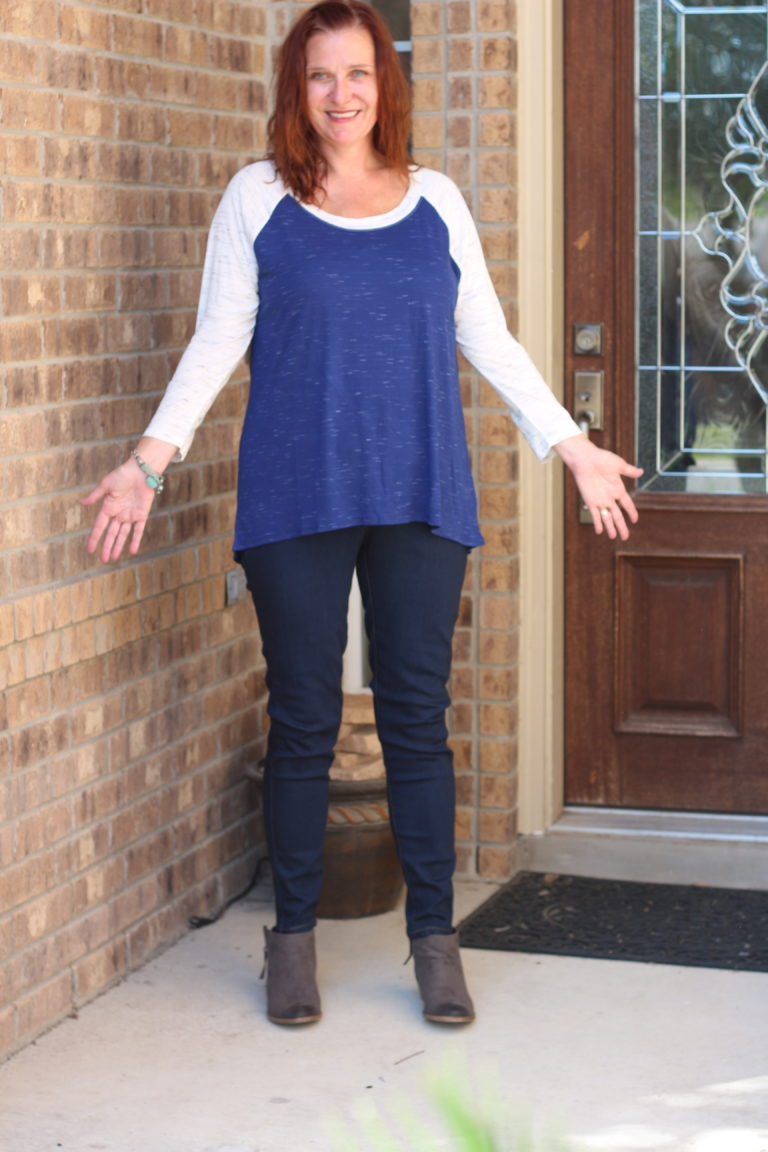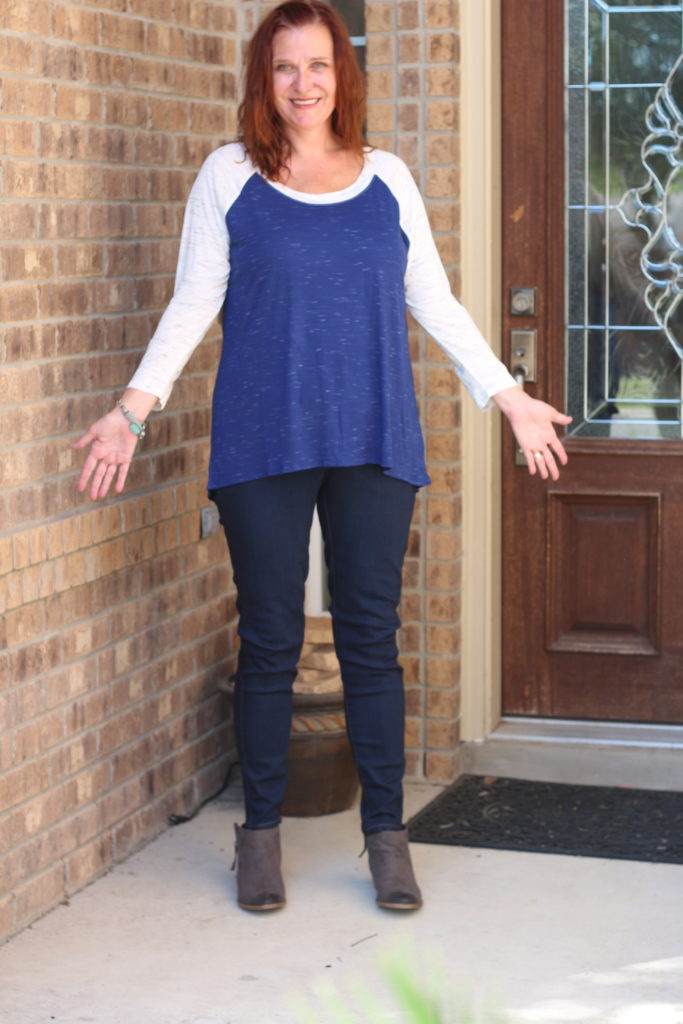 You can review Dr. Hiers' services here. In addition to injections, she also performs a full range of plastic surgery and med spa treatments.
If you're in San Antonio and would like to try Botox and/or lip fillers at a discount, mention my name when you book your appointment for the following discount:
Botox: $11/unit (normally $12/ unit)
Vobella: $50 off (normally $550)
Juvederm: $100 off (normally $650)
Expiration: October 31, 2017