The Bosque in San Angelo – Everything you need to know
San Angelo is a small town in West Texas. Known as "An Oasis in West Texas," San Angelo is located along the heart of the Concho River in the heart of ranching country. It's a great place to discover western frontier heritage, cultural attractions, and, of course family fun. Whether you are just passing through visiting for a week, you'll want to put The Bosque on your list of things to do.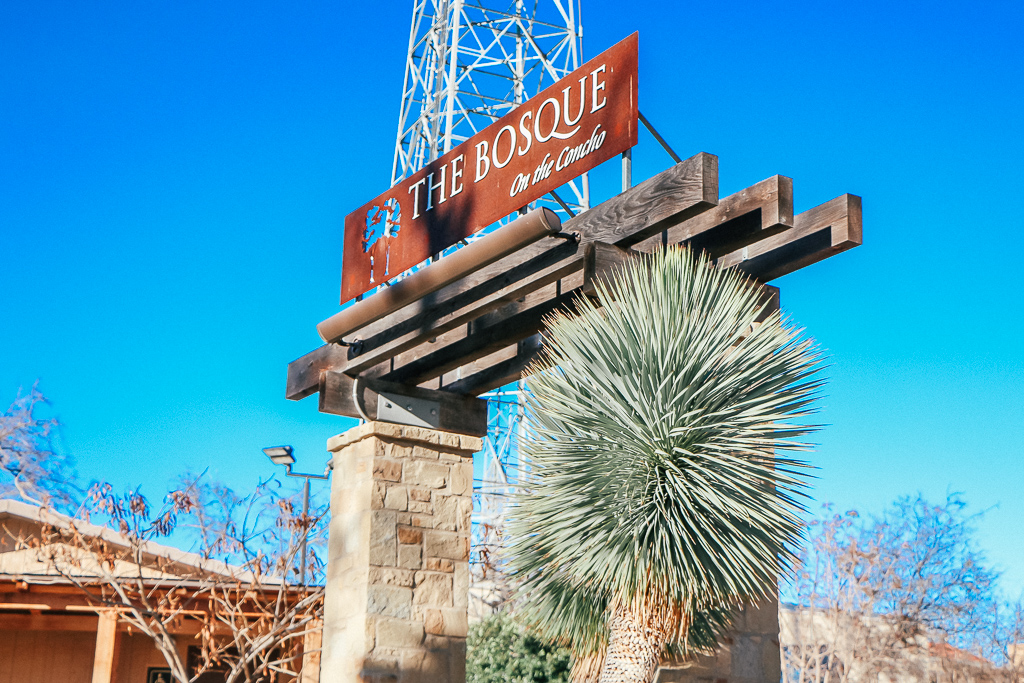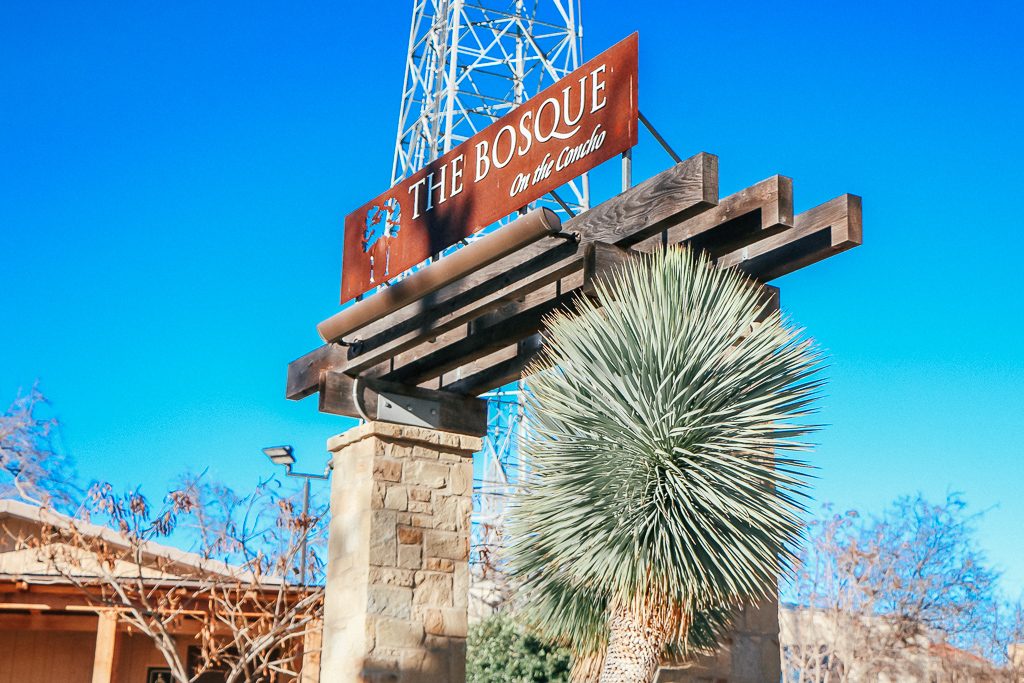 The Bosque is a public park located just off downtown San Angelo and we think it's a "don't miss" when you come to town. It overlooks the Concho River and provides endless photo opportunities, places to sit and relax and best of all, places for kids to run around and burn off energy after a long car ride. There's lots of fun things to do in San Angelo Texas but The Bosque tops the list for us.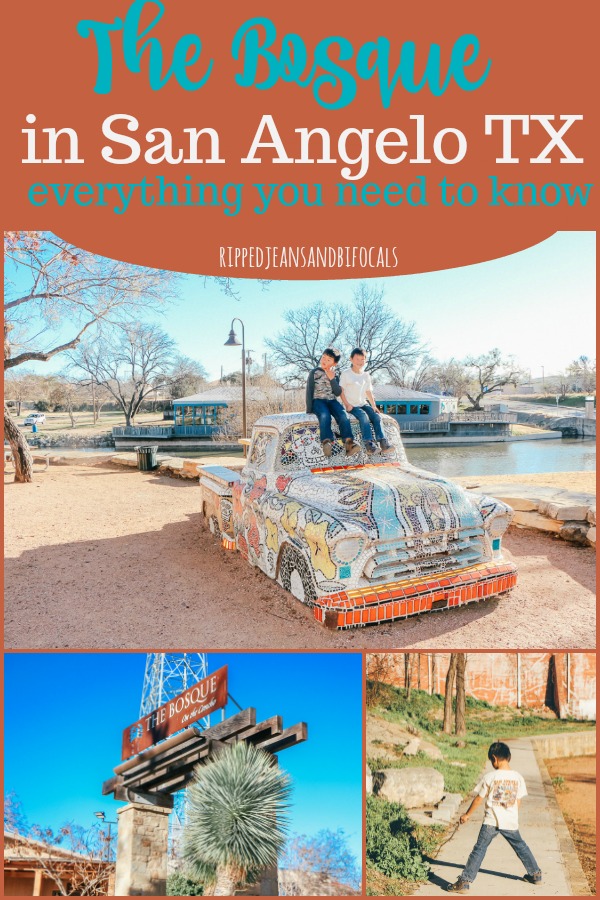 Where is The Bosque in San Angelo?
The address is 330 S Irving St, San Angelo, TX 76903. If you're parked downtown, this is an easy walk. There's also ample (and free) dedicated parking.
When is The Bosque open?
The Bosque is open Tuesday through Friday 4:00 – 9:00 and Saturdays from 12:00 – 9:00. The Bosque is closed Sundays and Mondays.
"Open" means that the concessions and activities (paddle boats, mini golf, etc) are open for business. The actual park isn't ever closed and if you just want to relax, run around, take pictures, or sit at one of the picnic tables, you can go pretty much any time.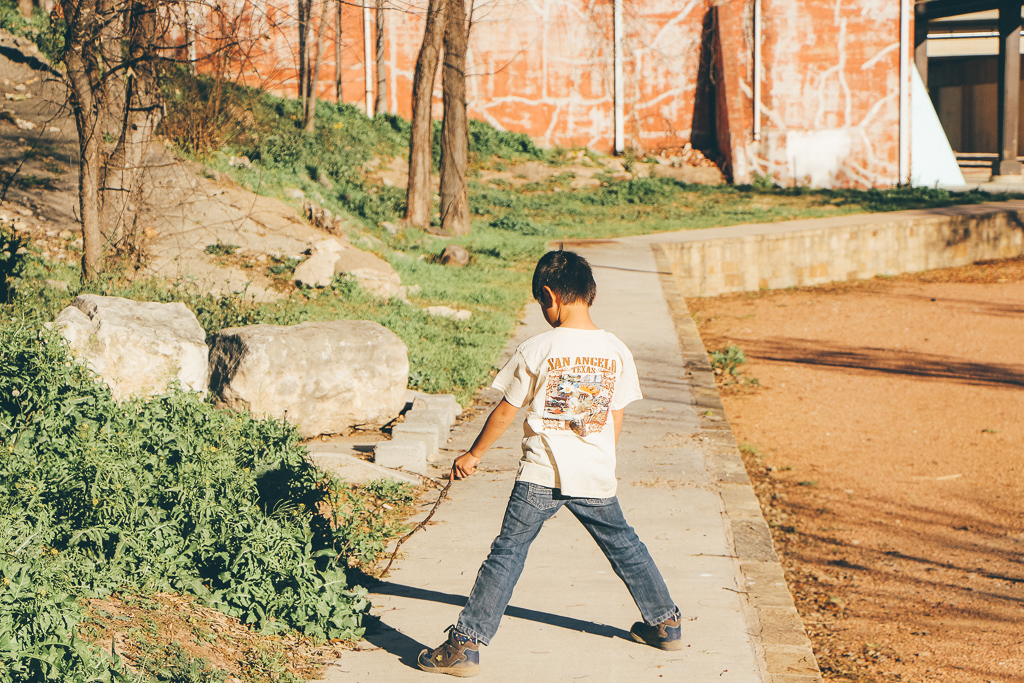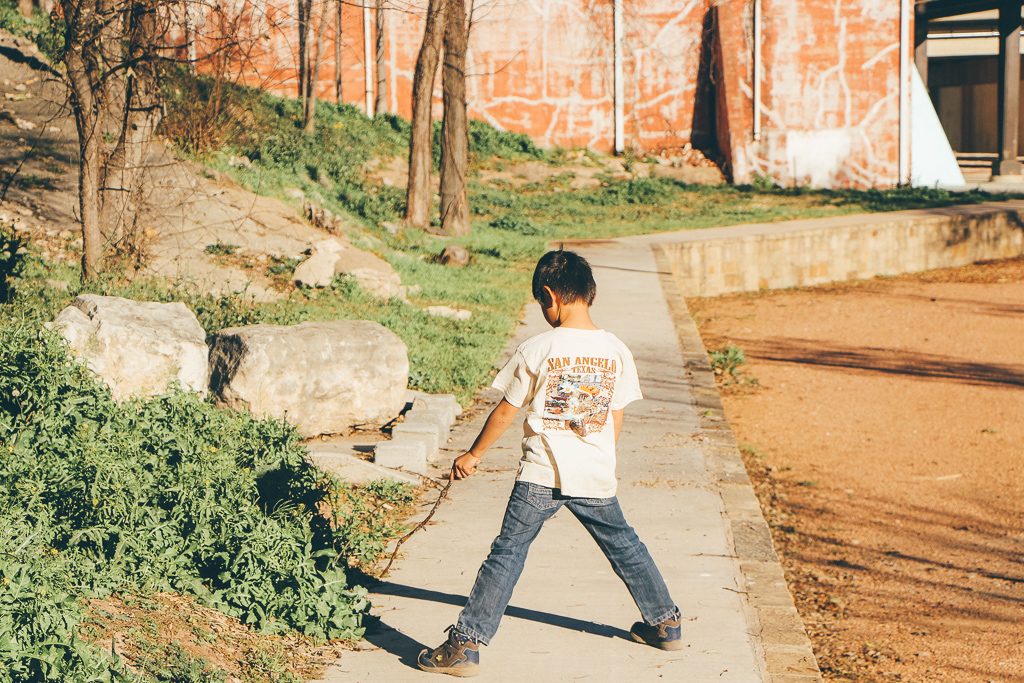 How much does it cost to go to The Bosque in San Angelo?
The Bosque contains many free and low-cost activities for families visiting San Angelo. The Bosque is a public park and receives funding through the city's parks and recreation department. It's tranquil, fun, and totally Instagram worthy. You can spend an entire afternoon or just a couple of hours – totally up to you. There's lots of activities to choose from that will work with even the smallest budget.
The Bosque is free to enter…you can enjoy the park, strolling along the river walk and many of the activities are free. Parking is FREE.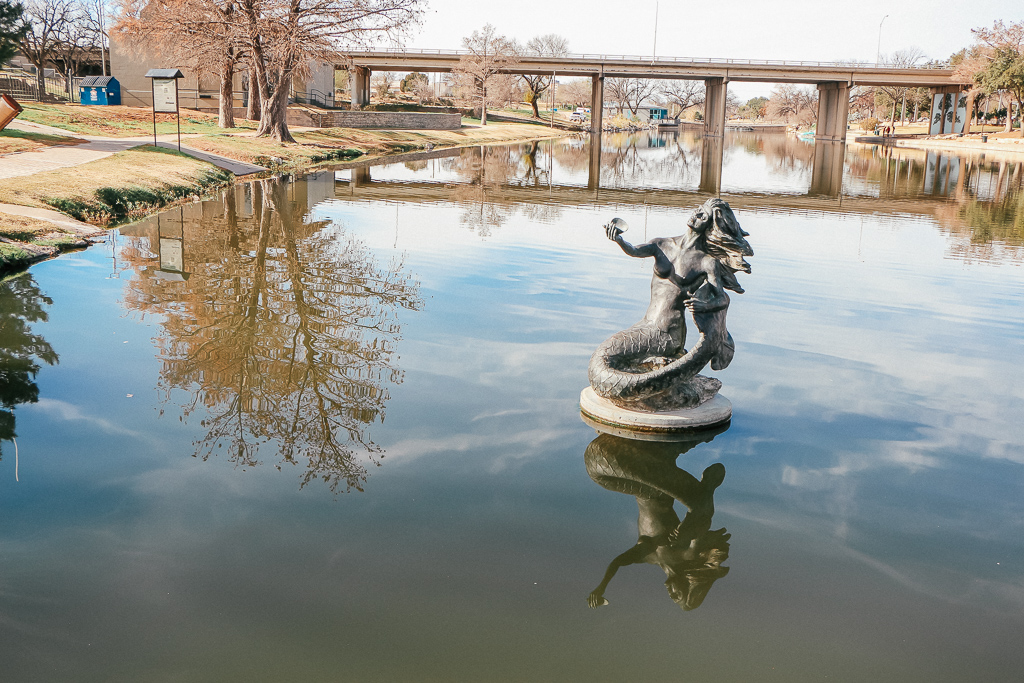 Paddle boats at The Bosque in San Angelo
Paddle boats are rented on a half hour basis. The cost is $10.50 for 30 minutes, per boat. Boats can seat up to four people but only two can work the paddles. I think 30 minutes is a good amount of time to explore the area along the Concho river designated for the paddle boats. It's an inexpensive activity, so extending it for another half hour probably won't break the bank.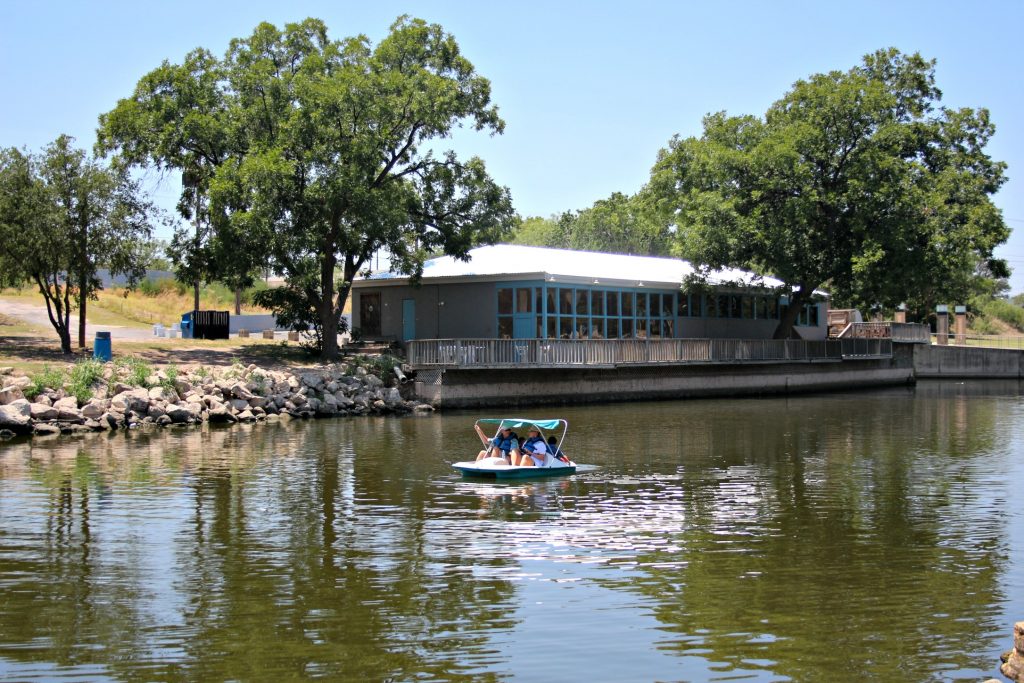 We found the paddle boats to be a fun time. They have a canopy which (slightly) helps keep the Texas sun from totally melting you and the life jackets are included in the experience. I recommend this as a spring or fall activity versus a summer activity.
Mini Golf at The Bosque in San Angelo
The mini golf course at the Bosque includes 18 challenging holes. Most of the course is in the full sun, so if you're playing during the heat of the summer day, make sure you have water, sunscreen and a hat.
There are various prices available for mini golf:
1-game ticket: $5.50 per person ages 6 and older, $3 for children 5 and younger
2-game ticket: $8.50 per person
3-game ticket: $9.50 per person
12-game ticket: $38 (This ticket may be shared. Unused games never expire.)
Military and seniors get 20 percent off. Pro tip: When you're in San Angelo, ask for a military discount wherever you go, even if there is not one posted. San Angelo is a very military town. Also, make sure you take cash! No credit cards are accepted at The Bosque.
Sand volleyball, washer pitching, over-sized chess and concessions are also available.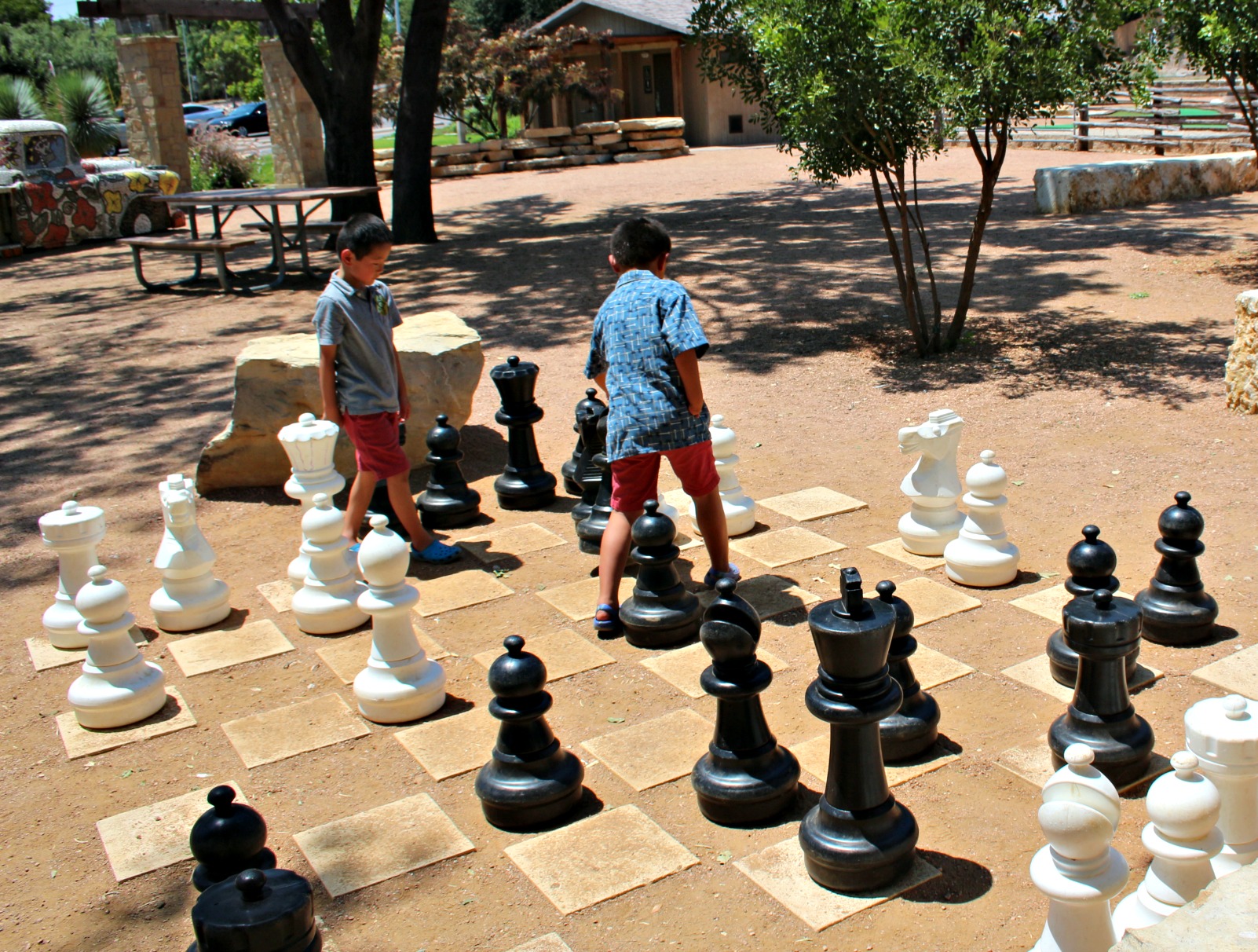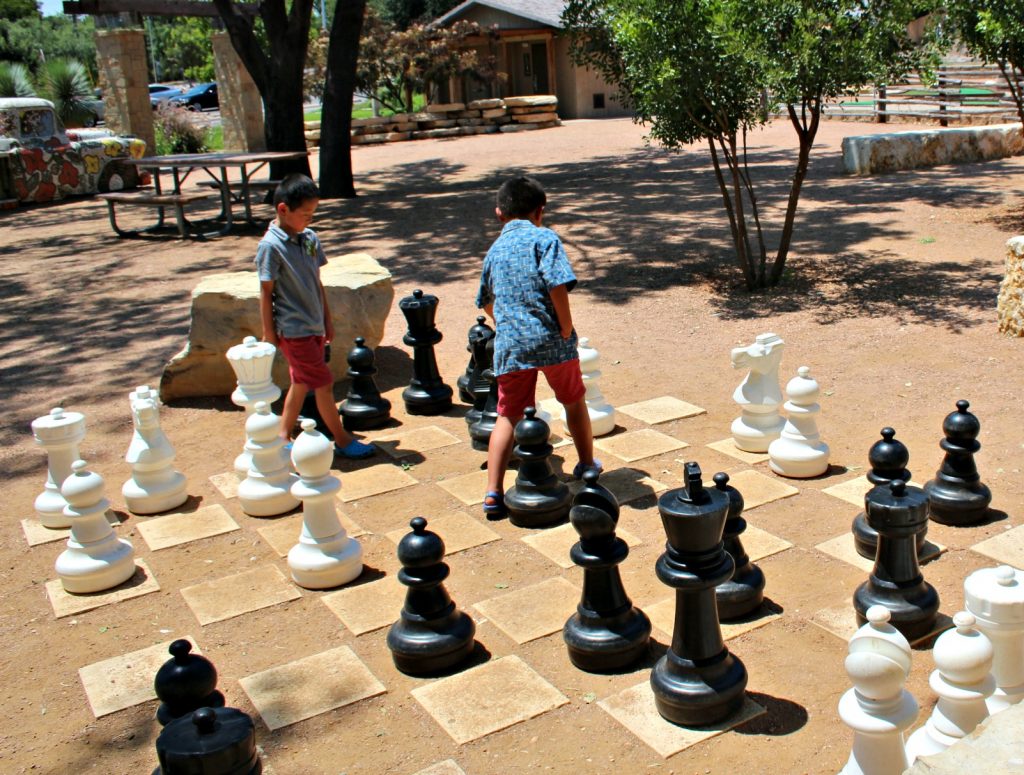 What to check out nearby:
Spend as much or as little time as you like at The Bosque. If you take a walk along the Concho River behind the visitor's center, you'll find two more mosaic tiled vehicles – one VW bug and another truck. If you have little ones, check out Kids Kingdom, which is a completely free playground/park that has plenty of shaded seating for parents. This area is about a half mile from The Bosque, so if you fancy stretching your legs and checking out more of the scenic River Walk, this is a fun little side outing.
Be sure to check out the nearby ice cream shop The Latest Scoop. A cool treat is the perfect top off to family fun at The Bosque and their ice cream is the absolute best in Texas. I might be in danger of losing my Texas card for saying that – there's a certain little creamery in Brenham that claims to have the best ice cream in the country – but I think The Latest Scoop is better than Bluebell. Shh!
You might also like:
Visit the city's website for even more information on activities in San Angelo.