Title: Most Highly Rated Cruise Ships Voted by Passengers
(This post may contain affiliate links. Read my full disclosure.)
Through comprehensive passenger polls and research, we are sharing the most highly rated passenger ships. We will look at the highest-rated cruise ships voted by guests.
These vessels have captured the hearts of cruisers. Some offer exceptional service, luxurious amenities, technical features, and unforgettable experiences.
Whether your favorite cruise ships are part of the Royal Caribbean group or the Disney Cruise Line, we will look at cruisers' favorites as voted by those who sail on them.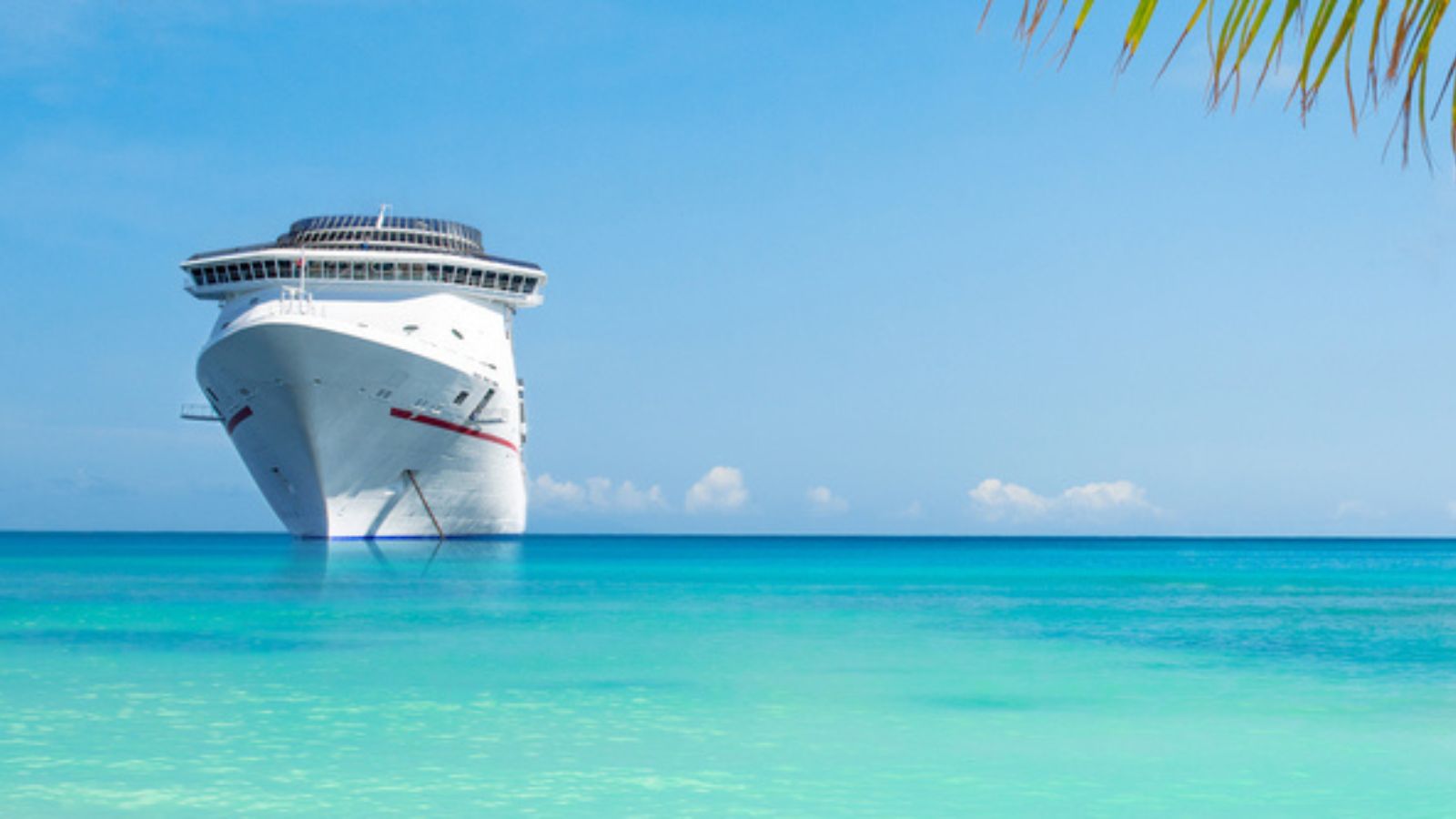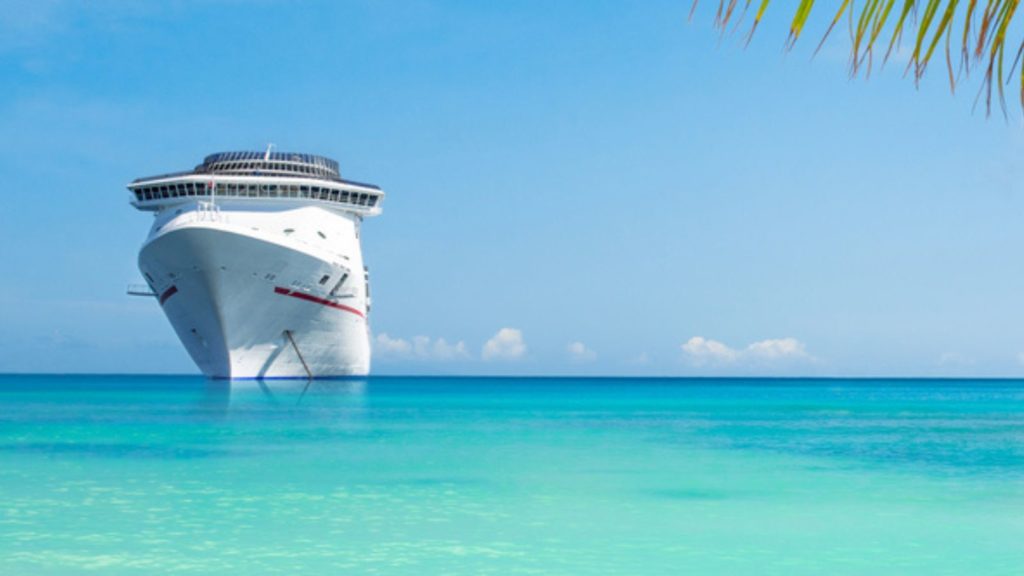 Passengers Rate and Vote Their Favorite Cruise Ship in 2023
When researching your next cruise vacation, looking at highly-rated cruise ships will help you make the right choice. Some ships are big and technical with all the bells and whistles, while others may be smaller and more intimate, giving a better price point and saving you money while you cruise.
Although some of these ships are luxurious, they naturally get good reviews based on the ship's status. However, larger, more family-orientated ships rank highly, proving they offer customer satisfaction that rivals their more expensive counterparts.
Discover the epitome of maritime excellence as we unveil the crème de la crème of cruise ships that embark on seafaring journeys. Here we are showcasing the vessels that have left an indelible mark on the souls of their passengers.
How Are The Cruise Ships Rated?
Passengers can rate their cruise ship experience on Cruiseline.com after their vacation in several different categories. They can select to give a cruise line a maximum of 5 points.
The categories include:
Embarkation process

Food and dining

Onboard activities

Service and staff

Ship quality

Cabin/stateroom
Top 15 Most Highly Rated Cruise Ships Voted by Passengers
Celebrity Expedition: Voted 4.7
Celebrity Expedition sits in the small luxury ship category. This remarkable vessel accommodates up to 48 passengers and focuses on exploring the magnificent Galápagos Islands. Passengers can experience extraordinary journeys aboard this cutting-edge Celebrity cruise ship.
Symphony of The Seas: Voted 4.6
The family ship, Symphony of the Seas, is owned and operated by Royal Caribbean International. Launched in 2018, it was the largest cruise ship in the world; this mantle has now been passed to its sister ship Wonder of the Seas.
This magnificent vessel boasts an array of exciting features and activities. Passengers can indulge in various dining options, from fine dining restaurants to casual eateries and vibrant bars. The ship is also home to an impressive collection of entertainment venues, including family activities, pools and slides, Broadway-style shows, live music performances, and a state-of-the-art theater.
Seabourn Odyssey: Voted 4.6
Seabourn Odyssey is a luxury cruise ship operated by Seabourn Cruise Line. It was launched in 2007 and is one of the largest and most luxurious ships in the Seabourn fleet. She is a more intimate ship with a capacity of 450 passengers and a crew of 335.
The ship offers a variety of amenities and activities for its passengers, including fine dining restaurants, a spa and fitness center, a swimming pool and hot tubs, a library and card room, a theater and cinema, and concierge services.
Viking Sky: Voted 4.6
Viking Sky is a luxurious cruise ship operated by Viking Ocean Cruises. Launched in 2017, it is part of Viking's fleet of elegant and intimate vessels. With a length of over 745 feet and a passenger capacity of around 930, Viking Sky offers a truly immersive and personalized cruising experience.
The vessel offers a wide range of onboard activities and entertainment options. Guests can unwind in the tranquil spa, dip in the infinity pool, or engage in enrichment activities such as lectures, workshops, and cultural performances. The ship also features a state-of-the-art fitness center, dining venues, and cozy lounges where passengers can socialize and enjoy live music.
Seven Seas Splendour: Voted 4.5
Regent Seven Seas Cruises operates Seven Seas Splendor, a luxurious cruise ship launched in 2020. As the sixth addition to the Regent Seven Seas fleet, this ship boasts 375 suites, each ranging in size from 307 to 4,443 square feet. All suites have private balconies and top-notch amenities, including a butler service.
Beyond its lavish accommodations and amenities, Seven Seas Splendor provides an abundance of activities and entertainment. Passengers can explore the ship's library, catch a movie at the theater, enjoy live music, or engage in a friendly game in the card room. Outdoor enthusiasts can partake in swimming, sunbathing, and water sports, among other outdoor activities.
Disney Fantasy: Voted 4.5
Disney Fantasy is operated by Disney Cruise Line, known for its enchanting and magical experiences. Launched in 2012 and with a capacity of over 4,000 passengers, the ship offers ample space for relaxation and entertainment. Disney Fantasy stands out with its unique design, drawing inspiration from classic ocean liners infused with Disney's special touch.
Water lovers will be fascinated by the AquaDuck, a thrilling water coaster stretching across various decks, providing an exciting journey above the ship. Guests can enjoy a variety of Disney-themed venues, including the Walt Disney Theatre, hosting Broadway-style shows, and the Buena Vista Theatre, screening the latest Disney and Pixar films. Additionally, there are elaborate water play areas, pools, and relaxing whirlpool spas.
Paul Gaugin Cruises: Voted 4.5
The Paul Gauguin, a small ship accommodating 332 passengers, offers an array of amenities and activities, such as fine dining, a spa, a fitness center, a swimming pool, a hot tub, a library, a movie theater, water sports, and shore excursions to remote islands and villages.
Sailing to destinations in the South Pacific, including French Polynesia, the Cook Islands, Fiji, Tonga, Samoa, Vanuatu, and New Caledonia, Paul Gauguin is a favored option for travelers seeking a luxurious and serene experience while immersing themselves in the region's breathtaking beauty.
Celebrity Edge: Voted 4.5
The Celebrity Edge is a revolutionary cruise ship operated by Celebrity Cruises. Launched in 2018, it redefines luxury and introduces innovative features, such as the Magic Carpet and Rooftop Garden, an outdoor oasis with lush greenery where guests can relax during the day and enjoy live performances and movie screenings.
At launch, The Celebrity Edge set a new standard in the industry, combining modern luxury and immersive experiences. Notable features include the Magic Carpet bar, Edge Infinite Verandas, and the Rooftop Garden. The ship also boasts exceptional dining options curated by renowned chefs.
Odyssey of the Seas: Voted 4.5
Odyssey of the Seas, launched in 2021, is operated by Royal Caribbean International. With a length of 1,138 feet, it accommodates 4,198 passengers. The ship offers innovative amenities such as the North Star observation capsule, rock climbing, and waterslides. Dining is diverse and delicious, with a variety of international cuisines. Odyssey of the Seas ensures an unforgettable cruise experience of innovation and excitement.
Dining options on Odyssey of the Seas are diverse and delectable, with various restaurants and cafes serving global cuisines. From casual eateries to specialty dining venues, passengers can savor multiple flavors and culinary delights throughout their cruise. For those seeking relaxation, the ship offers tranquil pools, hot tubs, and a luxurious spa where guests can rejuvenate with pampering treatments.
Disney Dream: Voted 4.5
Disney Dream is a magical cruise ship operated by Disney Cruise Line, known for providing an enchanting experience for guests of all ages. The vessel is elegantly designed, featuring Disney's signature touches and beloved characters throughout. With approximately 1,115 feet and a passenger capacity of around 4,000, the ship offers spacious accommodations and a wealth of onboard activities.
On the Disney Dream, passengers enjoy family-friendly entertainment like Broadway shows, deck parties, and character meet-and-greets. The ship also has the AquaDuck water coaster and relaxing Senses Spa. Dining is a culinary adventure with themed restaurants and elegant dining rooms, offering options for every palate.
The Wonder of the Seas: Voted 4.5
The Wonder of the Seas is one of Royal Caribbean's flagship cruise liners. This enormous ship measures 1,188 feet in length and has a gross ton of 236,857 across 18 decks. This ship accommodates 6,988 passengers and has eight neighborhoods to explore.
This extraordinary ship takes everything to the next level promising to offer unparalleled excitement and adventure for guests of all ages. Kids will delight in the exceptional playtime opportunities, while thrill-seekers will find their match with the Ultimate Abyss and zip line ten decks up.
For those passionate about culinary delights, Wonder of the Seas offers 20 different restaurants and dining options, ranging from Southern classics with a unique twist to beloved rustic Italian favorites. Passengers love the exclusive Perfect Day at Coco Cay, Royal Caribbean's private island.
Celebrity Beyond: Voted 4.5
Celebrity Beyond is a stunning cruise ship operated by Celebrity Cruises, launched in 2021. It is the third vessel in Celebrity's transformative Edge series, offering a truly luxurious and modern cruising experience. The ship showcases a distinctive outward-facing design that maximizes ocean views and a cantilevered platform called the Magic Carpet that serves as a restaurant, bar, and floating deck.
The ship features a variety of staterooms and suites. Passengers aboard Celebrity Beyond can indulge in a range of amenities. Guests can rejuvenate at the luxurious spa and wellness facilities, with treatments inspired by nature and state-of-the-art fitness equipment. Dining options on Celebrity Beyond are extraordinary, with a diverse selection of restaurants curated by some of the world's top chefs.
Harmony of the Seas: Voted 4.5
Harmony of the Seas is an impressive Royal Caribbean cruise ship. An Oasis-class ship, Harmony is one of the largest cruise ships in the world. The Harmony offers a fulfilling experience with entertainment, dining, and relaxation options.
With a length of 1,188 feet and a gross tonnage of around 226,963, Harmony of the Seas can accommodate 6,780 passengers. The ship features a variety of staterooms, ranging from interior cabins to spacious suites.
Harmony of the Seas has Central Park, where passengers can relax in the open air or visit cafes and bars. The ship also boasts several innovative features, including the Ultimate Abyss, a 10-story slide, and the Perfect Storm, a trio of waterslides.
Adventure seekers can try zip-lining, rock climbing, or surfing on the FlowRider surf simulator. The ship also offers a range of entertainment options, from Broadway-style productions and live music performances to comedy shows and an ice-skating rink. Dining on Harmony of the Seas is a delight, with over 15 restaurants and cafes featuring worldwide cuisines.
Celebrity Apex: Voted 4.5
Celebrity Apex is a sophisticated and modern cruise ship launched in 2020, combining elegant design with cutting-edge technology. With a length of approximately 1,004 feet and a tonnage of around 130,000, it can accommodate up to 2,910 passengers. The ship features a range of staterooms from balconies to suites and is known for its revolutionary Infinite Veranda cabins, where the boundaries between indoor and outdoor living are blurred.
On board Celebrity Apex, passengers can indulge in various dining experiences, from fine dining venues to casual eateries. The ship offers an array of restaurants curated by Michelin-starred chefs, including innovative concepts like Eden, a multi-level culinary and entertainment space. Entertainment options on Celebrity Apex feature state-of-the-art theatres, live music performances, and immersive experiences.
Passengers can relax and rejuvenate at the spa and wellness center and enjoy multiple swimming pools and sun decks. An extensive range of activities is offered in the daily planner, like fitness classes and interactive workshops.
Carnival Radiance: Voted 4.4
Carnival Radiance is a cruise ship operated by Carnival Cruise Line. Originally named Carnival Victory, it underwent an extensive renovation and rebranding in 2020, emerging as Carnival Radiance.
It is a mid-sized cruise ship with a vibrant atmosphere. The ship has a length of approximately 893 feet, a gross tonnage of around 101,500, and can accommodate 2,800 guests.
Carnival Radiance has many dining venues, bars, and lounges, including main dining rooms, specialty restaurants, and casual cafes. The ship also features many entertainment options, such as live theatre shows, comedy clubs, musical performances, and themed parties.
Carnival Radiance also boasts water attractions like WaterWorks, which includes hair-raising waterslides, splash zones, and a dedicated kids' play area making it a good choice for families.
Industry Opinion
We asked Garry Butcher, operations and product director of Merlin Travel Group, why he thought mega-ships rival the smaller luxury cruise lines in the poll results.
He told us, "Royal is undoubtedly capturing the family cruise market on its larger ships like Symphony, Harmony, Wonder, and Odyssey, which have been created to appeal to families and have excellent design, dining options, entertainment, and activities for all ages. Icon of the Seas will take that to a new level next year, and if Royal keeps pushing the boundaries in design and creativity, they'll continue to have the best product in the family cruise market.
Disney also does a fantastic job of catering to the children onboard with the Disney Characters and entertainment, ensuring the adults have a great time and feel just as entertained and enriched.
One common thread among all these ships is the range of options on board for all activities, be it fantastic wellness and leisure facilities or dining and lounge venues, plus they all innovate with state-of-the-art technology, design and facilities, which is new to cruise, or young families particularly love and look for."
In Conclusion
In summary, the cruise ships highlighted in this article have consistently received high passenger rankings as voted in a poll with over 8,000 votes on cruiseline.com. These ships have been recognized for their luxurious accommodations, exceptional amenities, innovative features, and immersive experiences.
Whether it's the sophisticated elegance of Seven Seas Splendor, the enchanting magic of Disney Fantasy, the cutting-edge design of Celebrity Edge, or the exciting innovations of Odyssey of the Seas, these ships have proven to be favorites among travelers seeking top-notch cruise experiences.
Donna and Sarah
Sarah Christie and Donna Vallance are experienced travel writers and cruise enthusiasts specializing in cruising. They have a passion for exploring new destinations and have dedicated themselves to sharing their knowledge and insights with fellow travelers.
They provide valuable information, tips, and recommendations for all cruisers. They strive to make cruising accessible and enjoyable for everyone, regardless of their interests, budgets, or accessibility needs.
This article originally appeared on Wealth of Geeks.