Driving the Mitsubishi Outlander Sport SEL
(This post may contain affiliate links. Read my full disclosure.)
I love my trusty minivan…I really do. I traded my coolness for automatic sliding doors and the ease of getting my two seven-year-olds loaded in and out and I'm mostly okay with that. I like the space and the fact that we've got a built-in DVD player that will keep my kids entertained on longer trips. But, I kind of miss my before minivan days. Yes, my minivan is practical but I miss driving something sleek and sporty. Thanks to my friends at Driveshop USA and Mitsubishi Motors, I got the opportunity to ditch my regular ride and drive the Mitsubishi Outlander Sport SEL. I was pretty excited that I got to drive this beauty for a week!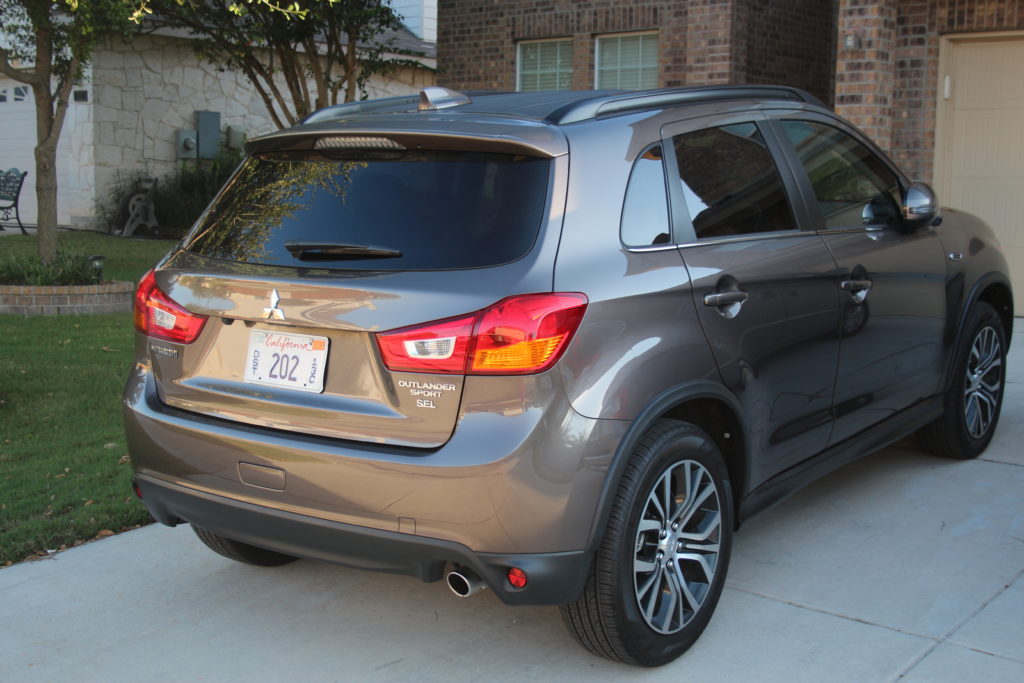 Driving the Mitsubishi Outlander Sport SEL
If you're in the market for a new family vehicle, the Mitsubishi Outlander Sport SEL is definitely worth a look. I'm forever running my kids here, there, and everywhere and this is a great "mom car" that doesn't really look like a "mom car." The Outlander Sport is a subcompact, four-door all-wheel drive crossover. It has a 168 horsepower, 2.4-litre engine. This vehicle is also equipped with All-Wheel Control, which gives you some great traction when driving on snow or gravel. We don't have snow here in San Antonio but there are plenty of places where your car would need to tackle tougher terrain and the Outlander Sport is up for the challenge.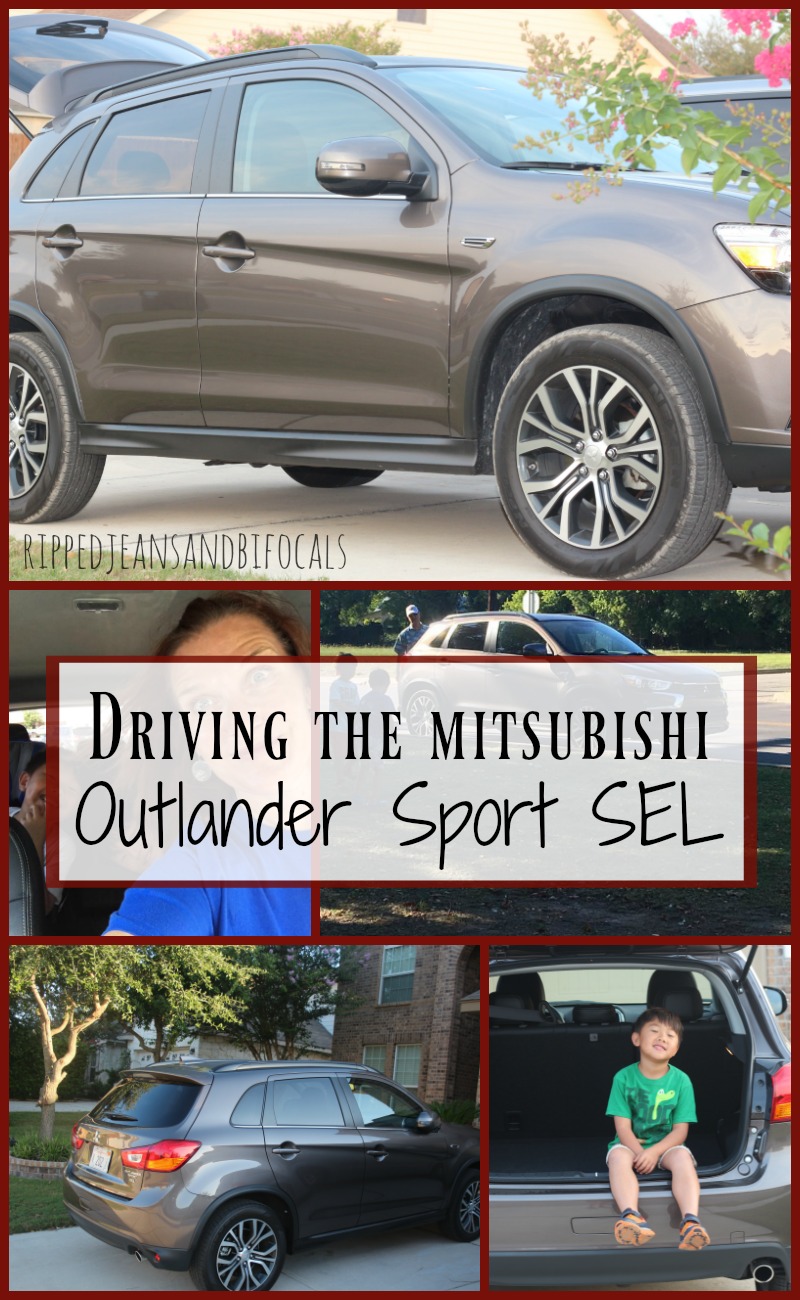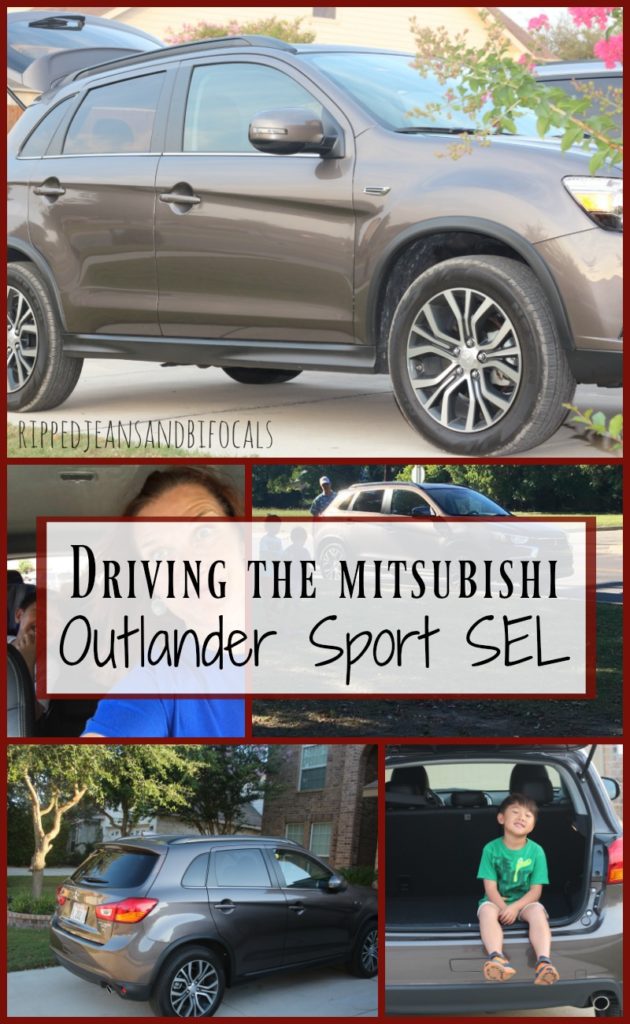 [Tweet "We drove the Outlander Sport SEL for a week & loved it! @Mitsucars @DriveShopUSA #drivemitsubishi"]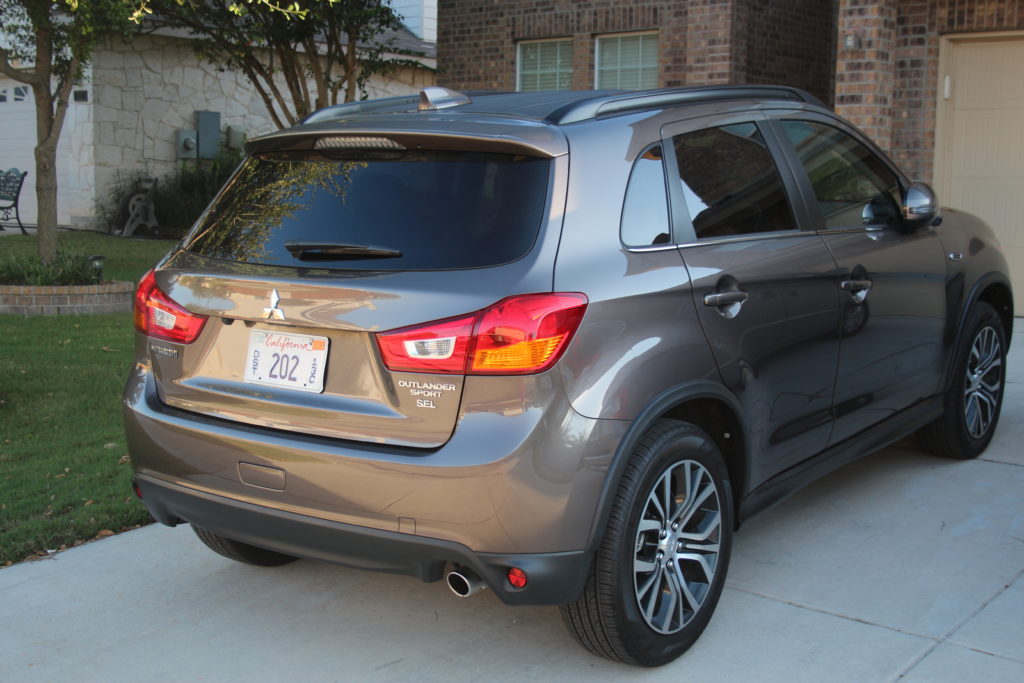 The Outlander Sport SEL seats 5. We are a family of four and we were able to fit our boys' booster seats in the back. I found the driver's seat to be roomy and comfortable.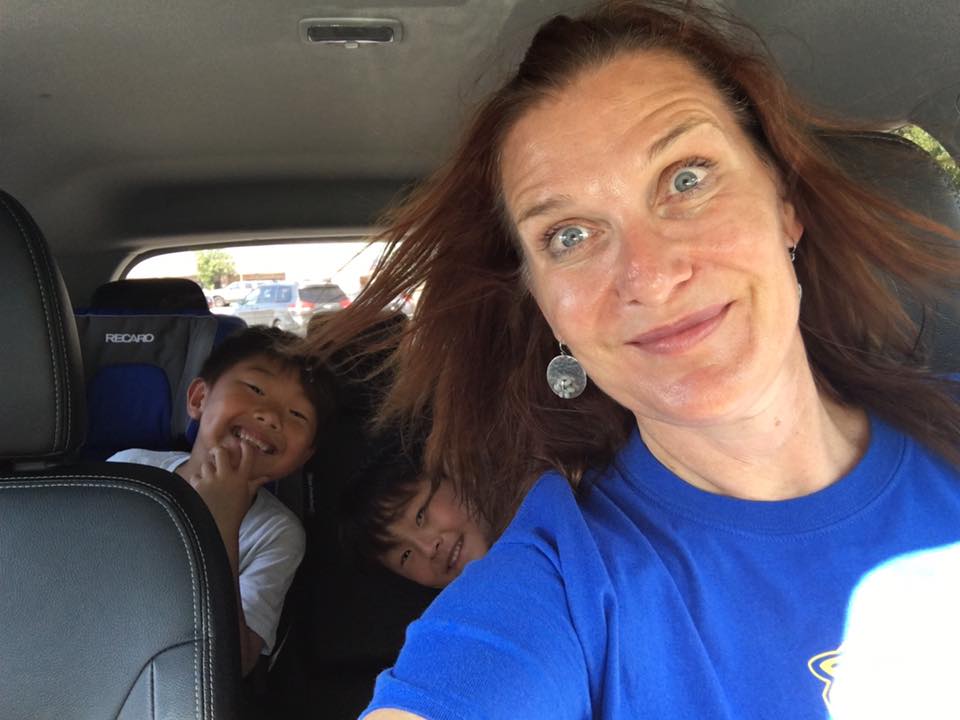 I like to sit close to the steering wheel and my husband prefers to sit further back. The adjustments between drivers were really easy to make.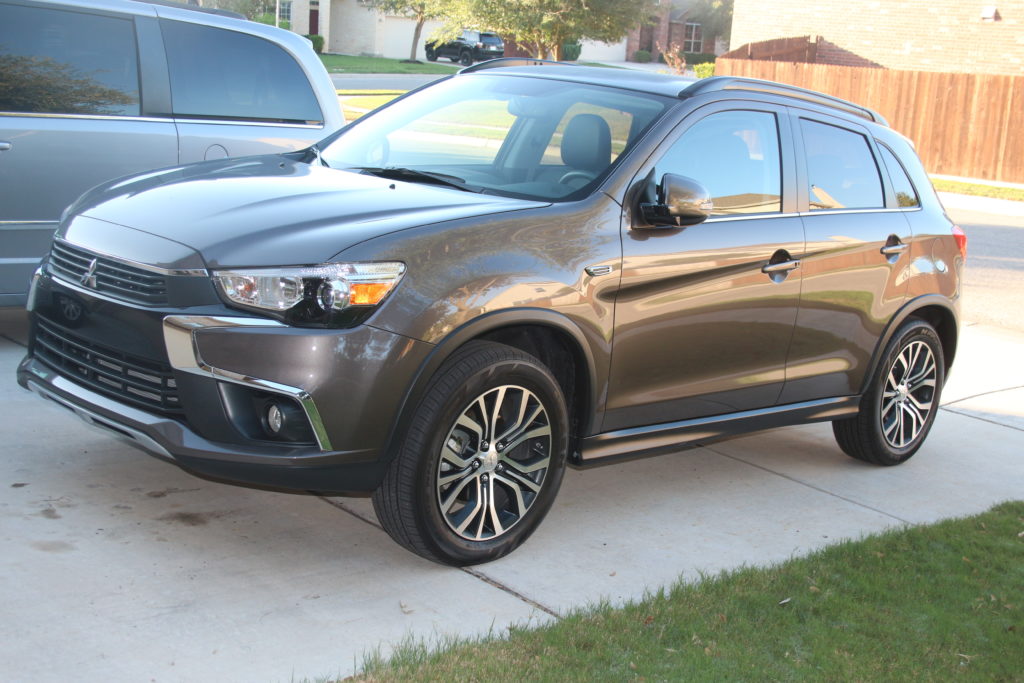 The Outlander Sport SEL has a nice amount of cargo storage too. With  60/40 rear fold flat seating, there's plenty of room for hauling groceries and sports equipment.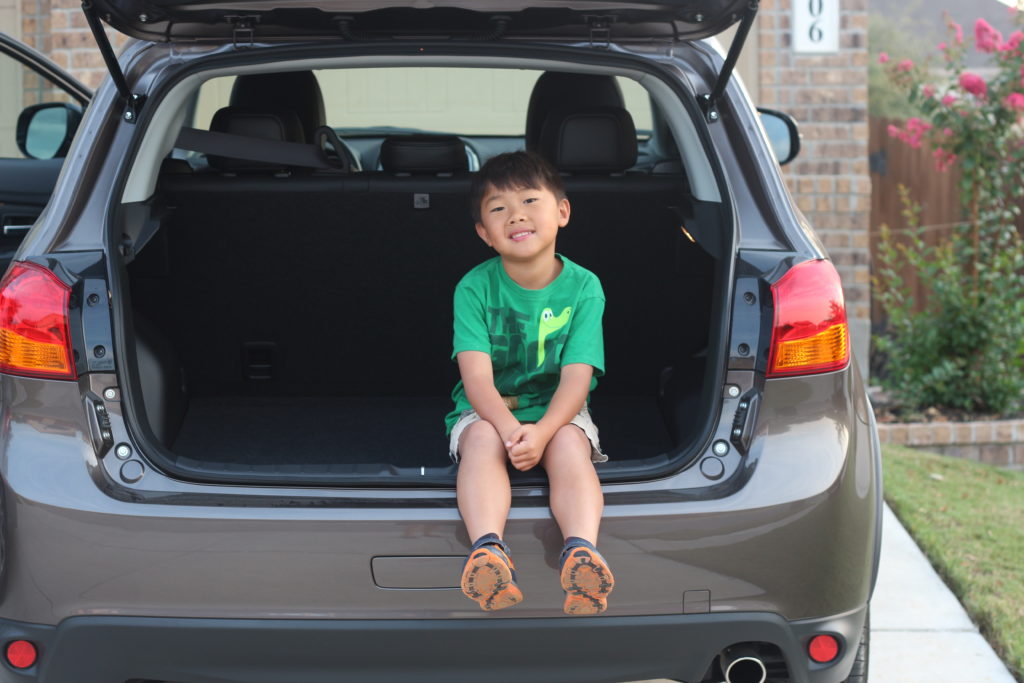 The Outlander Sport is available in five models. Pricing for the basic ES 2.0 starts at $19,795. The SEL 2.4 model shown here is priced at approximately $25,000.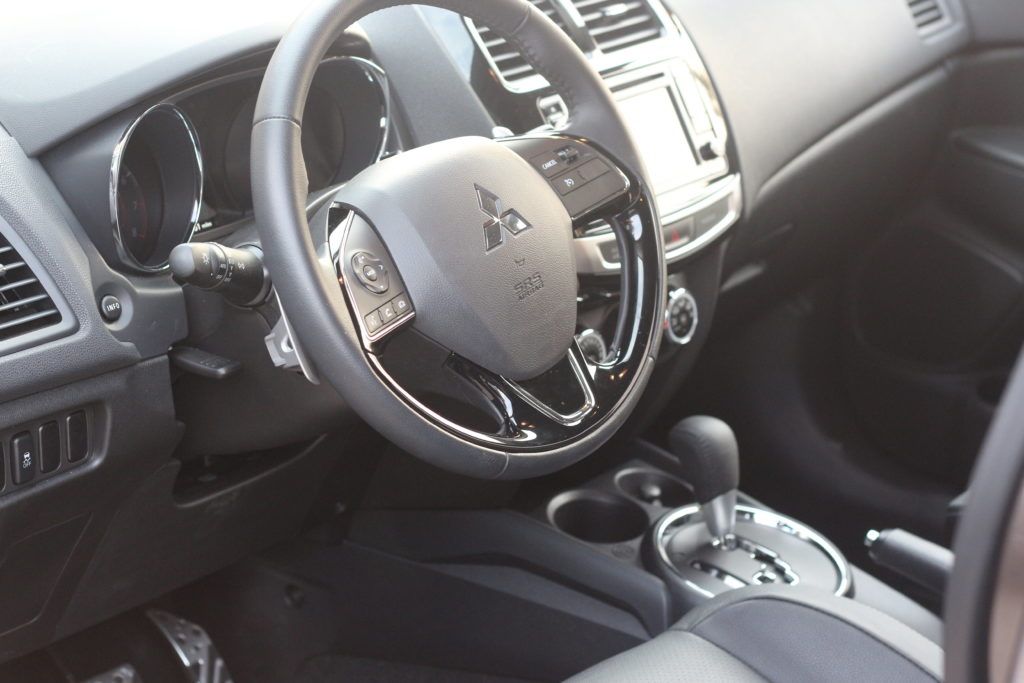 FEATURES OF THE 2017 MITSUBISHI OUTLANDER SPORT SEL:
6.1-inch touchscreen audio display with Digital HD Radio® and rearview camera
FAST-key passive entry system with panic feature and One-touch Start/Stop engine switch
7 standard airbags including driver's knee airbag
Rain-sensing windshield wipers
18-inch two-tone alloy wheels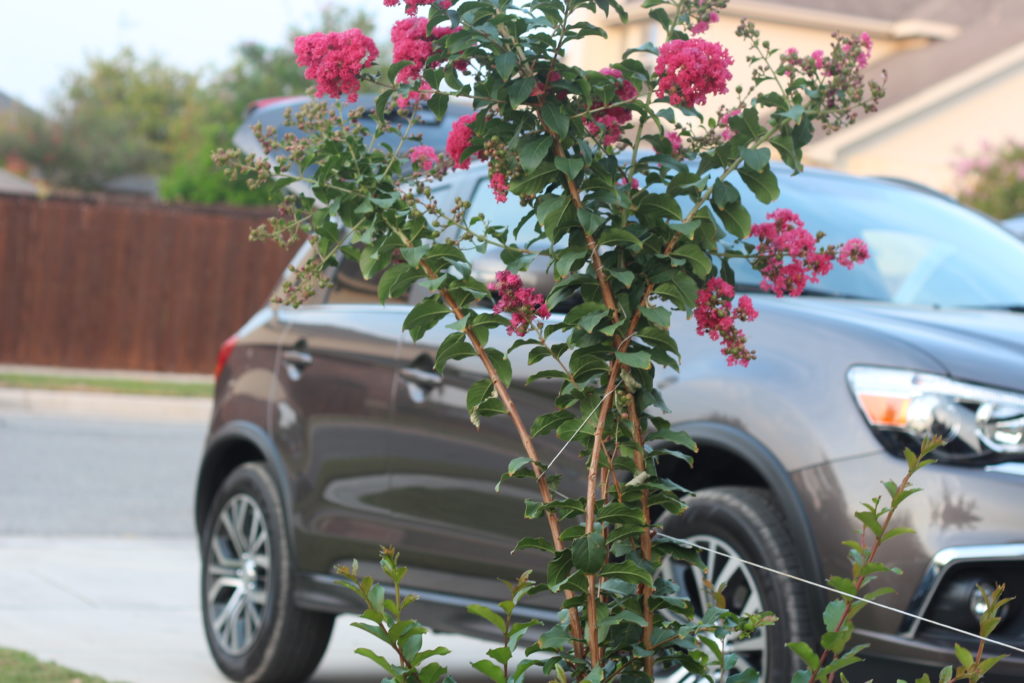 We found this to be a great "mom runaround" car as well as a great "family weekend adventure" car. We drove from San Antonio to beautiful Boerne, Texas for an afternoon of exploring.
The car provides a rugged and sporty ride. It handles well and my kids were super comfortable on the approximately 40-minute trip. Well…that's not actually true. One kid cried all the way to Boerne because he was starving to death and I'm a lame mom who had no snacks in her purse.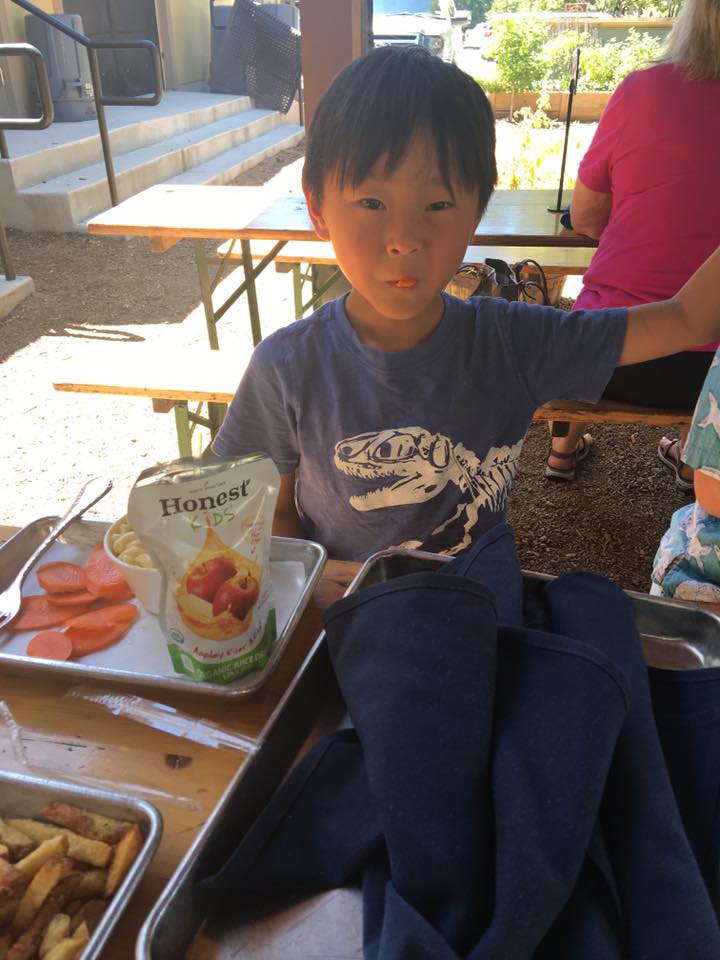 This is a fun, comfortable car that makes a great backup family vehicle. It was nice to give up my minivan for a week but I admit, I kind of missed the automatic doors. And the built-in DVD player…not even gonna lie.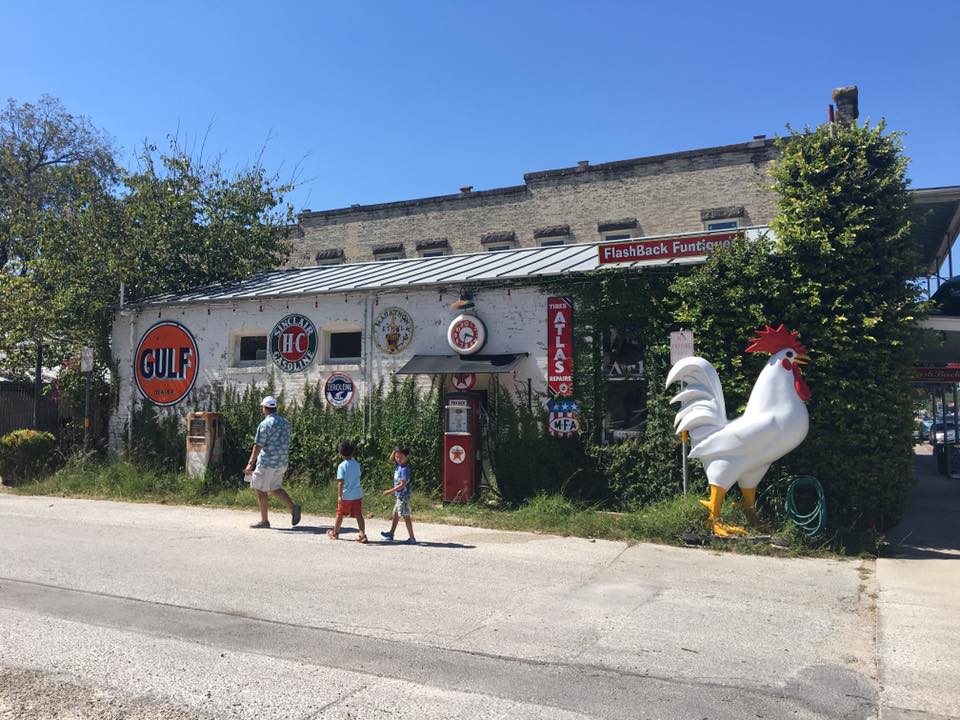 Thank you to my friends at Driveshop USA and Mitsubishi for letting us try the Outlander Sport SEL.