Awesome things to do in Rochester New York
(This post may contain affiliate links. Read my full disclosure.)
I love upstate New York and I think this region is one of the BEST kept secrets we have as a country. I was lucky enough to get to spend some time in this area this fall and I'm already planning my next trip…yes, really I am! The scenery is beautiful, the people are friendly (like Southern hospitality friendly without the Southern accent part) and there's a ton to do. I'm sure my list of awesome things to do in Rochester New York only scratches the surface of what's available but here's something to start you off while you plan your trip…which you should totally do. I stayed in Rochester as a guest of the city and all of my activities were complimentary but all opinions are mine.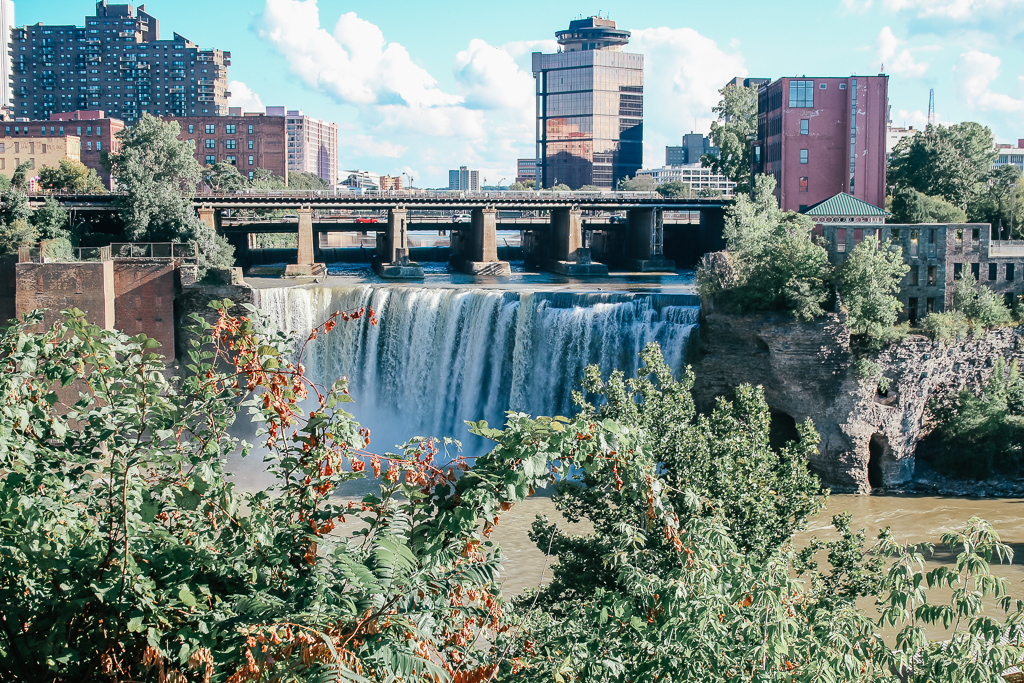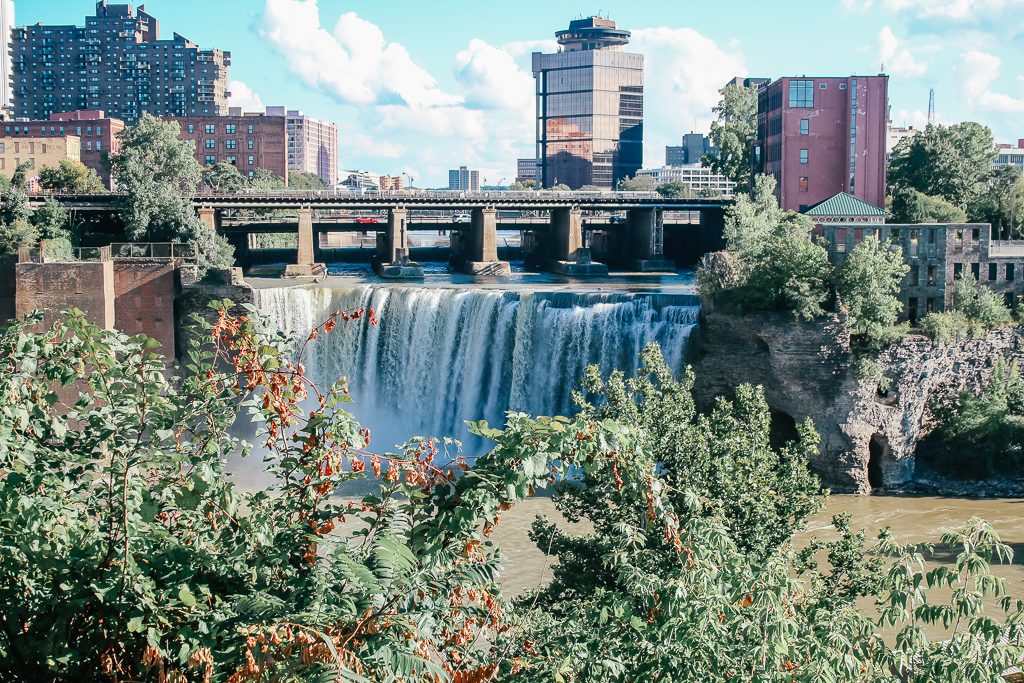 Awesome things to do in Rochester
1. Wickham Farms
Wickham Farms is a family-owned working farm that offers all kinds of fun for your family. When we visited, we were just at the tail end of sunflower season…so many beautiful sunflowers make an awesome photo backdrop.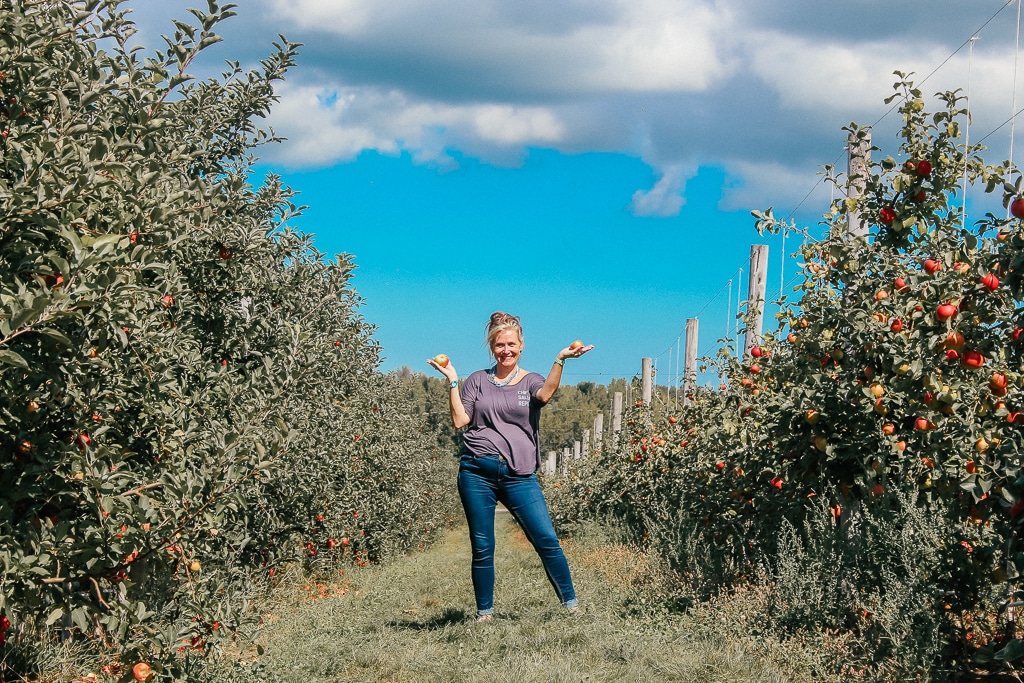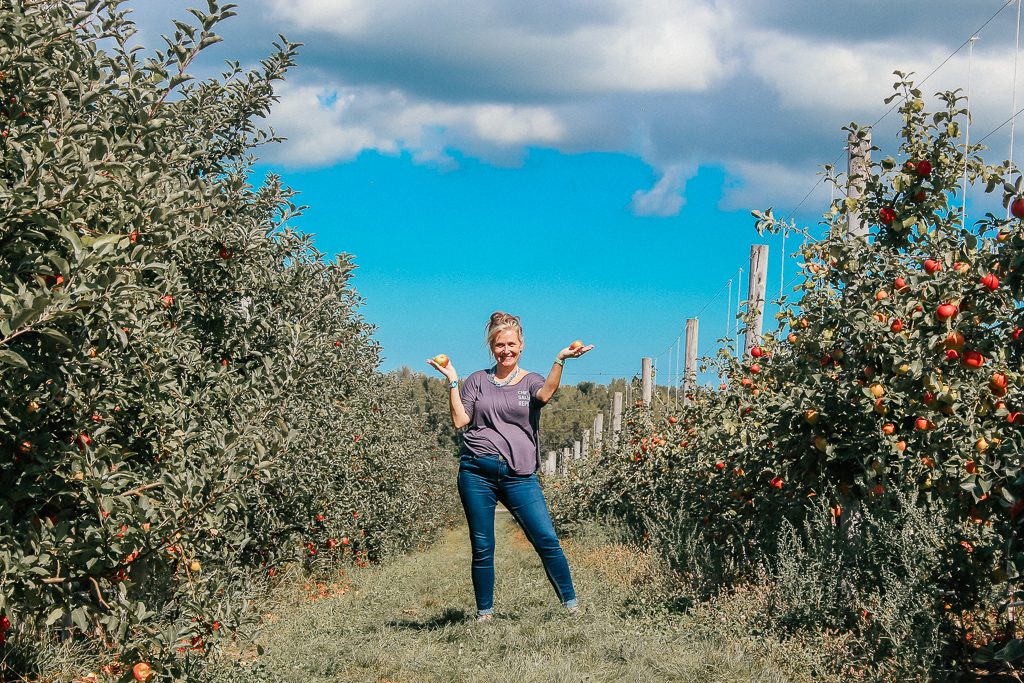 Fall brings apple picking and pumpkin picking time to Wickham Farms, as well as a corn maze, the famous "jumping pillow", apple cannons and more. Check out their website for what's happening during the time you'll be visiting and be sure to check out the Fun Passes, which allow you to enjoy multiple activities for a discount.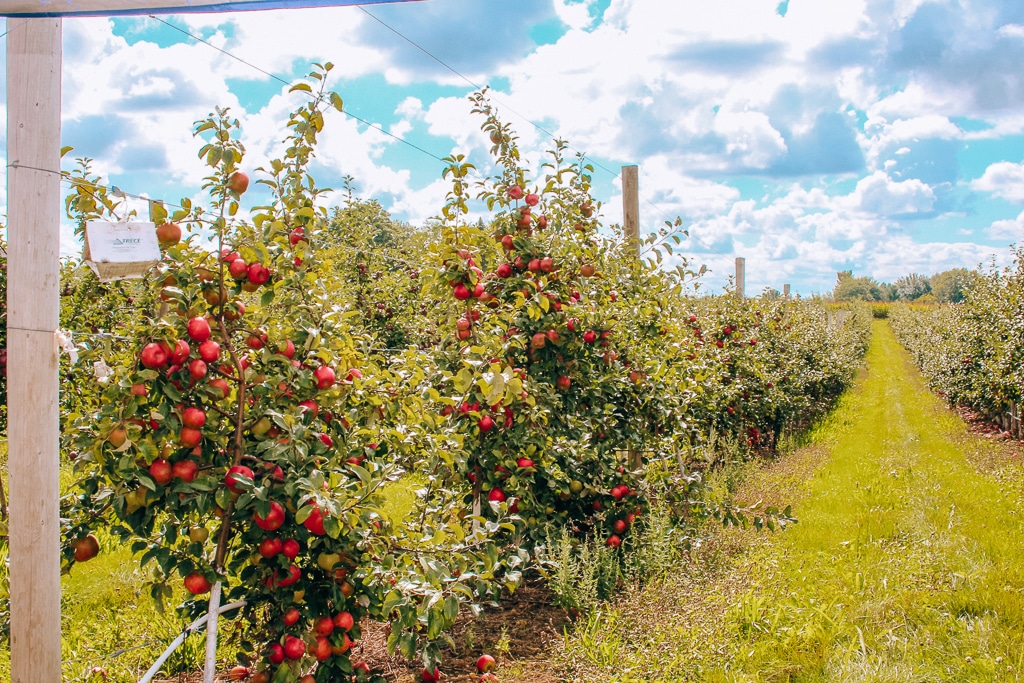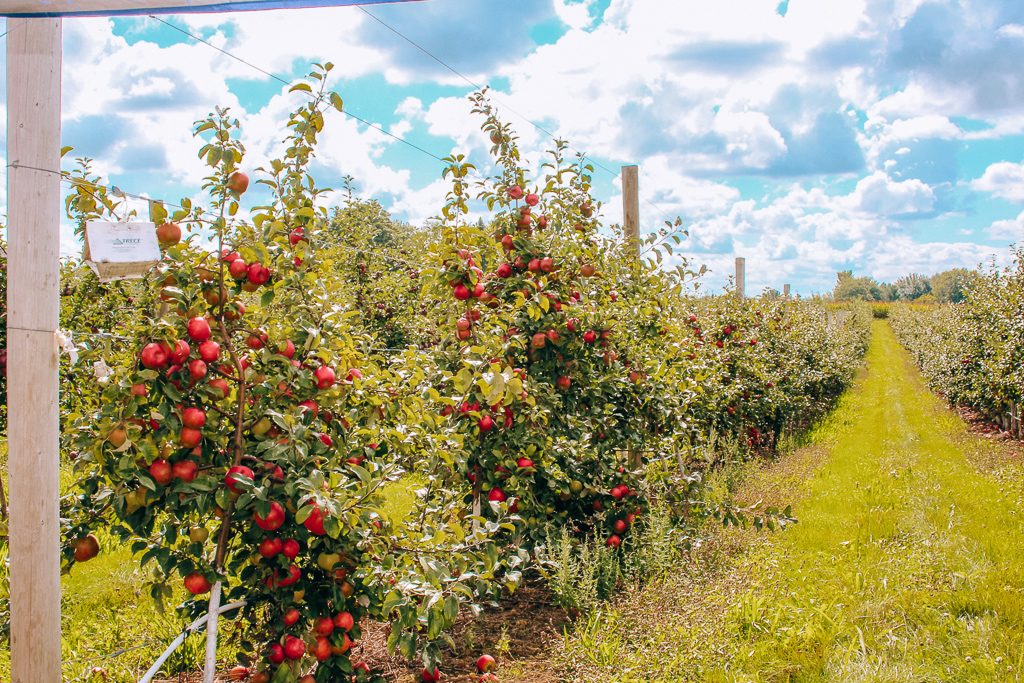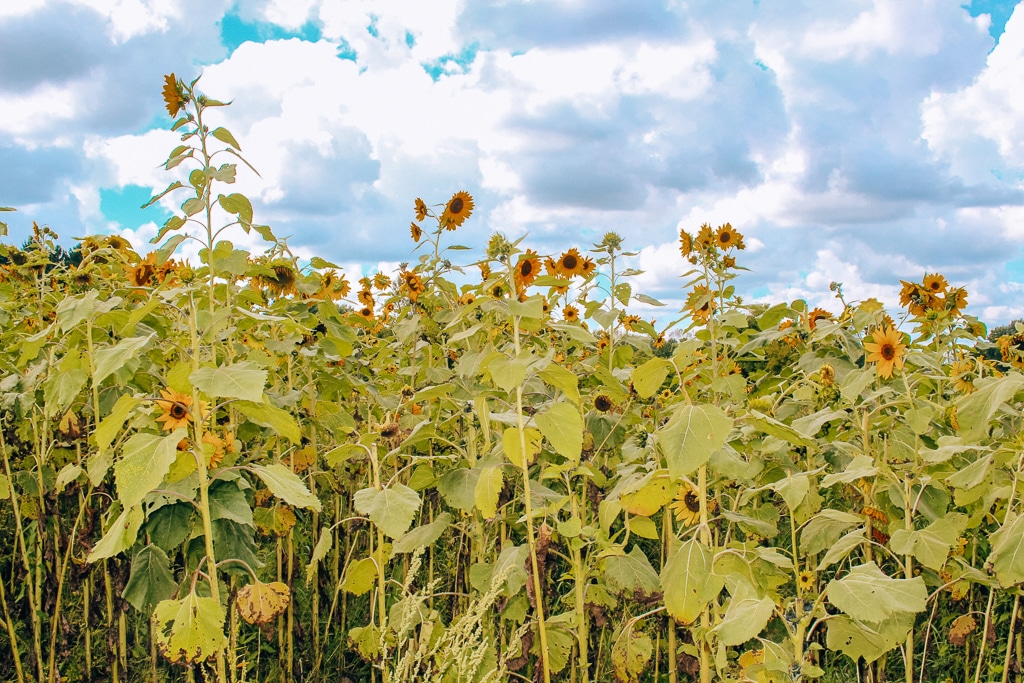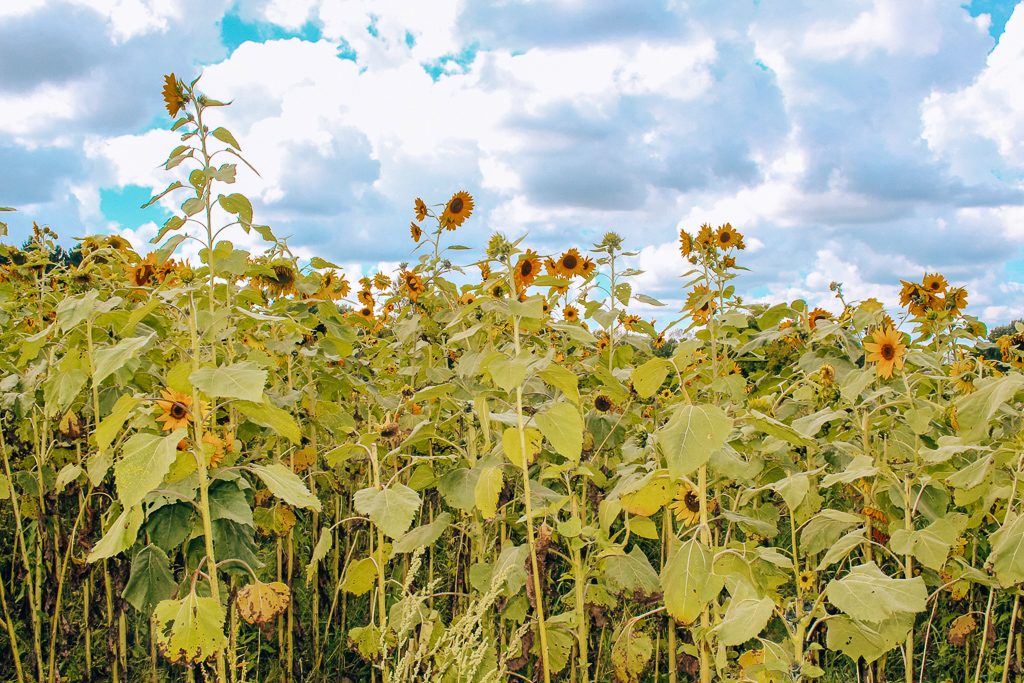 2. Eastman Museum
If you're a photography buff (or even if you're not) you'll want to check out the Eastman Museum. It's full of fascinating exhibits about the history of photography and beautiful and creative photography displays. The mansion and grounds are also quite something to see…if you love exploring old houses and oohing and ahhing over antique furniture, this is your place.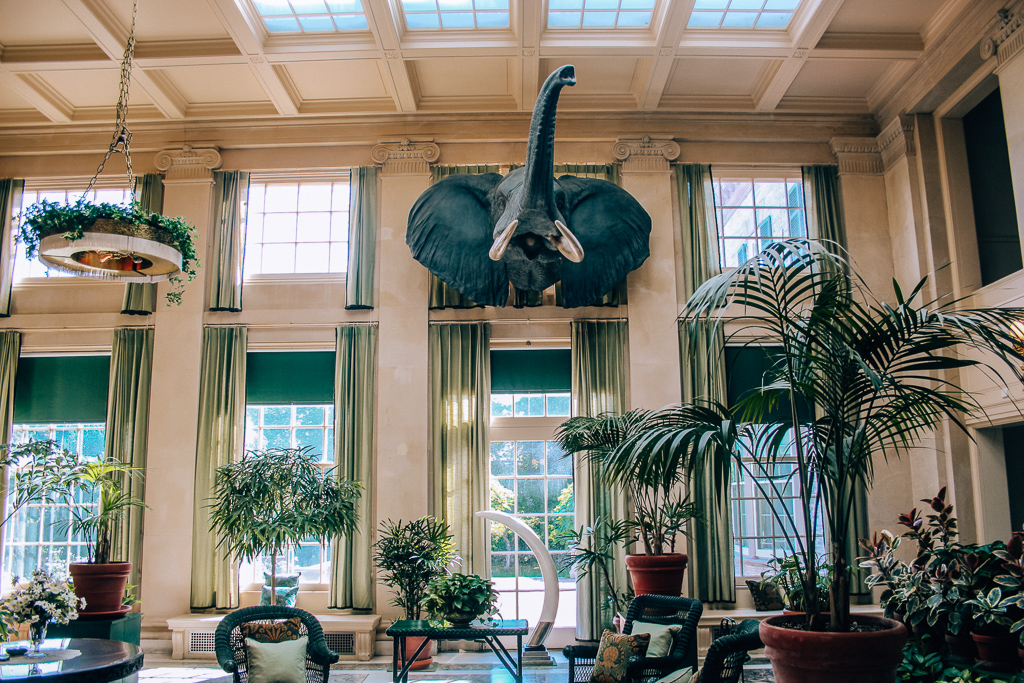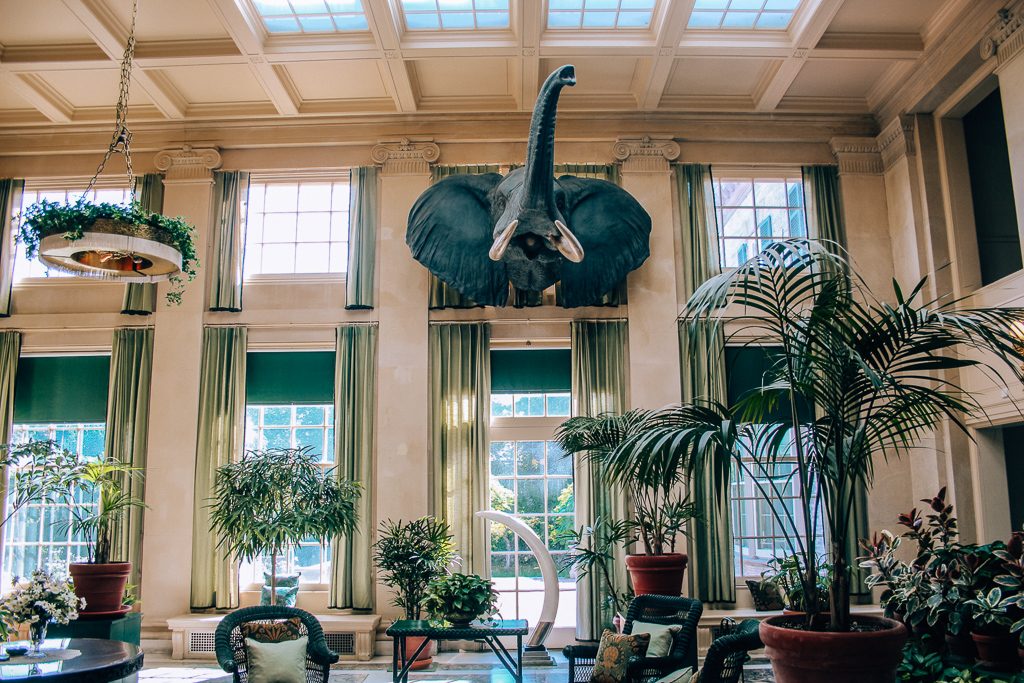 Check out their events page in advance of your visit to see what talks, tours and films might be happening when you're there. One of the most interesting things I learned while touring the museum is that the Kodak company was all George Eastman. I used to see the phrase "Eastman Kodak" and assume there was a Mr. Eastman and a Mr. Kodak. Nope. Kodak was a brand name devised by George Eastman that would be recognizable across all languages…I'd say he succeeded. As someone who loves to dabble in photography, I loved learning about Eastman's vision to make photography accessible to the common person. Whether or not you are as interested in photography as I am, you'll find something to love about the Eastman Museum.
3. Strong Museum of Play
If you have kids, this interactive museum dedicated to play is a must do. And, even if you don't have kids, spending some time in this museum will hit you right in your nostalgia bone. The Strong Museum covers over 285,000 square feet of space and is the evolution of a private collection of dolls and toys of Margaret Woodbury Strong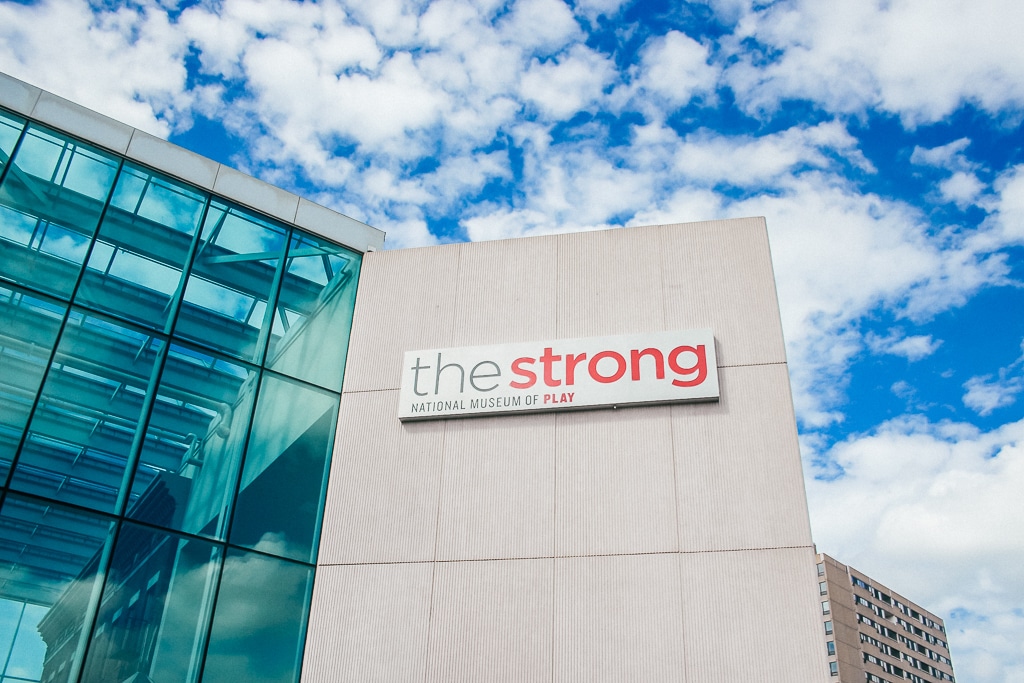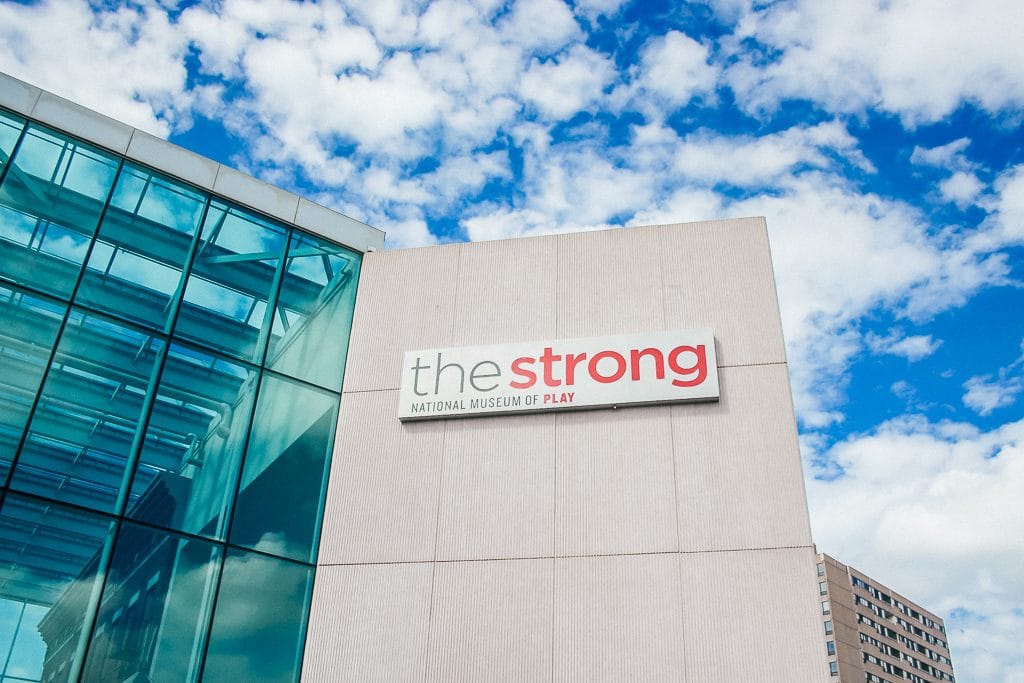 They have a lot of interactive exhibits, such as old-school video games and pinball machines that took me right back to seventh grade. I think I may have rolled my eyes and said "rats" under my breath when it was time to leave. There's also lots of of displays of toys from all eras, a butterfly garden, a carousel and a train ride, although some of the extras cost…well, extra. If you've played with it or seen a commercial for it, it's in the Strong Museum.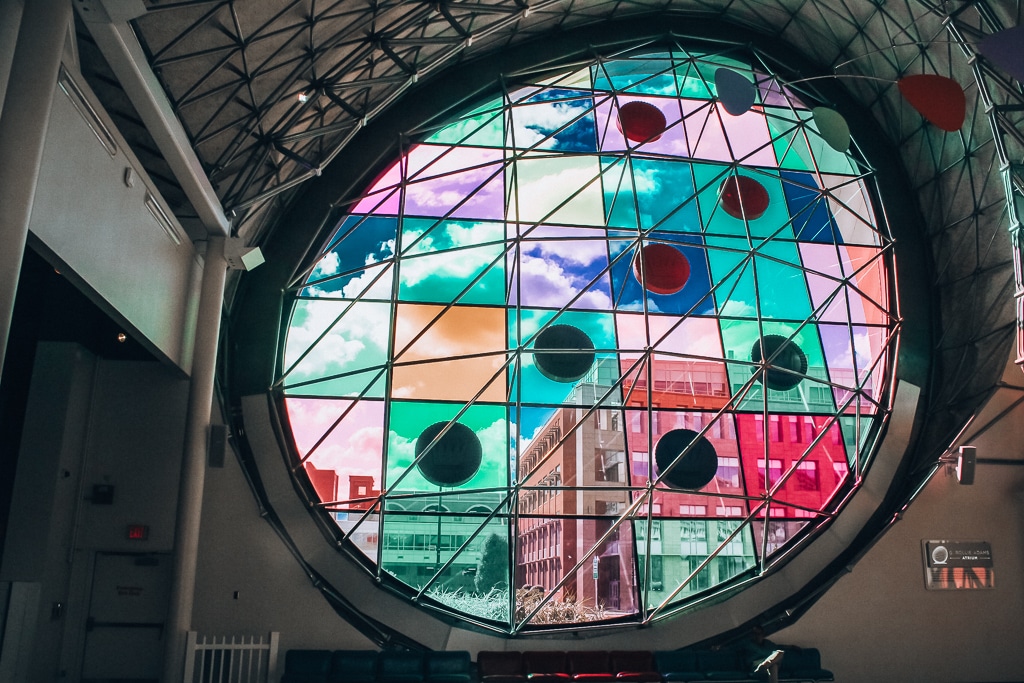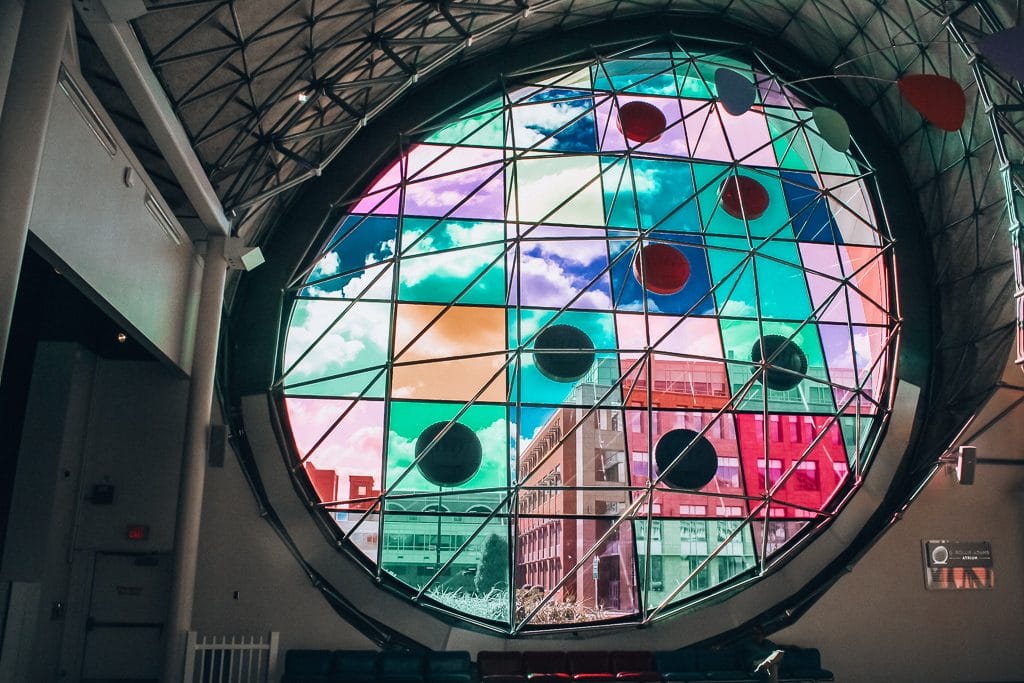 The Strong Museum offers a 50's style diner as well as other food options in their food court. It would be easy to spend several hours here, and, if you're looking for a rainy day or snowy day activity on your trip, this is an awesome pick. I'll warn ya, though…whatever toys creeped you out as a child have gathered here to haunt you.
4. Seneca Park Zoo
The Seneca Park Zoo is a very lush, linear zoo that is focused on education and conservation. I respect the mission of zoos and aquariums…although I think some get a bad rap. I love the forward thinking mission of the Seneca Park Zoo and their commitment to conservation and ethics.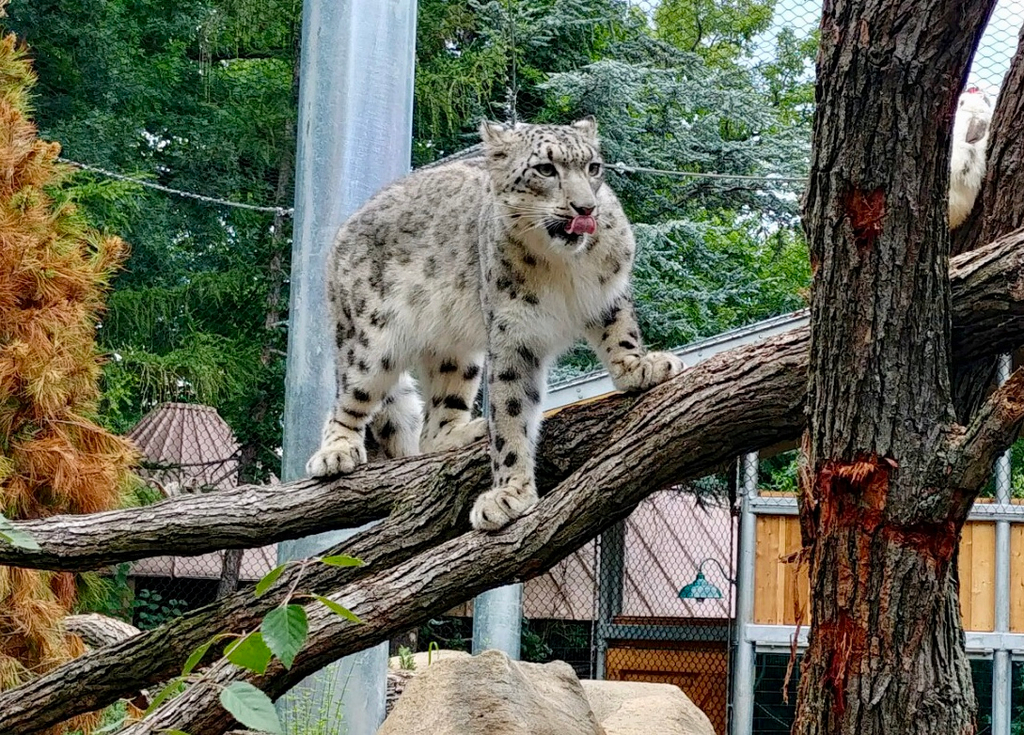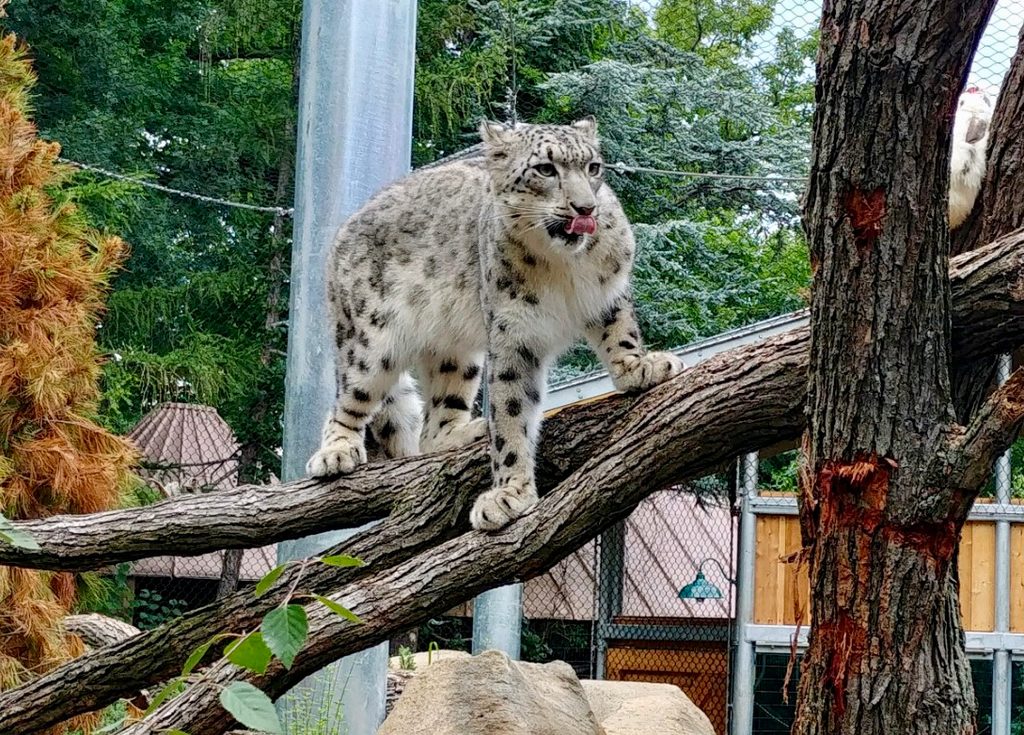 See more here.
5. National Susan B. Anthony Museum and House
Full disclosure: I missed this bit of #girlpower on my most recent rip to Rochester but I can't wait to check it out on a return visit. Susan B. Anthony was such a trailblazer for all of us and my life as I know it wouldn't be the same without her contributions. More here.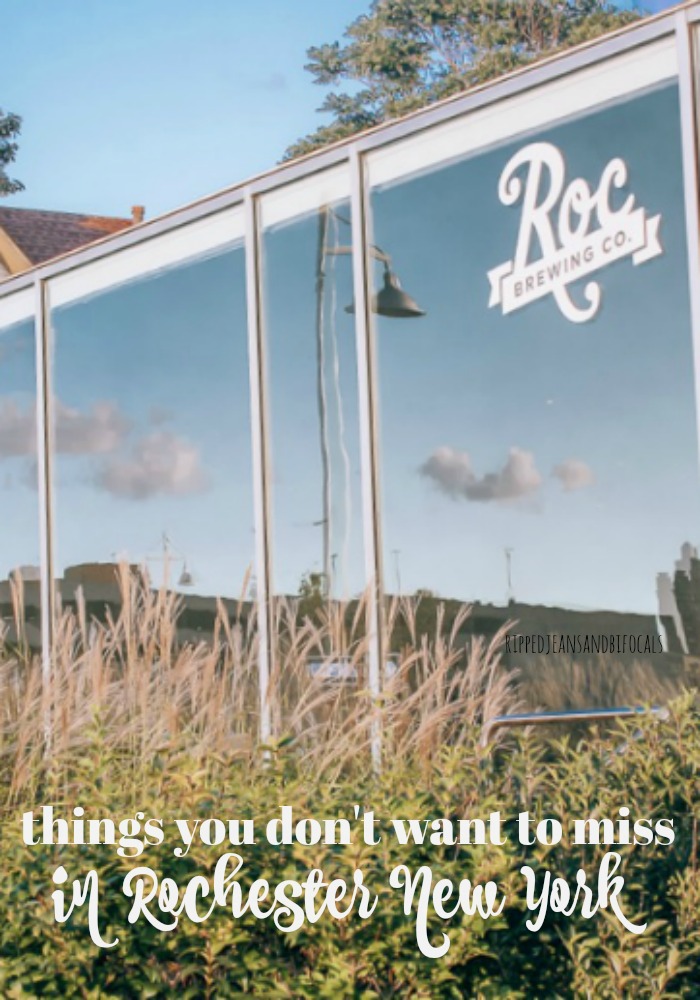 6. Ontario Beach Park
Ontario Beach Park is located in the northwest quadrant of the City on the shores of Lake Ontario. This 39-acre park contains one of the Great Lakes' best natural sand beaches. This is a lovely place to walk, watch the boats, have a picnic or get an ice cream. I recommend Abbott's Frozen Custard…it's crazy delicious.
If you're a photography buff like I am, look for the nearby Charlotte Lighthouse. It didn't look like there were many opportunities to do more than look but I'd love to know if anyone has been inside. Tell me, tell me!
7. Rochester Public Market
The Rochester Public Market is a great way to experience the vibe of this fun city. This bustling place full of vibrant sights, smells, and sounds is a great place to chat with the locals.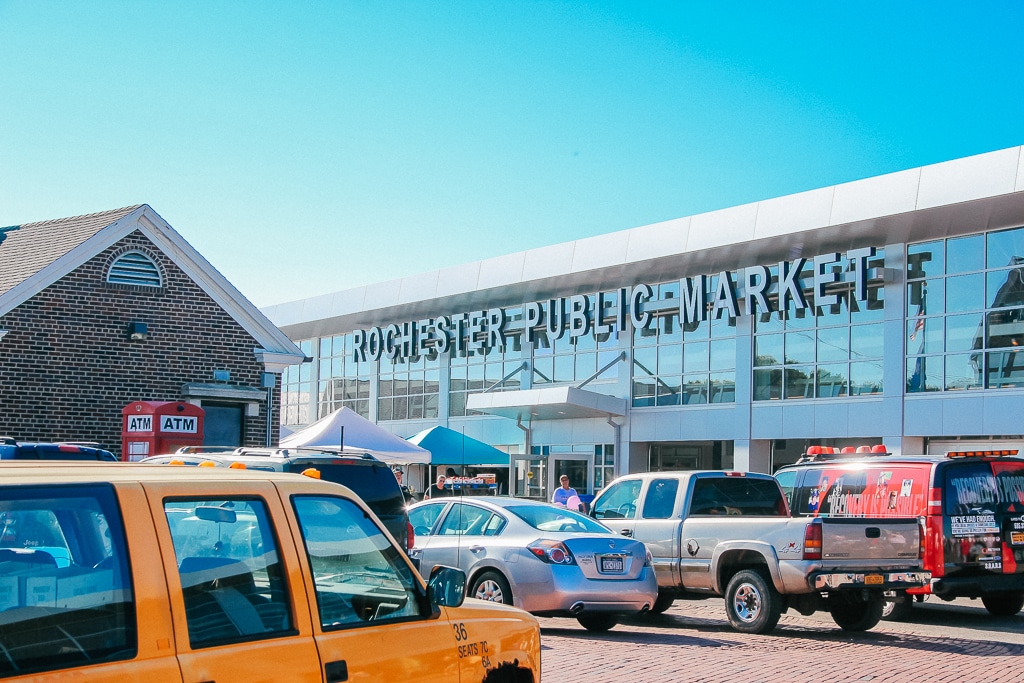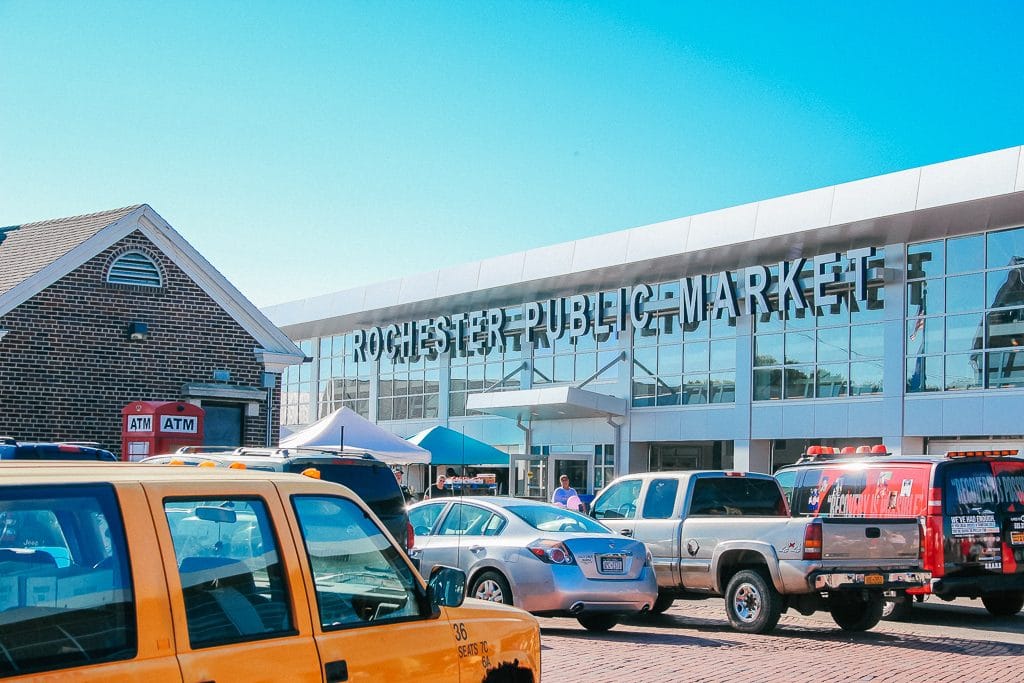 The Rochester Public market is heavy on consumables…although they have other wares available…so if you're looking for locally sourced produced, honey, and more, this is your place. It was truly a feast for the senses. If you want to have a drink or some lunch after exploring the market, I recommend Rohrbachs which is a short walk from the market. The Railroad Street IPA is my favorite, followed by Space Kitty, which I love  mostly because of the name…let's be honest. How cool is Space Kitty? No answer required.
8. Genesee Country Village and Museum
If the idea of stepping back in time to 19th century New York State appeals to you, you will love Genesee Country Village and Museum. There are 68 historic buildings where you can see live demonstrations of pottery making, cooking, care of farm animals and more.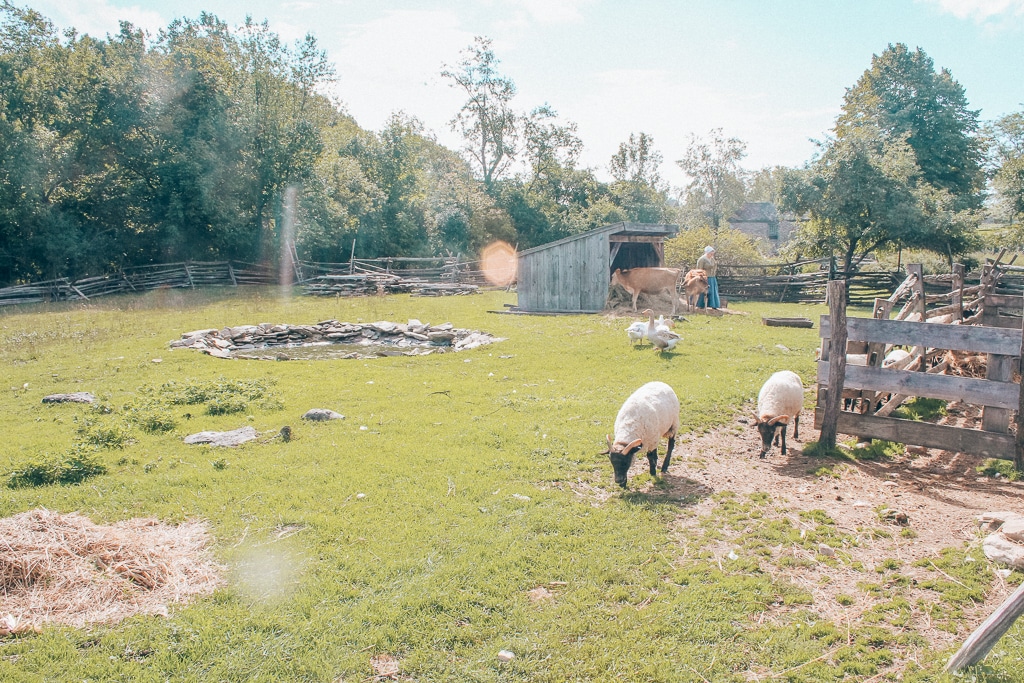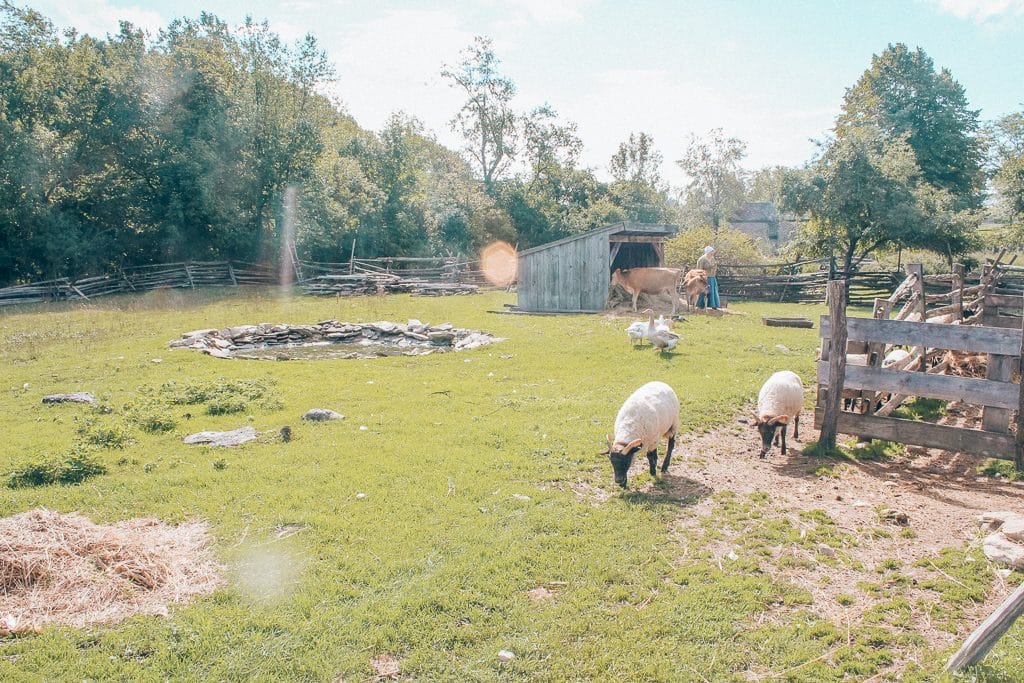 They also offer various classes, experiences and camps that will more fully immerse you in 19th century life, such as trades, cooking, and crafting. You can also find spring break and summer camps for kids. I think it's fair to say that most kids today are electronics obsessed…at least mine are. How cool would it be to send them to a camp where they had to unplug and do farm chores? Actually, I think my kids would think this is pretty darn cool…once they got over the fact that 19th century New York didn't have Minecraft and Roblox.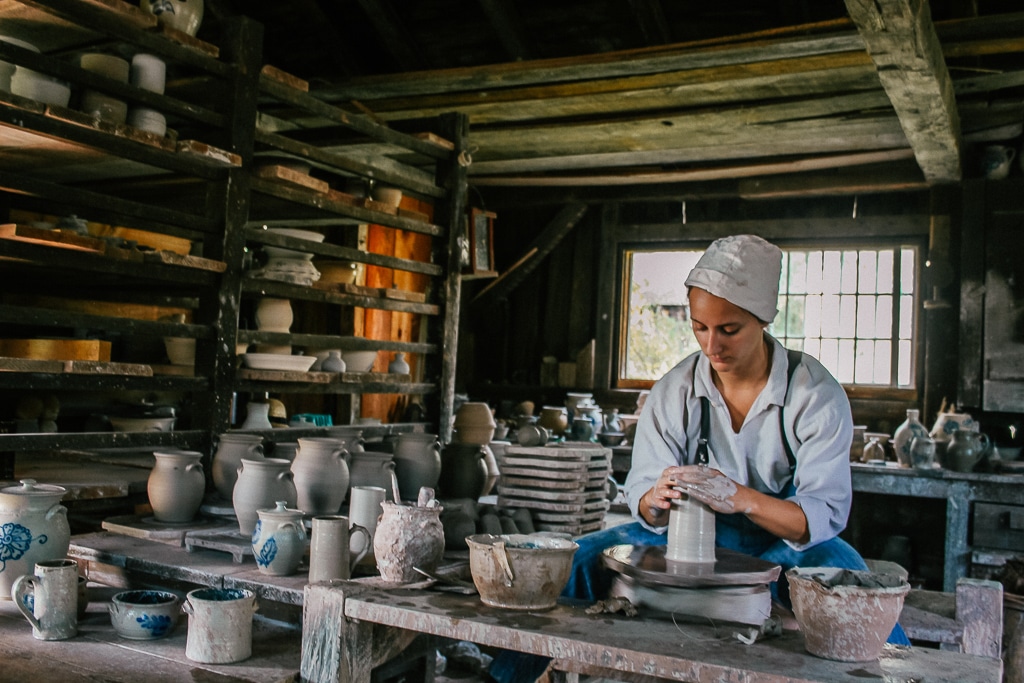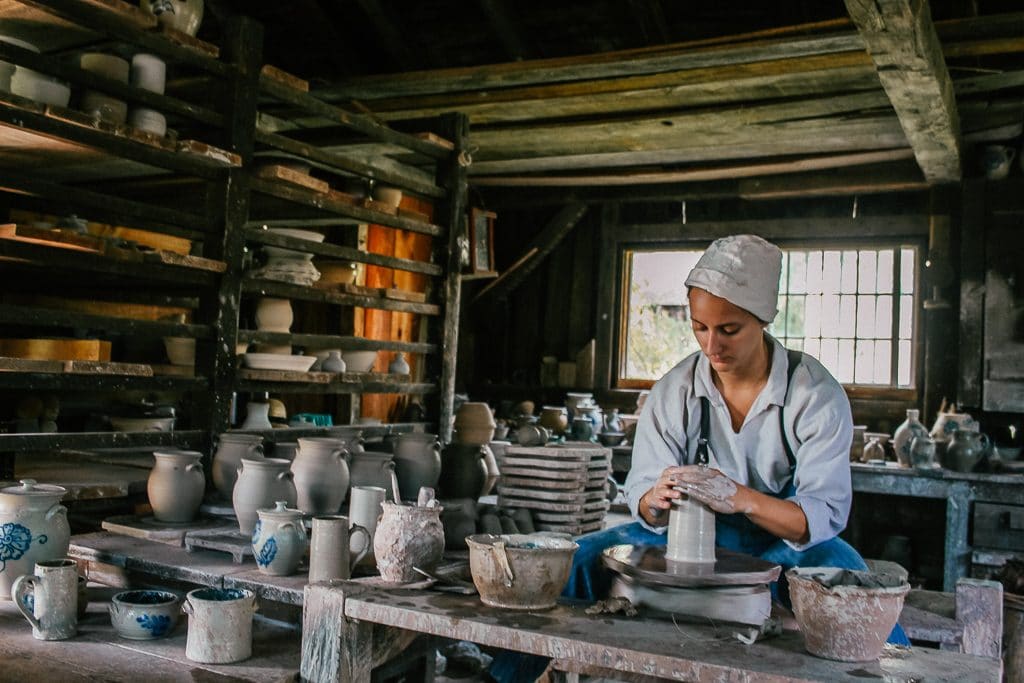 9. Rochester Pedal Tours
A pedal bike is a really cool way to explore downtown Rochester. The pedal bike seats 13 or 15 people total with eight of those spots being reserved for peddlers. That's right, you can be lazy and not pedal or, your group can switch out. I pedaled the entire time…I just want to put that out there.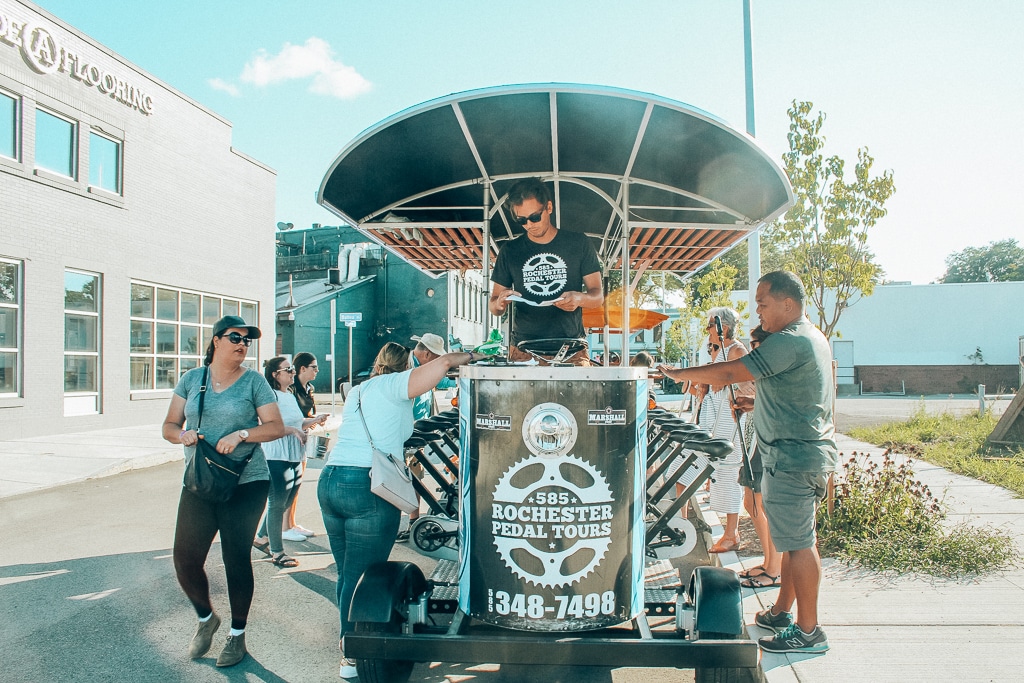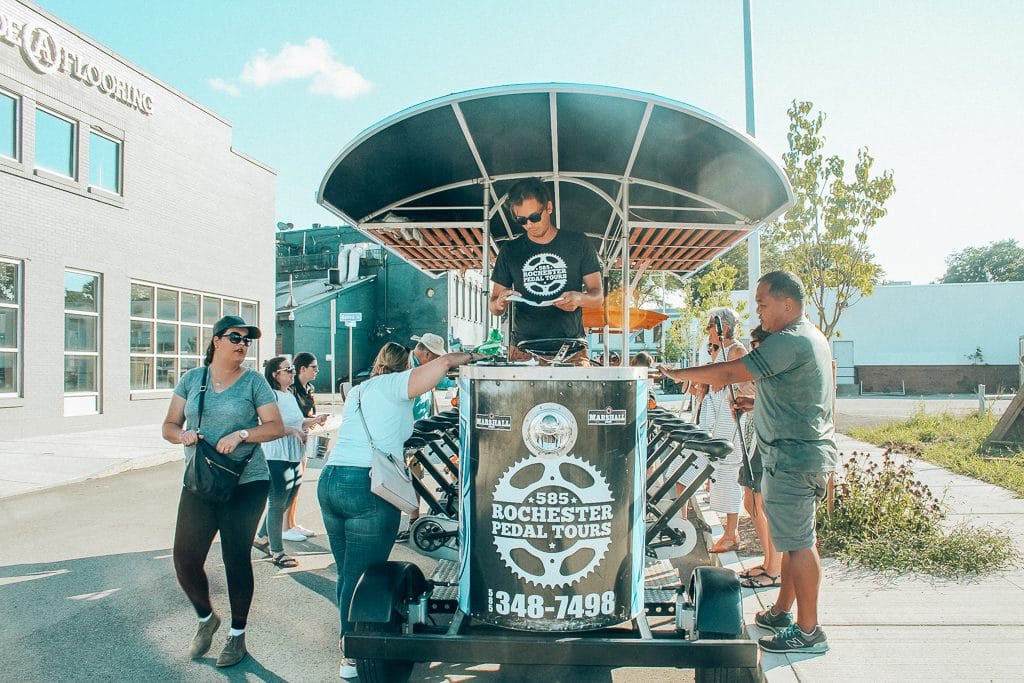 Some of the seats on the side of the bike are non-pedaling seats and there is a bench-style seat in the back. There's also ample space for your belongings (i.e. coats, coolers, backpacks, whatnot.) Rochester Pedal tours offers you a chance to check out the architecture and the amazing murals in the city, as well as some opportunities to taste some delicious local brew. More on Rochester Pedal Tours HERE.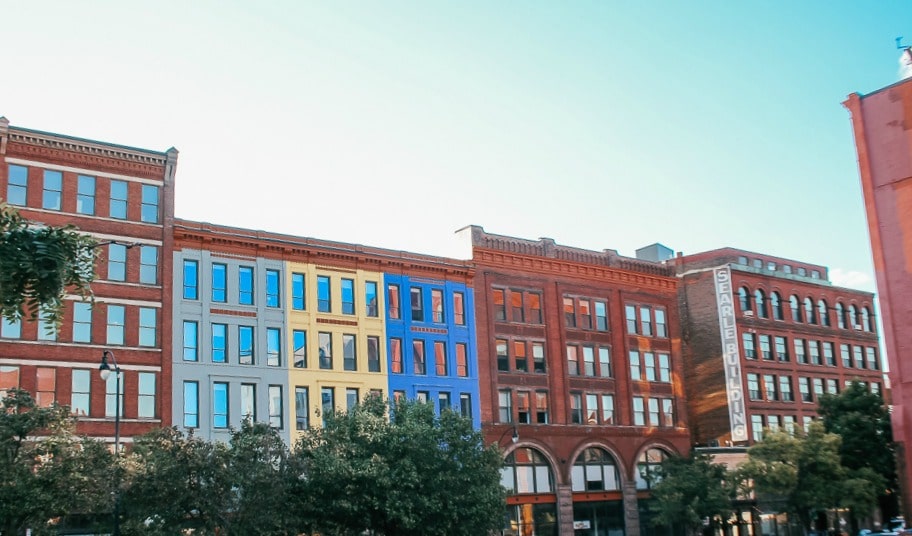 Also worth a mention…
Rochester Fringe Festival
If you visit Rochester in September, you'll want to check out their Fringe Festival. There's a ton of music and entertainment options as well as many, many food trucks to choose from. I tried poutine for the first time (yes, really) and loved it. Like as in wanting to update my Facebook status to "in a relationship with poutine" loved it.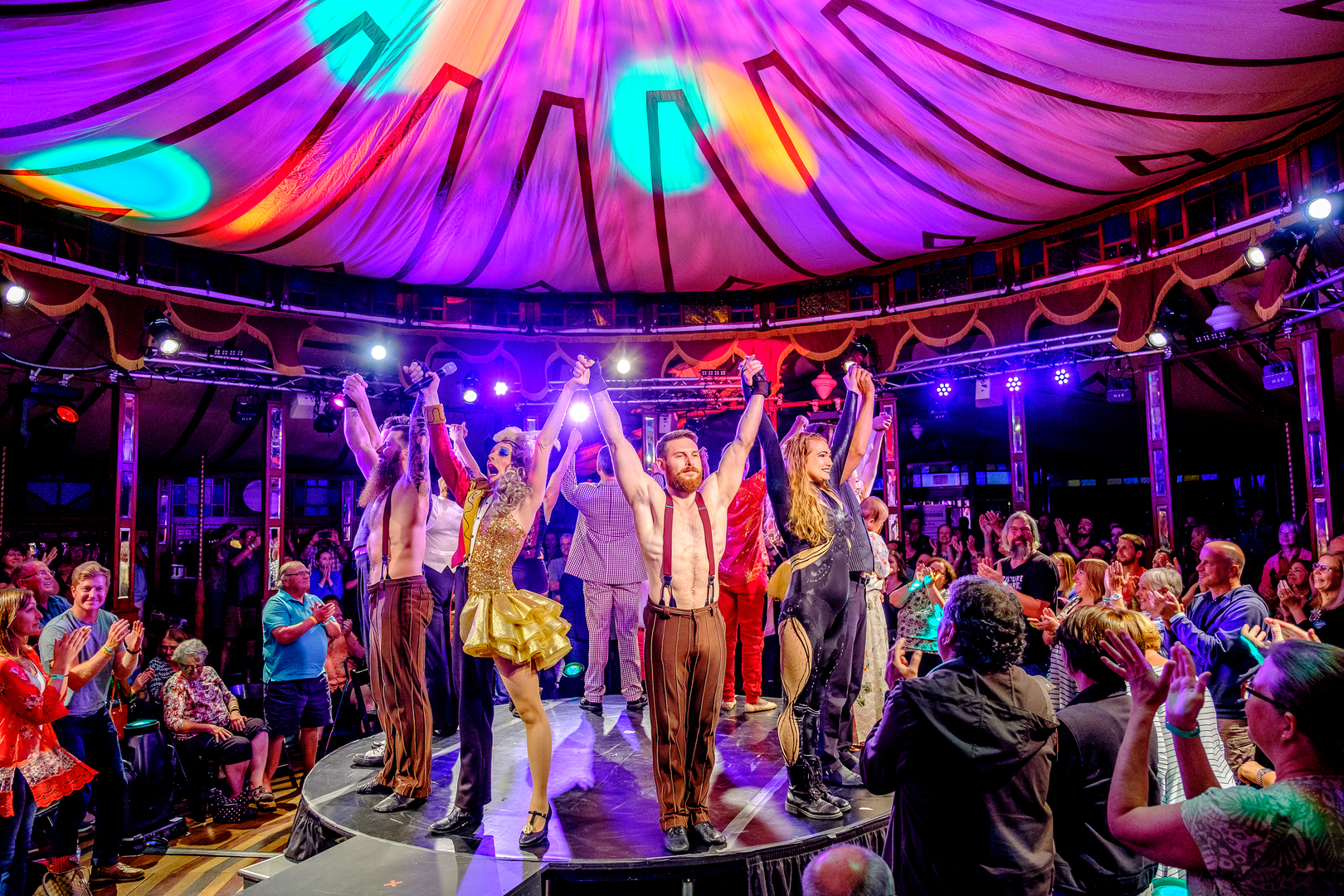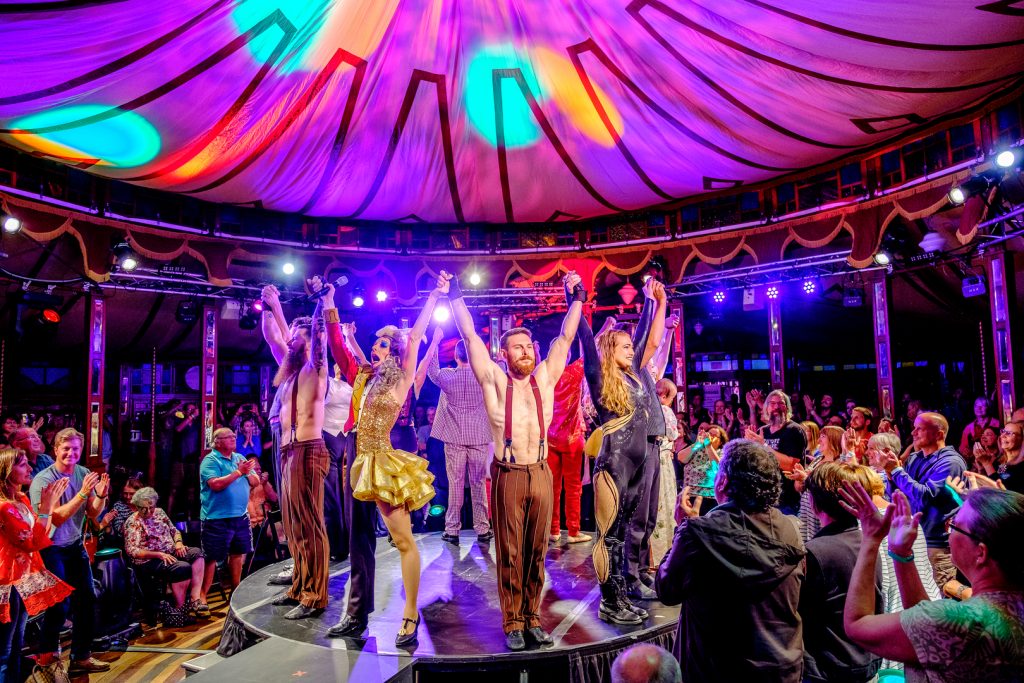 My favorite part of the Fringe Festival was Cirque du Fringe, which is a ticketed event. Also popular with Rochesterians is silent disco, which is apparently a "thing" with the hipster set…when I googled it, I got tons of hits for silent disco events all over the place. Obviously, Silent Disco is a grownup pastime, and, as much as I loved Cirque du Fringe and would absolutely see it again, it is not a family friendly show. It's a little risque…mostly with innuendo…but I'd recommend leaving the kids and tweens at home on this one.
Here's a peek of a clip I found on YouTube…I'm kind of intrigued now, aren't you?
Wegmans
Wegman's is more than a supermarket and an utterly delightfully delicious place. If you need to pick up a poke bowl, some sundries or a six-pack of local craft beer, this is your place. With more people using Air bnb and vacation rentals when they travel, where to buy provisions for your temporary home is becoming more important.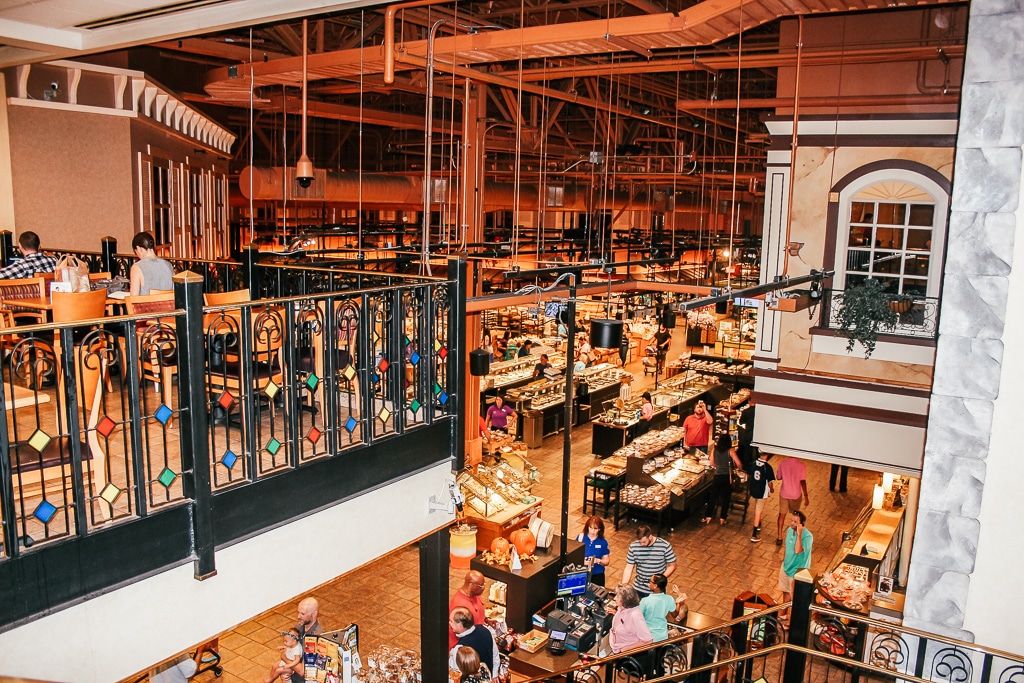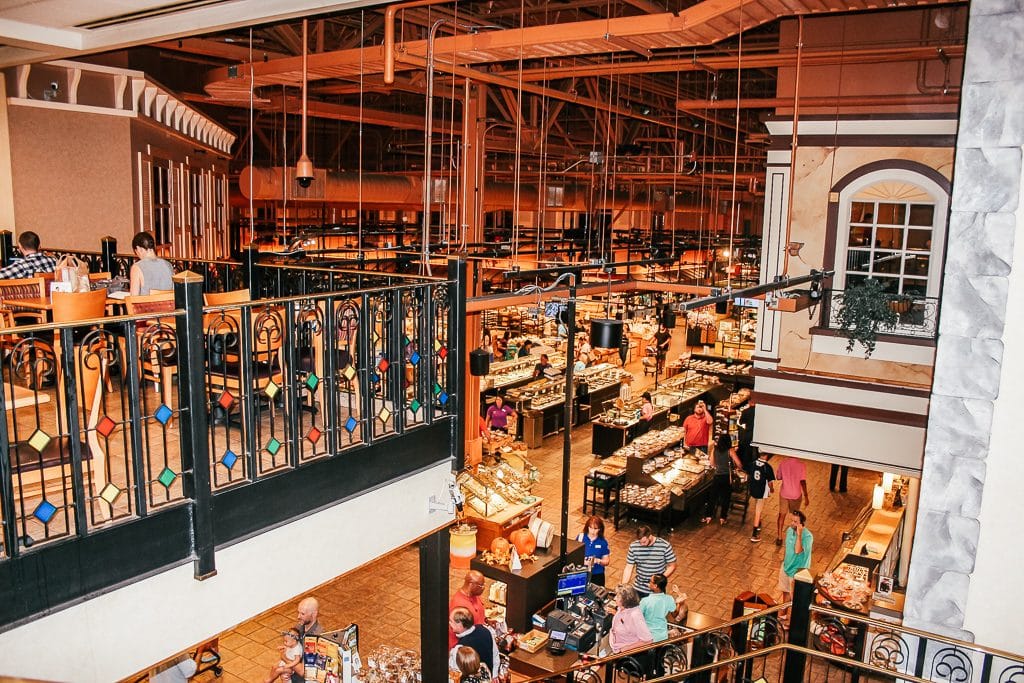 Hyatt Regency in Downtown Rochester
I stayed at the Hyatt Regency in Downtown Rochester and strongly recommend it for anyone traveling to Rochester. It's centrally located, has fantastic rooms, fantastic views and a ton of on-site amenities, to include some seriously delicious food. I especially recommend the Center City Terrace and Lounge. It's got a great atmosphere and spectacular views of the city.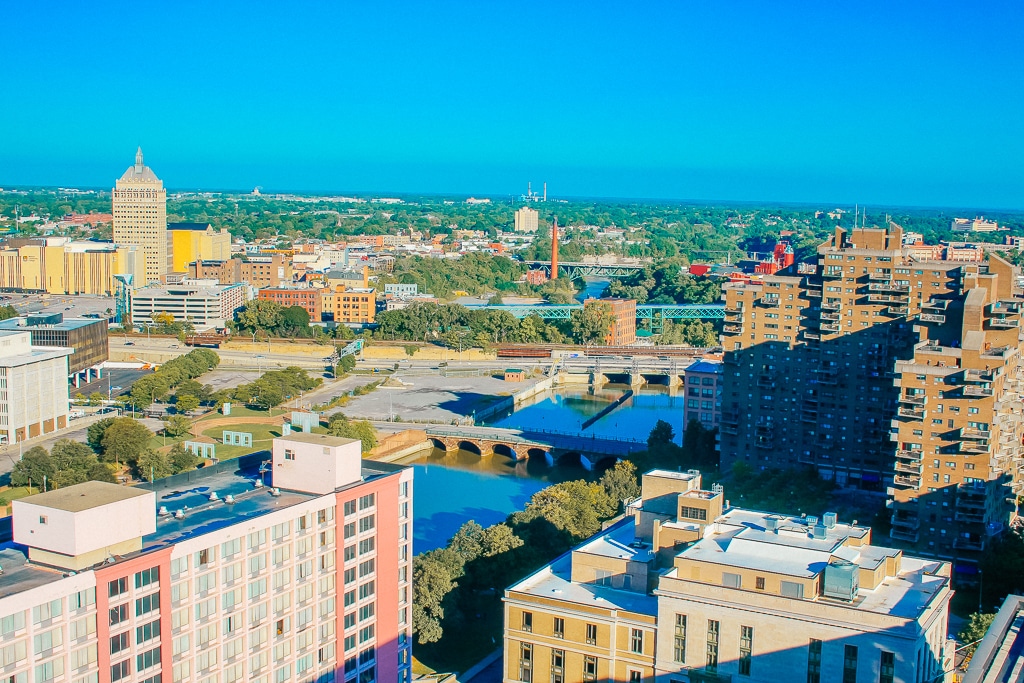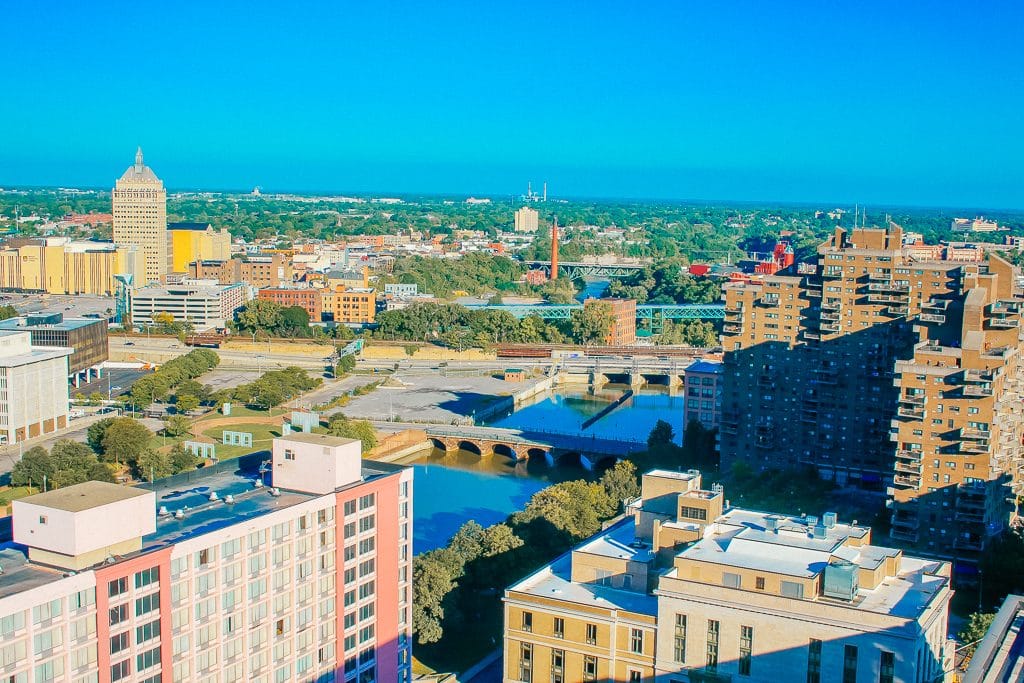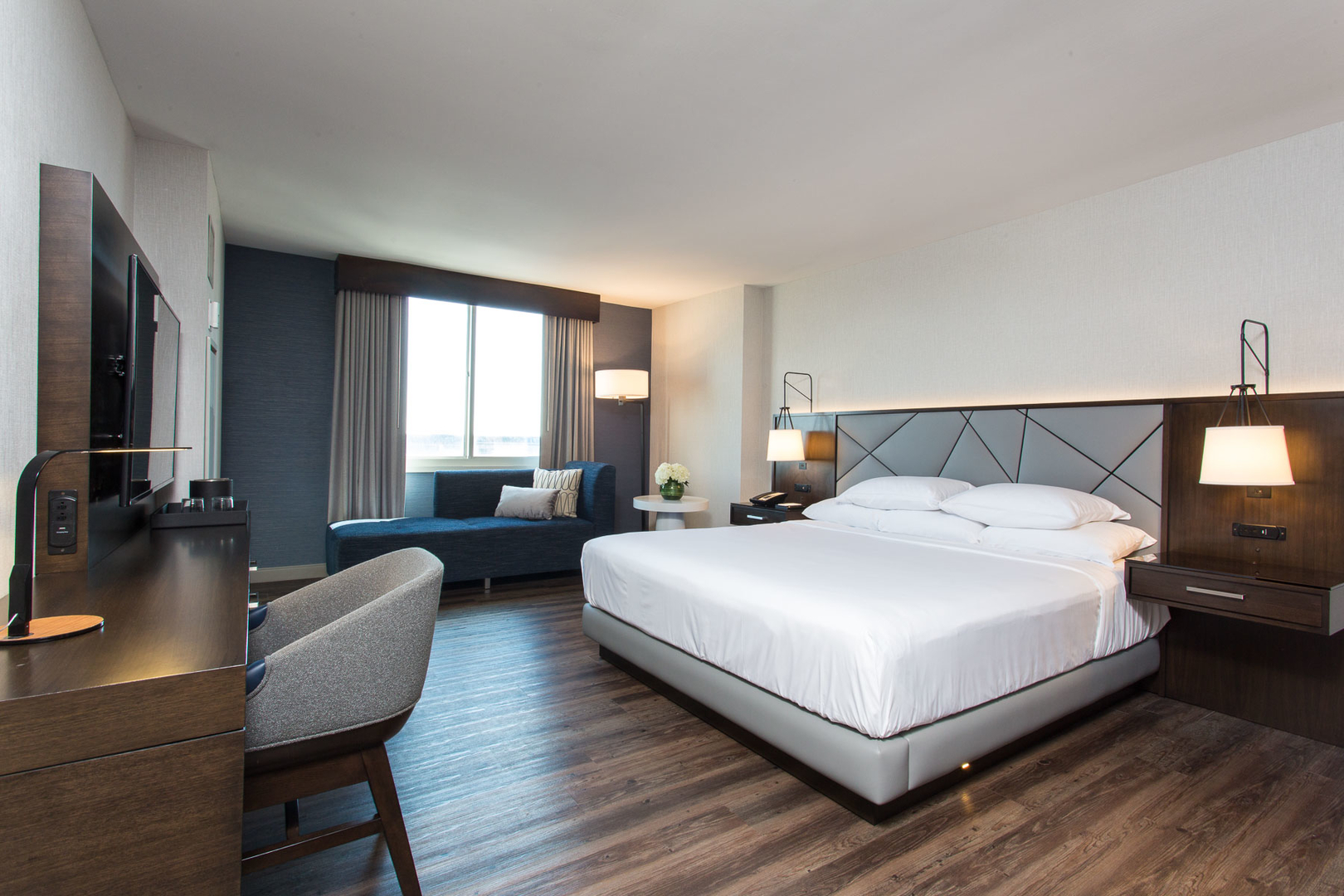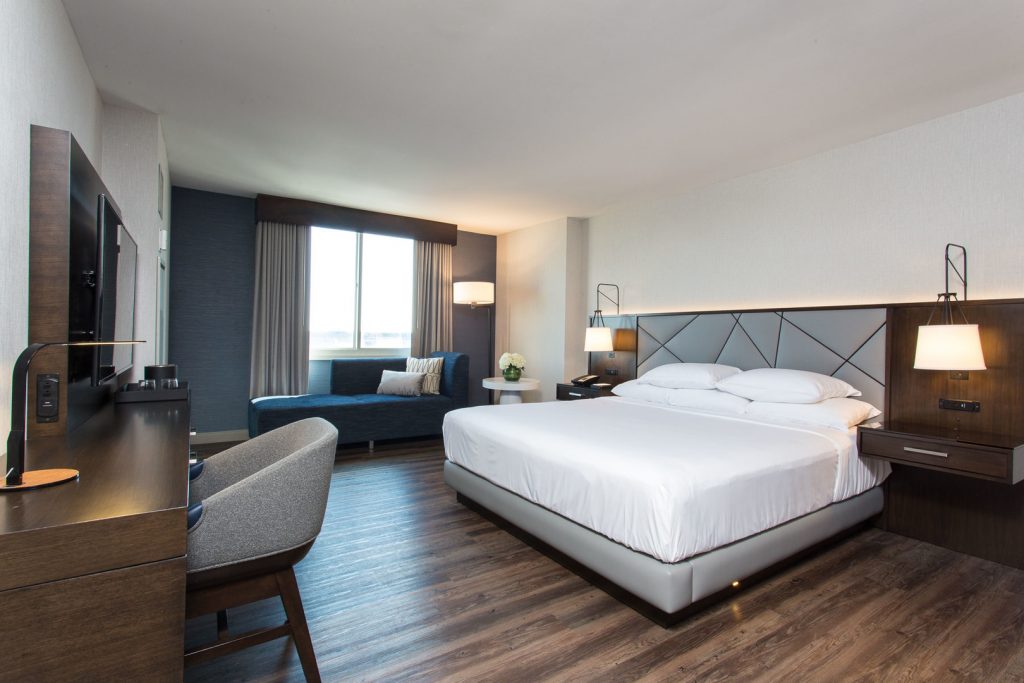 There are so many things to do in Rochester, and, as I said, I'm sure this list only scratches the surface. One of the BEST things about Rochester, in my book? The people. Not only are they Southern friendly but they truly love their city and are passionate about sharing their town with visitors. If it weren't for the lack of "y'alls" and humidity, I might have though I was in Georgia or Alabama. For more info on Rochester, visit their website.
You might also like:
Rochester Pedal Tours – A Great Way to Sip and Explore the City