Things to do in Tampa Bay with Kids
(This post may contain affiliate links. Read my full disclosure.)
Lots of families flock to the sunshine state for vacation because of the Orlando area theme parks. If you're looking to branch out, Tampa Bay is a fun, urban destination to explore. Less than 70 miles away from Orlando and an easy 90-minute drive Tampa Bay has lots to offer. Here are 8 things to do in Tampa Bay with kids.
Written in collaboration with Visit Florida and TravelingMom.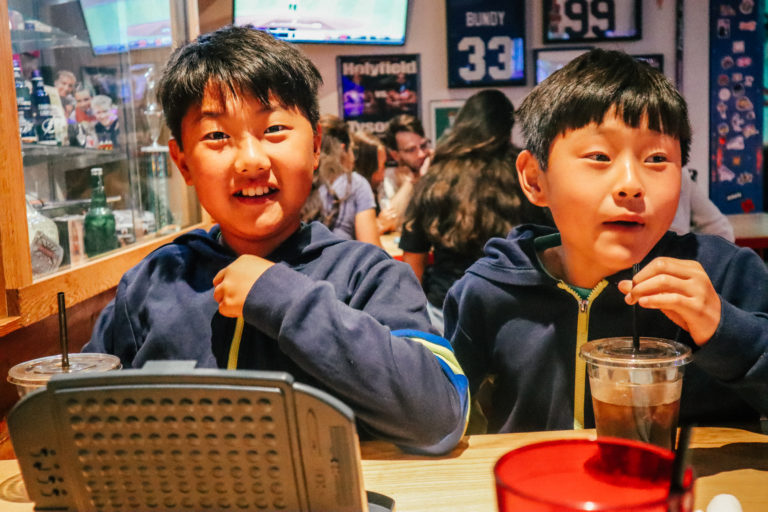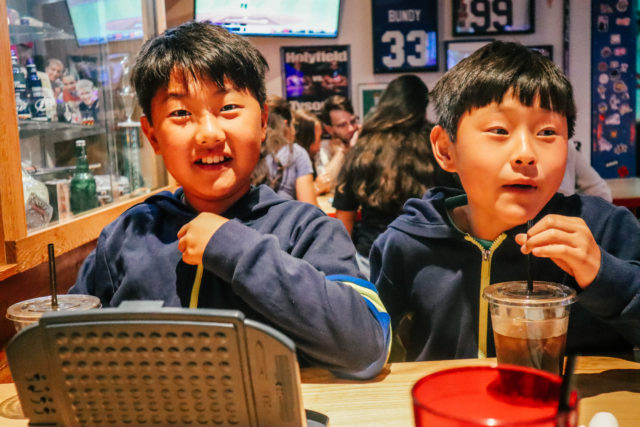 Things to do in Tampa Bay with Kids
Tampa Bay makes a great add-on trip for families going to Walt Disney World (which is what we did) but it's also a great stand-alone destination. If you're looking for a city break, Tampa Bay has a lot to offer. It's got a decent sized airport with lots of available flights, a robust public transportation system and a walkable downtown area. We found lots of things to do in Tampa Bay with kids and I'm excited to share my picks for top spots with you.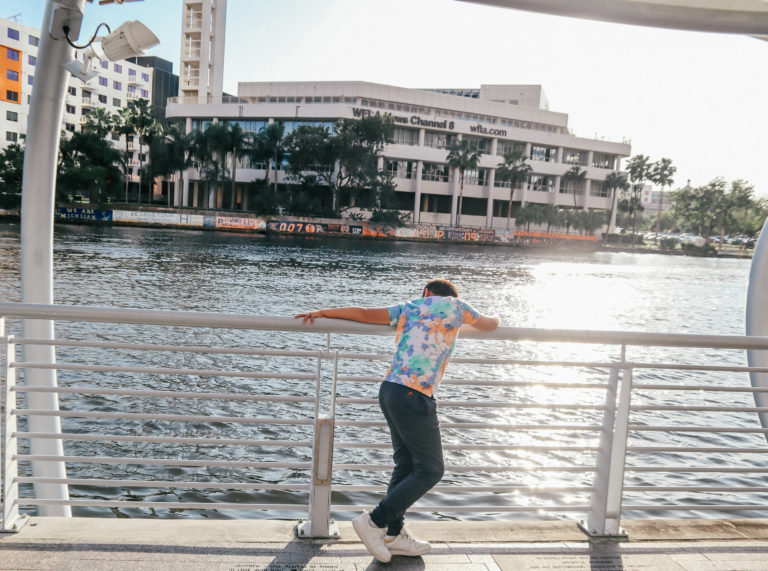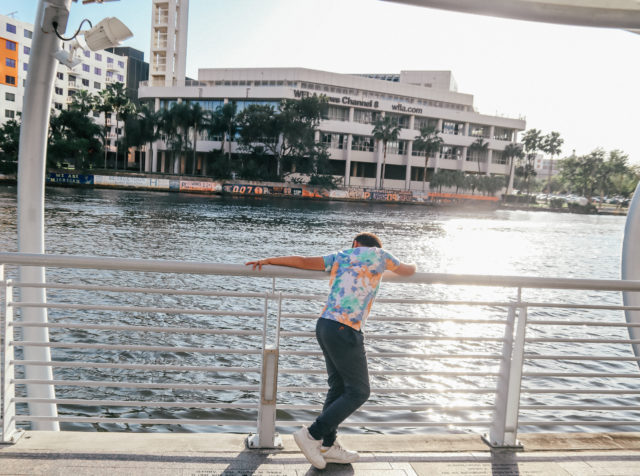 If you're interested in where to eat in Tampa Bay – kids in tow or not – I've got a section at the end of this post that addresses food. Two words: come hungry.
About Tampa Bay
The Tampa Bay region (population 3 million) combines everything people love about Florida – roller coasters, Cuban culture, year-round outdoor activities and waterfront sunsets. Tampa Bay is a hotbed of award-winning restaurants and the hub of craft beer brewing in the state of Florida. Beyond its urban adventures, the region includes many large nature parks a short drive from downtown's modern towers.
1. Tampa Bay CityPASS
I recommend checking out Tampa Bay CityPASS while you're planning your visit to see if it's for you. Tampa Bay CityPASS gives you admission into five attractions: Busch Gardens Tampa Bay, The Florida Aquarium, ZooTampa, Clearwater Marine Aquarium and a choice between Museum of Science and Industry (MOSI) or The Tropics Boat Tours Dolphin or Sunset Cruise.
Save up to 50% on combined prices for admission to must-see attractions! Shop Now at CityPASS.com!
All of these stand-alone are great, family-friendly activities and should be on your list of things to do in Tampa Bay with kids. We did two of them and I'll go into more detail below.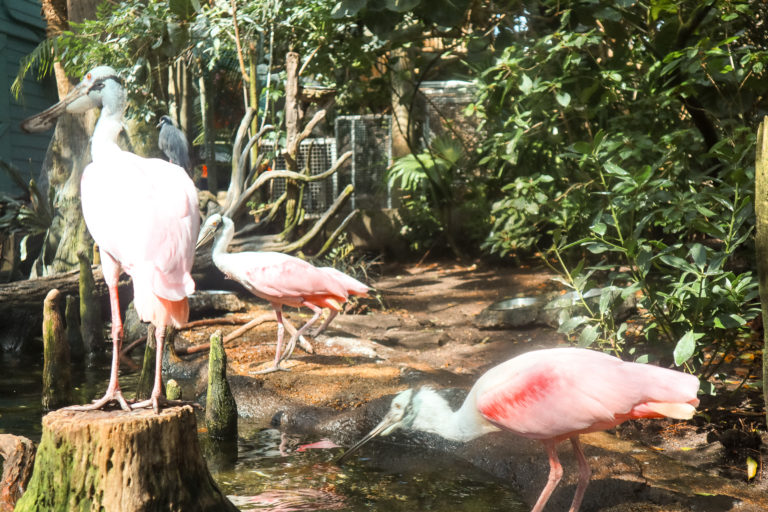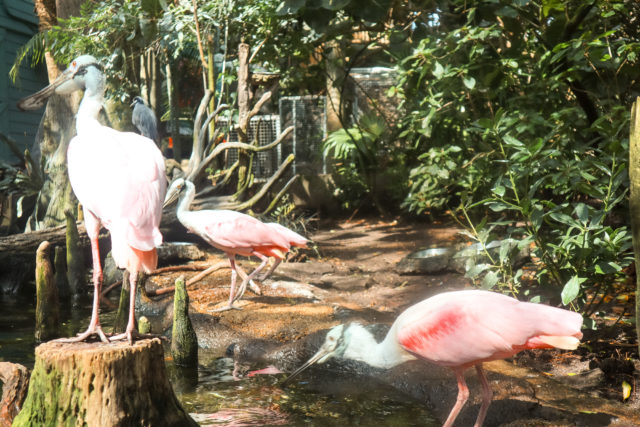 The Tampa Bay CityPASS saves you 54% on admissions and are priced at $122 for adults and $109 for children ages 3-9. I recommend pricing out admissions to each of these attractions separately and seeing what makes sense. You don't have to visit all of the attractions to save money with the CityPASS.
Also, check with each individual attraction to see if reservations are required in addition to CityPASS.
2. The Florida Aquarium
The Florida Aquarium is a great place to learn about wildlife living in the oceans and in Florida's freshwater. They've got a really cool alligator exhibit as well as some birds to check out. It took us about the recommended two hours to get through everything and that is without taking a break.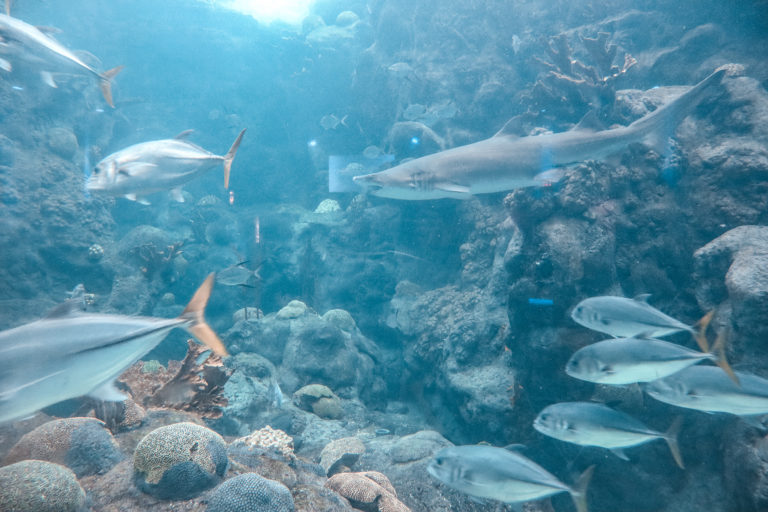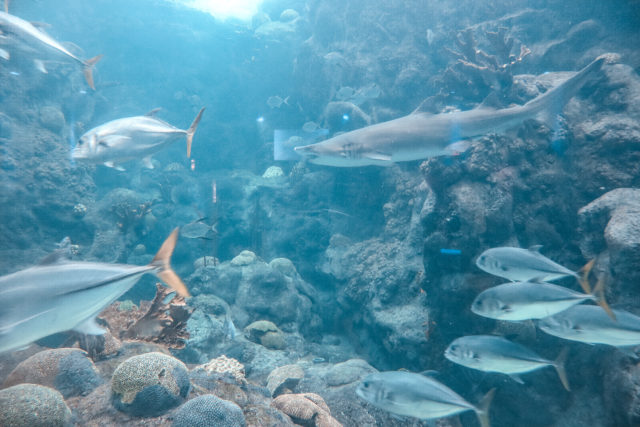 There's an on-site gift shop and cafe as well as a splash pad for kids. For an extra price, visitors can swim or dive with the fishes and see the aquatic world up close. The aquarium also offers dolphin-spotting expeditions into Tampa Bay aboard the Bay Spirit II several times a day. Contact the Florida Aquarium directly for details.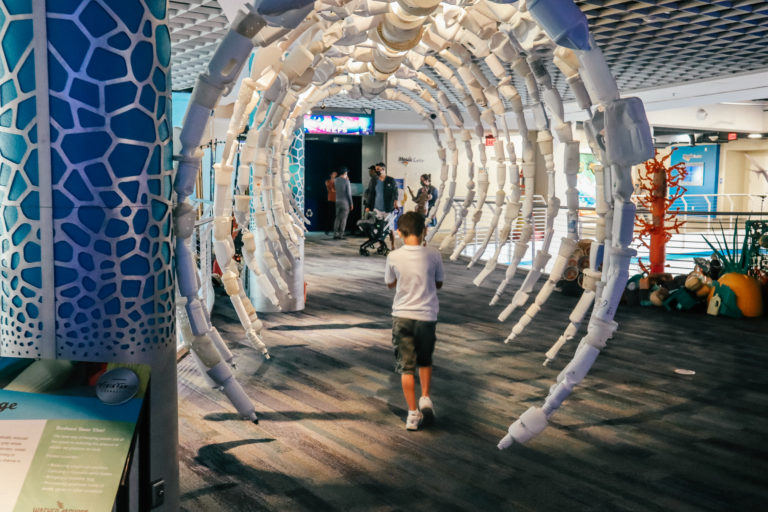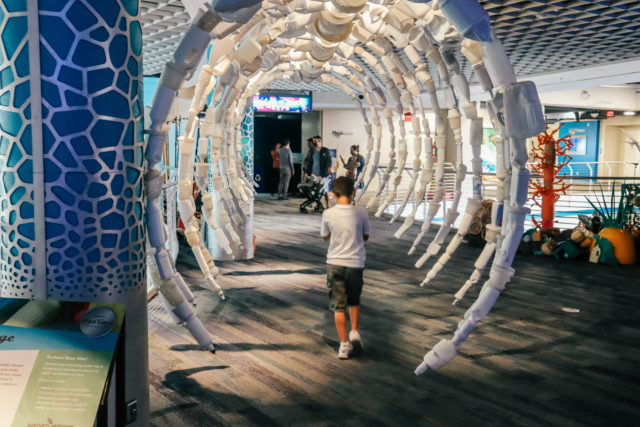 Reservations are required unless you have a Tampa Bay CityPASS. This is one of the most fun things to do in Tampa Bay with kids, although I think my husband and I liked it just as much.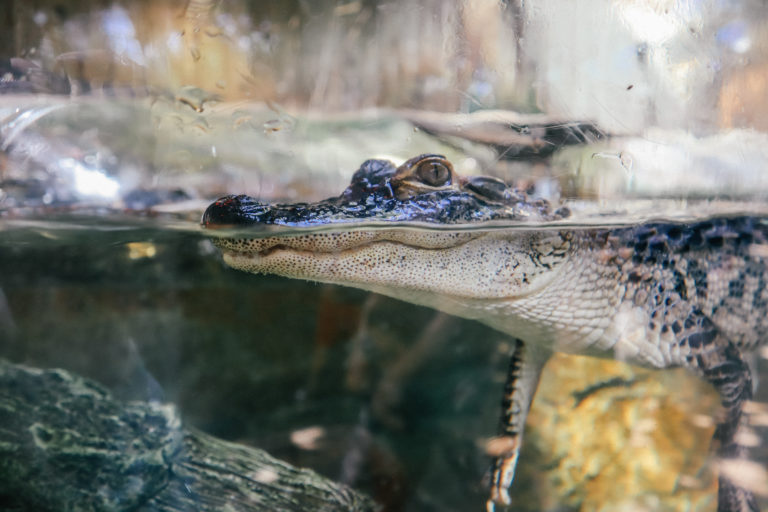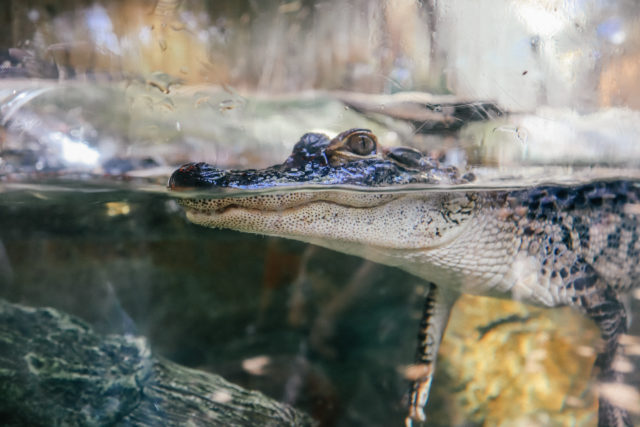 3. Visit Sparkman Wharf
Tampa Bay's latest outdoor and entertainment destination, Sparkman Wharf is located in the Channel District along the Garrison Channel. You can enjoy a new type of dining experience housed in refurbished shipyard crates. This outdoor experience offers a lush one-acre park to enjoy friends, family, and even your furry friend. This is the perfect place to take in the great waterfront views, craft beer, live music, and exceptional dining.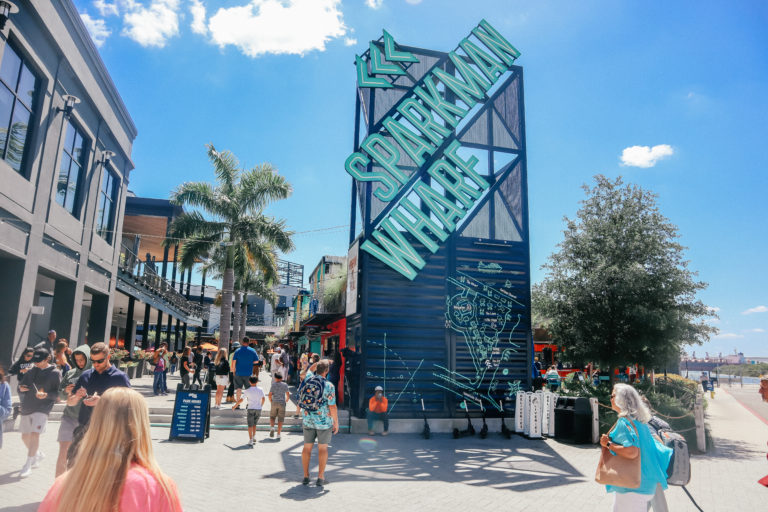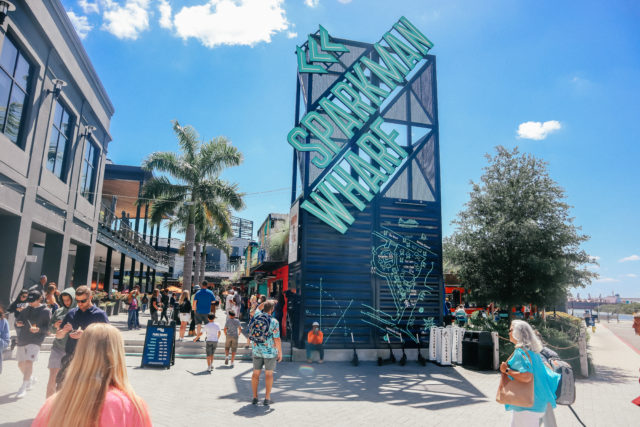 We had a blast hanging out at Sparkman Wharf. It's a great place to people watch, or grab food and drinks. Weather-wise, we had the most perfect day and my husband and I relaxed in the sunshine while our kids made friends and played cornhole.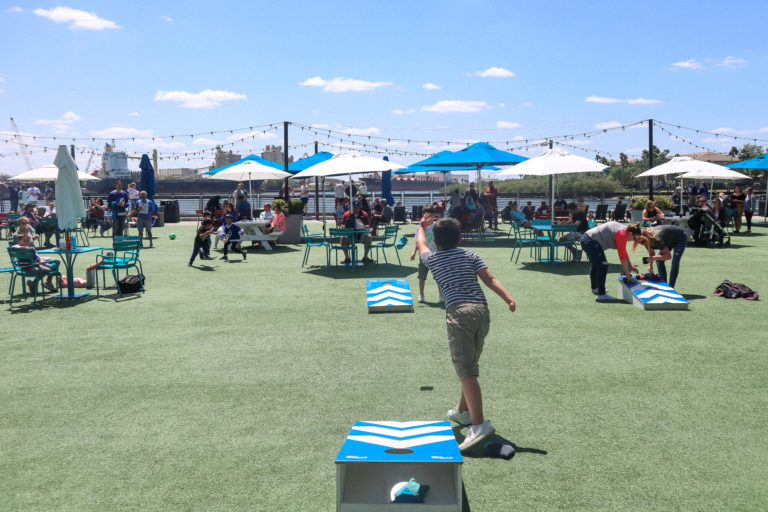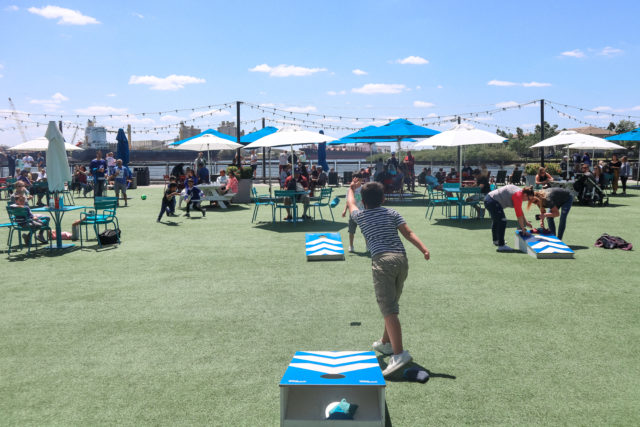 It was quite busy when we went – the Tampa Bay Lightning had an afternoon game so we saw lots of fans in Bolts jerseys enjoying some outside time before the hockey game.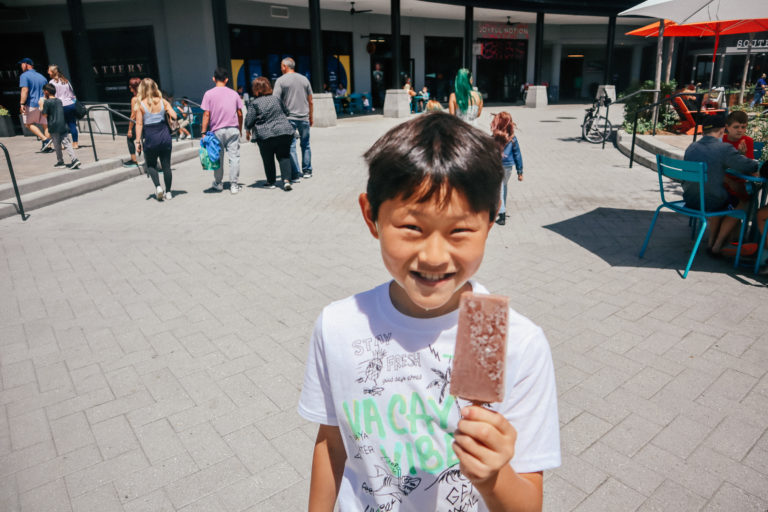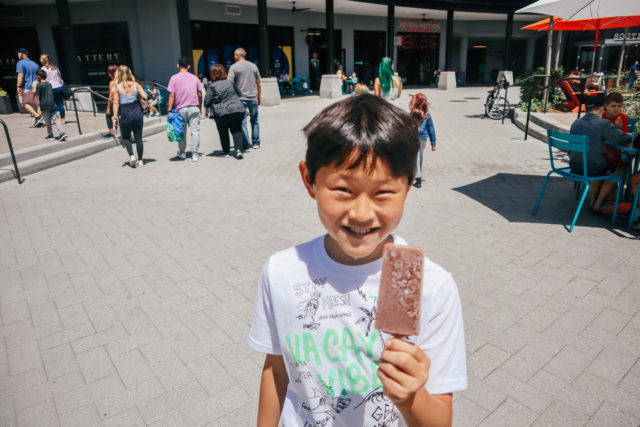 4. Busch Gardens Tampa Bay
Busch Gardens Tampa Bay will top lots of lists of things to do in Tampa Bay with kids. If you're coming from one of the Orlando area theme parks, you might feel like you're theme parked out but if you've got older kids or adrenaline junkies in your family, Busch Gardens is for you.
Busch Gardens is heavy on the coasters and thrills with not as much for younger kids or adults/older kids who are more timid (raises hand.) They have a cute Sesame Street area for younger kids.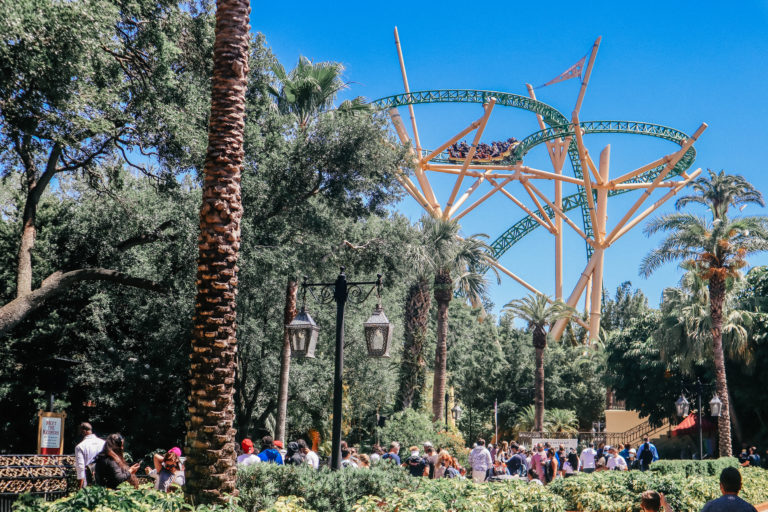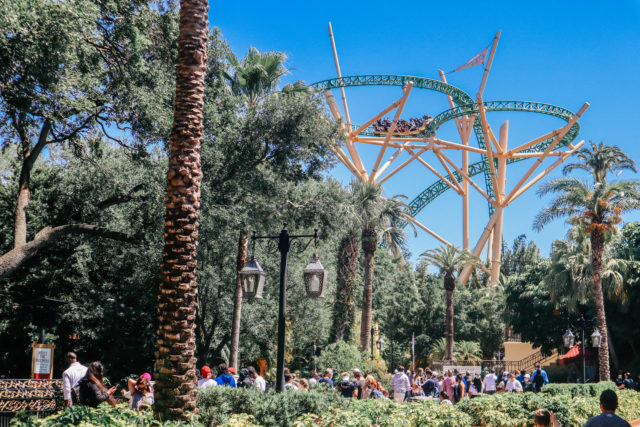 Busch Gardens also has a water park, Adventure Island. Please note that Adventure Island is not included in your Tampa Bay CityPASS.
If you are an animal person, Busch Gardens will not disappoint. There's a train ride through the park that gives you a look at several animals plus, there are some add-on things not included in the price of your ticket that can get you closer to the action. You can check out more of the available tours here.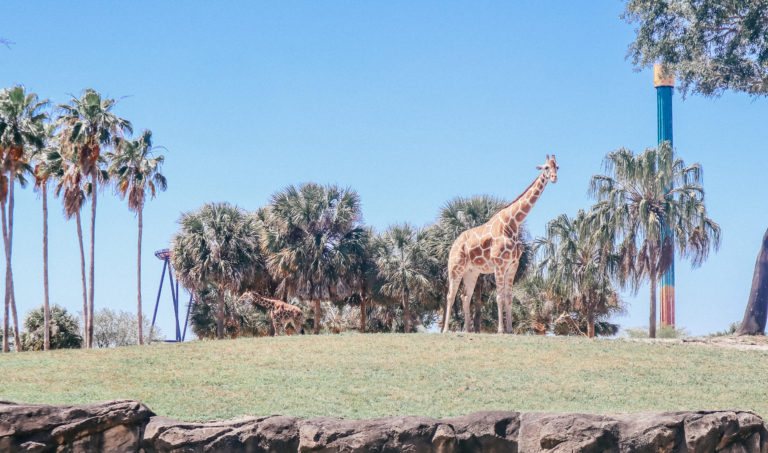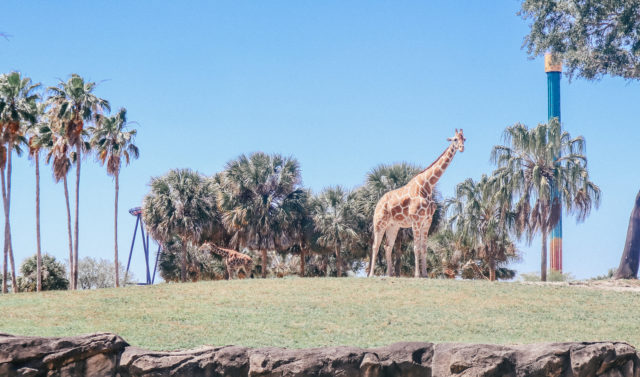 We enjoyed our time at Busch Gardens and visited during the food and wine festival so we got to sample some fun and interesting cuisine.
I do have to mention something that isn't a glowing positive but I feel like this is necessary info to help you plan your own trip and budget your time: It took us almost two hours to get from the area outside the parking lot into the park where we could have fun.
Although there were lines for temperature checks, security and to get our tickets/reservations scanned, the bulk of the line (over an hour) was to get into the park. According to the reviews I read on Trip Advisor, this is a common complaint.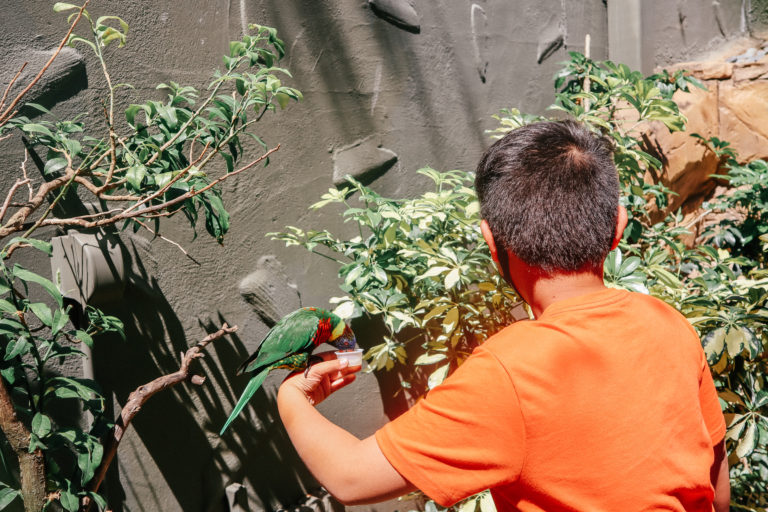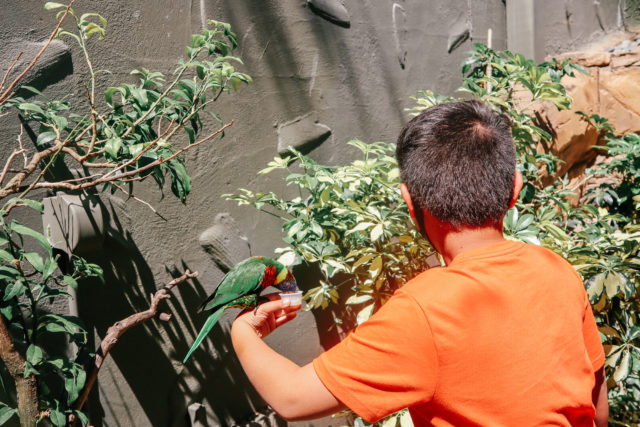 Also be cautious of buying premium parking (gets you very close to the entrance.) We had premium parking and couldn't park there because it was already full by the time we got into the parking lot. We pulled up to the entrance area about 30 minutes after the park opened. The walk to the entrance wasn't bad and there are trams if you want to save yourself some steps. Once inside the park, everything was great but it was a a downer (and something we were not expecting) to have to wait that long to get in. Your mileage may vary based on time of day/time of year.
5. One of the most fun things to do in Tampa Bay with kids – public transportation!
If you stay in downtown Tampa Bay, as we did, you can walk to a lot of places including the Tampa Bay River Walk. We also enjoyed taking Pirate Water Taxi and the free streetcar.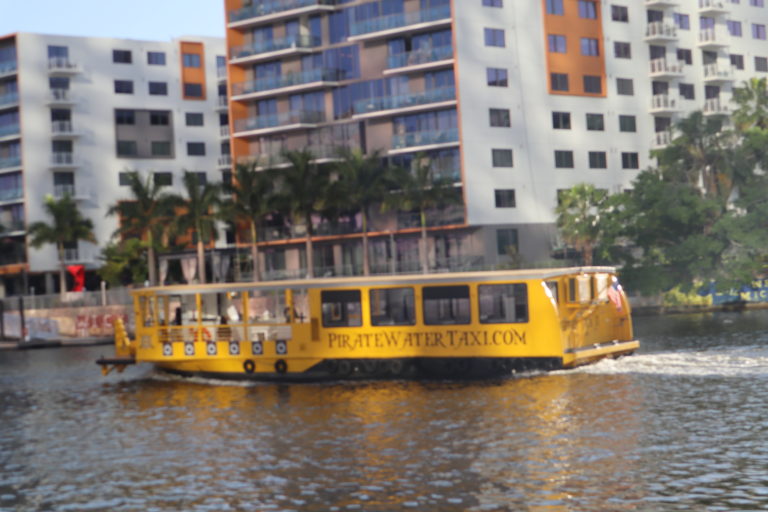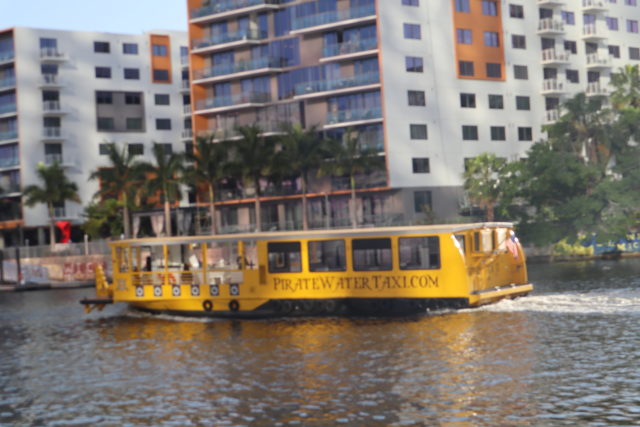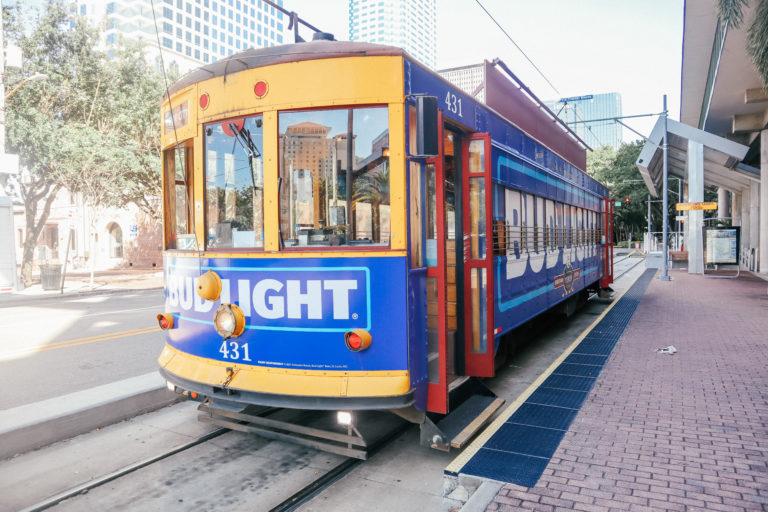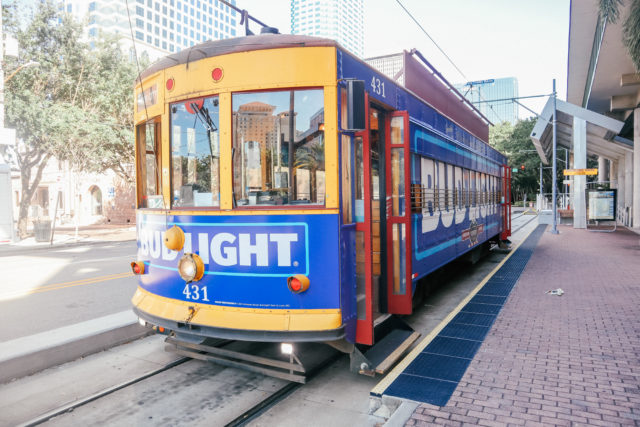 The Pirate Water Taxi is a hop on hop off way to explore Tampa Bay by water. You can buy passes and see schedules online. The free streetcar is a great way to get around downtown. You can also check out the schedule online for that. Both are very easy to navigate and figure out.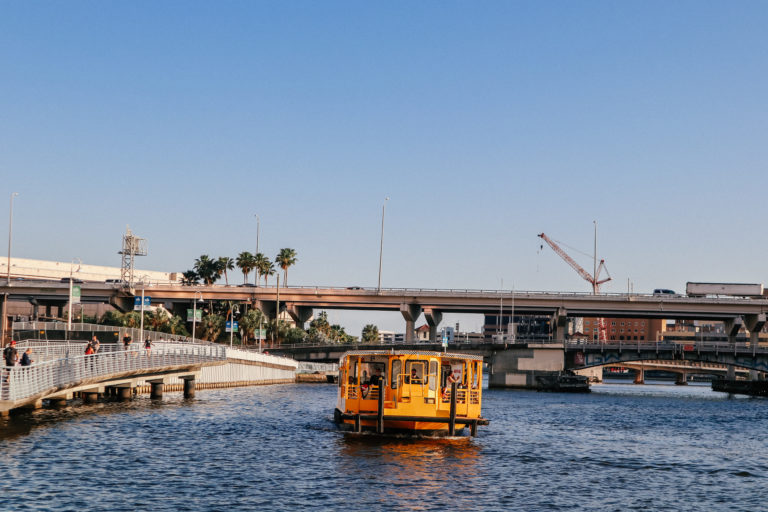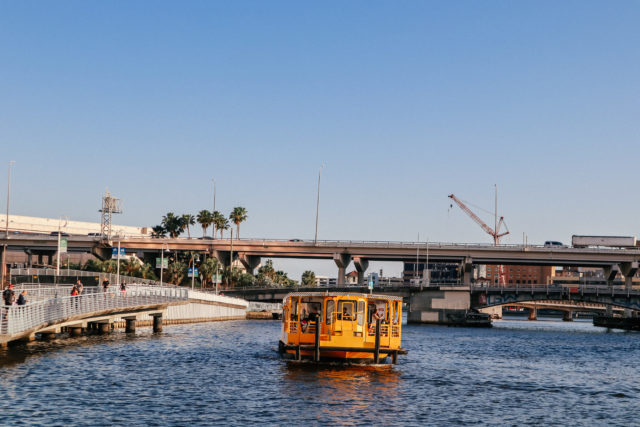 Although we used the Pirate Water Taxi and the streetcar as a means to get places, my kids found the journey really fun.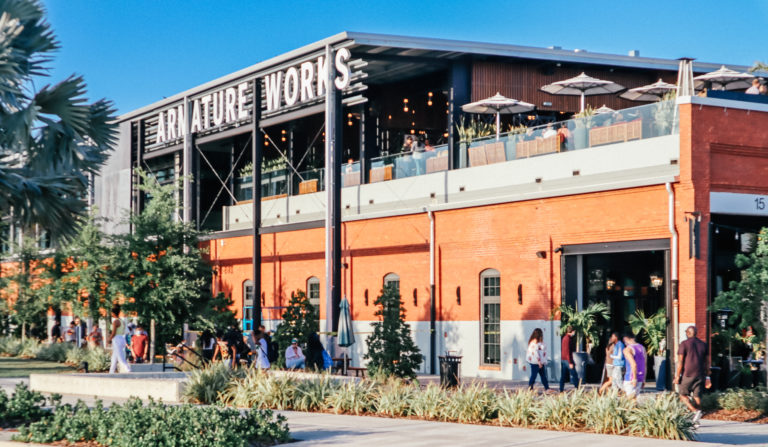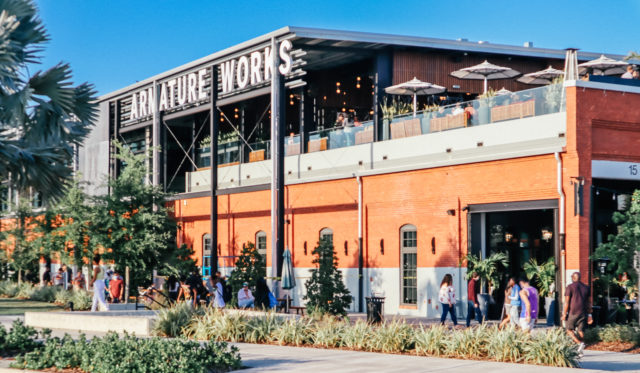 6. Explore Ybor City
Ybor City (pronounced EE-BORE) is Tampa Bay's historic landmark district. It's a short drive away from downtown and can be accessed by the free streetcar.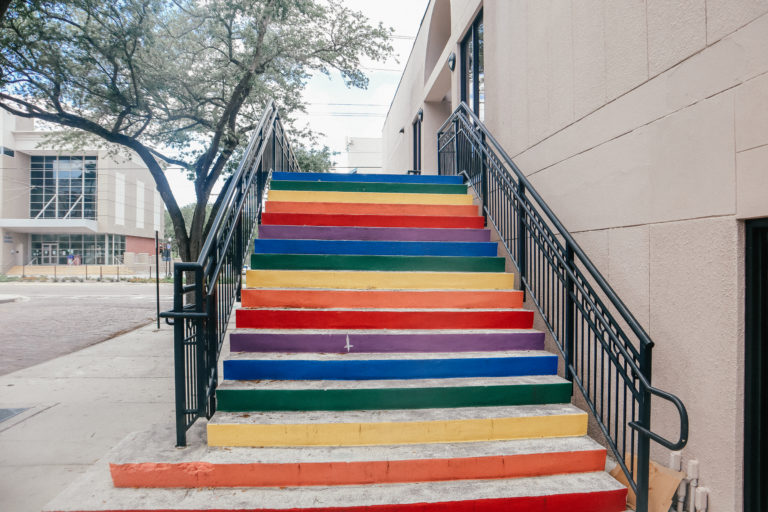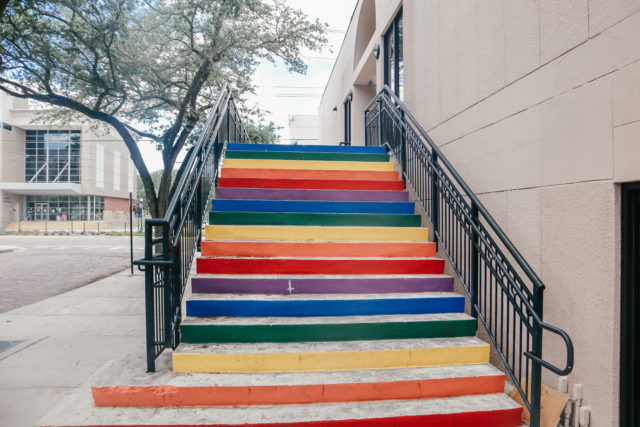 This is the place to come to find out about the people who originally settled in Tampa Bay area and what their daily lives were like. You'll find dining, shopping, and lots of cool buildings that reflect the style and heritage of the immigrants who settled here.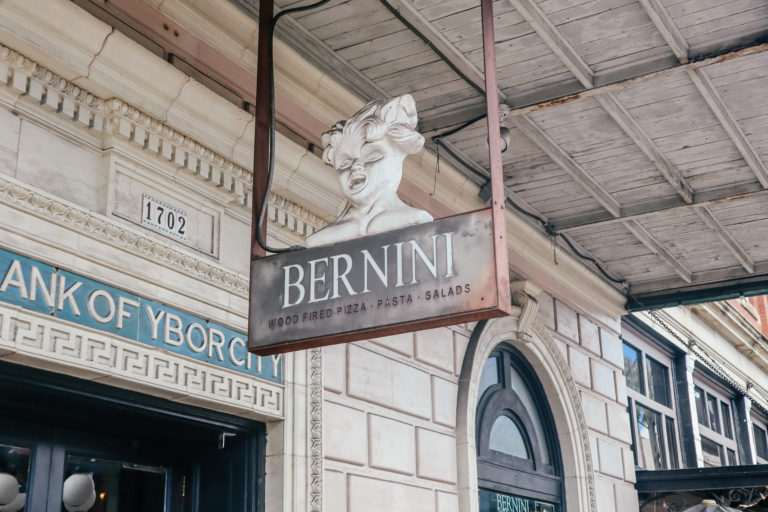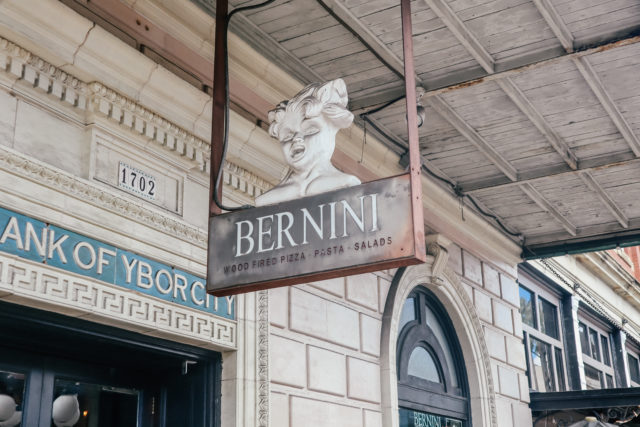 I recommend starting early with a guided tour through the Ybor City Visitor's Center. Self-guided tours are also available.
I really enjoyed our tour guide a lot and learned a ton about Ybor City in our two-hour tour.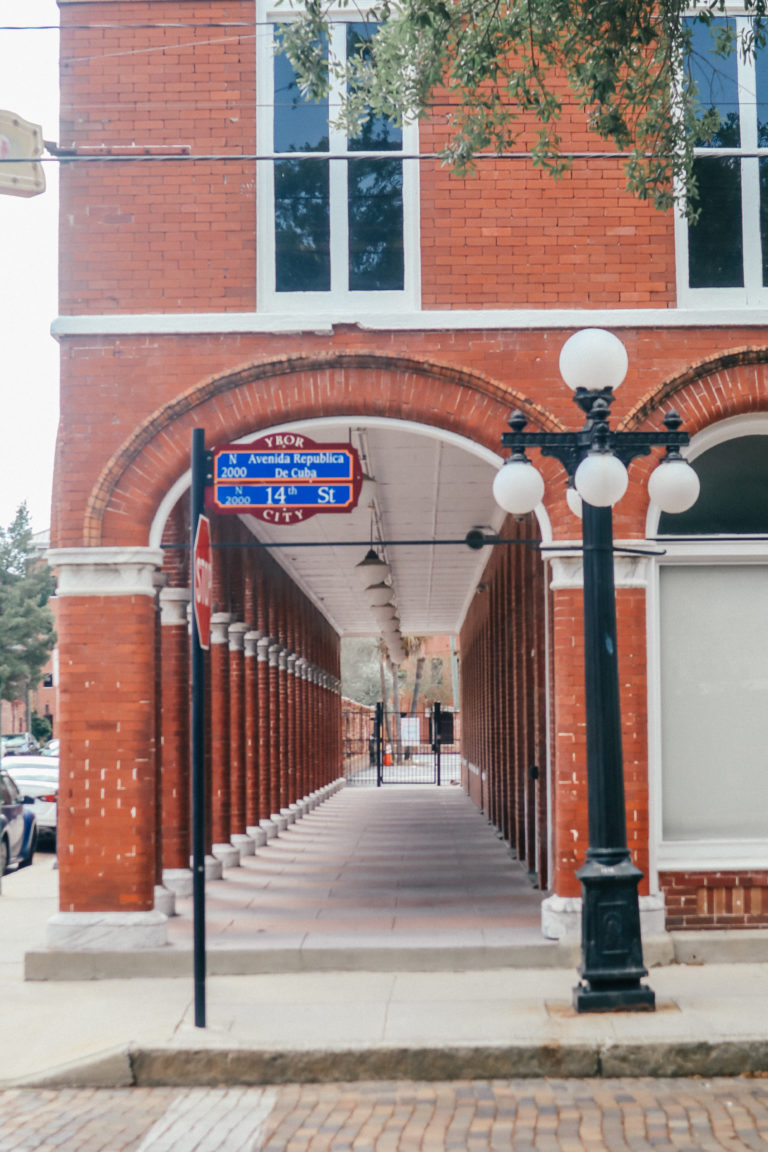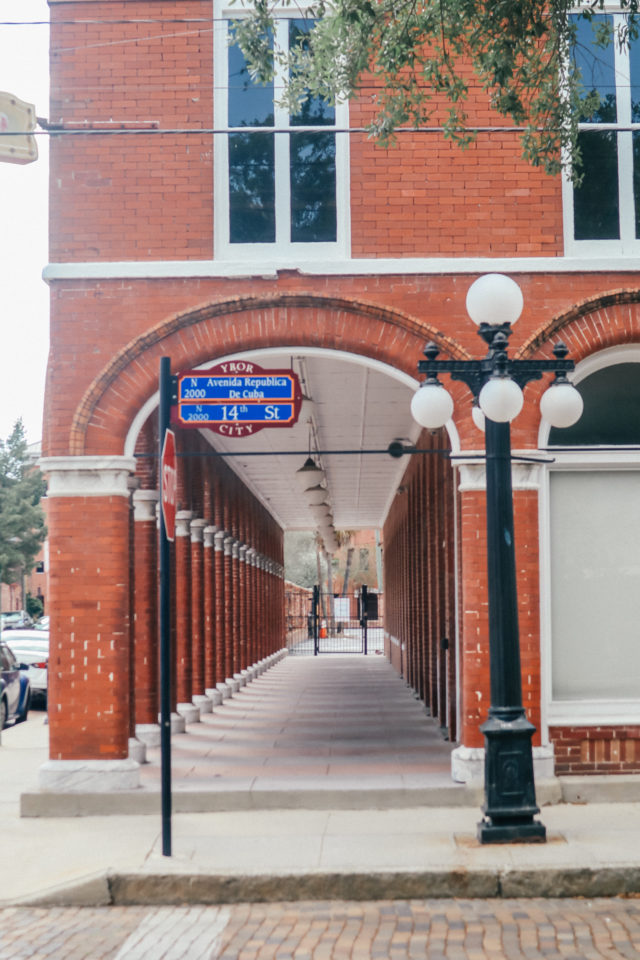 Our guide, Tom, recommend we not walk around in Ybor City after dark. I didn't get the feeling that it was unsafe as much as a really adult sort of area after dark. We ate dinner in Ybor City and saw some pretty lively streets on our way out to our car. It's got sort of a Bourbon Street vibe, so probably not the place you'd want to explore with young children at night.
7. Beaches
Tampa Bay is near several beaches: Sunset Beach in Tarpon Springs, Clearwater Beach in Clearwater, and Caladesi Island State Park in Dunedin.
Be aware you'll have about a half hour's drive to hit the beach, so make sure you plan for that.
8. More family fun in Tampa Bay
I didn't experience all the things covered by our Tampa Bay CityPASS due to time but there are three other activities we could have picked from. There is a whole slew of other activities you can choose from, depending on interest.
We saw a lot of kayaking and paddle boarding on the river. There's everything from indoor fun (think trampoline park and escape rooms) to pirate cruises.
You can check out the Visit Tampa Bay website for more suggestions, including ideas on where to eat and sleep, although I've got some suggestions for you below, too.
I would be remiss if I left out the fact that Tampa Bay is home to Big Cat Rescue. Yes, that Big Cat Rescue. I have lots of fond 2020 memories that involve Netflix and Carole Baskin and my biggest regret from my trip is that I did not have time to check this out in person.
Must-try restaurants in Tampa Bay
I'm listing the restaurants we ate at in Tampa Bay with a little bit about what we thought and what we loved. Tampa Bay is truly a foodie's paradise. I do foresee a return trip to Tampa Bay and I'm not even gonna lie: it's mostly because of the food. And Big Cat Rescue.
For a deep dive into kid-friendly restaurants in Tampa Bay, check out this post.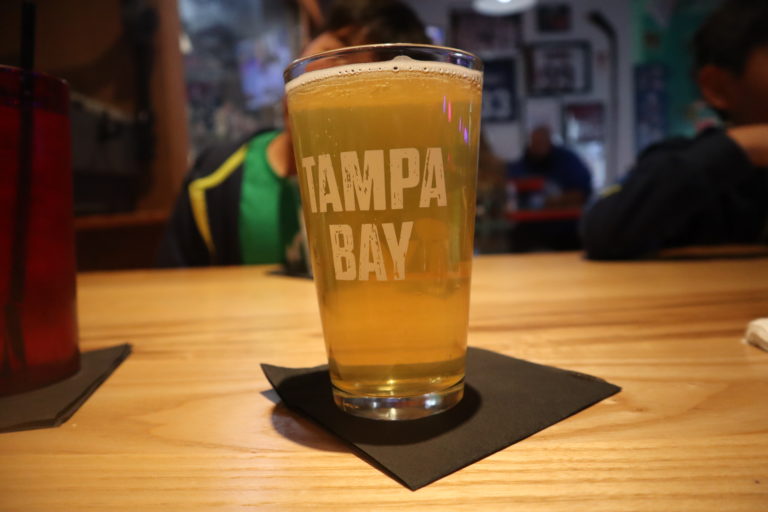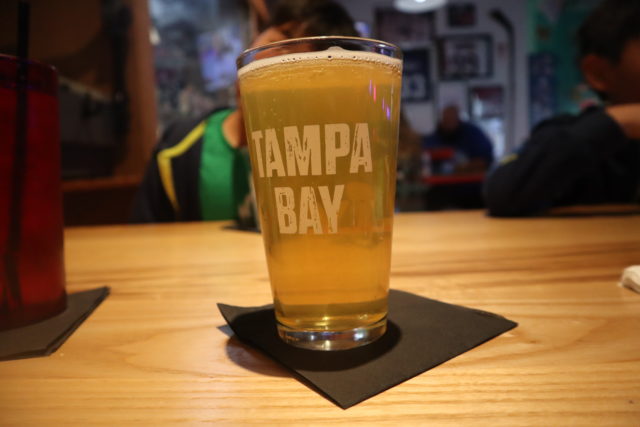 I'm also giving my assessment on the kid-friendly level of these places. My kids are 10 and 11, not picky and are used to eating in sit-down restaurants. They are too old (and eat too much!) to eat off of kid's menus but I've included info on those where I have it and what my kids liked. Your mileage may vary based on your kids' ages and palates.
We always try to eat local. I find this gets us the best food and dining experience and I like helping support smaller businesses. That said, every traveler has different comfort levels. Tampa Bay is a large city with the usual assortment of fast food and franchise style restaurants if that's more your speed.
Goody Goody
Goody Goody is a modern diner with a deliciously retro feel. Goody Goody is famous for burgers and pies. We ended up eating breakfast at Goody Goody and it was very hearty and it was both classic and fun.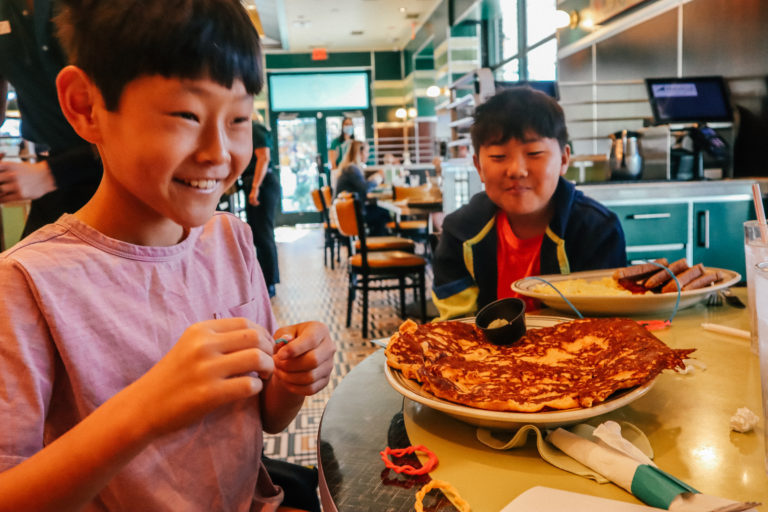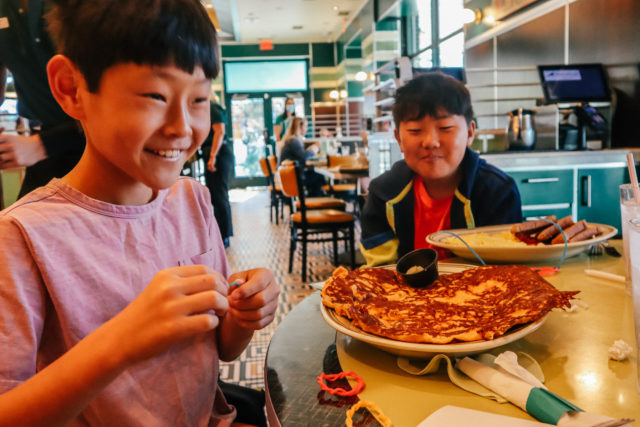 My husband and I both had omelets and if you are a savory breakfast person, I recommend their huge omelets. I had the Tampa Omelet because obviously. If you are a sweet breakfast person, I recommend the gluten-free sweet potato pancake with bananas foster syrup. My son Kyle (he doesn't look like a big eater but he is) polished it off but it took some effort.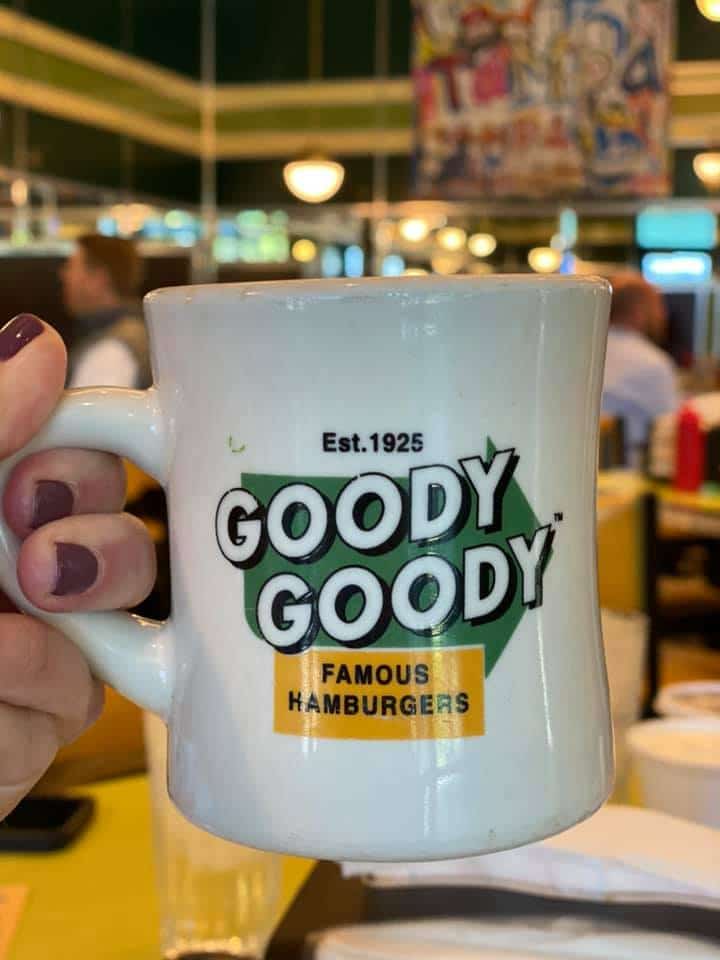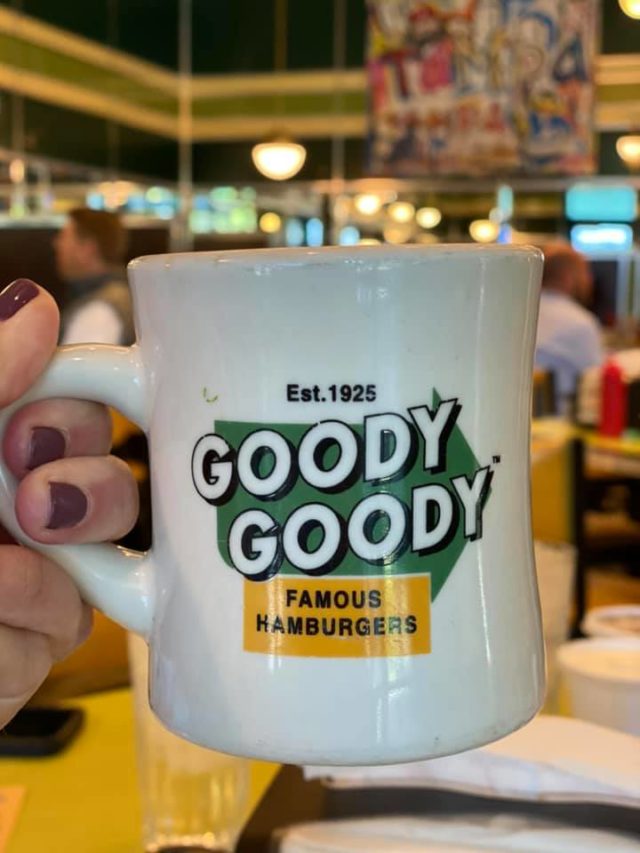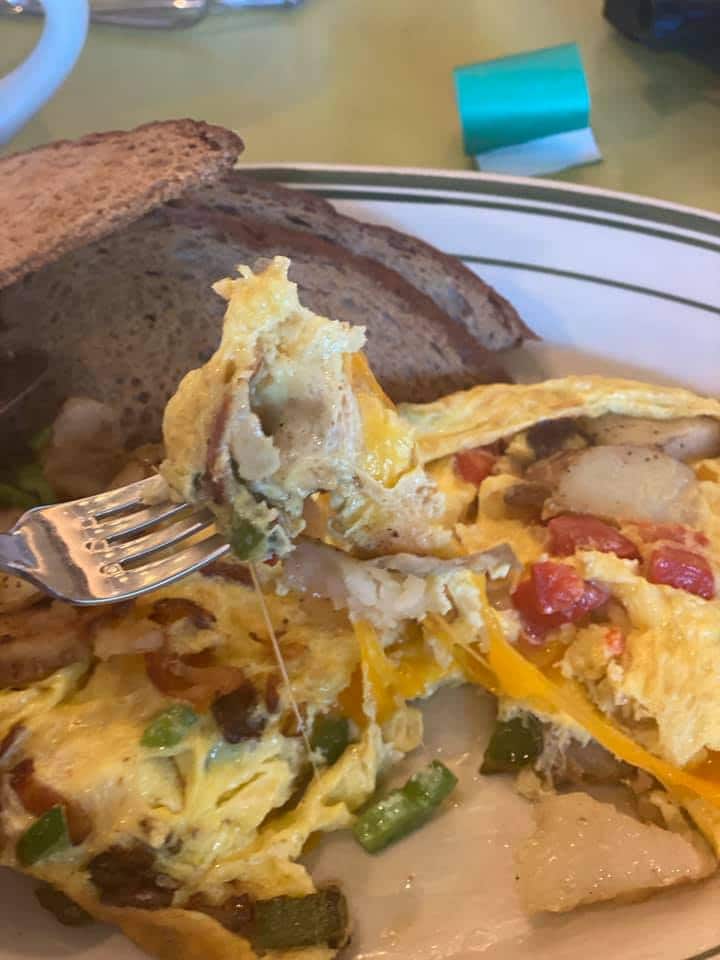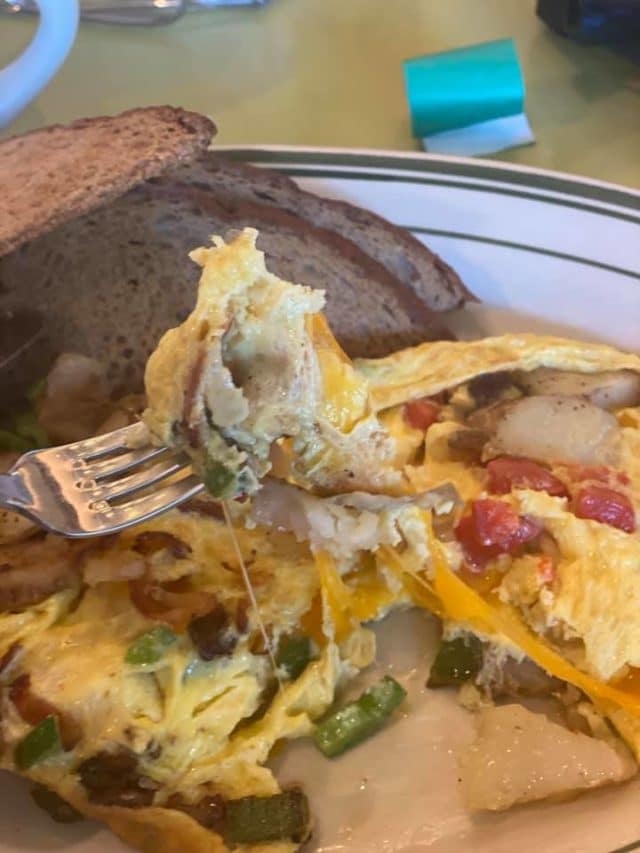 Come hungry – this is no ordinary pancake. I am not a sweet breakfast kind of person or a banana person. I had a bite of this and it's really good.
You can join the waitlist on Open Table.
Columbia Restaurant
Columbia Restaurant is owned by the same family that owns Goody Goody but other than great food and service, that's where the similarity ends. This is a very large, beautiful restaurant and it's got a little bit of a formal feel to it. They've been around for almost 100 years so they've perfected their menu for sure.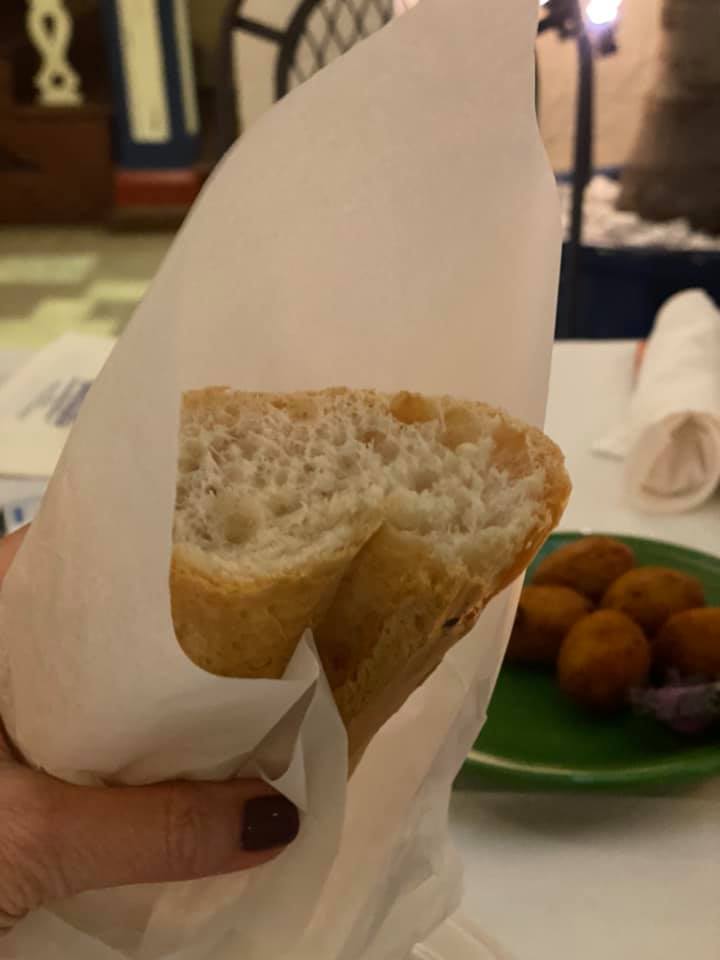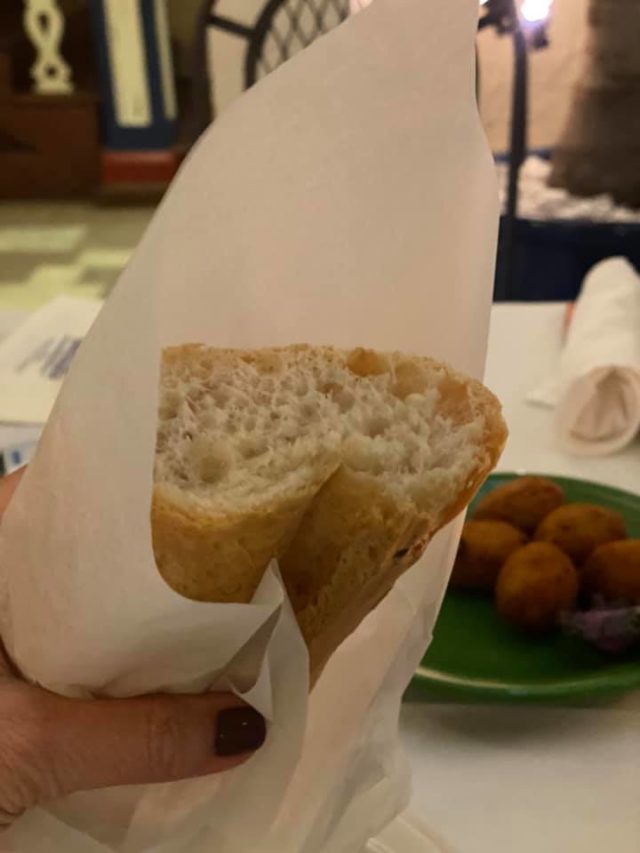 We were dressed resort casual and saw other diners dressed as casual or more casual than we were but if I had a do-over, I would have got a little bit more dressed up. This place as that kind of feel. It's not stuffy or pretentious but there is a special occasion feel. We even saw a marriage proposal during our dinner.
Columbia Restaurant has a large menu and their cuisine is Spanish-Cuban. This is a cuisine I'm not super familiar with so I asked our waiter for recommendations and he didn't disappoint. We enjoyed the Salteado, which is a meat and vegetable dish prepared on an iron skillet with yellow rice and the La Completa Cubana, which was Cuban sampler platter.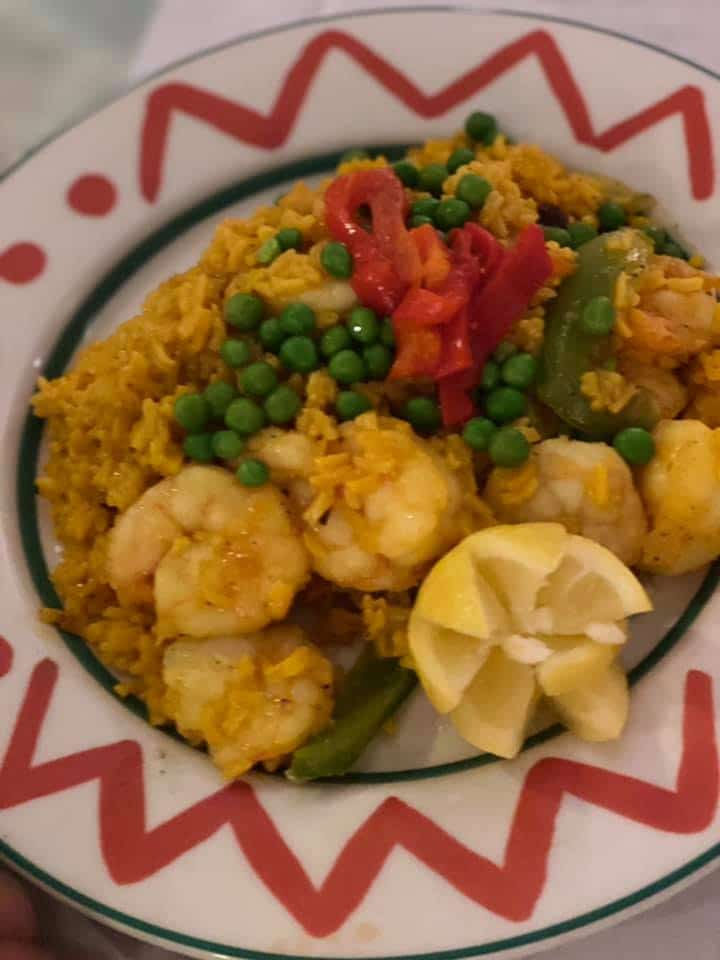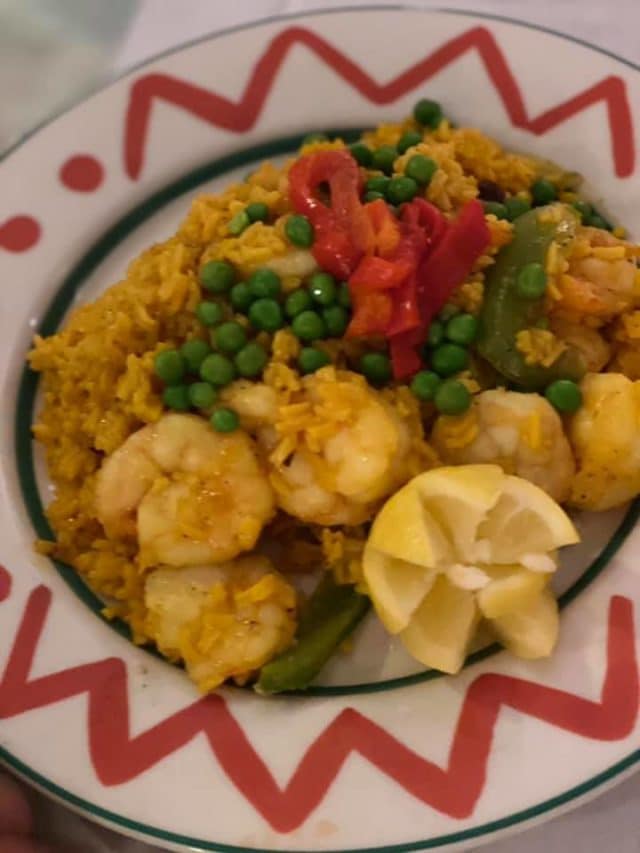 My kids tried two different shrimp dishes and they both cleaned their plates.
The food is very savory and flavorful, but not overly spicy. They serve amazing fresh bread when you sit down. Don't miss that.
Reservations recommended, and parking is limited. If you come for lunch you can take the free streetcar.
There is a small children's menu. We didn't order from it and according to the waiter, the portions are small so this is probably best suited toward small appetites or younger kids.
Gen-X Tavern
With this lineup, it's really hard to pick a favorite but if I had to pick a favorite, it would be Gen-X Tavern. The food is casual and fun and just a little bit quirky. The decor is pure 80's and 90's so if you eat here, definitely look around. If you had a favorite thing from the 80's and 90's, whether it's a Cabbage Patch Doll or an OG version of Nintendo, it's probably here.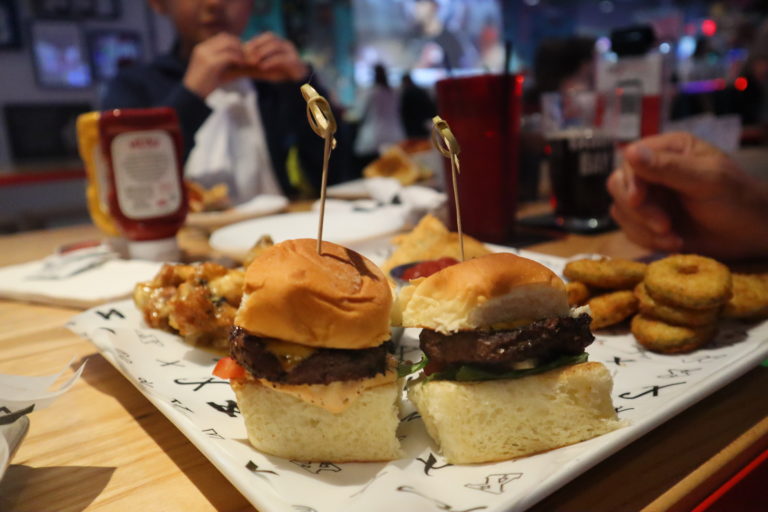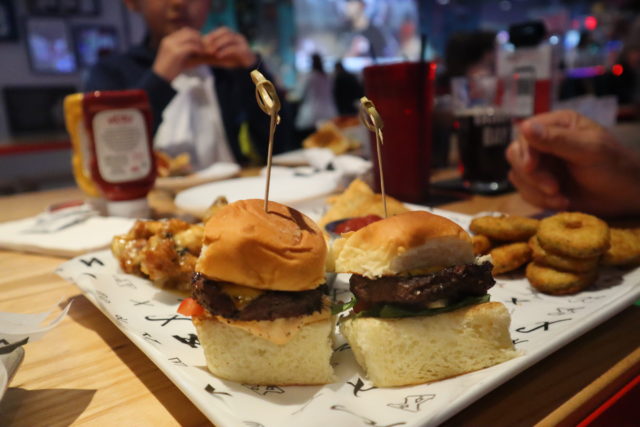 Download the SpotMenus app before you go. You will need it to view the menu in the restaurant. You can also have a look at it here.
Make sure you view the monthly specials. If you like egg rolls, they have a gourmet egg roll special each month. We had a spicy BBQ eggroll and it was perfection.
They have a fun selection of appetizers and burgers. I absolutely loved the Peanut Butter solution. It's a burger with bacon infused peanut butter, arugula, raspberry jalapeno jam and provolone. Obviously not your traditional burger but so delicious.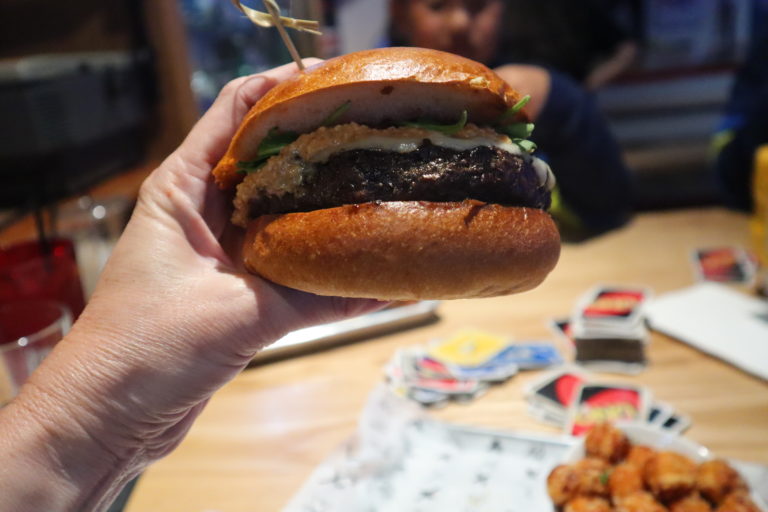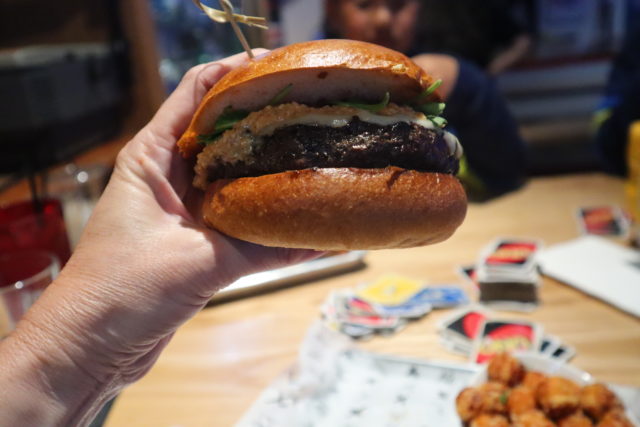 One of my kids ate the egg rolls as an entree (he is my spicy food loving kid) and the other one had the Six Degrees of Kevin Bacon BLT.
We were way too full for dessert but the Sleazy Brownie and homemade Pop Tarts were oh-so tempting. There was also a salted caramel CBD chocolate chip cookie offered. How fun does that sound?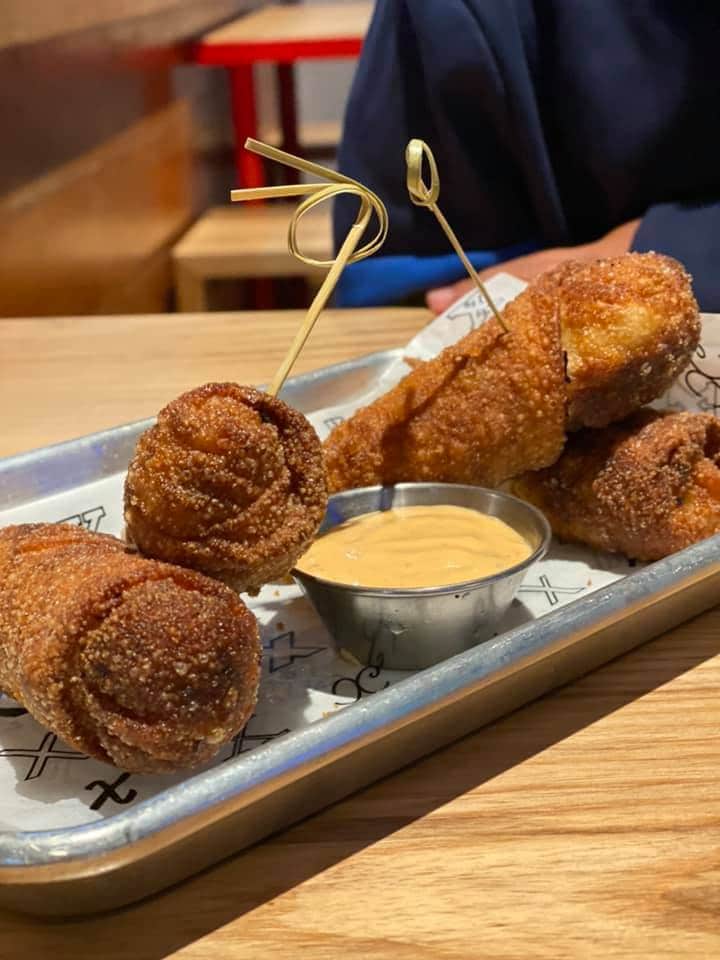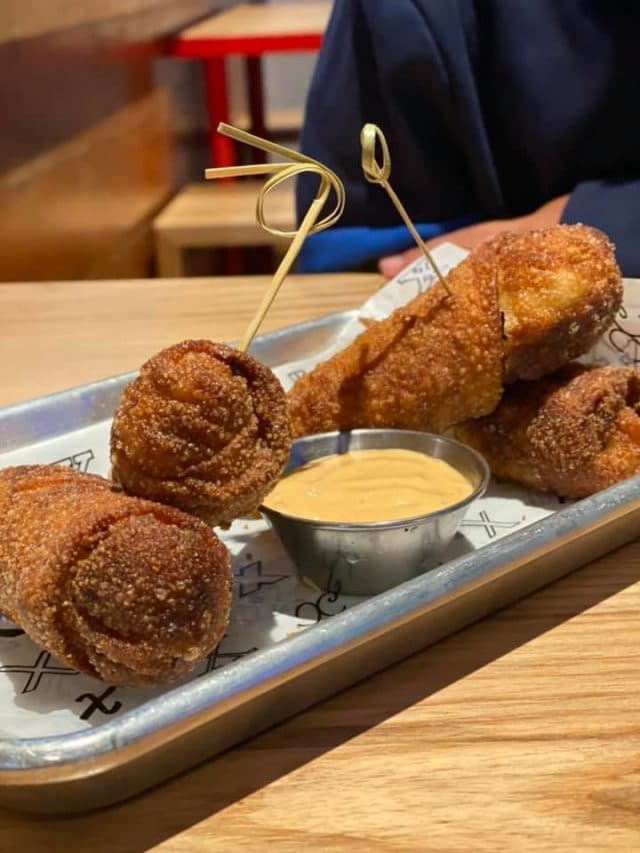 In addition to the vintage video games (and yes, it wounds me to call 1990's era video game vintage) there's a selection of board games diners can play. We played Uno and Battleship, which are throwbacks from my childhood that my kids like, too.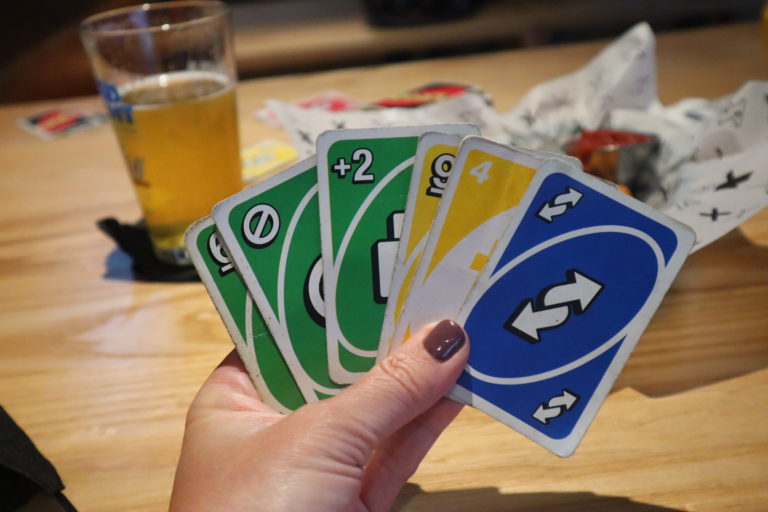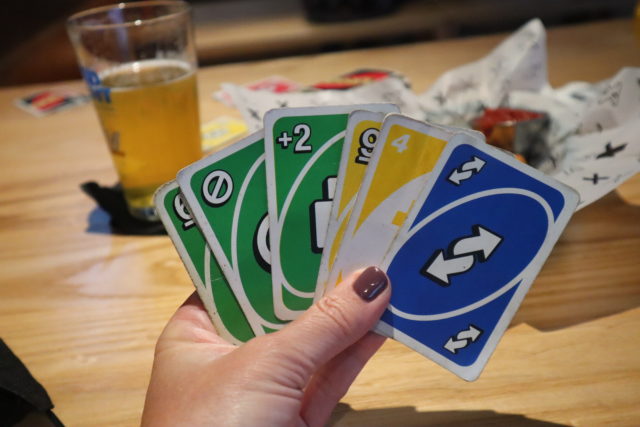 Armature Works
Heights Public Market at Armature Works is housed in a restored trolley barn, which gives it a fun industrial vibe. Inside, you'll find more than a dozen local restaurants in a carefully curated waterfront food hall. There are places to sit inside and outside.
We were a little bit confused when we approached the building because there were no signs on the outside to let you know what's inside. You've got to walk in and look around. It's very fun an eclectic and there are lots of food choices.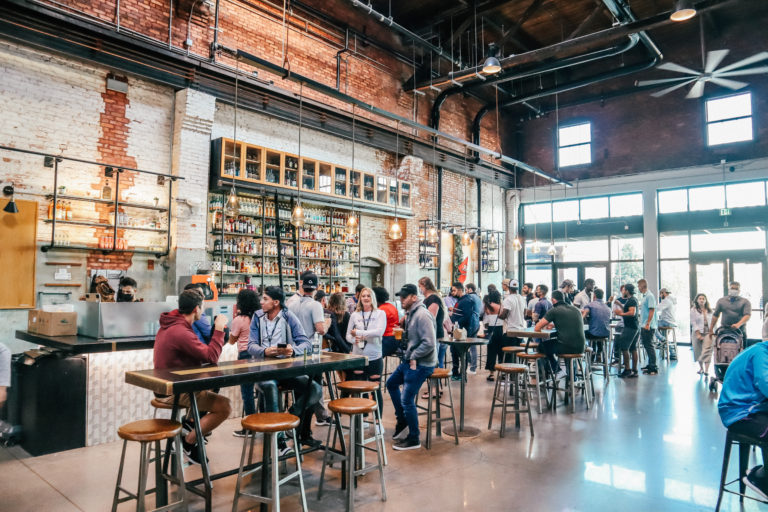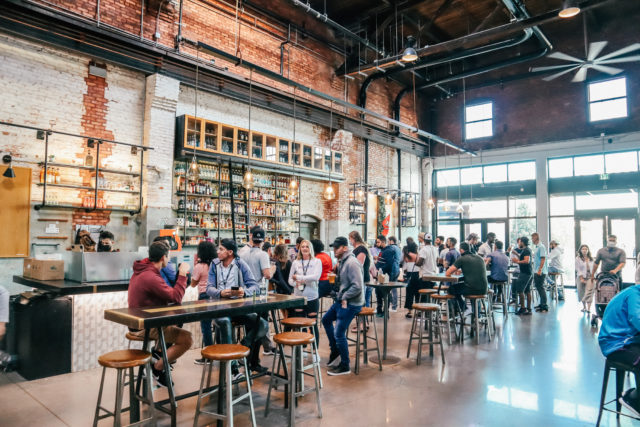 We had sandwiches and macaroni and cheese from Graeze 1910 and a gyro plate from Kippos. Both were A+. You can also find pizza, Cuban, BBQ, empanadas, sushi and plant-based. We were starving when we walked in and saw the burger place first so we got most of our food at Graeze 1910. Everything looked delicious and I wish I could have squeezed some more in.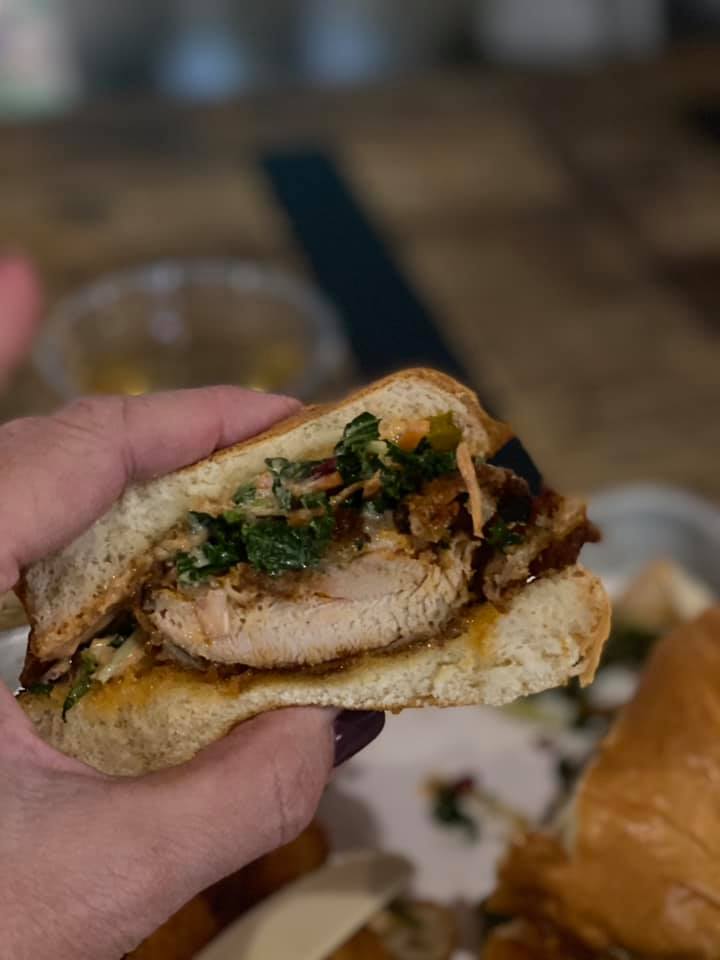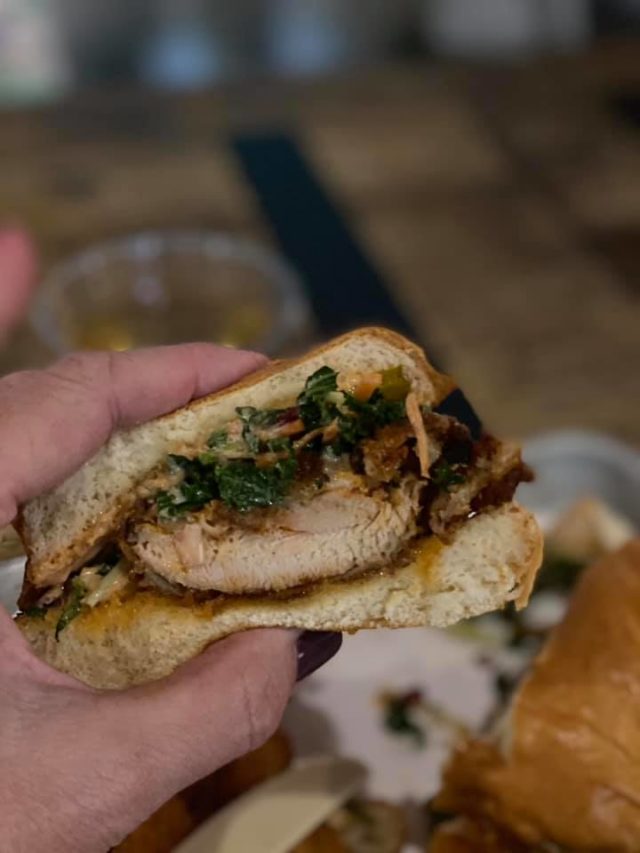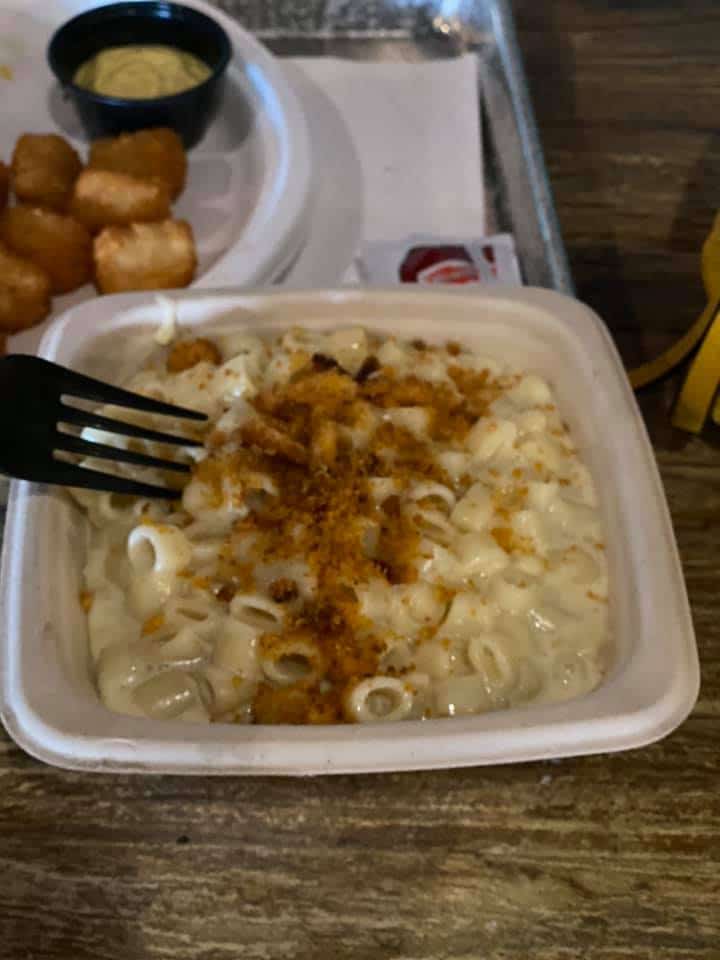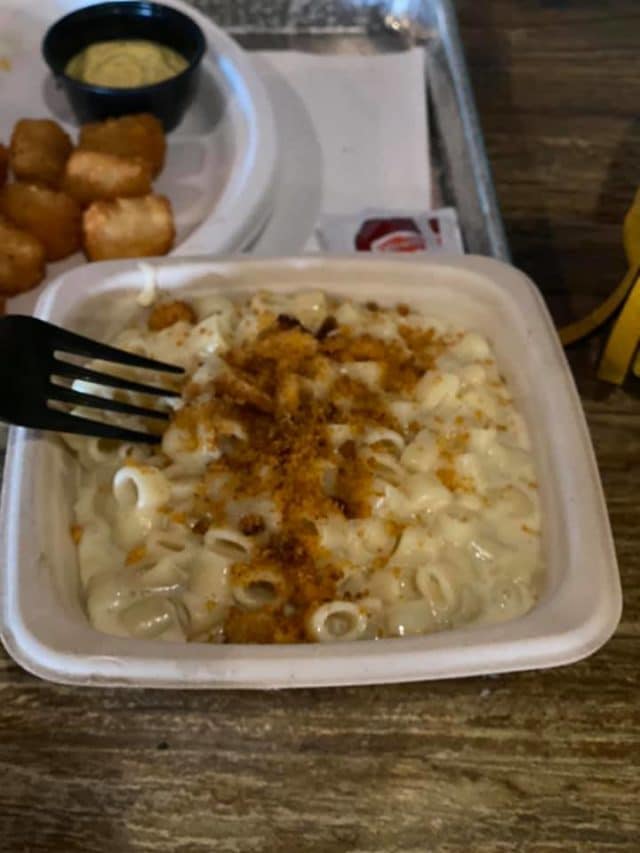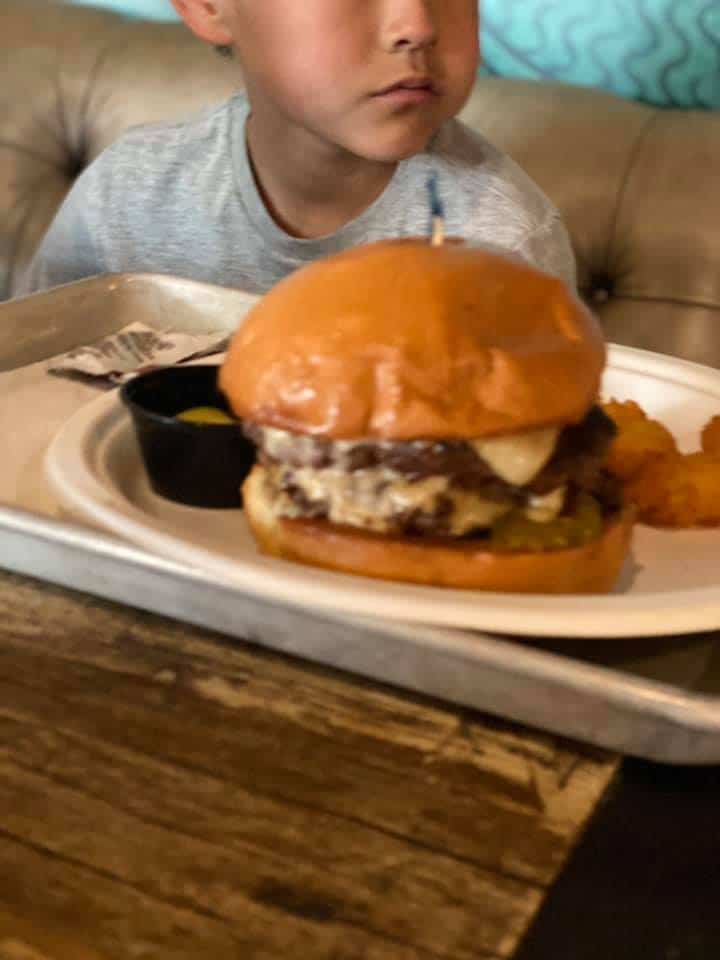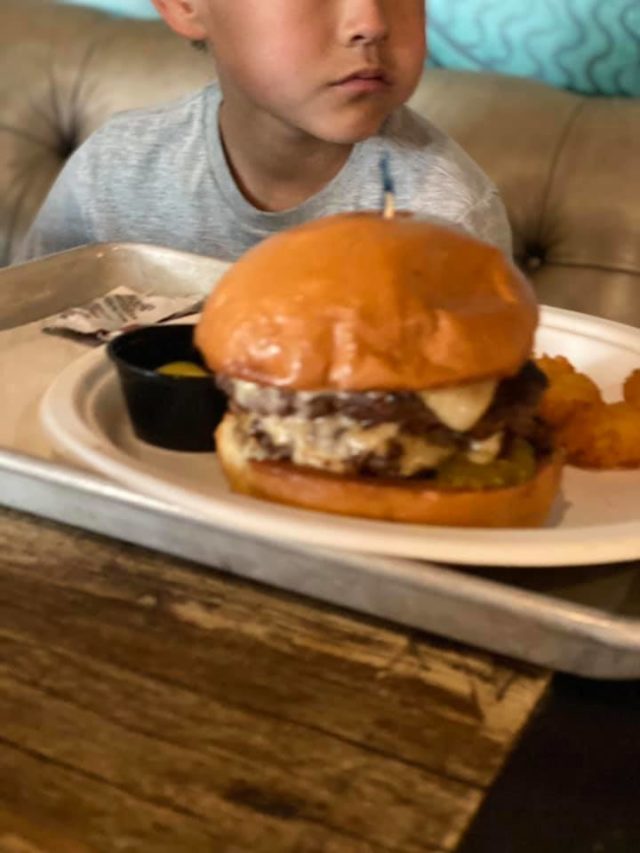 Oxford Exchange
If you are looking for an awesome brunch in downtown Tampa, the Oxford Exchange is a must try. They also serve lunch.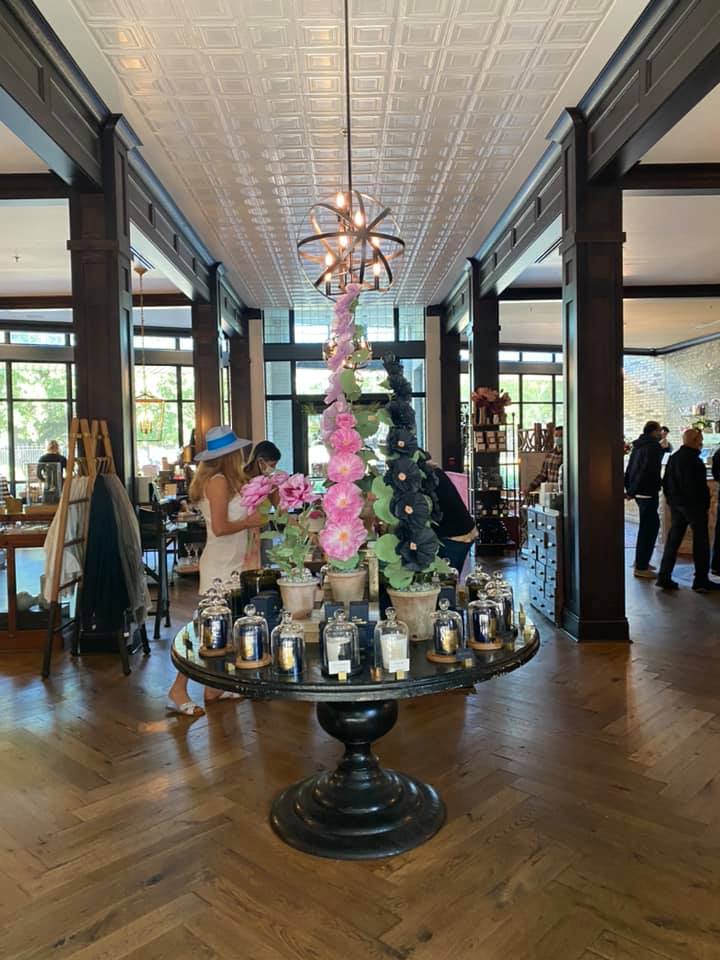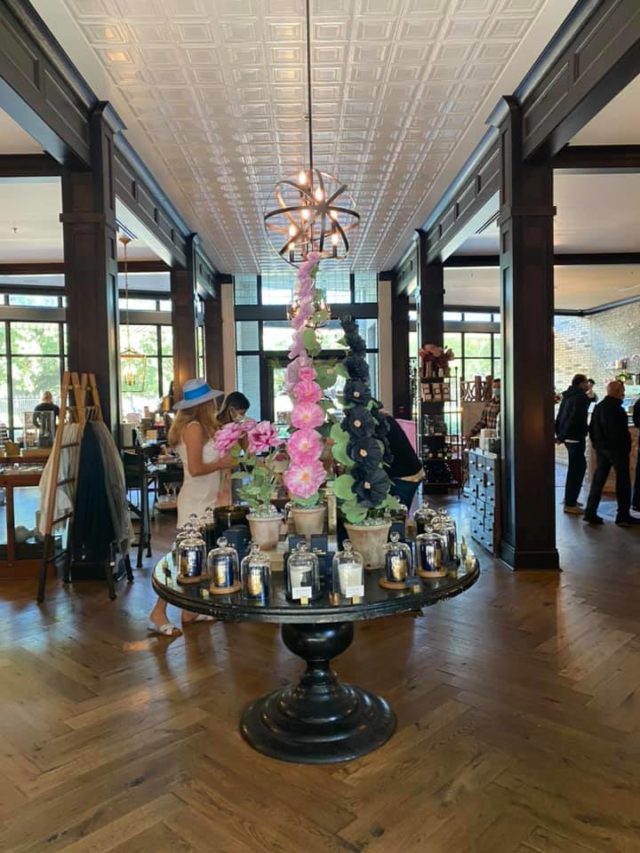 In addition to the restaurant, there's also a coffee bar and a fun home decor shop to browse in.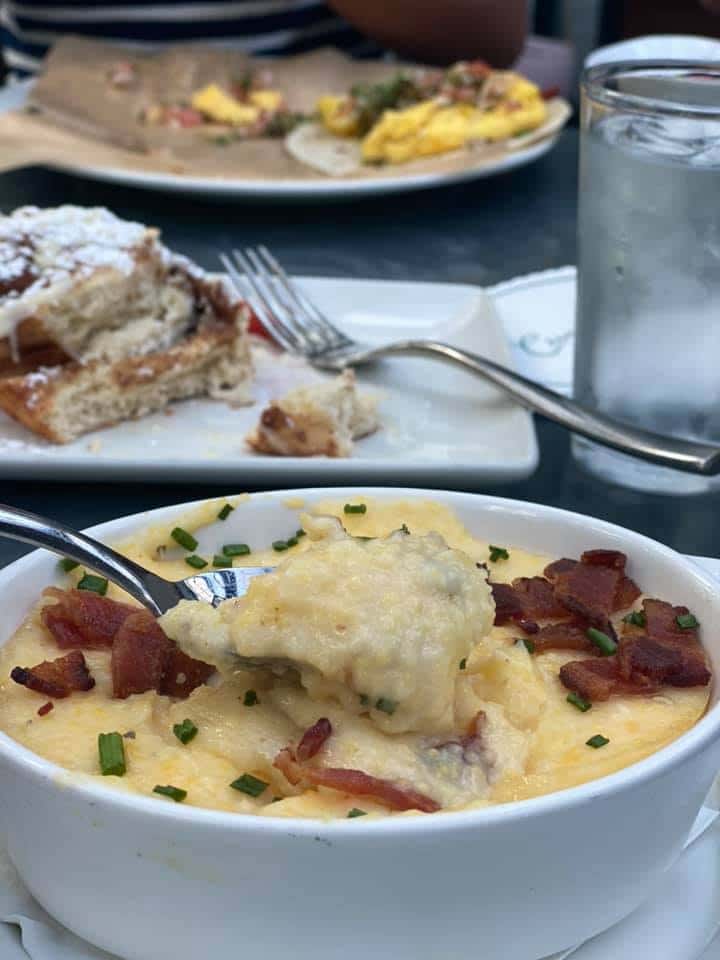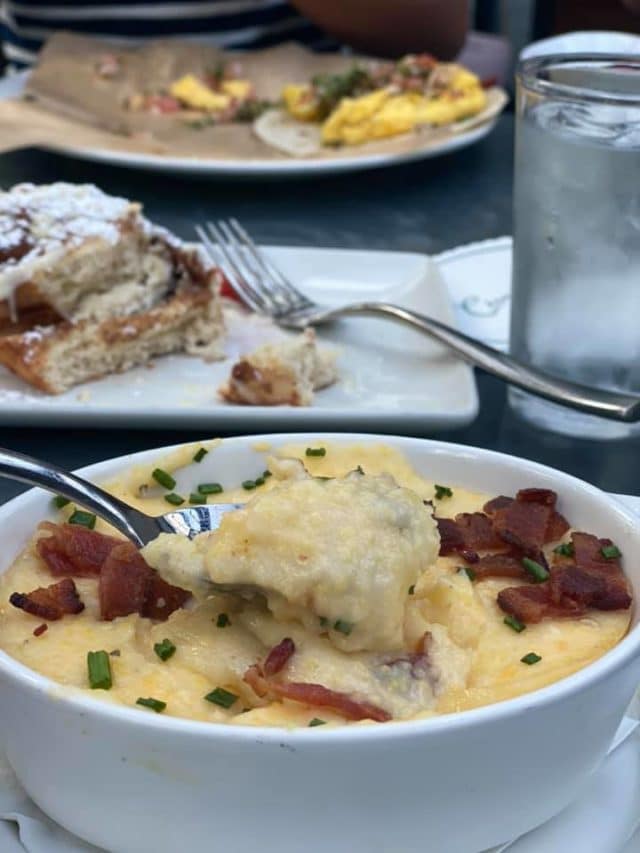 We absolutely loved the food and atmosphere at Oxford Exchange, although I'd caution you against taken really young or extra wiggly kids here. The vibe is very elegant. We saw a lot of people that looked like they were on brunch dates or girlfriends outings. I didn't see any other families when we dined here. I'm not calling it not family friendly but I think it's better suited to a grownup outing unless your kids are pretty comfortable with sit down, upscale dining.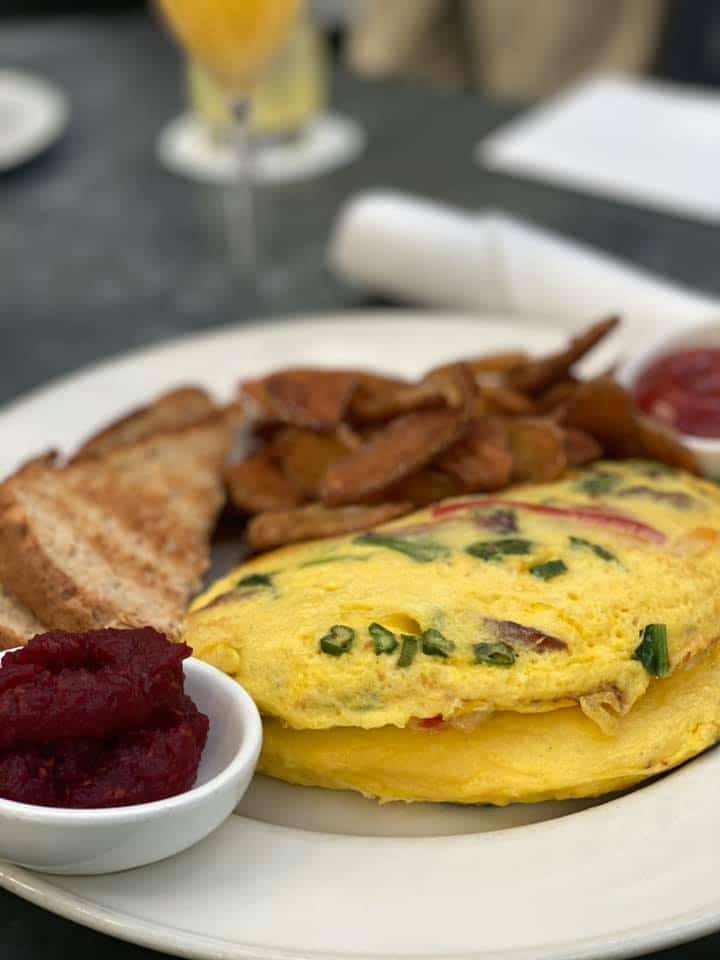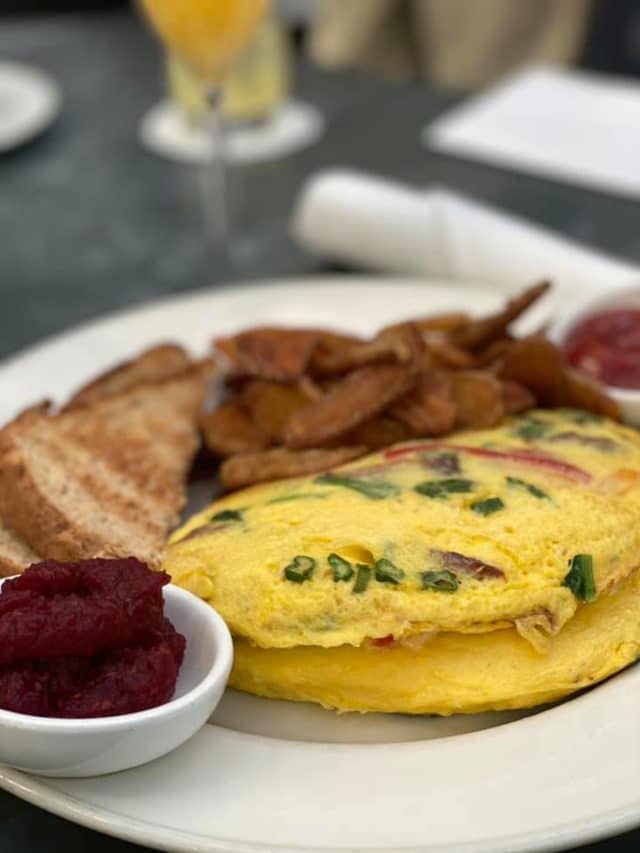 Food Network Magazine named Oxford Exchange the Most Instagrammable Restaurant in Florida. Architectural Digest named it among the 50 Most Beautiful Independent Stores in the US.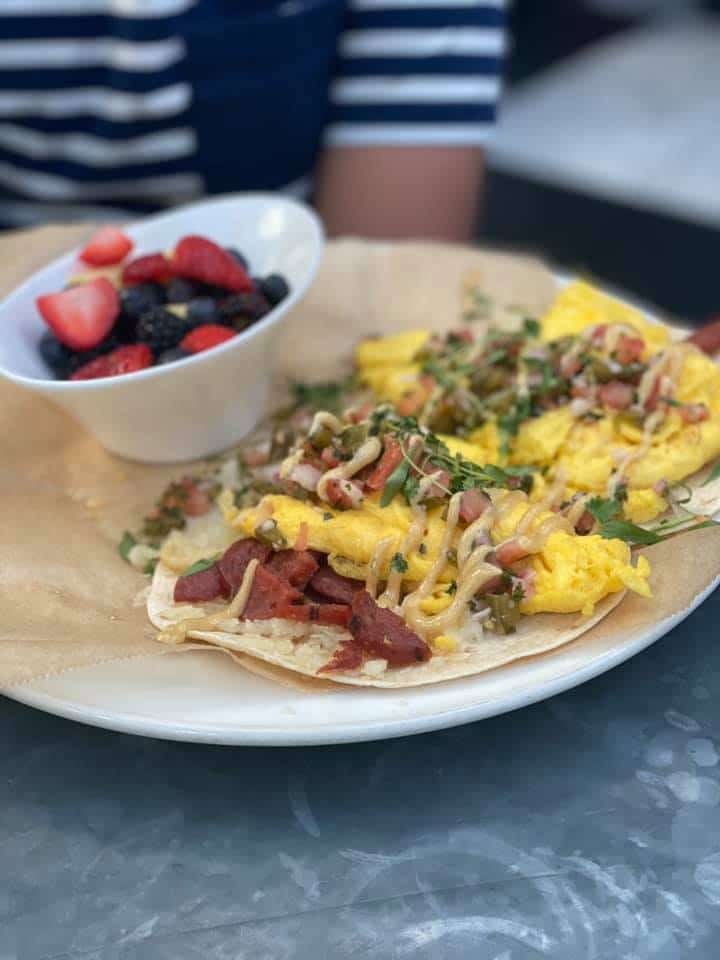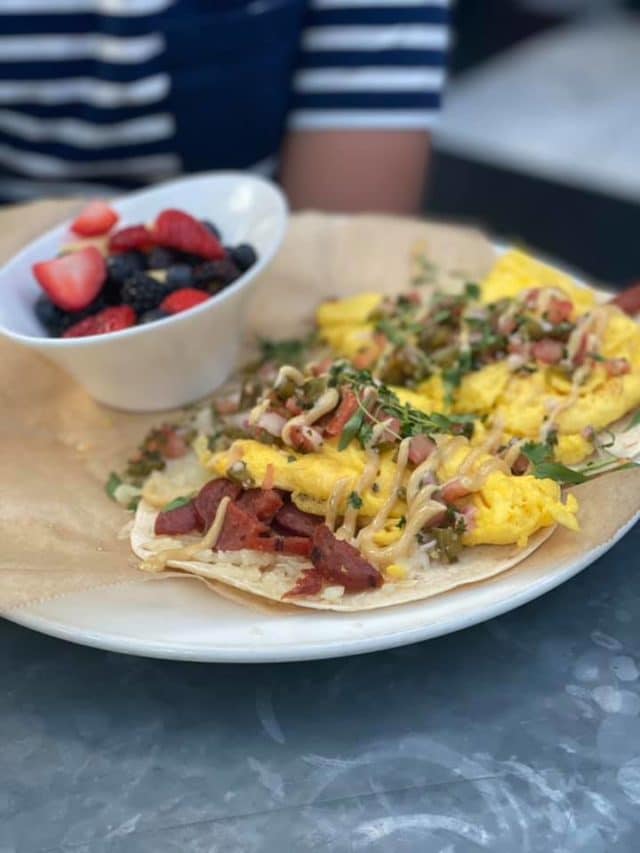 Where to stay in Tampa Bay
I recommend staying in downtown Tampa. You can do a lot of the things on this list of things to do in Tampa Bay with kids using public transportation or walking. Other things are a short drive away. Busch Gardens Tampa Bay was the "furthest out" thing we did and that was only about a half hour's drive from downtown Tampa.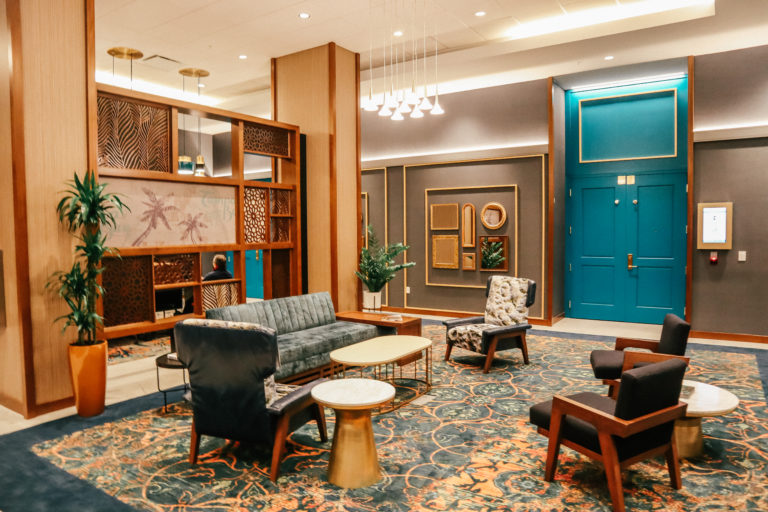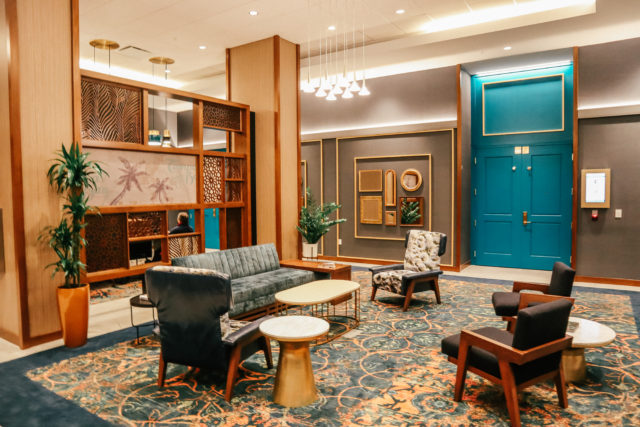 I recommend the Hyatt Place Hyatt House in downtown Tampa. This is a newly opened property and it's modern and comfortable.
The lobby has lots of fun, eclectic seating space as well as a fun restaurant/bar, Corazon. Breakfast is included in the price of your room.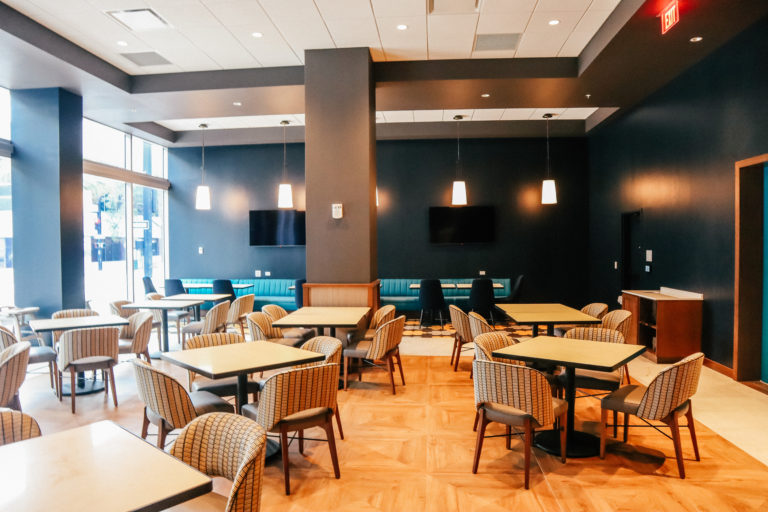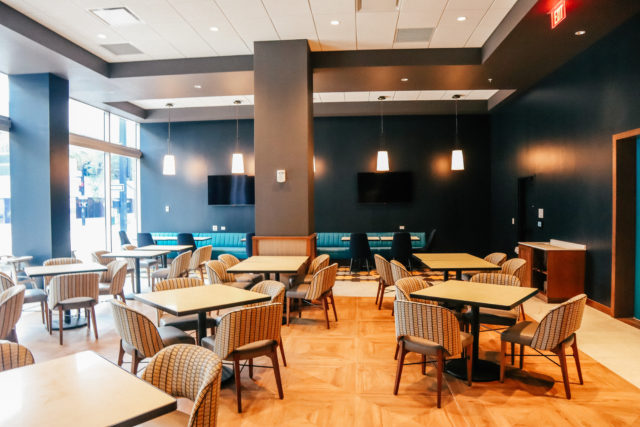 We stayed in connecting rooms – a regular double room with two queen beds and a one bedroom suite. This is a perfect setup for families with school-age kids. It gave everyone the option to spread out and relax after our busy days and I liked having a bathroom separate from my kids.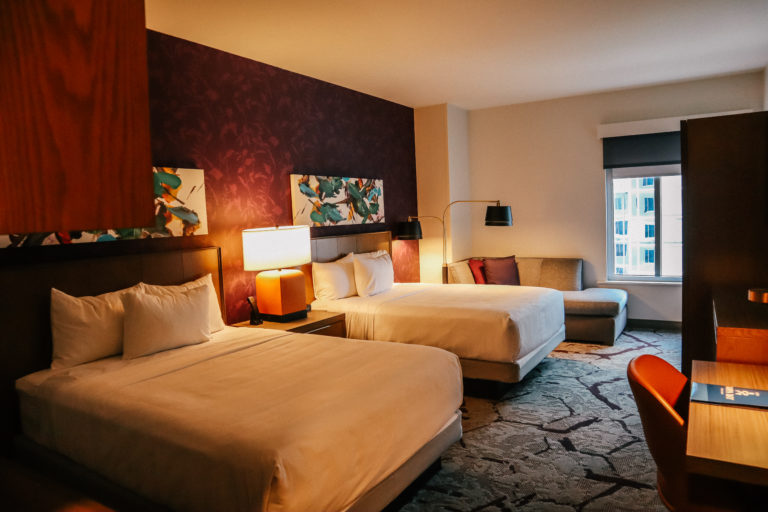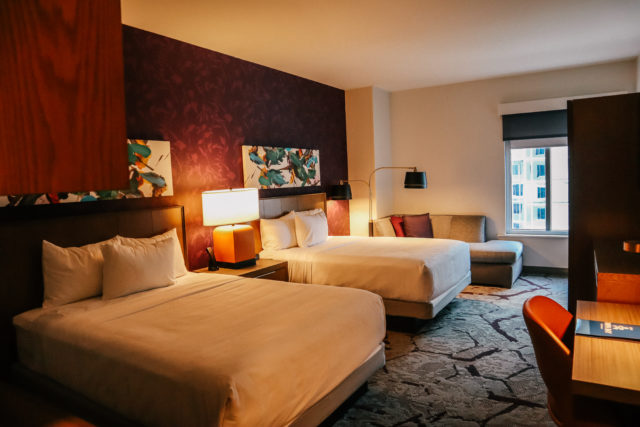 Although we didn't use the kitchen, I love a room that's got cooking facilities. I'm not a fan of cooking on vacation but having a full-size fridge to store our drinks and leftovers in was really nice. If you want to save money or just relax during your trip to Tampa Bay, you can stock your kitchen with easy breakfast items or simple ingredients for sandwiches or salads. The island in the kitchen is a great place to gather or, if you have to, pull out your laptop and work.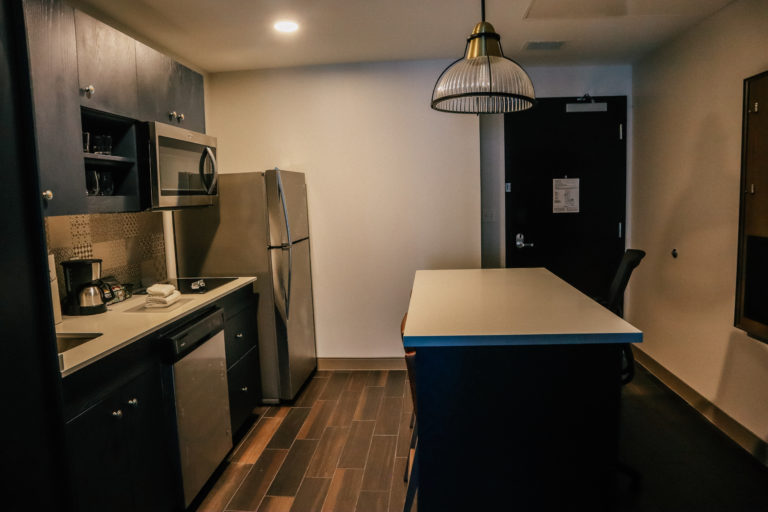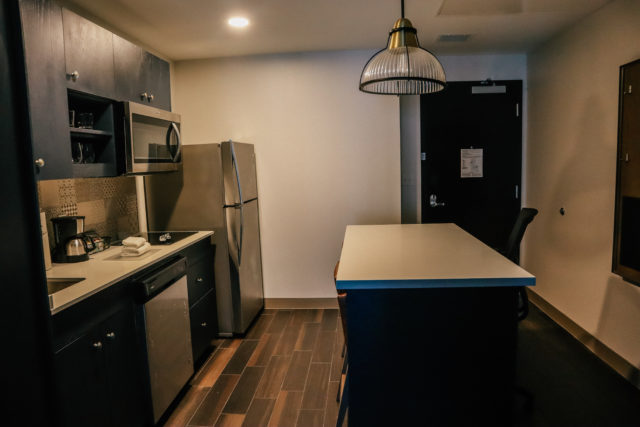 We enjoyed the rooftop pool and seating area. We had a pretty busy schedule during our trip to Tampa Bay but we snuck in some time to relax a little bit.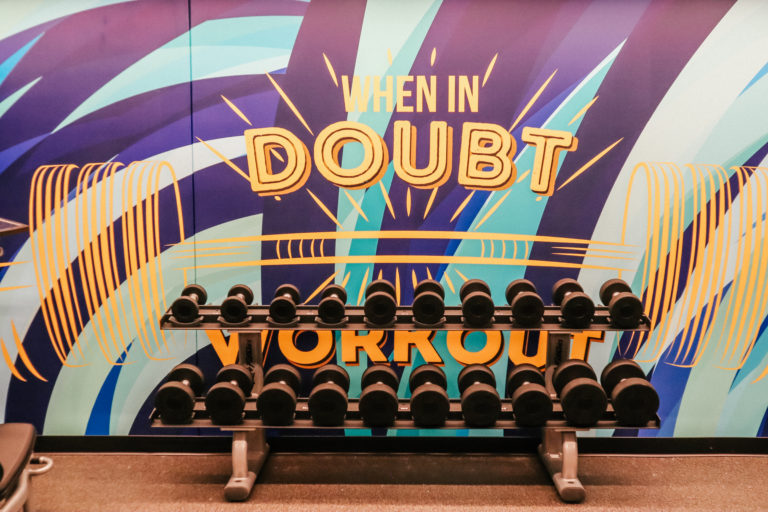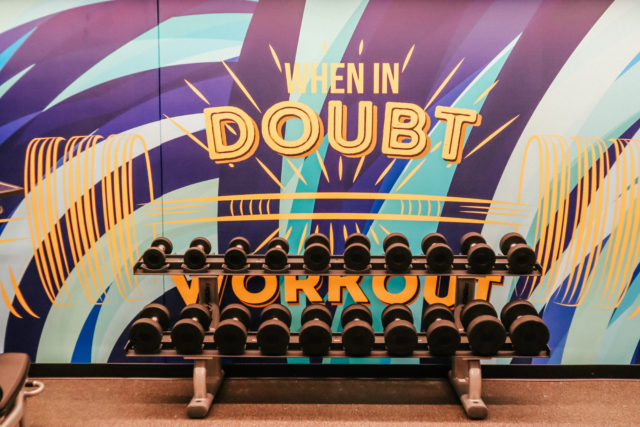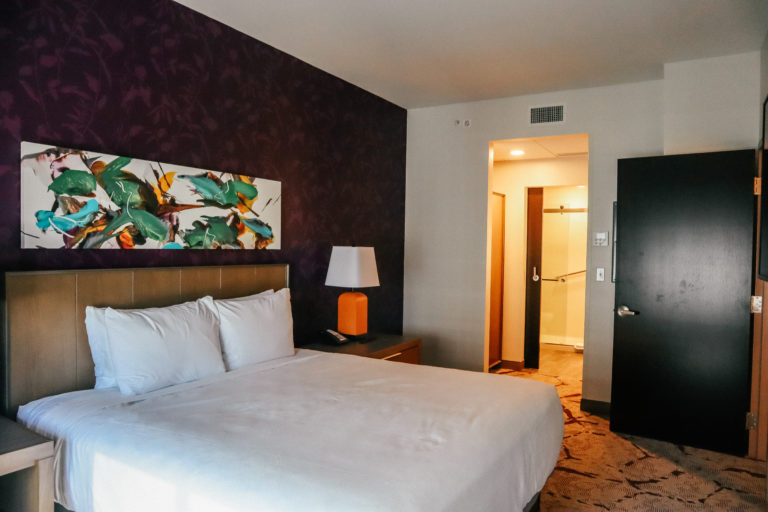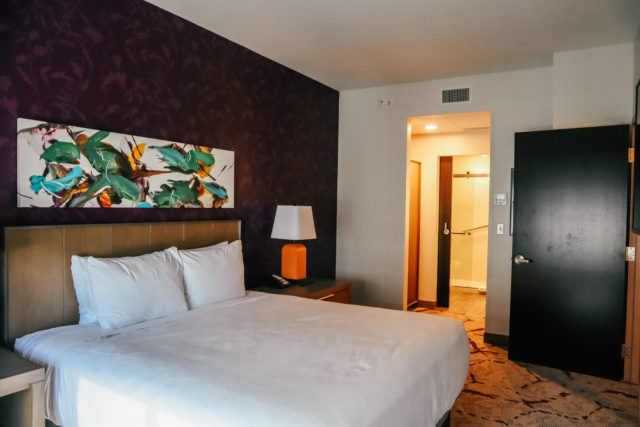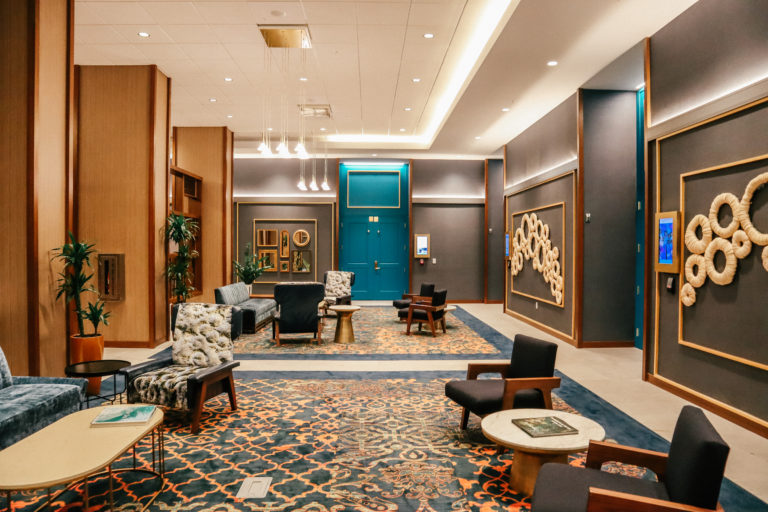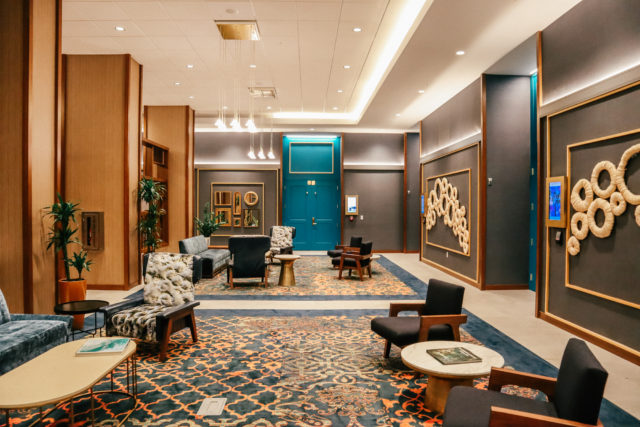 Save for later!