Keep Kids Busy With These Fun Hands-on Story Activities
(This post may contain affiliate links. Read my full disclosure.)
Nationwide school closings have many parents scrambling to figure out ways to keep kids busy while they're at home. With museums, parks, playgrounds, and libraries closed indefinitely, parents are turning to some out of the box ways to keep their children engaged. This list of hands-on story activities is designed to help you do this.
We're heading in to week two of school being closed and I'm a little nervous. Last week went OK, better than I expected. But can I keep doing this for an indefinite period of time? I guess we'll find out!
Since a trip to the local library won't be happening for a while, it is time to explore other options. I'm providing some suggestions on how to access books for free and providing some book recommendations and some new ways to access books you might not know about yet. If you are interested in adding any of these books to your home library, I have added the purchase links.
We are a participant in the Amazon Services LLC Associates Program, an affiliate advertising program designed to provide a means for us to earn fees by linking to Amazon.com and affiliated sites.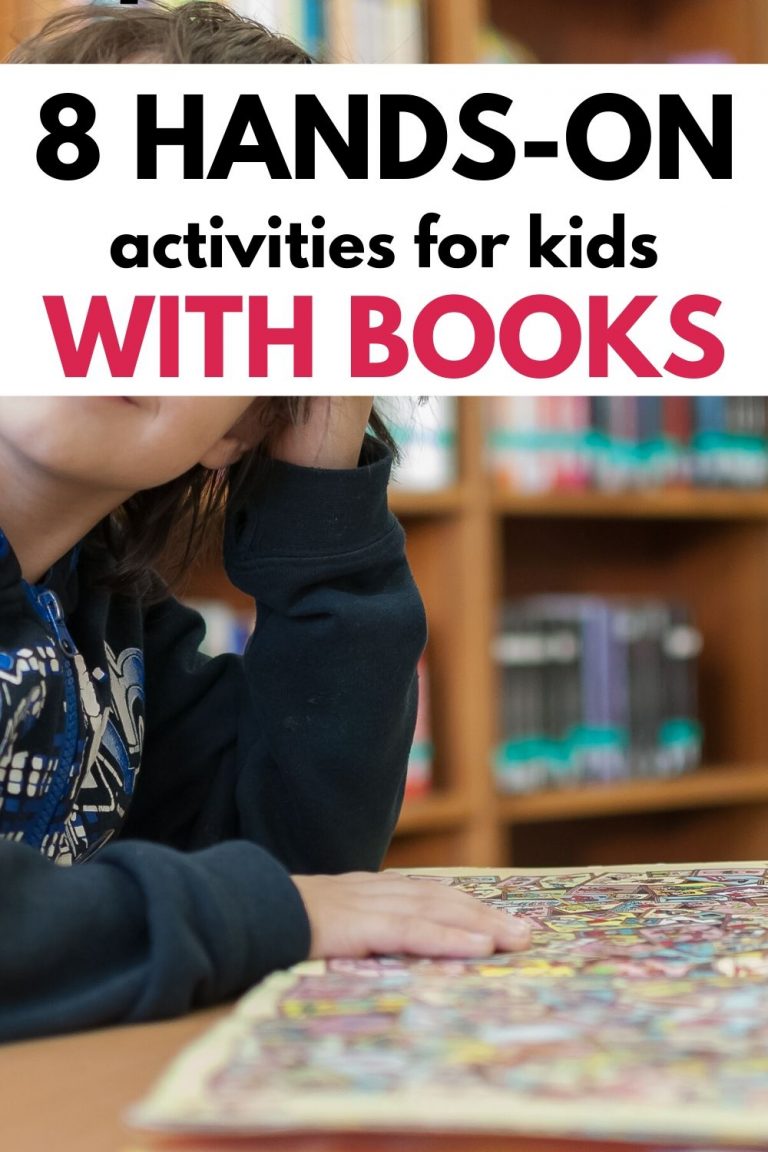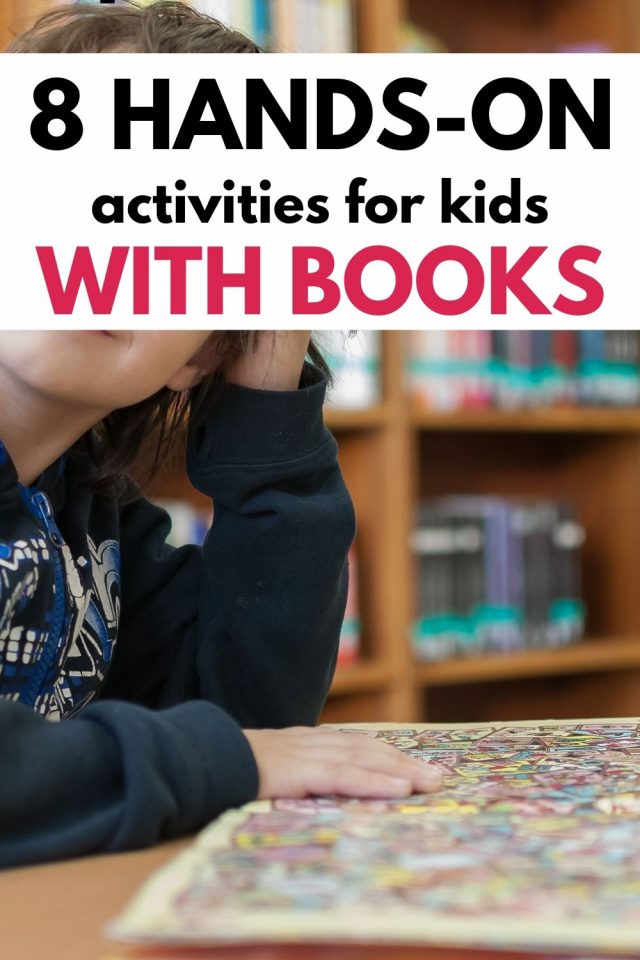 Keep Kids Busy With These Fun Hands-on Story Activities
Even though you probably can't go to your local library right now, chances are they have an online lending system. Now is the time to check out what they offer virtually. You can also check out Hoopla, a library media streaming platform featuring audiobooks, movies, music, and television shows and e-books that lets you borrow books and have them delivered right to your phone or tablet.
If you'd rather not add one more app to your device, YouTube is a great resource. Trustworthy YouTube content creators like Storyteller, Eileen from Kid Time Story Time create kid-friendly videos just for children and offer a large library of options to choose from.
You might also like: Free things your kids can do online
Books that Pair Well With a Nature Walk
Step out for a walk around the neighborhood or scour your backyard for sticks, pinecones, flowers, rocks and other treasures from nature. Items from nature make great manipulatives to help incorporate outdoor math into your day. If weather permits, bring a picnic blanket, some snacks, and a few mathematical picture books to explore the wonder of numbers in the great outdoors.
Introduce the beauty of the natural world and explore how math and nature collide with Growing Patterns: Fibonacci Numbers in Nature. The Fibonacci pattern is explained in detail with beautiful illustrations depicting this mysterious mathematical equation evident in everything from pineapples to sunflowers.
Keep Kids Busy Learning Math with Sticks and Stones
Collect several sticks on your nature walk to demonstrate with your child how to count by fives and tens. Simply bundle the sticks into groups to illustrate skip counting and have them jump from stick bundle to stick bundle as they count. Leaping Lizards from Math Start is a great book to read before or after this activity to help reinforce the learning.
After all of that jumping and counting, sit back with your kids and examine the clouds above. This is a fun activity to do before reading It Looked Like Spilt Milk. Children will use their imaginations and foster a sense of creativity as they interpret what they see in the clouds. This book can also lend itself to engaging art ideas.
The children's illustrated version of Stopping By Woods on a Snowy Evening by Robert Frost is perfect if it is still cold and snowy where you live. Get out and play in the snow or stay inside and make hot cocoa and build a pillow fort.
Use Leslie McGuirk's, If Rocks Could Sing as inspiration as you set off on your very own rock hunt. This alphabet book includes found rock images collected by the author herself. If you're unable to find alphabet shaped rocks on your rock hunt, bring a few home to paint instead. For older children, use rocks to teach multiplication. Set them in rows to illustrate how arrays can create a variety of multiplication equations.
You might also like: 40 adoption books I recommend
Grab a Book and Start to Cook for the Ultimate hands-on story activities
Some picture books lend themselves to experimentation in the kitchen. Get creative in the kitchen and try out a few recipes from What's Cooking at 10 Garden Street. This charming and beautifully illustrated book follows several neighbors living in a Brownstone apartment building. Each character has their own unique story and they all share a recipe for you to try with your child.
Pizza is always a hit and even more so when you read Pete's a Pizza by William Steig. This hilarious book will lift your child spirits. If you incorporate a DIY pizza dinner, it's an activity and dinner all in one.
Geometry is as Easy as Pie helps older kids grasp concepts of Geometry in a fun way. Author Katie Coppens touches on circles, polygons, angles, perpendicular and parallel lines in this delicious math book. Complete with recipes, diagrams, it is the ideal book to help your child solidify those concepts.
The lighthearted moments we spend playing, learning and laughing together will be the memories our children carry forward into adulthood. I hope you've enjoyed these suggestions for hands-on story activities. If you check out my book picks, I would love to hear about it.