Production Begins on Disney's Live Action Mulan
I'm excited to tell you production has begun on Disney's Live Action Mulan. I may or have not made a little squealing noise when I found out yesterday morning. Mulan holds a special place in my heart. First, the original Mulan (1998) is one of my favorite Disney Animated Movies. I love all the movies made in the mid-to late 90's. I just love that time period because I have such strong memories of rediscovering Disney as an adult. I love the music and the original Mulan has one of my all-time favorite Disney quote…and I have a lot of favorite Disney quotes:
"The flower that blooms in adversity is the rarest and most beautiful of all." 
Production Begins on Disney's Live Action Mulan
I think people take what they need from movie quotes and movies in general but these words about doing well when things are stacked against you have always helped motivate me and push me forward.
But I love Mulan for another reason, too. My two boys are from China – you can check out the adoption section of my blog for more of my family's back story. The story of Mulan is based on a popular Chinese Folk Tale and is one of those movies that gives a nod to their heritage, which is important to my kids. They are pretty typical all-American eight-year-olds but their birth country and culture holds a great deal of interest for them, which I encourage as much as I can. And yes, I know Mulan only scratches the surface of my obligation to expose them to Chinese culture but that doesn't make them love Mulan any less. One day, we'll plan a heritage trip to China. For now, books, movies, and the China pavilion at Epcot are going to have to do!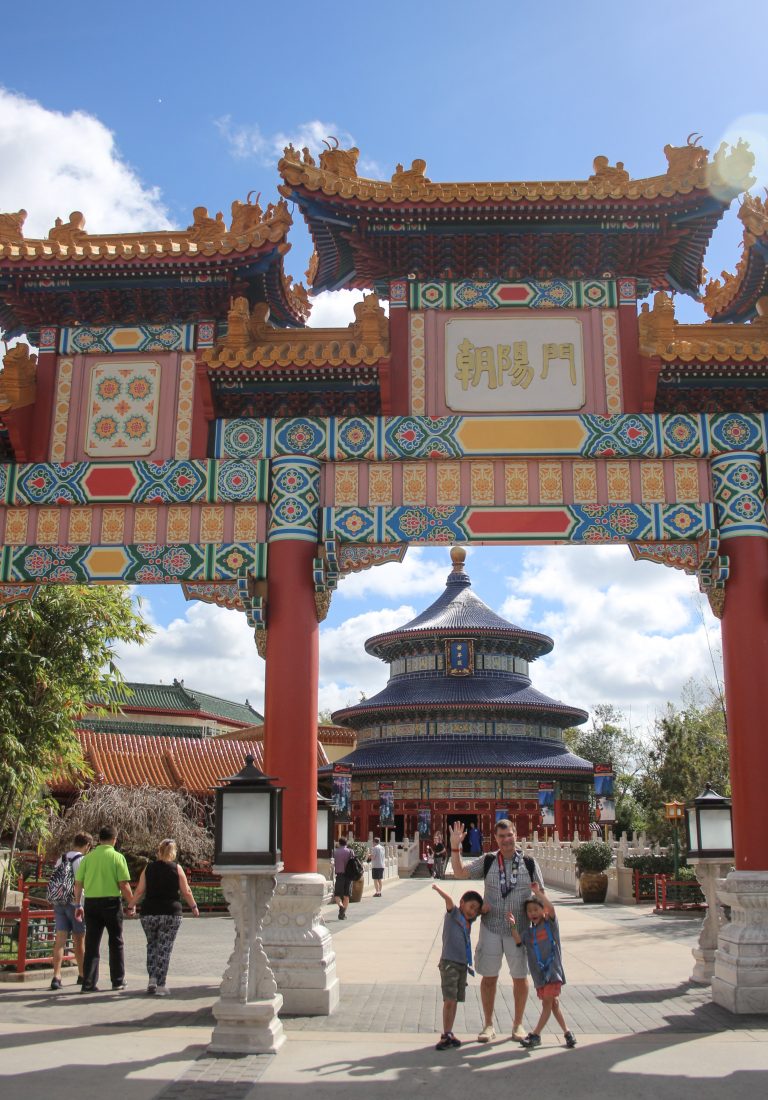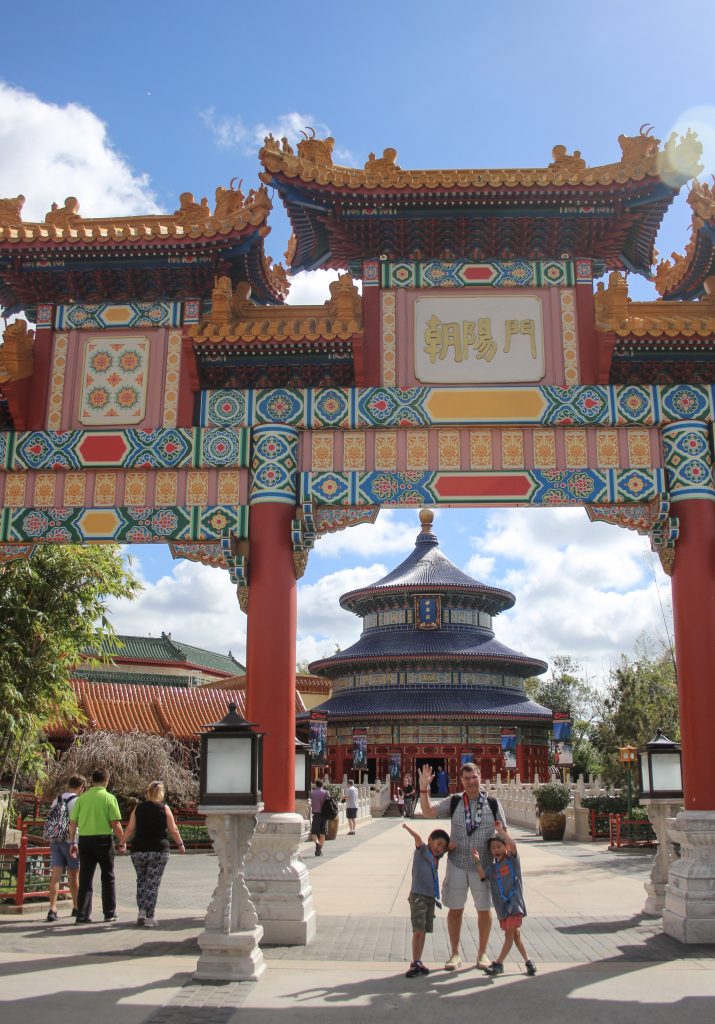 And no, I haven't yet told them about Disney's Live Action Mulan because they'll ask me every 27 seconds when they can go see it. I figure as soon as the previews start playing on the television, I'm toast. They know ALL the movie release dates for the children's movies and family movies without my having to tell them. What can I say…I'm raising a couple of little movie buffs.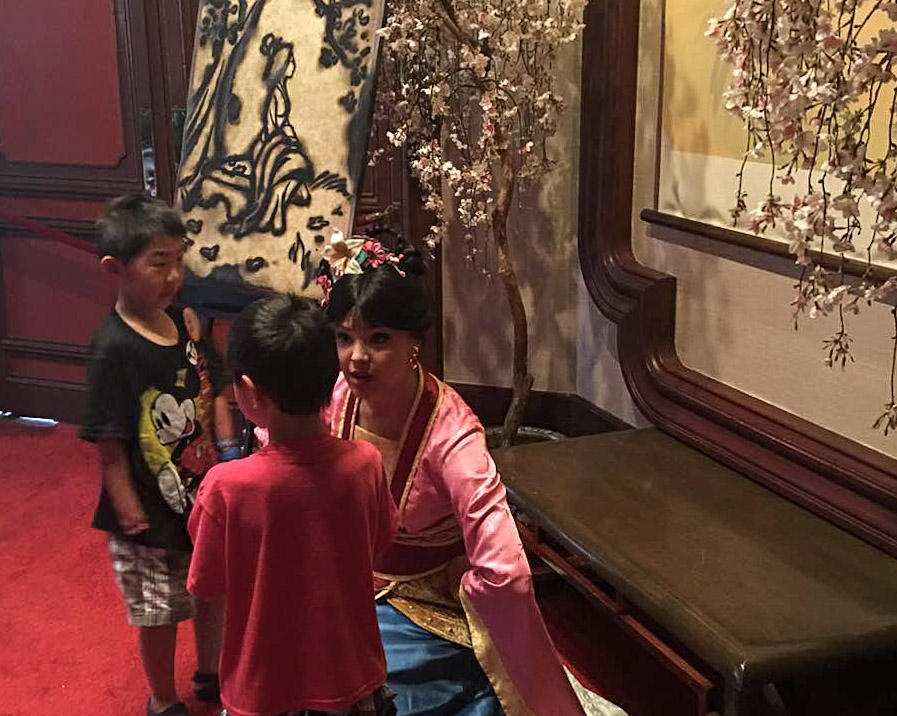 More about Disney's Live Action Mulan:
Liu Yifei ("The Forbidden Kingdom," "Once Upon a Time") was cast as Hua Mulan following a year-long global casting search. Joining her in the film are: Donnie Yen ("Star Wars: Rogue One"); Jason Scott Lee ("Crouching Tiger, Hidden Dragon: Sword of Destiny"); Yoson An ("The Meg"); Utkarsh Ambudkar ("Pitch Perfect"); Ron Yuan ("Marco Polo"); Tzi Ma ("Arrival"); Rosalind Chao ("Star Trek: Deep Space Nine"); Cheng Pei-Pei ("Crouching Tiger, Hidden Dragon"); Nelson Lee;  Chum Ehelepola; with Gong Li ("Memoirs of a Geisha," "Raise the Red Lantern") and Jet Li ("Shaolin Temple," "Lethal Weapon 4").
"Mulan" is the epic adventure of a fearless young woman who masquerades as a man in order to fight Northern Invaders attacking China. The eldest daughter of an honored warrior, Hua Mulan is spirited, determined and quick on her feet. When the Emperor issues a decree that one man per family must serve in the Imperial Army, she steps in to take the place of her ailing father as Hua Jun, becoming one of China's greatest warriors ever.
"Mulan" is directed by Niki Caro ("Whale Rider," "McFarland USA") from a screenplay by Rick Jaffa & Amanda Silver ("Jurassic World," "In the Heart of the Sea") and Elizabeth Martin & Lauren Hynek based on the narrative poem "The Ballad of Mulan." The producers are Jason T. Reed ("Teenage Mutant Ninja Turtles"), Chris Bender ("A History of Violence") and Jake Weiner ("Criminal") with Barrie M. Osborne ("The Lord of the Rings: The Return of the King"), Bill Kong ("Crouching Tiger, Hidden Dragon," "Monster Hunt") and Tim Coddington ("Crazy Rich Asians") serving as executive producers.
Disney's animated feature, which was released in 1998, starred Ming-Na Wen, Miguel Ferrer and Eddie Murphy and was nominated for an Oscar® and two Golden Globe® Awards.
The life action version of Mulan will be in theaters in March 2020 (yes, I know that's a super long time to wait.)
You might also like:
Disney's Christopher Robin Event Page – All my Christopher Robin related interviews and treat recipes