A delightful painted city – Things to do in Phillipsburg Montana
(This post may contain affiliate links. Read my full disclosure.)
First, let the record reflect I hate terms like "off the beaten path" or "hidden gem" when used to describe a lesser-known travel destination. It's probably a weird personal bias…any phrase that ventures close to the border of over-used cliche just gets on my nerves. But…I get the reason we use them. For instance, Phillisburg Montana, located in Southwest Montana. Have you heard of Phillipsburg Montana? I'm guessing the answer is no, unless you live in Montana or somewhere within easy driving distance of this delightful little painted city. That's where I come in. I'm going to tell you everything you need to know and all the things to do in Phillipsburg Montana. Without calling it "off the beaten path."
My trip to Phillipsburg MT was hosted by Visit Southwest Montana. All opinions are mine. This post may contain affiliate links.
A delightful painted city – Things to do in Phillipsburg Montana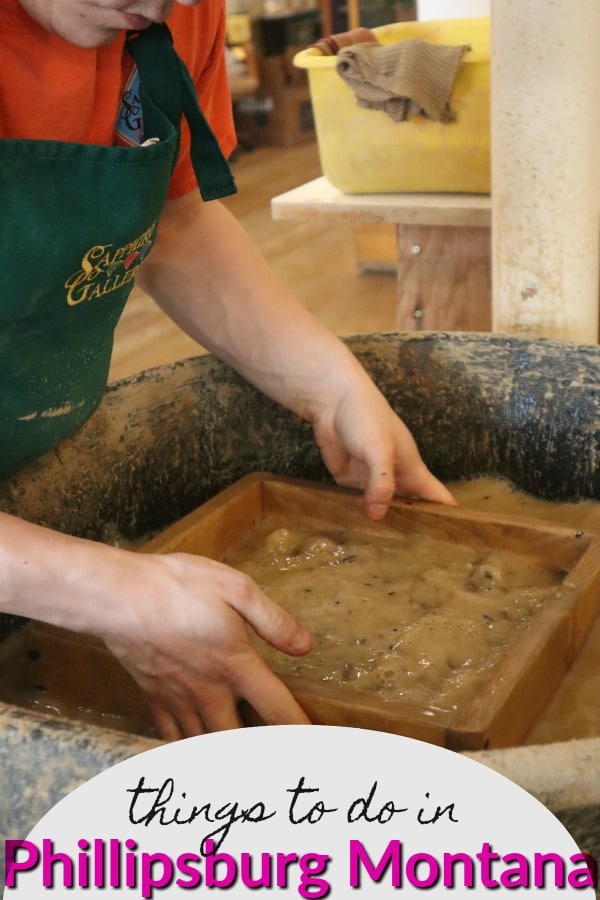 But first – where is Phillipsburg Montana and how do I get there?
Phillipsburg Montana is located in Southwest Montana. Phillipsburg is approximately 280 miles from Billings, 138 miles from Bozeman, 90 miles from Helena, 54 miles from Butte, and 50 miles from Missoula – all more well-known Montana cities. Coming in from the west, Phillipsburg is 280 miles from Spokane. We visited with several people visiting from Spokane when we were there.
The buildings along main street, which is actually called Broadway are painted in beautiful, vibrant colors. Phillipsburg stands out like a gem against the mountain backdrop, which is fitting when you consider the town's history of gemstone mining.
I got to tour Southwest Montana starting out in Billings and ending up in Butte. Phillipsburg was our second to last stop and it wasn't nearly long enough. We rolled in mid-afternoon and left after breakfast the following day. I'd say the optimal length of time to really explore Phillipsburg Montana is a long weekend and that doesn't take into account any of the outside of town, more outdoorsy focused activities.
Driving through Southwest Montana in the fall is stunning, although if you get too far into September, you risk running into snow. We had relatively warm weather during our visit but snow came with a vengeance about a week after our departure. Montana in general is an amazing summer destination.
If you're flying, you'll probably want to drop in through Billings or Spokane and drive, although Butte, Helena and Missoula all have small airports.
Like many small Montana towns, Phillipsburg was once a mining hub. To read more about the history and see what's going on during the time you plan to visit, check out this website.
I hope you enjoy my picks for things to do in Phillipsburg MT. I really had fun exploring this charming painted city and would love to go back again one day.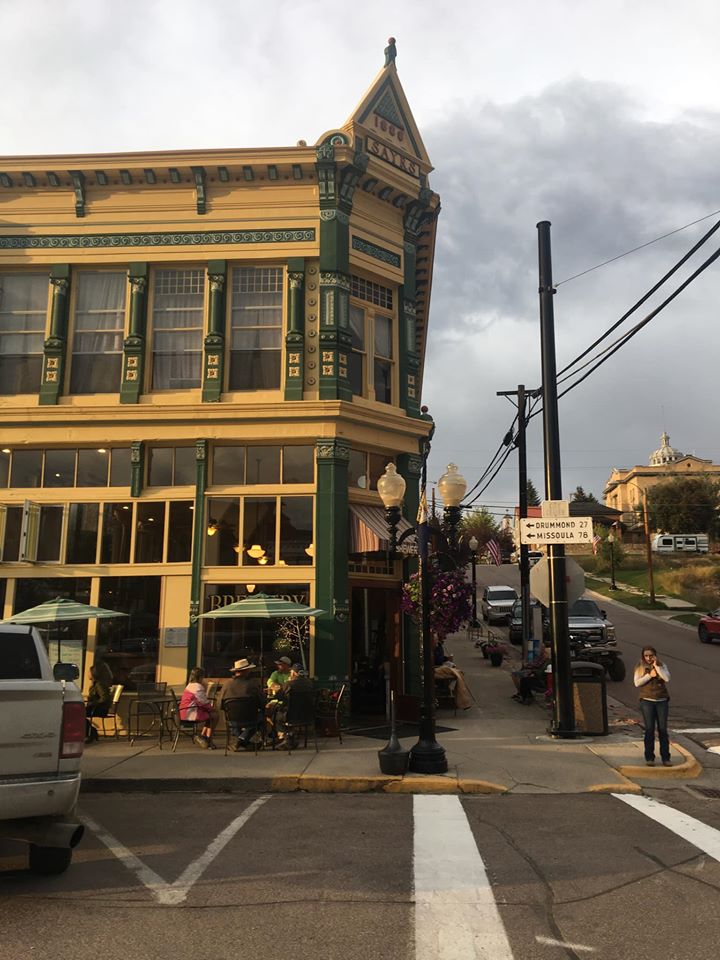 Related post: Things to do in Butte Montana
1. Phillipsburg Brewing Company
Phillipsburg Brewing Company is located adjacent to The Broadway Hotel – see below on where to stay in Phillipsburg. Obviously, you kind of have to be a beer person to fully appreciate this place. Phillispburg Brewing Company actually has two locations: The Vault, which is in downtown Phillipsburg, and The Springs, which I didn't get to visit.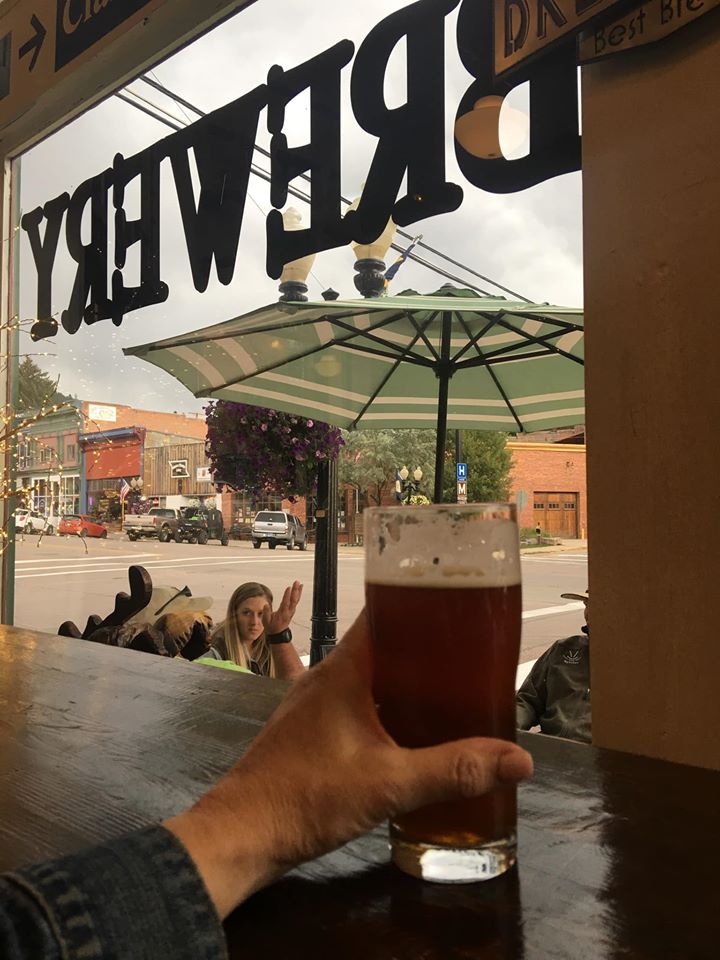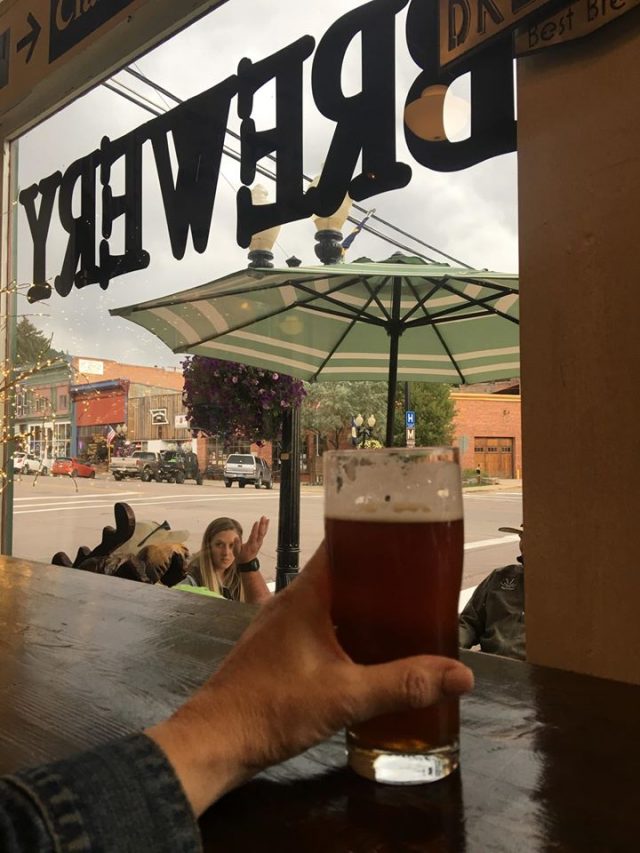 The Vault is more of a small bar/tap room where you can get a good look at the beer-making process. The Springs offers a tap room and lots of outdoor space, to include a concert venue.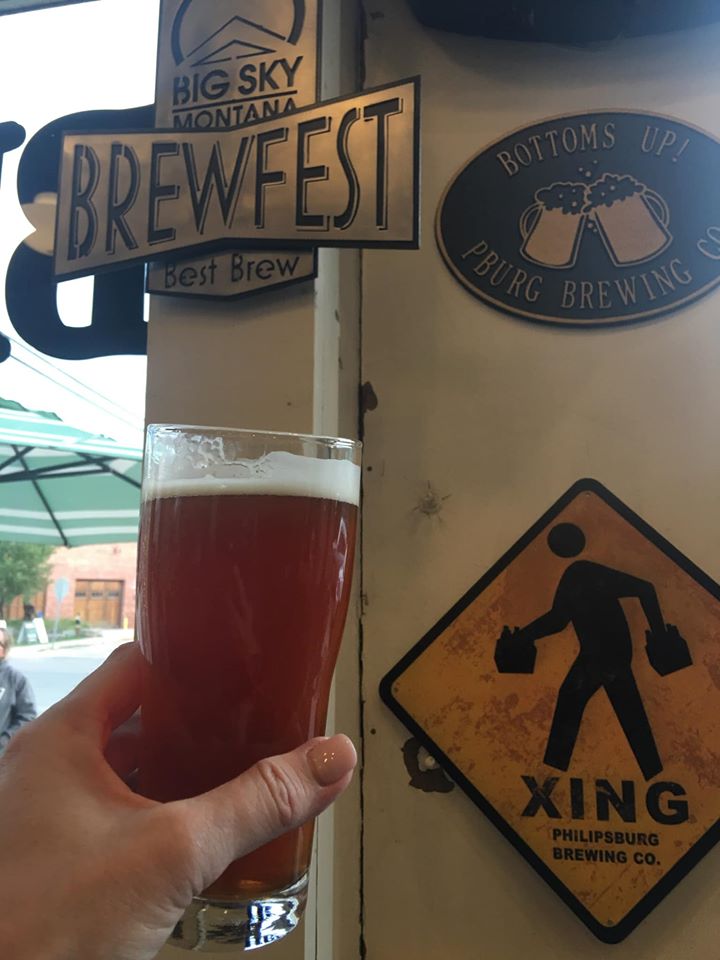 I recommend the Otter Water, but I'm a pale ale/IPA kind of girl. You will definitely be able to find the kind of beer you like and the atmosphere in the Vault is really fun and cozy with a great view of the town's main street.
2. The Sweet Palace
I've used the term "Like a kid in a candy store" a bazillion times but I've never been in a candy store like The Sweet Palace before. The Sweet Palace has every kind of confection you've ever heard of and probably some you haven't, including 72 different kinds of salt water taffy.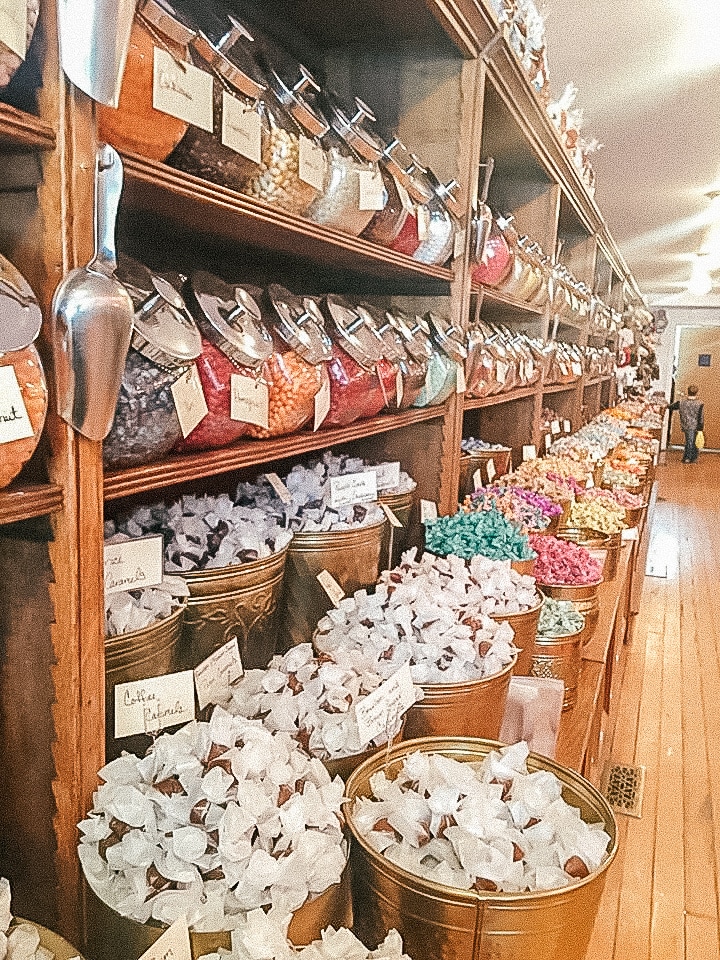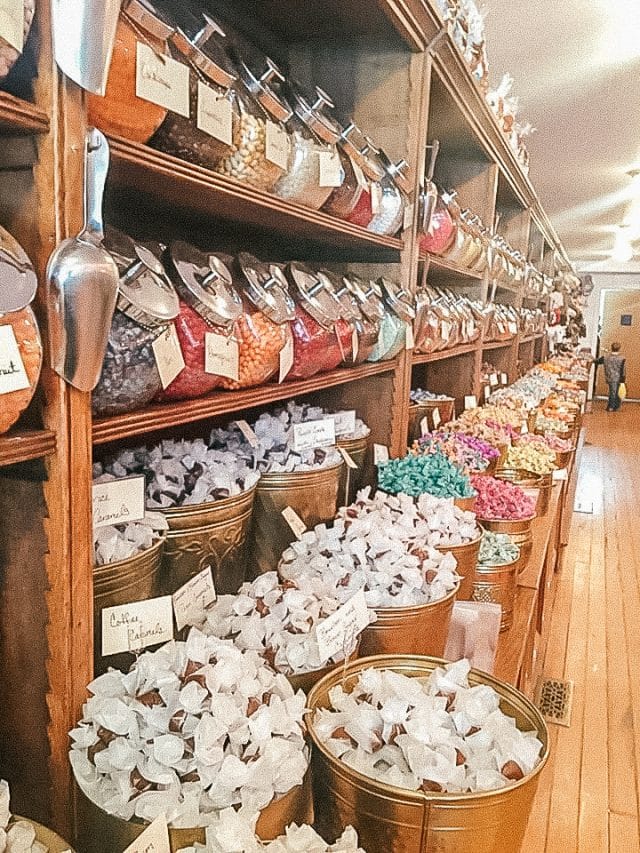 They've got bins of all different types of candies and a whole counter full of all kind of chocolates. If fudge is your thing, they've got that, too. And, did I mention 72 different kinds of salt water taffy?
A lot of the offerings at The Sweet Palace are packaged for gifting. They also offer a chocolate club that ships out to your giftee every month. Everyone in the store is super nice and yes, they offer samples. Trust me, you'll want to stock up on some goodies.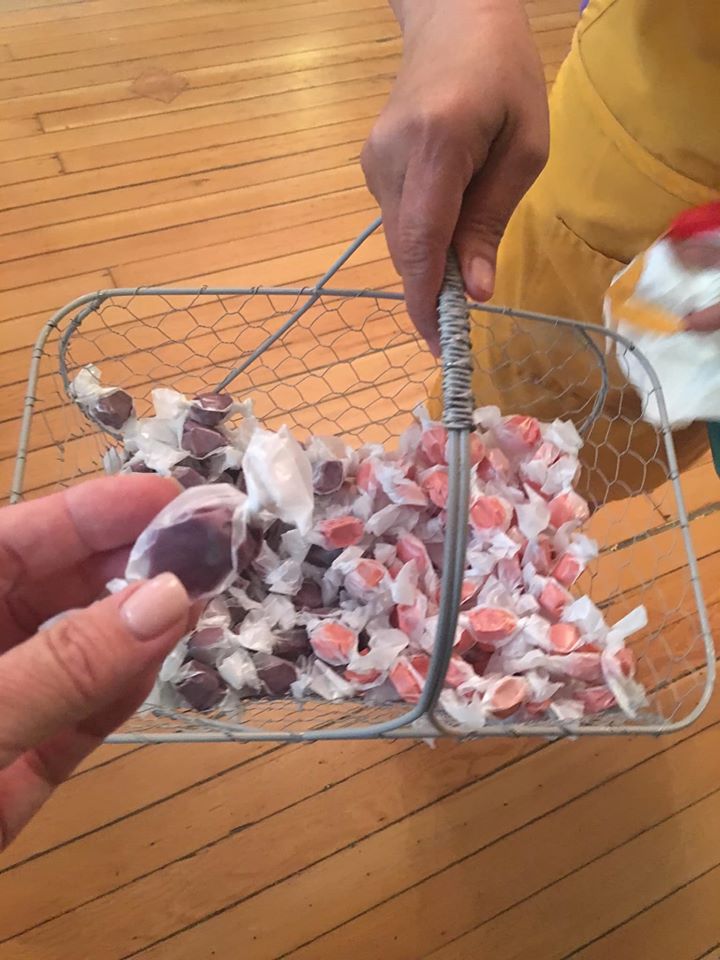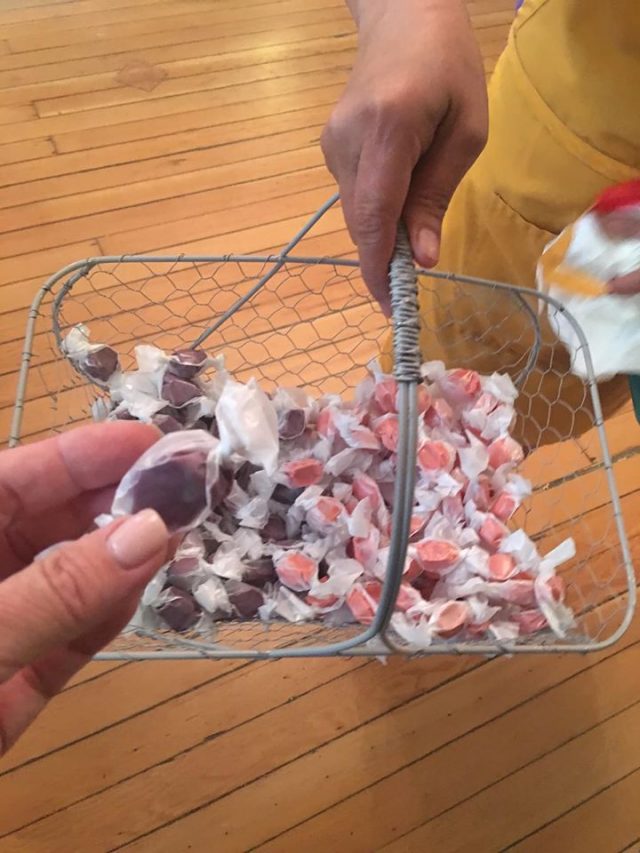 3. The Sapphire Gallery
Being a September baby, I'm all about the sapphire. The Sapphire Gallery combines a display of beautiful jewelry available for purchase with a really fun activity that everyone will love: mining for sapphires.
We had a blast mining for sapphires and learning to distinguish the sapphires from the other bits of gravel – hint: it's a lot tougher than you'd think. After we picked out our sapphires, we got to sit down with a gem specialist who explains the difference between gem grade and lesser quality stones and what your options are for having your stones set.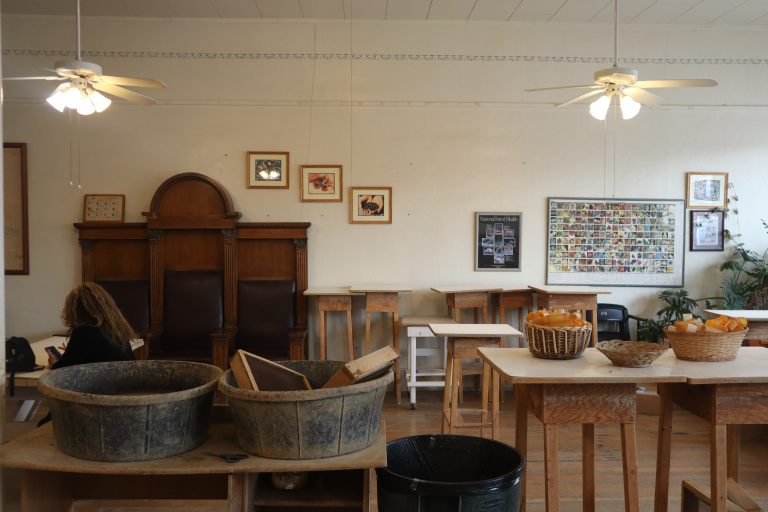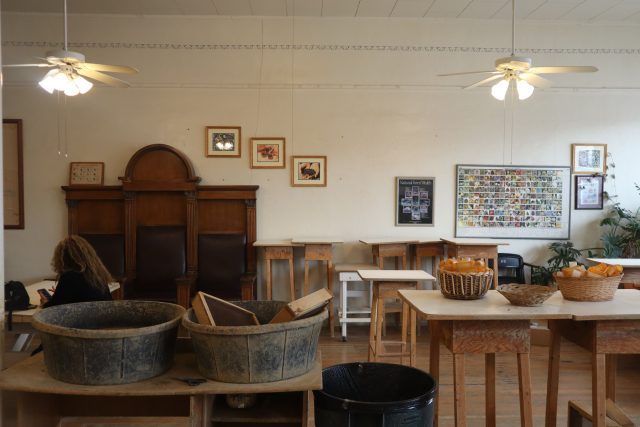 I had my stones made into a pair of beautiful stud earrings. It took about two months to get my earrings in the mail and I was very happy with them. The price was a little on the splurge-y side but these earrings are an awesome souvenir of my time in Montana and will be a wardrobe staple for years to come. Cross your fingers I don't lose them because I'm a notorious earring loser.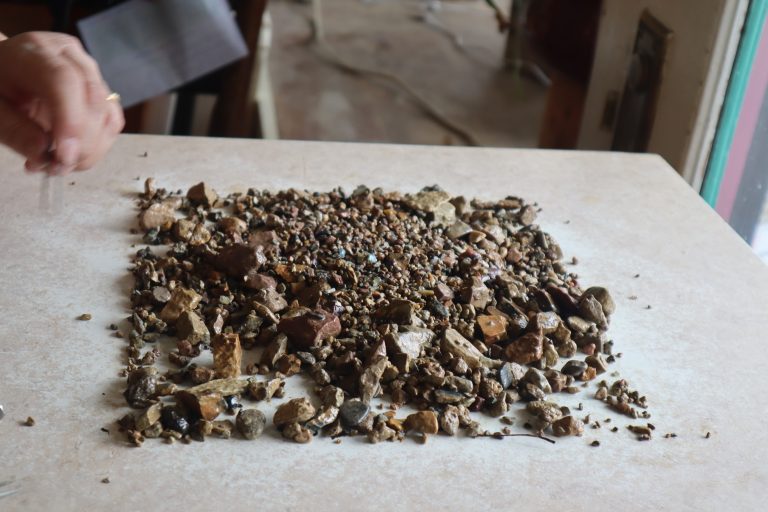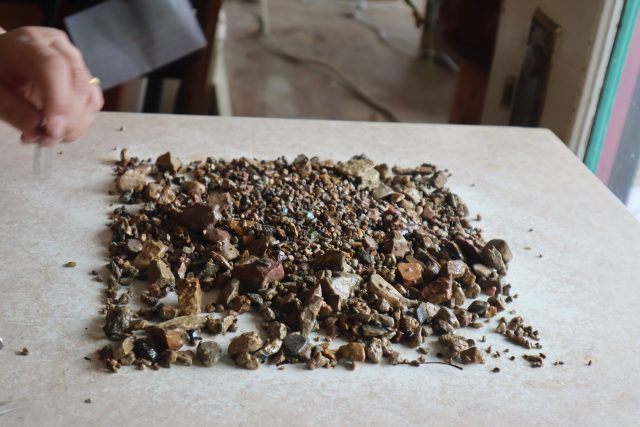 Related: For fun travel guides and other travel-related merch, check out what Lonely Planet has to offer.
4. Explore Main Street
There are so many fun little shops to explore on Phillipsburg's main street – which is actually called Broadway and not Main Street. If you're looking for things to do in Phillipsburg Montana, I recommend an unstructured stroll up and down the streets and seeing what catches your eye.
When I'm traveling, I always try to have a local brew and another kind of local brew – coffee, of course. I love checking out locally owned coffee hangouts and Phillpsburg does not disappoint. I had my morning coffee at A Cup O Heaven just after the sun came up. I went for an early morning walk trying to catch some photos of the sun rising over the mountains but mother nature chose this particular day to give me some cloud cover.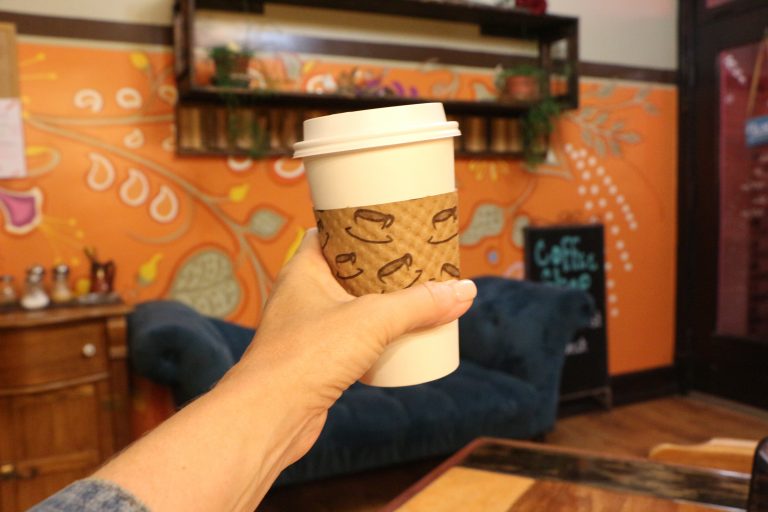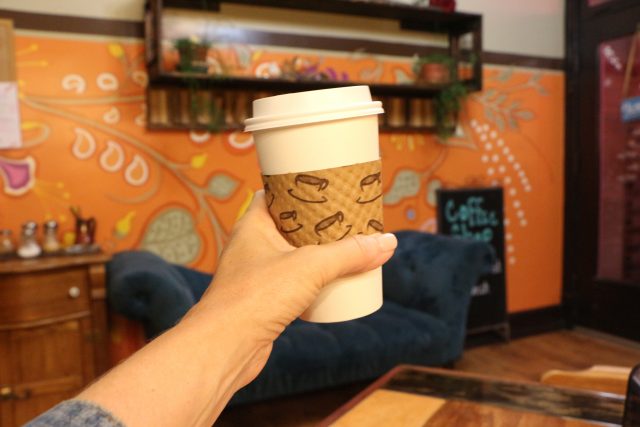 A Cup O Heaven is clearly where the locals go and it was hopping as soon as the doors open. Great coffee and they serve food, too,
Related post: One week Southeast Montana Itinerary
Where to stay in Phillipsburg Montana
We stayed at The Broadway Hotel, which is in the heart of Phillipsburg and I recommend it to all types of travelers. It's located very centrally and you'll be able to park your car and walk to get food, drinks, and coffee.
The Broadway Hotel is definitely a boutique hotel. Staying here feels more like being a guest at a house party than staying in a hotel. There are nine guest rooms and suites off of a large common room and kitchen, where breakfast is served. All of the rooms have some kind of fun theme and all rooms have an en suite bathroom. Sizes and the number of guests accommodated will vary. I stayed in the Route 66 Suite, which would be great for a family. There was an attached sitting room that gives plenty of room to spread out and not all of the rooms have this. If you're traveling with your kids, this room would be ideal.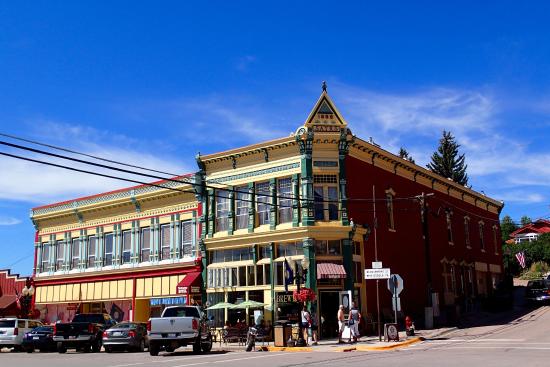 Related: Booking.com has home home stay and condo type properties near Phillipsburg – check them out!
The downside is that the walls are rather thin and if you have noisy neighbors, you will hear what they're doing and probably hear other guest coming and going in the hallway. If you've ever stayed in a B&B, it's that type of setup. If you're looking for more of a chain style hotel, you'll have to look to Butte and Deer Lodge, both fun places to visit, but I think that if you don't stay in the heart of Phillipsburg (at least for one night) then you're depriving yourself of a really cool experience.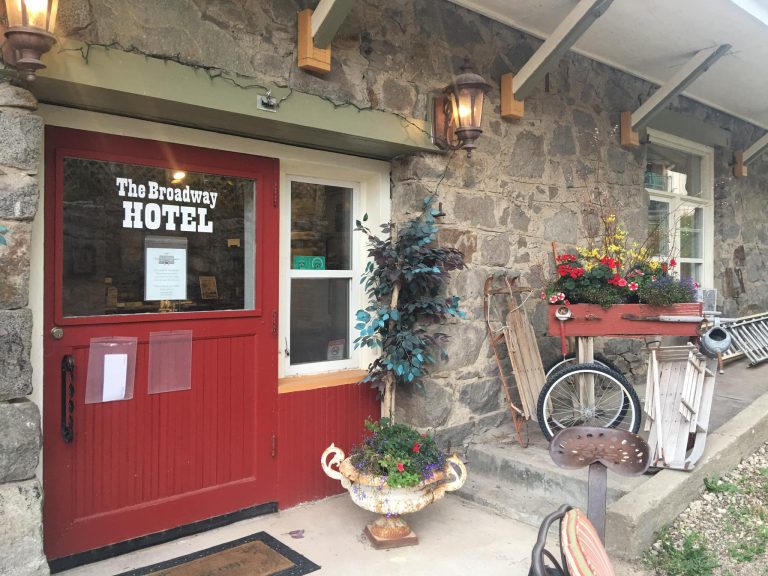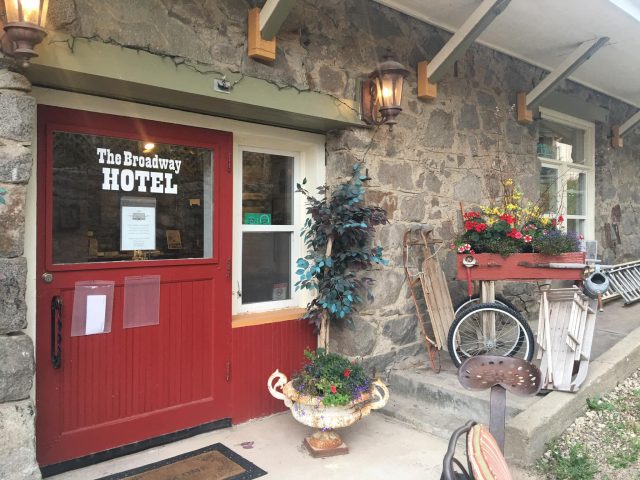 Other things to do in Phillipsburg Montana and around the area in Southwest Montana
Since our visit was short and definitely in the "just passing through" category, we didn't venture into the surrounding area. If you have more time to spent and want to spend time exploring outside, check out Granite Ghost Town State Park. You can also visit Gem Mountain, which is about 20 miles outside of town. Gem Mountain offers a similar type of experience to The Sapphire Gallery (they're owned by the same people) but you're in more of an outdoorsy setting and I'm sure the drive provides stunning scenery.
And, like most of Montana, if you're into fishing, camping and general outdoor lifestyle, the area around Phillipsburg will offer lots to keep you busy. I recommend you check out the Visit Phillispburg Website or give them a call in advance of your visit. You can also check out Visit Southwest Montana for more suggestions. They are the experts for travel in this region…and yes, there is so much more to Montana besides Yellowstone and Glacier. Get out there and discover it.