How to Get Ready for your First Disney Cruise
(This post may contain affiliate links. Read my full disclosure.)
If you're reading this, you are probably getting ready to go on your first Disney Cruise or searching for tips on how to get ready for your first Disney Cruise. You may be researching and figuring out whether a Disney Cruise is right for you. You've come to the right place.
I've been on seven Disney cruises with numbers eight and nine booked. Here are my best tips.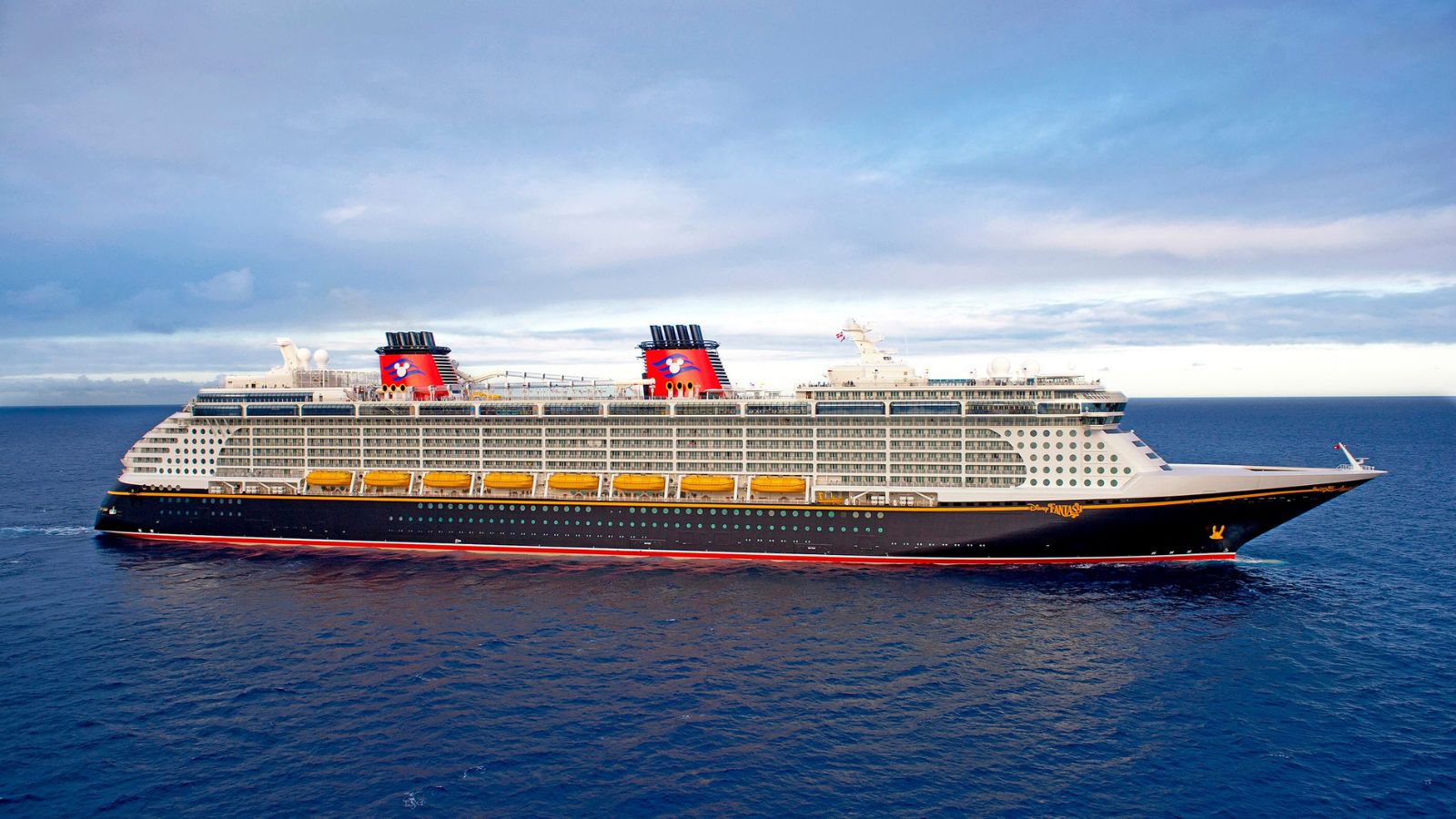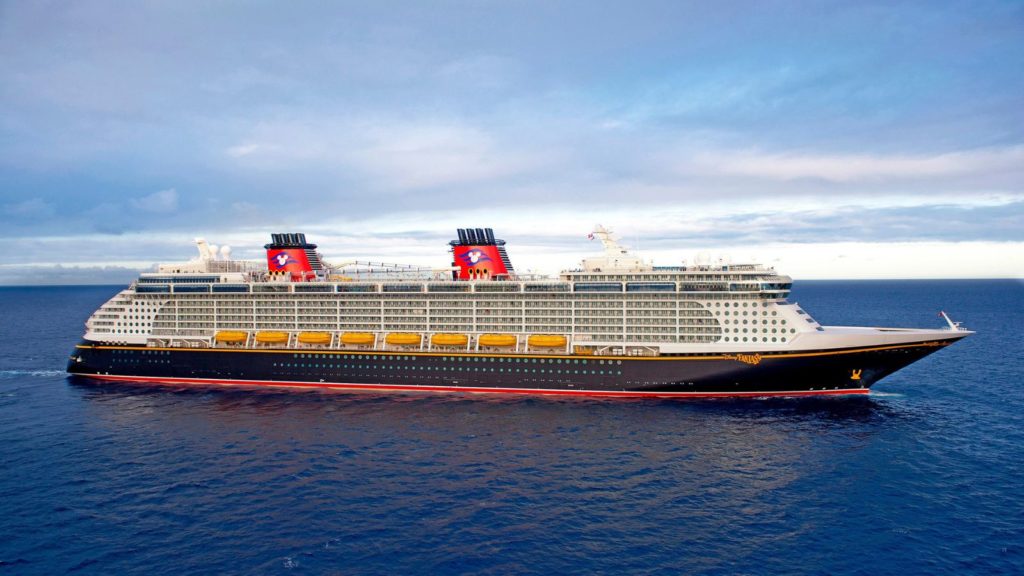 How to get ready for your first Disney Cruise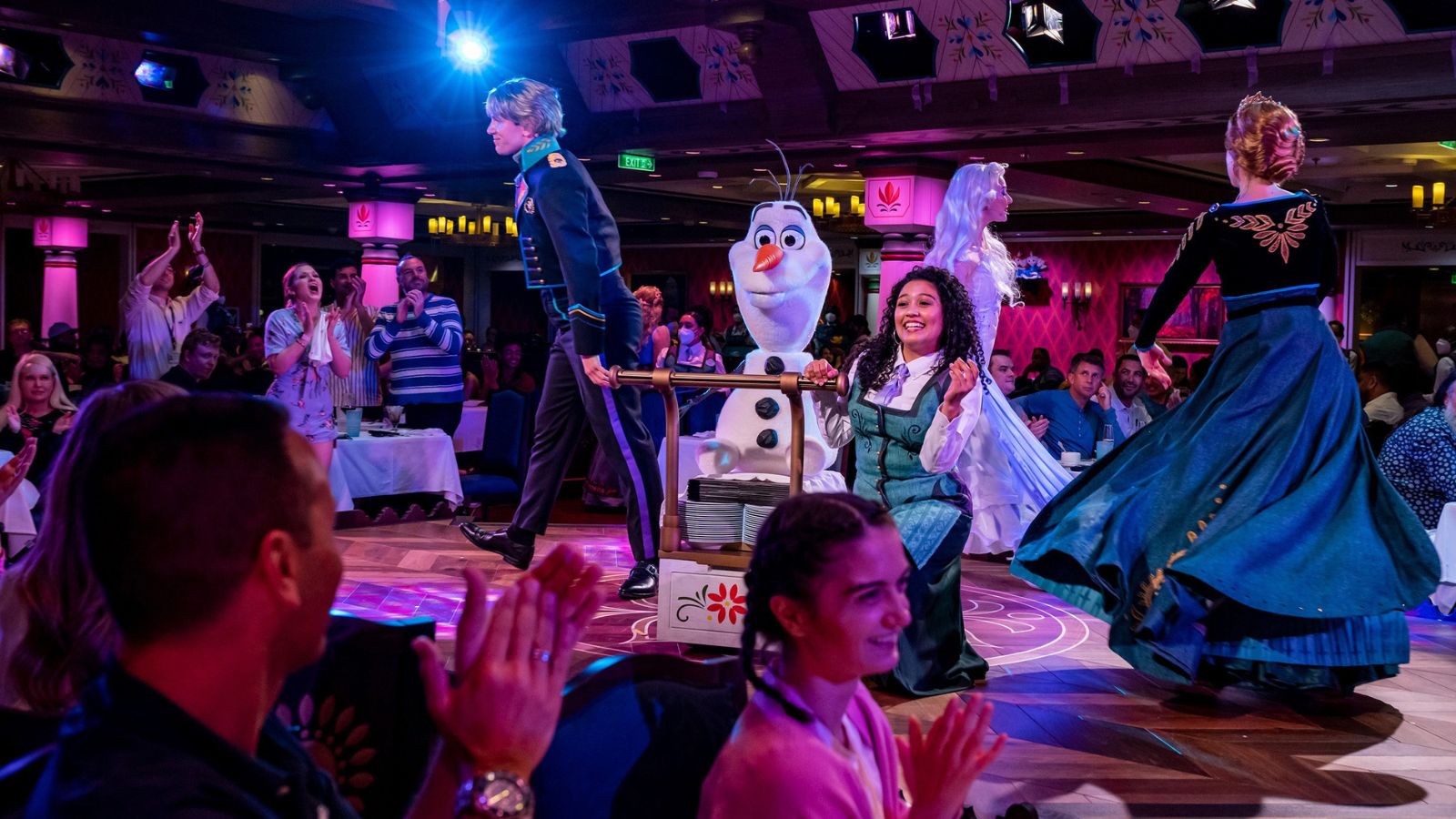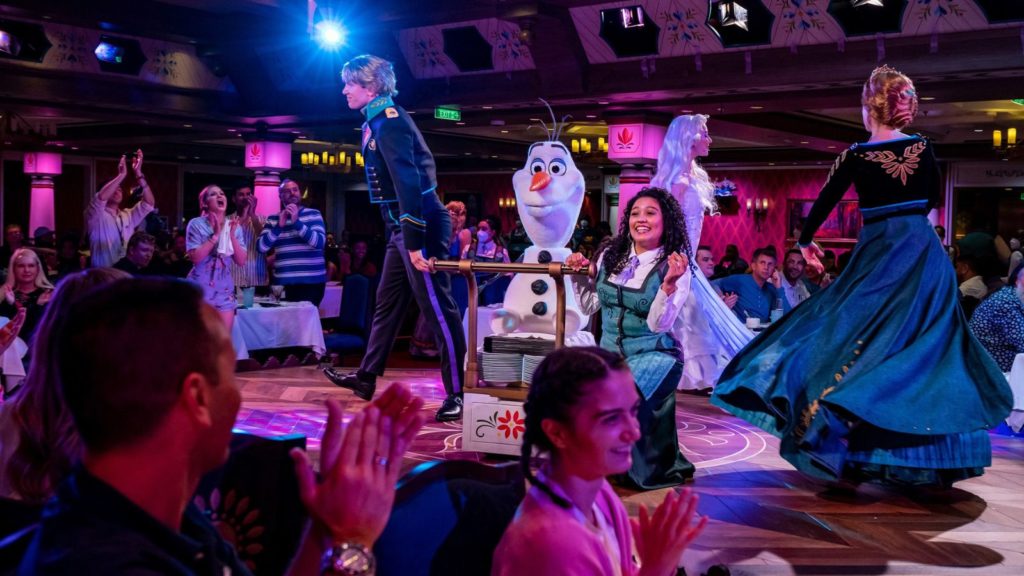 Here are 10 things you need to know about how to get ready for your first Disney cruise.
1. Download the Disney Cruise Line Navigator App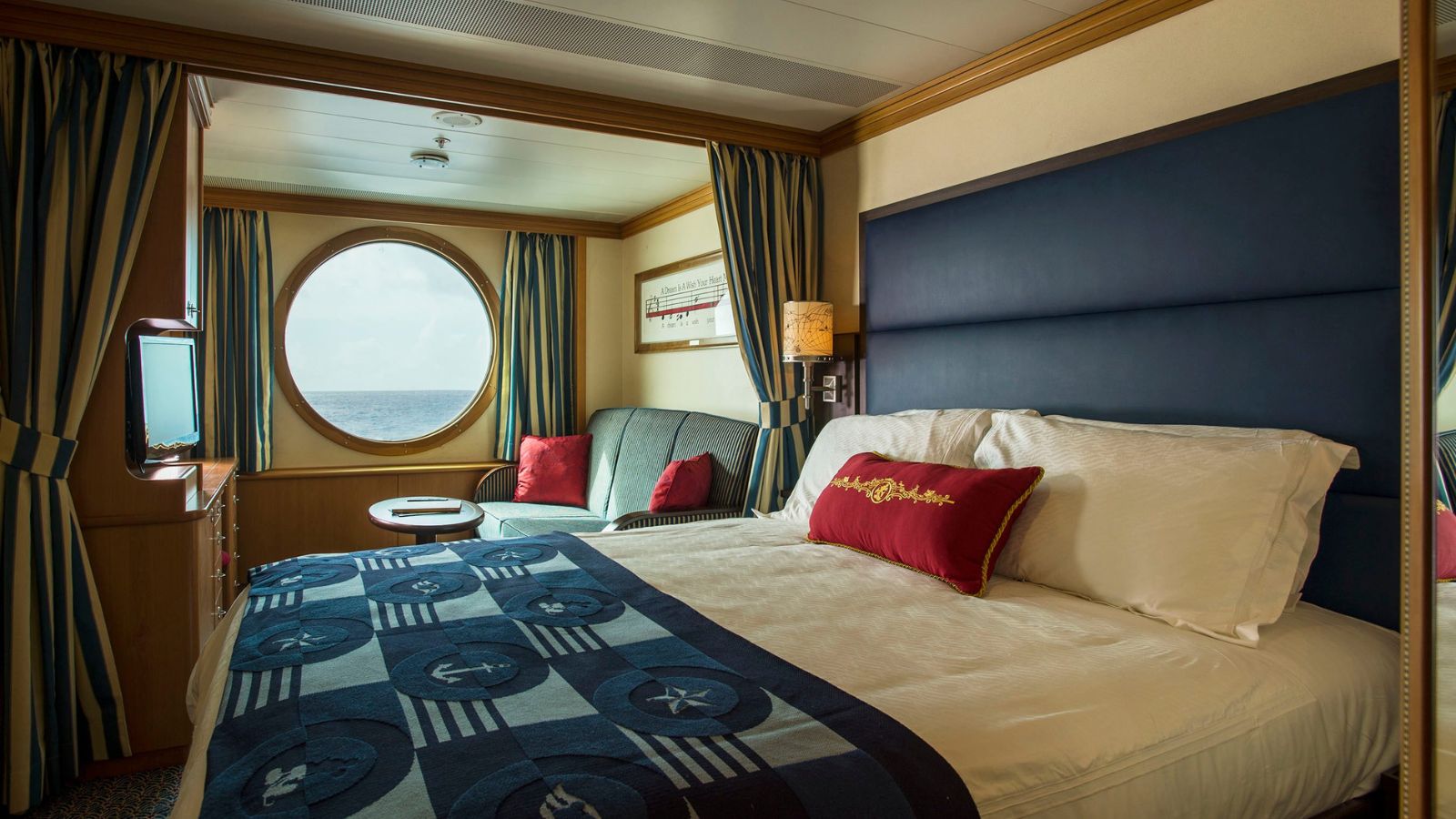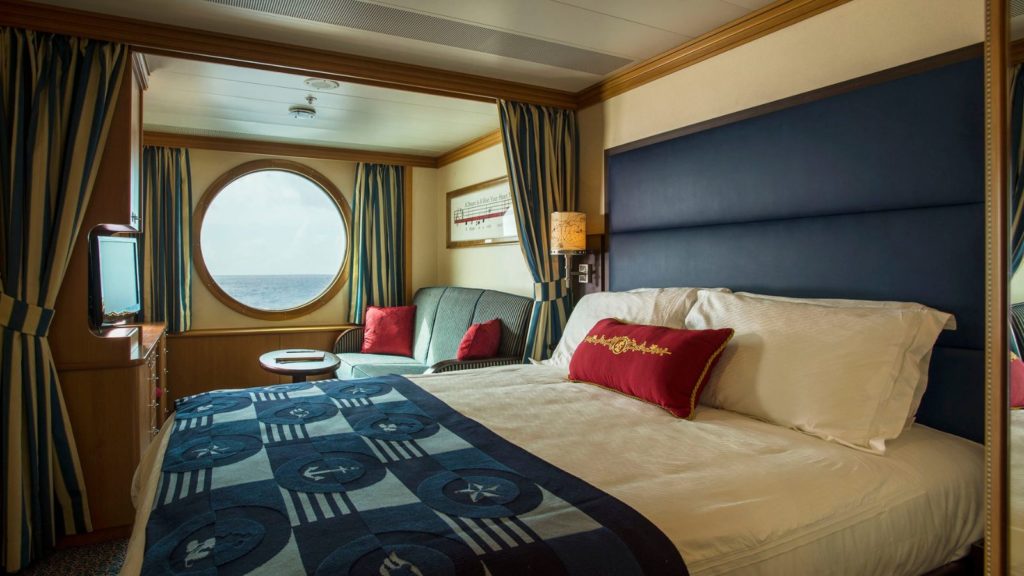 Go to the iTunes or Google Play Store for the free Disney Cruise Line Navigator app. Make sure everyone else in your travel party does the same.
You'll use the app while preparing to cruise and board the ship. Once you embark, you'll be able to use the messaging feature to communicate with other members of your group, even if you don't purchase the onboard WiFi package. The app will also give you access to other onboard information, including entertainment schedules and dinner menus.
2. Reserve onboard activities early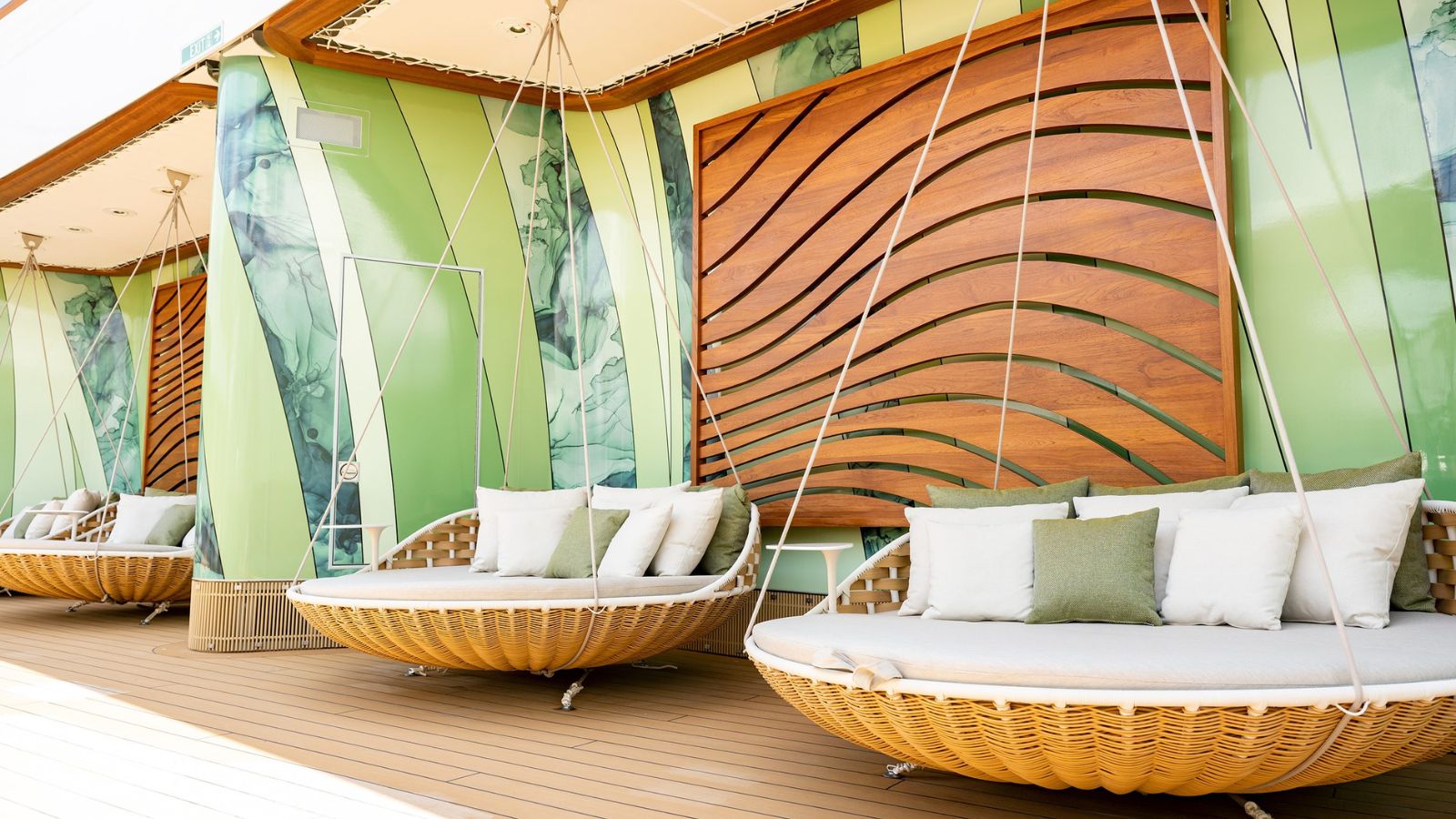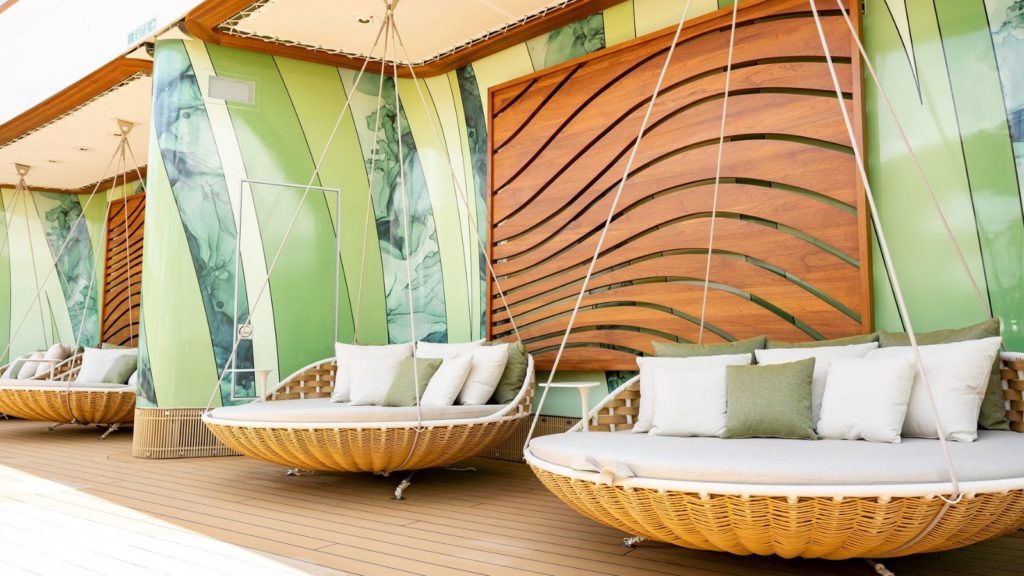 One of the reasons a Disney Cruise is so awesome is all that is included. There are a few things you'll have to reserve in advance and a few extras you'll have to pay for that aren't included in the price of your cruise. These include spa treatments, shore excursions, and specialty dining, like Palo and Remy.
First-time Disney cruisers can book activities and special experiences 75 days out. You will want to book these activities at midnight Florida time on the first-day bookings are open for you. I know that sounds a little crazy, but everything fills up quickly. The higher Castaway Club levels and concierge level cabins will have an earlier booking window, so some things will already be full, even if you're an ultra-early bird.
Packing for a cruise and feeling overwhelmed? Here are 20 cruise packing checklists for you to check out!
3. Check-in early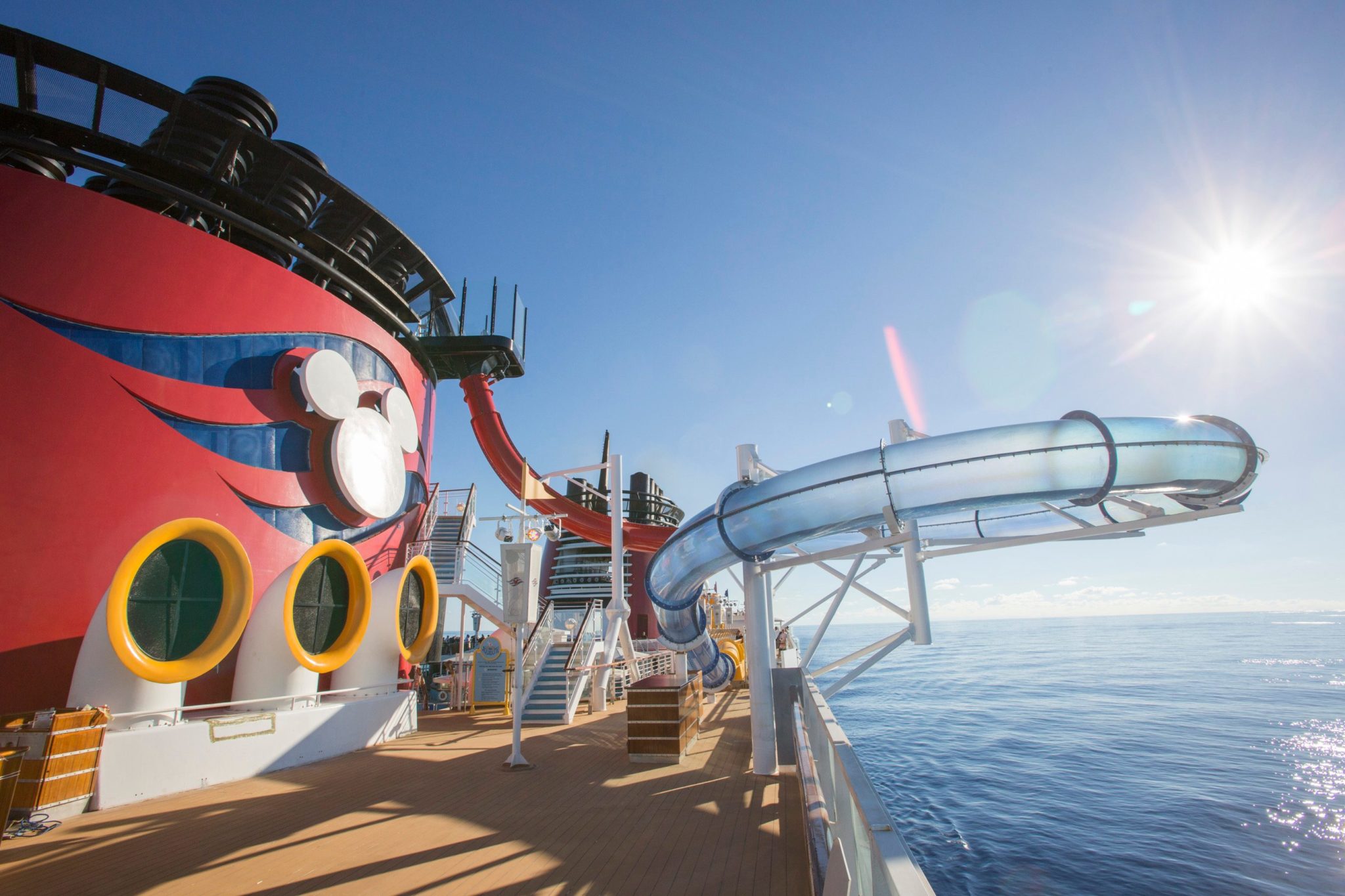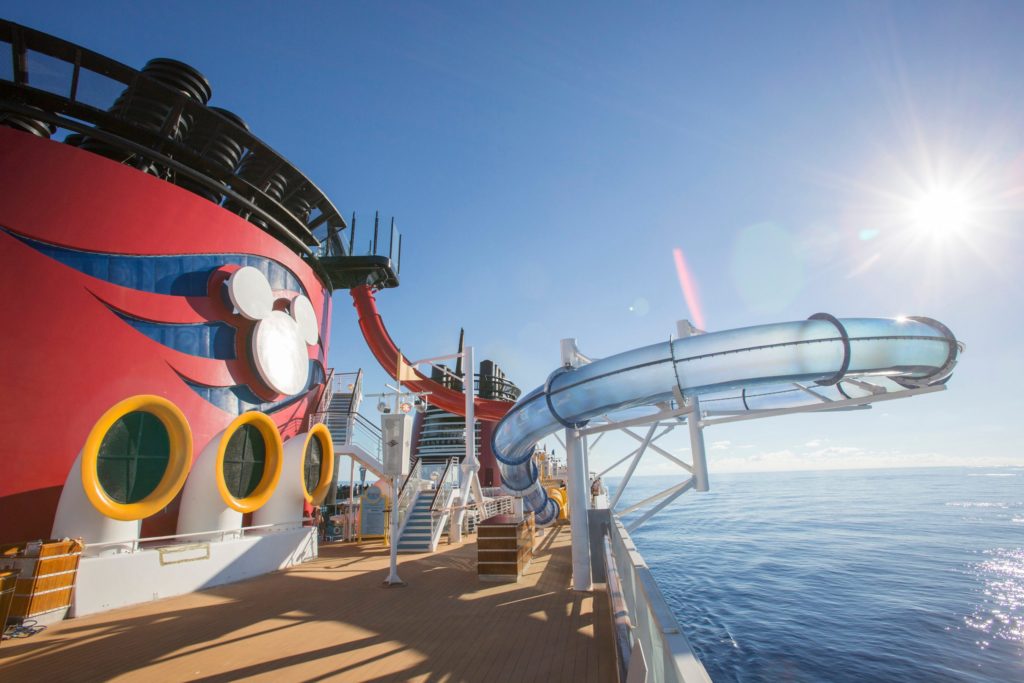 You can check in online for your Disney Cruise 30 days before embarkation. Again, you'll need to check in at midnight Florida time, right at the 30-day mark. Early check-in means earlier boarding time and more time to enjoy the vacation you've paid for versus sitting in the port's waiting area.
Boarding groups and port arrival times are staggered, so don't snooze on doing your online check-in.
4. Schedule the Character Call – Possibly the most fun part of getting ready for your Disney Cruise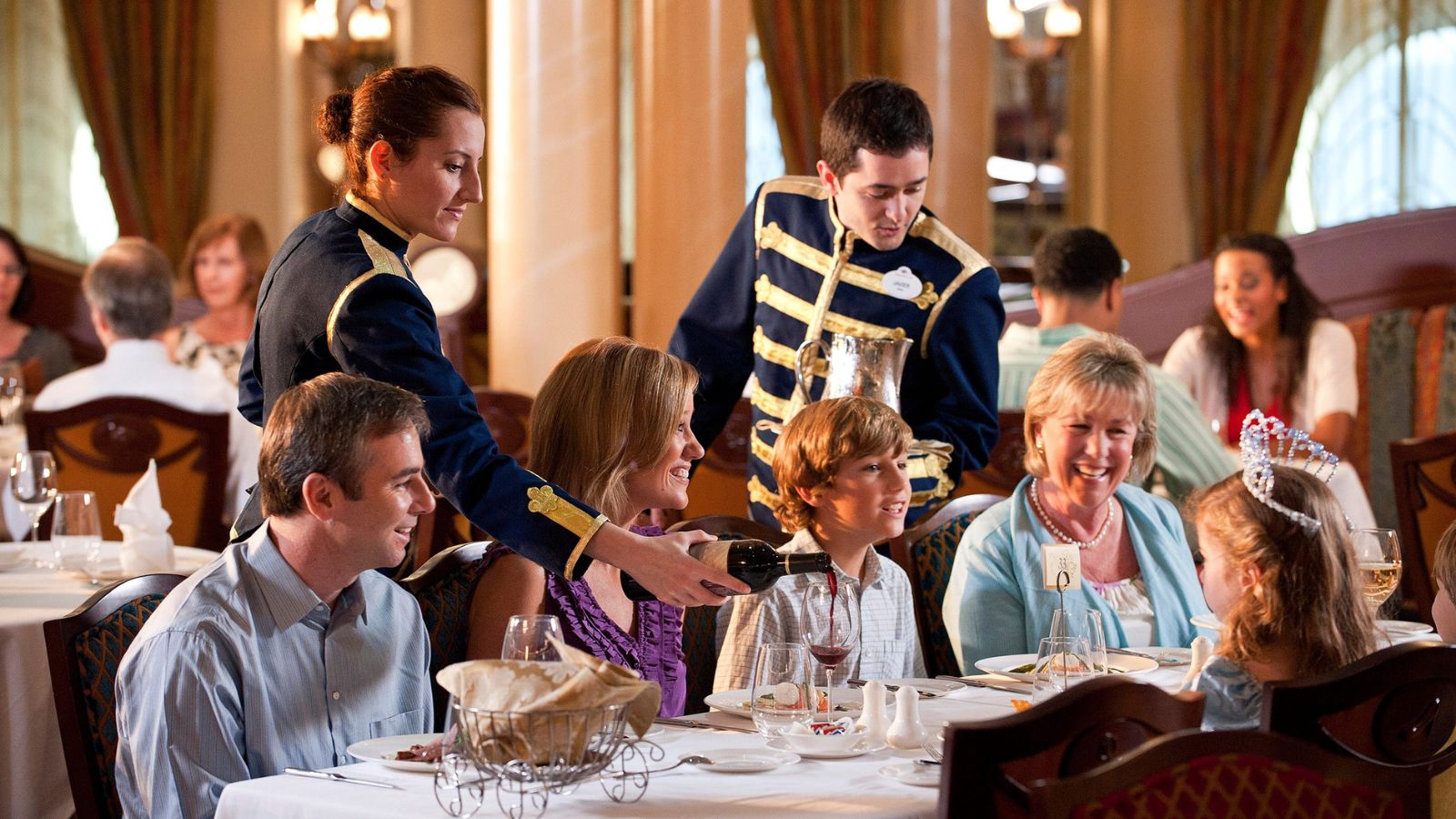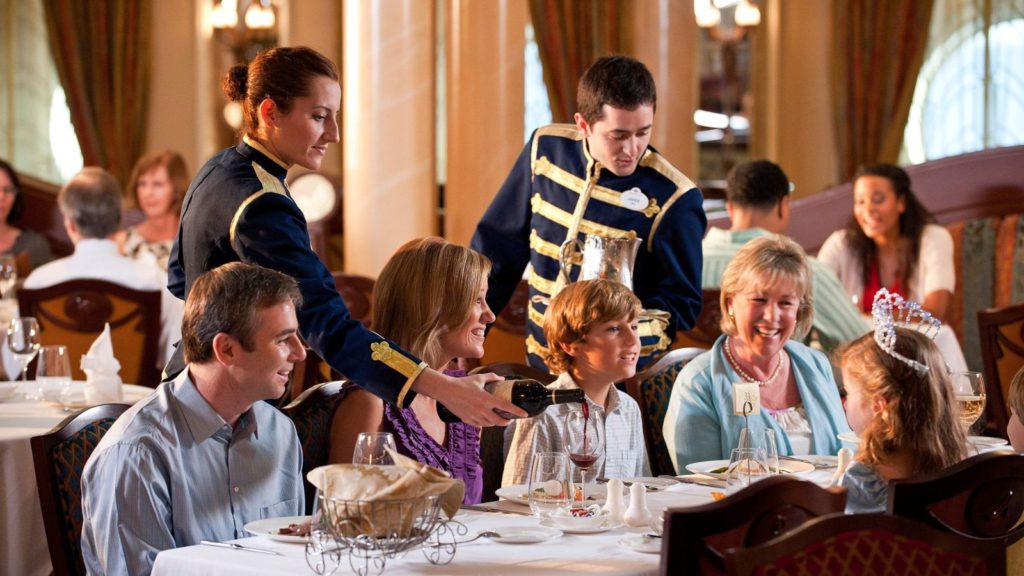 You can schedule a free, pre-recorded call from a Disney character to generate excitement about your upcoming cruise or reveal the fact that there is a cruise in your family's near future. This is fun…and no, Mickey and Minnie don't talk back but this gets everyone pumped up about going on a Disney Cruise.
5. Record the moment you walk onto the ship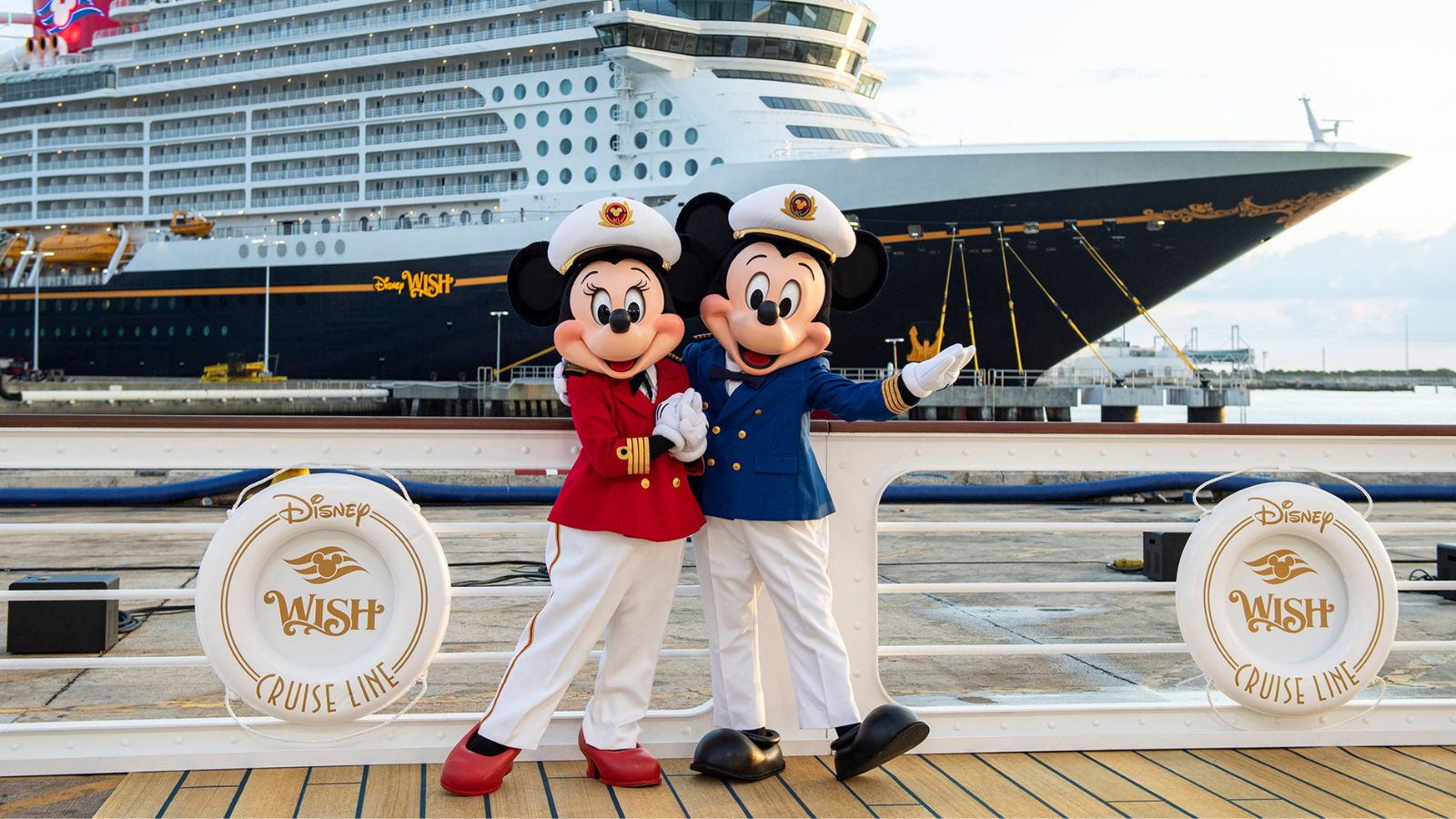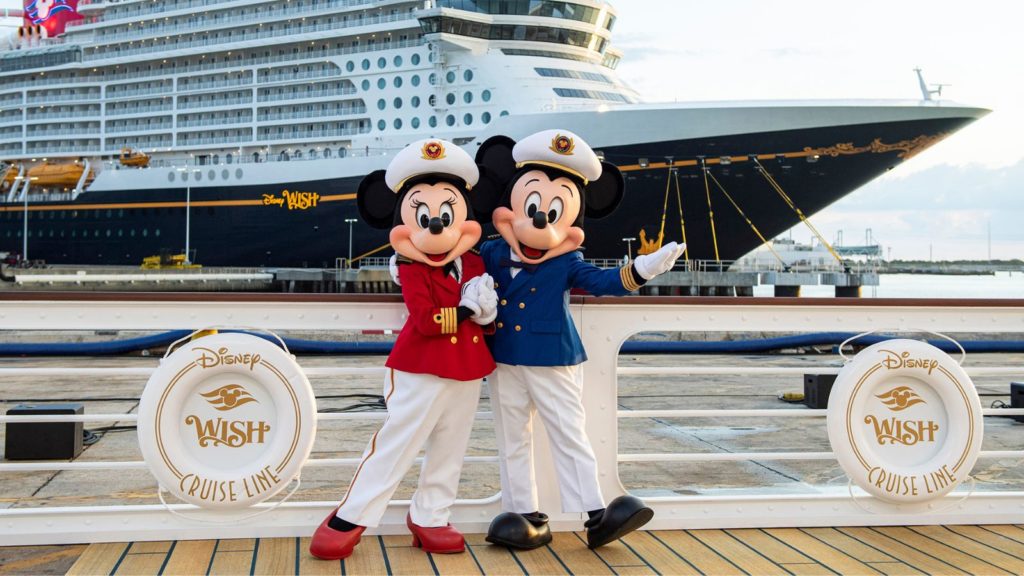 This might be a spoiler but I wish someone had told me this part. When you walk onto the ship for the first time, record your experience or ask the family ahead of you to do it. Or the family behind you. Just make sure the video is rolling because it's magical.
When we stepped on board the ship, the Cast Member inside asked us our family's last name. "Robbins," we said without questioning why. I mean…it seemed like a simple enough question.
"Please welcome aboard the Robbins Family."
This was shouted into a microphone and all the crew standing nearby clapped and cheered as we crossed the threshold. I almost cried. This immediately set the tone for the entire cruise and now I know what it feels like to be visiting royalty.
6. Prepare to Party Like a Pirate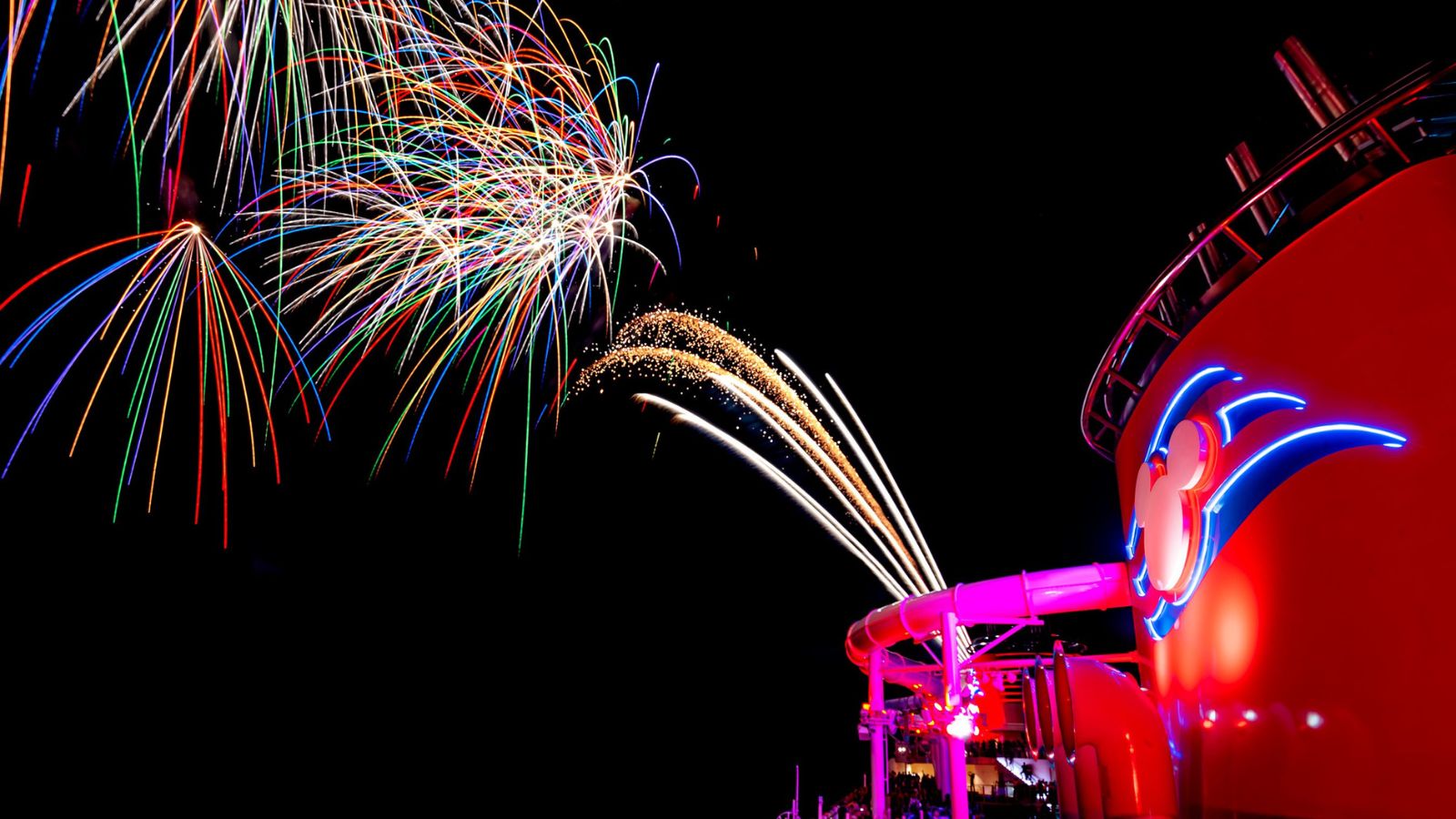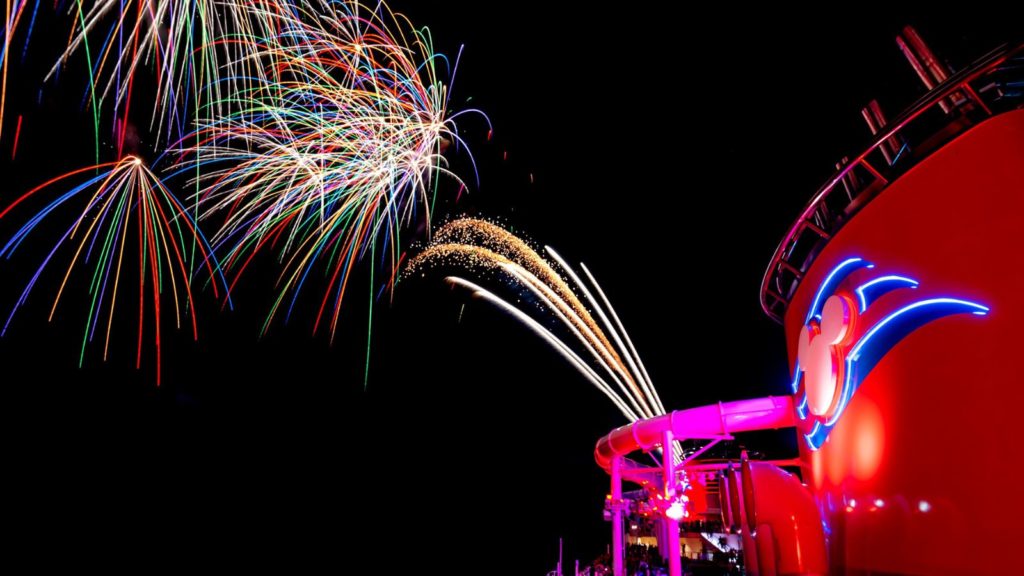 Most Disney Cruises include a pirate night. Pirate night includes special themed menus in the dining room, beloved Disney characters in pirate costumes, and on-deck entertainment.
The pirate show has music, characters, and dancing. Disney's newest ship, the Disney Wish, has an 80's rock-themed pirate show but to date, the other ships have a good versus evil pirate show where Captain Hook tries to take over the ship and Captain Mickey comes to the rescue. Disney is the only cruise line that does fireworks at sea.*
One of the most fun things about the pirate night is seeing how many guests dress in pirate costumes. Disney Cruise Line also sells a variety of pirate costumes and accessories.
*Alaska sailing do not have fireworks at sea and usually have a Frozen-themed deck party instead of a pirate party.
7. Decorate Your Door with fun, decorations from Etsy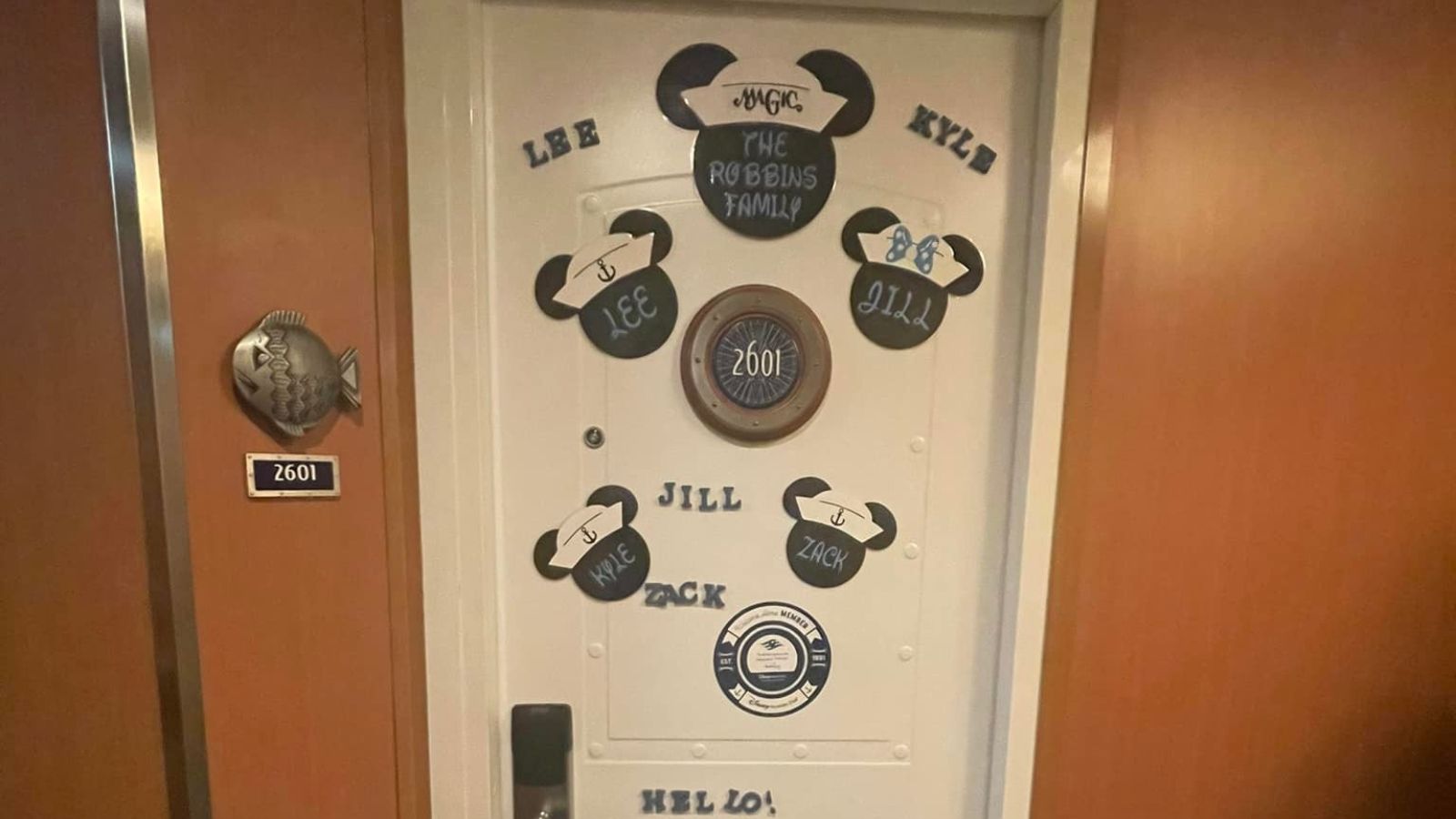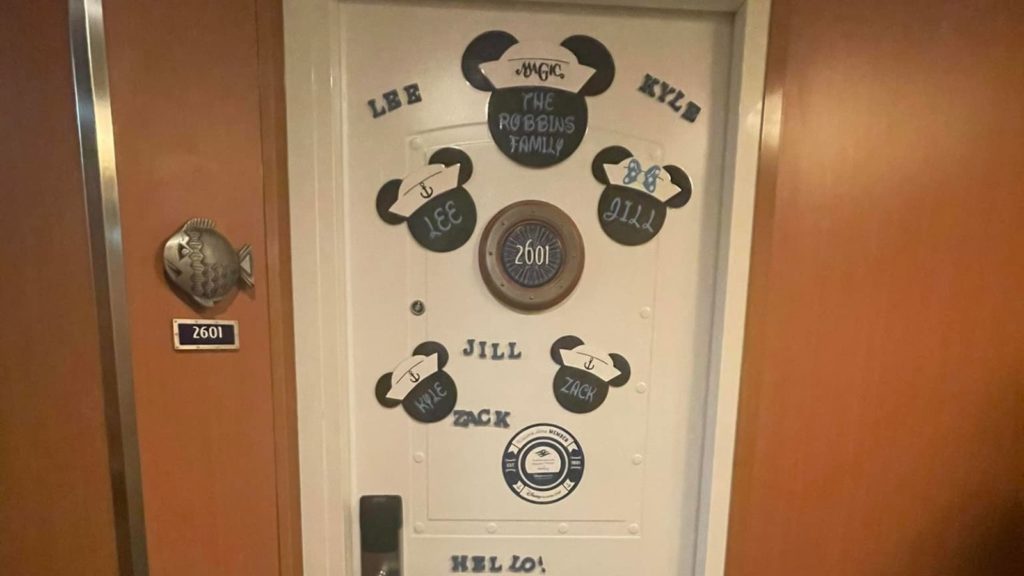 Shouting out loud and proud is fun on any cruise but the design of the Disney Cruise Line's magnetic stateroom doors gives you so many fun options. The round porthole design on the door is a fun space to decorate around. The door design on the Disney Wish is shaped differently so keep that in mind if you're ordering door decorations that rely on that round design.
Shop door decorations on Etsy.
8. Join the Facebook group for your cruise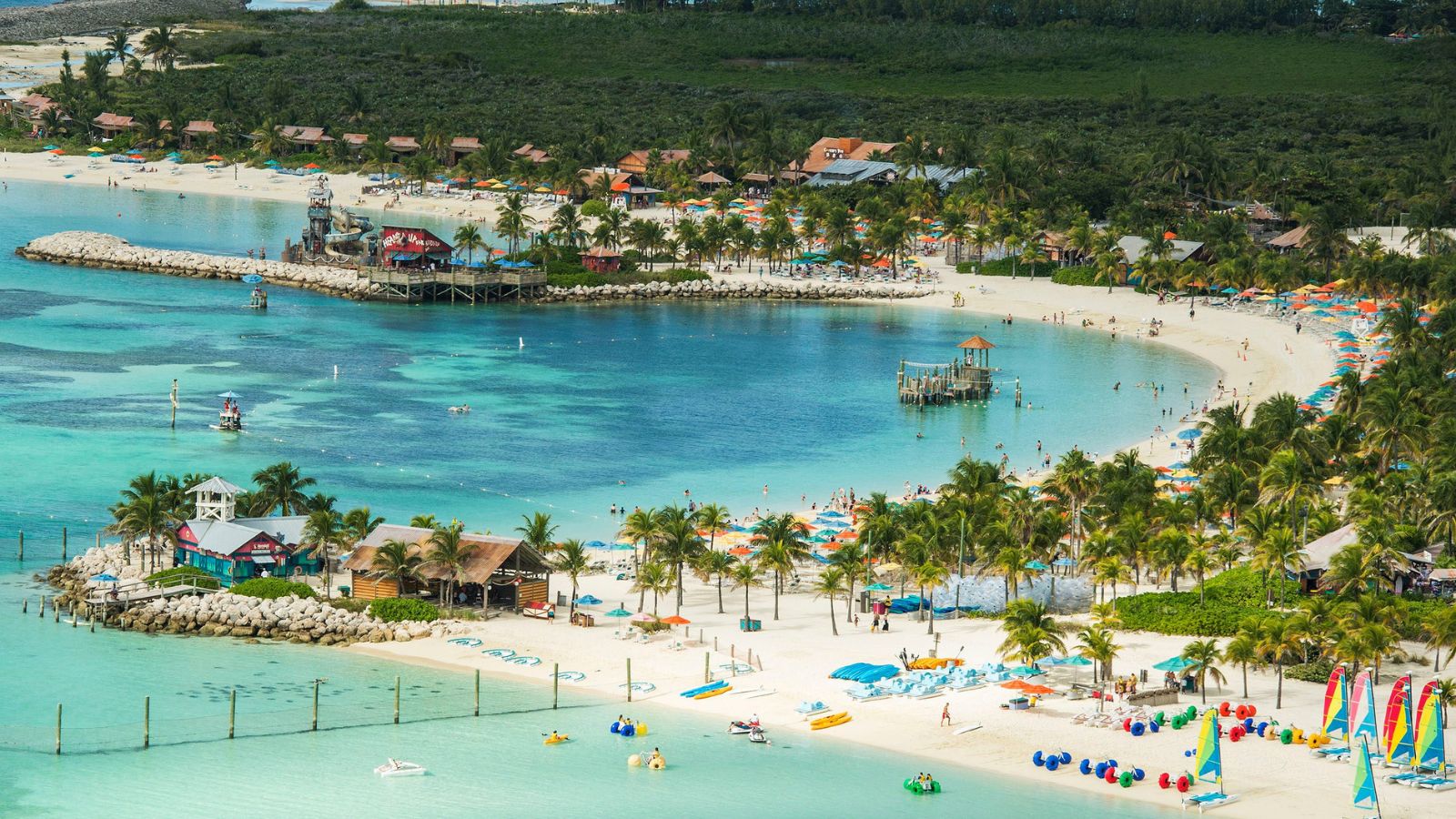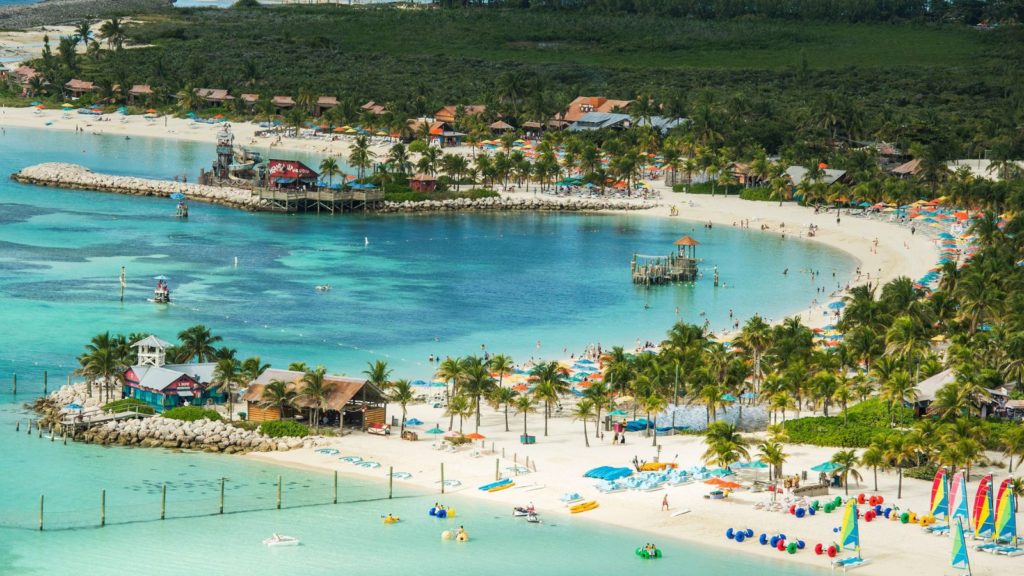 The odds are excellent that someone has started a Facebook group for the passengers sailing on your cruise. Find them by searching for the name of the ship and the date of the sailing.
These are unofficial groups, usually managed by experienced cruisers, not by Disney. It's not unusual for the group admins to be travel agents or travel content creators. These are usually drama-free online gathering spots to ask questions and make friends with other passengers before your cruise.
9. Learn About Fish Extender Gift Exchanges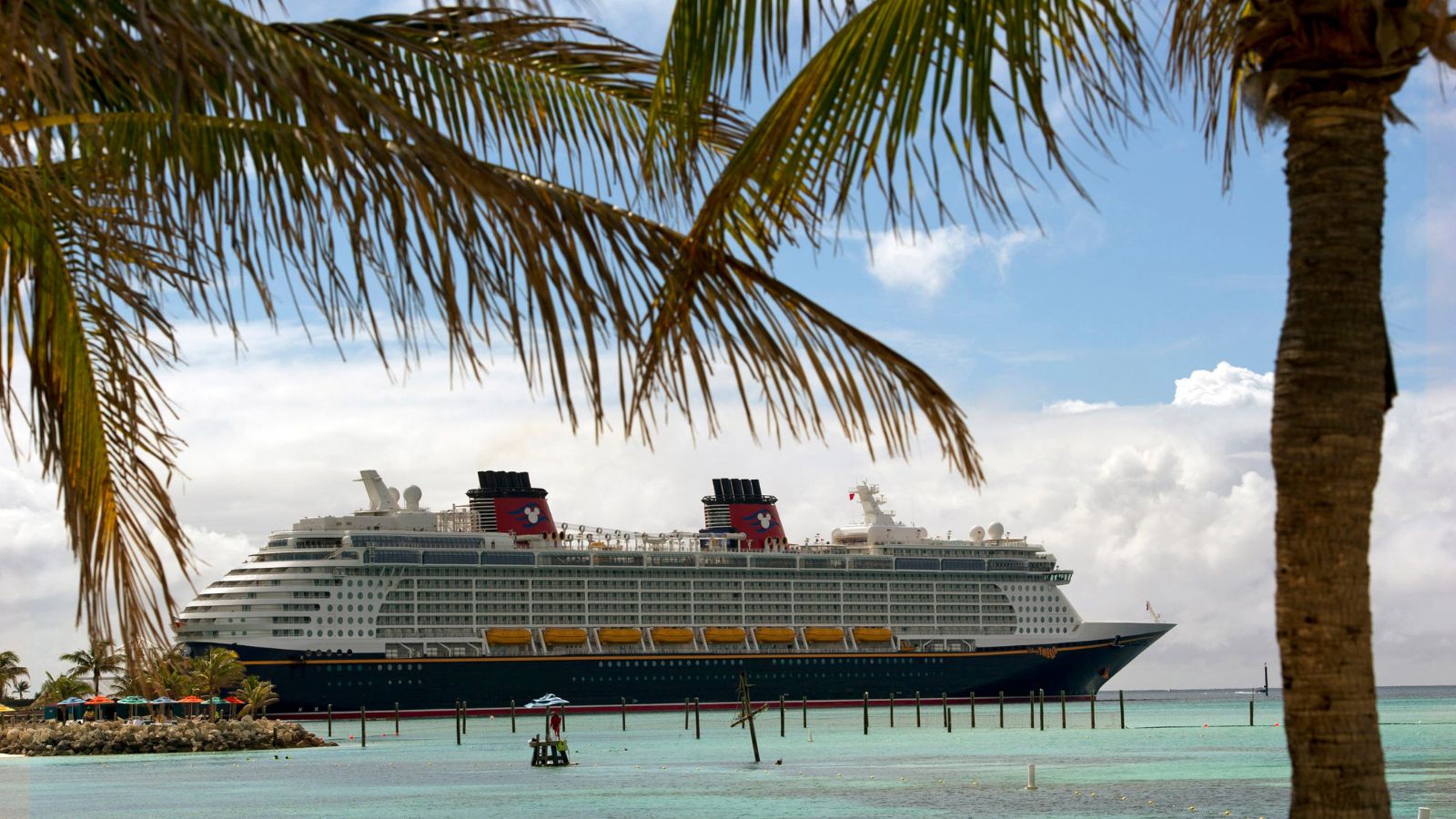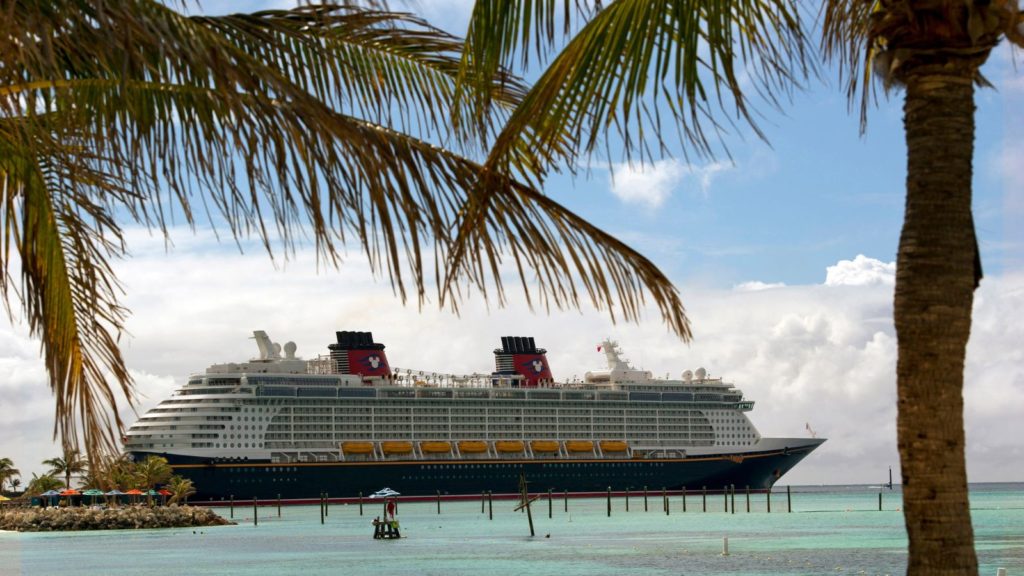 Fish extender gift exchanges are unofficial gift exchanges organized by passengers. These are typically organized within the cruise's Facebook group.
Fish Extenders are named for the small metal fish* outside stateroom doors that are used as a mailbox for any paperwork the cruise staff wants to distribute to you during your cruise. Most guests participating in a Fish Extender gift exchange will have some sort of Disney-themed handmade holder for other passengers to put their gifts in. If you don't want to make your own, Etsy sells them.
*On the Disney Dream and Disney Fantasy, Fish is on the port side and Seahorses are on the starboard side, but the concept is the same.
10. Make a must-do list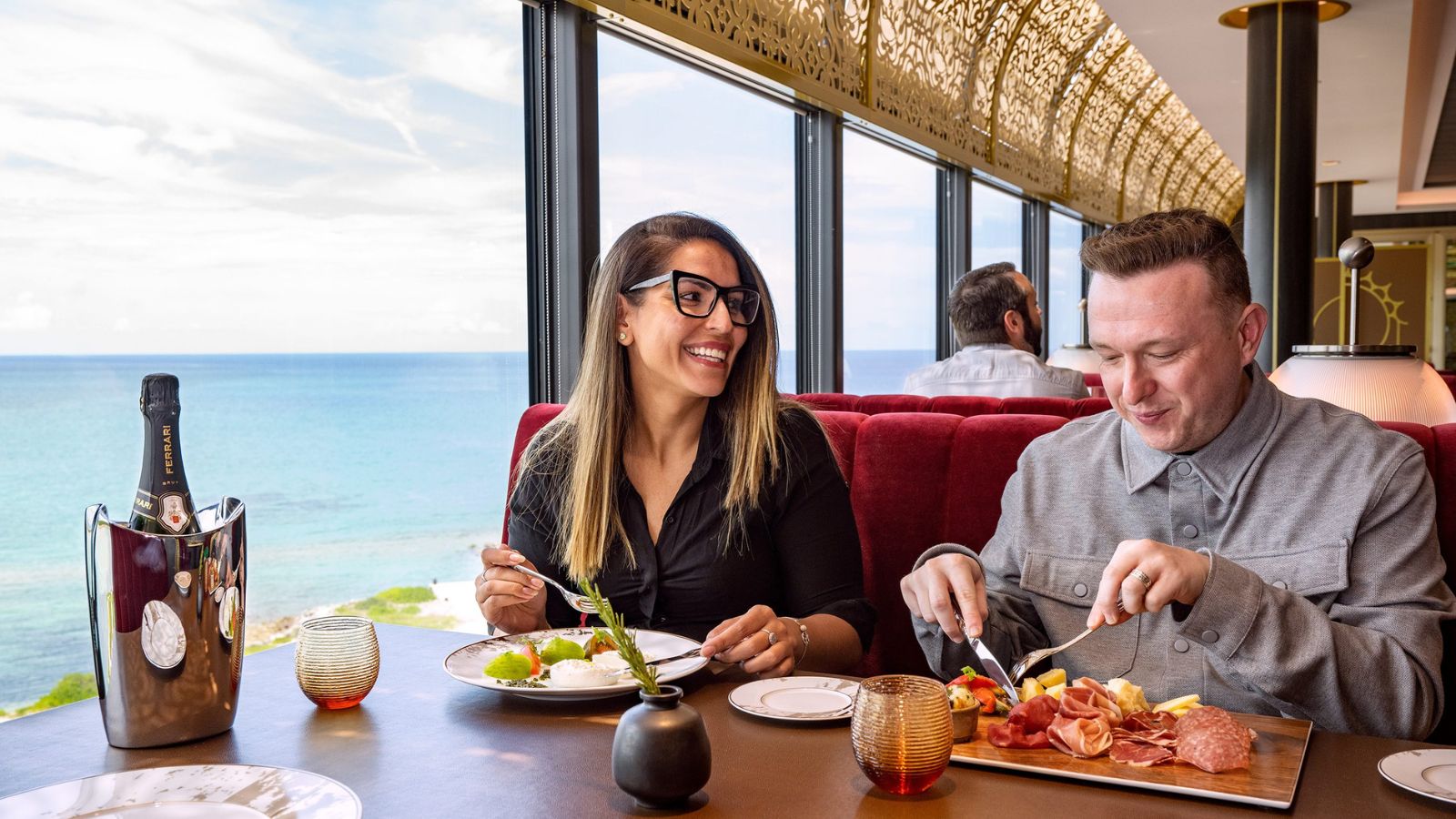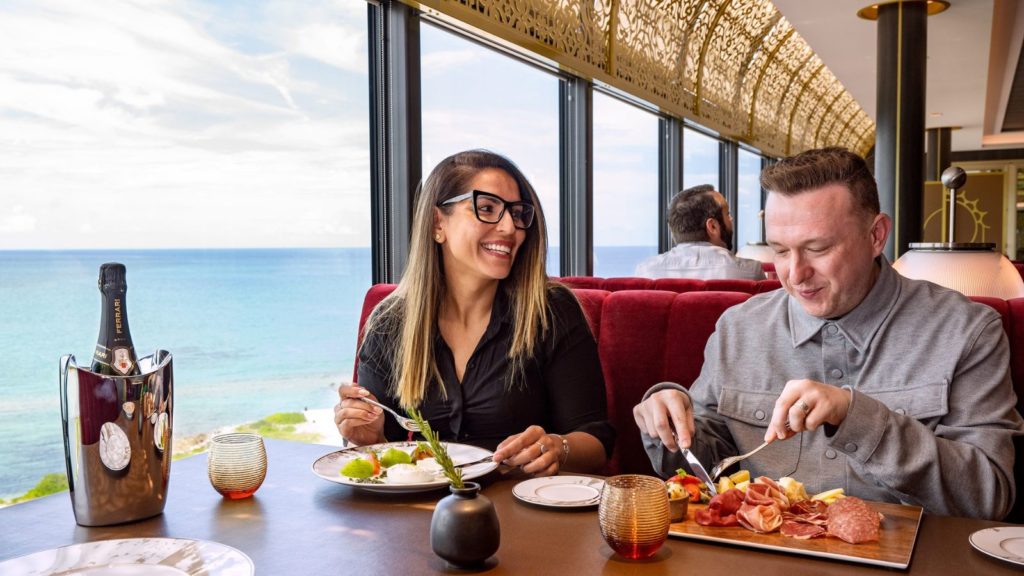 Do you want to have a massage on the beach? Dine Palo? Take a selfie with Minnie Mouse in her pirate costume. There is so much on a Disney Cruise and the time will fly. Jot down a list of things you'll be disappointed not to experience.
It's hard to do everything on a single cruise, so don't stress yourself out trying.
9. Book your next cruise on board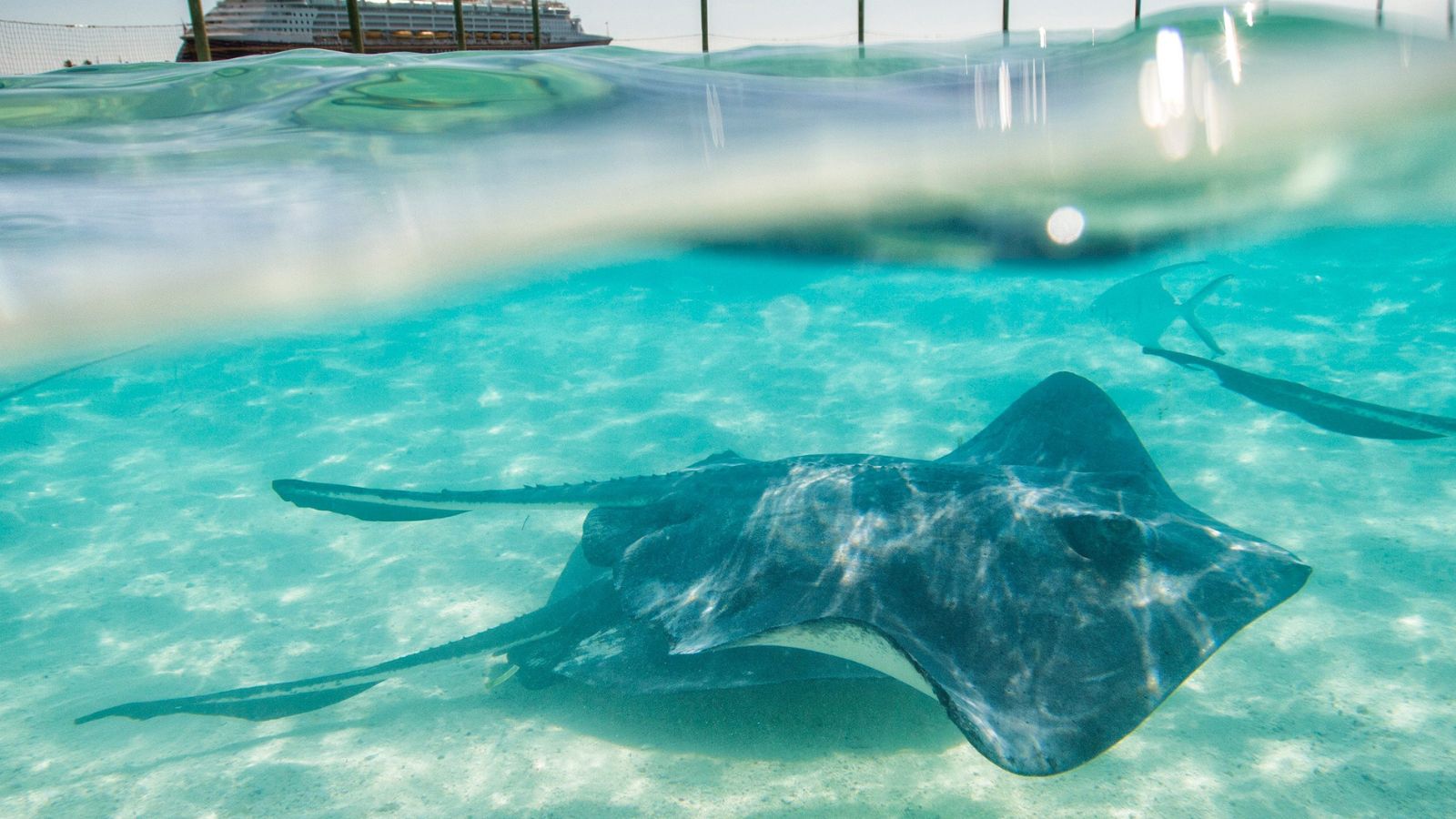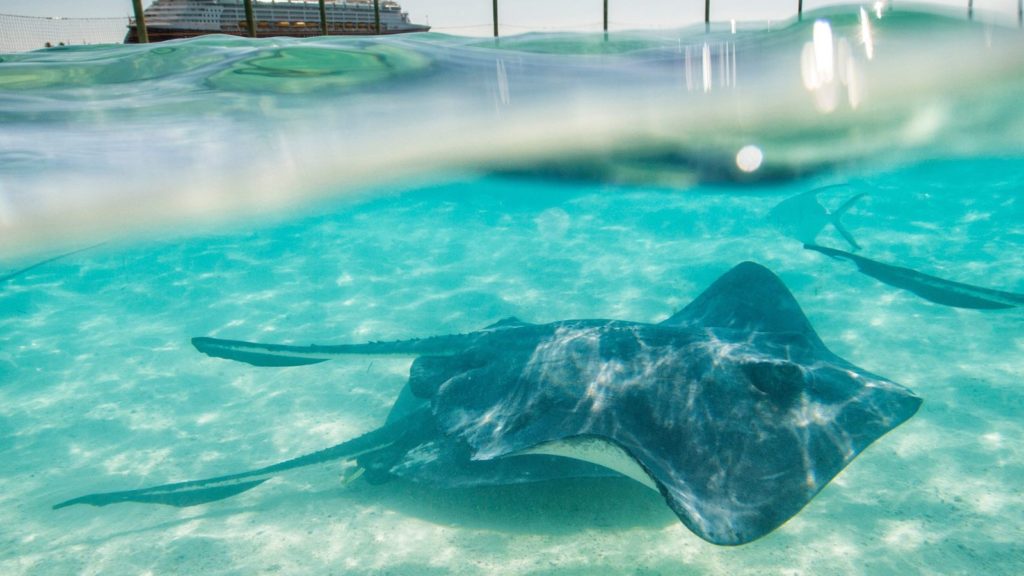 Book on board and receive 10 percent off a future cruise. The deposit is minimal and you don't have to book your cruise or pick your date. Your $200 deposit can be applied against a future cruise that must be completed within the next two years. Make sure you read the fine print because some restrictions do apply.
Disney Cruise Line doesn't offer a ton of sales or discounts so if you're having fun and see yourself doing another Disney Cruise in the next two years, booking the placeholder is pretty low risk. You'll get your deposit back if you don't book during the allotted time.
Related post: Best Disney Cruise Tips
10. Don't compare Disney to any other cruise line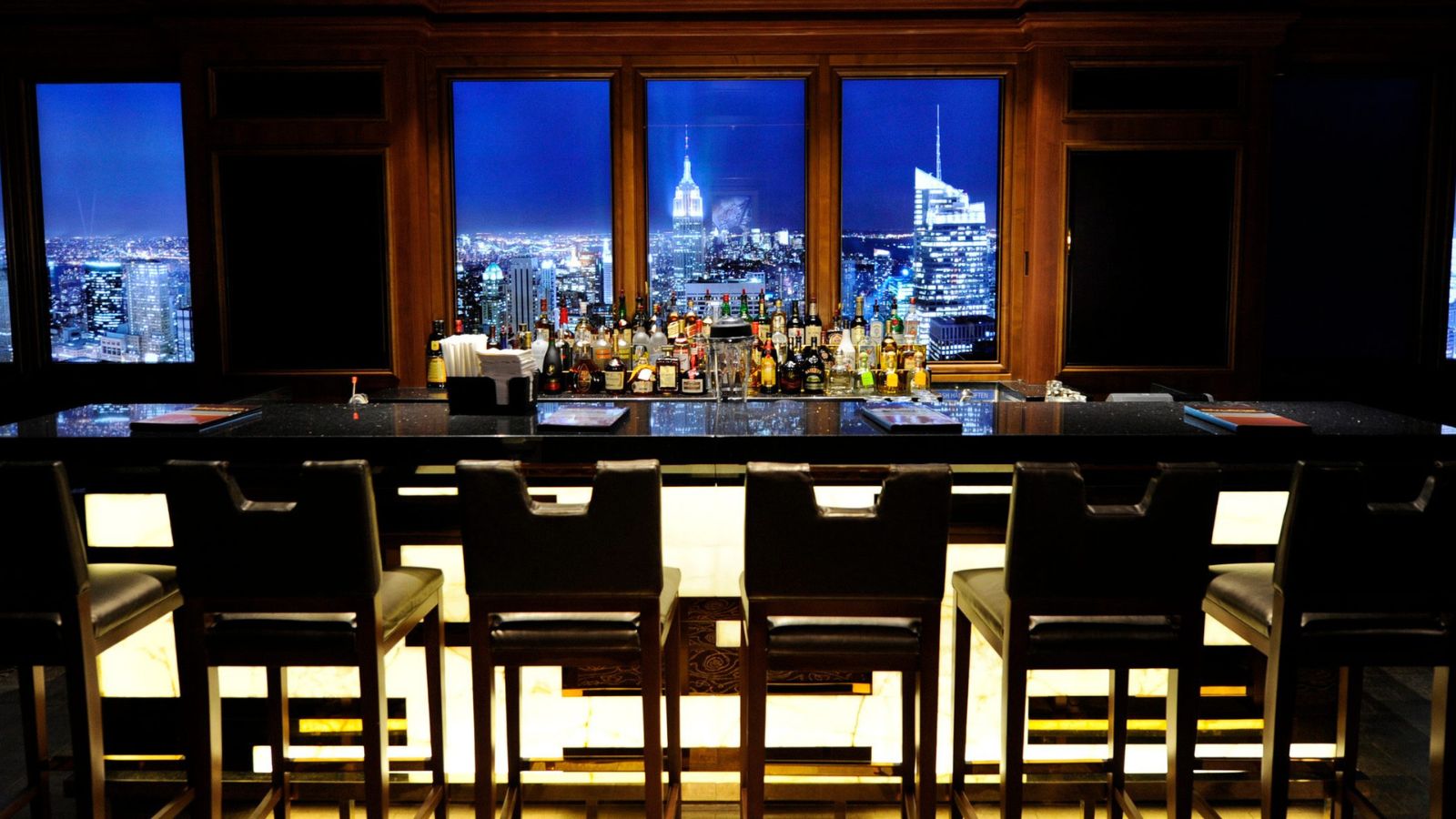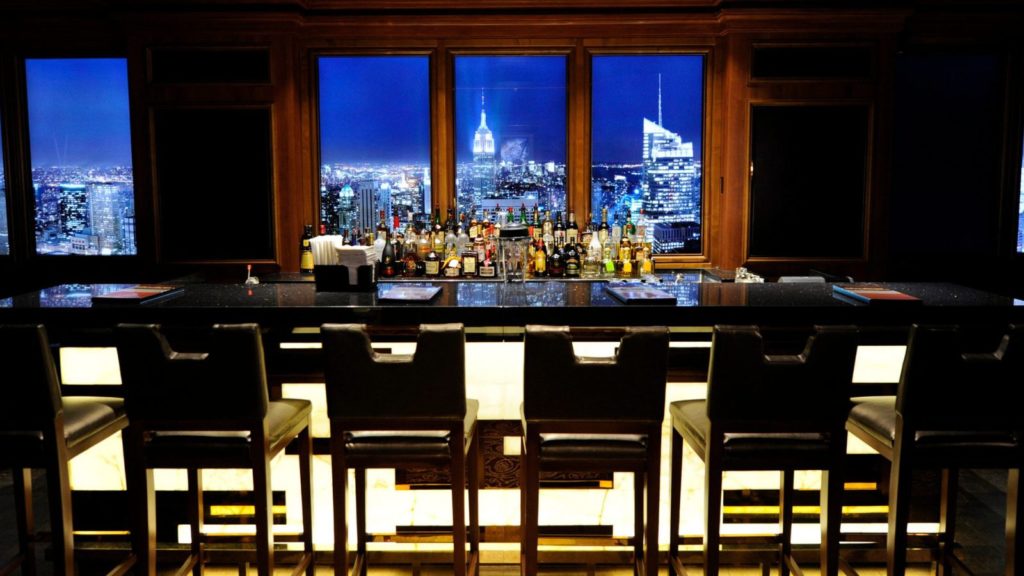 I will tell you that a Disney Cruise will spoil you for any other cruise line. A Disney Cruise is an experience all its own. If you're an experienced cruiser, you'll have some insider info that will help you rock your first Disney Cruise. But, a Disney Cruise is just different. It's special. It's magical.
It's like that crazy roller coaster ride where you get off, laugh, and immediately say "Let's go again." It's just like that.
You might also like:
14 things that are awesome about a Disney Cruise
1o tips to help you get the most out of Castaway Cay
Ultimate Disney Cruise Pack List