Homemade Refried Bean Recipe
(This post may contain affiliate links. Read my full disclosure.)
What's your favorite food? I have a hard time naming an absolute favorite but I do have a top five and a top 10. Refried beans are in my top five. I love refried beans mixed with rice and bean and cheese tacos on flour tortillas and refried beans on nachos – you get the idea. But, I don't love canned refried beans which used to be my only option when I wanted to make Mexican or Tex-Mex inspired food at home. Enter my homemade refried bean recipe.
Homemade Refried Bean Recipe
If you want to jump right to the recipe card, scroll to the very end of this post. Thank you so much for reading!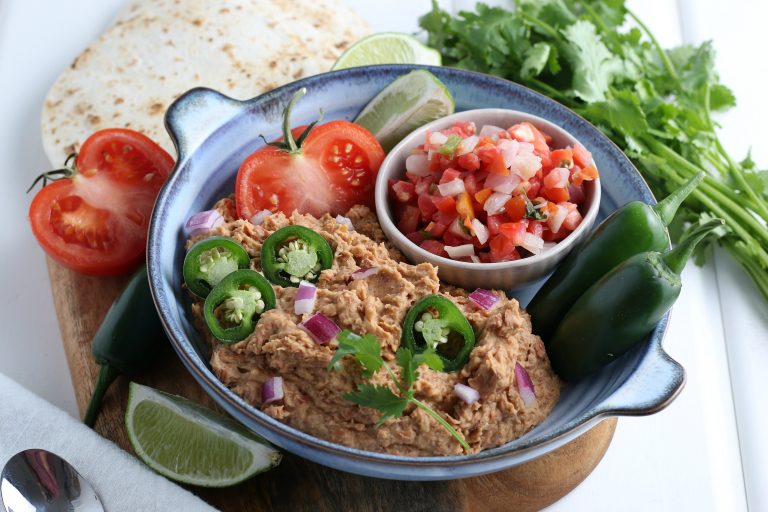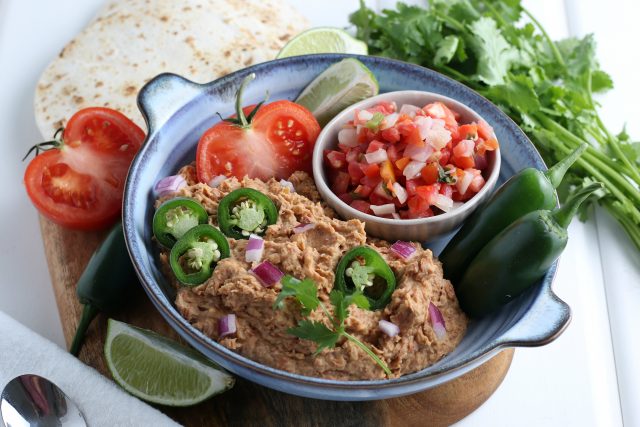 This is my quick refried bean recipe. I have another that starts from scratch with dry beans that's a little more involved and a little less healthy – this is my quicker and healthier but still better than canned refried beans any day recipe.
Disclaimer: We are a participant in the Amazon Services LLC Associates Program, an affiliate advertising program designed to provide a means for us to earn fees by linking to Amazon.com and affiliated sites. This post may also contain affiliate links to other sites where I will be paid a commission by the seller if you make a purchase. Thank you for supporting our website!
I've used vegetable broth in this recipe. However, I have subbed chicken broth in a pinch and I don't notice a huge difference in taste. If you don't care about the beans being vegetarian and want to use what you have on hand, chicken broth also works.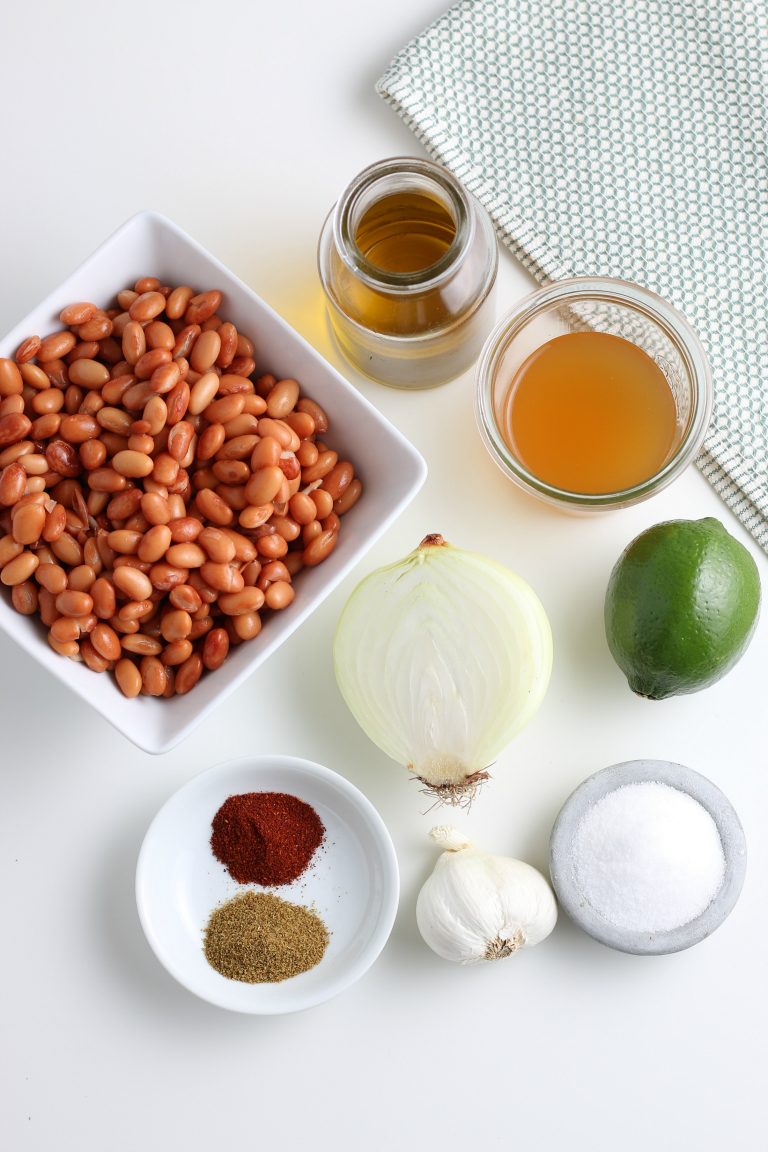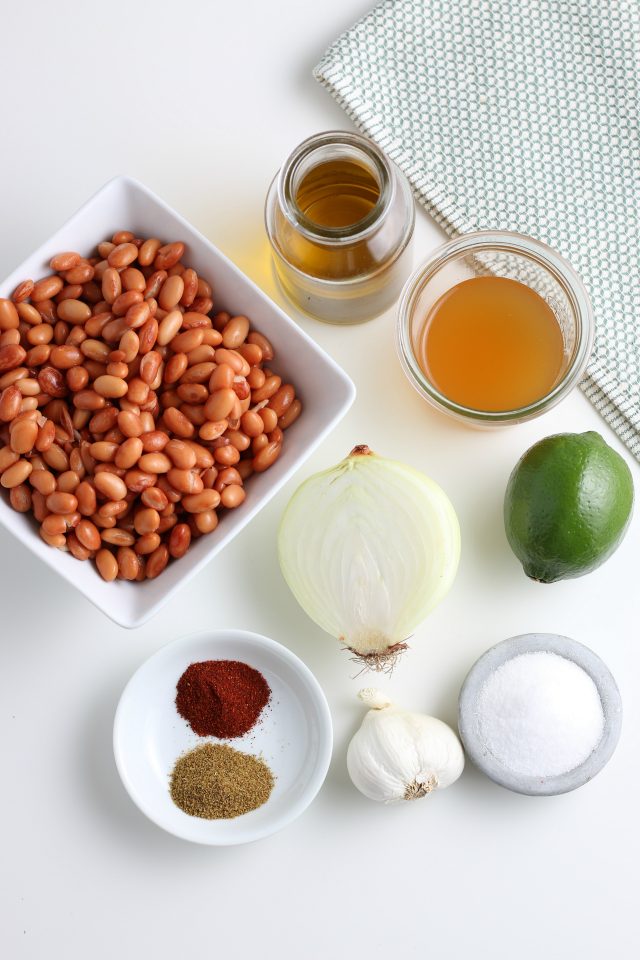 We buy onions in bulk and seal them in our vacuum sealer. We have had our vacuum sealer FOREVER. My husband had it before we got married and we've been together for almost 12 years. This one is similar to the one we use at our house.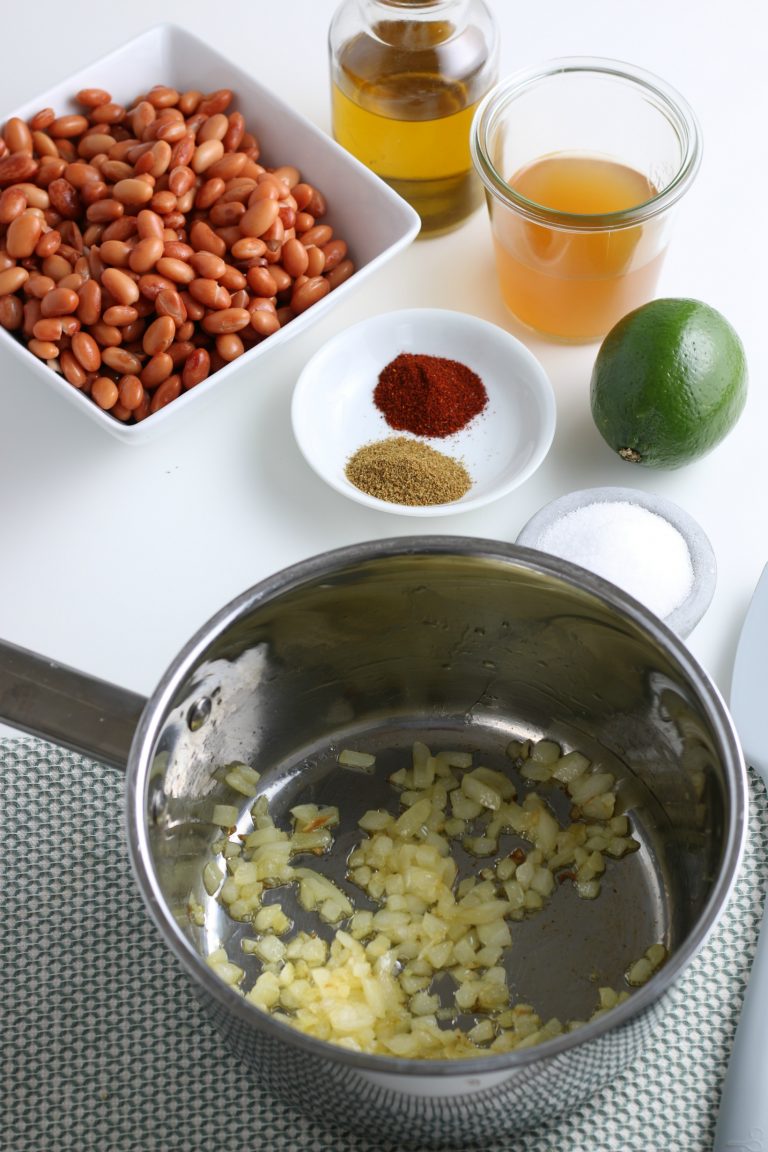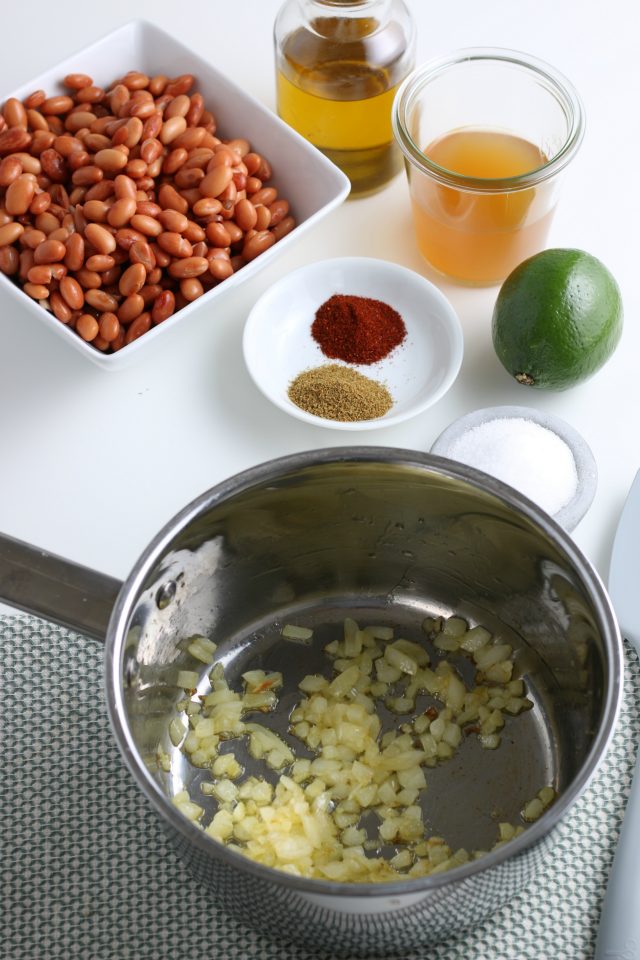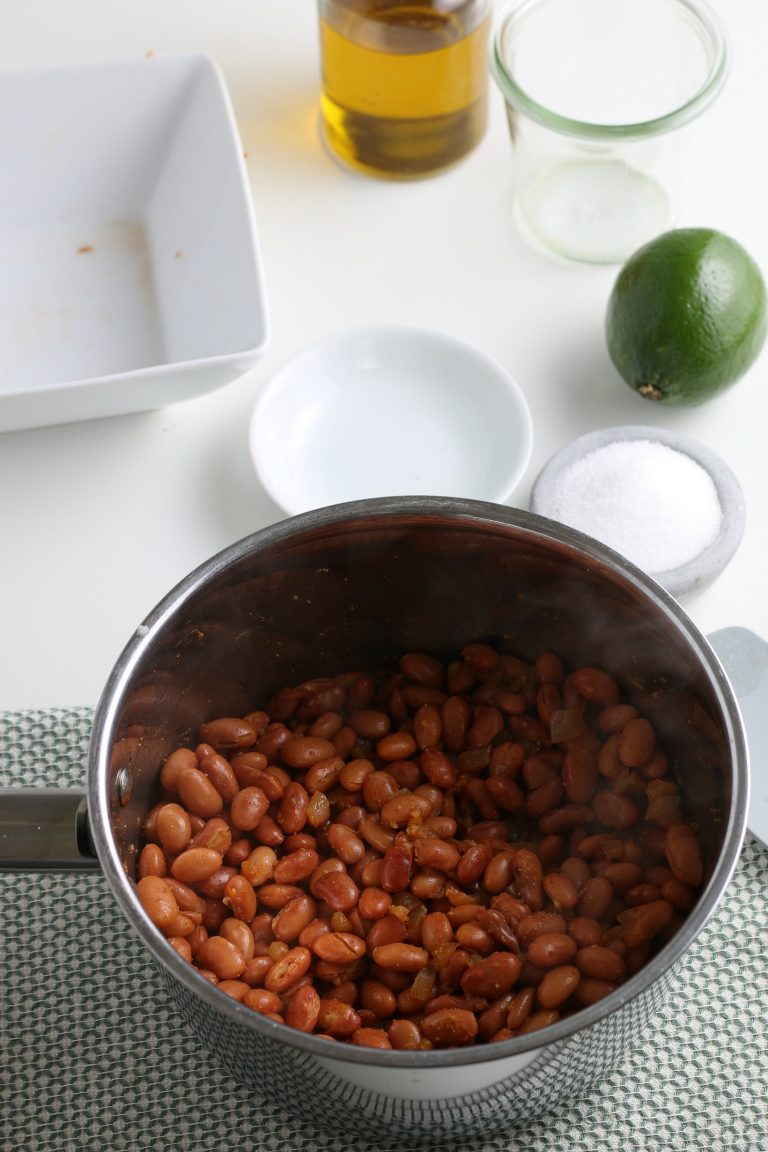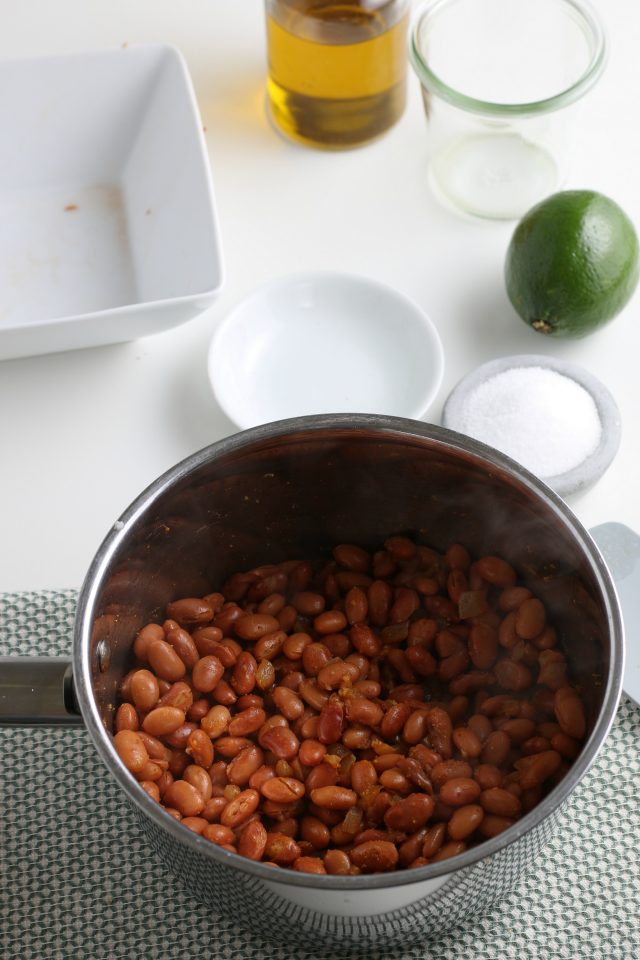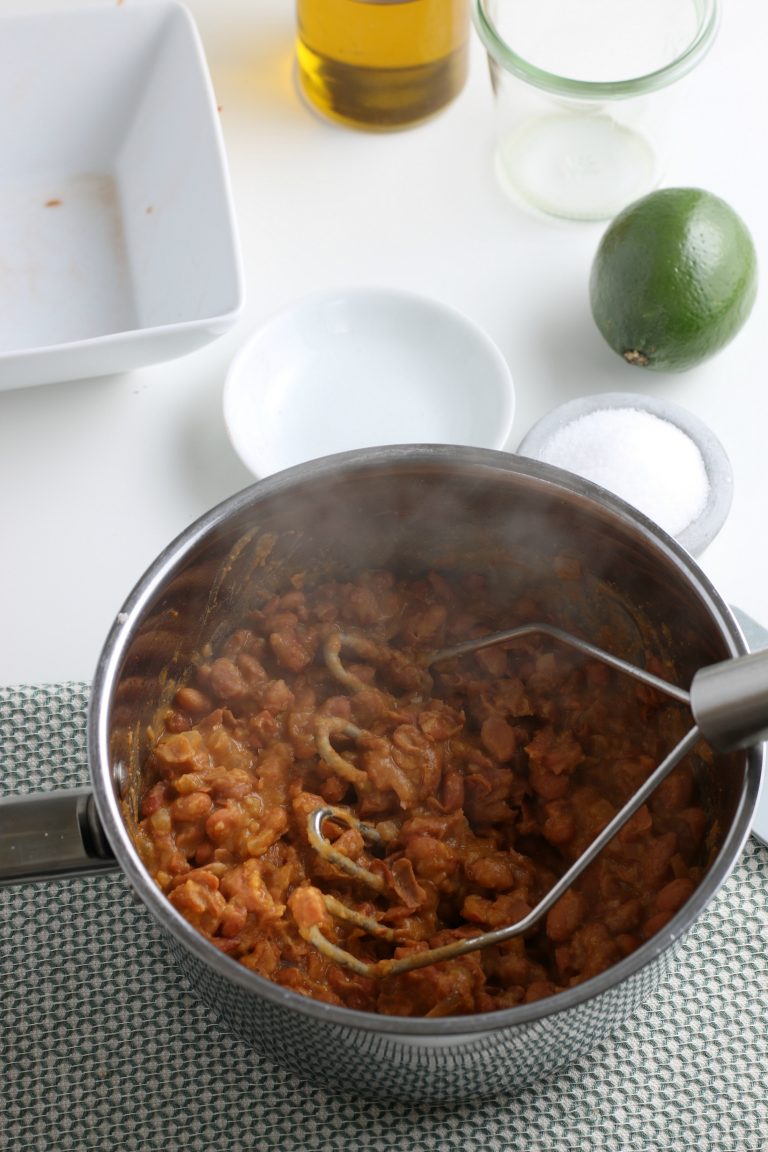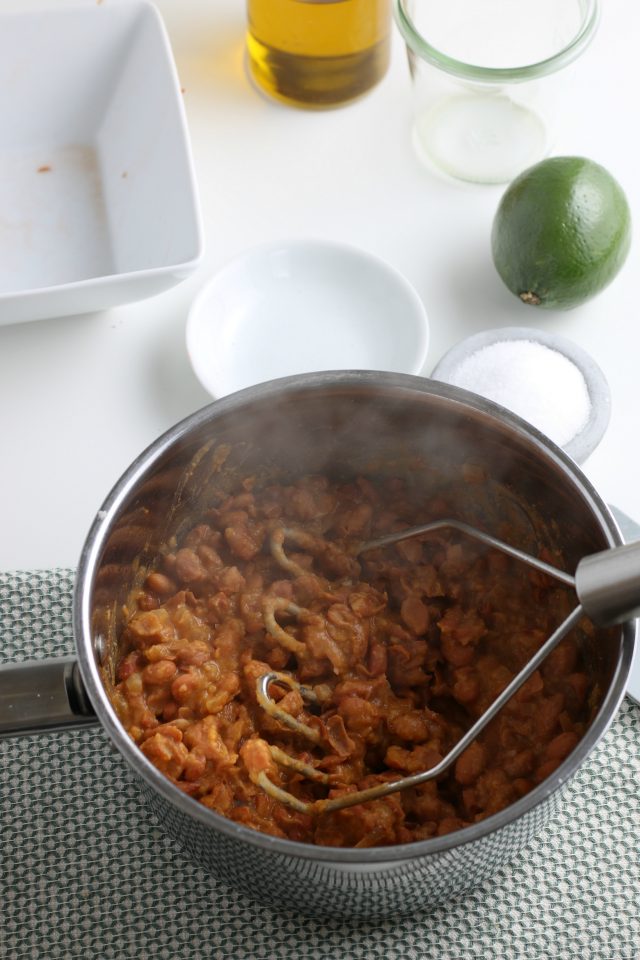 If you like chunkier refried beans (or want a little bit of an arm workout) you can use a potato masher. If you want a smoother consistency, you can put them in a food processor. I sometimes put mine in my Nutra Ninja and pulse for just a few seconds for ultra smooth refried beans.
I like thinner homemade refried beans in dips – like my layered bean dip – and when making nachos. I like thicker and chunkier beans for bean and cheese tacos or for beans served up on a plate as a side dish.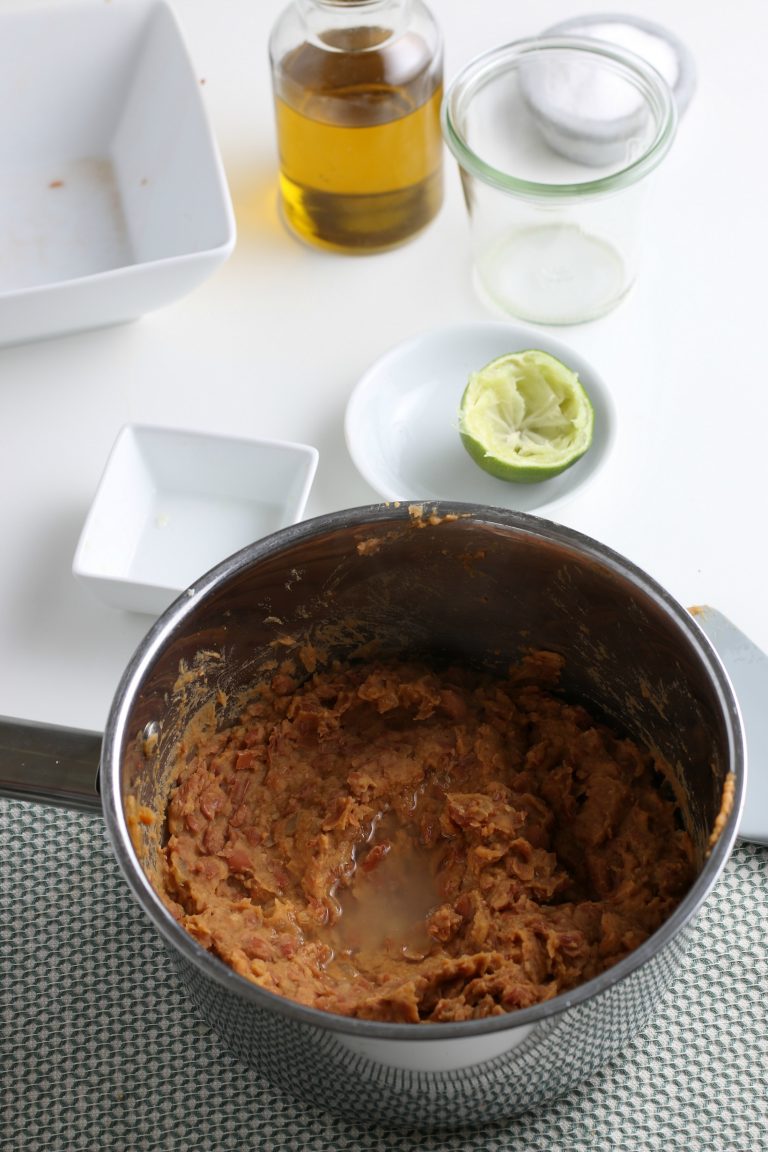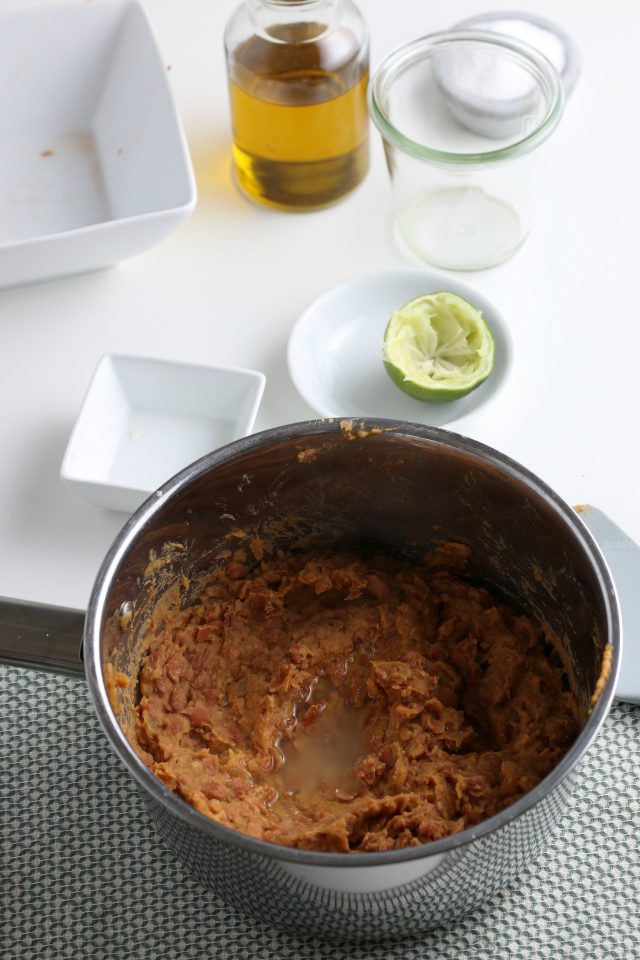 I like refried beans all by themselves and yes, I eat them cold out of the fridge, which everyone in my family thinks is weird. This version is a little healthier than beans made with bacon grease or lard.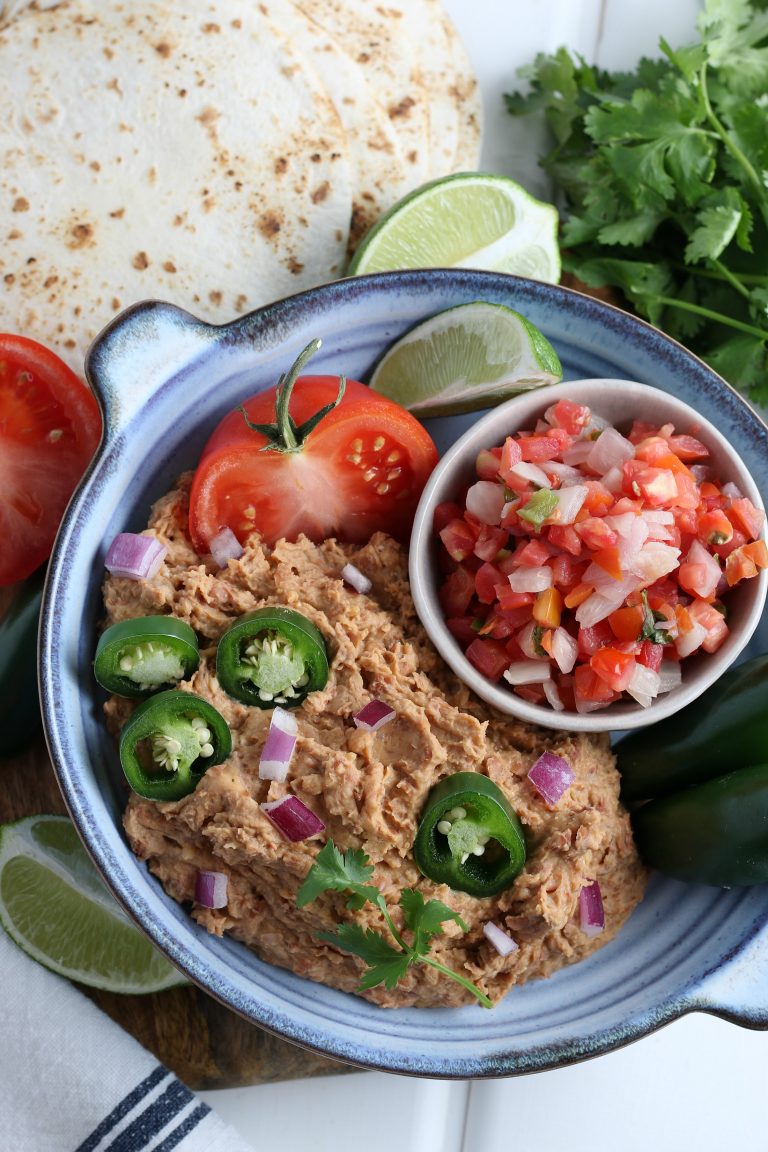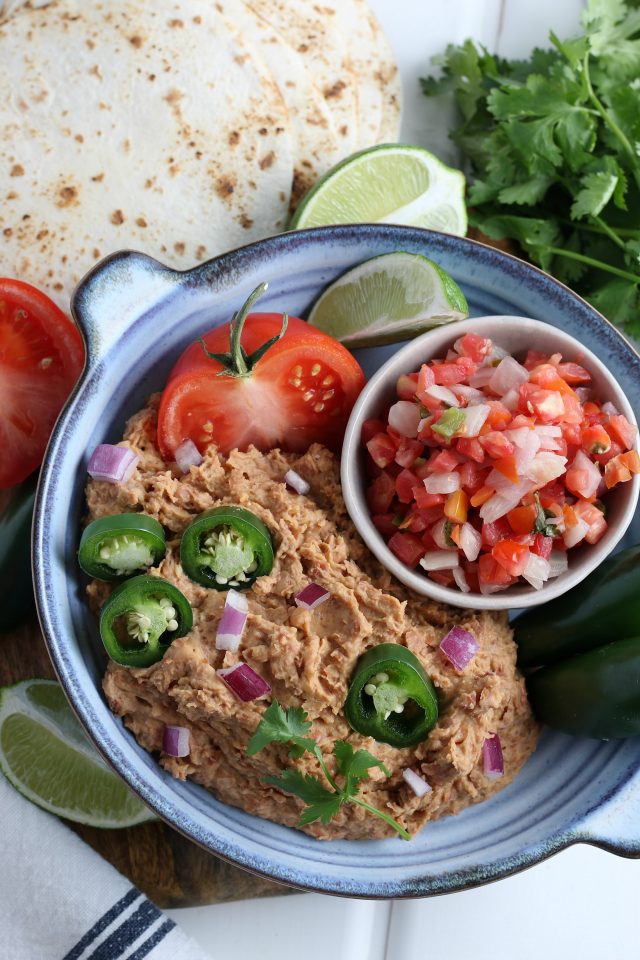 Next time a recipe calls for refried beans, whip up your own homemade version. This one beats the pants off the pre-made canned refried beans. They also make a perfect partner for tacos, so try this out for the next time you have Taco Tuesday at your house. And, while you're at it, try my baked chicken tacos.
Homemade Refried Beans
2 tbsp olive oil
1/2 cup finely chopped onion
2 cloves garlic, minced
1 tsp ground cumin
1 tsp chili powder
2 cans (15-16 oz) pinto beans, rinsed and drained
1/2 cup vegetable stock or broth
1 tbsp fresh lime juice
In a medium saucepan, heat olive oil and cook onions until soft and translucent, about 5 minutes.

Add garlic, cumin and chili powder

Cook about 30 seconds or until fragrant

Add beans and vegetable broth and stir to combine

Cover and cook over medium heat about 5 minutes

Remove lid and reduce heat to low, mash beans using a potato masher until desired consistency

Continue cooking for 3-5 minutes 

Remove from heat and add lime juice

Add salt to taste, if desired

Serve immediately or store in airtight container in the refrigerator

Add a little water or oil if the beans become dry