(This post may contain affiliate links. Read my full disclosure.)
If you're looking for something that's just a little different to spice up your taco Tuesday, try my baked chicken tacos. Have you ever baked your crunchy tacos in the oven? If not, you should try it because this is not only delicious, it's an easy weeknight meal for the insanely busy family. This is kind of a special occasion meal for us…we typically make it on Halloween before we got trick or treating. I'm not sure why I don't make them more often than I do because they sure are easy to put together.
Disclaimer: We are a participant in the Amazon Services LLC Associates Program, an affiliate advertising program designed to provide a means for us to earn fees by linking to Amazon.com and affiliated sites. This post may also contain affiliate links to other websites. If you make a purchase from one of my links, the seller pays me a small commissions.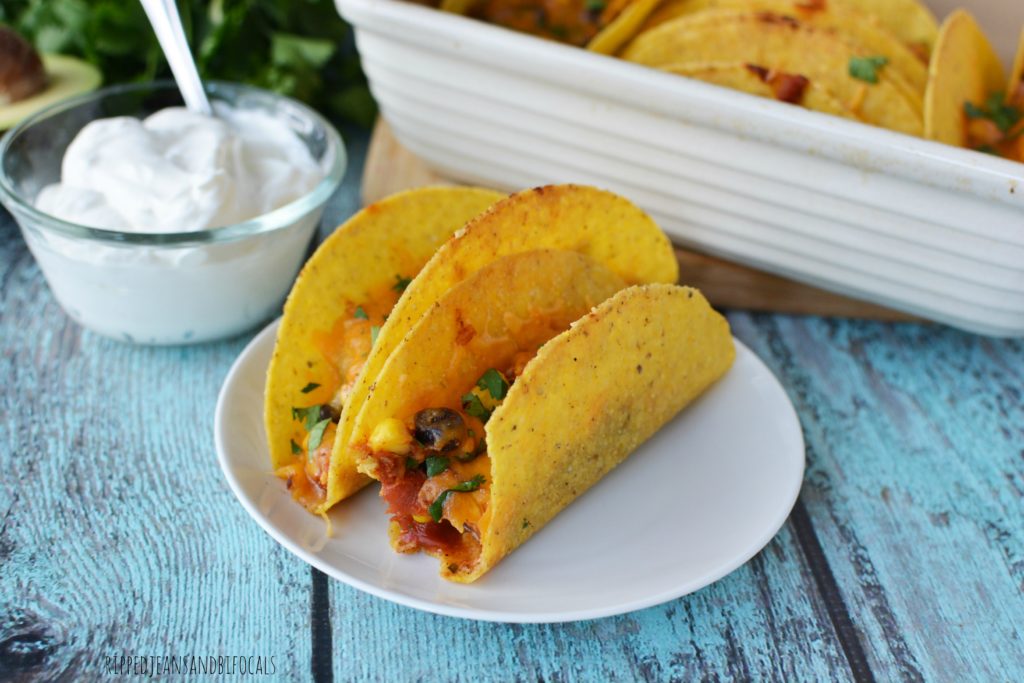 Also, I'm going to miss those California rolls because donuts and bacon are right up there with tacos in my book.
These baked chicken tacos can be made with ingredients you have on hand and you can get them on the table quickly.
I buy my chicken from Perdue Farms. They started up with their direct to consumer shipping service late last year and I love it. They offer a ton of selections for chicken and other products. The last time I ordered, I accidentally picked the package of chicken that was already pre-cut into chunks. It threw me off initially but it's perfect and such a time saver for a recipe like these baked chicken tacos.
Baked chicken tacos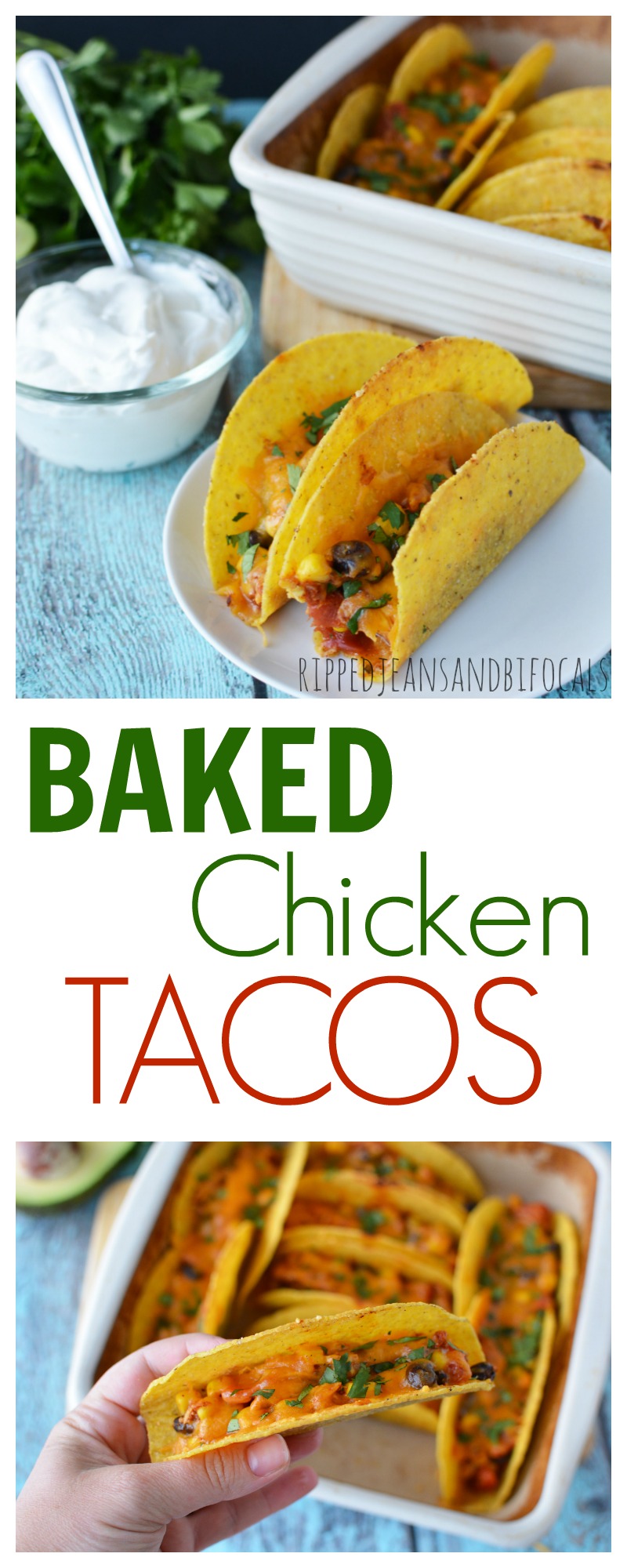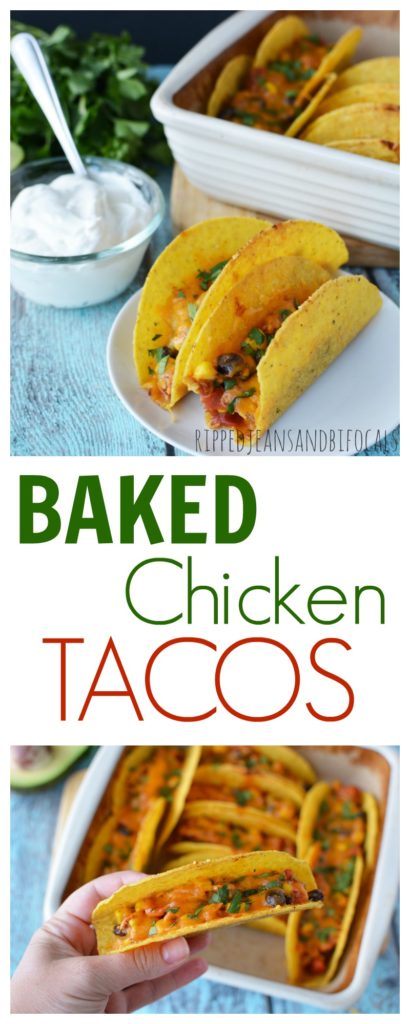 Ingredients:
10-12 taco shells
1 can, 14 oz, diced tomatoes
1 package taco seasoning
2 cups cooked shredded chicken
1 small can, 4 oz, green chilies
1/2 cup black beans, rinsed and drained
1/2 cup corn, drained
1 cup shredded cheddar cheese
chopped cilantro, sour cream and avocado, optional for serving
Directions:
Preheat oven to 400. Place taco shells into a square or rectangle baking dish.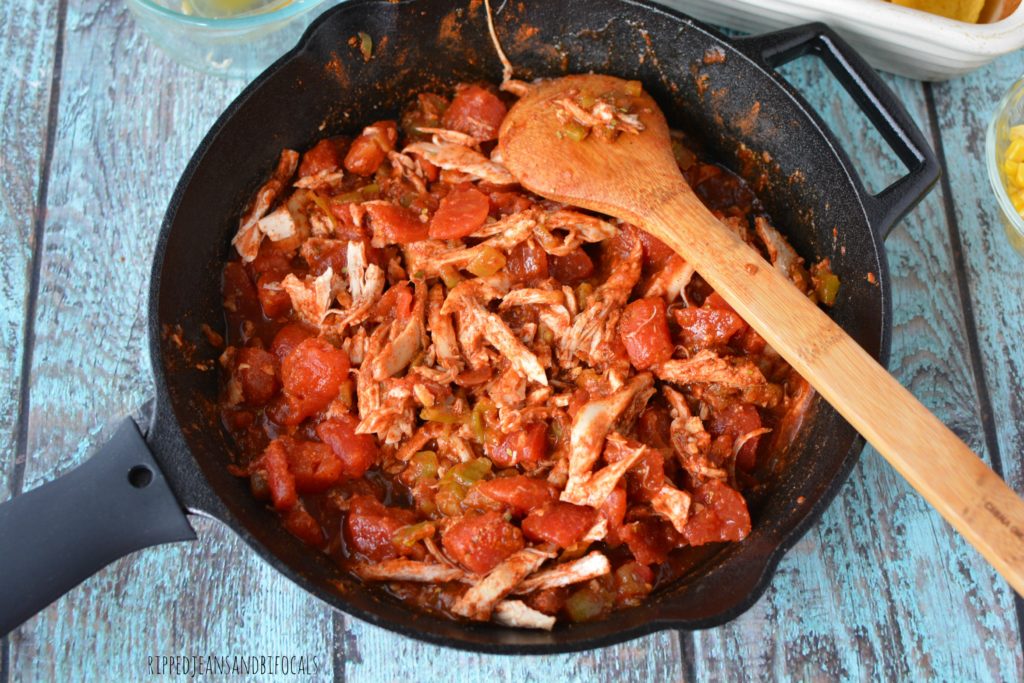 Add diced tomatoes, taco seasoning, chicken, and green chilies to a large skillet. Mix well and heat on medium heat for 5 minutes. Add black beans and corn and heat for another 1-2 minutes.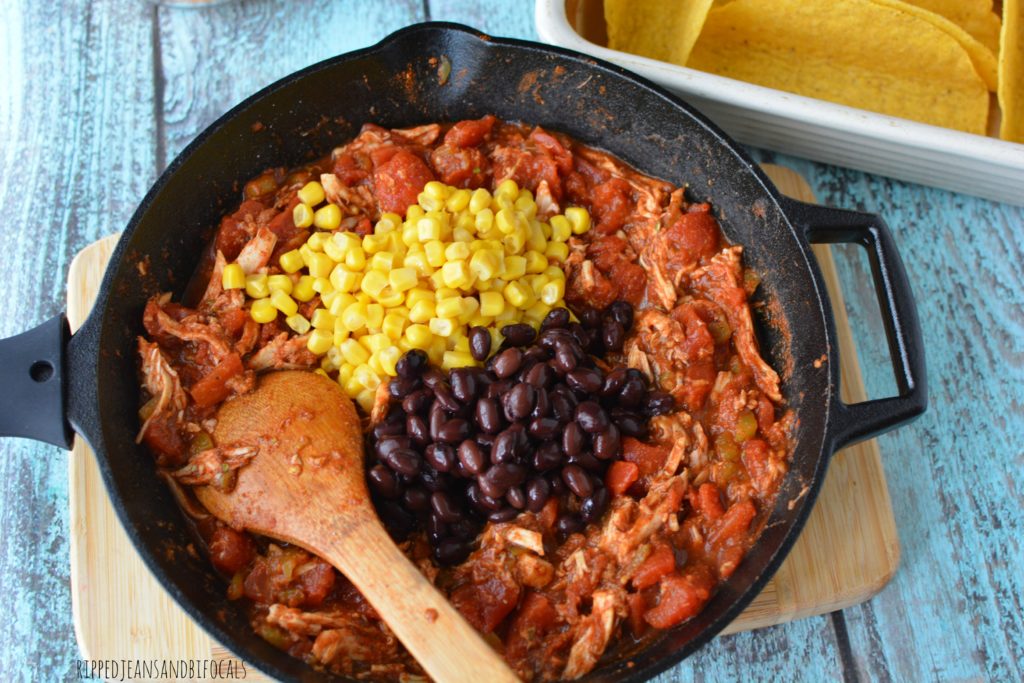 Spoon mixture into shells and top with cheese.
Bake for 10-12 minutes or until cheese is melted.
Garnish with chopped cilantro (unless you're one of those people who really, really hates cilantro) and serve with sour cream and avocado if desired.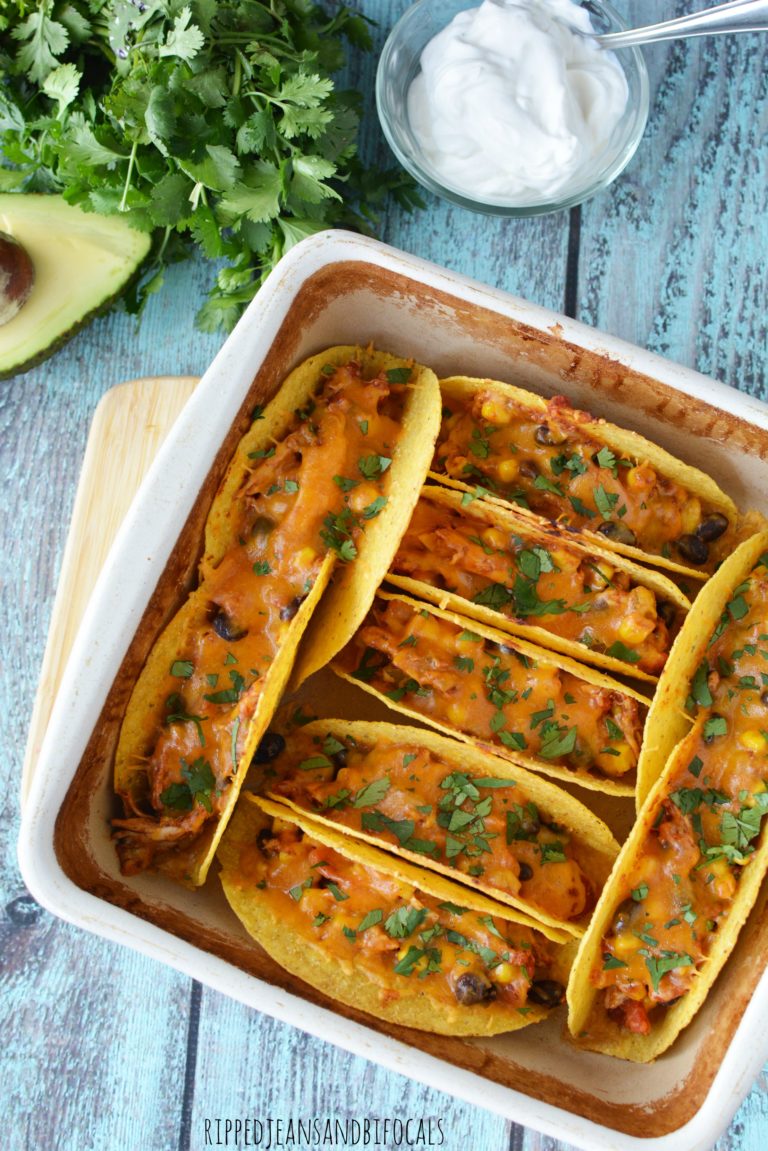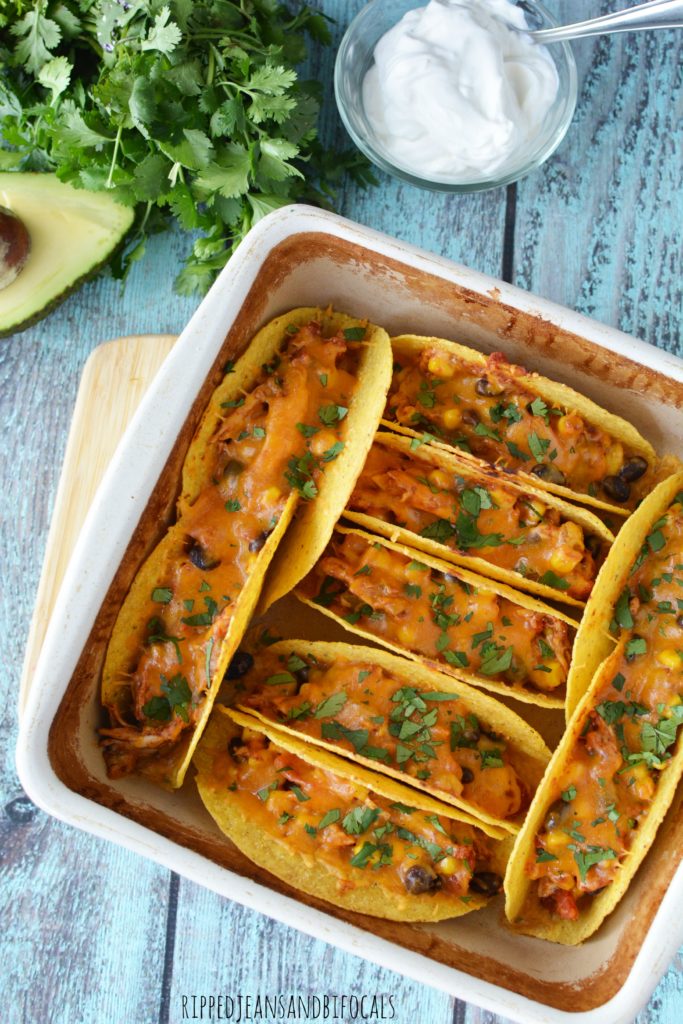 Enjoy!
You might also like: Taco Pie from When is Dinner