I booked an Amtrak Sleeper Car. Here's what I wish I'd known first
(This post may contain affiliate links. Read my full disclosure.)
I booked an Amtrak sleeper car from San Antonio Texas to Alpine Texas. Here's what I wish I'd known before my trip.
The Texas Eagle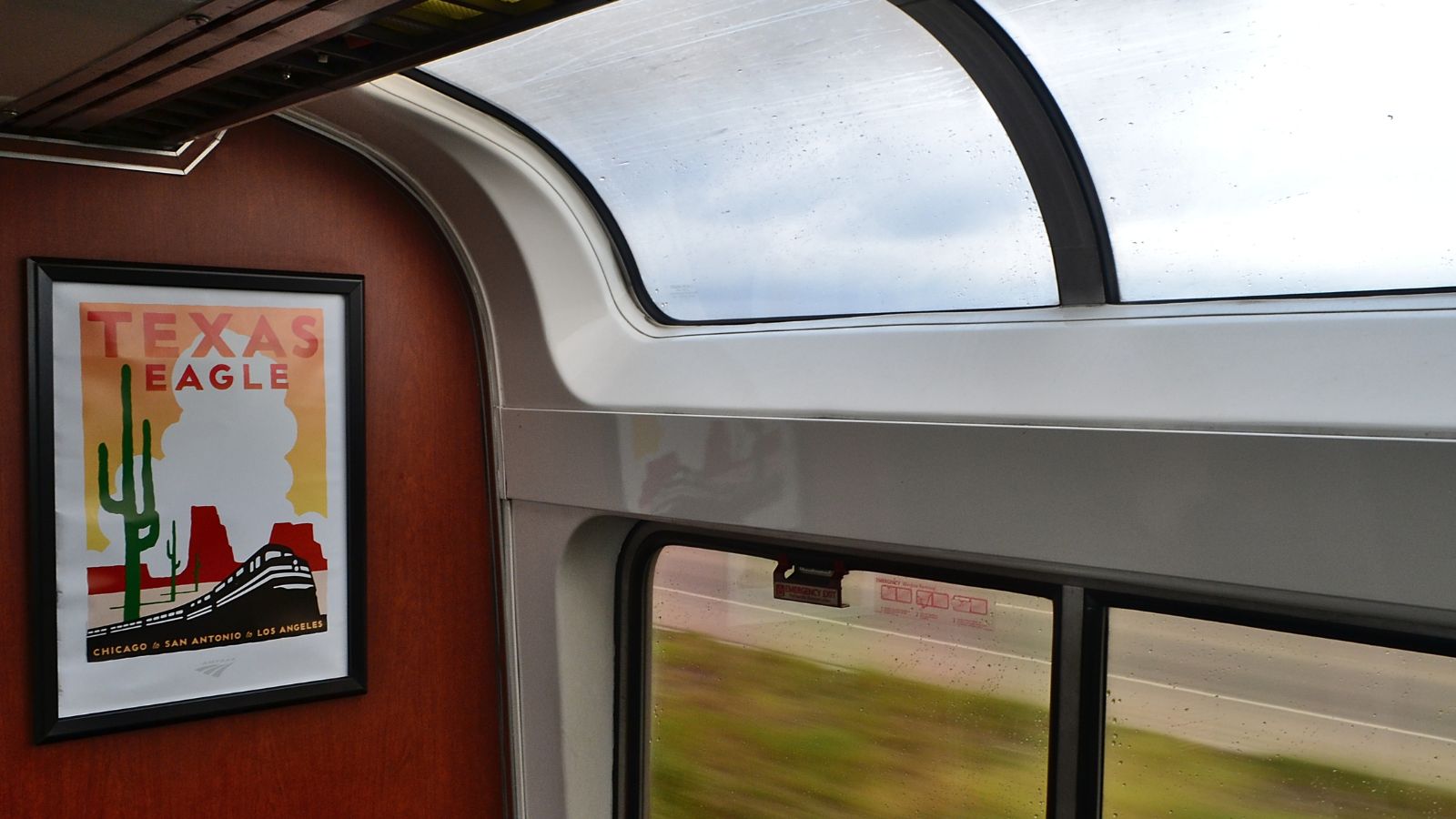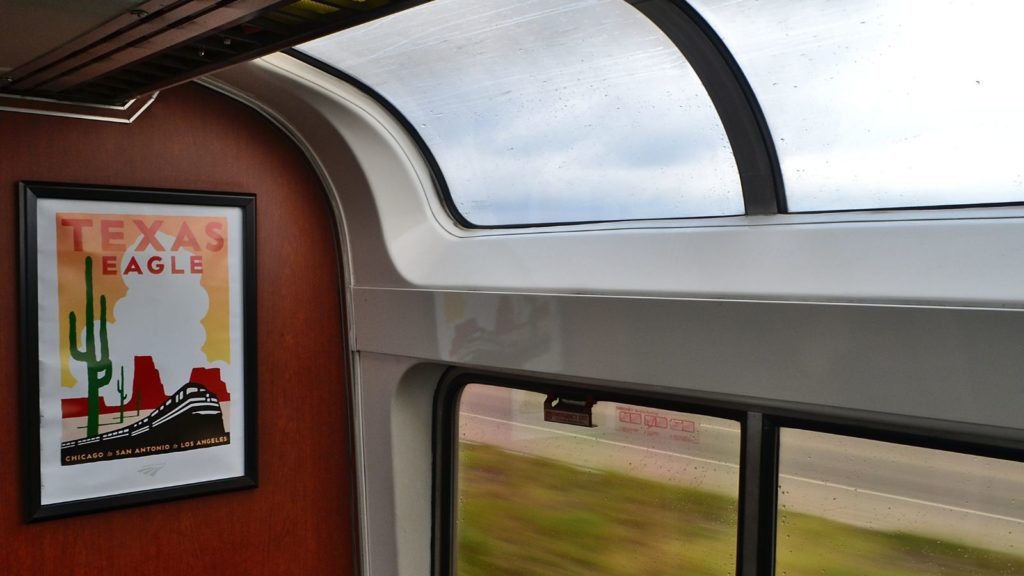 I planned to travel from my home in San Antonio to meet a friend to hike in Big Bend National Park. Amtrak's Texas Eagle and Sunset Limited train passes through Alpine, a small town 80 miles from the park, so I decided to skip the drive and take the train.
My train left at 2:30 a.m. (ouch!) and I needed to hit the ground running upon arrival, so I booked a sleeper car. I don't regret my decision, but here are eight things I wish I knew before booking an Amtrak sleeper car. If you read through my journey and come away with the opinion "She could have done better research," then I hope my my experiences can help you have a smoother, cheaper train adventure.
Here are eight things I wish I'd known prior to booking an Amtrak Sleeper Car.
1. How To Get Cheaper Sleeper Car Tickets
Bool as far in advance as possible. That's the secret.
Before you get too far into the trip planning process, check out the Deals section on Amtrak's website. You'll find a list of current specials that sometimes include enhanced senior or veteran discounts on select routes. The holy grail of Amtrak discounts is the BOGO offer. If you're flexible, this is the biggest money saver. Sign up for Amtrak's emails so you don't miss notifications.
I bought my tickets five days before my trip and paid about 40 percent more than I expected. The expensive lesson I learned was to buy tickets in advance for the best prices. Two to three weeks out makes a big difference in price.
2. The Differences Between Roomette And Bedroom
The big difference between a Roomette and a Bedroom on Amtrak are space and price. The Roomette can accommodate one or two people. The Bedroom has more space and a private toilet/shower area and can accommodate two or three people. I think three would be a tight squeeze.
If my trip would have been during the daytime or if I could have rested upon arrival instead of driving 80 miles to spend four hours hiking, I wouldn't have booked a sleeper car. I had to leave for the train station at 1:30 a.m. and needed to arrive rested, so I booked a Roomette so I could have space to stretch out and sleep.
Sleeper car amenities include blankets, small pillows, bottled water, linens, and access to a coffee station.
3. Not All Trains Have Wi-Fi
This was a shocker since I'm used to Wi-Fi being universally available. Since I rode during the night, this didn't hit me as hard as it could have if I'd have wanted to work or stream movies.
The stretch of the Texas Eagle I traveled went through rural areas where cell signals are notoriously absent. I had books downloaded, which worked for me since I slept the majority of my train ride. While the opportunity to unplug unexpectedly turned out to be nice, not everyone is going to see lack of Wi-Fi that way.
4. Amtrak's Dining car = fine dining
I had breakfast in the dining car and enjoyed views of the West Texas desert and the company of friendly fellow passengers. Meals are included for sleeper car passengers.
There are two dining styles in Amtrak dining cars: Traditional and Flexible. Traditional Dining is chef-prepared meals; Flexible Dining has a smaller menu and consists of hot and cold prepackaged food.
Your attendant will tell you which one is available on your train and assist you with making necessary reservations. They'll also inform you of meal times via PA system announcement.
5. Free Checked Bags
You're probably used to airlines charging for checked bags, unless you regularly fly Southwest Airlines. Amtrak allows two checked bags and two carry-on bags per passenger. If you're sharing your sleeper car, you'll want to maximize space. Tripping over suitcases will take your compartment from cozy to cramped. Put what you need for the trip in a carry-on and keep your space clutter-free.
If you're in an upstairs compartment (Superliner trains) then you might not want to drag a big suitcase up the narrow stairway, so that's another reason to take advantage of free checked bags.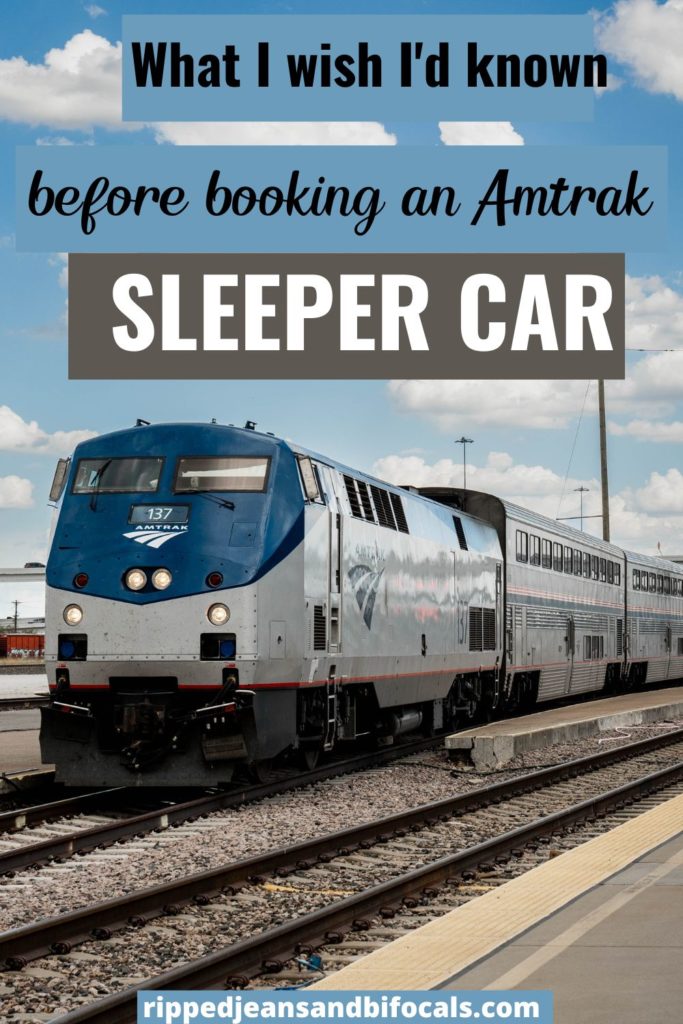 6. Amtrak's BidUp Service
Passengers can use Amtrak's BidUp to upgrade their seats. I booked a Roomette and used BidUp to upgrade to a Bedroom. Passengers will see the option to BidUp upon booking an Amtrak sleeper car.
BidUp will give you an idea of what amount you should bid. If your bid is too low, you probably won't be competitive, although you have no visibility of how many passengers are bidding. BidUp is a game of chance, although not gambling. If your upgrade bid isn't accepted, you won't be charged, so it's low risk.
I did a medium-high bid to upgrade from a Roomette to a Bedroom and ended up getting the upgrade. This afforded me more space and more money. I received the notice I'd been upgraded two days before my departure.
Take the time to research BidUp and read reviews before bidding. Research the price difference between what you already paid and the price of the accommodation you're bidding on. I upgraded with minimal savings. I'll never know if I could have been successful with a lower bid and overspent on space I didn't need!
7. You can't lock your train compartment From The Outside
I felt very safe going to sleep on the train. My door locked from the inside and my bedroom compartment on the Amtrak sleeper car had curtains so no one could see inside.
However, when I left to visit the observation deck and dining car, I discovered there was no way to secure my room from the outside. I carried my wallet and phone on my person but I took a chance and left my backpack with my laptop and other electronics concealed in my compartment.
Nothing bad happened but this could have ended differently. I recommend being very cautious about leaving your valuables in your sleeper car.
8. You need to tip
You need to tip your Amtrak sleeper car attendant and your dining room servers. Your attendant will alert you to stops and mealtimes and assist you with converting your seats into sleeping berths for the evening. They also provide fresh towels, bottled water, and other assistance upon request.
Your food (and one cocktail at dinner) are included in your ticket, but definitely take cash for tips. I recommend tipping the restaurant server per meal and tipping the stateroom attendant per day or at the end of the trip. They'll usually let you know if they plan to change shifts during your trip.
Would I Book An Amtrak Sleeper Car Again?
Yes. There's something about train travel that adds a little more spice to the act of getting somewhere. That said, although my fellow train travelers were sociable, I found myself wishing for a companion to share my experience with. Since I'm a more informed train traveler now and learned a lot from my own mistakes, I'd plan a future trip around fare specials and embrace a slower travel experience.