There are times when I'm sort of sorry we don't live in a climate with four distinct seasons. I'm sorry we don't get to experience the turning of the leaves or snow on Christmas. I'm not gonna lie, I spend most of the summer complaining that San Antonio is center of the sun hot…mostly because that is what it feels like. Zoo Lights at the San Antonio Zoo
But this season, I'm at peace with our summery weather in the winter. There's a lot to love about my town and wearing shorts in November and playing outside in the evening without freezing your patootie off is pretty cool. I had this revalation when my family visited Zoo Lights at the San Antonio Zoo this past week.
Experience Zoo Lights at the San Antonio Zoo in 2017!
We had a wonderful time at Zoo Lights. It was our first time attending this event and if you're in or near San Antonio or will be visiting in the 2017 holiday season, I strongly recommend you go.
As a Zoo Troop blogger, I receive free admission to the San Antonio Zoo and other perks and experiences throughout the year. All opinions are mine. This post may also contain affiliate links. Disclaimer: We are a participant in the Amazon Services LLC Associates Program, an affiliate advertising program designed to provide a means for us to earn fees by linking to Amazon.com and affiliated sites. This post may also contain affiliate links to other sites where I will be paid a commission by the seller if you make a purchase.
We were standing outside watching our kids play in the "snow." It was a November Friday night and I was wearing shorts and flip flops. Our kids were dancing around in the snow and loving the novelty of it all. I was loving the lights and Christmas music and the general Christmas vibe. I love Christmas and, for the record, I don't really hate seeing Christmas stuff in the stores in September.
But I remember swatting the fake snow with my hands and thinking "I'm glad this stuff isn't real snow."
I'm not sure what clicked for me but I liked that I was hanging out at the San Antonio Zoo on a Friday night in November wearing shorts and flip flops. I love our Texas Christmases. It's what I grew up with and what our boys are growing up with and we are so excited to add Zoo Lights to our list of holiday stuff to do.
Zoo Lights is happening now through December 31st from 12:00 to 9:00 p.m.
Zoo Lights is included with your Zoo Membership, so if you're a local, do consider membership. It's been an awesome experience for my family. There's so much going on at the zoo year 'round.
You can also experience Zoo Lights with a Fun Day Ticket. This gets you zoo admission, a train ride, a carousel ride and a small fountain drink.
These are some seriously beautiful Christmas lights. My pictures do not do this place justice. See also a new camera lens is on my Christmas list. Santa is always watching and listening, right?
In addition to the beautiful lights throughout the zoo, there are also some fun seasonal activities, such as s'mores and cocoa, a beautiful light and music show, and camel rides.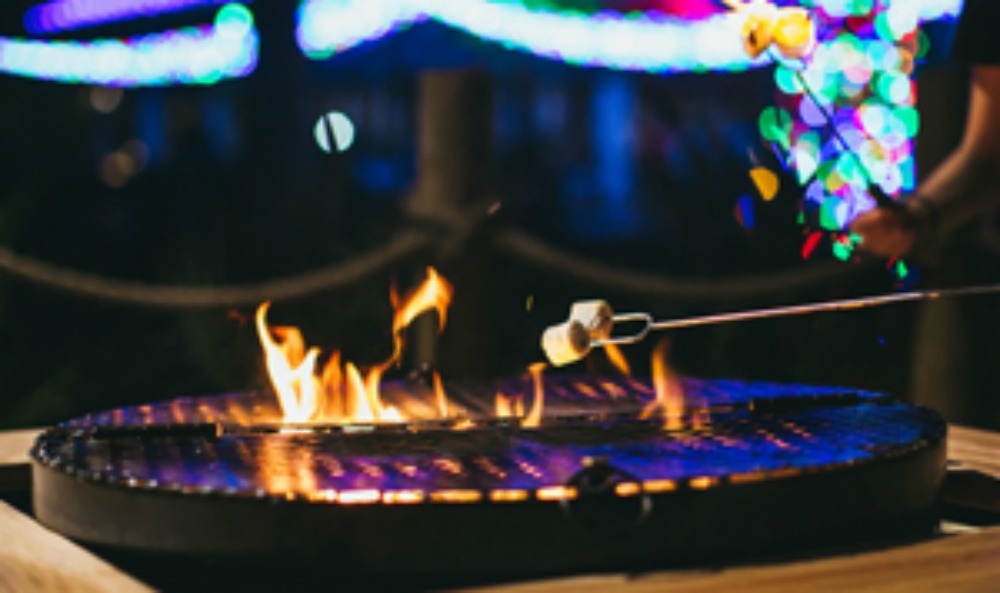 There's also a fun, new dining experience, Mrs. Claus' Diner, that is NOT to be missed. Join Mrs. Claus for story time and a delicious dinner that includes lots of yummy Texas favorites, like chicken fried chicken, sirloin steak, herb butter mashed potatoes, Texas-style green beans, sweet potatoes and rolls.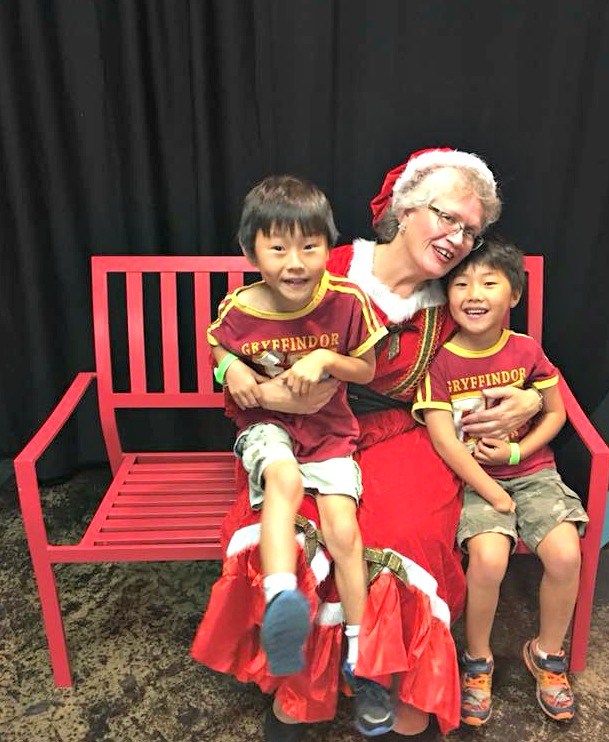 After you eat your main meal, you can decorate cookies with Mrs. Claus before heading across the street to Santa's workshop for a picture with the big man himself. A picture is included in your dinner price, although there are other packages available for purchase.
Mrs. Claus' Diner was super fun and the food was delish. The event starts at 5:00 p.m. on select nights and lasts about an hour. It will be nice and dark afterwards and you can wander through the zoo afterwards and check out all of the lights and see the animals.
And, in the words of George Strait, "There may not be snow in San Antonio, but it's a Texas Christmas to me."
While a part of me will always sigh with envy over my Northern friends' beautiful, snowy Christmas pictures, I think this is the year I've made my peace with my Texas Christmases.
Thank you for reading! If you have a "Christmas stuff to do" board on Pinterest, please pin this!
You might also like:
Zoo Boo at the San Antonio Zoo