May the Fourth Be With You – SOLO: A Star Wars Story Coloring Pages
(This post may contain affiliate links. Read my full disclosure.)
May the fourth be with you, y'all. Happy Star Wars Day and happy we have exactly 21 days until SOLO: A STAR WARS STORY hits the theaters day! The people that live at my house are looking forward to this one BIG TIME. I came a little bit late to loving all things Star Wars but I got here and that's all that matters, right? We're celebrating  with SOLO: A STAR WARS STORY coloring sheets. Fun!
SOLO: A Star Wars Story Coloring Sheets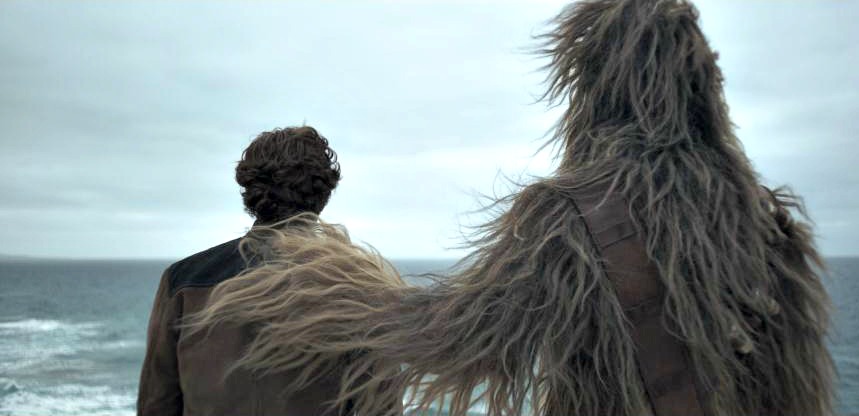 I've got nine coloring and activity pages for you to enjoy. I've linked them in this post so you can simply click on the PDF file, print and enjoy. Over and over, if you like. Aren't printable coloring pages like the best thing ever? If you're looking for something to do with your kids that doesn't involve a screen or if you just want to geek out over Star Wars stuff together (I highly recommend this third option) then I'm your girl.
[Tweet "May the 4th be with you w/these #HanSolo coloring sheets @HanSolo2018"]
I'm so happy my kids have "their own" Star Wars stories to embrace and enjoy. I love the creativity that has gone into telling the story of how Han Solo and Chewy got started together and I can't wait to see it unfold. Disney has seriously outdone themselves with amazing movies this year. Do a little coloring while you wait for this next gem to hit the theaters. And, coloring isn't just for kids – it's a great stress-reliever for adults, too! I might have gotten the colored pencils out and made my own little creation with these SOLO: A STAR WARS STORY coloring sheets.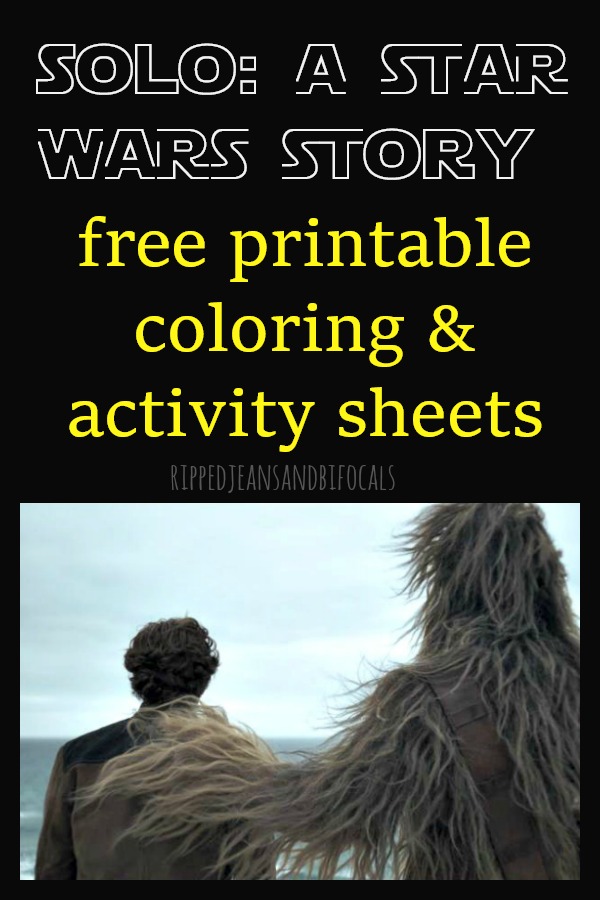 ABOUT THE MOVIE
Board the Millennium Falcon and journey to a galaxy far, far away in SOLO: A STAR WARS STORY, an all-new adventure with the most beloved scoundrel in the galaxy. Through a series of daring escapades deep within a dark and dangerous criminal underworld, Han Solo befriends his mighty future copilot Chewbacca and meets the notorious gambler Lando Calrissian, in a journey that will set the course of one of the Star Wars saga's most unlikely heroes. The film stars Alden Ehrenreich, Woody Harrelson, Emilia Clarke, Donald Glover, Thandie Newton, Phoebe Waller-Bridge and Paul Bettany.
We can't wait!
Download your coloring and activity pages right here. And, may the fourth be with you.
You might also like:
Teaser trailer for Han Solo: A Star Wars Story