On a beautiful November day, my family and I donned our shorts, slapped on some sunscreen and headed to SeaWorld San Antonio for some Christmas fun.
Sigh.
Yes, it's still pretty warm and balmy here but we don't let that get in the way of our merry-making.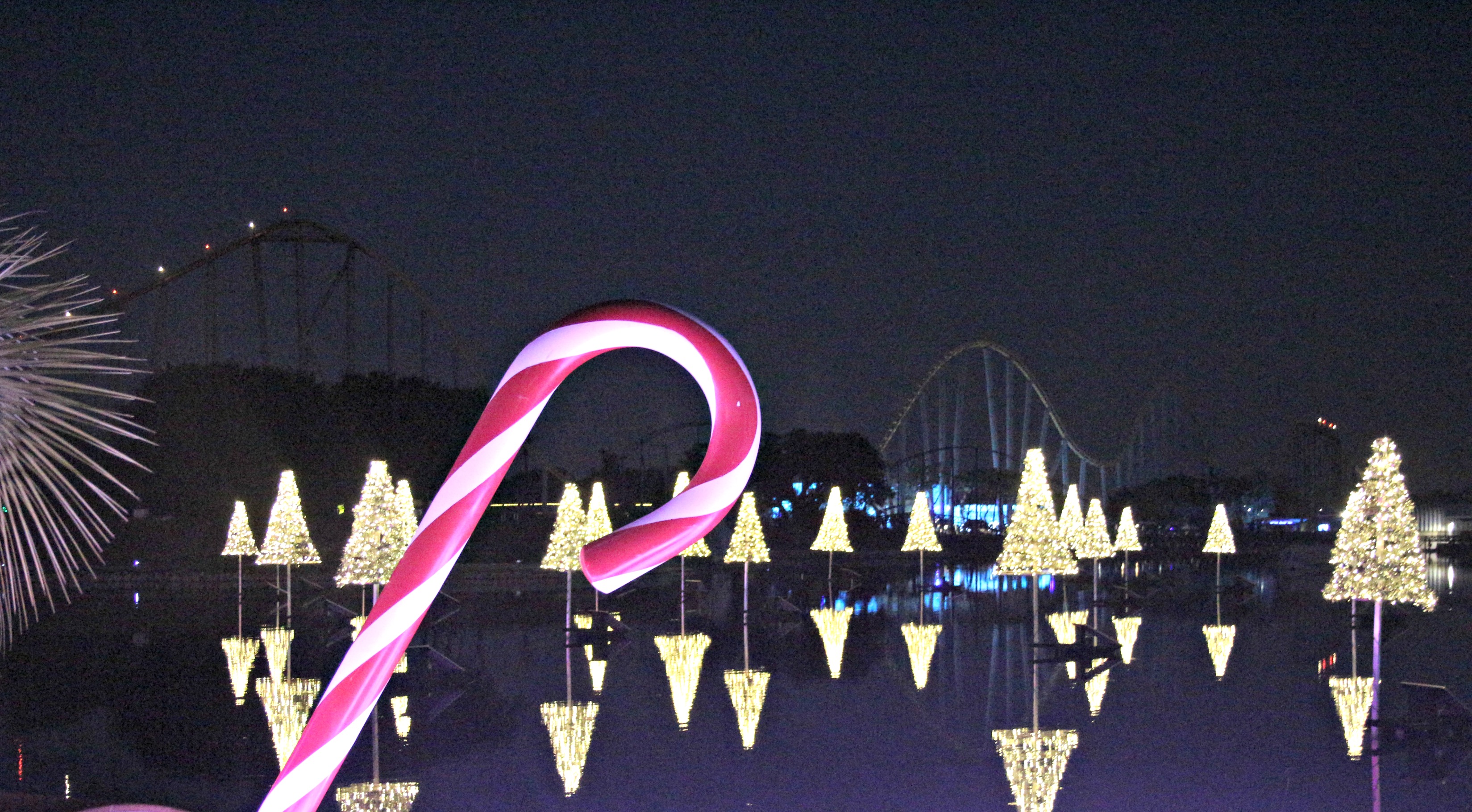 SeaWorld's Christmas Celebration in San Antonio 2017
There are a lot of awesome places to see holiday lights in the San Antonio area but you're really cheating yourself if you don't check out SeaWorld at least once. Crisp, cool weather would add to the general holiday atmosphere but you will still have fun, I promise! Besides, Texas weather is crazy. Unlikely, but totally possible that we'll have freezing temps next week. It could happen!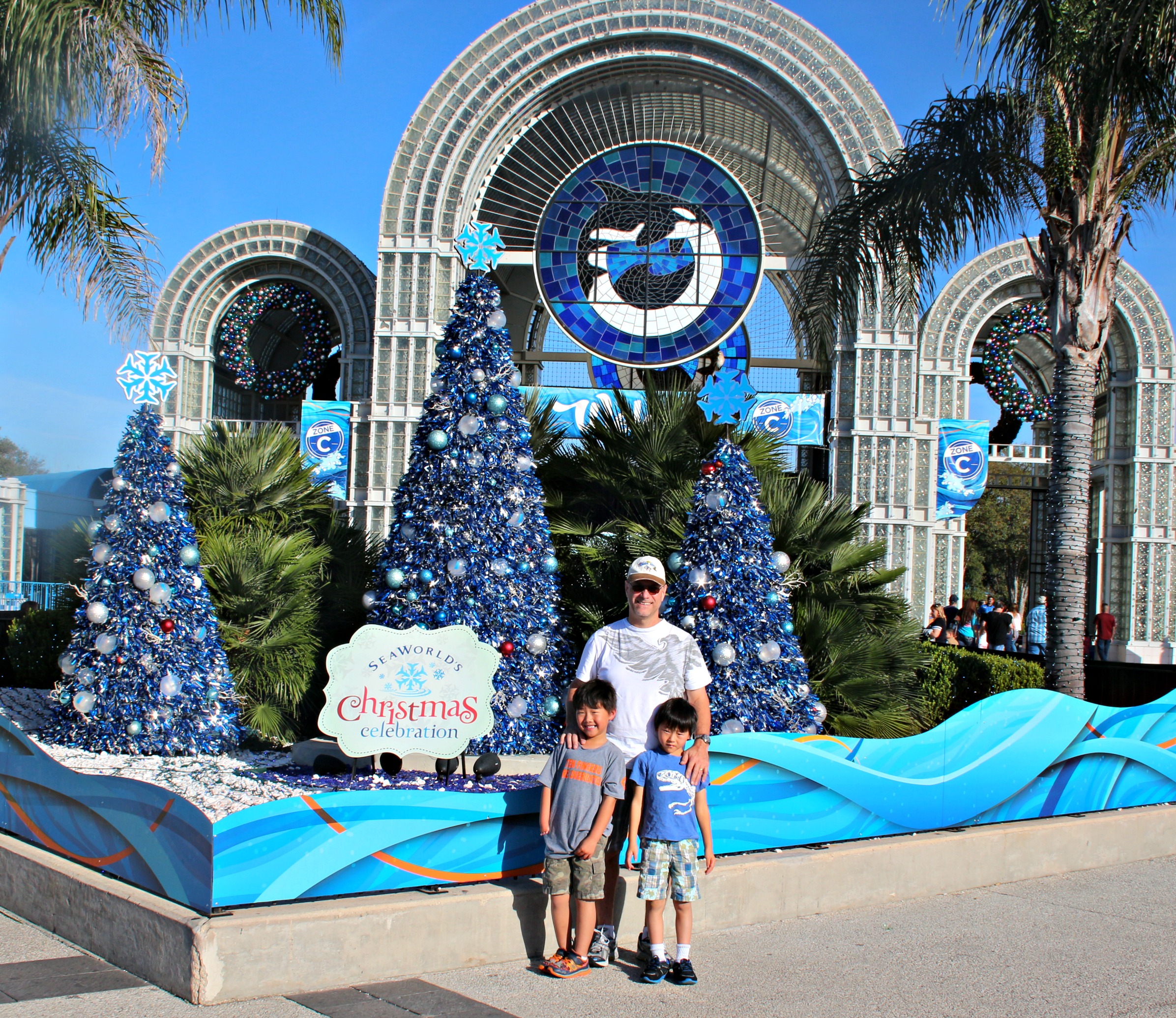 This year, SeaWorld San Antonio has over 8 million LED lights, making it the largest display of Christmas lights in the state of Texas.
In addition to the holiday lights, there are a ton of decorations that are fun to look at during the daylight hours, too. Definitely get there with plenty of time to see the park while it's still light outside and then make a second pass once it gets dark.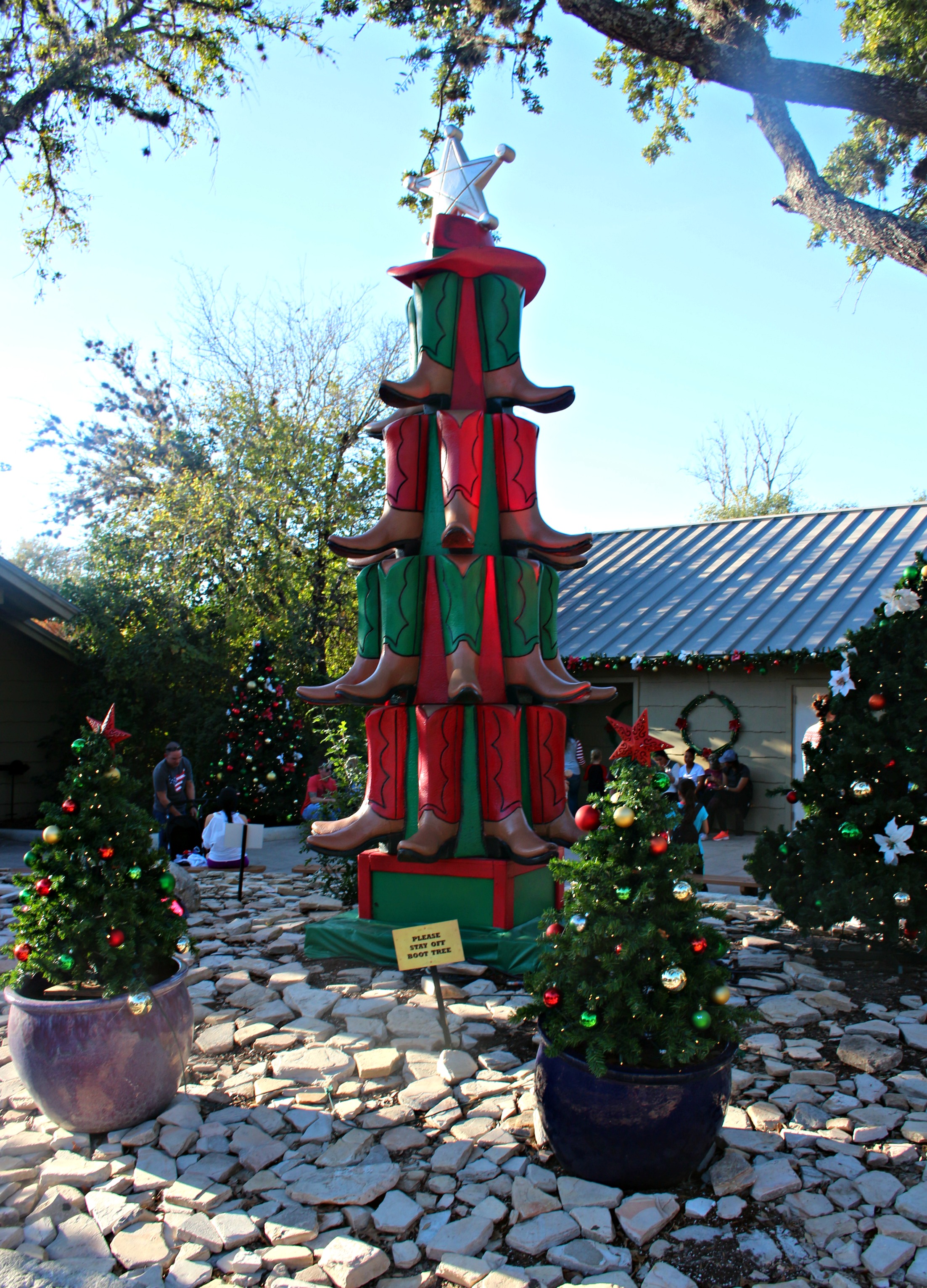 One thing that never ceases to amaze me about SeaWorld is how delicious the food is. You might think of theme park fare as chicken nuggets and french fries, but the dining experiences at SeaWorld go so far beyond that.
They've got a bunch of yummy holiday foods available and the only thing I came away regretting is the lack of room in my belly to try them all. I'm kicking myself for not trying the deep-fried bacon dusted with powdered sugar. Yes, it's Texas. We deep-fry all the things here.
The highlight of our holiday visit was Dinner with Rudolph and Friends, which is not included in your park ticket but so worth the spend. You can sign-up on site but these tickets will go fast, so I recommend you reserve your space prior to visiting.
My family was welcomed into a beautiful dining area where we got to enjoy a buffet dinner of yummy food.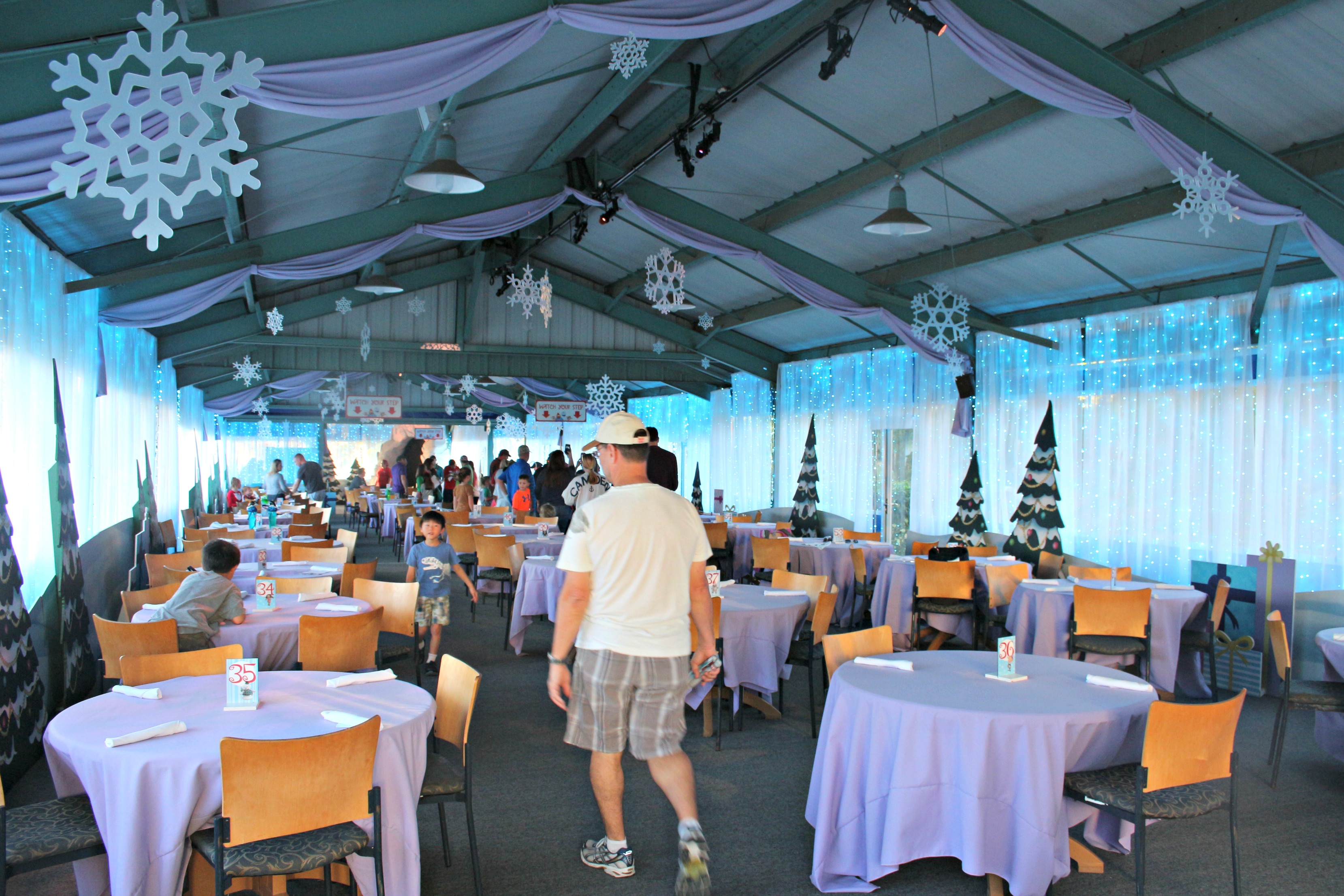 The spread included prime rib with deliciously soft rolls, macaroni and cheese soup (yes, that's a thing and I want the recipe!), chili with cornbread, roasted chicken, pasta, mashed potatoes, salads and more.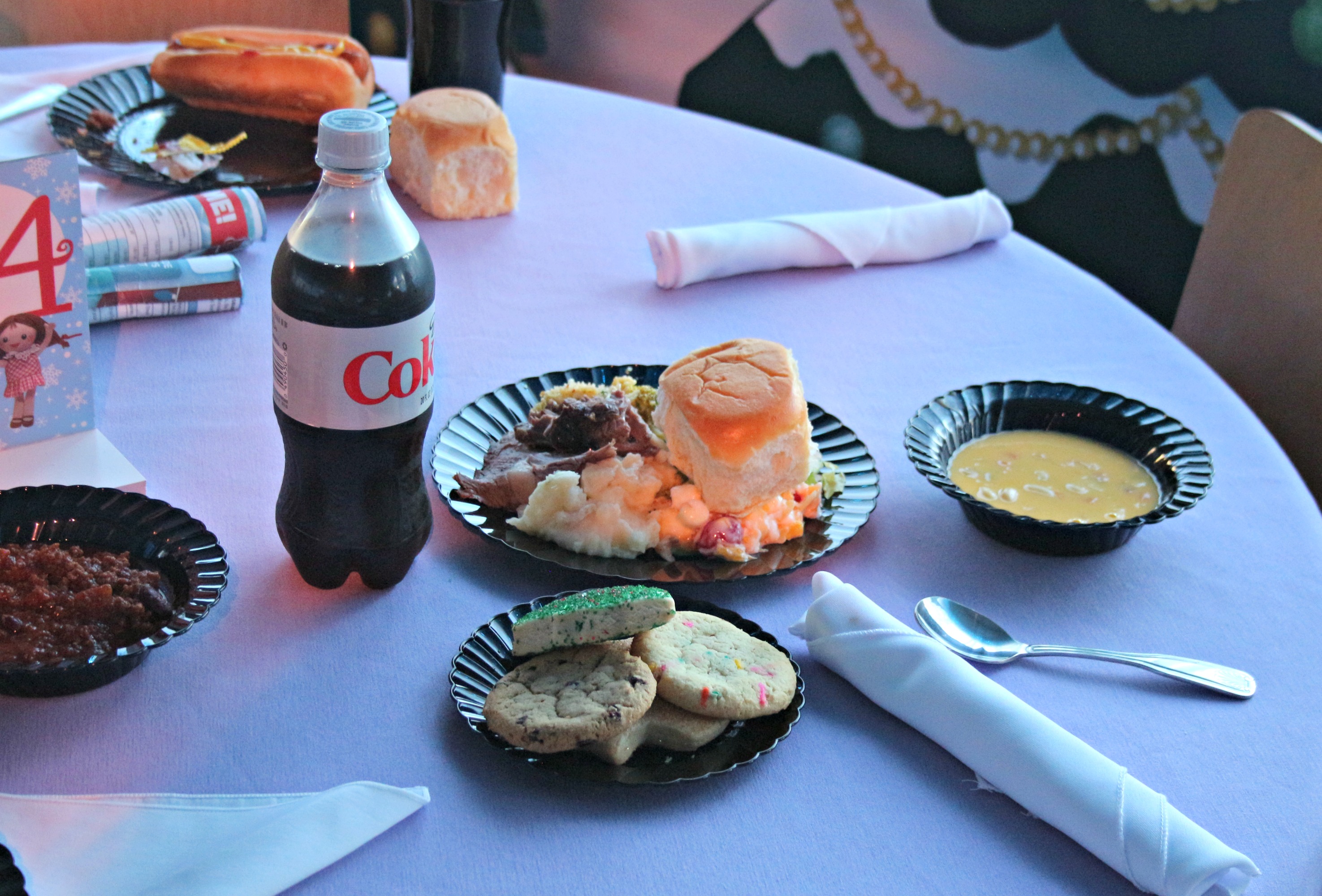 There was also a lovely dessert table with absolutely to die for brownies and an array of cookies. I love cookies.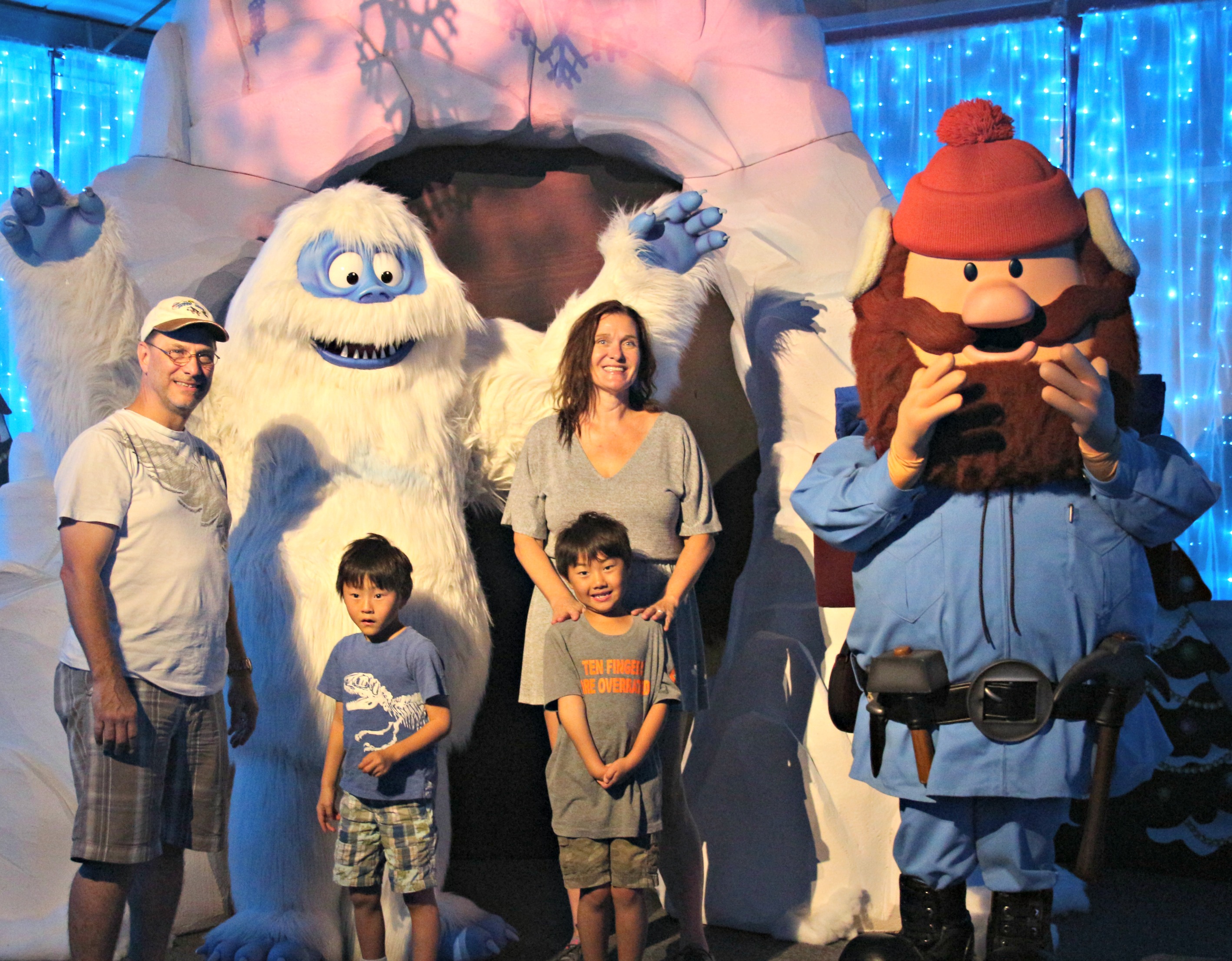 Rudolph and Clarice make an appearance and visit each and every table for photo opps. Yukon Cornelius and the Bumble are also in attendance and the SeaWorld staff calls you up one at a time to get a photo with those two. I love how we were able to enjoy our meal and our visit with these fun Christmas characters without having to feel rushed or standing in line.
When we came out of the dining room, the darkness had fallen and we got to enjoy our walk back to the main part of the park in the flow of many, twinkly Christmas lights.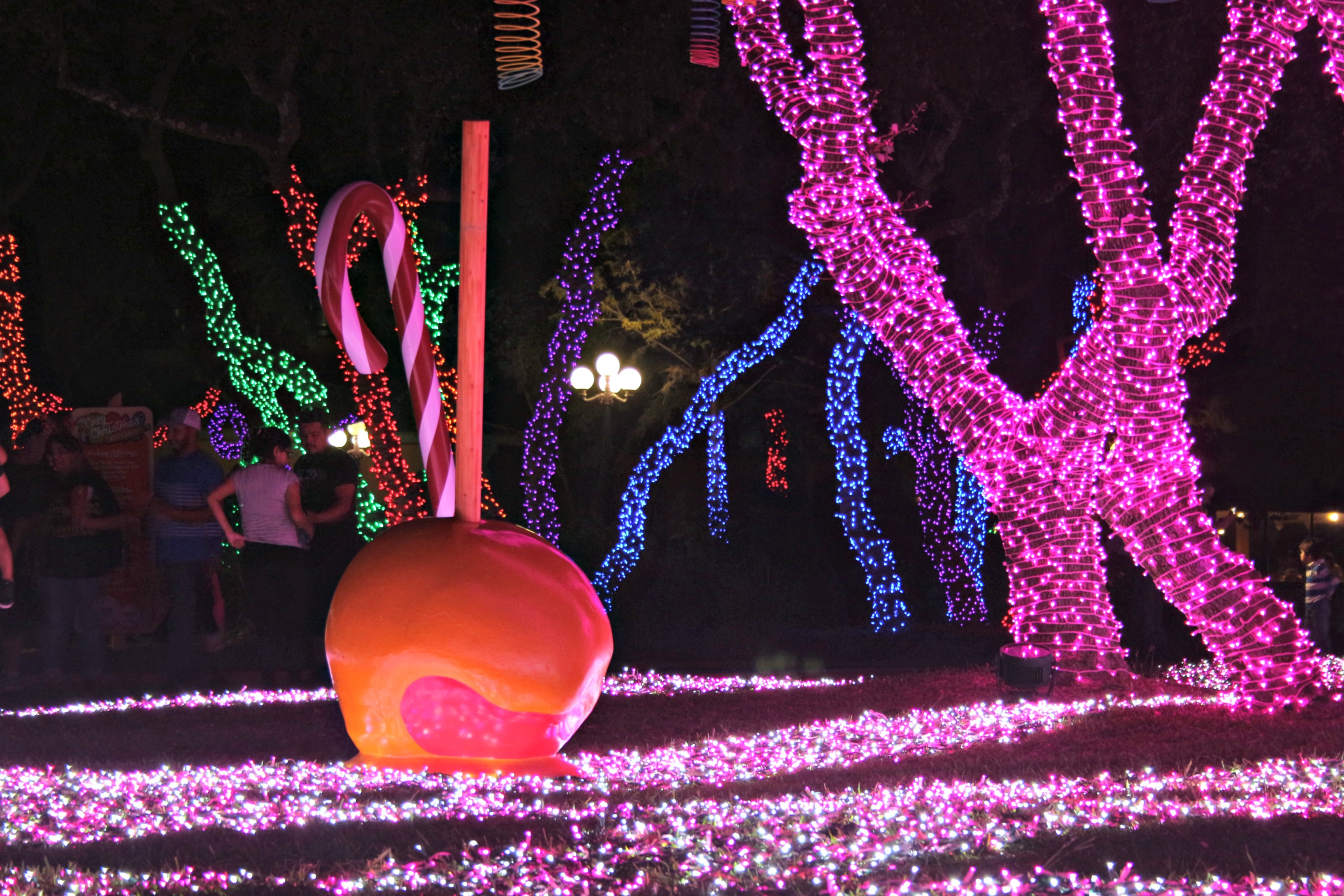 You can also experience Dinner with Santa and Mrs. Claus, which is a similar setup. Who wouldn't want to have dinner at Santa's house? The menu is traditional holiday fare and, of course, cookies.
One of the best parts of SeaWorld is seeing the shows and they've got special, holiday-themed shows from now until January 2nd, so you have a good long time to enjoy everything that SeaWorld's Christmas Celebration has to offer.  You can pick up a schedule of shows upon entering the park.
One word about the shows: get there early. I'd say arrive at least 30-minutes before show time, possibly more if the park feels extra busy. We arrive at 6:30 for the 7:00 Pet's Ahoy show and were told the people already in line had already filled the theater to capacity.
On this visit, we caught A Beluga Christmas (which is absolutely stunning) and a Sesame Street Christmas performance in the Bay of Play. Grover has some pretty rad dance moves, by the way. There are also fun things to do over in the Christmas Market area and if you are in the park in the mid-afternoon, do not miss the Ho Ho Hoe Down, which is Santa's entrance. Texas Santa is a Santa like no other, by the way.
This is an awesome time of year to buy tickets. If you're looking to give an experiential gift this Christmas, consider SeaWorld San Antonio (or one of the other parks if your giftee is in another part of the country.) Toys get broken or lost and giving the gift of memories is something that will endure throughout the years.
There is still a lot of holiday season to enjoy, so definitely put experiencing all that SeaWorld's Christmas Celebration has to offer on your holiday bucket list. And who knows…it just might get chilly enough for sweaters! One can hope, right?
Check out the fun things that are coming to SeaWorld San Antonio in 2018 HERE. I can't wait!
Thank you to SeaWorld San Antonio for hosting my family for SeaWorld's Christmas Celebration. We received park admission and four tickets to Dinner with Rudolph and Friends.  All opinions are my own. 
You might also like:
10 things to know about Aquatica