20 Delish Strawberry Drinks
(This post may contain affiliate links. Read my full disclosure.)
Who needs a drink? Whether you're looking for cocktails, mocktails or smoothies, this list has something you're sure to love, provided you like strawberries. And, who doesn't like strawberries? You might want to end your day with some strawberry cocktails or treat your kids to strawberry mocktails or maybe you're just looking for some new ideas for strawberry smoothies. Here are 20 strawberry drinks worth checking out. Up your next happy hour, breakfast or brunch and find a new favorite. Or two or three.
20 Delicious Strawberry Drinks – Strawberry Cocktails, Strawberry Mocktails and Strawberry Smoothies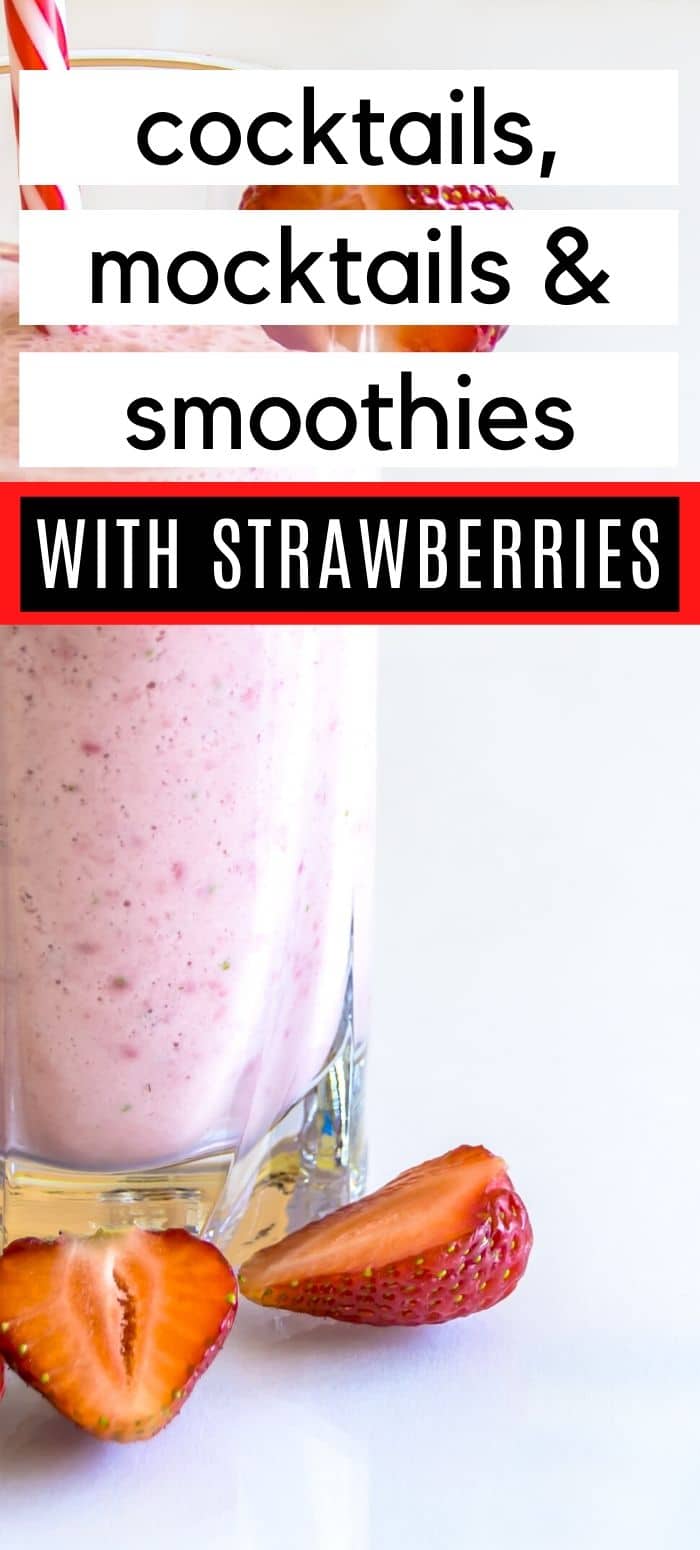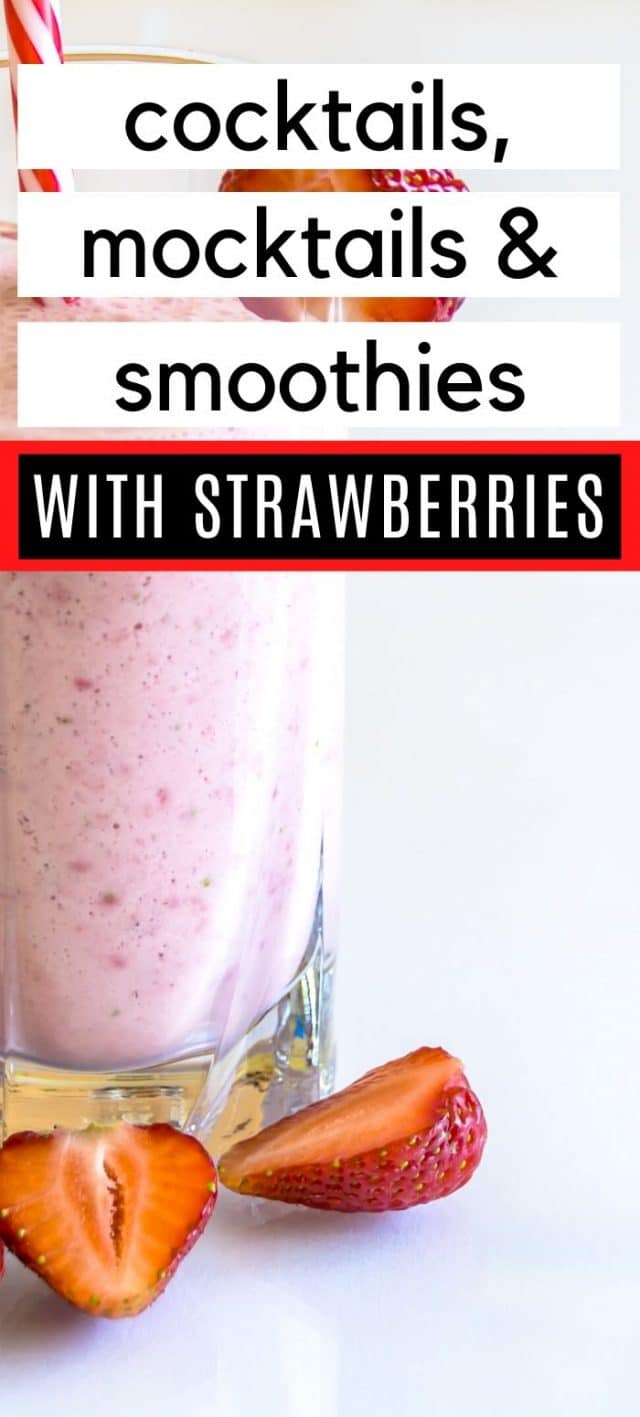 If you want to save this list and come back to it later – and why wouldn't you – save it to your favorite Pinterest board. If you don't have "cocktails" Pinterest board, then what are you waiting for? All these recipes are pinned to my "Drinks" Pinterest board, which you can follow here.
1. Easy Strawberry Daiquiri Baking Beauty
2. Fresh Strawberry Lemonade Fire Flies and Mud Pies
3. Strawberry Mimosa Baking Beauty
4. Strawberries Creme Frappuccino
5. Paleo Strawberry Coconut Smoothie Cook Eat Paleo
6. White Wine Strawberry Lemonade Sangria Fancy Shanty
7. McDonalds Strawberry Banana Smoothie Copy Kat
8. Frozen Strawberry Margarita Baking Beauty
9. Homemade Strawberry Slushy 5 Minutes For Mom
10. Four ingredient strawberry martini|Food 52
11. Strawberry Rose Gin Fizz Dessert for Two
12. Strawberry Lemonade Chef In You
13. Virgin Strawberry Daiquiris Leaf
14. Strawberry Smash Cocktail with TarragonBrooklyn Supper
15. Strawberry and Spinach Smoothie Food Flavorz
16. Strawberry Acai Smoothie Glitter and Bubbles
17. Vegan Strawberry Shortcake Smoothie Root and Revel
18. Strawberry Green Tea Rasa Malaysia
19. Summer Sangria The Culinary Compass
20. Strawberry Lavender Lemonade Champagne Tastes