Valentines day gifts for him that a man really wants
(This post may contain affiliate links. Read my full disclosure.)
"Guys are so hard to buy for." How many times have you heard this or said this? Guys are hard to buy for, especially at the more modest price point. Soap on a rope isn't really a thing anymore (remember that?) and men don't wear ties as often as they used to. There's only so many golf tees a dude can have and not all guys like golf stuff. So, what to do? I've got you covered with this great list of Valentines Day gifts for him that a man really wants to receive.
[Tweet "Valentine's Day gift guide – Gifts for him #ValentinesDay"]
Valentine's Day Gift Guide: Gifts for him that a man really wants
This post contains affiliate links. If you shop from the links in this post I will earn a commission.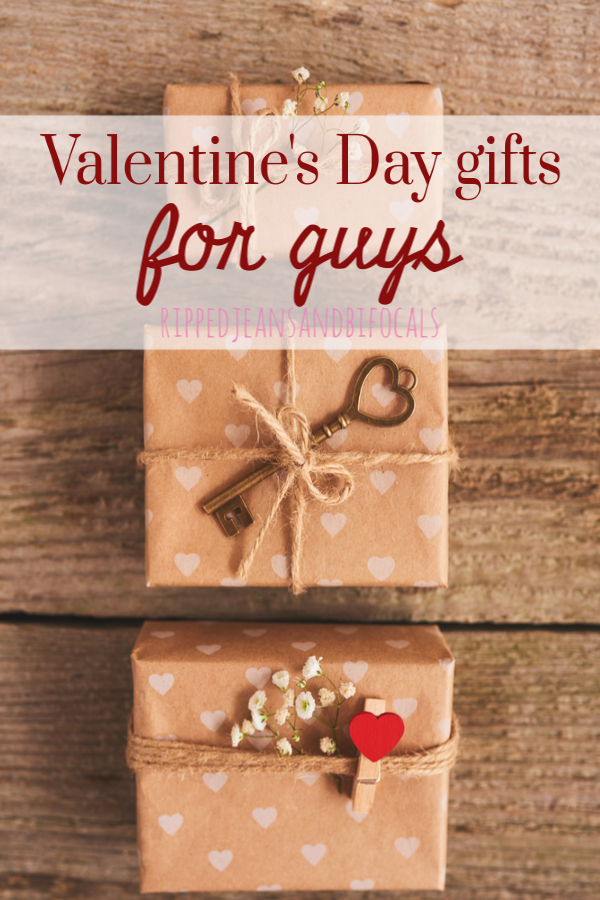 A Yeti is just something you can't go wrong with. Whether you choose a cup or a cooler, this is a gift that EVERYONE likes getting and it's not overly personal, just in case you want to give a Valentine's Day gift that says "I thought of you" but doesn't travel into the land of overly personal…like some of the other things on this list do. Wink.
These are gift boxes of unique candies because who says the ladies are the only ones who enjoy something sweet on Valentines Day?
Candy Club's gift boxes have fun, playful names like Wild Thing, Gettin' Fresh and more. You can choose from "mostly sweet" or "mostly sour" selections. Candy Club also offers subscription box services and yes, the guys will like a good subscription box just as much as the gals. These candies are really fun and unique and the packaging is adorable…but not too girly.
Piquant Post is another subscription box service that offers unique spices and rubs. If  your guy is a foodie or a lover of spicy things, this is one to check out. If you don't want to commit to a subscription box, Piquant Post also offers gift cards.
Scotch Porter offers a fun selection of grooming products for men. They have a large selection of beard, body, hair and facial care products. They also have a fun array of travel sized products that would be perfect for a guy who's on the go a lot.
Yep, you read that right. While you don't need me to draw you a picture (or maybe you do but I'm not doing it) these custom packages are a great, intimate gift option. I mean…you probably wouldn't want to give this to a coworker or a male relative (cringes) but Manscaped has some very high quality and fun items…and if you're looking for something for someone who is a challenge to buy for, this just might be your thing. They have a "gift with purchase" on for Valentine's Day that looks really nice.
Trendy Butler is a personal styling service subscription box. We haven't tried this one yet and I think the clothes might be a little too trendy for my guy but I think they're fun. If your guy likes a little creative flair in his wardrobe, I'd encourage you to give this one a try. The clothes are very affordable and the exchange/return policy is reported to be a cinch.
And, if you want something for you? Colourpop Cosmetics is having sale: