Microwave Hot Cocoa Mug Cake
(This post may contain affiliate links. Read my full disclosure.)
If you want to impress your friends and family with a dessert that looks like you spent a ton of time in the kitchen (without actually spending a ton of time in the kitchen) then try this microwave hot cocoa mug cake.
This post was written in collaboration with Mitchell Advertising. All opinions are my own.
Microwave Hot Cocoa Mug Cake
This microwave hot cocoa mug cake tastes like something that took way longer to put together than two minutes. Yes, you read that right. This takes about two minutes to put together and make.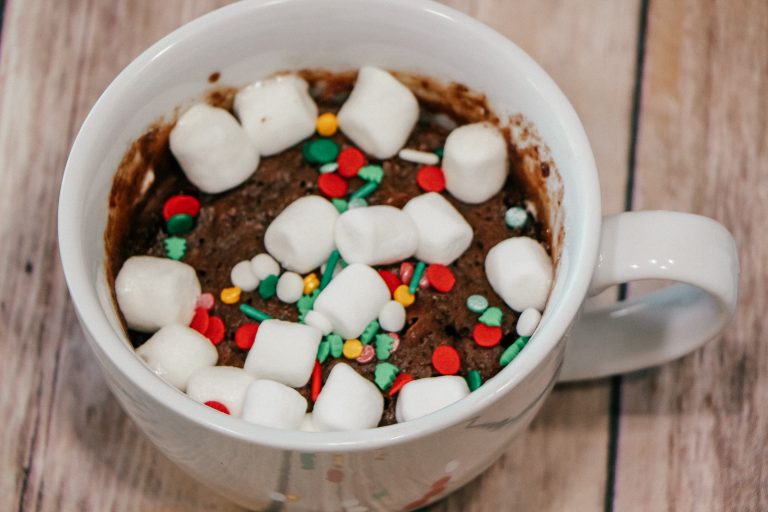 It's perfect for those times when you want something sweet on the spur of the moment but don't want to spend an hour mixing and baking. It uses minimal ingredients and it's hard to mess up. That is a win in my book.
Want to try those hot cocoa bombs everyone is talking about? They're easy! Check out my recipe here.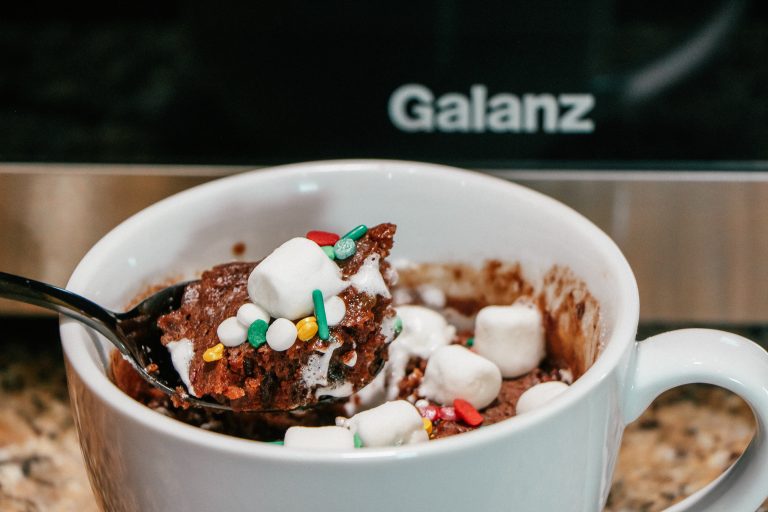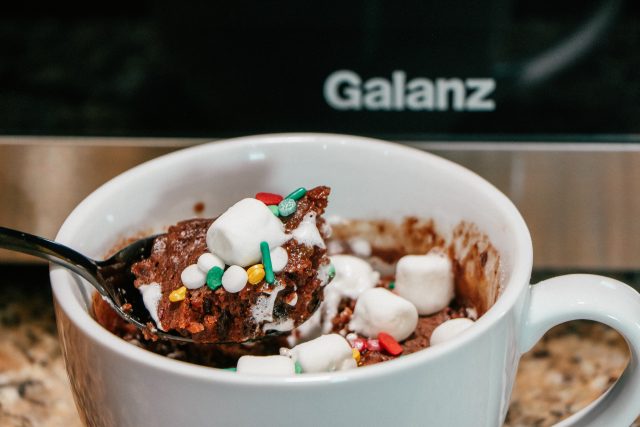 The ingredients for this hot cocoa mug cake are hot cocoa mix (any kind will do but don't use the sugar-free variety – it won't turn out as good), all-purpose flour, melted butter, and vanilla. It seriously couldn't be easier.
This is ready in 90 seconds on high and it takes almost no time to mix the ingredients together.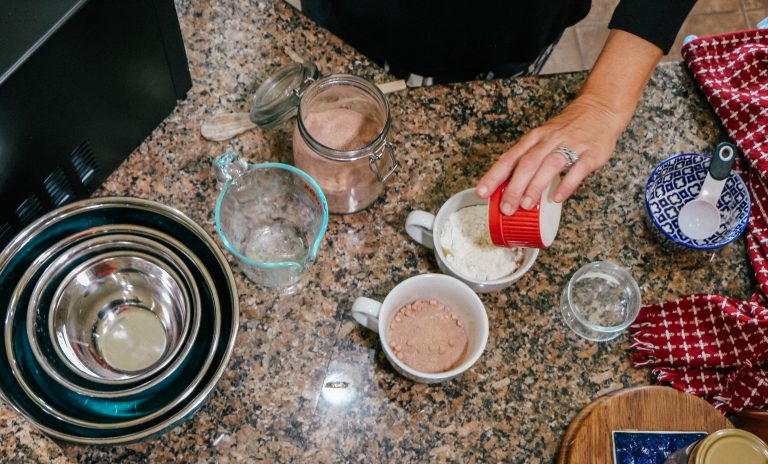 This cake is gooey and fudgy all on it's own but toppings are a lot of fun, too. I like to sprinkle a few marshmallows on top just after the cake comes out of the microwave. You can also top with whipped cream, ice cream, sprinkles, candies, chocolate or caramel syrup – the possibilities are almost endless.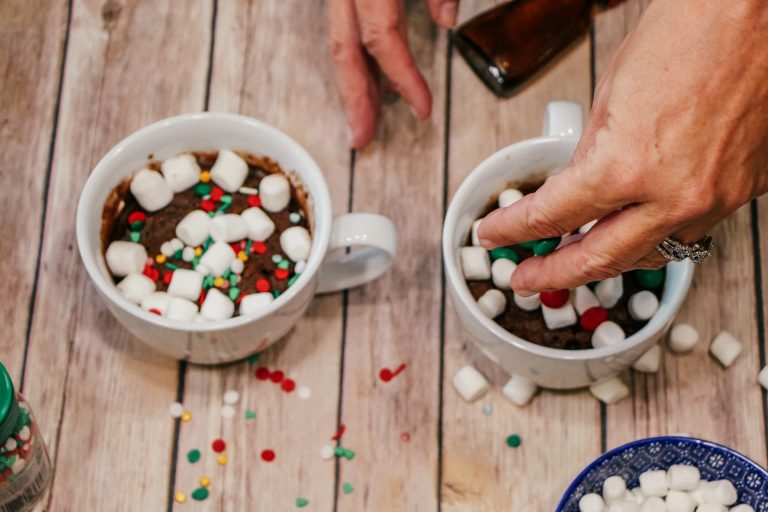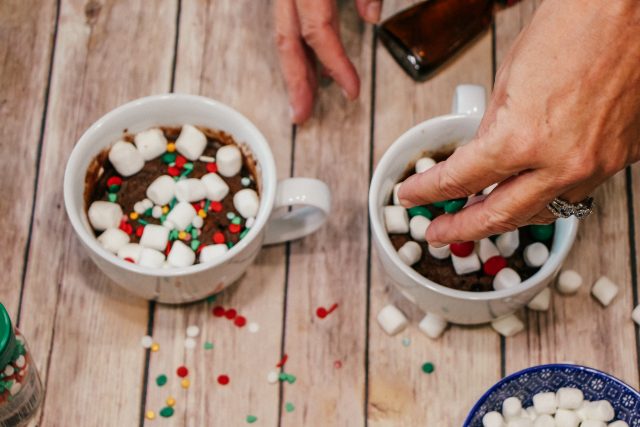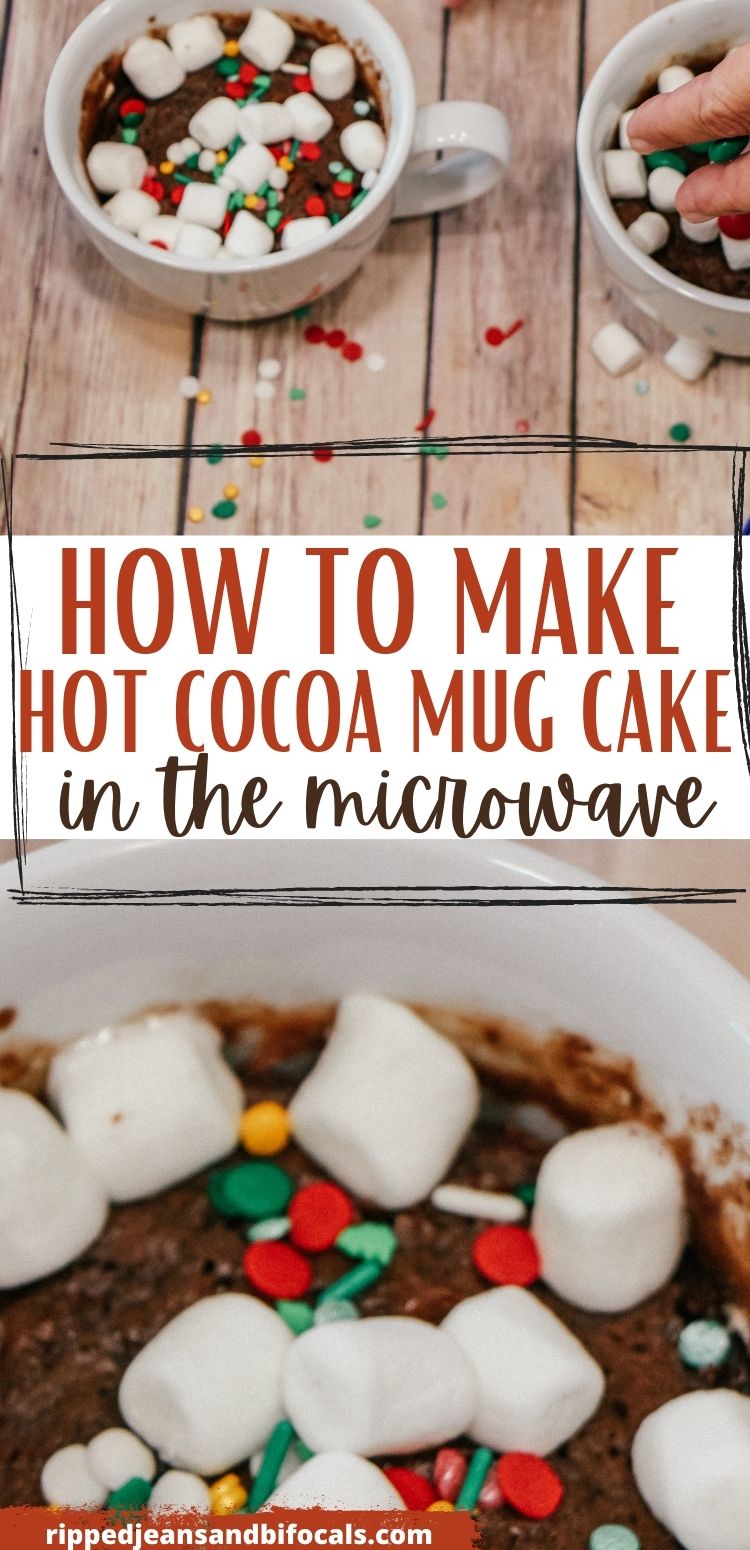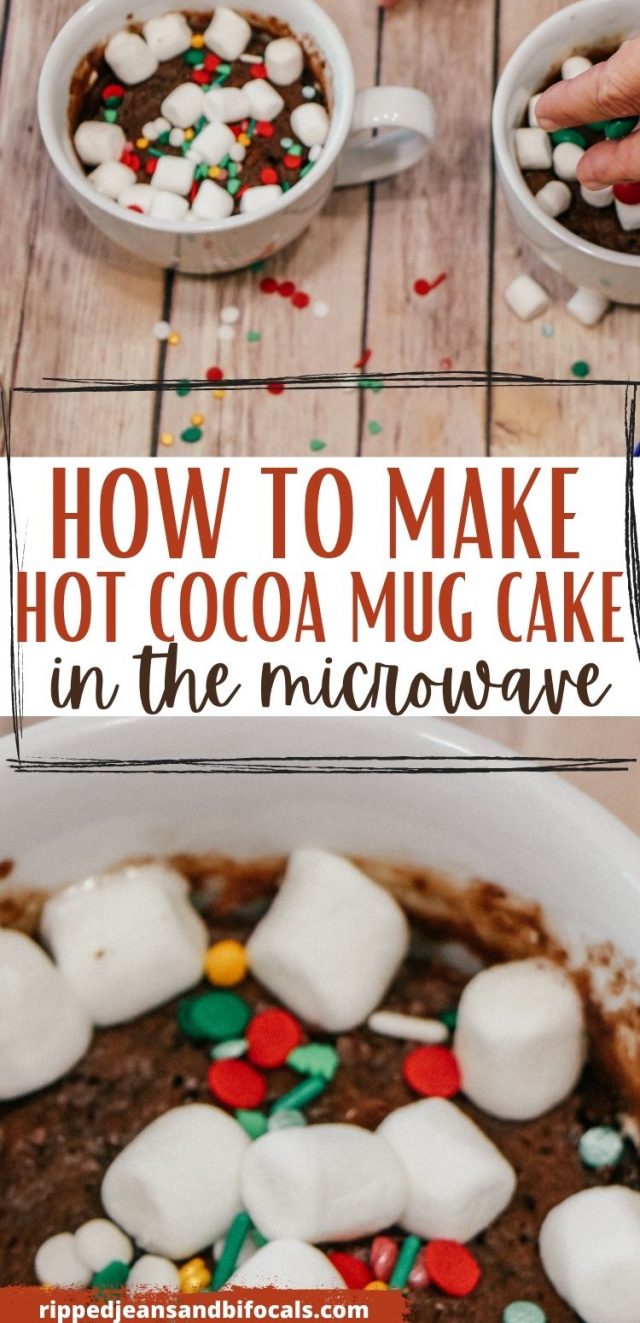 Yield: 1 serving
Microwave Hot Cocoa Mug Cake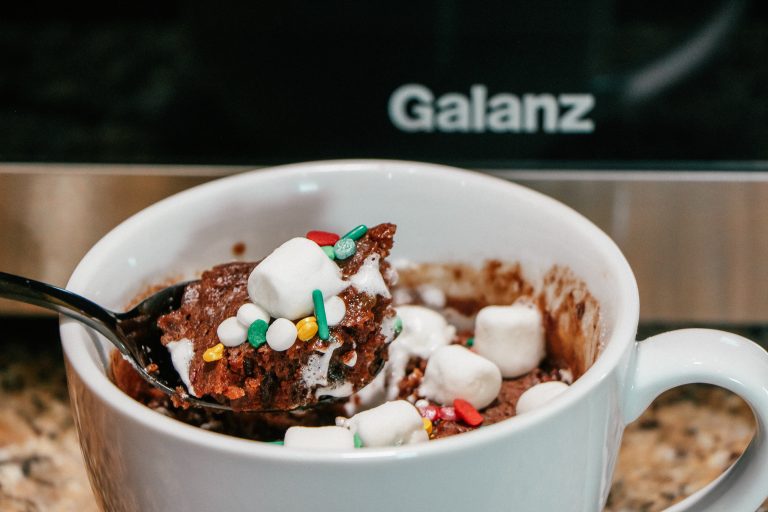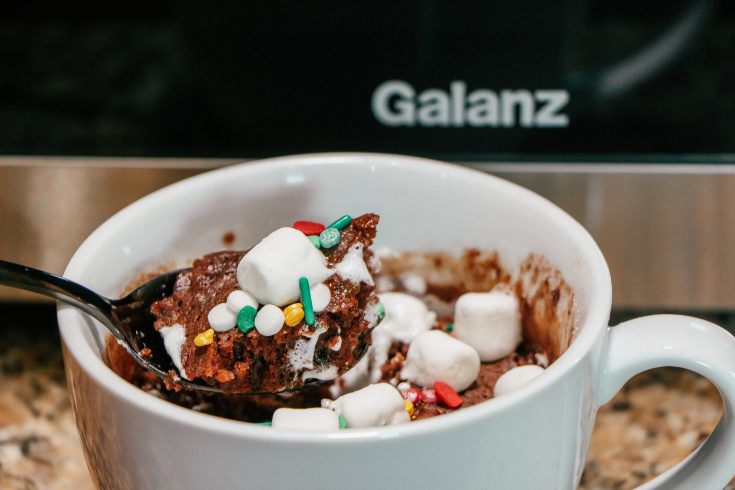 This easy hot cocoa mug cake takes less than 2 minutes (yes, really!) in the microwave.
Cook Time
2 minutes
2 seconds
Total Time
2 minutes
32 seconds
Ingredients
6 tablespoons hot cocoa mix (don't use the sugar-free variety)
4 tablespoons all-purpose flour
4 tablespoons water
2 tablespoons melted butter
1/8 teaspoon vanilla bean paste or pure vanilla
Toppings as desired. Mini marshmallows, ice cream, whipped cream, sprinkles, candy, chocolate sauce.
Instructions
Mix all ingredients together in a microwave safe mug or ramekin
Microwave on high for 1 1/2 minutes
Serve warm with toppings as desired