Six Ways to Set Yourself Up for Healthy Eating Success
(This post may contain affiliate links. Read my full disclosure.)
This shop has been compensated by Collective Bias, Inc. and its advertiser. All opinions are mine alone. Disclaimer: We are a participant in the Amazon Services LLC Associates Program, an affiliate advertising program designed to provide a means for us to earn fees by linking to Amazon.com and affiliated sites.
Every January, I find myself coming off my holiday "eat all the things" binge vowing to eat better. I toss out the junk food (after stuffing as many cookies as possible into my mouth), dust off my menu planner and map out my trip to the grocery store. 
I don't make New Year's resolutions, and yes, I know some of you call those goals, but we all know a resolution when we hear about one. Whatever you're calling it, I've got six tricks to help set yourself up for healthy eating success if you find yourself trying to get back on track after all that holiday grazing. Yes, I want that fluff sitting around my midsection to disappear yesterday but I'm also trying to be realistic this year.
Here's what's working for me:
Smart shopping
Figure out how when and how often you need to food shop. This might sound like a no-brainer but when you're trying to improve your eating habits, you're probably eating more fresh foods and doing more food prep and that will change the way you cook and store food.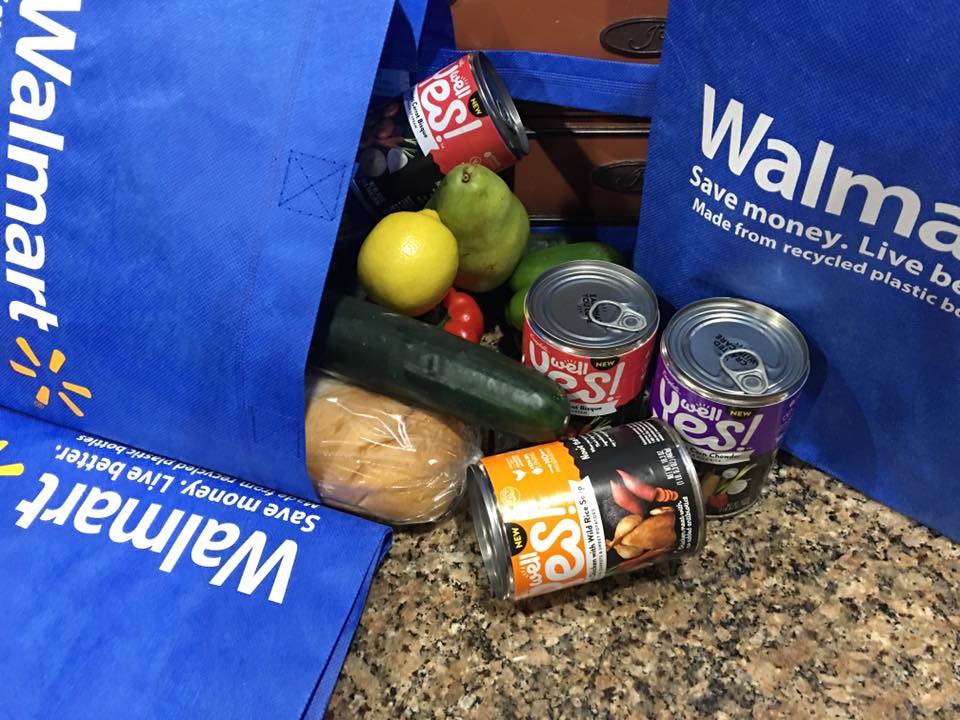 You're more likely to make bad food choices if you have a growling stomach and a bare cupboard so make sure you're managing your shopping time (and for the love of Mike do NOT go to the store hungry!) I do one big shopping trip per week plus one smaller trip to replenish milk, fruits and veggies. Your mileage may vary.
Meal and menu planning
My family would happily eat pizza every night if I didn't menu plan. Staring blankly into an open freezer of stuff that needs hours to thaw when it's T-minus 30 minutes 'till dinner isn't fun. Neither is having the "I don't care, what do you want to have?" conversation with your spouse.
I menu plan on Saturdays or Sundays and write our dinner meals on a board displayed in my kitchen so everyone knows what to expect. I'd like to say it cuts down on complaints from my kids but…well, you know the drill. If we ate pizza every night, my kids would be more approving of my household management skills but that's not the right answer.
[Tweet "6 ways to set yourself up for healthy eating success AD "]
One thing that always trips me up is going off-schedule. An unplanned evening activity that doesn't leave much time for dinner or traveling over the weekend and coming home on Sunday evening to an empty cupboard practically screams "DRIVE THROUGH."  
Soup night saves us. I love soup night just because it's my go-to for those nights when my planned meal just doesn't work because we're in a time crunch. Campbell's Well Yes!™ Soups are my new favorite thing. This is a mealtime solution that I love because it tastes amazing and soup is something everyone in my family will happily eat.
Meal Planner Picks:
Weekly meal planner printables and inserts from Clean Life and Home
Meal planner with grocery list journal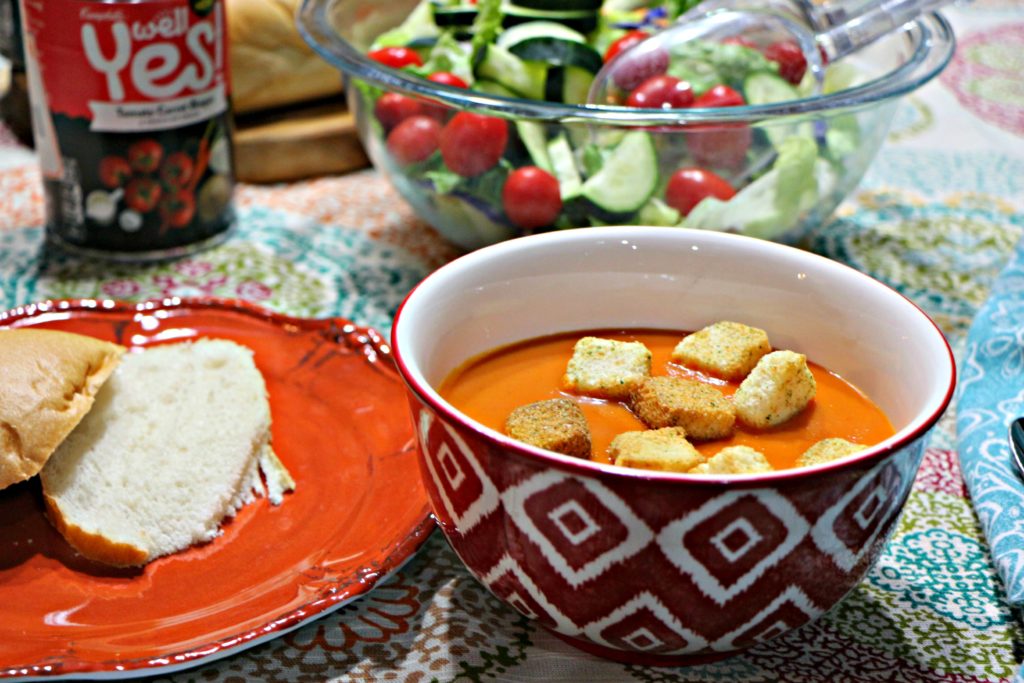 I love Campbell's Well Yes!™ because it's made with nutritious ingredients, no artificial colors, flavors or ingredients – and chicken meat raised with NO antibiotics. Busy weeknights might mean quick meals but it doesn't have to mean sacrificing nutrition. And, because Campbell's is a brand I trust, I know it will always be "mmm, mmm, good."
This Sweet Potato Corn Chowder is my favorite: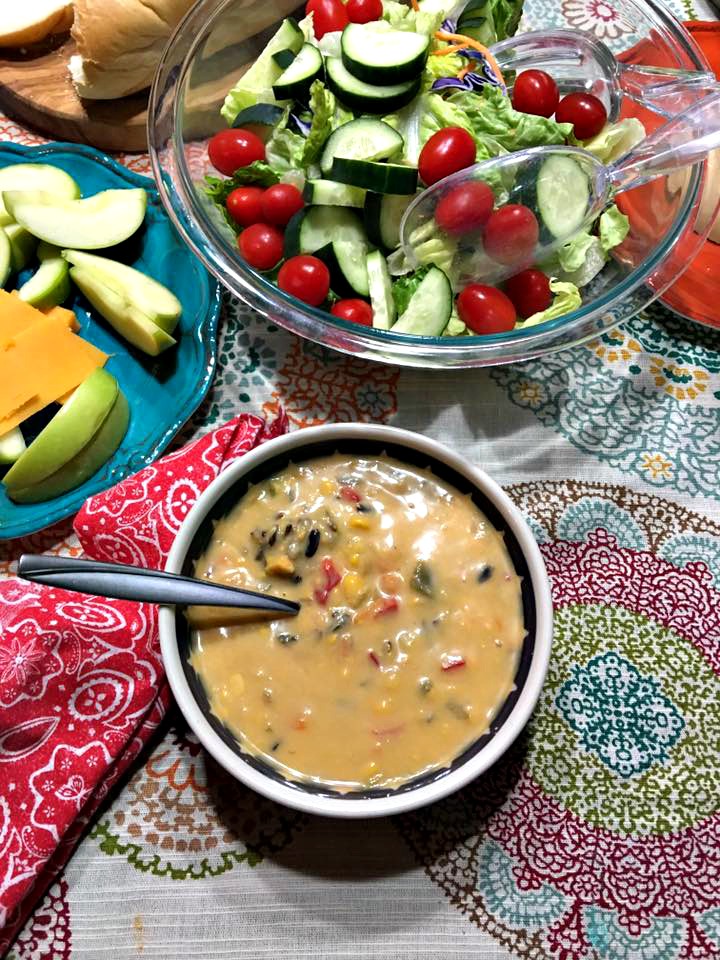 It contains red peppers and wild rice. It's vegetarian (contains 2/3 cup of veggies) and has no preservatives.
We also love the Tomato Carrot Bisque. It contains a touch of cream – yum. It's also vegetarian (2/3 cup of veggies again). This is a different twist on tomato soup (which is a family favorite) and the carrots add a really fun zip to the flavor.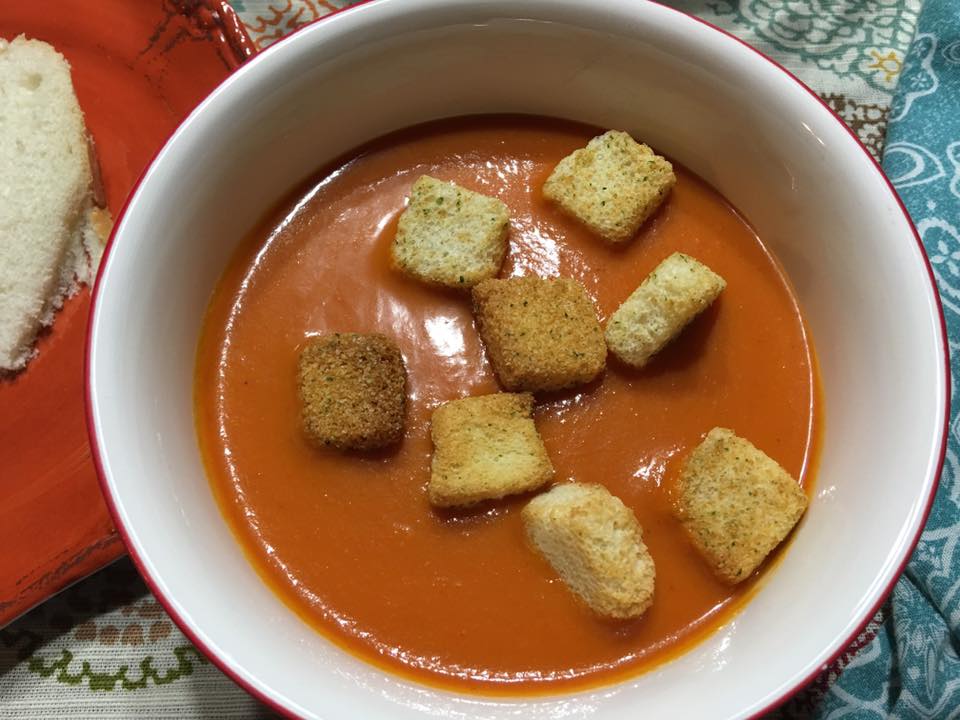 I love including Campbell's Well Yes!™ as part of my meal plan. It makes a great addition to a meal. It's easy to toss together a salad or put together a pretty plate of fruit and cheese, and voila.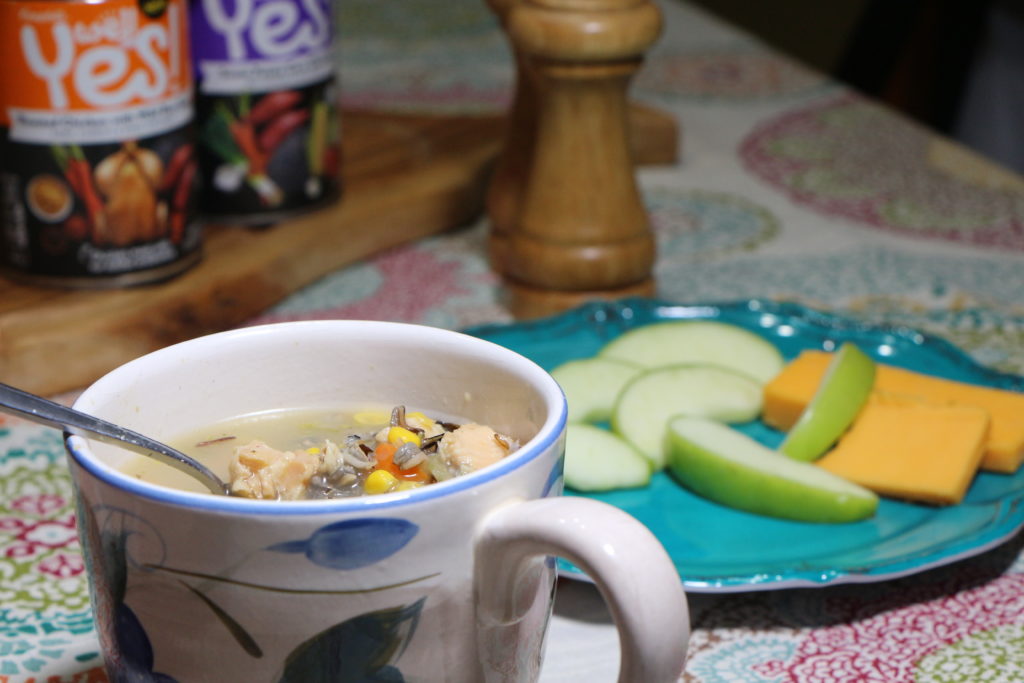 Hydrate, hydrate, hydrate
Staying hydrated is a huge part of healthy eating…we all know that. Drinking plenty of water helps me manage my portions at mealtime. I make sure to drink at least eight ounces of water before sitting down to a meal. It makes me feel full and I'm less likely to scarf down more than I need. Water is great for your skin and gives you more staying power during workouts. If you think the taste of plain water is blah, add fruits or cucumber to your water bottle. You can play around with different combinations to keep changing things up.
Snacks & Meals On-the-Go
Planning meals definitely helps keep me on track for healthy eating success, but in order to be successful, I also plan my snacks and meals on-the-go, too. I usually have a snack mid-morning and another mid-afternoon. I also need something in reserve for late afternoon/early evening. I can stay on track all day long but my fuel light really dips at about five o'clock, which is about the time I start making dinner. Inhaling a handful of chips while I'm preparing a healthy meal kind of defeats the purpose.
I like having grab and go snacks as an option, like pre-measured portions of berries or nuts but if I have time and need something more substantial, I'll scramble a couple of eggs or heat up a mug of soup.
This is another awesome Campbell's Well Yes!™ flavor, Roasted Chicken with Wild Rice.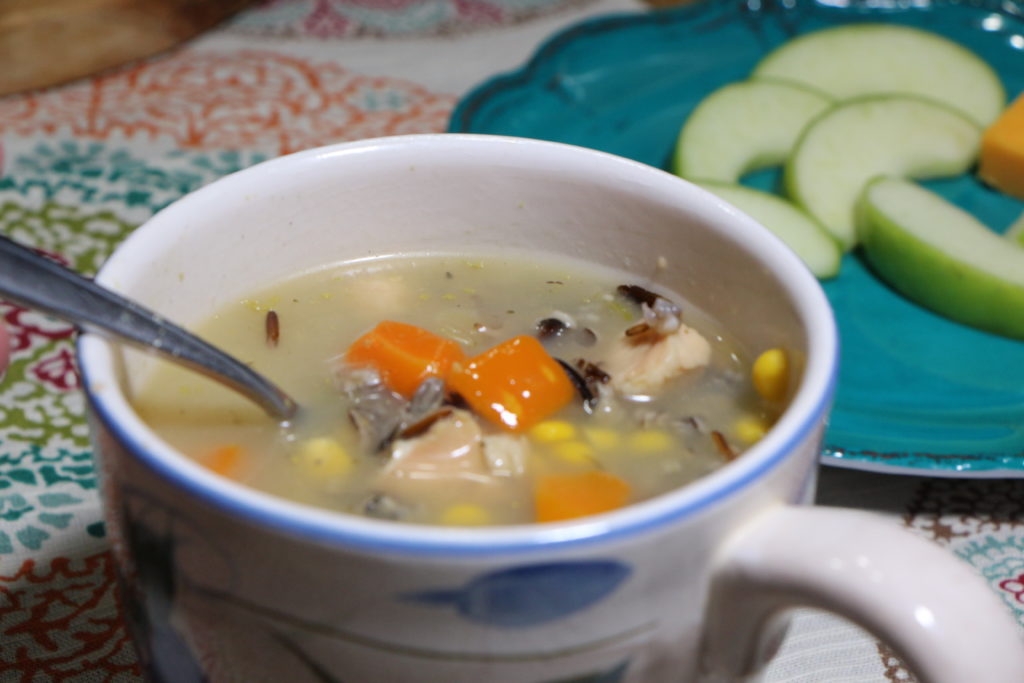 If I need a more substantial snack, this only take a sec to put together. This is perfect for those nights when we eat just a little bit later…it's no fun to be starving while you're trying to make dinner and deal with your family and all of the early evening commotion. Pair this soup with a salad or a fruit cup and voila! A quick lunch I can feel good about.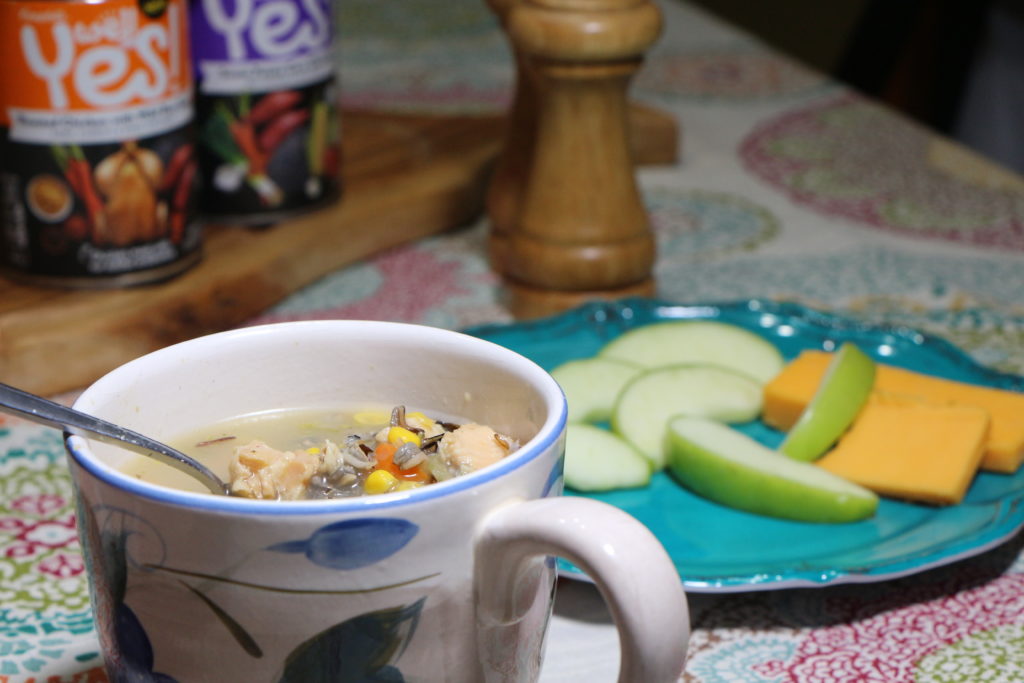 Having a plan for what snacks I'm going to have for the day is a great way to keep me on track and although sometimes the lure of the cookies is too strong to resist, mapping out my eating in advance helps me make good choices. Usually.
Reward system
I hate the word diet, I'll just put that out there. I prefer to say "making lifestyle changes as a family" and to be more intentional about what and how we eat. It involves more work and planning and, as much as I love the taste of good-for-you food, I'd be lying if I said sticking with a healthy eating plan was easy all the time.
Having a reward if you meet whatever goals you set for yourself helps. It can be a food splurge reward if that's what motivates you. If ice cream on Saturday is what's going to keep you focused on healthful, mindful eating all week, make that your goal. I like to choose non-food rewards, such as a manicure or a little extra retail therapy…shoes are my weakness.
Cut yourself some slack
This year, I'm trying to focus on sustainable, achievable healthy eating for my entire family. Yes, fine and shrink the size of my much-hated muffin top but I'm not going to set myself up for success if I set unrealistic goals, like telling myself I must weigh X pounds by X date. Goals shouldn't be unattainable. If I blow off my run or eat cookies in the bathroom with the water running (like you've never done that) then I show myself some grace and move forward with my goals.
Set some goals, grab your meal planner and map out some good-for-you, yummy food. And maybe avoid the cookie aisle.
Keep your eyes on your goals and be kind to yourself. You can do it! "Well yes" you can!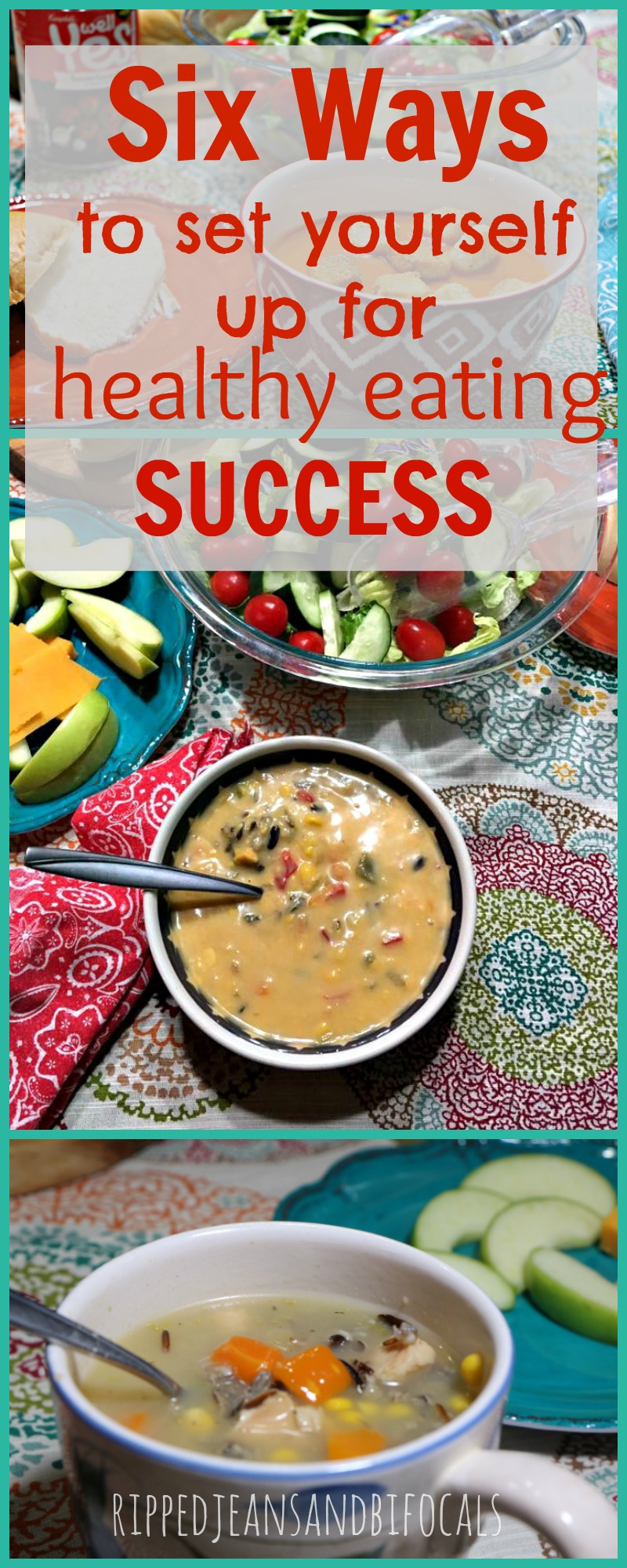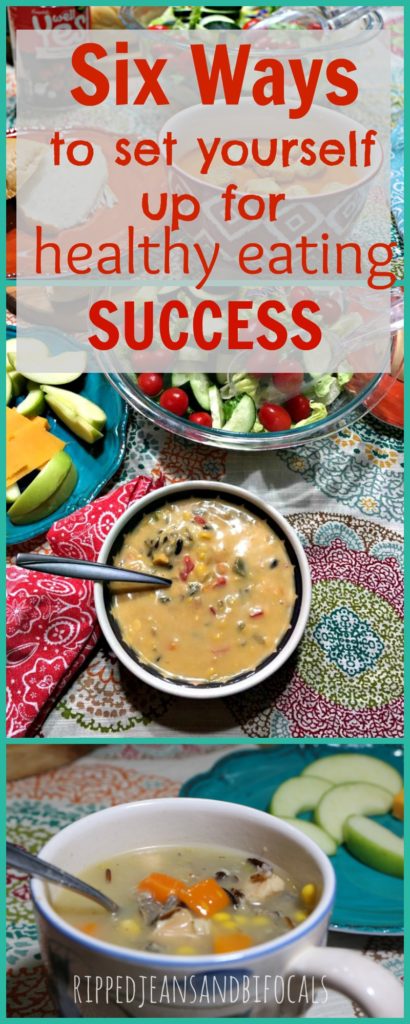 You might also like:
Prepare tonight and rock your morning