20 Things to do at SeaWorld in October
October is a great time to visit SeaWorld San Antonio. It's still pretty warm here in October…okay, who am I kidding? It's still downright hot. But not so hot that being outside in the sun all day makes you feel like you're going to melt. October in San Antonio is "you still need sunscreen" hot but not "we've been outside for 30 seconds let's go back inside where it's air conditioned right now" hot.
If you live in the San Antonio area or will be visiting soon, put SeaWorld on your list of things to do. Their Halloween fun is in full swing. Howl-O-Scream and the Halloween Spooktacular are both on from now until October 29th.
If you're looking for a non-scary, family-friendly Halloween activity then the Halloween Spooktacular is for you. If you're looking to have the pants scared off of you then you will want to check out Howl-O-Scream. SeaWorld recommends guests under the age of 13 leave the park by 7:00 p.m. because the peaceful park you once knew turns into something sinister when night falls.
There are six different scare zones and Halloween-themed bars if you want to enjoy a cocktail. You might need one after checking out some of this scary stuff!
We visited during the day with our kids so we didn't get to check out any of the Howl-O-Scream attractions, although we did get a good look at the decorations. SeaWorld went all out amping up their creep factor and I hope we get a chance to go back and see it later in the month. I think it would be the perfect October date night.
If you get a chance to visit SeaWorld in October here's a bucket list to get you started. It's hard to squeeze everything in in one visit but this will hopefully give you an idea of how to prioritize your must-do's. You might find you need to schedule in a second visit before October ends!
1. Take a picture in front of the SeaWorld sign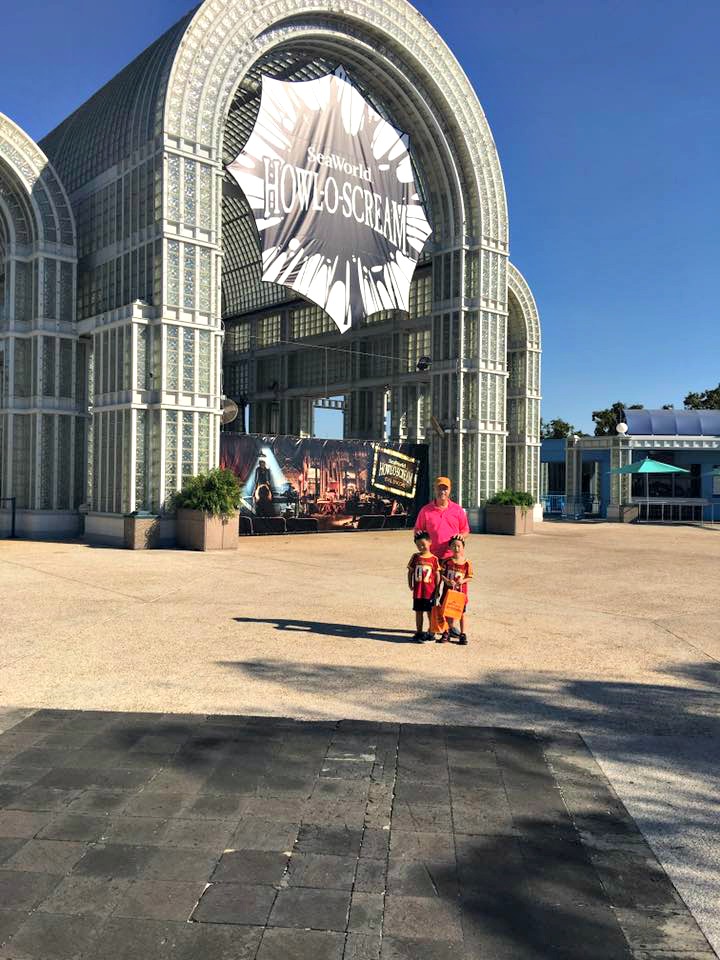 2. Ask questions and learn
There are so many animal experts at SeaWorld. If we had a question about any of the animals, there was always someone nearby. When we were feeding the Sea Lions and Seals (see number 6) and watching the dolphins swim, we had someone come up and ask us if we had any questions.
Everyone was super knowledgeable and friendly and it just made me feel good to see such passion for educating my young ones about animals. I feel like my kids are very fortunate to have this opportunity to learn about marine life in this way.
3. Visit Discovery Point
Discover Point opened in 2016 and allows you to get a below-the-surface look at dolphins. You can also hang out and watch the sharks swim and check out all kinds of colorful fish at Explorer's Reef.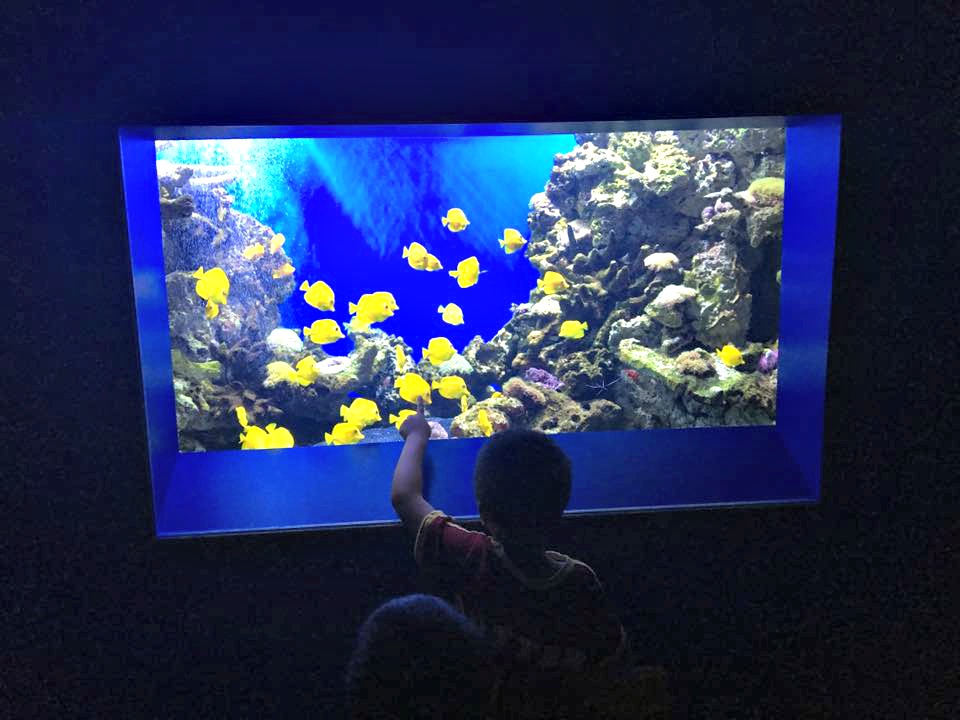 If you've heard about SeaWorld's signature swims – getting into the water with these amazing marine mammals – Discovery Point is where it happens.
4. Ride a roller coaster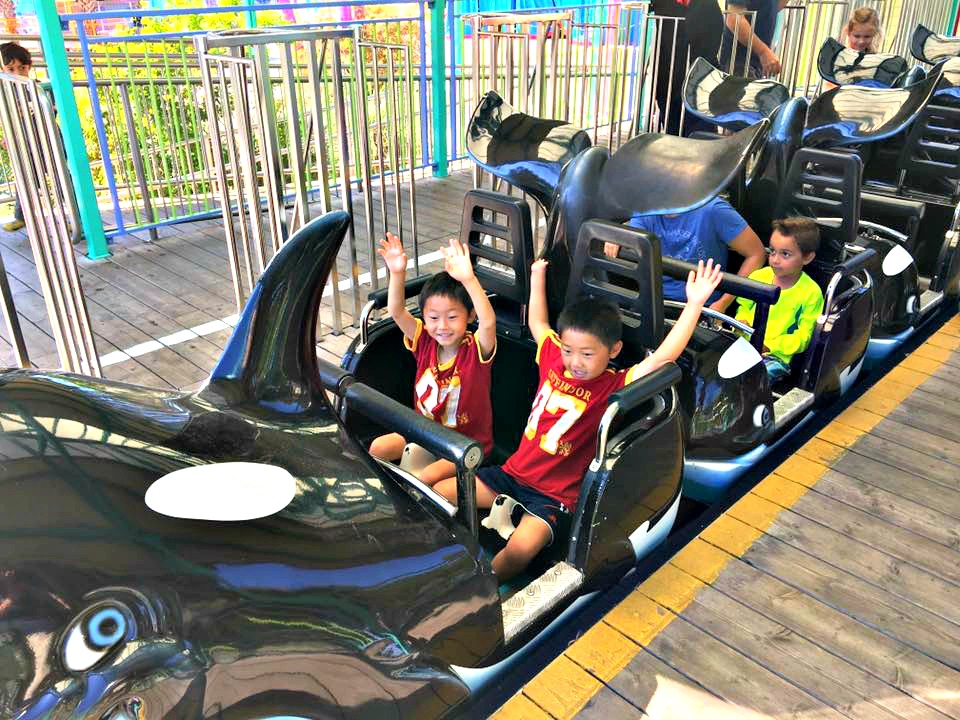 5. Eat ice cream
6. Learn about Sea Lions and Seals
We saw Clyde & Seamore's Sea Lion High and show at Sea Lion stadium that was purely educational. We also got the opportunity to view Sea Lions and Seals at nearby Pacific  Point Preserve. When Sea Lions and Seals are side-by-side, it's easy to tell them apart. You can also buy a tray of fish to feed the Sea Lions and Seals.
7. Learn about Killer Whales
Check out One Ocean® and Killer Whales Up Close. If you check out SeaWorld's website, you can download a PDF about Killer Whales to read before you leave to learn more. We didn't see the Killer Whales this time but my kids always get way more out of events if we take a little time to prep them beforehand. Plus, they have all kinds of fun going to school and telling their teacher about our family activities from the weekend. You can also learn more about Killer Whales through the SeaWorld Cares website.
8. Say hi to colorful sea creatures
If you look closely, you will see colorful sea creatures throughout the park. This is Estelle the starfish and she was very friendly. We also saw an octopus and pretty, glittery pink fish. All of the colorful sea creatures are very friendly and happy to pose for pictures.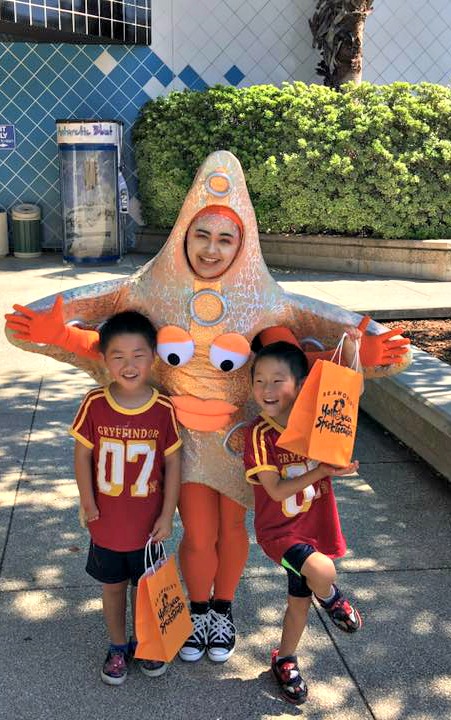 9. Check out scary decorations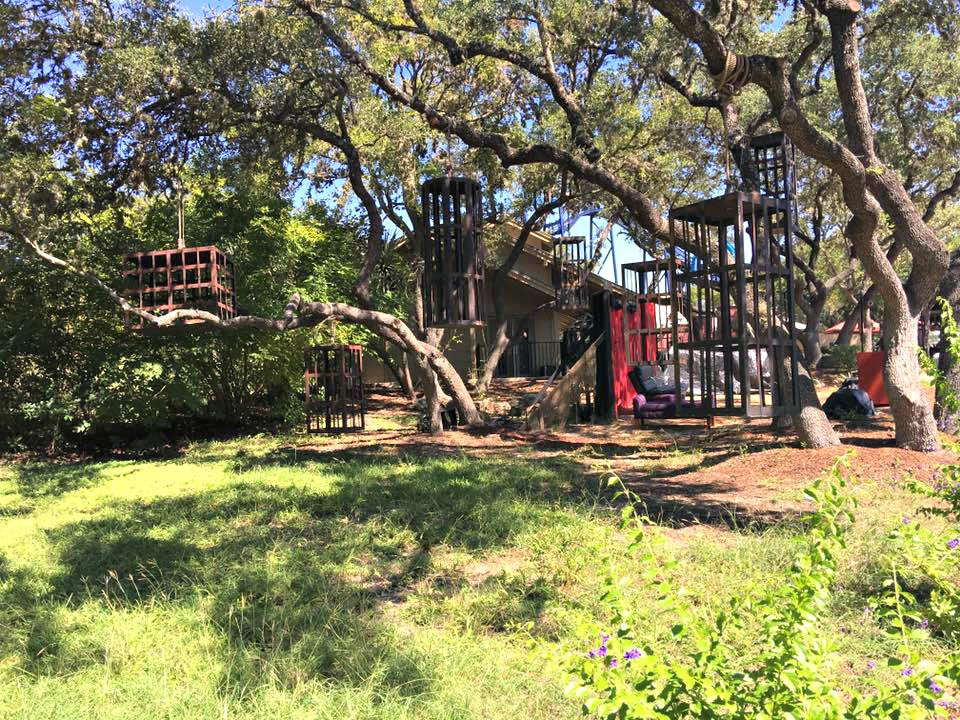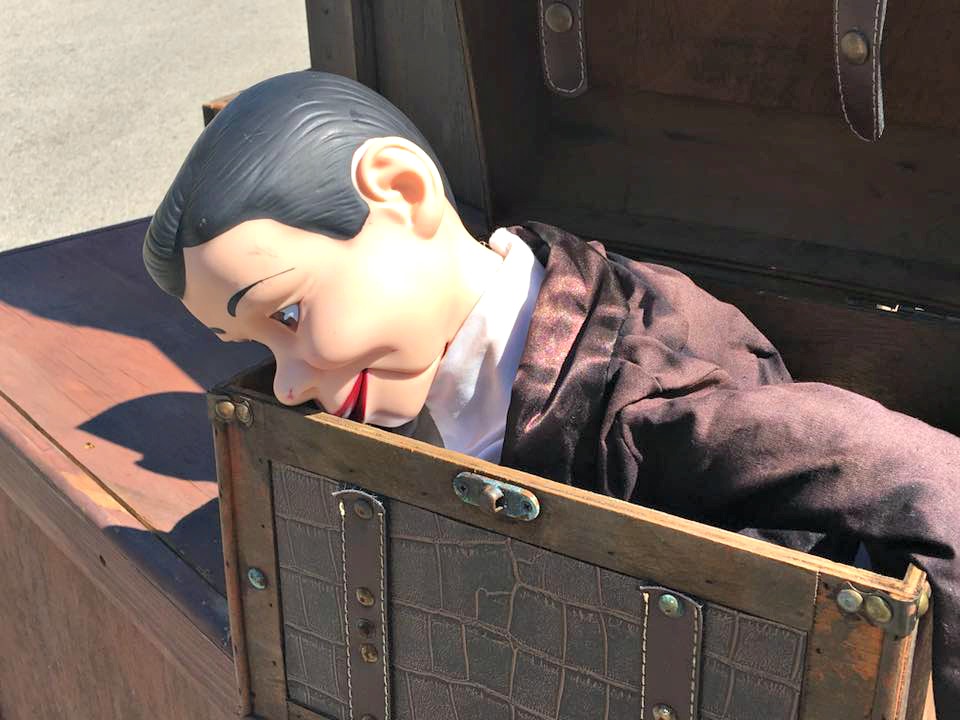 10. Visit the beer garden
There is a really cute beer garden across from the Steel Eel roller coaster with a great view of the park and the water. They have a great selection of craft beer if you're looking to take a break.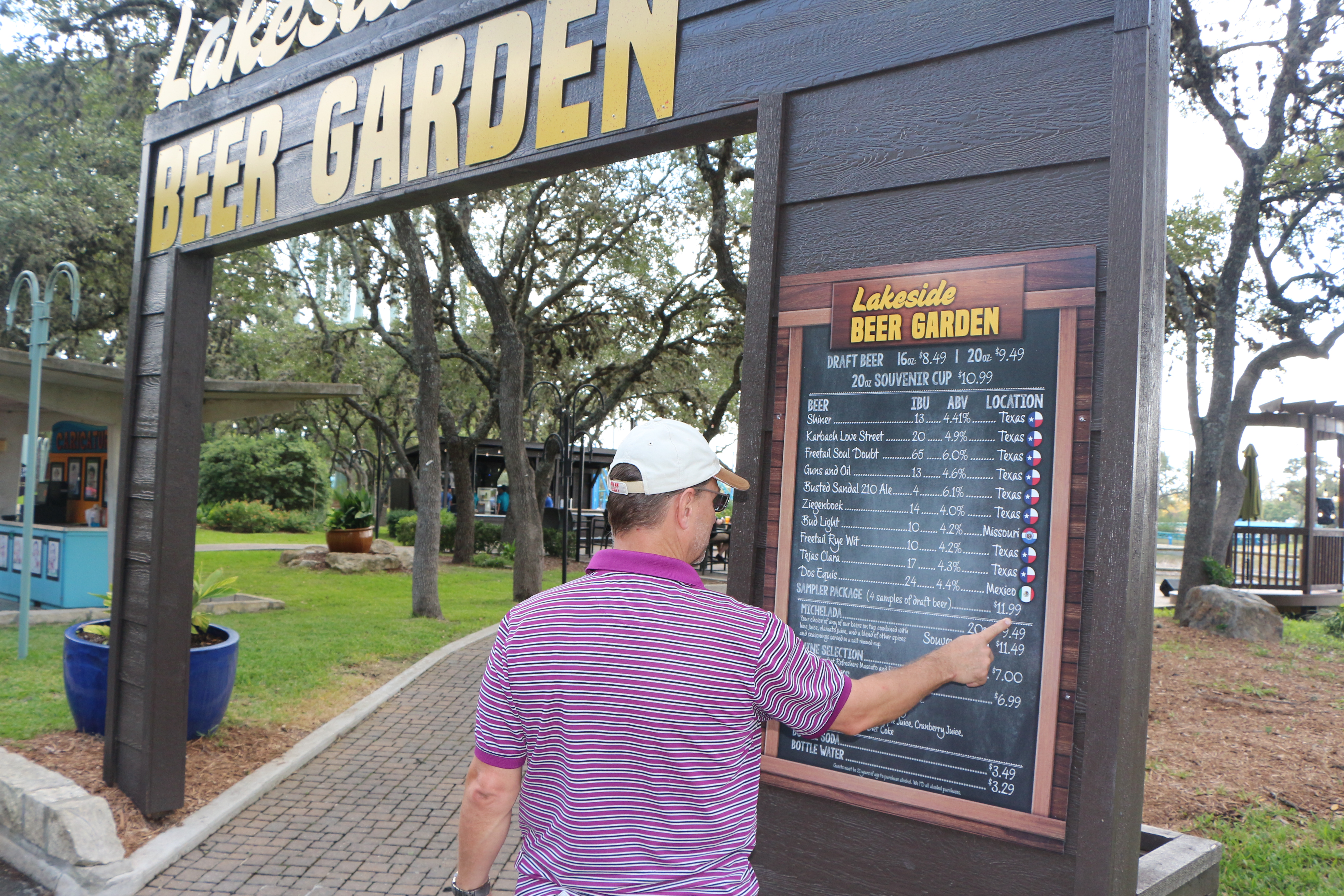 11. Trick or treat!
Check out the park map for trick or treat stops. Also, the stores where trick or treat stops are located are clearly marked but your kids will still have fun looking for them. Each child will receive a bag to use to trick or treat around the park and there are ten locations where your child can trick or treat in a safe environment.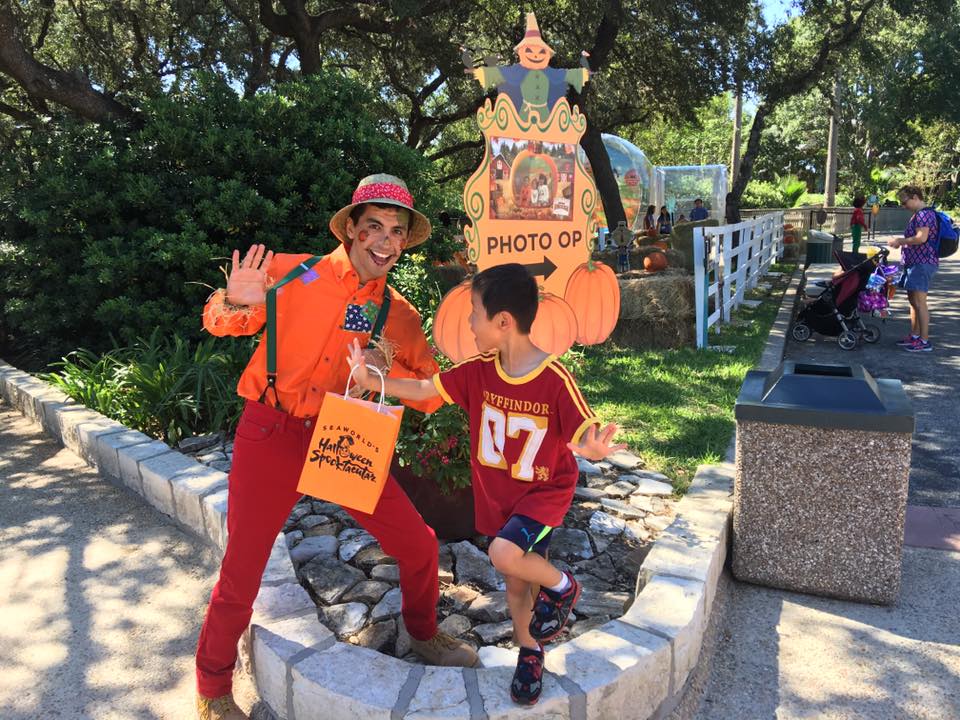 12. Take a fall family picture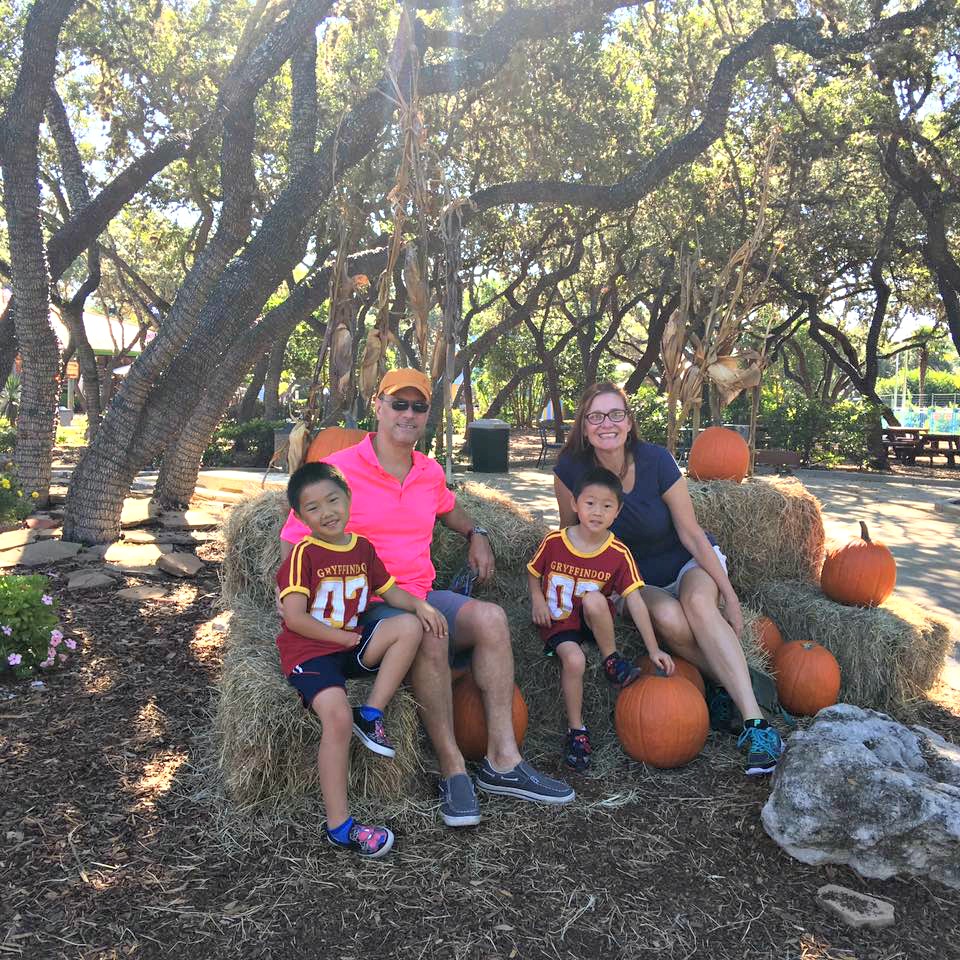 13. Find out about behind-the-scenes opportunities
SeaWorld offers some great opportunities to get a more in-depth look at the park that you get with a general park admission. Last year, we had the opportunity to go meet some of the dolphin trainers and have an up close and personal encounter with some penguins. My family learned a ton and it's awesome to see what goes into making some of these attractions possible.
14. Check out the pumpkin patch picnic
This was my family's favorite part of the day.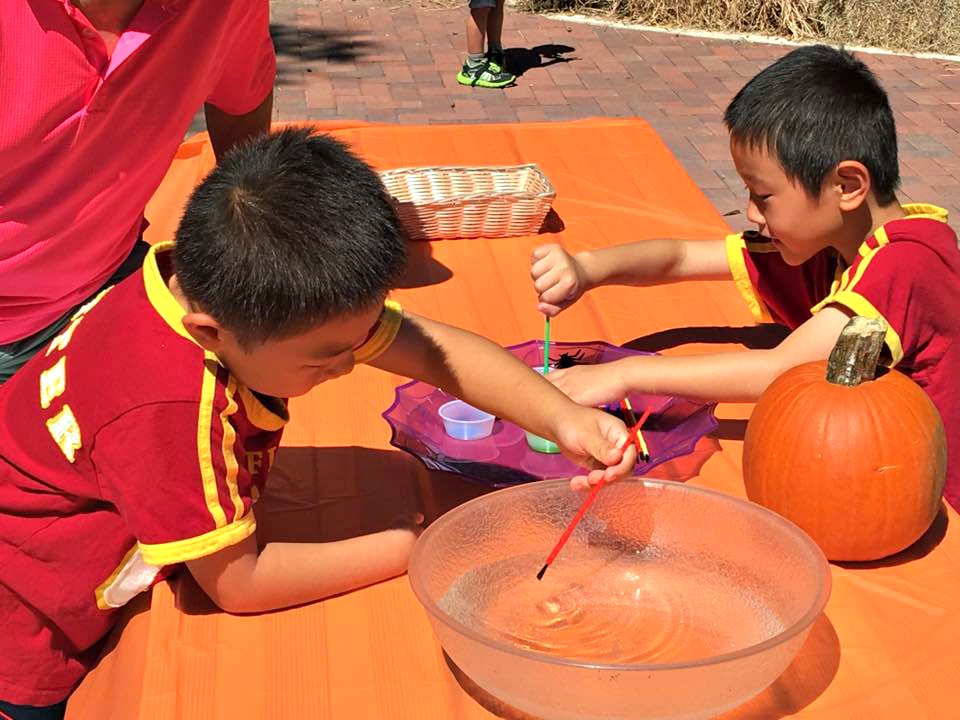 We got to paint some pumpkins in a private area inhabited by some very friendly scarecrows.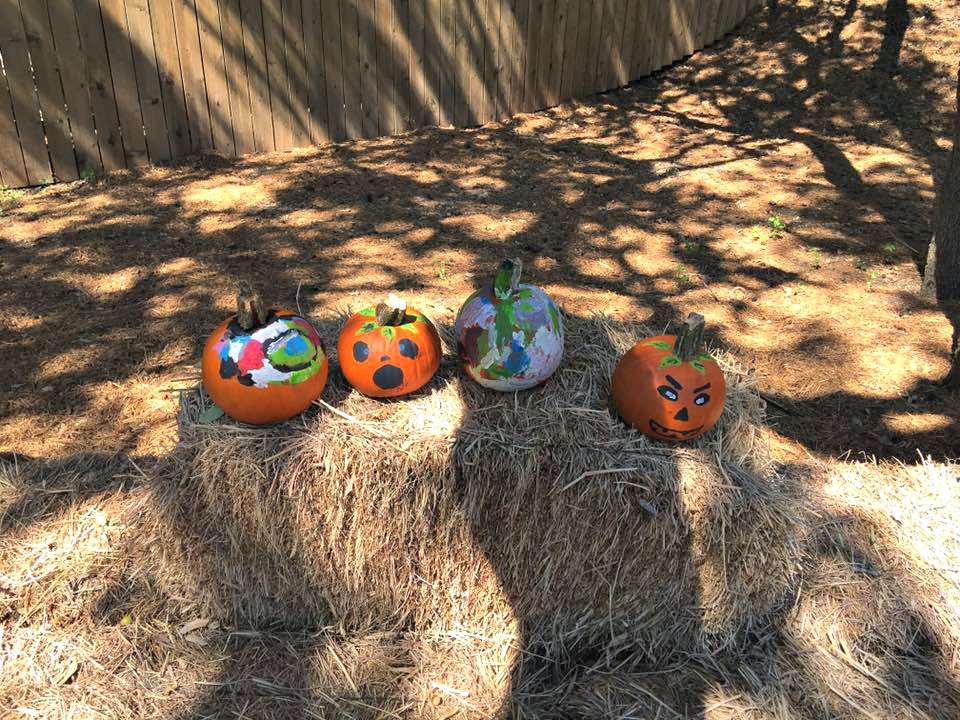 While our pumpkins dried, we enjoyed a buffet lunch of BBQ chicken, brisket sandwiches, sausage, pigs in a blanket, broccoli casserole, mac n'cheese, cookies and more. YUM. You can also check out breakfast with Count Von Count. You can add these dining experiences on to your tickets when ordering online. We always enjoy the food at SeaWorld but if you're going in October with your family you should check out one of their Halloween food events.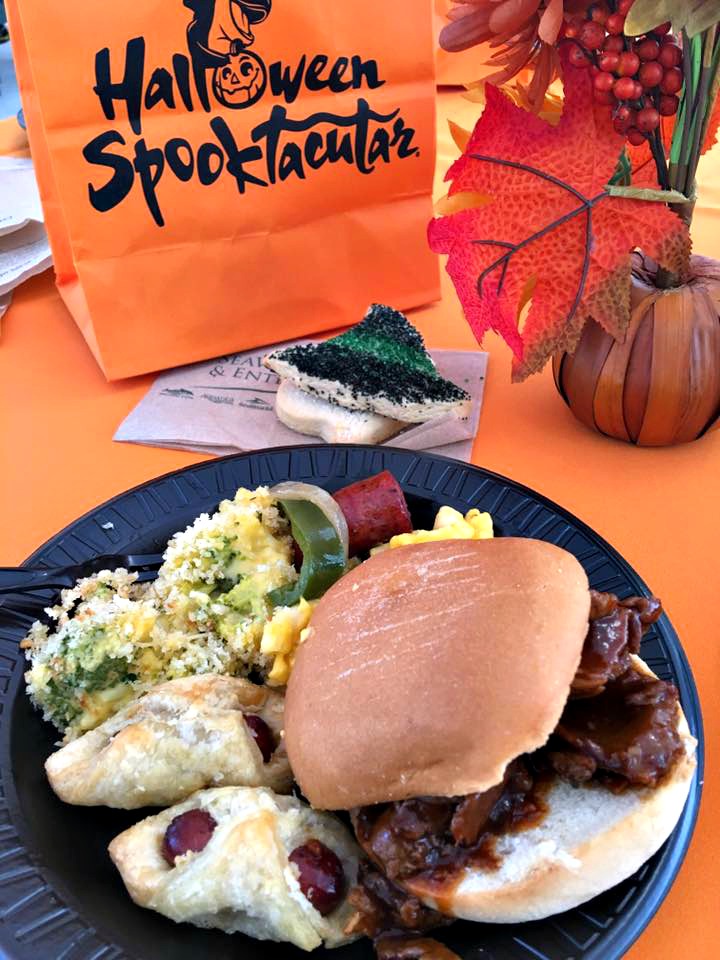 15. Watch the Pets Ahoy show
We visited SeaWorld several times last year but this was our first time catching Pets Ahoy. It's very educational and sends a good message about pet rescue and pet adoption. The show we saw was Halloween-themed so we will definitely catch this one again.
16. Shop
There are lots of places to shop. There are plenty of regular park-themed souvenirs (hats, cups, stuffed animals) but there are also some unique gift items. Every shop is different.
17. Check out the penguin and alligator exhibits
18. Visit the Hay Maze
19. Hang out with some pirates
These pirates were fantastic!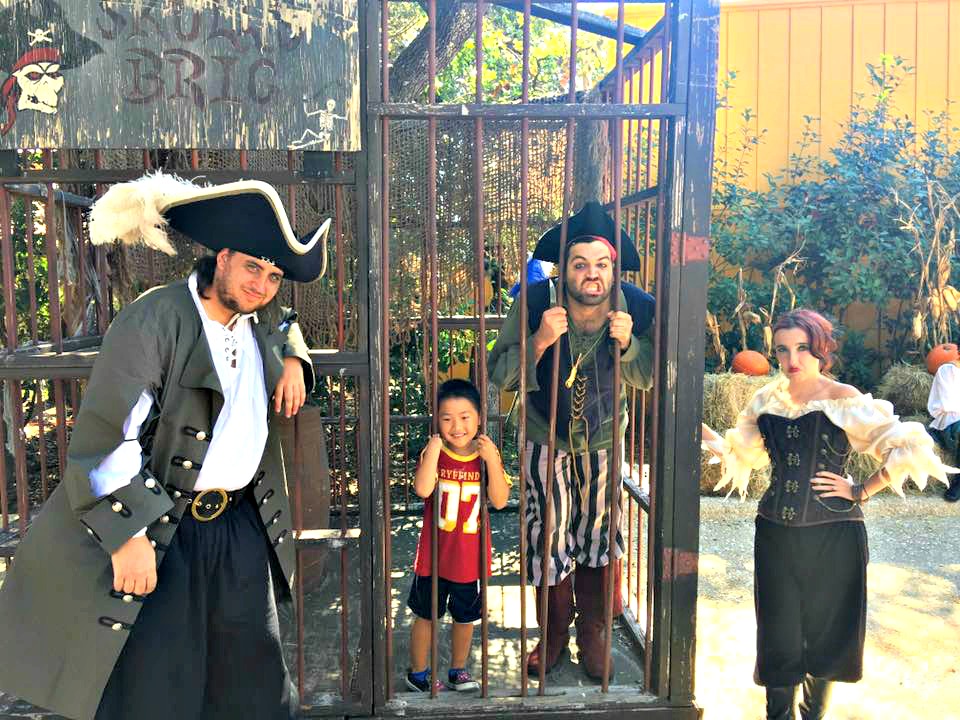 These scallywags were set up near Sea Lion Stadium and had a ton of fun props. They were great with our kids and handed out "real" pirate coins which was a big hit! I have a feeling these pirates might turn a little more sinister after dark but during the light of day, they're pretty tame and my kids loved them.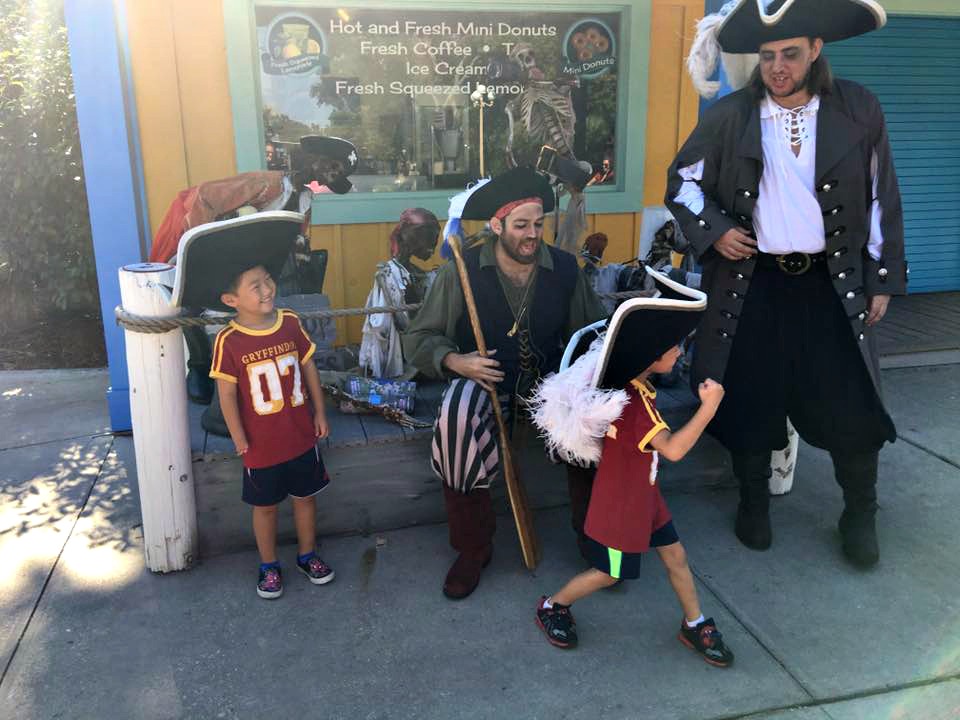 20. Make plans for your next visit!
Maybe you didn't see everything you wanted to see because you ran out of time – that's easy to do and there's a lot to see. Maybe you had such a good time that you can't wait to go back. It's never too soon to start planning your next visit to SeaWorld.
My family and I received complimentary park passes and were treated to the Pumpkin Patch Picnic – thank you SeaWorld San Antonio! We had a great time. All opinions are my own.


You might also like:
Experiential gifts to give in San Antonio
Six reasons to take your kids to Zoo Boo at the San Antonio Zoo