Listen to Your Mother San Antonio – Cast Member Spotlight
(This post may contain affiliate links. Read my full disclosure.)
We're so excited for our third annual Listen to Your Mother Show here in San Antonio. As in years past, we have an incredible lineup of stories for you to hear up on the stage. But, there's also a story behind the story. Here's a little bit about our cast members. We hope you enjoy getting to know them a little bit in advance of our May 11th performance at The Tobin Center for the Performing Arts, Carlos Alvarez Studio Theater. We hope you enjoy this Listen to Your Mother San Antonio cast member spotlight.
Listen to Your Mother San Antonio – Cast Member Spotlight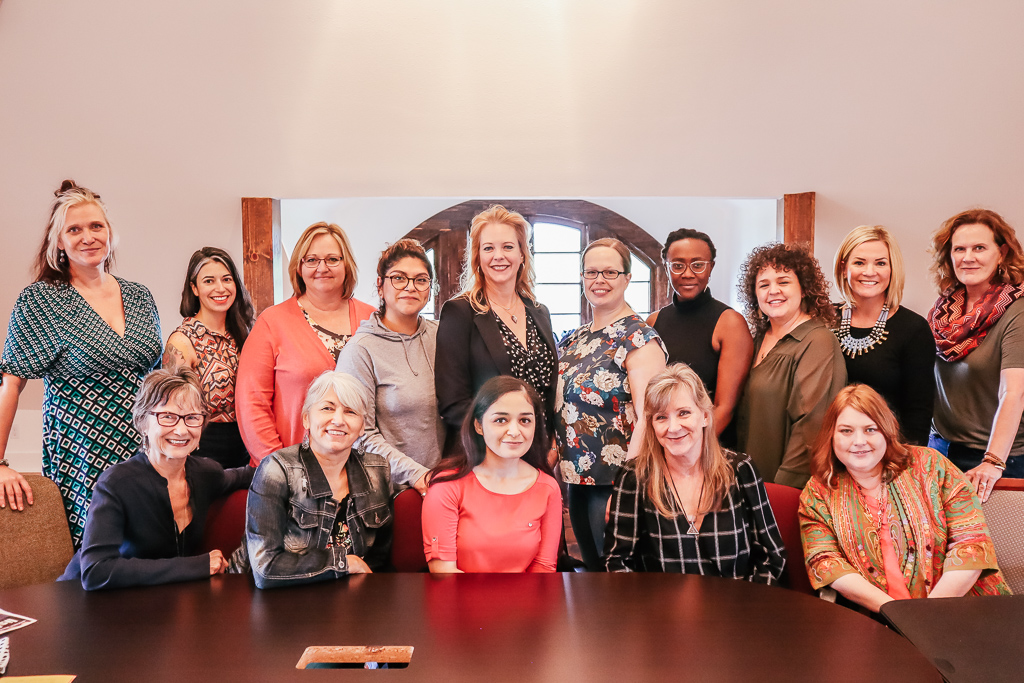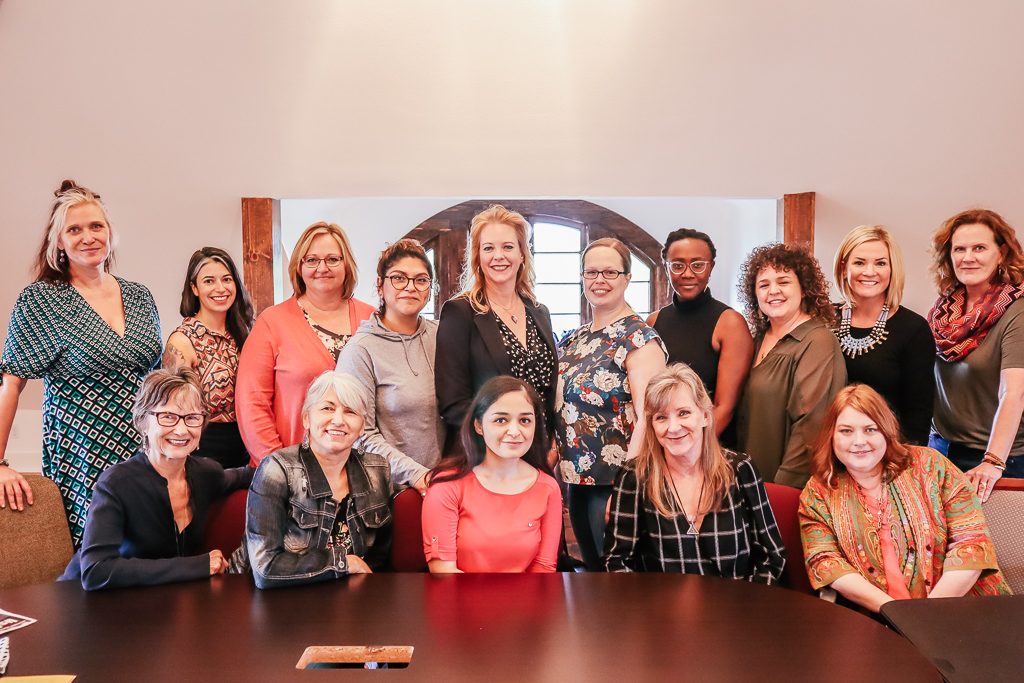 Tickets are $20 in advance and $25 at the door…if there are any left. We are selling fast. Get yours here. Proceeds benefit Roy Maas Youth Alternatives.
Susan Avila Alvarado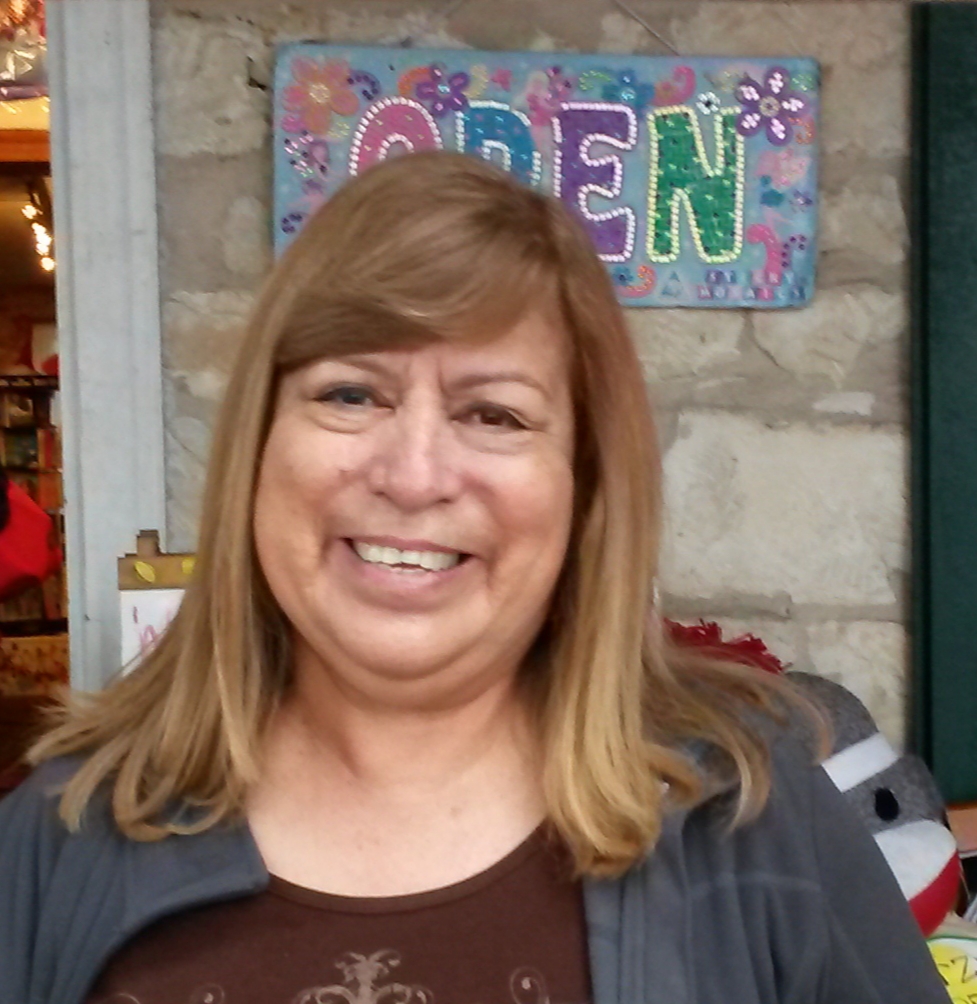 Susana Avila Alvarado is a woman with an extensive work and life history. She has been a Tupperware manager, a probation officer for the mentally challenged, a liquor store owner, a licensed counselor, a professional student, and most important of all, a mom and wife. She was born in East Los Angeles and raised in El Paso before moving to San Antonio five years ago. She loves to travel and go to casinos so unfortunately, she cannot afford to completely retire yet.
Being selected to participate in the 2019 Listen To Your Mother production is a great honor. Susana believes in enjoying life and is excited to share her life experiences with others.
Florinda Flores-Brown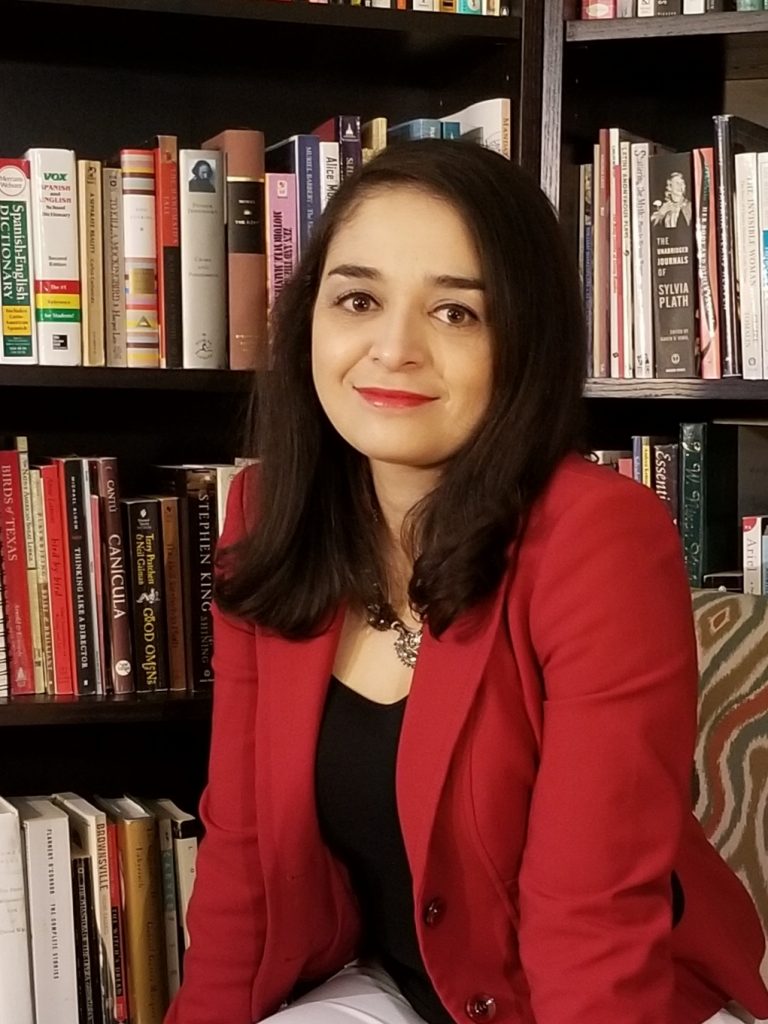 Florinda Flores-Brown is a writer and educator from Laredo, TX now living in San Antonio. She has a Bachelor of Arts in Theatre and Dance from the University of Texas at Austin and a Master of Fine Arts in Creative Writing from Goddard College. After teaching for eight years as both a bilingual elementary school teacher and college English instructor, she serves as Gemini Ink's Writers in Communities program director.
Florinda writes plays and fiction while occasionally dabbling in poetry and live storytelling. Her story "Florinda Had an ESL Moment" was featured on the third season of Worth Repeating, TPR's live storytelling show. Her favorite pastimes include running in the woods; reading; and hanging out with her husband, two boys, and three dogs.
Amie Charney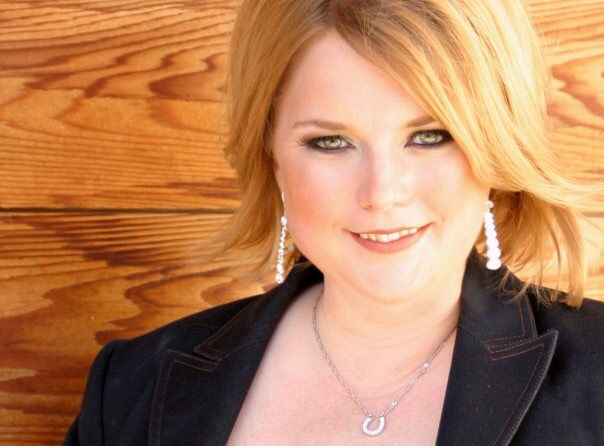 Amie Charney is a mom of two fantastic young adults (a Vol and an Aggie), and a proud Marine Corps wife. Her fiction, poetry, and humor essays have appeared in a variety of publications, and she holds an MFA in Creative Writing from the University of California. Her first novel, which just won first place at the San Antonio Writers Guild Awards, is winding it's way towards publication. She also just launched a new writing venture,True Grit Wife. This blog and podcast are geared towards helping military wives and families thrive through deployment, not merely survive it. After thriving through eight deployments (seven of those combat tours) herself, Amie is passionate about helping others find sanity in separation. She grew up in Seattle, but after marrying her hot fighter pilot, quickly found out home is wherever the Marine Corps sends you. Her husband retired last summer after twenty-three years of military life. The Charney's packed up shop in Southern California and have since made San Antonio their forever home.
Amie studied theatre performance and production at USC (South Carolina), and the Northwest Actors Studio. She has performed in dramatic and comedic productions with several theater company's all over the United States, as well as directed and produced plays and music review shows. She is currently writing her second novel, and teaches literature and writing at the International School of the Americas. The Charney's have no pets, although they did foster secret cats when Dad was deployed… but that's a story for another day. Please stop by and say howdy on Twitter at @amiecharney or Facebook at @amiecharneywriter and keep track of her upcoming book news.
Christie Cuthbert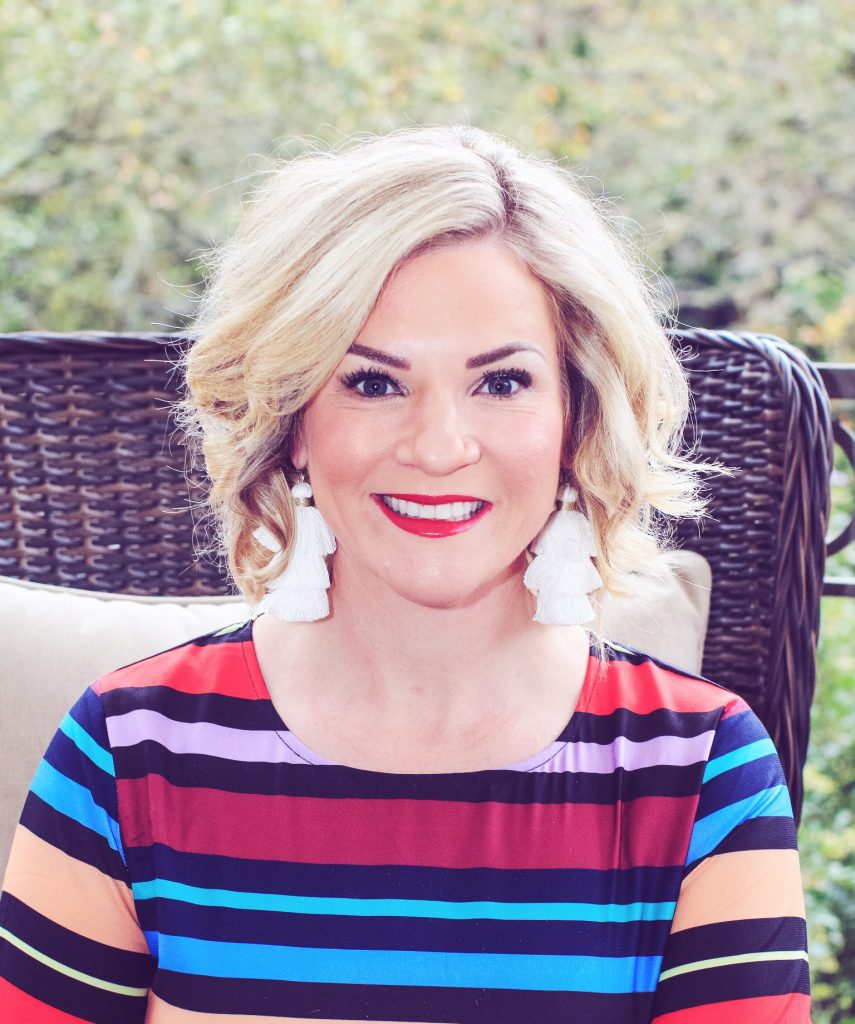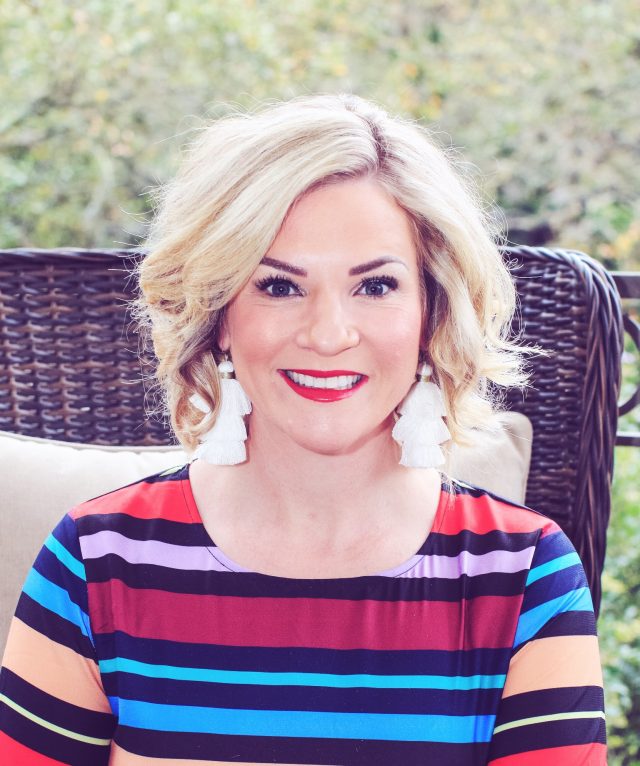 Born and raised in Northern California,
Christie
earned her bachelor's degree in journalism in 2003. She then went on to work for multiple newspapers throughout the country, including Kentucky, Boston and Chicago. While her background was in hard news,
Christie
took a step back after giving birth to triplets in 2013. The chaos of life at home with toddler triplet boys and an older son landed her a columnist position in Chicago where she wrote about the circus of her life for many years.
A job opportunity for her husband, Mark, brought the family down to Texas in 2017 and since last year she's been a contributing writer for Alamo City Moms Blog.
Christie
has also been published with ScaryMommy.com and writes a column for San Antonio Woman's Magazine.
When she's not busy chasing around her four boys,
Christie
is working on her first book, which is currently titled, "Mom! I Farted in Church!" One Type A Mama's Journey Learning to Laugh. For fun, she enjoys traveling with her family, shopping for anything South Texas influenced and getting together with friends. She can be found on
Instagram
or
Facebook
Emily Collins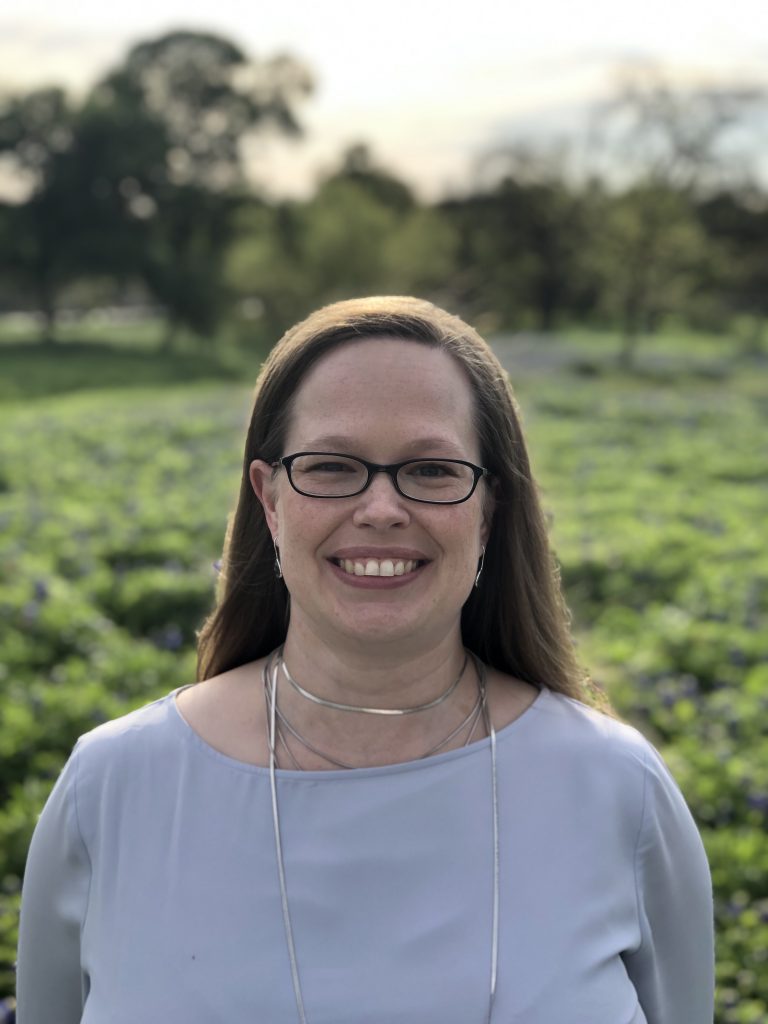 Emily is a first-time LTYM participant, mom to the cutest two (and a half) year-old twins, and a three-time colon cancer survivor with four post-graduate degrees. She spent most of her life in Houston until she moved to Ann Arbor for grad school, where she met her scientist husband, Greg. They moved to San Antonio from Boston about six years ago and hope never to leave. Her love of all things math and data propelled her through entirely too many years of schooling, including a Ph.D. in Economics. Now she leads a team of data scientists at HEB helping provide insights into customer behavior and targeted marketing strategies for HEB's grocery merchants. Before twins ate all their free time, Emily and her husband were avid DIYers, completely renovating two houses themselves.
Jill Davis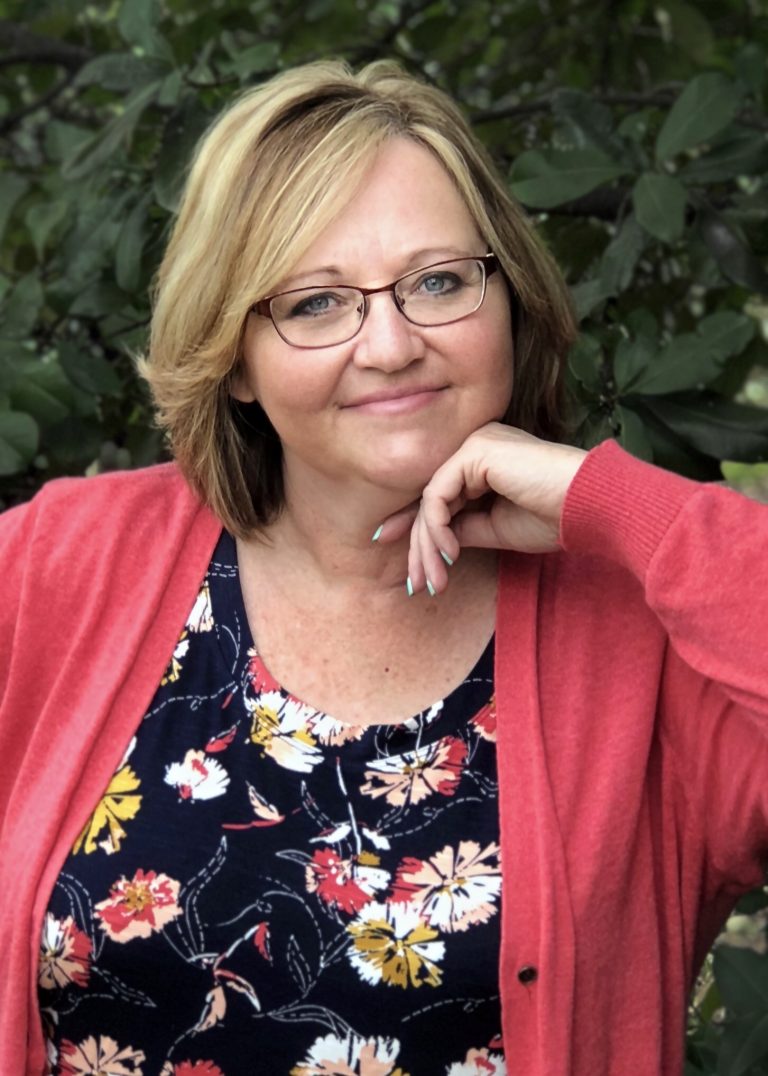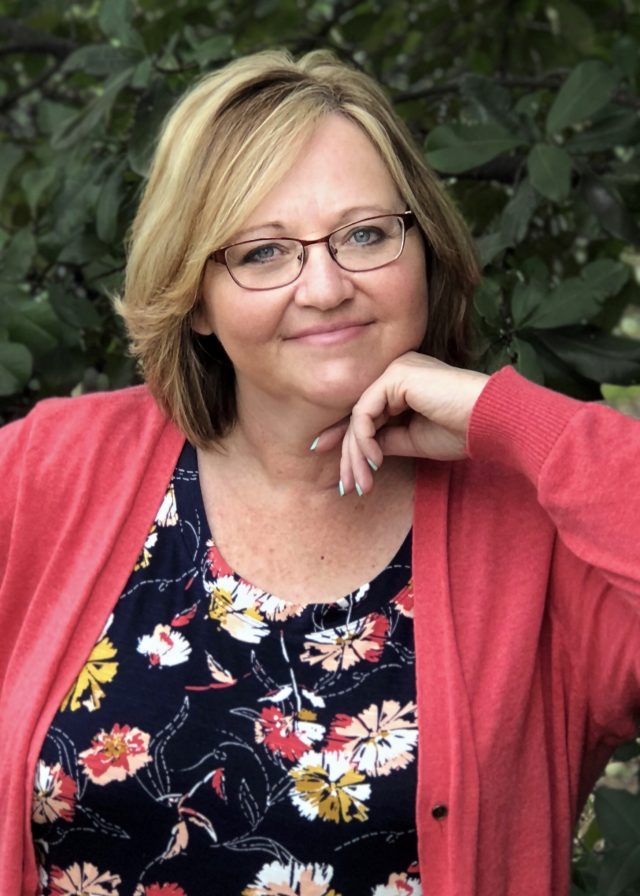 Jill Davis is a mom, grandmom, and recently returned college student who wrote and illustrated her first book at the age of 8. A lifelong passion, she now loves to write and illustrate children's books for her granddaughter's personal collection and is currently crafting her writing skills as an English literature graduate student at Texas A&M Commerce. This June, she will be presenting an academic paper on developing empathy for immigrant children through books at the International Conference of the Children's Literature Association in Indianapolis. Her future plans are to teach English at the university level and to continue contributing to the field of children's literature.
Jill has always lived in Central Texas and has spent most of the last 25 years shouting during basketball games, curling cheerleader hair, and backing horse trailers into junior rodeo parking lots. With her three girls grown up, she now finds new adventures with her 3 -year-old granddaughter Madeline. She lives with her long-time partner on a ranch overlooking Dinosaur Valley in Glen Rose, Texas.
Michelle Lugalia-Hollon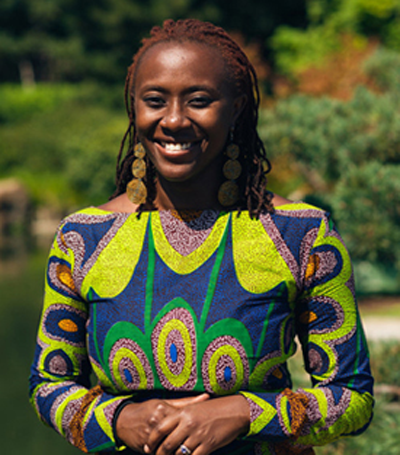 Michelle Lugalia-Hollon is a San Antonio-based African. She is married to Ryan Lugalia-Hollon and birthed two daughters, Olivia and Eden, who keep the best dog in their world, Diesel, on his toes. Michelle has worked for and with several non-profits focusing on sexual and youth violence prevention, trauma, youth development, education, public healthy, and philanthropy.
Janet Oglethorpe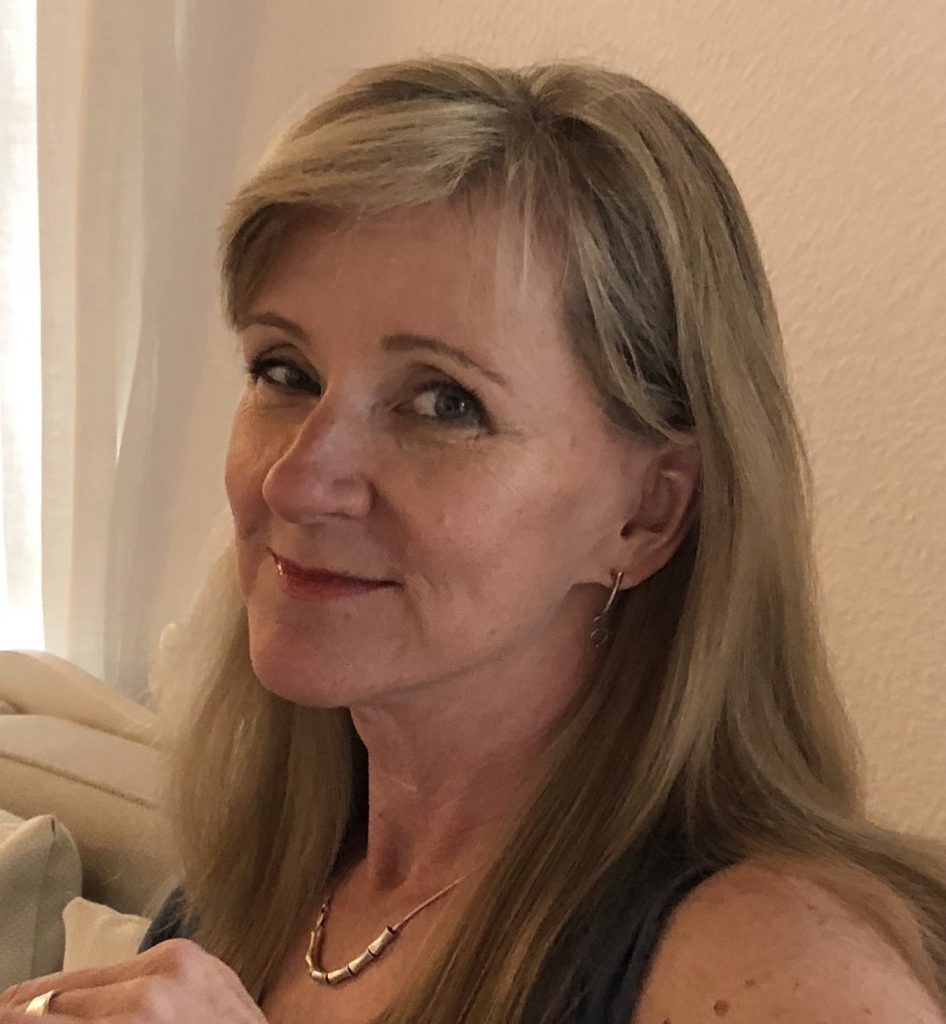 Janet Oglethorpe woke up last August and realized she'd lived in San Antonio for 30 years, and decided to finally call it home. Her earlier three plus decades had been spent here and there along the east coast, and she doesn't miss it.
She is a failed academic with no regrets, and happily teaches Pilates and BootyBarre at Gold's Gym. She kindly asks that you not look at her butt when she walks away. She's done all sorts of things over the years, some of which she's proud. In the last two years she's become active politically and you may have seen her making noise somewhere. Writing has been something of a hobby and she's grateful for the encouragement she received in submitting a piece for Listen To Your Mother.
She's a mother to Chloe, a stepmother to Megan, a wife to Bill, and a mattress to three cats and two dogs, Mini, Pearl, Gatsby, Mia and Murdoch. They are the reason she wears primarily black.
Winter Prosapio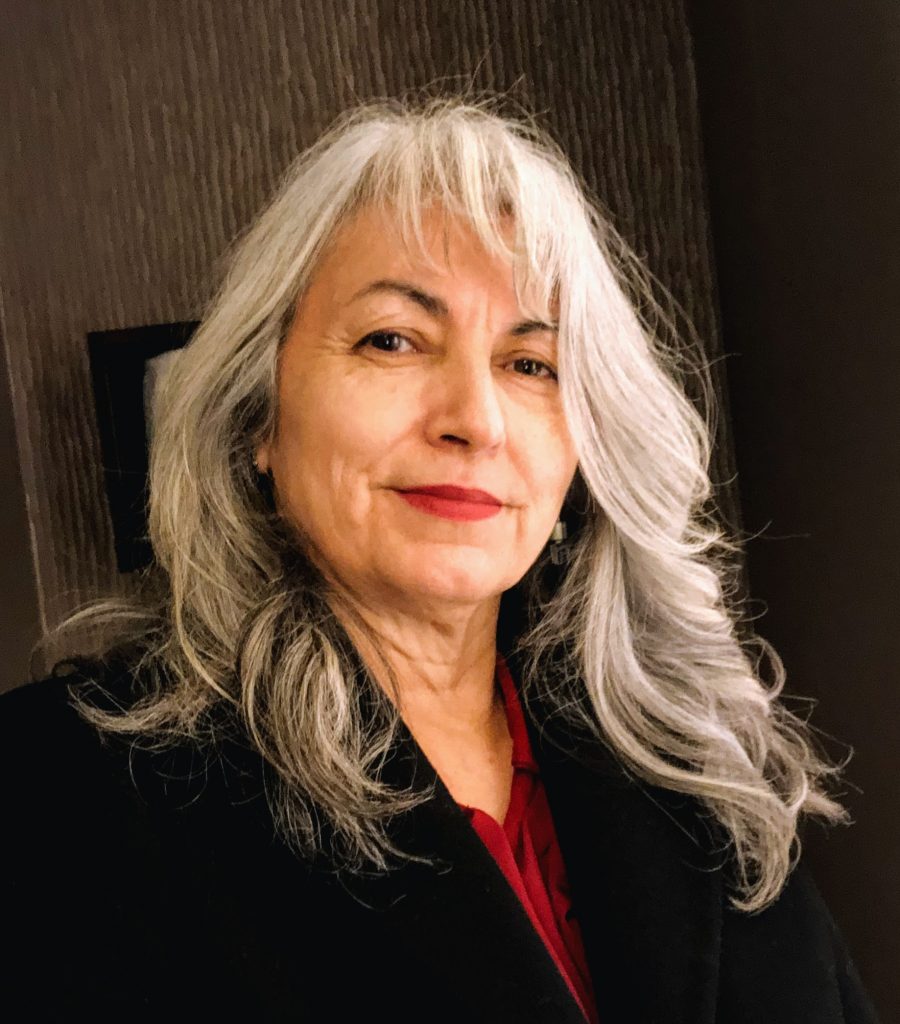 Winter Desireé Prosapio is a humor columnist in the Texas Hill Country, an essayist, and novelist who loves to write about mothers and daughters. Her work has been published in everything from a local daily paper in the Texas Hill Country to NPR. She has won a few awards for writing including the prestigious Lowell Thomas Award for travel writing, awards for humor writing, and several novel competitions for her first novel, Matchbook. You can read more about her writing life at wdprosapio.com. In her work life, Winter's been blessed to have had great jobs with amazing companies, working hard to tell their stories in interesting and compelling ways.
Outside of writing, Winter is the mother to two of the most amazing young women on the planet, is married to a big tough guy who is really a teddy bear, and attempts to lord over a small, slightly insane dog and two cats.
Lorraine Riojas Huizar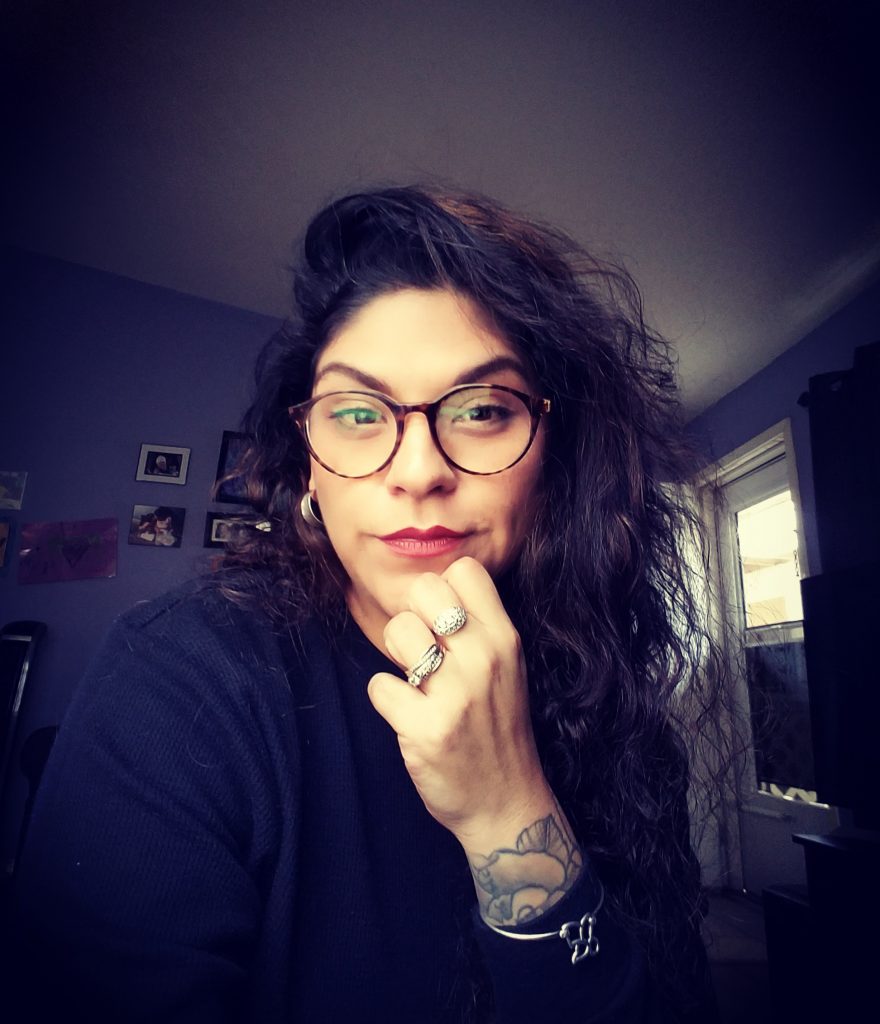 Lorraine was born and raised on San Antonio's NE side. Graduating from MacArthur High School in 1997 and attended Milan Institute of Cosmetology in 2006. When she's not talking her clients through a sometimes painful situation in body waxing "therapy", you can find her involved with her two boys Draven and Dorian,and drawing inspiration from the two of them.
An empath that loves anything spiritual and paranormal. Lorraine continues to work on art made from recycled items and hopes that this experience will lead to more opportunities where she can share stories that will inspire and bring awareness for people that are suffering from mental illness. Lorraine's greatest achievement.. being able to breastfeed her children.
Meredith Kay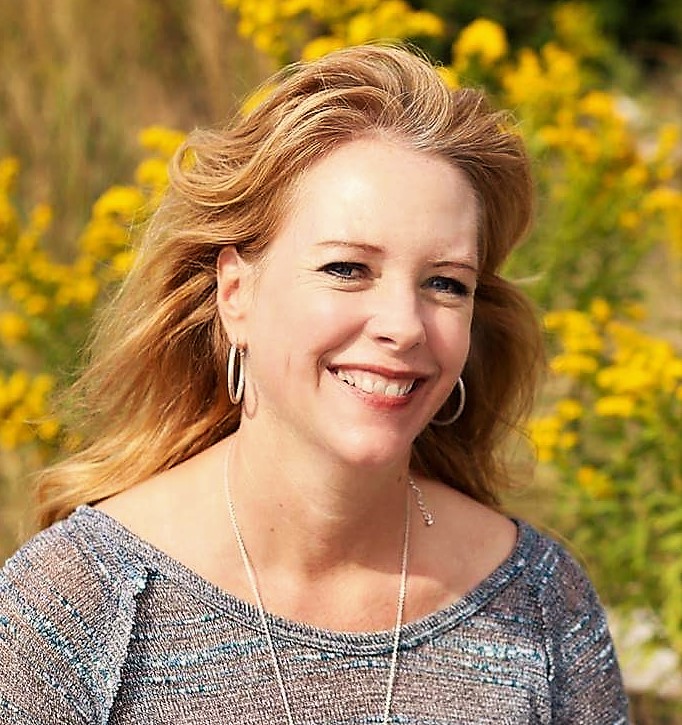 Half Texan on her mother's side, Meredith was born and raised in Southern California, where she graduated from Pepperdine University with a degree in Advertising, but has called San Antonio home for over 25 years now. Meredith is raising a son and a daughter as a single mom, and shares her chaotic environment with a pack of rescue dogs. An incurable foodie with an insatiable case of wanderlust, she has travelled the world and had the opportunity to live in Germany and France, although her French is pretty rusty these days. The epitome of a "tomboy", Meredith enjoys watching and coaching her children in their various sports, along with taking them on new adventures and long road trips whenever possible.
Meredith is usually the loudest person in the room, and she is always up for new adventures and experiences. She is a freelance writer, travel planner, and marketing consultant, and loves to help others solve problems, which usually leads her to volunteering for way too many things, in her already busy life. She is excited to be a part of the "Listen to Your Mother" tribe of amazing women, and tells her story without a filter, because life is messy, and the truth should not be sugar-coated. In December, she officially climbed over the halfway mark to her 100th birthday, but she can still be found dancing on the tables, taking shots on goal against her teenage son without mercy, and picking the ticks off the foster dogs she and her kids rescue whenever they have the time and the space. She is usually described as "the wild one" of any group, and she doesn't plan on changing that anytime soon.
Jan Schubert Norris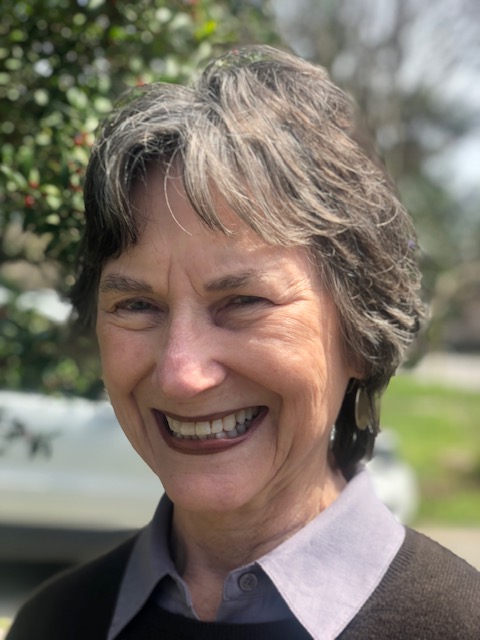 Jan Schubert Norris is a mom, grandma and orphaned daughter. A freelance writer and editor, she helps non-profit organizations tell their stories, raise awareness of their mission and generate funds to continue their good work. Yoga keeps her grounded, daily walks connect her to nature, and belief in the creative healing power of literature, art, music and women's stories guides her onward in perilous times. And because no day should go without laughter, she is fortunate to have grandchildren who amuse her.
Christine Snowden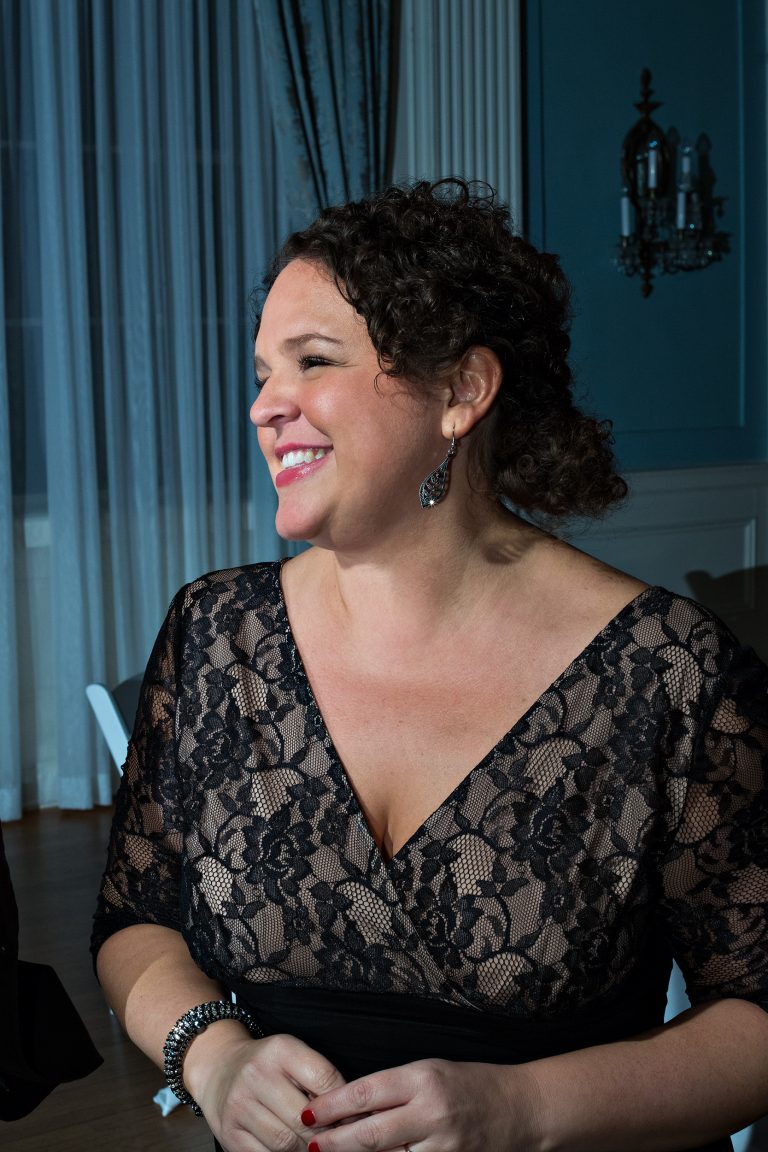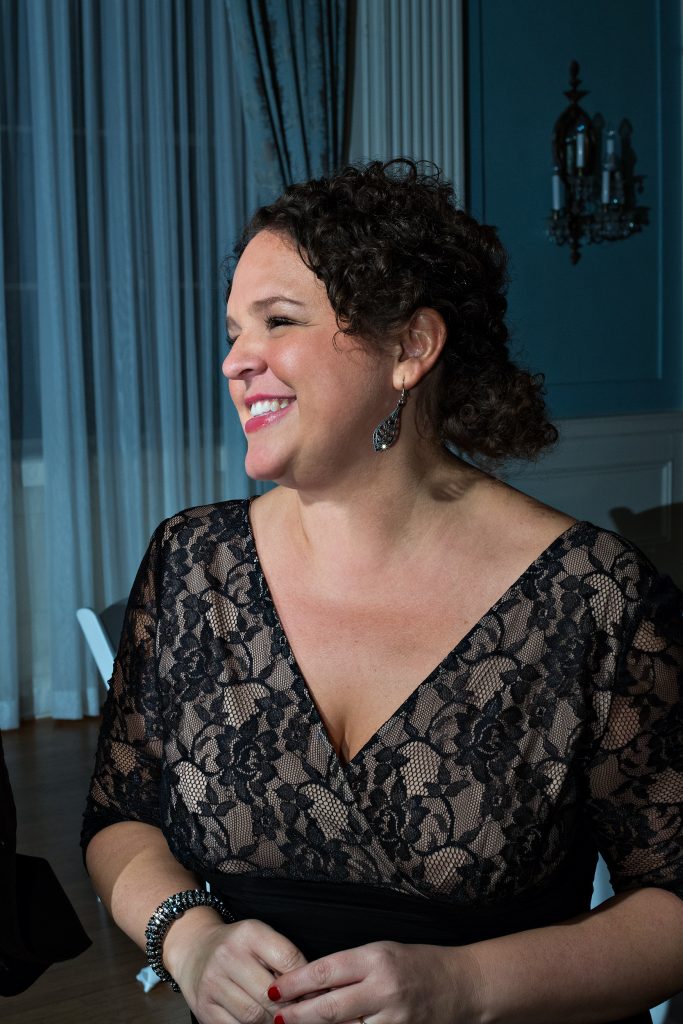 Christine Snowden is a recognized public speaker and educator. Growing up in a large, eclectic family, she reluctantly came to accept her role as resident storyteller. Christine has a passion for helping women who are navigating infertility. Through her day job as an assistant principal at an elementary school, she has learned relationships come first, and to believe deeply in the power of narrative and connection.
Christine lives in Austin with her wife and son. When she's not wrangling kids (her own or her students), she loves hunting for vintage finds at estate sales and sharing conversation with friends and family.
Listen to Your Mother is produced and directed by Jill Robbins, Jennie Badger and Maria Luisa Cesar.