(This post may contain affiliate links. Read my full disclosure.)
I've been getting Stitch Fix deliveries off and on for about a year. You know what Stitch Fix is, right?
Just in case you've been living under a rock, I'll tell you real quick: Stitch Fix is a clothing delivery service that sends boxes of clothing, shoes and accessories to your door with a frequency YOU get to decide. You can get a fix every two to three weeks, every three months or just when you decide you want one.
You fill out an online profile with information about your sizes, taste and lifestyle and you're assigned a stylist to pick stuff out for you. Each fix contains 5 items. It's great for busy people and the fashion challenged (raises both hands) because you can try on stuff and style it in the privacy of your own home. If you like it, you keep it. If you don't, you can send it back in the pre-paid envelope. Best of all, you can give your stylist feedback on what you liked and didn't and what you want to see more (and less) of.
If you're interested in trying Stitch Fix out, you can use my code, here. I'll get a discount off future fixes if you sign up but otherwise, I get no compensation from posting online about Stitch Fix.
Although I've been getting fixes for about a year this is the first time I've blogged about it. I'm not a fashion blogger and I have body anxiety issues that would normally prevent me from doing full body poses in clothes that don't make me look and feel good.  Yeah…I'm a pro at artful posing and cropping my Instagram snaps so I don't put my rolls and bulges on display.
But.
What I've found to be most helpful in navigating Stitch Fix is the advice of other (non-fashion) bloggers who do put their experiences online for others to see and learn from such as Kim from Let Me Start By Saying and Lauren from Working Mom Magic. So I figured, why not? Maybe this will help someone else and it's good to step out of that comfort zone.
Here we go.
About me:
I'm 5'11 and I weigh (eek!) 178 pounds. I am long, long, long everywhere: long arms, long legs and long torso. I have a full bust and no butt and my midsection has ALWAYS been my problem area. I've gained about 10 pounds over the past year and I like to blame my "meno-pot-belly" because that's where all the weight sits. That's a whole other story, though.
When I got my first fix last year it was like "damn, this girl gets me." I loved everything and kept everything. My second two fixes were just "okay" and after that, they started to go downhill and I took a little bit of a break.
My biggest complaint with my previous stylist was that she didn't take my feedback about living in a perpetually warm climate. I live in the San Antonio area and while we do occasionally experience some colder temps, it's a generally accepted fact that summer runs from April to October here. As in I don't want long pants made of heavy denim in the spring. Ever.
Maybe she's from Minnesota or something.
My fixes contained lots of heavier and synthetic (not breathable) fabrics in the warmer months and although I was really trying my hardest to give useful feedback, my fixes consistently missed the mark. I was about to "break up" with my stylist or quit Stitch Fix altogether when I got a very providential email asking me if I wanted to switch stylists.
I might have been a little cranky in my feedback after I got a whole box of synthetic stuff in July. Maybe just a little.
So now I have a new stylist. This is my first fix with Alicia and I'm cautiously optimistic.
Before I get to the clothes I'm going to tell you DON'T PREVIEW YOUR FIX. If you have the Stitch Fix app on your phone you can see your items when they ship, before you get your box. I'm telling you, don't do it. I was highly upset when I previewed this fix and I'm going to tell you, it was all for nothing because it was so much better in person.
So here we go:
Zoe Open Shape Metal Earrings by Zad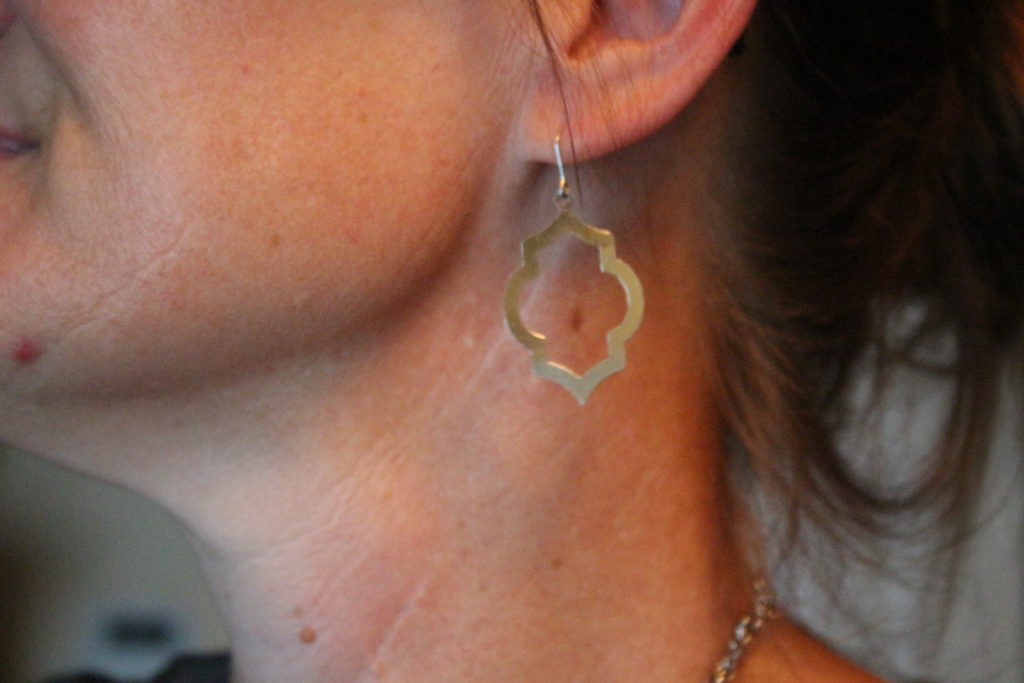 These are my style but I have a lot of costume and statement jewelry. I need to be pretty wowed by any jewelry in my fix and it has to be something I'm just in love with or something super unique.  These earrings were $28 and while they were fun, I thought they were over budget for something so basic. Sent back.
Also? I was so tempted to edit out that monster zit on my chin but look, people! It's a zit inside a wrinkle. It really happens.
The necklace I'm wearing in the other pictures pictures is from a previous fix and I love it.  Have no idea what necklace designer person came up with this one but it's a fun way to dress up a boring outfit. It's tiers of little metal discs and it's both basic and unique at the same time.
Robbie Jogger Pant by Level 99
I was prepared to hate these atrocious army green pajama pants on sight because I was quite indignant that Alicia was sending atrocious army green pajama pants in the first place. But you know what? I don't hate them. I like the linen feel, the pockets and the draw string waist. I like the color because I can wear it with a lot of different things and I'll be able to wear these all year round here. They're a tad shorter than I'd like but keep in mind, I'm tall and I'm sort of used to this.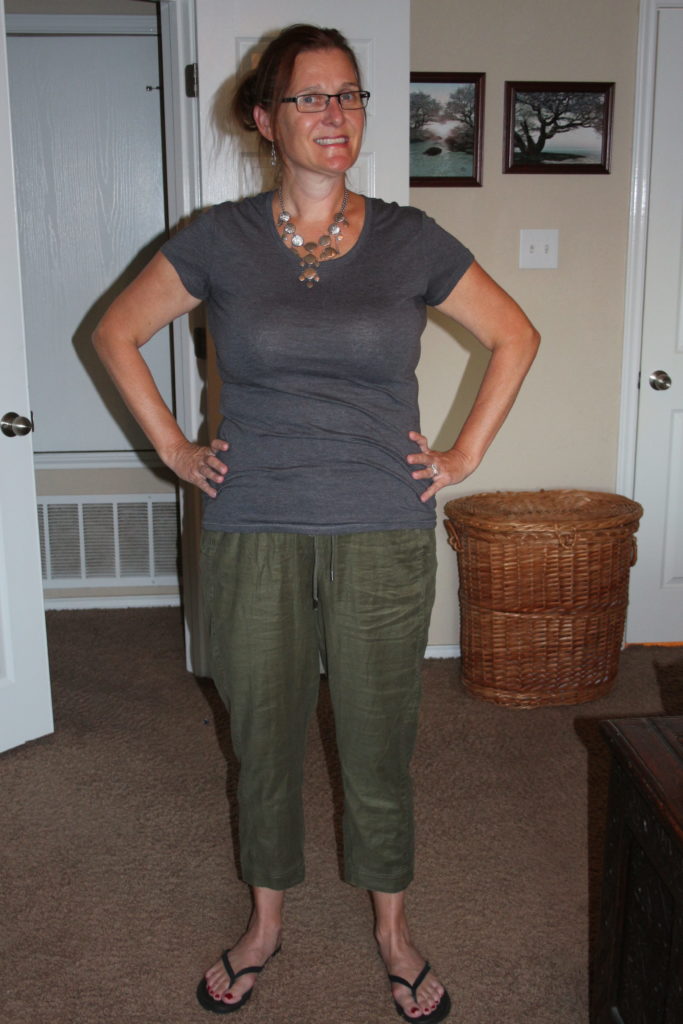 It's hard for me to find pants that fit me comfortably in the waist that aren't baggy in the butt. I'm keeping them and I think I'll get a lot of wear out of them. The casual pants with a tee shirt and flip flops is a standard everyday running around outfit for me and I find the olive green to be a neutral.
Kolby Printed Skirt by Gilli
I disliked this in the preview and disliked it even more when I touched it. It felt a little bit like a rug that would be in someone's kitchen. I didn't like the "wintry" pattern and the black waistband was super stiff. It reminds me of the pattern people refer to as "Ikat" which I am not a fan of.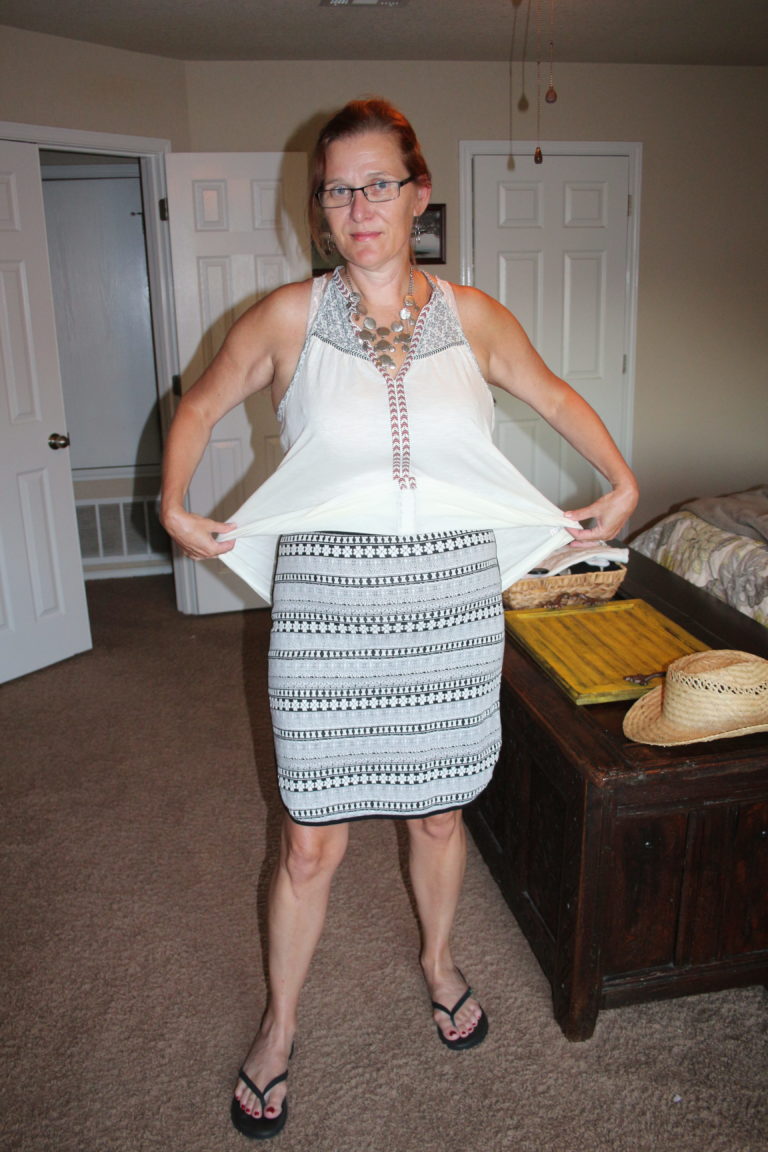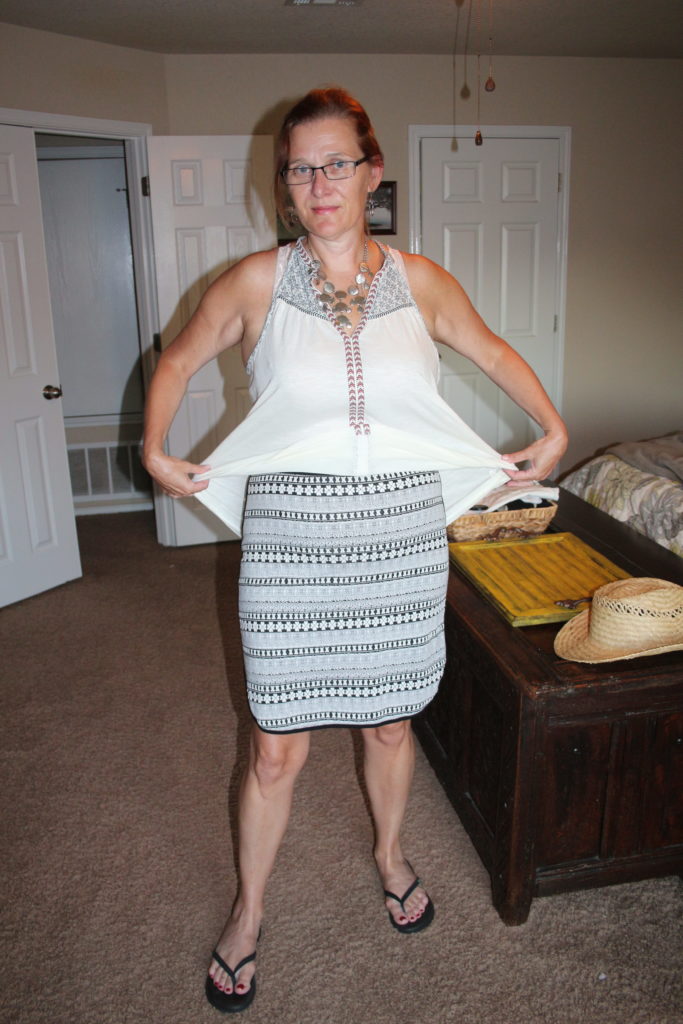 I also don't like something quite this body-con although the length was great.  My husband said he liked the way the skirt looked on me and the more I pranced around in it, the more I sort of liked it but the feel of the fabric and the stiff waistband were deal breakers for me. Sent back.
Fulham Embroidery Detail Knit Top by RD Style
I had to really think about this one. I didn't love it when I saw it in the preview but once I got my hands on it, I started to have a change of heart. The soft knit fabric is delicious and it's a nice soft eggshell color and not white, as it seemed in the picture.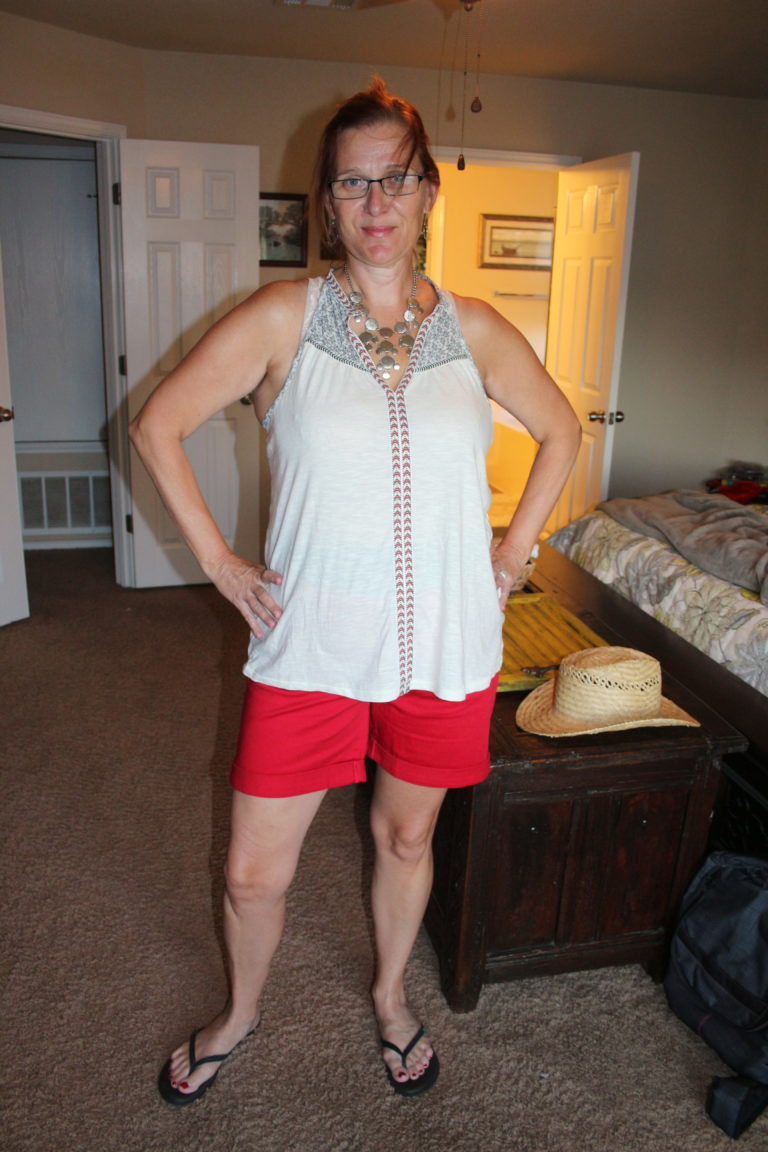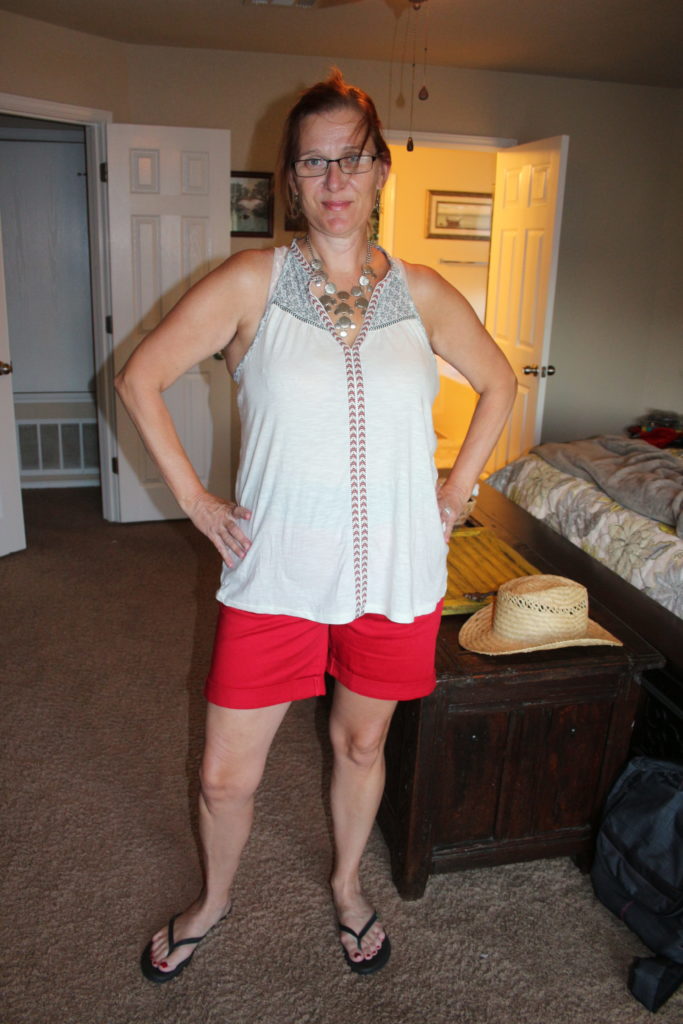 The detail on the back is also really fun. I can see myself wearing this more often with a cardigan because exposed bra straps but I am in love with the length and the feel of the fabric. Keeper.


Corynne Boyfriend Denim Short by Kut from the Kloth
I wrinkled my nosed when I saw the red denim but came around once I put them on. These are super comfortable and they fit great. They're also a longer length and for me, that means I can wear them more places and for more of the year. Kind of expensive for shorts but I am hard to fit on the bottom because I'm heaviest through the middle but my hips aren't very wide. These made me look and feel good so…Keeper!
In my feedback to Alicia, I tried to be as descriptive as possible when telling her what did and didn't work and I gave her a specific idea of what I was looking for in my next fix. I'll be at BlogHer16 in Los Angeles in next week and I wouldn't mind something new to wear to the conference. It'll be quick turn to get a fix to me in time for my trip but we'll see what happens!
I also plan to be a little more purposeful about what I pin to my style board on Pinterest in the hopes that Alicia can help me create some of those looks.
The idea of someone picking out clothes just for me that I can try on at home with other things already in my closet is what appeals to me the most about Stitch Fix. I also tend to get into a little bit of a rut when picking out my clothes, so it's fun to see what someone who doesn't know me will choose for me. I would have NEVER chosen the red denim shorts for myself but I'm happy to have them now.
If you have a Stitch Fix ideas or Style Board, feel free to pin this image: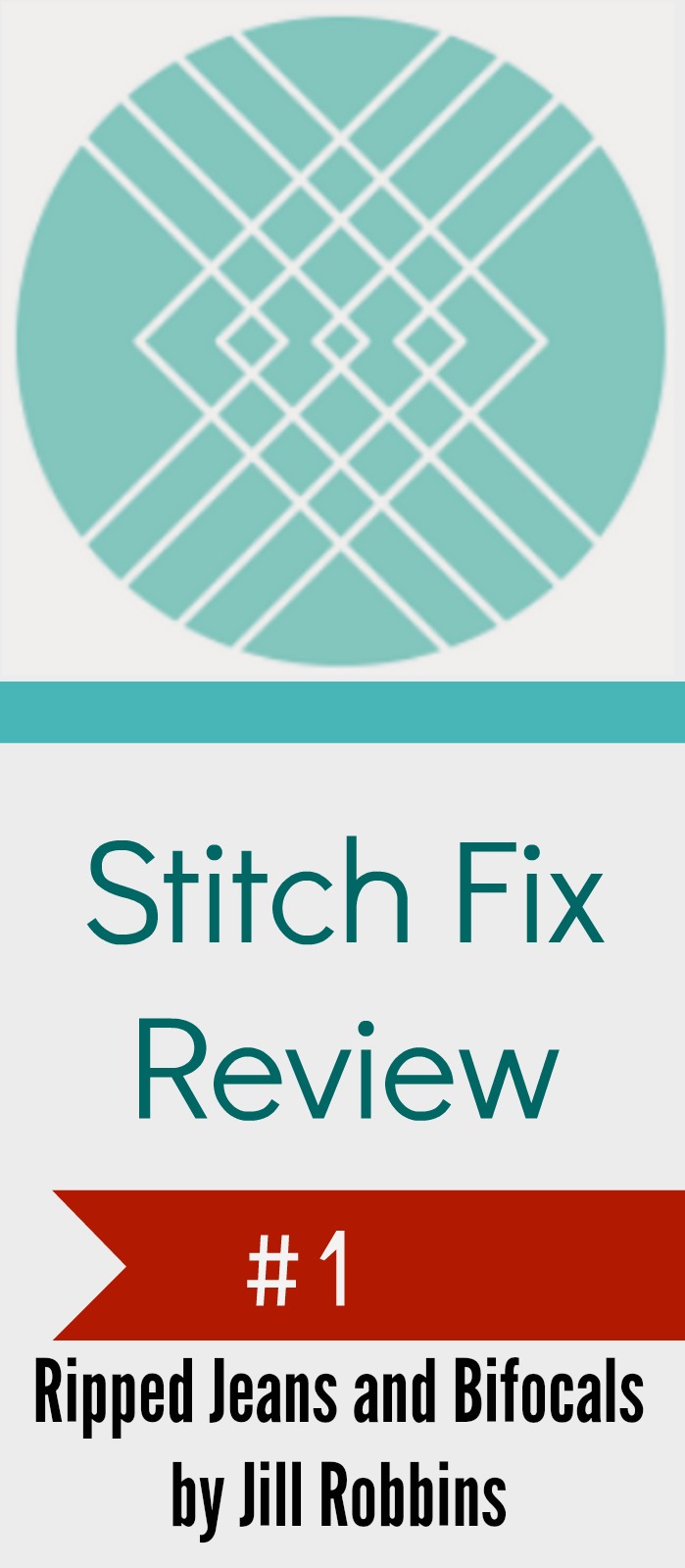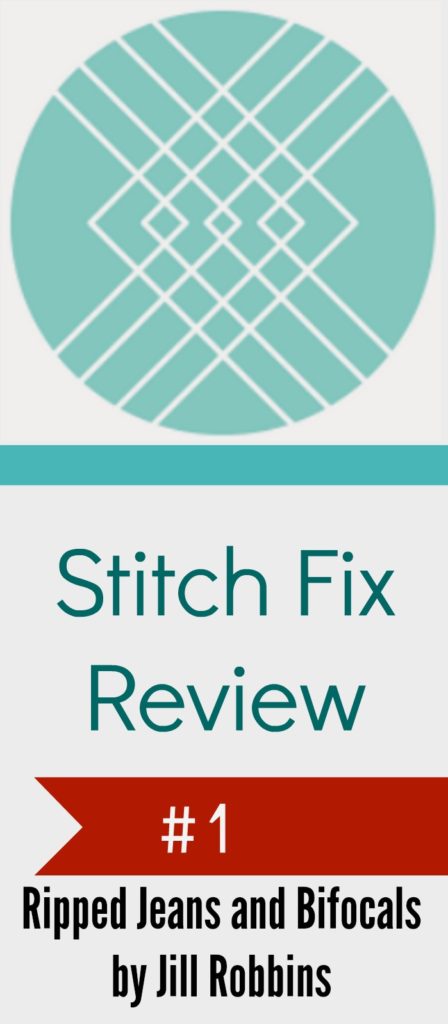 If you think this looks like a good idea, you can use this link to sign up and I'll get a few pennies knocked off my next fix. It's pretty easy to discontinue or suspend your fixes if you decide this service isn't for you.
Thanks for reading!

If you enjoyed reading this post, please give me a vote on Top Mommy Blogs my clicking the button below. It's super easy and helps my site A TON.