I'm a domestic ninja – The Tuesday Meme
(This post may contain affiliate links. Read my full disclosure.)
No one gets excited about Tuesday. Sure, you made it through Monday but Friday still seems like a long way off. Because it is.
Every Tuesday I'll share something funny with the hope it will make you laugh and smile. Maybe you'll nod your head and say "yeah, me too."
This meme is one of the most popular things I've ever put on the internet. If you've found Ripped Jeans and Bifocals via Facebook, you may have found me because of this little graphic: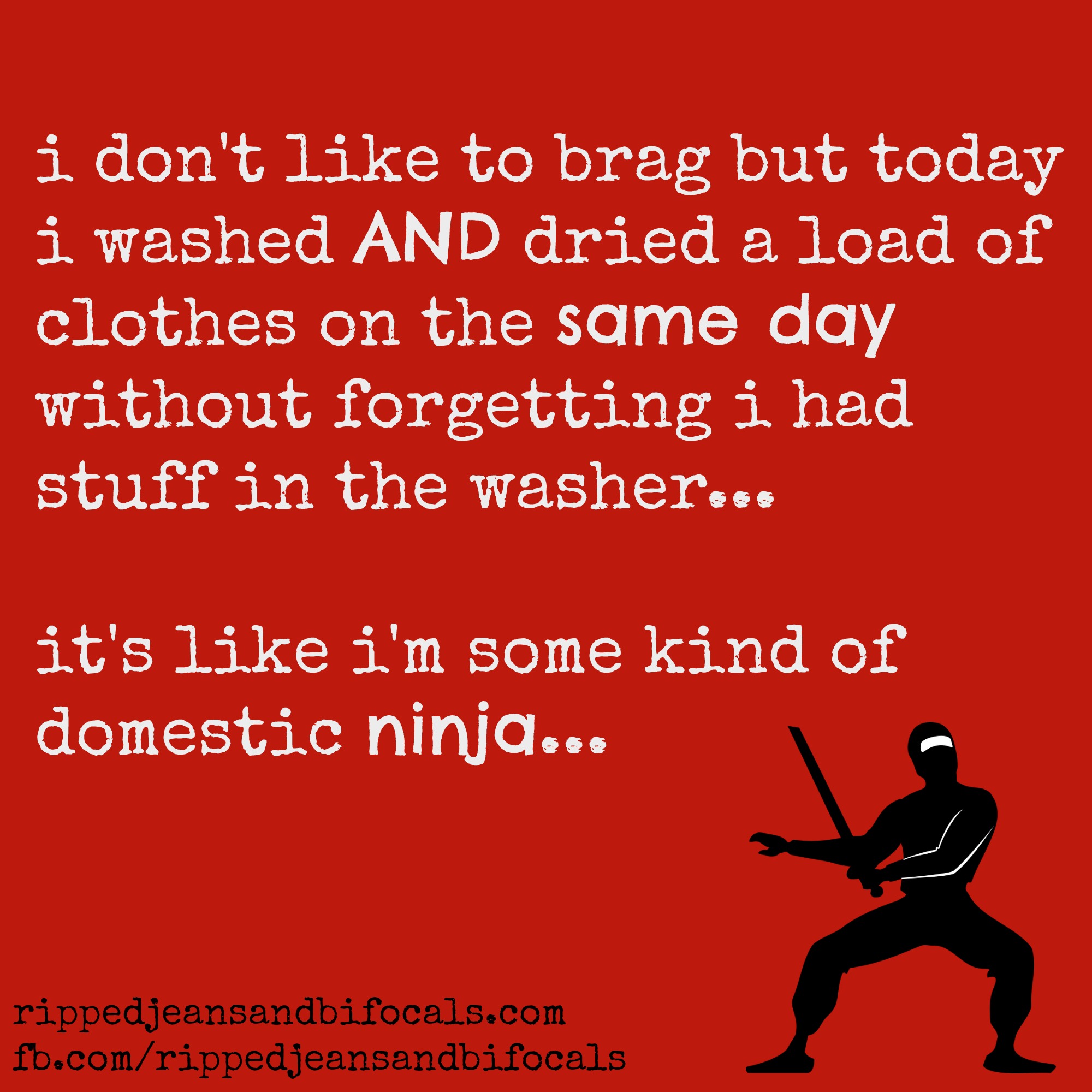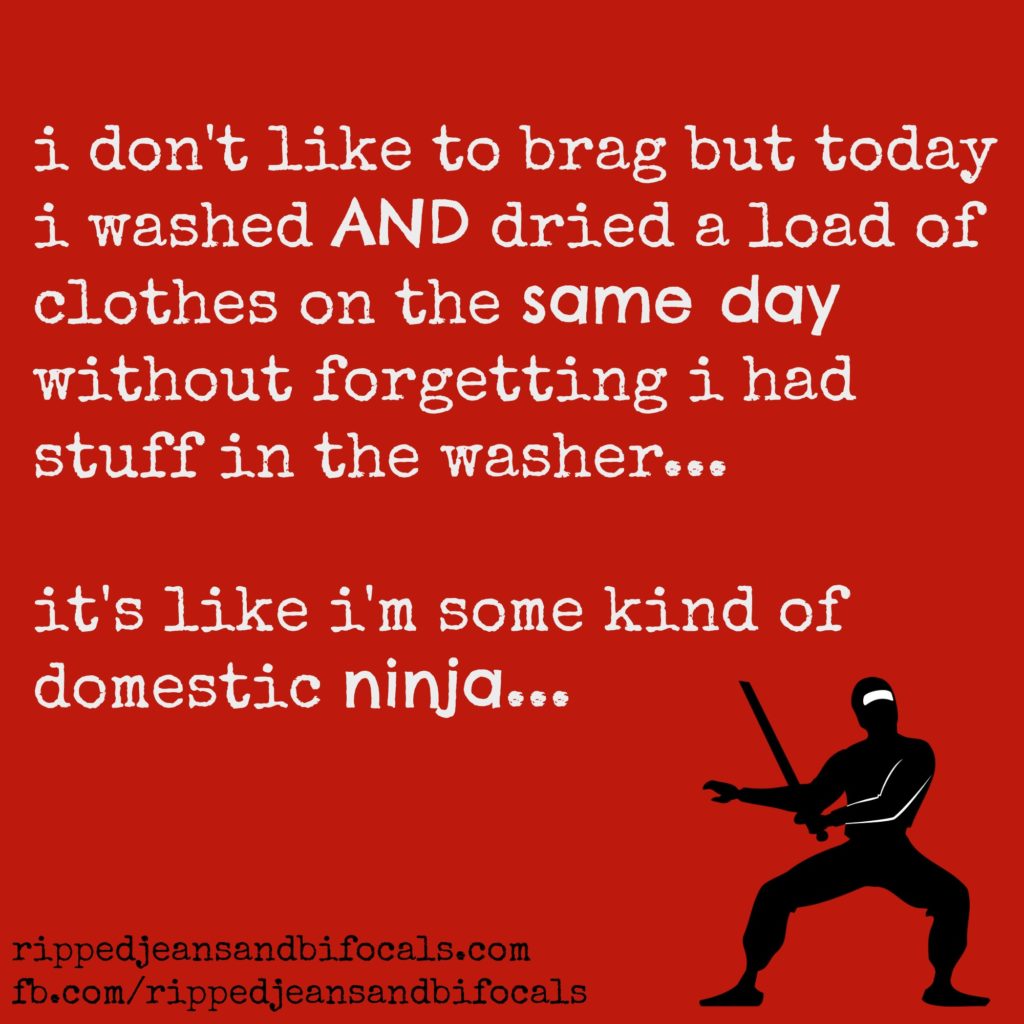 If you want to share this meme on Facebook so all of your laundry-challenged friends can see it, just click on the image to go to the window where you can easily Facebook share. See, I've thought of everything.
There's no "aha moment" behind this one. I am notorious for leaving wet clothes in the washer for…well, for a long enough time where I have to run them through a wash cycle again so they won't smell mildewey. I probably spend twice as much on laundry products than I should because I apparently need a practice round to get one load of clothes washed.
That's not just me, right? Of course it's not. This meme was shared on Facebook over 60,000 times so I'm pretty comfortable that there are other people out there that are routinely practicing laundry avoidance and high fiving themselves silly if they get a load washed and dried in the same day. As well they should.
If this resonates with you, pin this to your "funny quotes" or "funny Mom blogs" Pinterest board. If you don't have a "funny quotes" board, you should really make one. Laughing is good.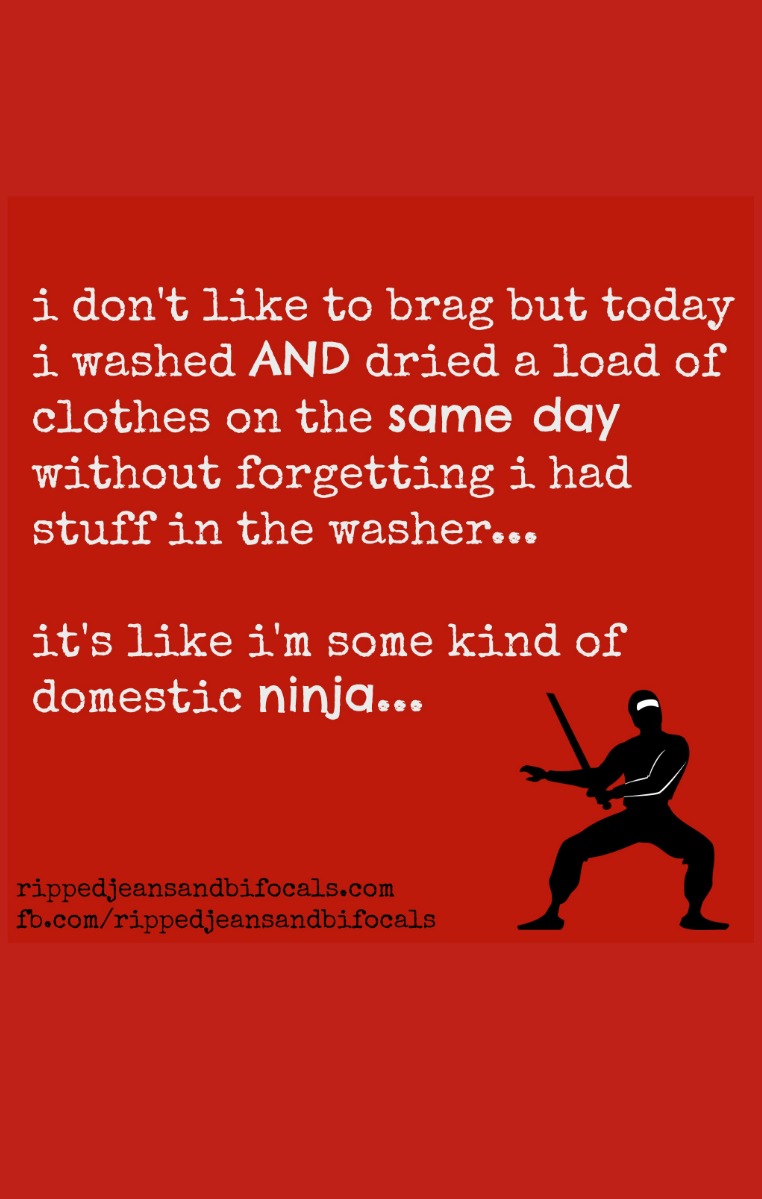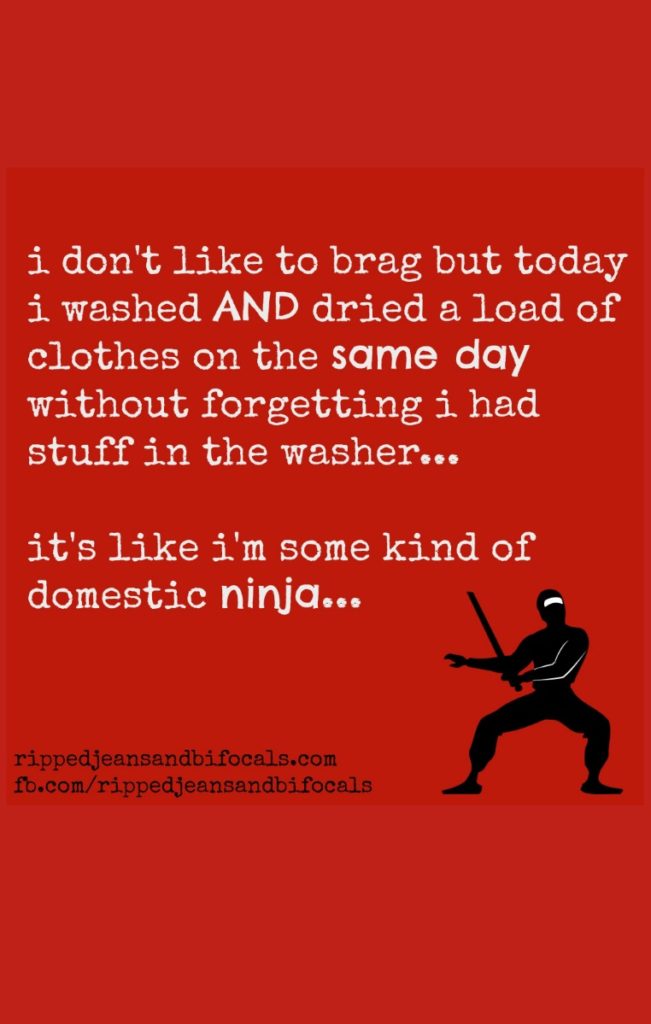 Happy Tuesday to you. I'm sure you're probably still not excited about Tuesday (neither am I) but hump day and The Wednesday Whine are just one day away…and we're one step closer to Friday. Now that's something to get excited about.
Thank you for reading!

Follow Ripped Jeans and Bifocals's board Parenting Survival Tips on Pinterest.
If you enjoyed reading this post, please give me a vote on Top Mommy Blogs my clicking the button below. It's super easy and helps my site A TON.