The very best warm weather parenting PSA – the Tuesday Meme
(This post may contain affiliate links. Read my full disclosure.)
Every Tuesday I'll share something funny with the hope it will make you laugh and smile. Maybe you'll nod your head and say "yeah, me too."
I'll tell you a secret – and if you live on my street, it's not actually a secret – I am loud. Super loud. My two boys are also super loud. There's that little window between opening your windows (see what I did there?) to let the warm spring air in and having to keep everything on lockdown because you've got the air conditioner on. In Texas, this window is about four and a half days…sometimes less.
But seriously, if you're a yelly mom…and I'm in no way proud of this…you know what it's like to wonder if the neighbors are looking at your funny because they heard your screeching at your kids last night or if there's another reason, like you're wearing two different shoes. Hey, it could happen. I have a pair of black "Toms" and another pair in navy. They sort of look the same in my closet.  These meme is all in fun, though. Share it if you enjoy it.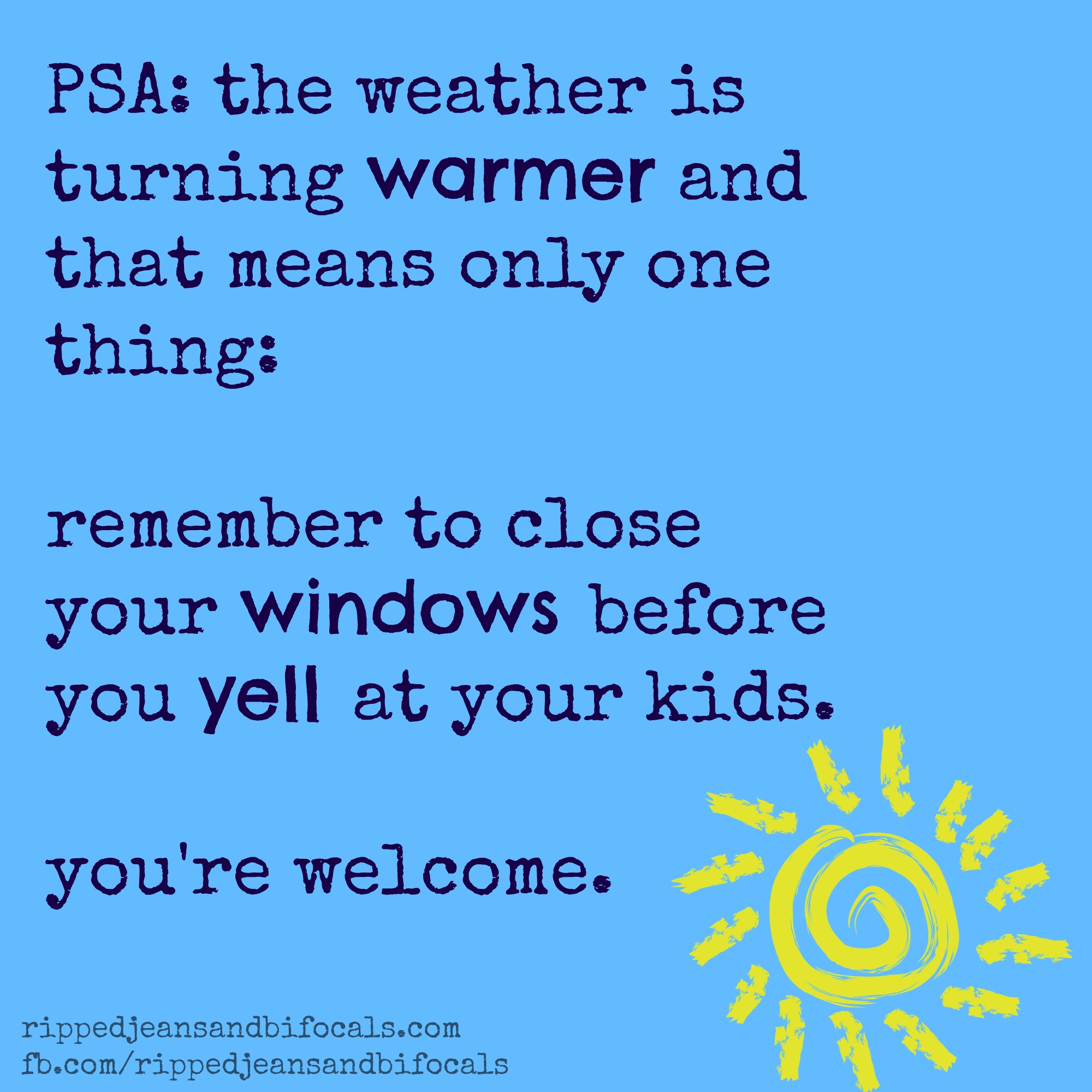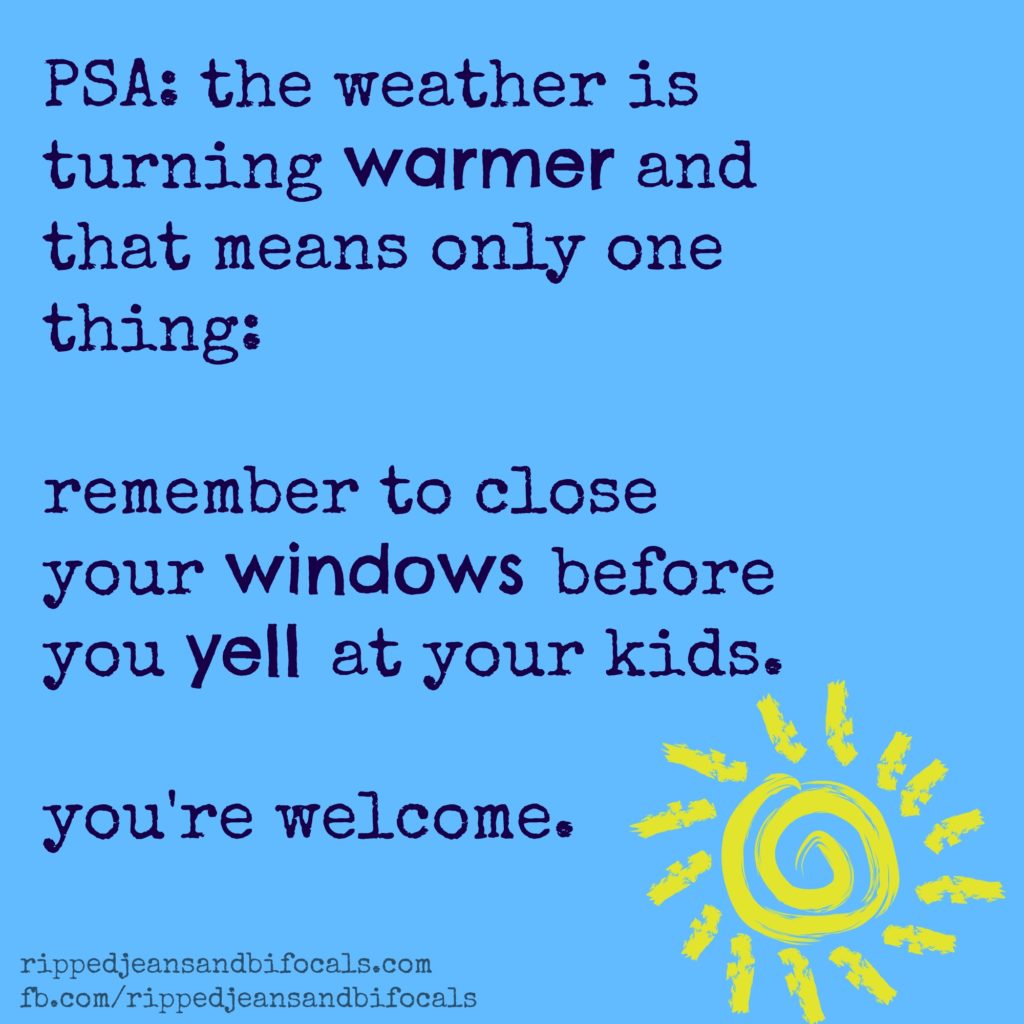 If you want to share this meme on Facebook so all of your fellow yellers (and maybe your neighbors) can check it out, click on the image to go to the window where you can easily Facebook share. See, I've thought of everything.
If this resonates with you, pin this to your "funny quotes" or "funny Mom blogs" Pinterest board. If you don't have a "funny quotes" board, you should really make one. Laughing is good. Especially on Tuesdays because Tuesdays usually aren't that much fun.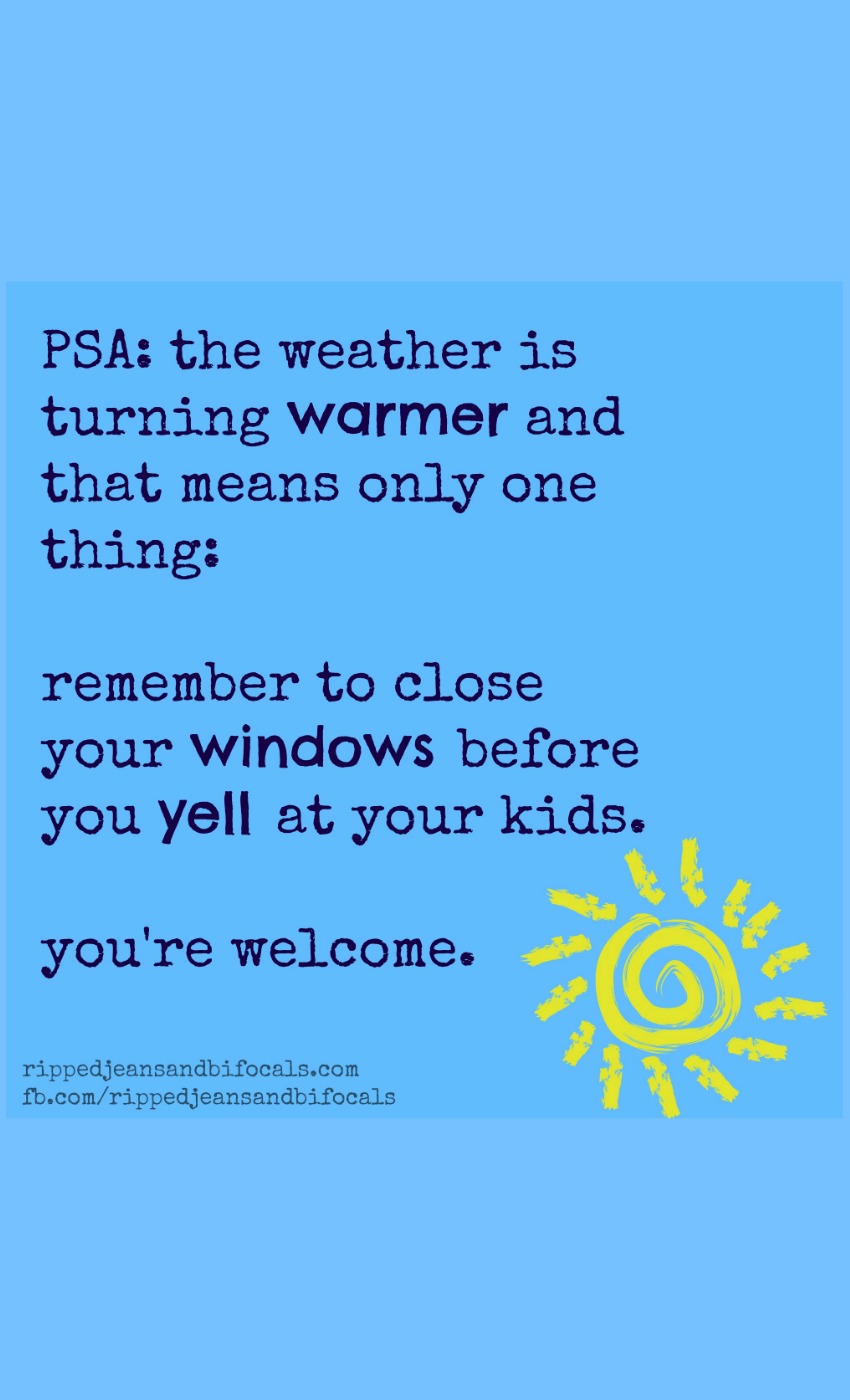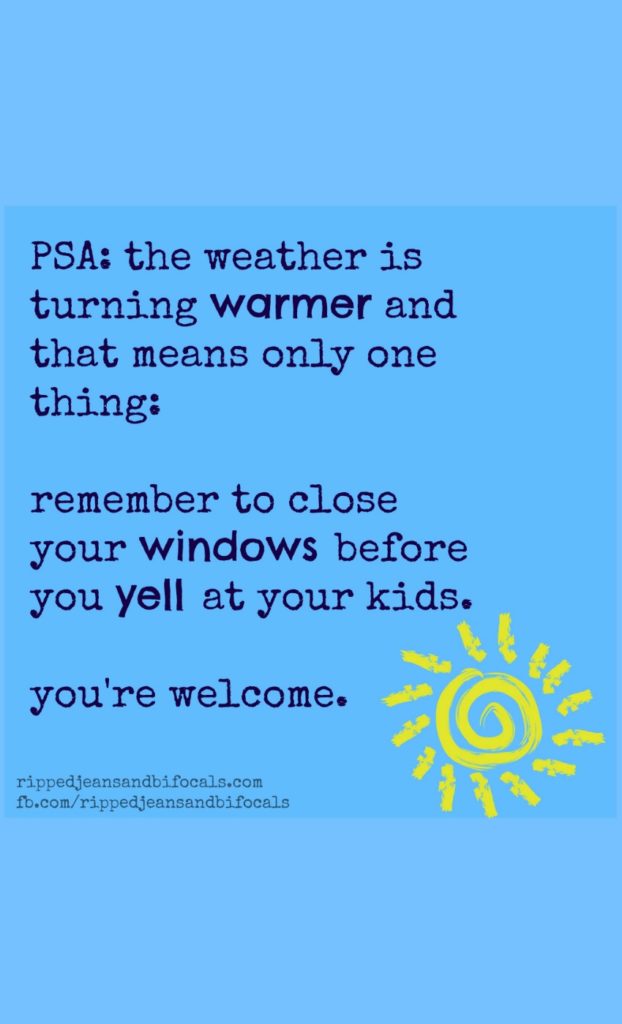 Thank you for reading!

Follow Ripped Jeans and Bifocals's board Parenting Survival Tips on Pinterest.
If you enjoyed reading this post, please give me a vote on Top Mommy Blogs my clicking the button below. It's super easy and helps my site A TON.