House calls are back – Ranger Health Services.
(This post may contain affiliate links. Read my full disclosure.)
Yes, house calls still exist.
This conversation has been sponsored by Ranger Health Services. I received compensation and free services in exchange for writing this post but all opinions are entirely my own.
It's the middle of February and we are in full-on cold and flu season here. We spent the last day of our recent Disney vacation feeding one of our kids chewable Tylenol to keep his fever under control and by our third day home, it was evident that every member of our household had some form of the crud.
We all know what house calls are, right? We've at least heard of them. They're a relic of the past, something our grandmothers or great-grandmothers talk about. You're feeling poorly and the doctor drives out to your house with his black doctor's bag and examines the patient in the privacy and comfort of their own home. It was something doctors did "back then" that has no place in modern health care.
Or does it?
My family recently had a chance to try out Ranger Health's mobile care unit and experience health care on demand. We. Are. Hooked.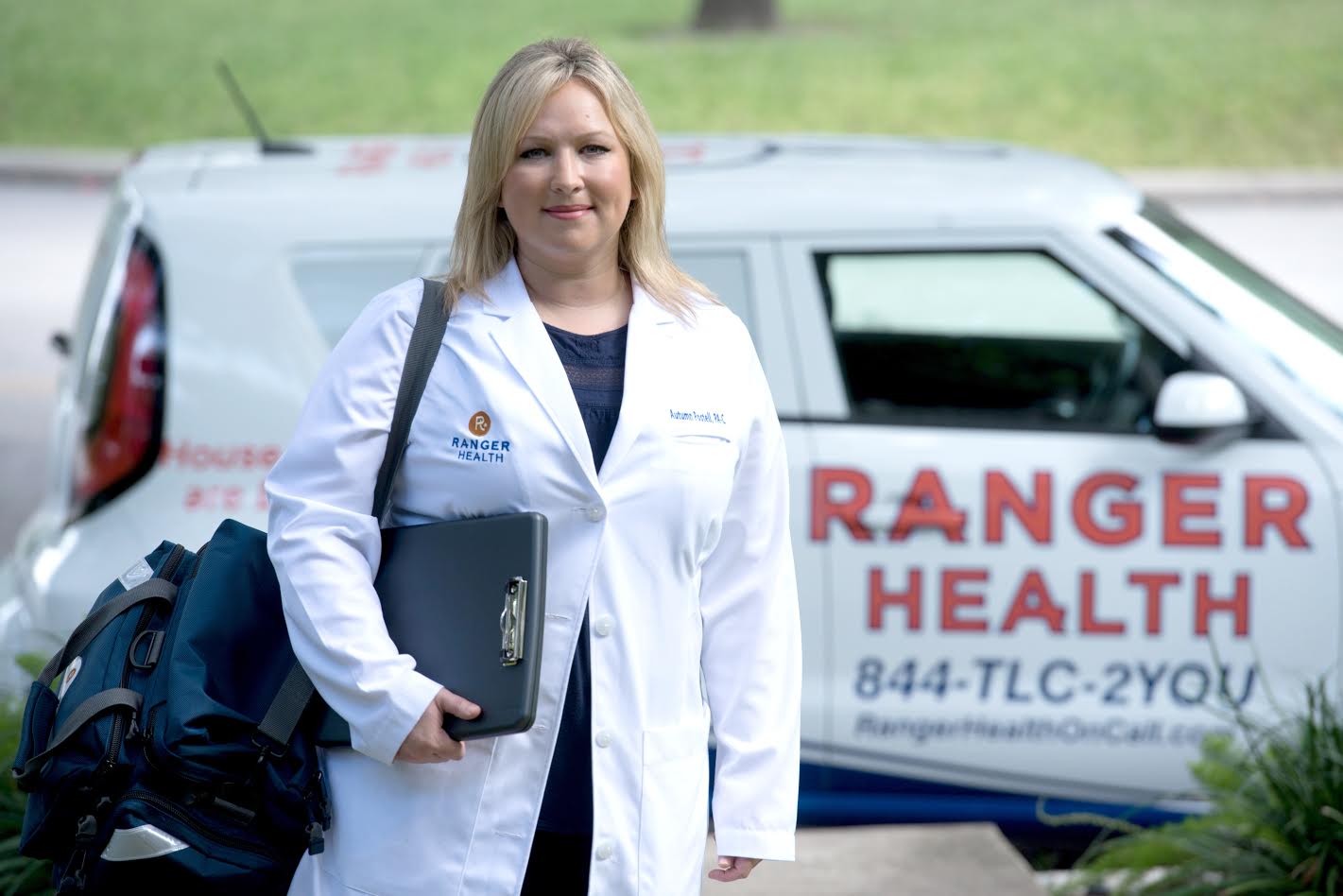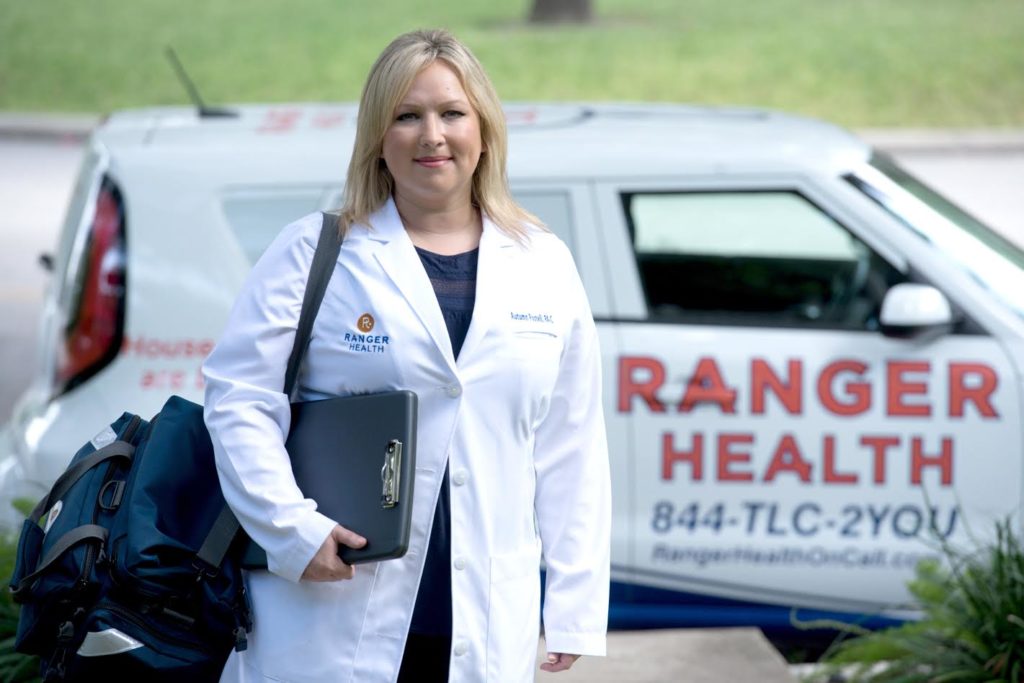 Providing mobile health services since September 2016, Ranger is a new option for urgent care services. It's not intended to take the place of your regular family physician or be a substitute for emergency care but Ranger Health Services Mobile Urgent Care is a wonderful alternative to going to what I like to refer to as a "doc in the box." You know, one of those urgent care clinics that you go to when you're sick or injured after-hours, on the weekends or when you just can't get in to see your regular doctor.
[Tweet "House calls are a thing again in #SanAntonio with Ranger Health"]
As a mom, taking my sick kid to an urgent care clinic while dragging along my other kid who isn't sick and sitting in a waiting room full of other moms with sick kids for three or four hours to get seen by a medical provider? Ugh. That experience rates right up there with having bamboo shoved under my fingernails. Not that I've ever personally experienced having bamboo shoved under my fingernails but sitting in an ER or urgent care with your sick kids because you can't get a doctor's appointment is pure torture. If you've been there, you know I'm right.
It doesn't have to be that way.
Making an appointment for a visit from Ranger Health is a snap. You can request a visit by phone, through the website or via the mobile app. I made our appointment by phone and the entire process took less than five minutes. You answer basic questions about why you need care and make payment arrangements. Ranger Health works with your HSA or FSA or you can make payments via credit card. You go through a triage process at the time the appointment is made to ensure your issue is within the scope of a mobile visit. If your case is better handled in the ER, the pros at Ranger Health will be able to help you make that decision.
Also, if the provider determines your situation is a true emergency upon arrival at your home, they'll assist with contacting the appropriate services and remain with you until emergency services are on the scene.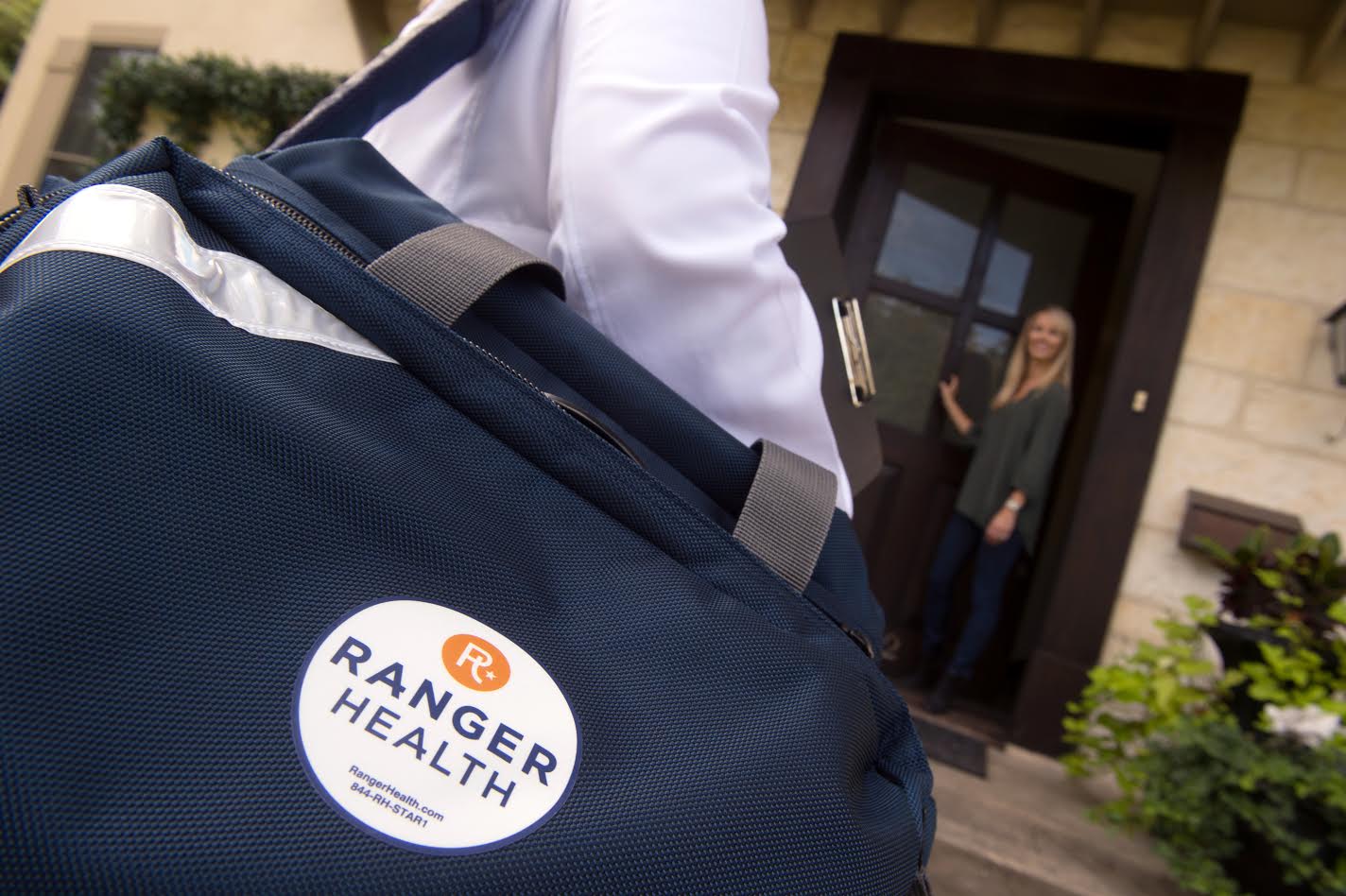 Ranger Health is staffed with four physician's assistants that report to a Medical Director. All of the P.A.'s have 10+ years of experience treating patients. We had Autumn come out to our house and she was amazing. There was no waiting room to deal with. No check in at reception then waiting to be called back for vital signs and triage and no being sent back to the crowded waiting room to sit with other sick people. My kids weren't in contact with other sick kids or playing with toys in the waiting room that had been handled and sneezed on by everyone else in the waiting room. Autumn took our vitals and examined my sick kid at our kitchen table while my other kid jumped on the couch in our living room. None of us had on shoes and my sick kid was wearing the pajamas he'd had on all day.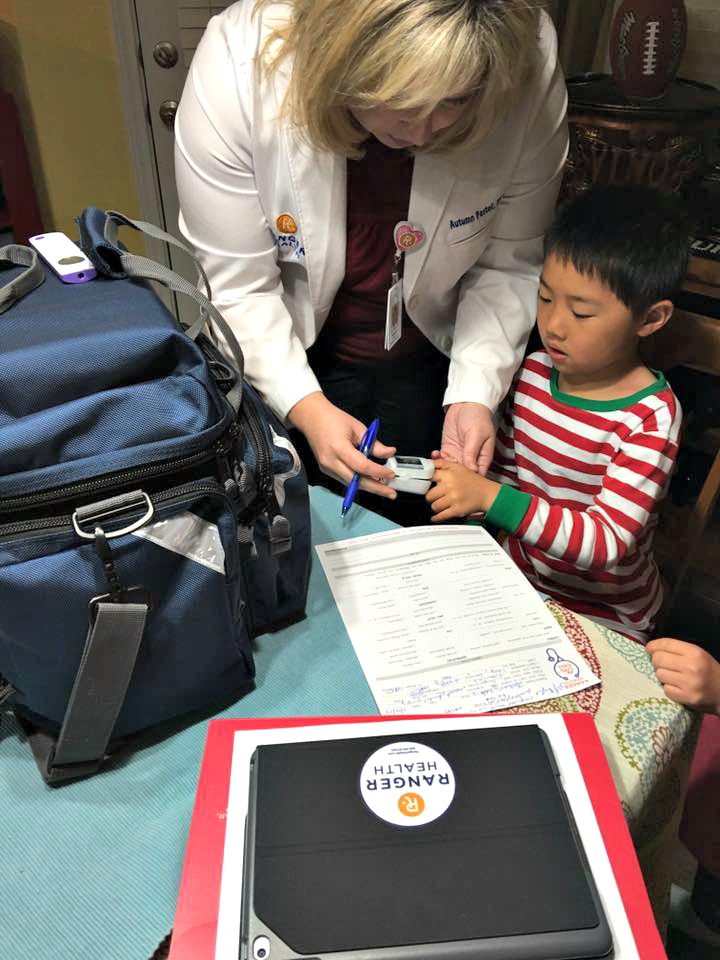 Autumn took a nasal swab to test for flu and got the results 15 minutes later, right there in our kitchen. Unfortunately, the result was positive for Flu-A. Yay us. She consulted with us on medications, called in the prescriptions to the pharmacy up the road and my husband got in the car to go and pick them up. My sick little boy got treatment and Tamiflu before he went to bed (yes, in the same jammies he'd been wearing all day) without having to leave our house.
Winning.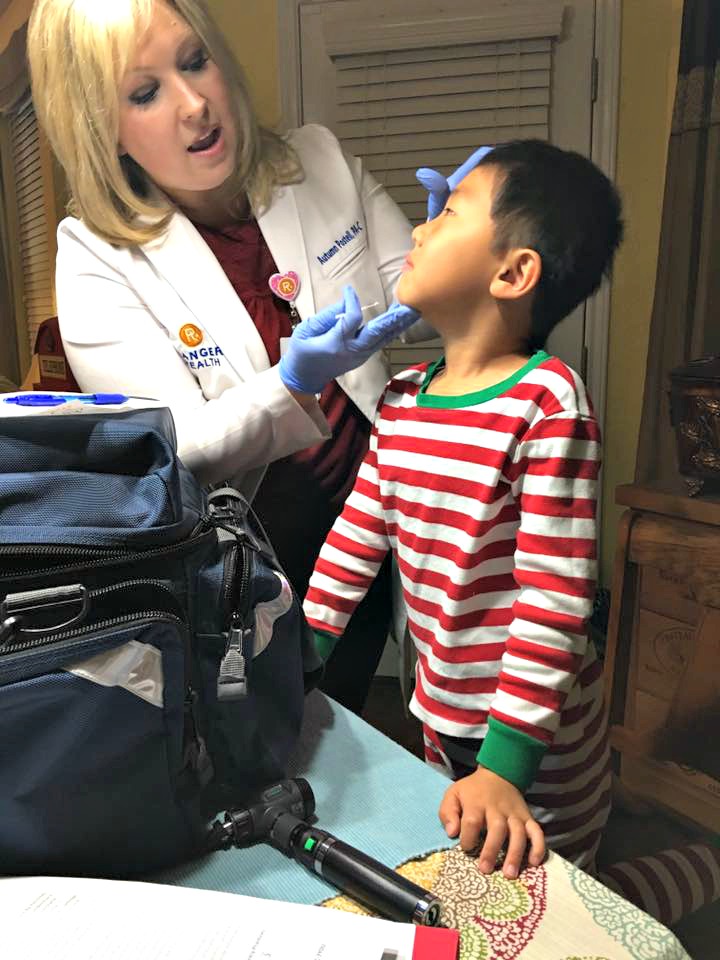 This was absolutely the best and most personal medical care my family has had in…well, possibly forever. A medical appointment where you don't have to wear shoes or a bra or find your car keys? Yes, please. There was no searching for parking, no dealing with kid anxiety about a doctor's visit. No to being trapped in a waiting room with other sick people and yes to being able to go about my normal business while we waited for the provider to get to our house.
I'm not usually that much of a germaphobe but this recent strain of flu to hit our area has been no joke. My family of four has gone through enough tandem sickness and passing of the germs, thankyouverymuch, so not being in a clinic waiting room was a big draw for me.
It was amazing. My kids were so comfortable (comfortable to the point where one of them proposed marriage to Autumn, our P.A.) She had to say no because she's already married and possibly slightly too old for him but this entire experience seemed more like having a good friend come and hang out in your kitchen than an urgent care visit.
I'm sure the flu is keeping the folks are Ranger Health (and doctor's offices everywhere) busy but you can request a visit for muscular-skeletal issues (sprains and strains), skin issues (cuts and lacerations), gastrointestinal issues and any general medical issue. The mobile team can perform strep cultures, test for urinary tract infections, perform pregnancy tests and more. They can come to your home, your office or wherever you happen to be. Super easy.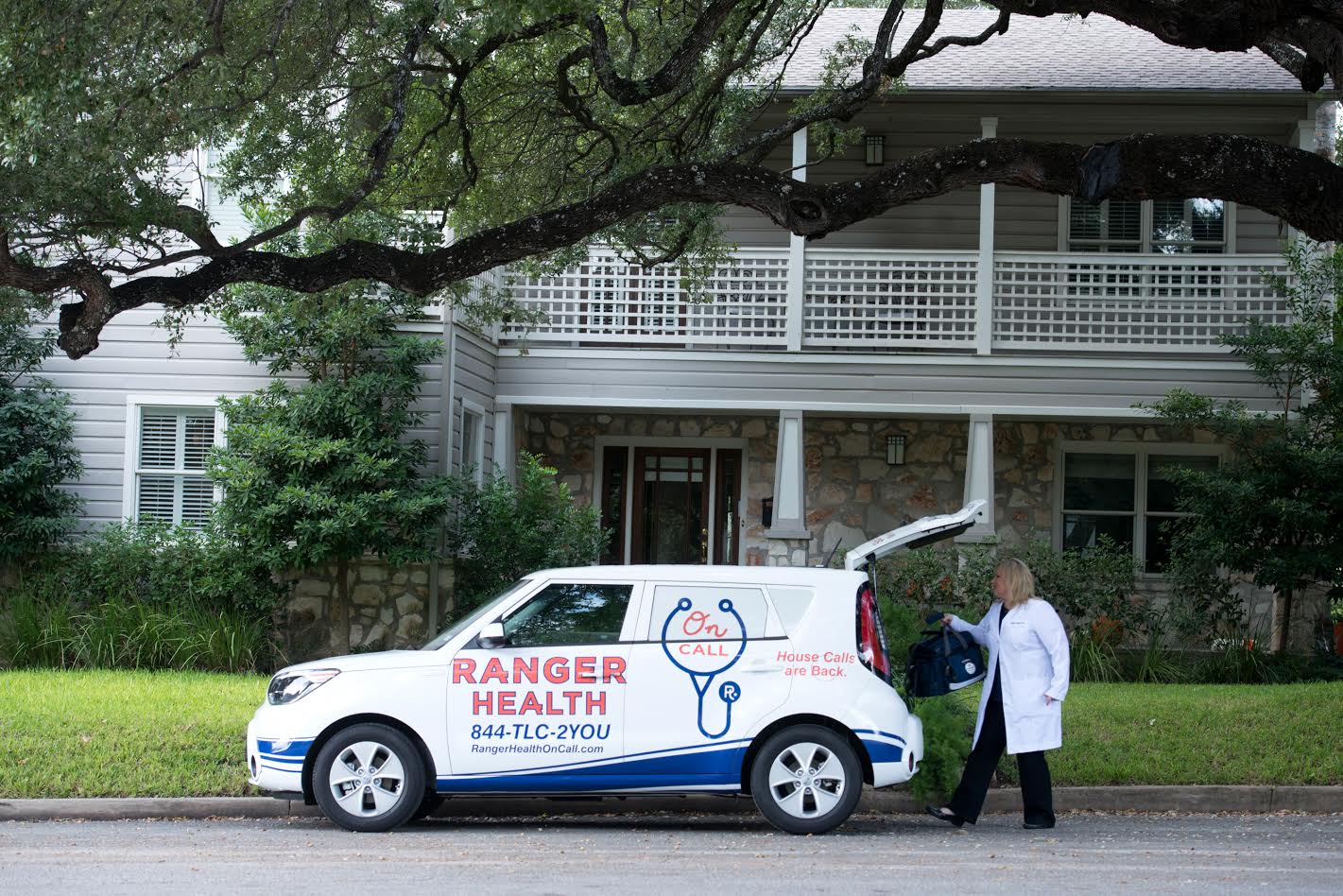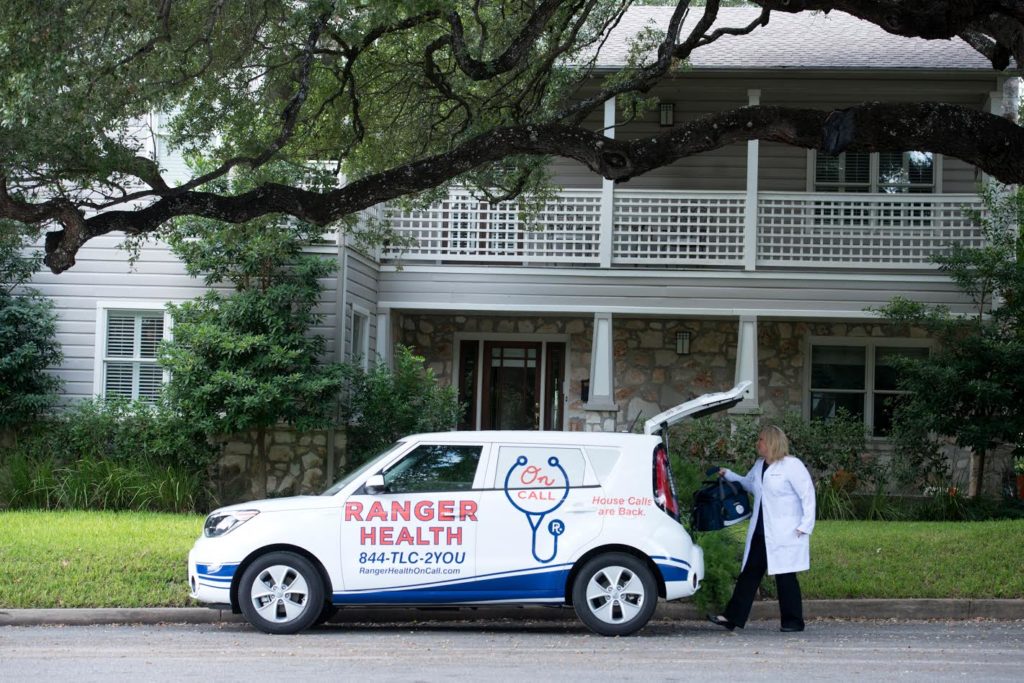 Ranger Health also performs general wellness visits. If your kids need sports or school physicals, which can be time-consuming and inconvenient to get on the calendar when you're a busy family involved in a bajillion activities. If you're a busy parent with low energy (ahem) they even offer vitamin B-12 injections, right in your own home.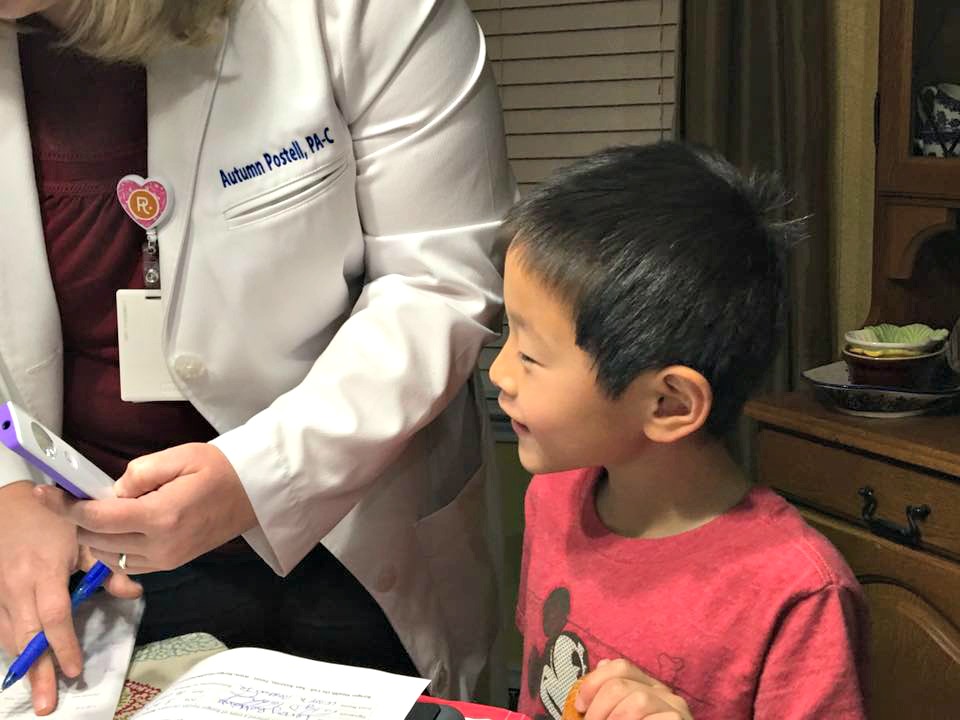 It looks like the mini-epidemic that hit our household is on the upswing and that we'll all be back to normal again soon. We are so grateful for the opportunity to partner with Ranger Health Services and to spread the word about what a wonderful care option this is.
Ranger Health provides services to families in San Antonio and the surrounding area. Services are available from 8:00 a.m. to 8:00 p.m. Monday through Friday and from 9:00 a.m. to 6:00 p.m. on Saturdays and Sundays.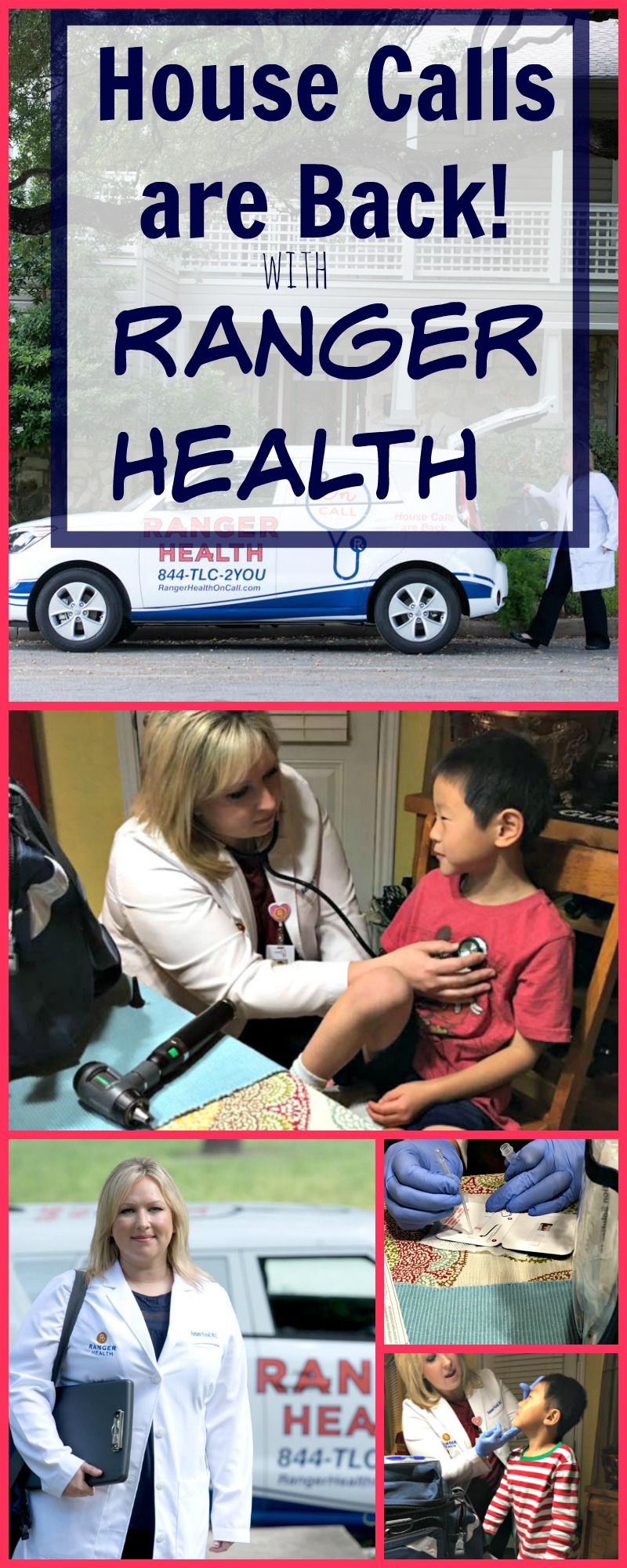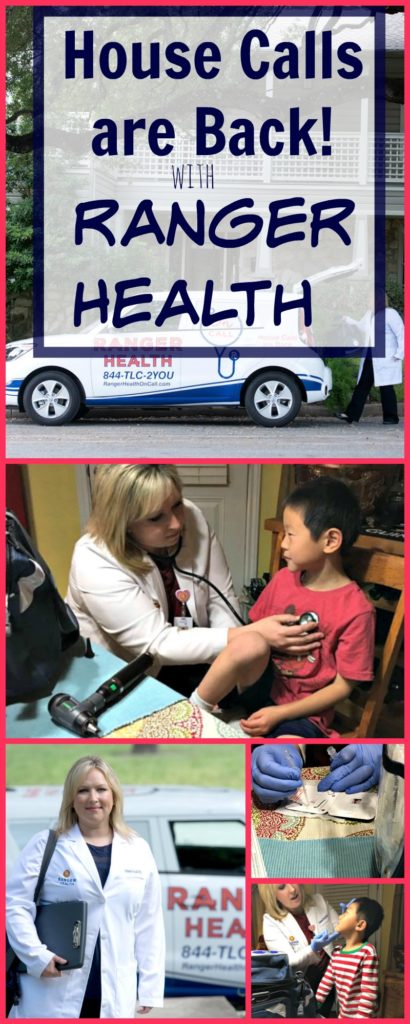 Visits average at around $95 and you can get started by calling 1-844-TLC-4YOU or via their website.  You can follow them on Facebook for more info.
If you'd like to get $25 off your first visit with Ranger Health, use the referral code of rippedjeansandbifocals. I cannot say enough good things about our experience and it was almost worth getting sick for. Almost.
If you enjoyed reading this post, please give me a vote on Top Mommy Blogs my clicking the button below. It's super easy and helps my site A TON.