SeaWorld San Antonio Seven Seas Food Festival Plant Based Options
(This post may contain affiliate links. Read my full disclosure.)
As a foodie, the Seven Seas Food Festival at SeaWorld San Antonio is one of my favorite events and I try not to miss it. Not a meat eater? You can still enjoy the festival. Here's a list of SeaWorld San Antonio Seven Seas Food Festival plant based options.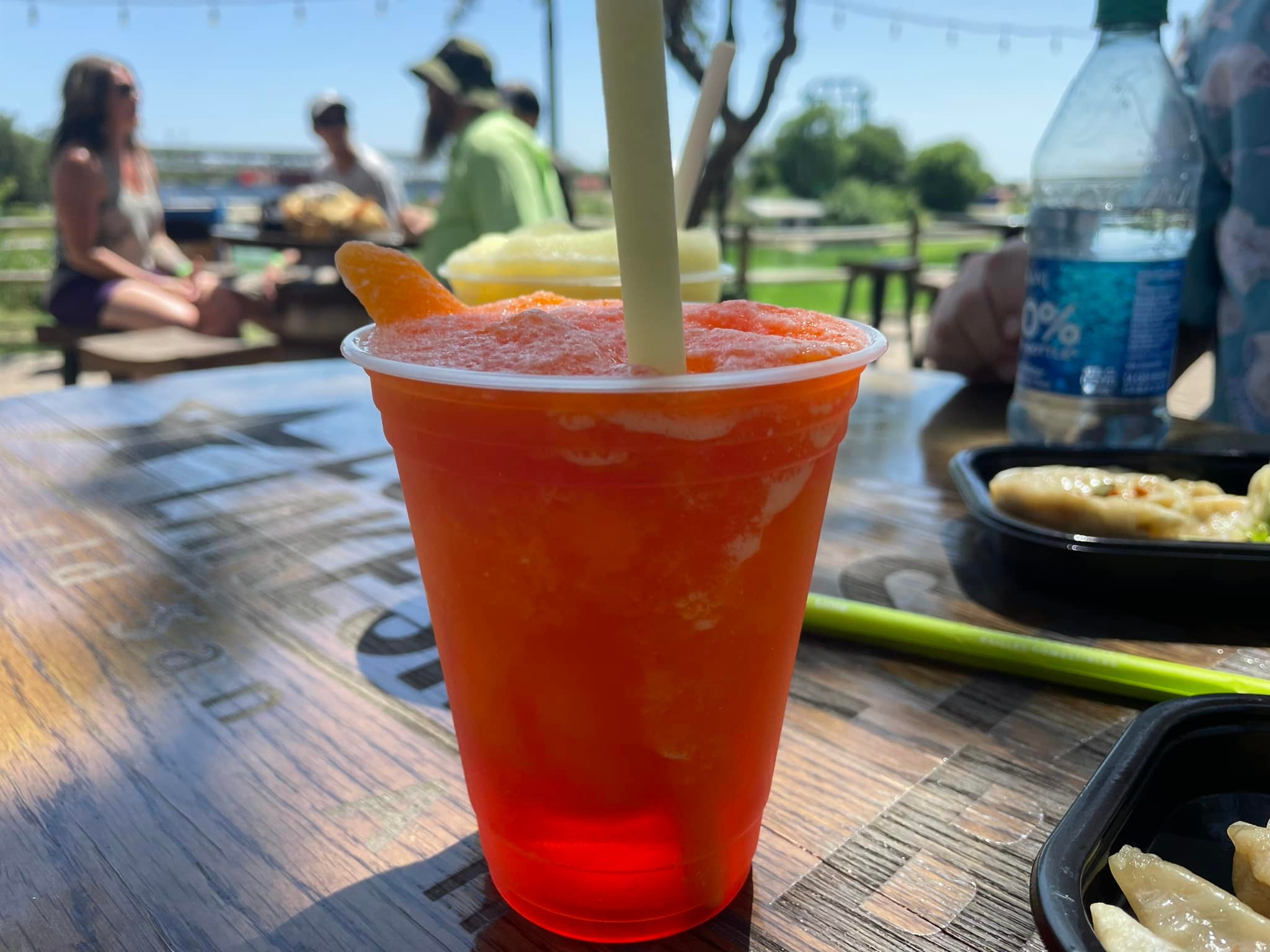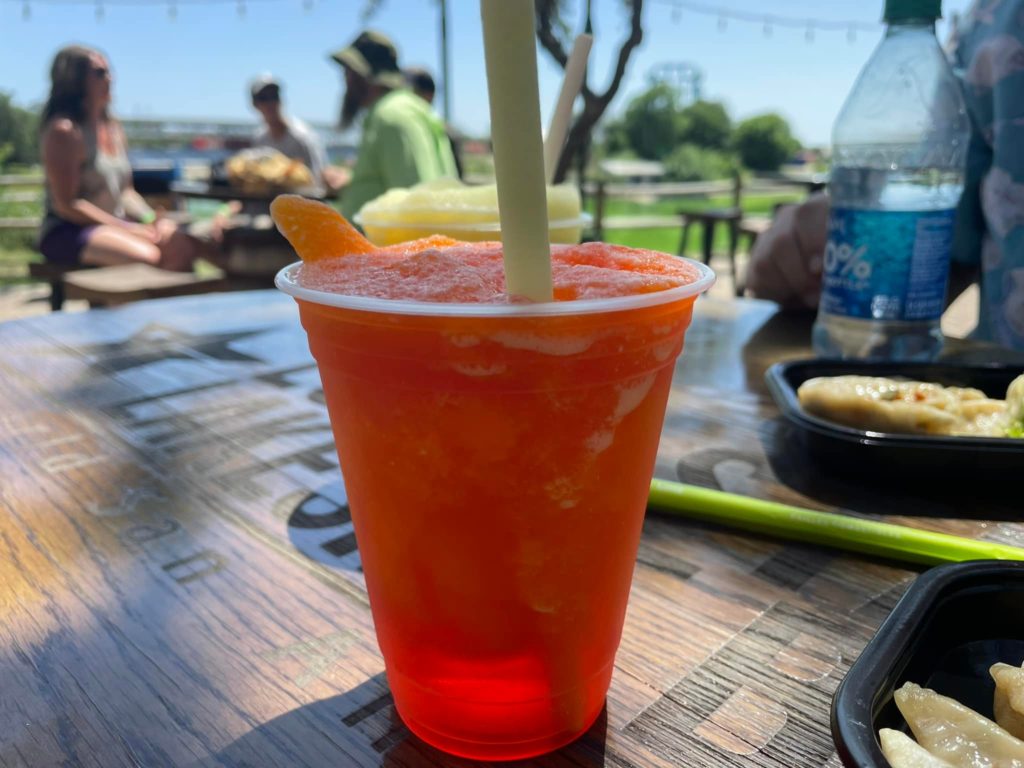 SeaWorld San Antonio Seven Seas Food Festival Plant based Options
There are 10 food booths in the 2022 Seven Seas Food Festival representing different countries or areas. For a full writeup of this year's festival check out this blog post.
The event guide indicates whether an item is plant based, vegan, or gluten free, although you may note some inconsistencies in the food guide. The rum raisin ice cream in Jamaica and the Black Sesame Ice Cream are not listed as plant based but the apple strudel and frozen vanilla cream in Germany is. If you have allergies or dietary restrictions, speak with a member of SeaWorld's culinary team.
Brazil
Spinach Empanadas
These empanadas are one of my festival favorites. They are listed as plant based and not vegan, so there's likely some dairy or egg in the crust. If you're a diehard carnivore, they also come with beef and chicken.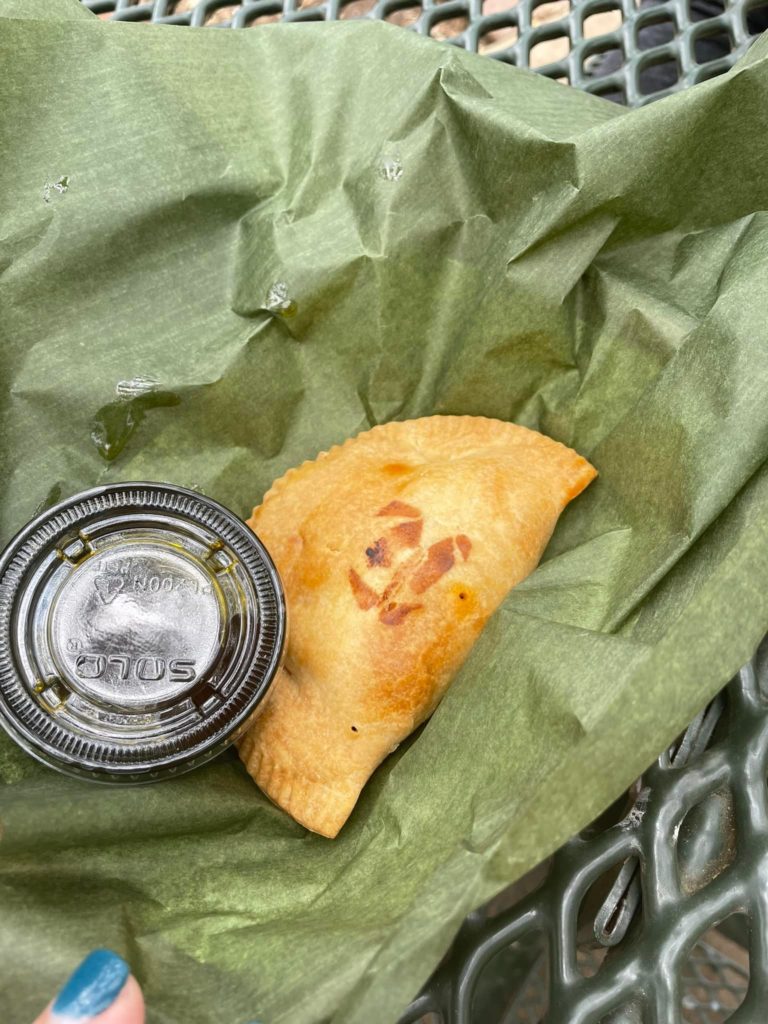 Hawaii
Pina Colada Sorbet
I'm not sure if this contains dairy – sorbets generally don't. The small scoop of sorbet was served on a bed of coconut cream, which might have contained dairy.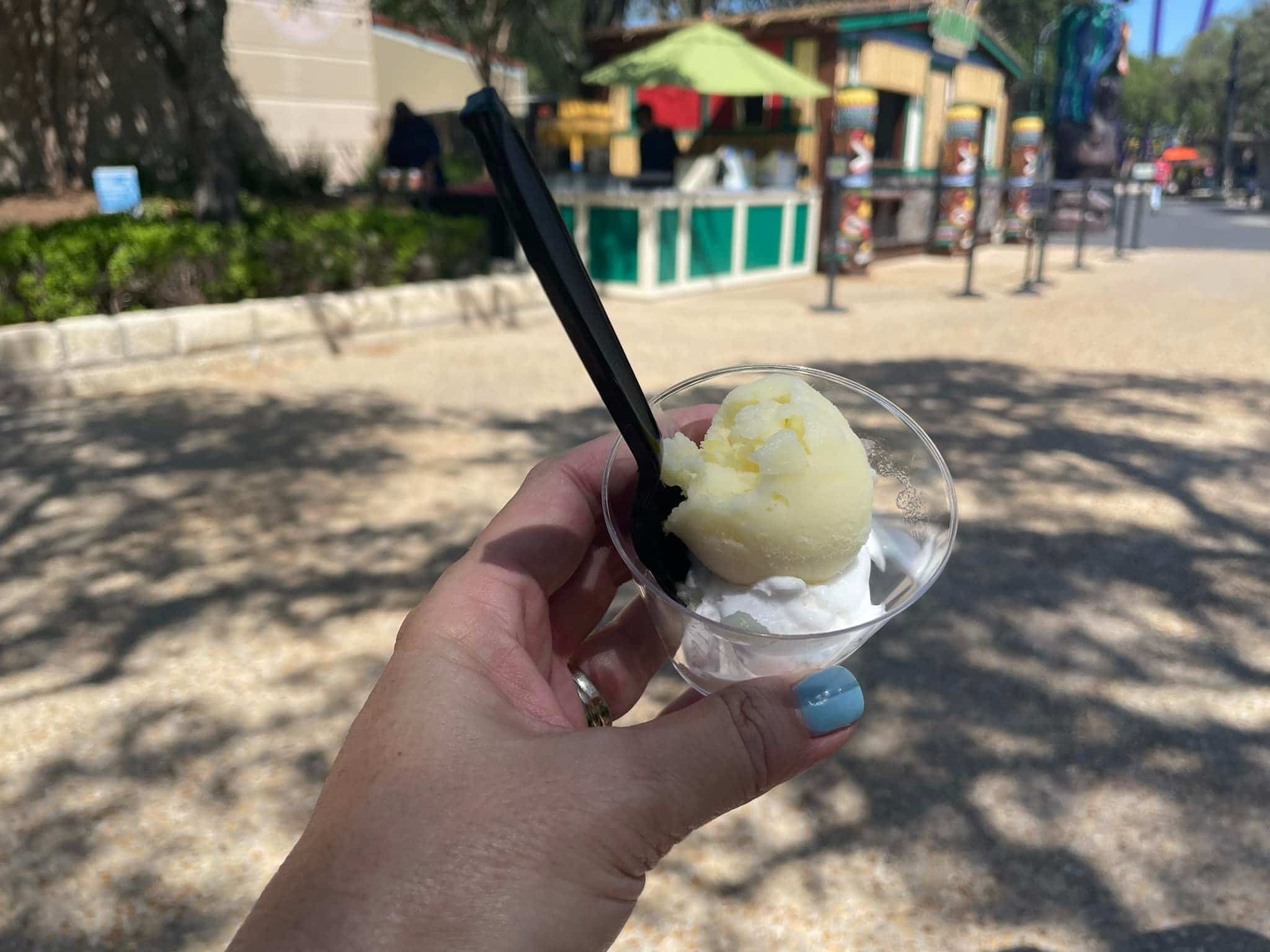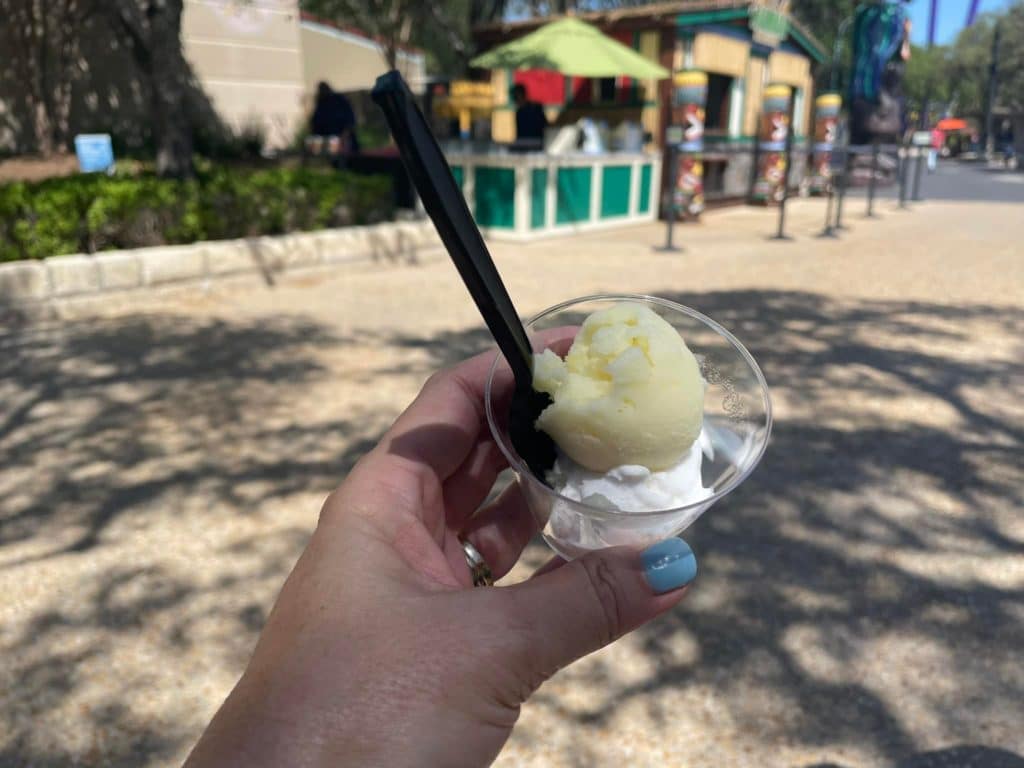 This booth also has two other flavors of sorbet, coconut and pineapple, and a tofu poke bowl, which is listed as fully vegan.
Korea
Jackfruit Bulgogi Bowl
This is listed as plant based and not vegan, but I'm not sure where the dairy or egg could be coming from. This was my first time trying jackfruit and I would not have guessed it wasn't meat if I hadn't have ordered it myself.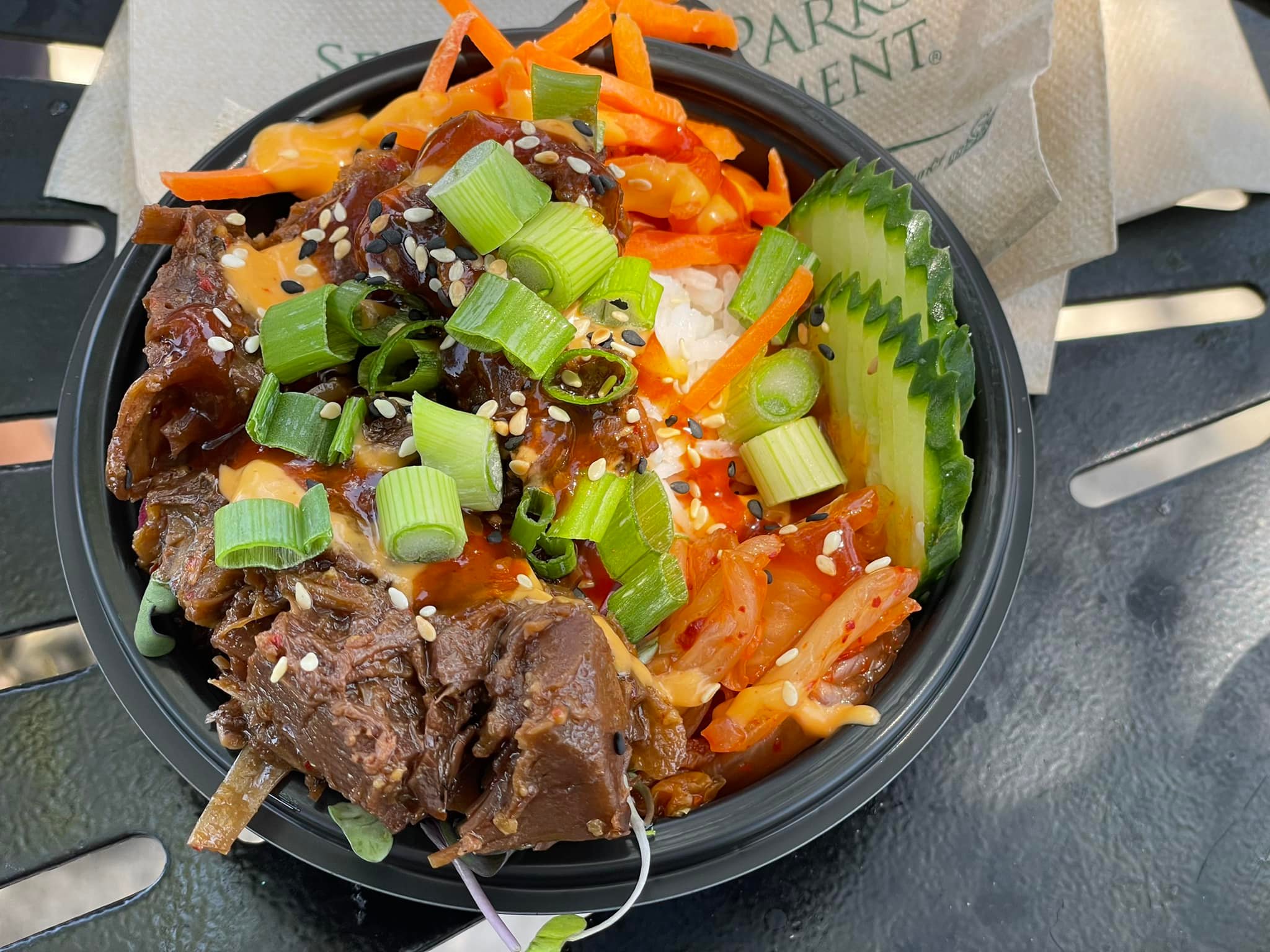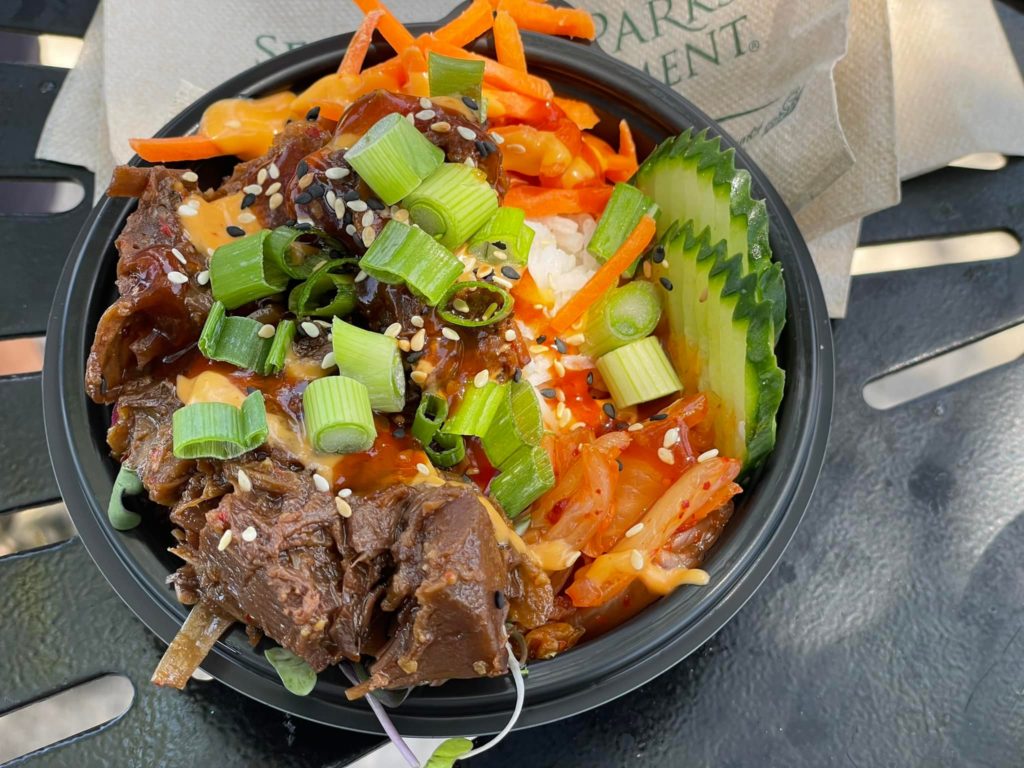 The prepared jackfruit had a couple of different consistencies – a few bites had the same texture of tender pot roast while other bites had the consistency of a soft potato. This dish is very spicy, so if you can't handle some zing, this might not be the wisest choice.
We also tried the beef version and other than the texture of the beef/jackfruit, the flavor was identical. I think this is one of the best values at the festival as far as portion sizes go.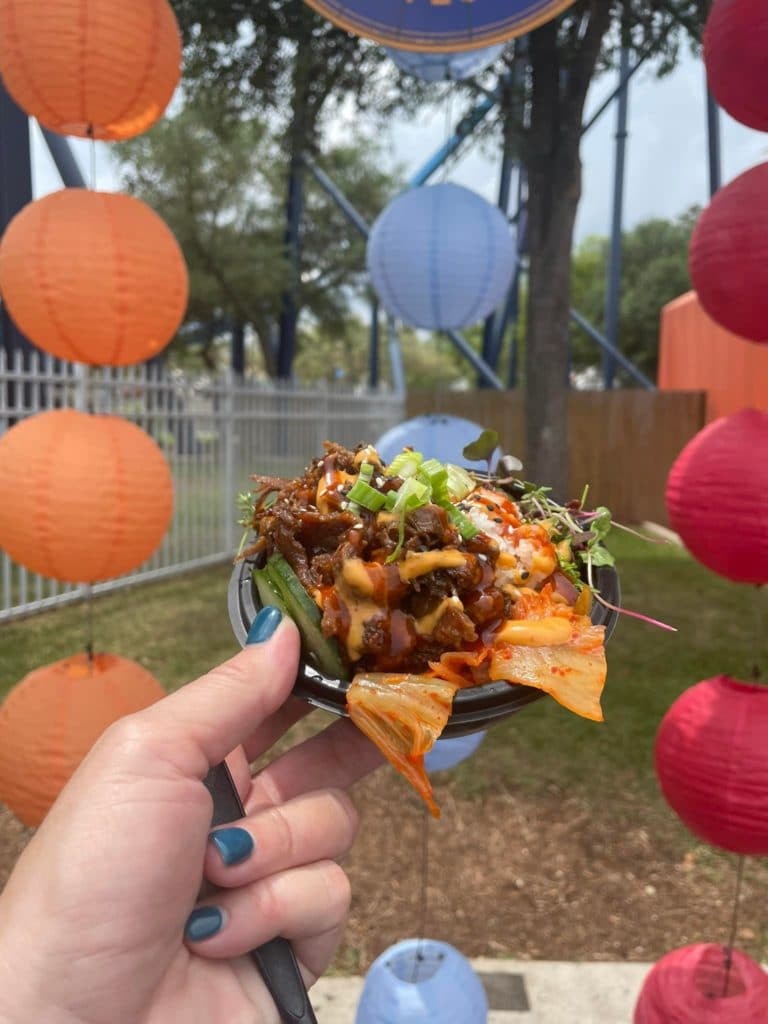 Jamaica
Passion Fruit Custard.
This was a very tasty, creamy custard, and because it was served cold, it tasted great on a hot day. The passion fruit topping was very tart, which I didn't expect when I took my first bite, but I really enjoyed this sweet treat.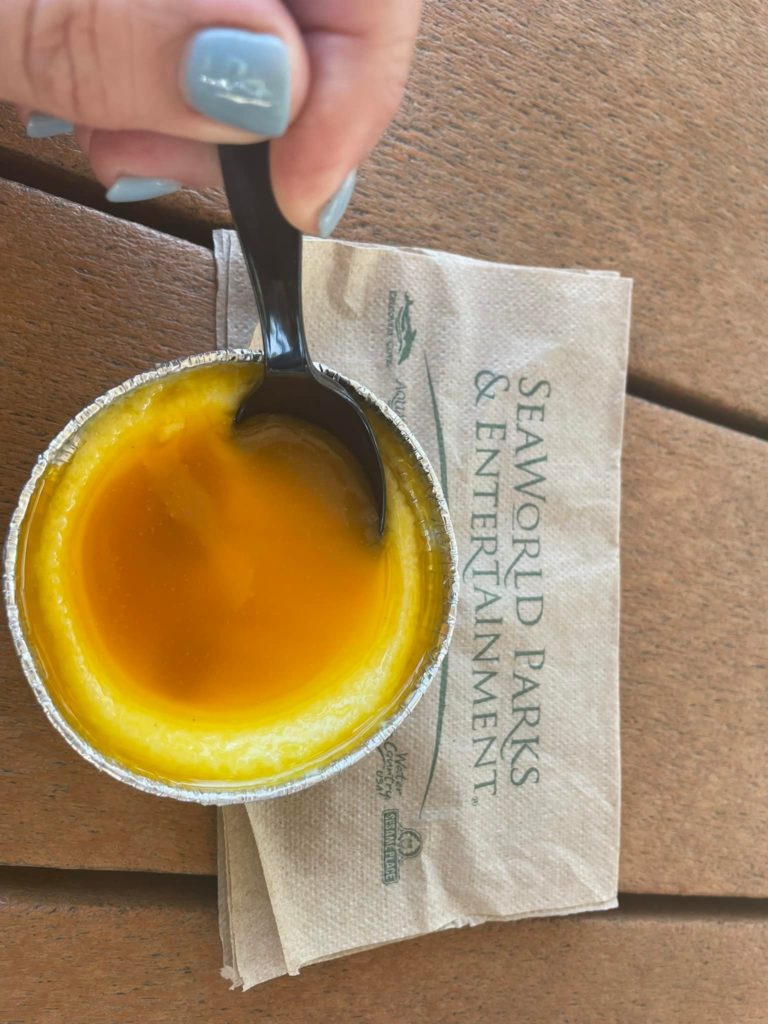 Greece
Rizogalo Greek Rice Pudding
This was good but it wasn't anything super special – it tasted like pretty standard rice pudding with a generous dusting of cinnamon.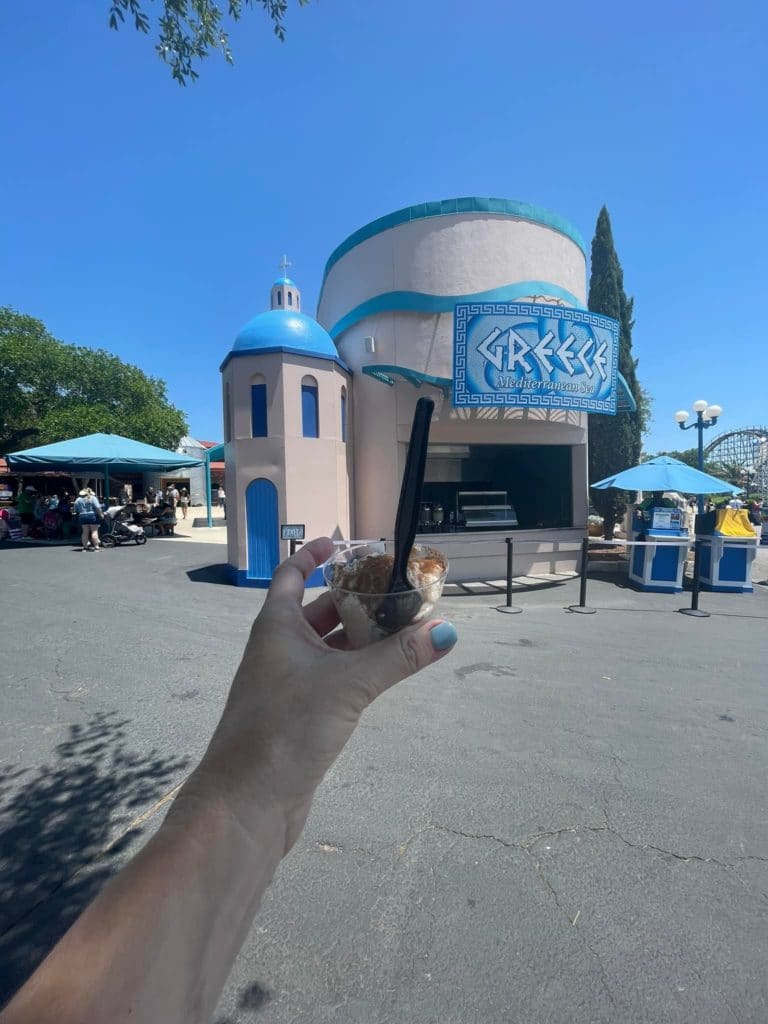 If I had a do-over, I would have gone for the baklava, which had a very generous portion size and a great value. The baklava is also more of a traditional Greek confection if you're going for authenticity.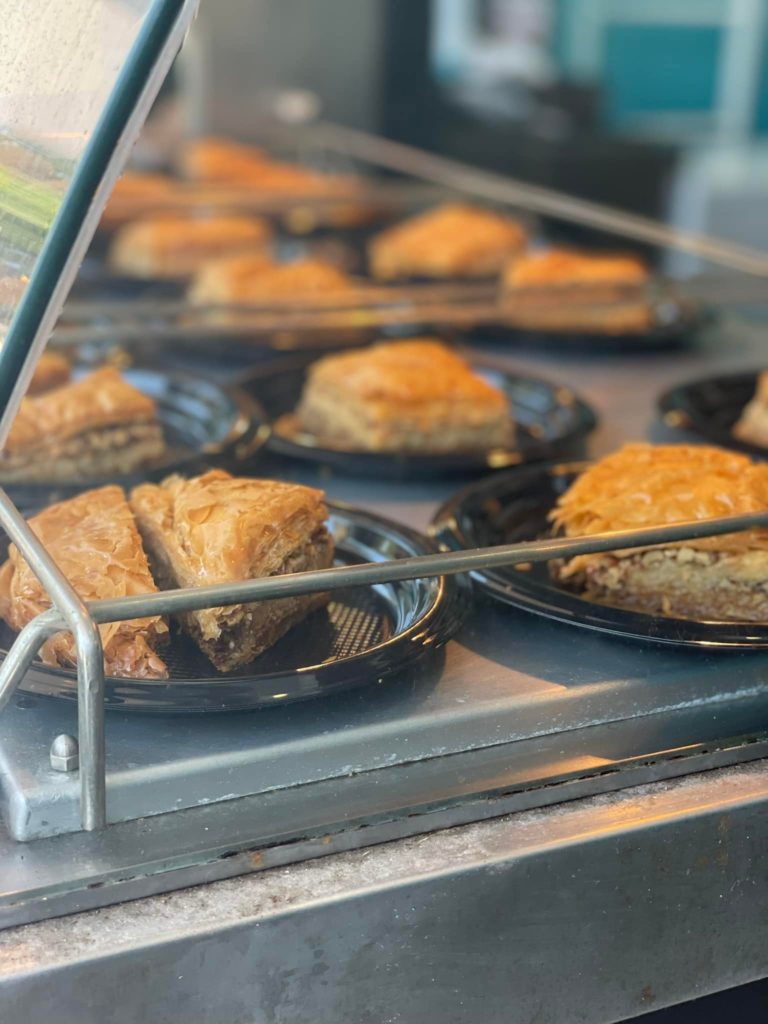 Italy
Quatro Formaggio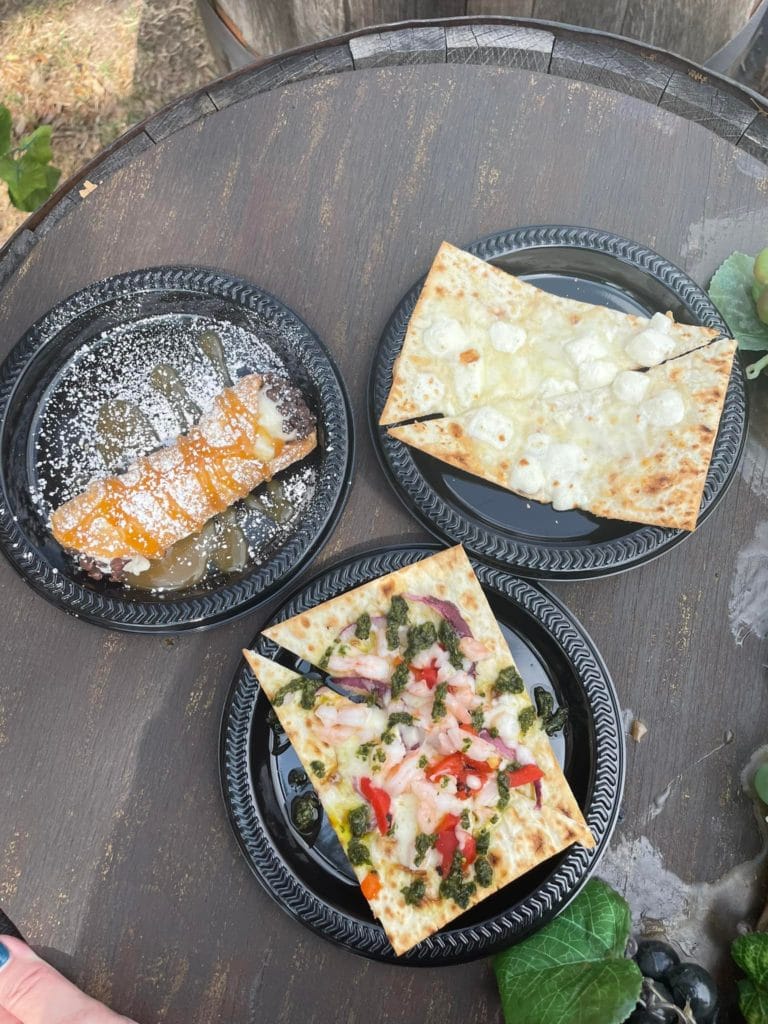 This thin and crispy flatbread pizza has lots of cheeses, including dots of fresh mozzarella.
Caramel Chocolate Chip Cannoli Siciliano
We ordered two of these desserts – one of my kids polished one off before we could get a picture so we had to get another one. The hardships of blogging, and all.
Germany
Beer Cheese Spaetzle with Caramelized Onions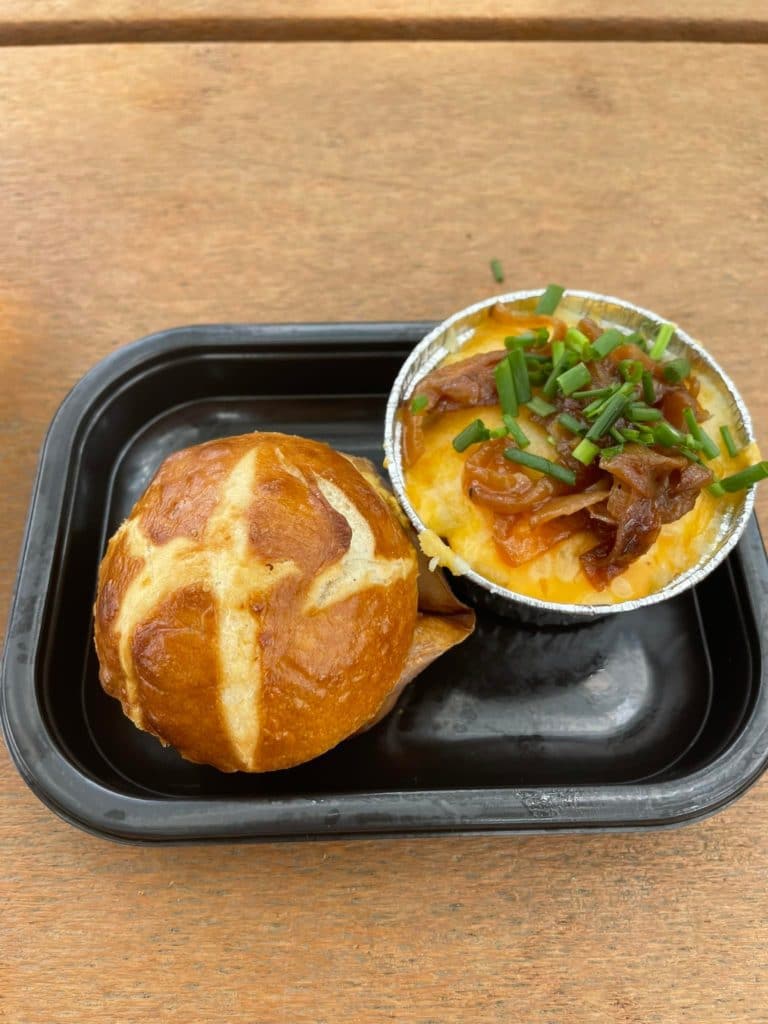 Apple Strudel with Frozen Vanilla Cream
We actually don't have a picture of this one – this was another dessert that got inhaled by my kids before we could snap it. The frozen vanilla cream tasted like vanilla ice cream and only a closer inspection of the festival guide made me question whether or not it was actually ice cream.
France
Hazelnut, Vanilla, and Strawberry Crepe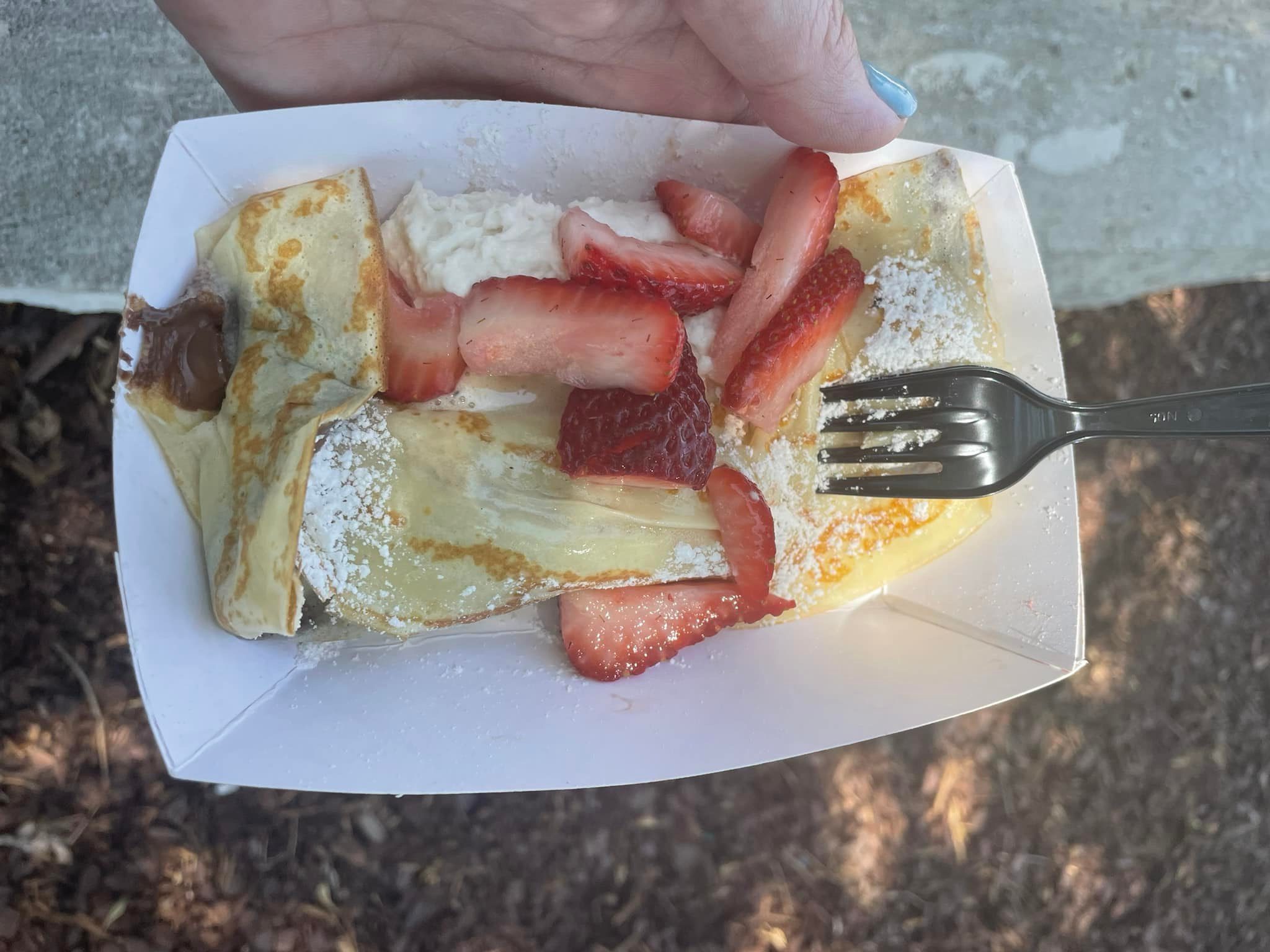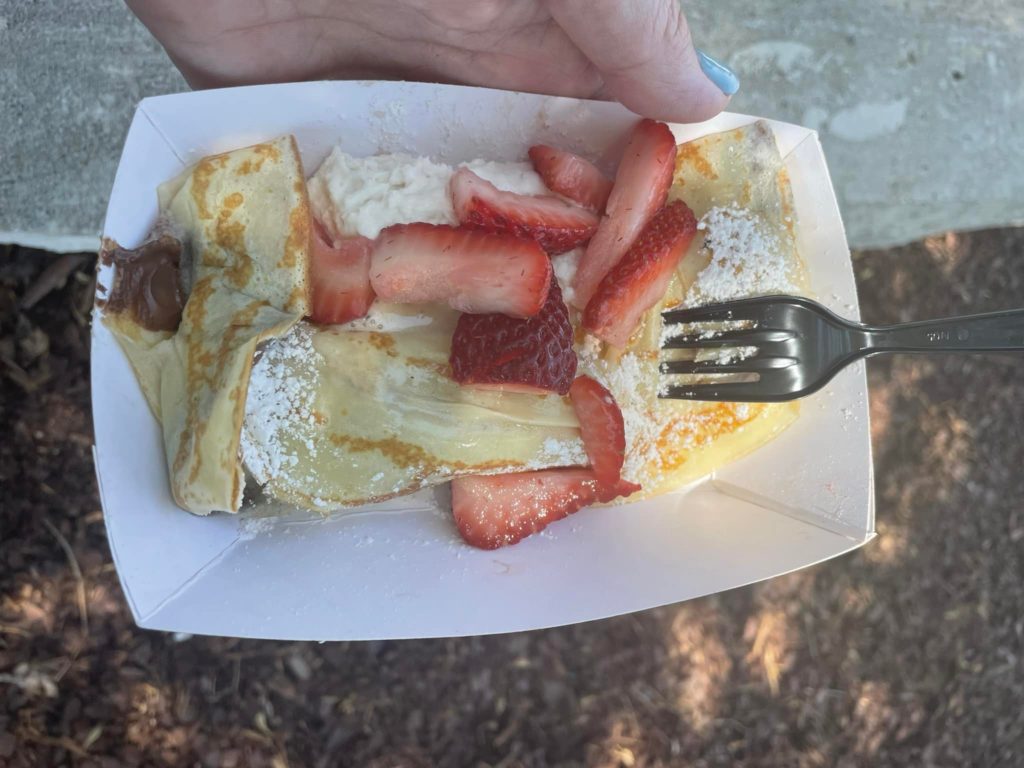 This tender crepe is stuffed with Nutella and Banana and topped with strawberries and vanilla whipped cream. This is one of the best values for the money as far as portion size goes.
Mexico
Deep Fried Elote Con Queso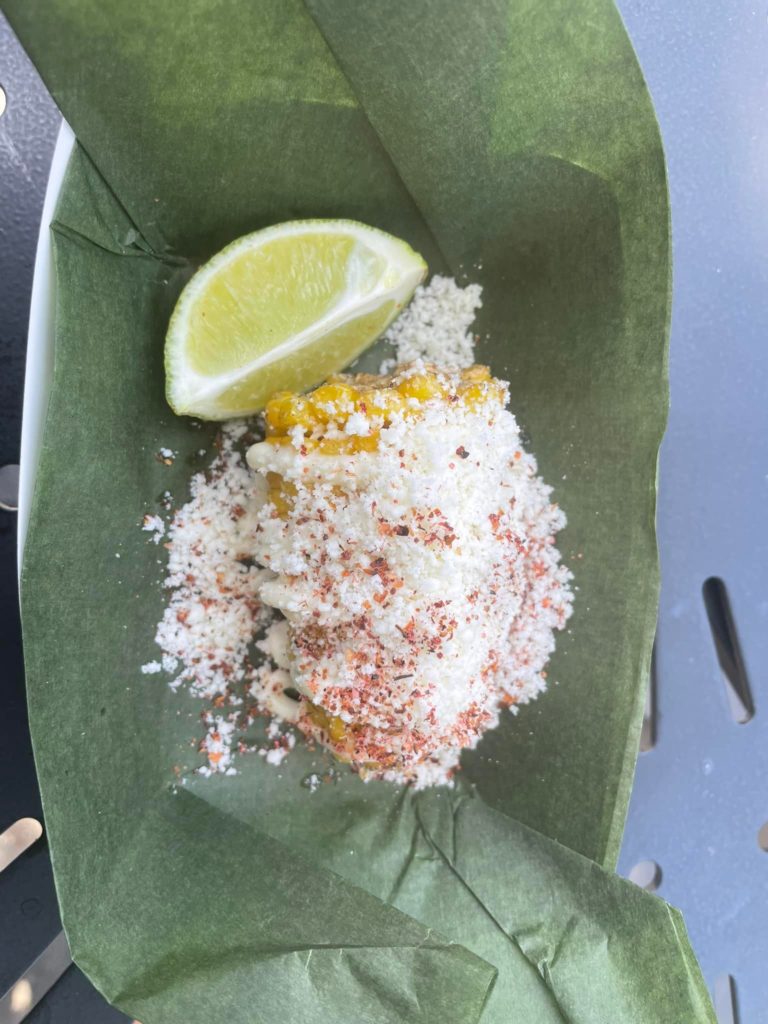 This deep-fried corn is topped with mayo, queso cotijo and chili powder. It's very tasty but the portion size is on the small side.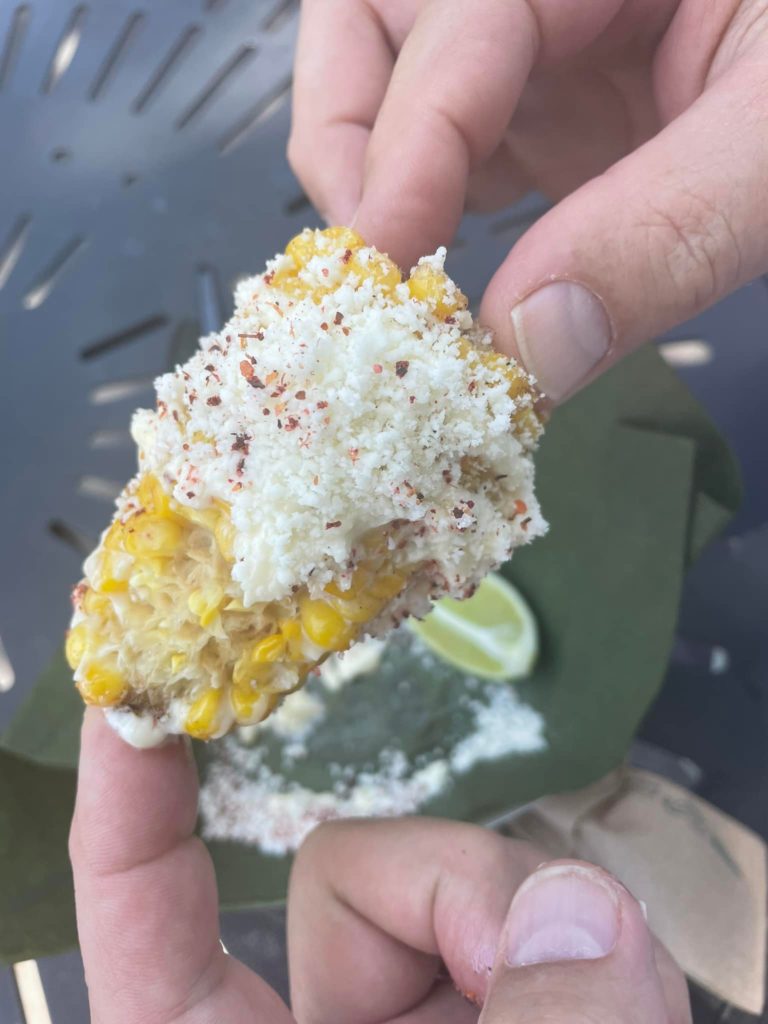 The festival includes a Japan booth but none of the offerings are listed as vegan or plant-based, even the Matcha Green Tea Ice Cream. Bottom line: if you don't eat meat, you can still fully enjoy the SeaWorld San Antonio Seven Seas Food Festival, which is happening on select dates through 5/30/2022.