How to help your child rock their first sleepover
(This post may contain affiliate links. Read my full disclosure.)
This shop has been compensated by Collective Bias, Inc. and its advertiser. All opinions are mine alone. #RestEasyWithCVS #CollectiveBias
My two boys are six and almost-six and they're just starting to enter the "can we have a sleepover" zone. Believe me, I'm holding off as long as possible. I know the "how old is old enough" is different for every family but I don't think my kids are ready for sleepovers just yet. Or maybe it's that I am not ready for sleepovers just yet. Maybe I'm not ready for my kids to have that much independence. Maybe I'm a worrywart. Maybe I don't want a bunch of screaming kids that aren't mine at my house all night.
I have made a couple of exceptions: my kids stay with my mom overnight frequently and I allowed them to attend a group sleepover at the martial arts studio they've been taking lessons at for almost a year. The "dojo" is run by people we trust. Our kids are comfortable there and they do two big group sleepover events a year. My boys did really well at the first one. The next one is coming up this summer and my kids can't stop talking about it.
Most parents allow their kids to sleepover at a friend's house or spend the night with a relative at some point. Here are a few tips to help you set realistic expectations and give your child the best shot at having an awesome sleepover experience. Because it's supposed to be fun, right?
Let him help pack his own stuff
It might be tempting to throw your child's stuff into a bag and hand it to them as you're dropping them off and giving goodbye kisses. After all, you know what they need to survive away from home for a night. If I left overnight packing up to my kids, they'd probably stuff their backpacks full of socks ans and stuffed animals.
But, there's a happy medium. You might be the voice of reason on what to pack but your child needs to know what he's got and where it is in his bag, for example, jammies are on the bottom or his toothbrush and toothpaste are in the inside pocket. But don't bank on your kid brushing his teeth at a sleepover because that probably won't happen.
See also your kid probably won't actually get any sleep. You know this, right?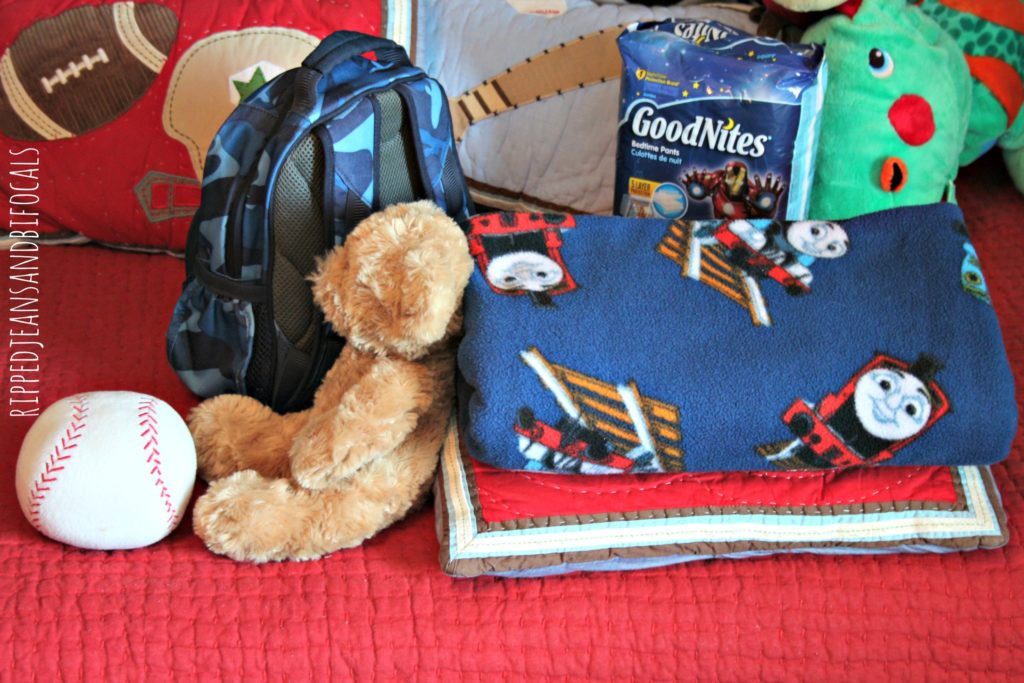 Have a bug out plan
Will you crawl out of bed at midnight if you get "the call?" Some kids don't do well at sleepovers and sometimes, we think our kids are totally ready but when it's time for them to actually go to sleep without their parents and familiar routine, they become anxious and upset.
Are you willing to go get your child if the sleepover goes south or do you adopt more of a "once you're there you're there" approach? Even if you think your child is totally ready and will sail through the sleepover experience the "what if" is worth thinking about and talking about.
Will your child be able to call you or text you? Do you welcome or even expect check-ins? Whatever your stance, talk this through with your kids and the host parents (or whoever your child is staying with.) If nothing but a medical emergency will get you out of bed to pick up your child in the middle of the night, that expectation needs to be crystal clear to everyone. If you want the option to bring your child home no matter what the hour should he feel uncomfortable or uneasy for any reason, that also needs to be crystal clear.
There's no across the board answer for every family but your child and whoever he's spending the night with needs to know your position.
[Tweet "How to help your child rock a sleepover #RestEasyWithCVS #ad @CVS_Extra"]
Talk to the parents about any special issues
Hopefully, whoever you're letting your child spend the night with knows your child fairly well (and vice versa) but make sure you're giving your hosts the scoop on anything they might need to know, such as sleep walking, sleep talking, bedwetting, food allergies and so on.
One of my boys struggles a little bit with nighttime dryness. We limit liquids after dinner and make sure he goes to the bathroom right before going to sleep. These things keep accidents to a minimum but every so often, he wets the bed. I worry when he spends the night somewhere else because he's off his routine.
In a group sleepover, there's probably no one reminding him to go pee before he goes to bed and his liquid intake probably isn't being monitored as closely as it is at home. My little dude sneaks bathroom water after the established 7 p.m. beverage cutoff. Sometimes I catch him, sometimes I don't. At a sleepover, I'm not there to regulate what he's eating and drinking and when you add excitement into the mix, you've got the perfect storm for an accident…and that's embarrassing.
We use GoodNites® Bedtime Pants when our kids sleep away from our home. There's no need for kids to be stressed out or fight sleep because they're worried about having an accident or being teased by other kids. Bedwetting is embarrassing enough when your mom has to wash your sheets. These fit like real underwear (cool Marvel's Iron Man designs) and they don't make crinkly sounds when a child moves around so no one knows the difference. They have five layers of protection (plus extra protection where boys need it most) and they allow my son to rest easy and not worry too much over having an accident, should it happen. The GoodNites® Bedtime Pants are disposable so if something happens, we just toss them in the trash when he gets home. No big whoop.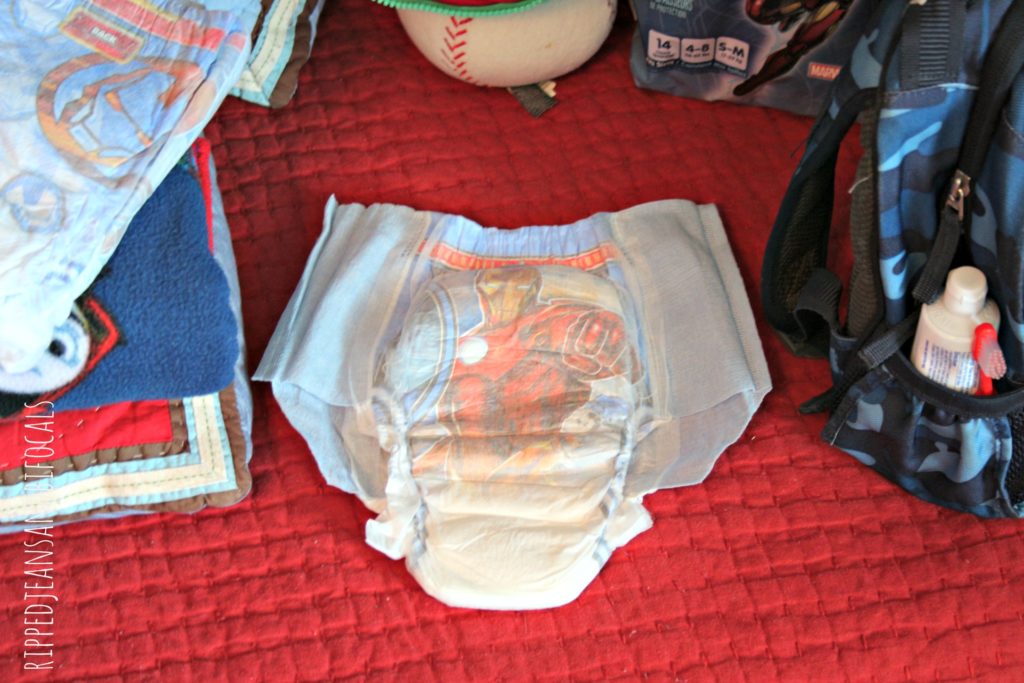 We're getting really good at nighttime dryness but knowing that he won't get called out for wetting the bed really gives my little one peace of mind. Bedwetting is common but having an accident can really shake a child's confidence. I love that we have this workaround.
You can purchase GoodNites® Bedtime Pants at CVS. Learn more HERE.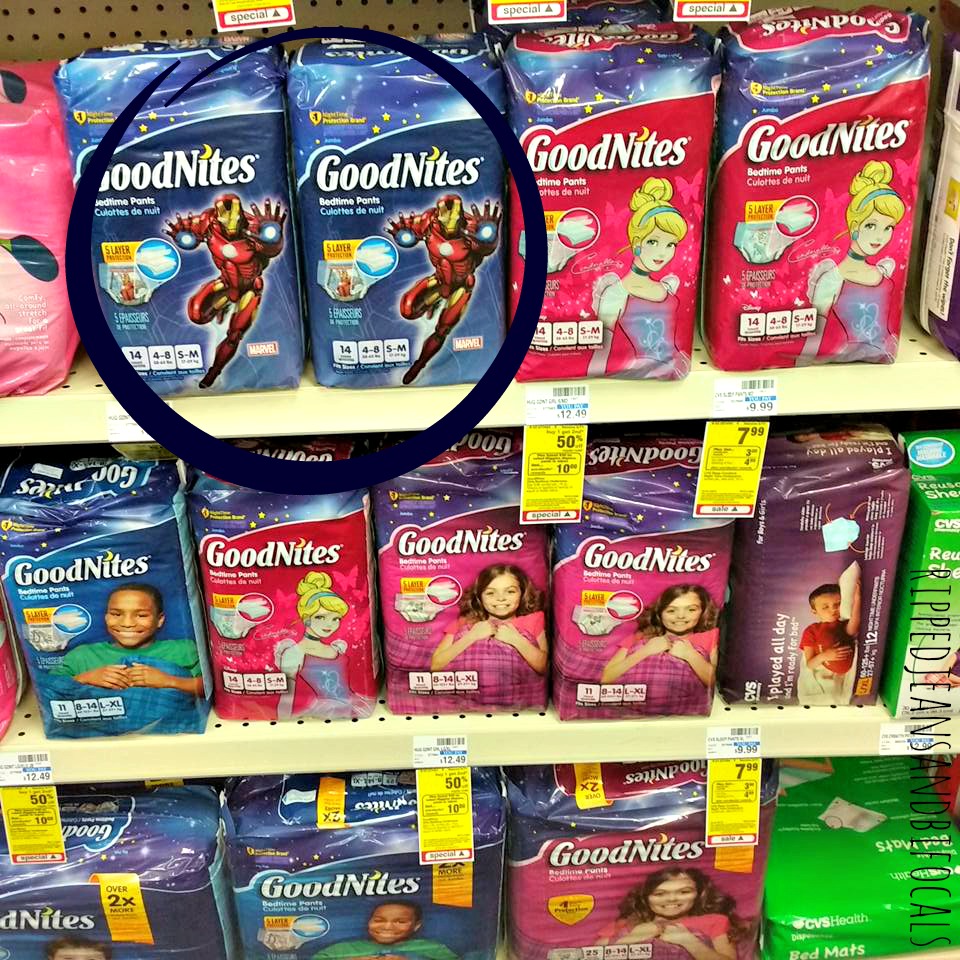 Have a re-entry plan
Make sure you establish what time you're supposed to pick up your child. Put yourself in the position of the parent or supervising adult who probably got zero shut-eye and wants all the kids G.O.N.E. by whatever time she's specified.
When you get there, be totally prepared to help your child round up his stuff…if you expect a happy and well-rested child with their backpack repacked and ready to go at pickup time…well, you're crazy. Maybe delusional.
If you can avoid planning a heavy day after the sleepover, do it, but real life, schedules, sports, family, other kids, errands and so on might prevail. Are you going to let your child nap or veg all morning or even all day? Are you going to take the drill sergeant "up and at 'em" approach and make your kid help you clean the garage immediately after you get home?
Whatever you decide, just know that you're going to have a cranky, sleepy kid on your hands and maybe have some tricks up your sleeve (or try to summon some extra patience) to get through the day.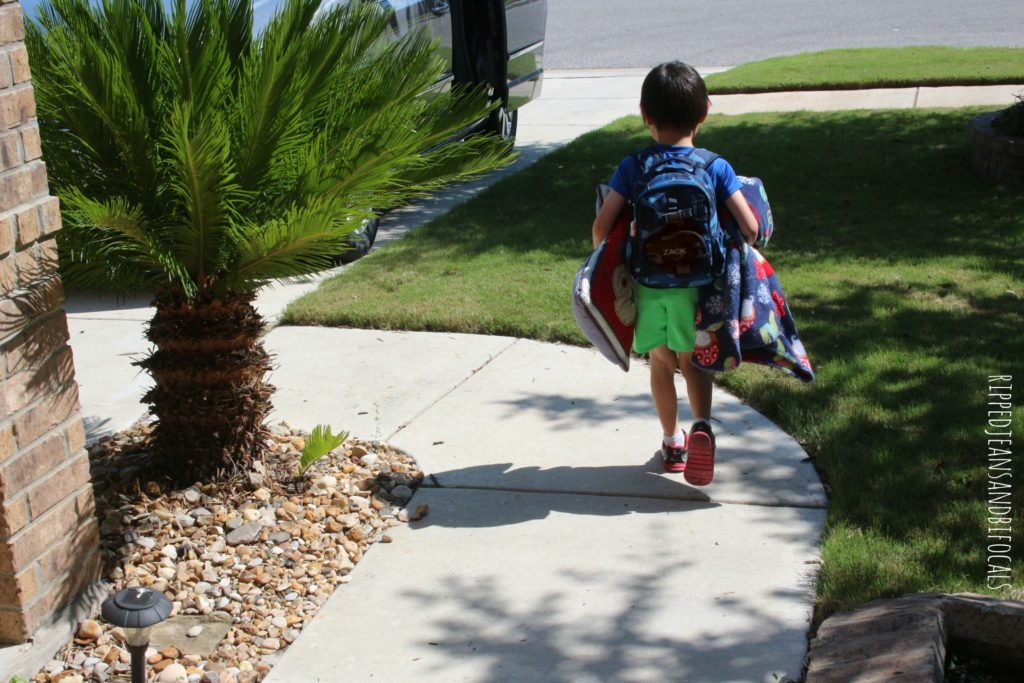 I hope this was helpful! I know sleepovers are a very personal decision but if you're allowing fear of a nighttime accident to hold your child back, give GoodNites® Bedtime Pants a try! They make a huge difference in a child's confidence level.
If you found this useful, please PIN THIS POST to your parenting boards and follow my "Parenting Survival Tips" Pinterest board.


Thank you for reading!

Follow Ripped Jeans and Bifocals's board Parenting Survival Tips on Pinterest.
If you enjoyed reading this post, please give me a vote on Top Mommy Blogs my clicking the button below. It's super easy and helps my site A TON.